*written by Nicole*
The EcoChic Design Award is known for challenging emerging fashion designers to create new pieces with minimal textile waste. They've recently announced their ten finalists for the 2015/2016 cycle! These ten designers have completed their six piece minimal waste collections and are set to unveil their designs for the grand finale in January. The photoshoot was held last week and each design was shot by talented photographer, Tim Wong, and modelled by none other than competition ambassador, Bonnie Chen.
In addition to using eco-friendly techniques, these chosen finalists (representing seven countries across Asia and Europe) also created new materials from intriguing sources like burnt fabric, hotel bed sheets and bridal dresses. With methods like traditional hand weaving, embroidery, knitting, 3D cutting and even hand painting, their designs are both eco-friendly and stylish.
Here are the designs from the ten finalists.
Designed by: Cora Bellotto (Spain – Italian) (left) and Wang Di (Mainland China) (right)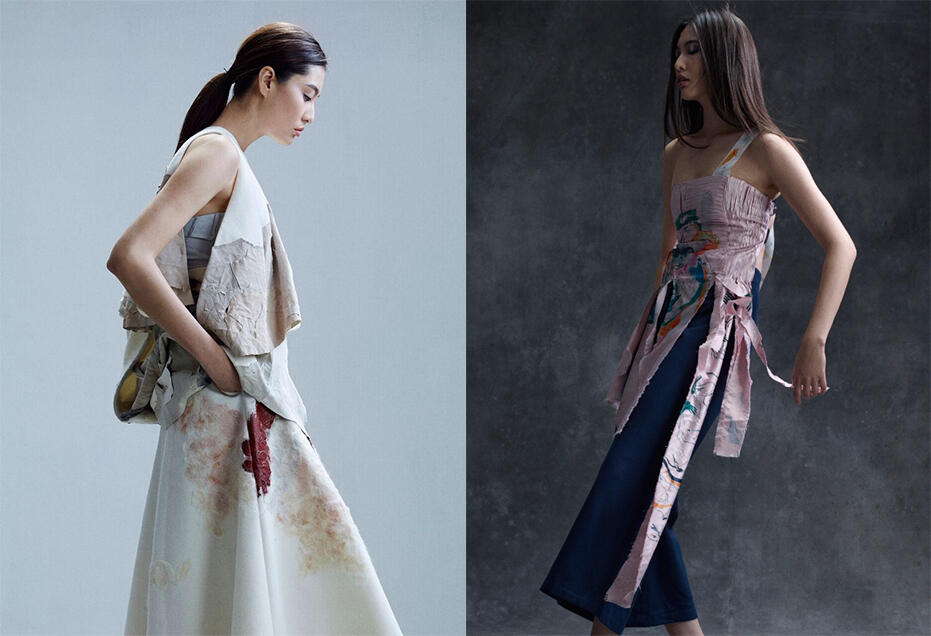 Designed by: Pen Wan (Mainland China) (left) and Annie Mackinnon (UK) (right)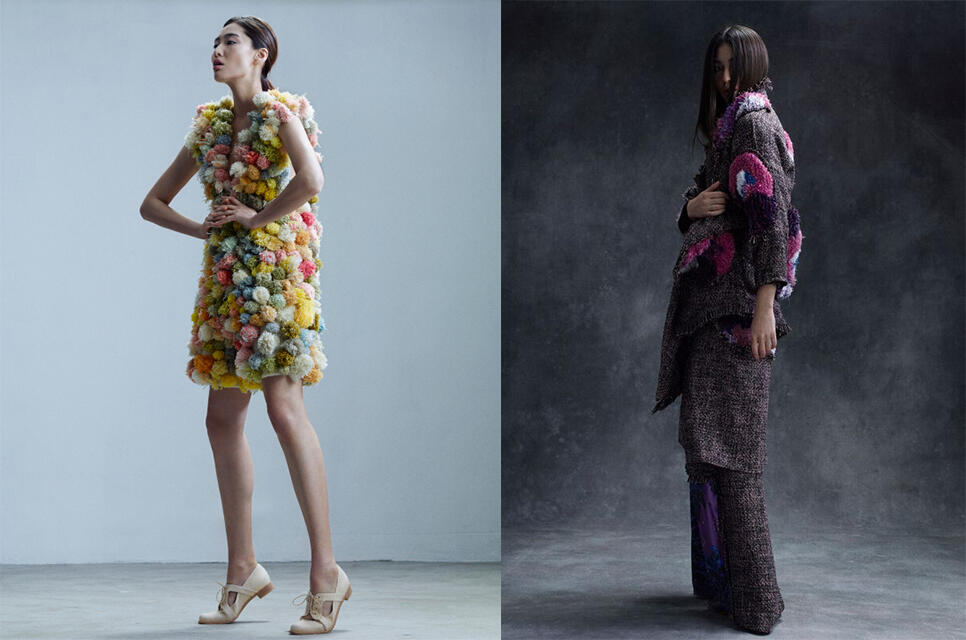 Designed by: Amy Ward (Germany – British) (left) and Patrycja Guzik (Poland) (right)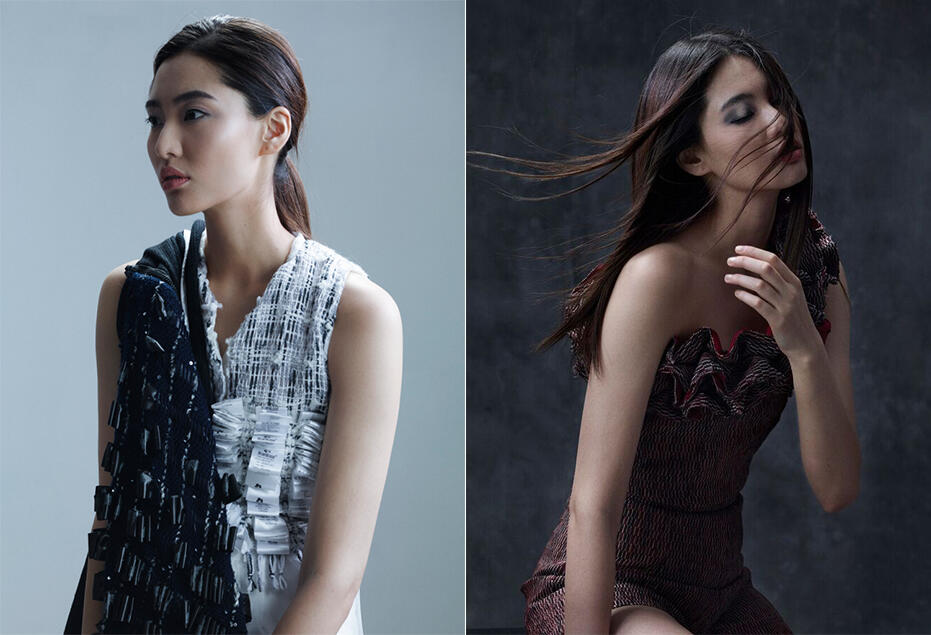 Designed by: Esther Lui (Hong Kong) (left) and Belle Benyasarn (Thailand) (right)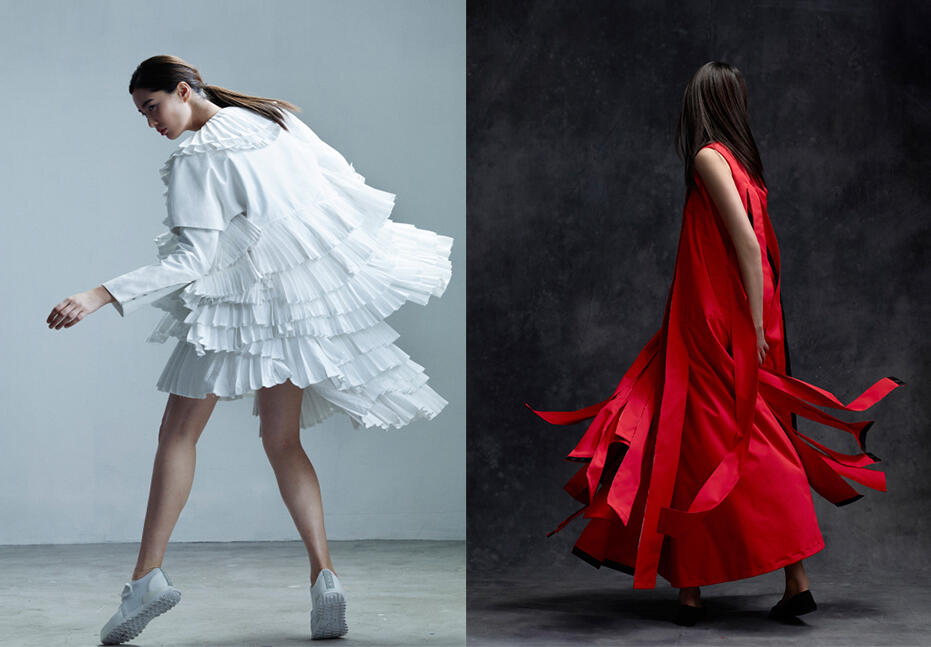 Designed by: Sara Kiani (UK) (left) and Fan Yu Tsang (Hong Kong) (right)
+++++
EcoChic Design Award
Website: www.ecochicdesignaward.com