When i did a bunch of hiking in the States last summer, i was fortuitously offered a pair of Palladium boots right before the trip.
The timing couldn't be any better.
I was about to go on lots of hikes, and all i owned then were a pair of light running shoes (which i didn't want to imagine might cause me to slip and plunder to my death off a cliff).
Thank you to Jeremy from Palladium for thinking of me when gifting a pair out.
These shoes were fantastic to me throughout my entire trip.
Not only were they hardy and practical, they weren't keterlaluan heavy AND came in PASTEL PURPLE.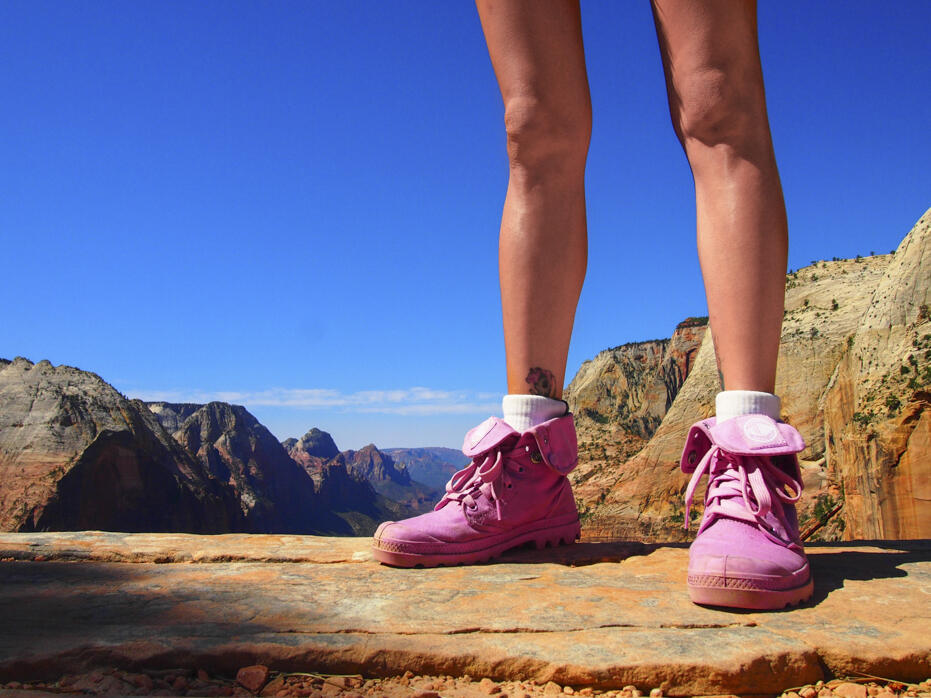 I took these pictures while hiking in Angel's Landing @ Zion National Park and Antelope Canyon @ Page, Arizona.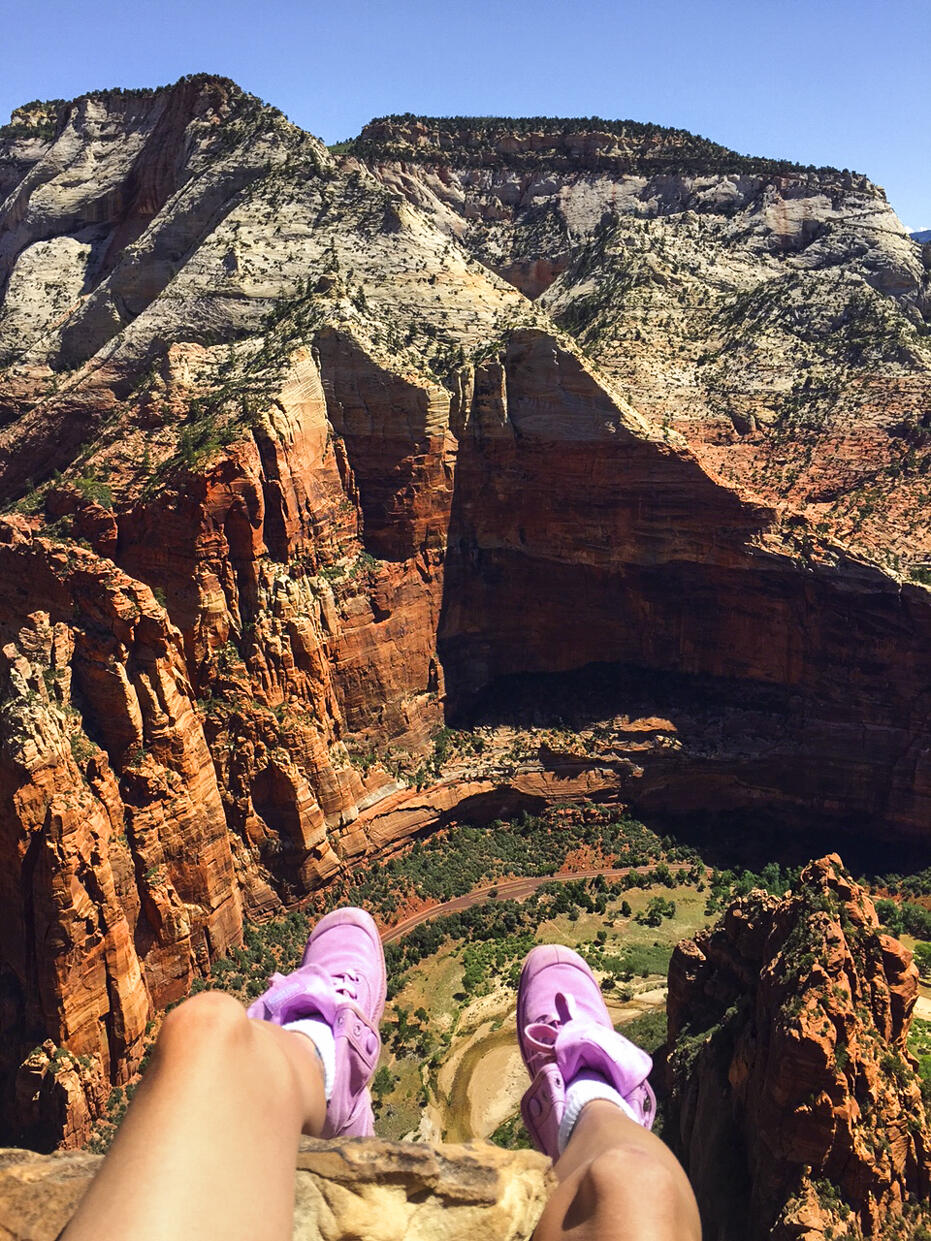 Did not plunder to my death. #justsayin
After my long trip, i was so into the brand that i told myself i'd blog about it so everyone would know about these awesome shoes too! I got the team to compile some information on their AW collection, and attend the KL launch which happened 10 days ago. I unfortunately couldn't make it to the launch, tho i really wanted to… Am still waiting for a cloning machine.
+ + + + + + + + + + +
* Below written by April *
Palladium was founded way back in the 1920s in Lyon, France, as a manufacturer of aircraft tyres. They were the first to introduce next-level technology at the time which made them the largest supplier of these tyres in Europe. It was only after World War II that they put their expertise in canvas and rubber into creating the iconic Pampa boot. Not long after, Palladium boots became the official footwear of the legendary French Foreign Legion. Their ultra comfy and durable boots soon became the favourite of explorers such as French volcanologist and geologist Haroun Tazieff who wore them throughout his volcanic expeditions!
Palladium maintains its timeless, classic designs with modern twists, incorporating the use of new materials like leather and suede and introducing a wider range of colours. The brand's Fall/Winter 2015 collection, City Equipped, is designed for the urban explorer. Drawing inspiration from major urban epicenters across the globe including Hong Kong, Tokyo, London, Paris, New York and Los Angeles; the classic designs were given updated silhouettes and interesting accents.
+ + + + + + + + + + +
* Below written by Michelle *
Secret bars, underground parties and durable shoes to party in… Who wouldn't love em'?
The launch of Palladium Boots was hosted at Under9 KL, hence bringing me to the Ming Annexe building on a rainy Thursday evening. It was dark and dingy, and the stairway leading downwards was heavily covered in graffiti.
For a moment there I thought to myself, "What has Joyce gotten me into?" *small flutter of panic*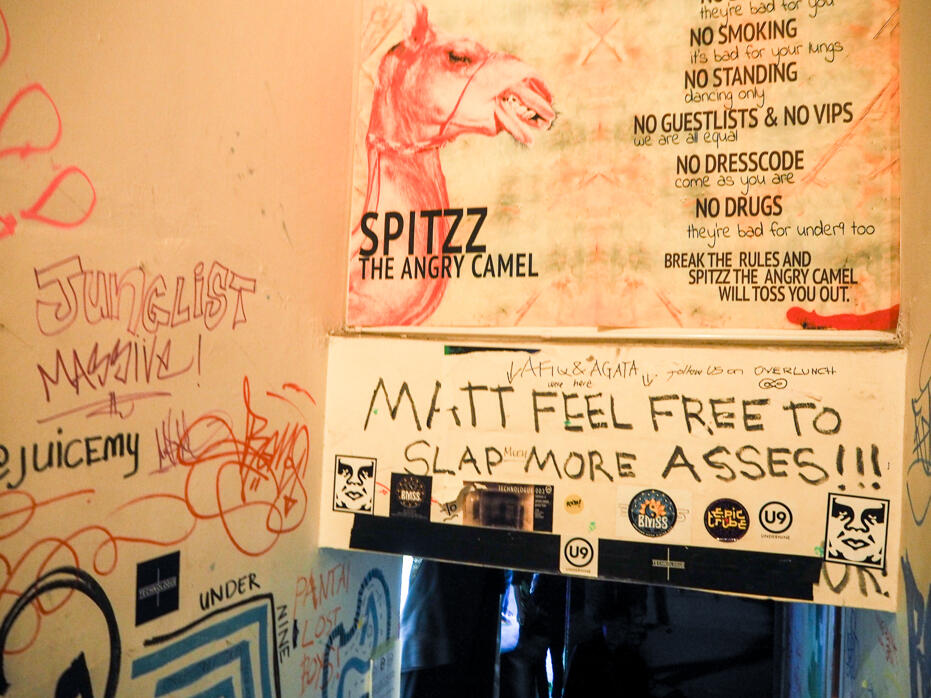 I went through the door at the bottom of the stairs where loud music was heard playing, and breathed a sigh of relief when i spotted a few guests helping themselves to beer and the DJ just starting to spin.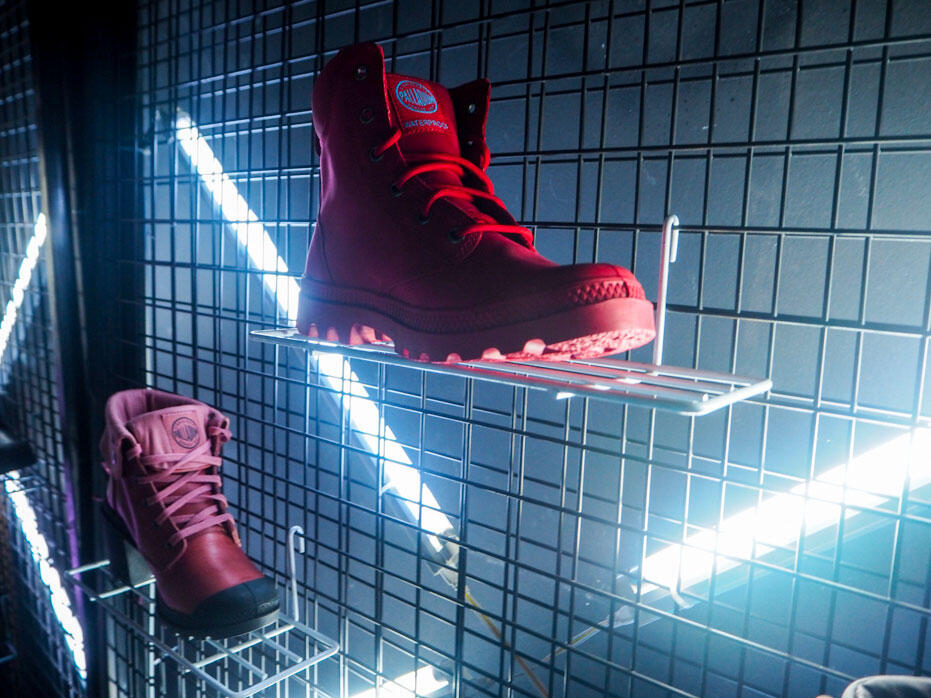 Around me, there were campaign videos moving on the walls and a whole installation of Palladium's Winter collection on display. The team did an amazing job! As Palladium was founded in 1920, they used to make tires for the aviation industry. Tires were made by layering canvas bands underneath vulcanised rubber. Years later, the brand has since evolved into creating footwear that is as hardy as their tires were.
As DJs Indiego & Co dropped their beats, I looked around to see a few known faces walking about in their own pair of Palladium Boots – I have selected some of the best worn styles of the night, below! There were also some delicious canapés for us to munch on while waiting for the night's entertainment. Check out the cute brownies and chocolate cones which has the Palladium branding (edible!) on it. I need to admit that while the chocolate cones were not very easy on the teeth, the brownies were so so good.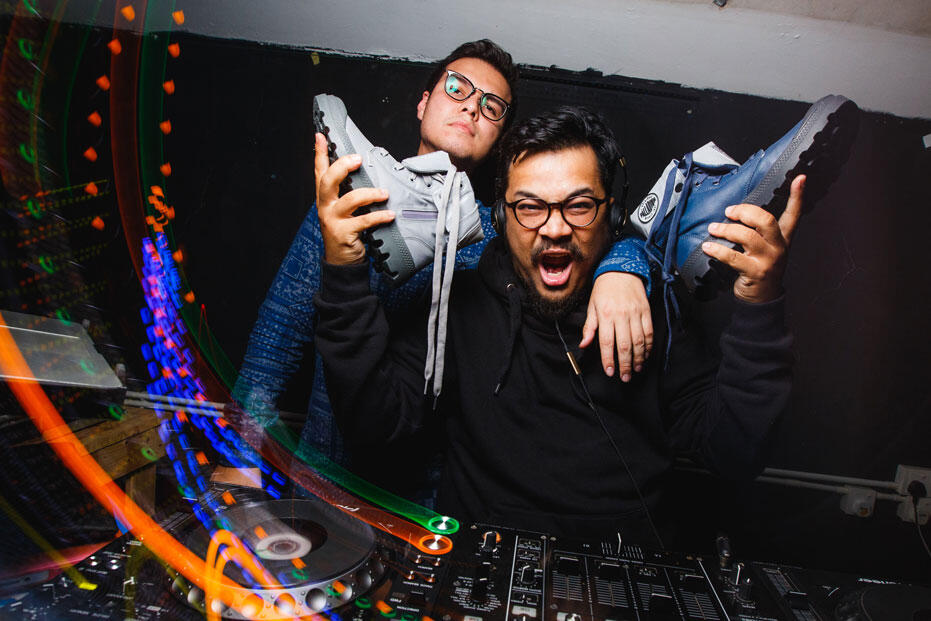 Rudy and Farez = Indiego & Co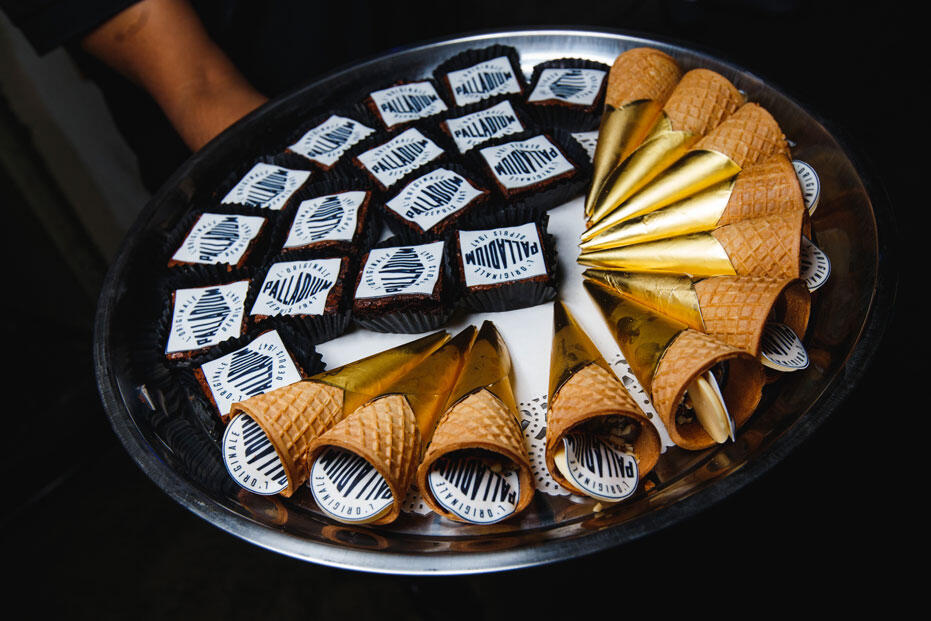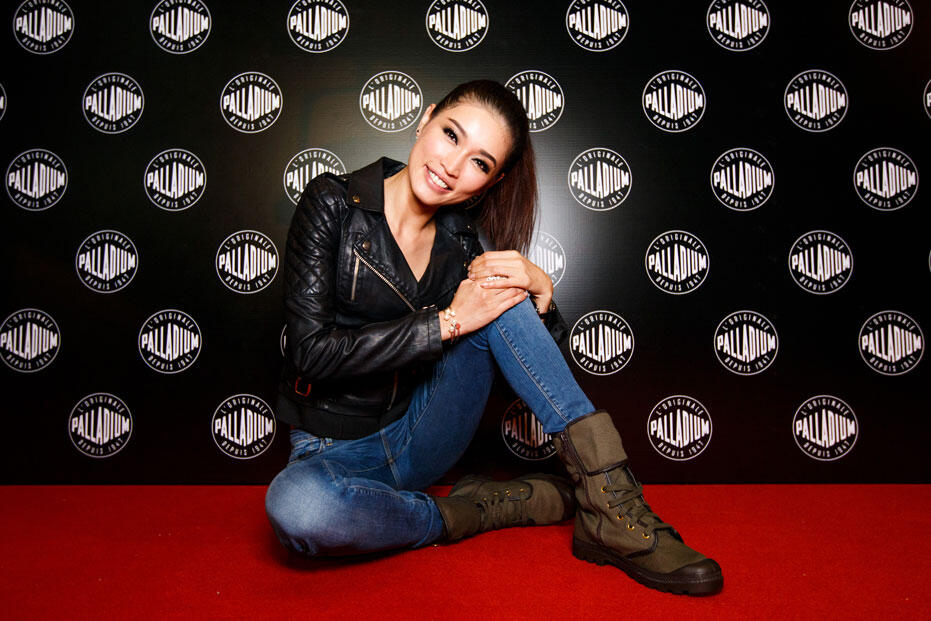 Amber Chia rocking a pair of Palladiums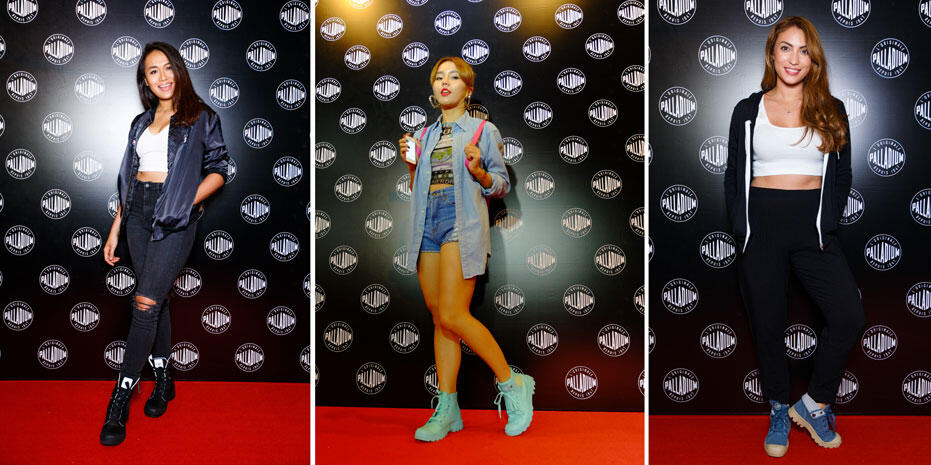 These three ladies rocking some of my favourite pairs: Magdaline Wang, our badass emcee of the night; Kittie Yiyi (her mint green boots are my fave!); and Patricia Knudsen in her sporty getup.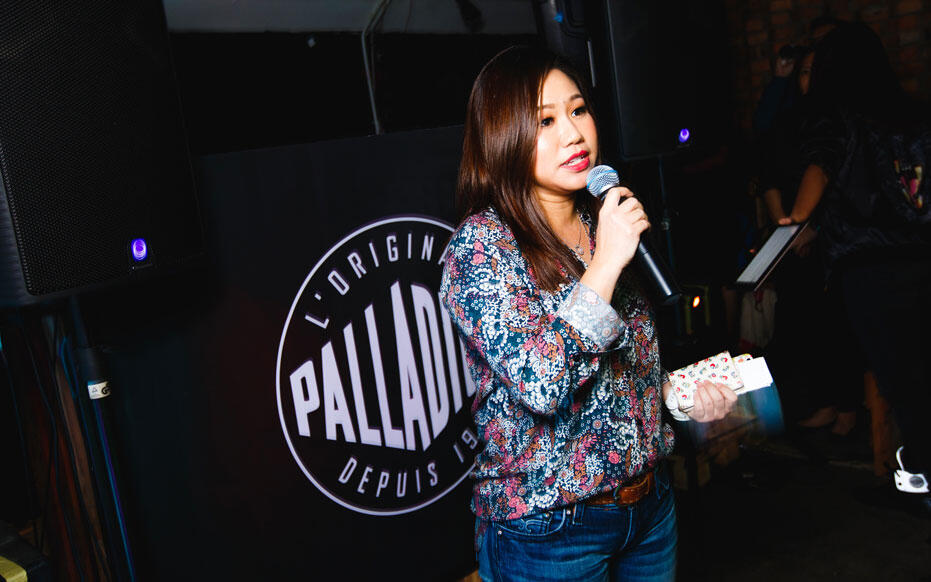 Carol Wong, the Senior General Manager of The World of Sports gave us a brief introduction on how Palladium came about. Her short and sweet speech ended with an introduction to the breakdancers from Freakz Dance Academy who gave us all a really good show. The trio danced away to the music, and as they were wearing the special edition reflective Palladium boots, my photos showed this – a super cool shot of the boots 'glowing'. Pretty cool, huh?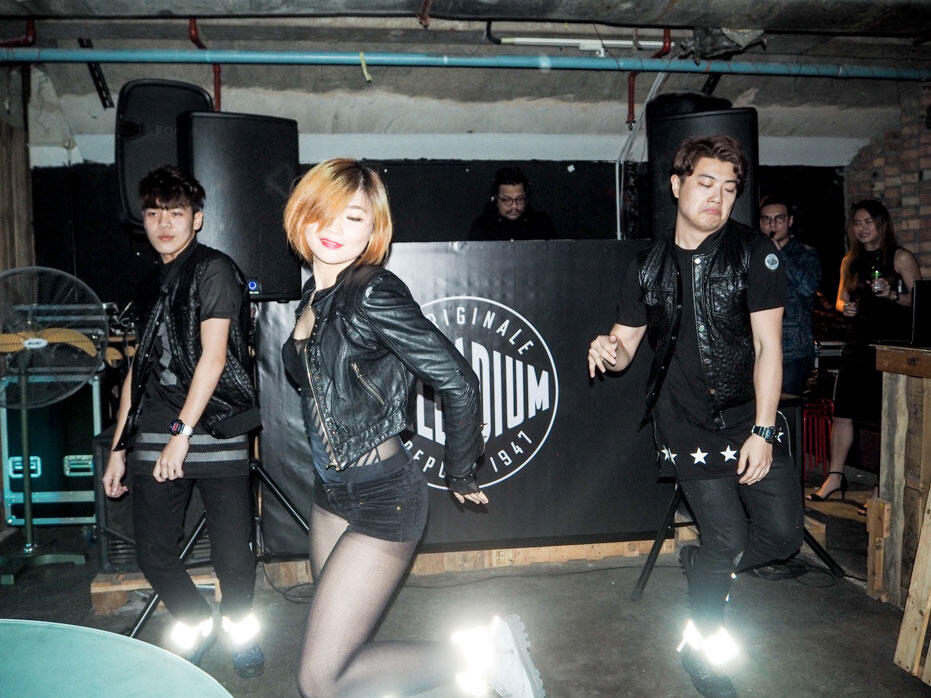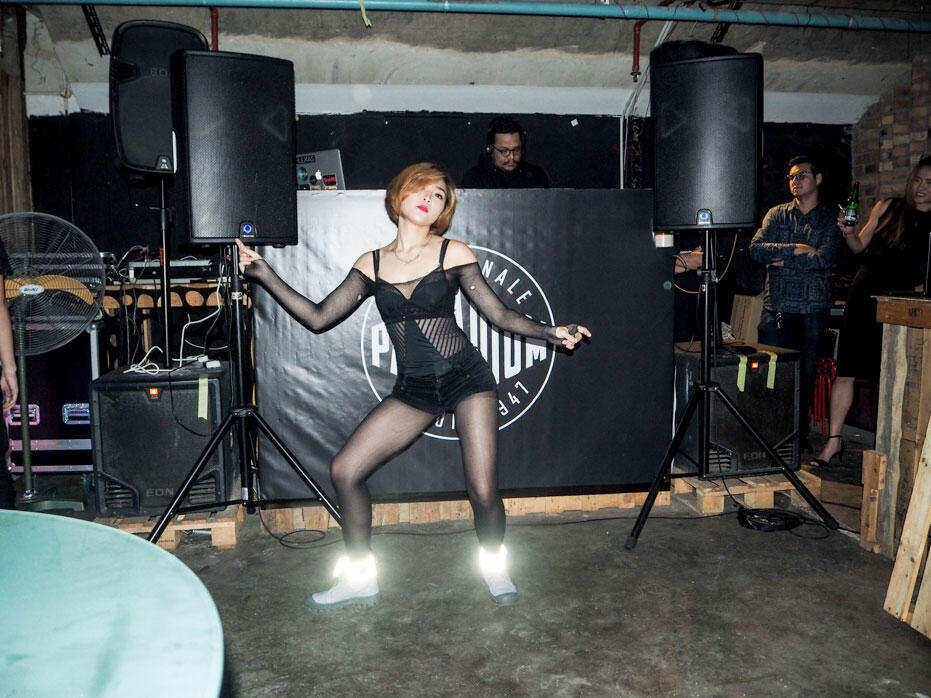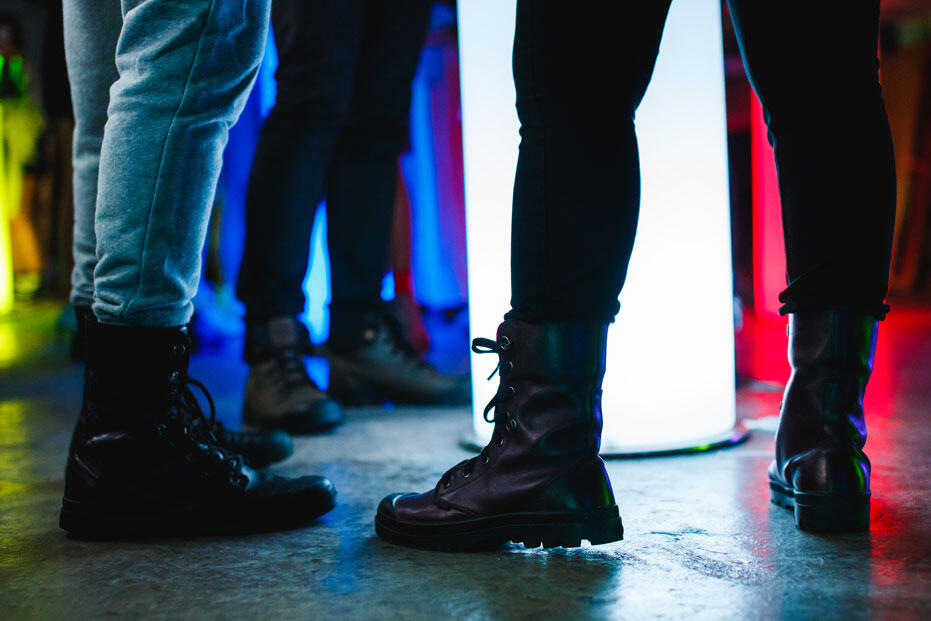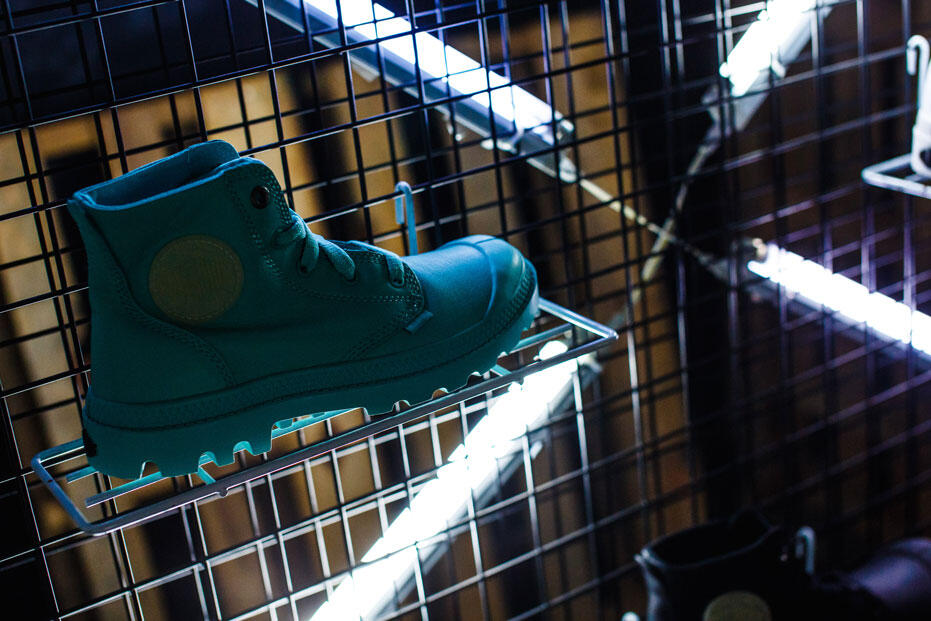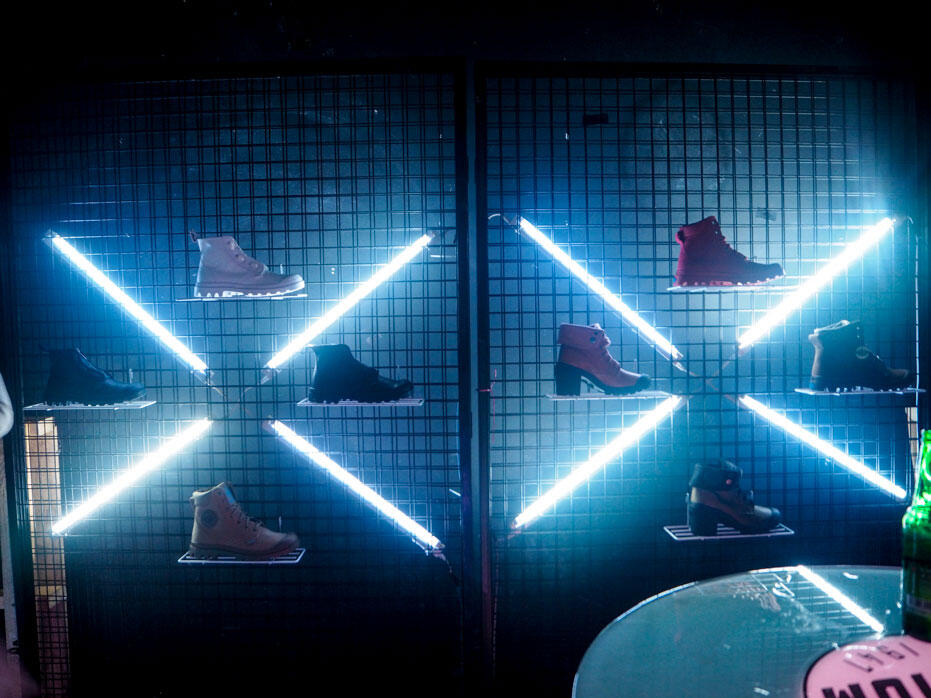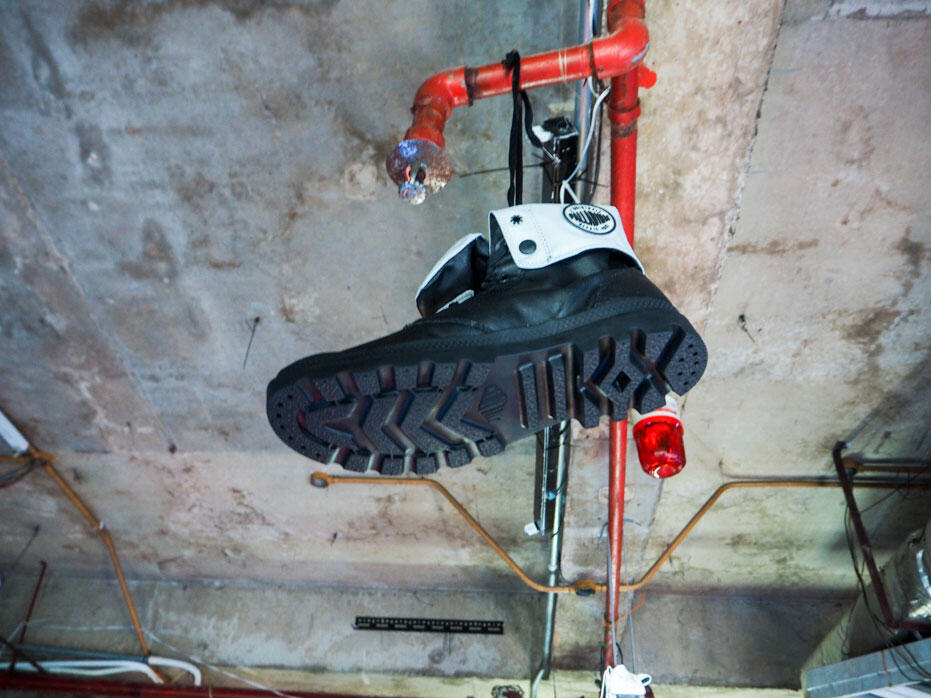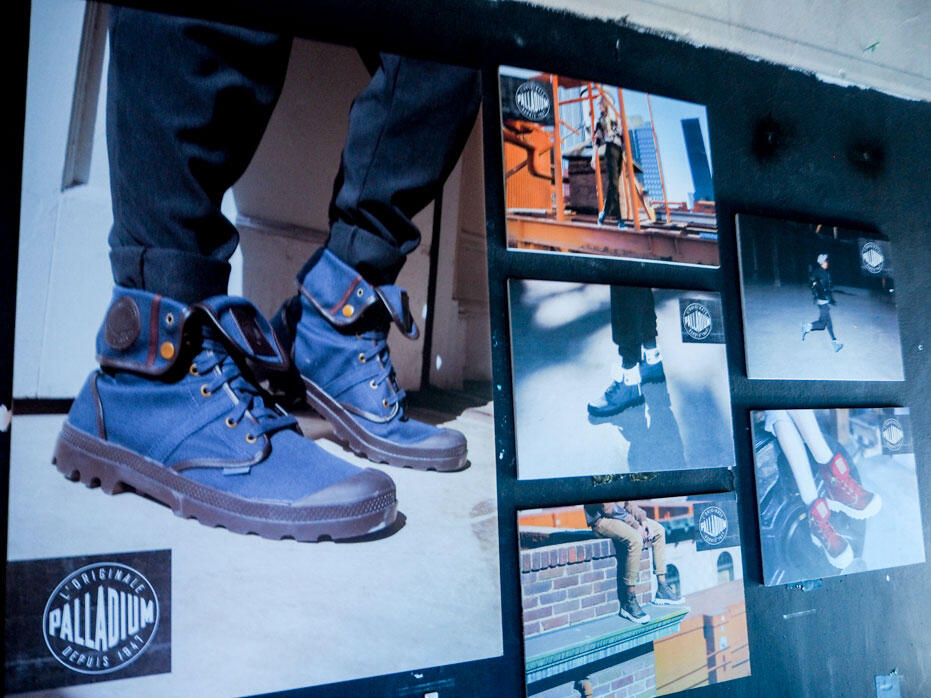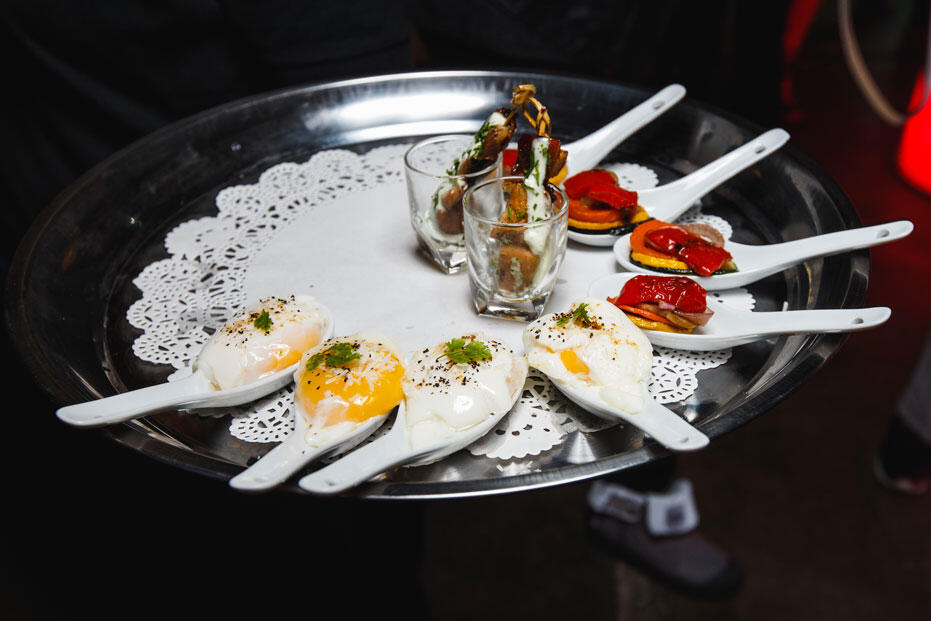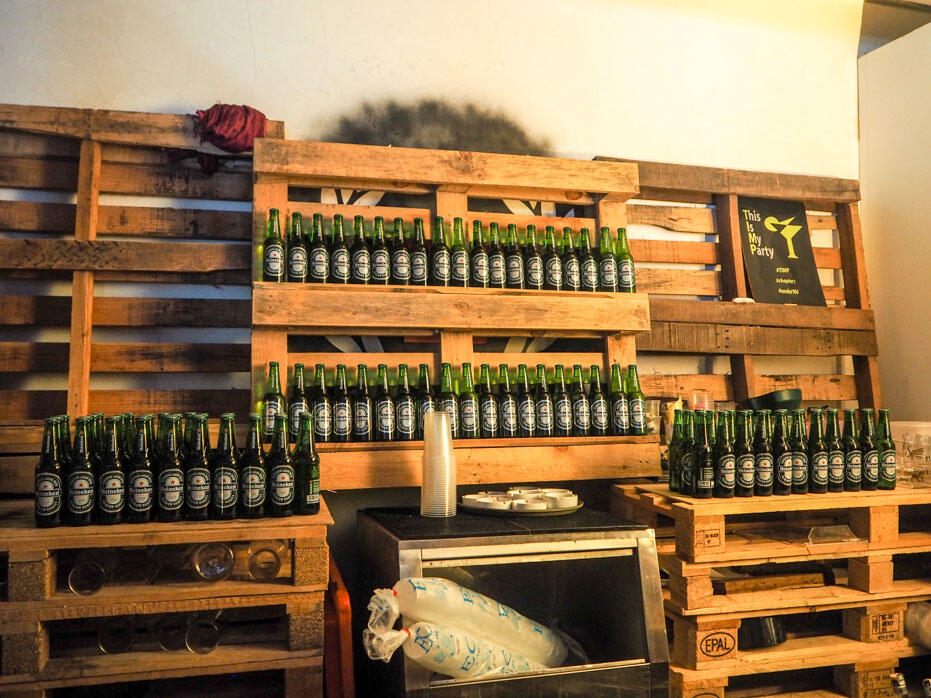 The Winter collection is now available at all Palladium outlets in Malaysia.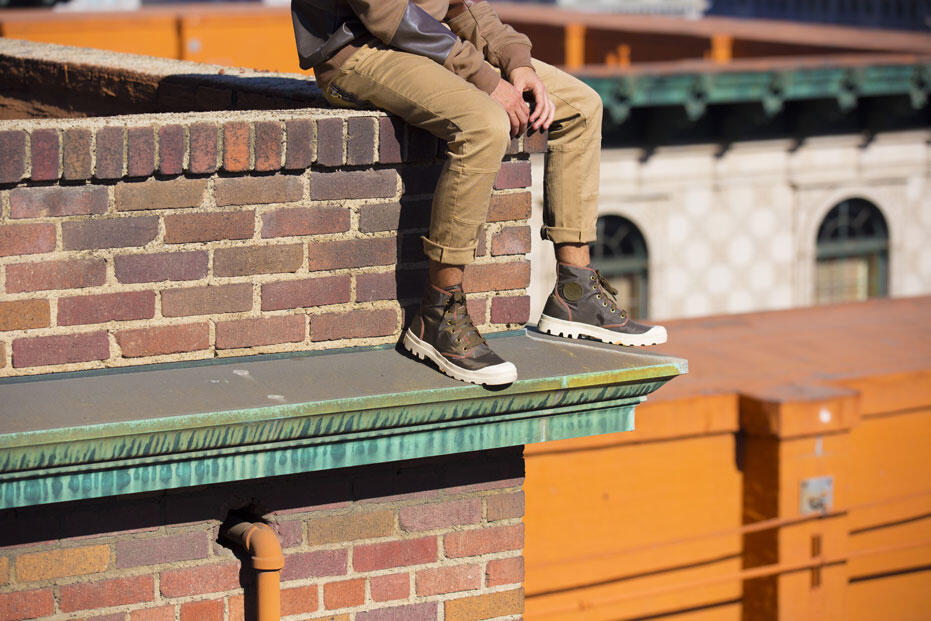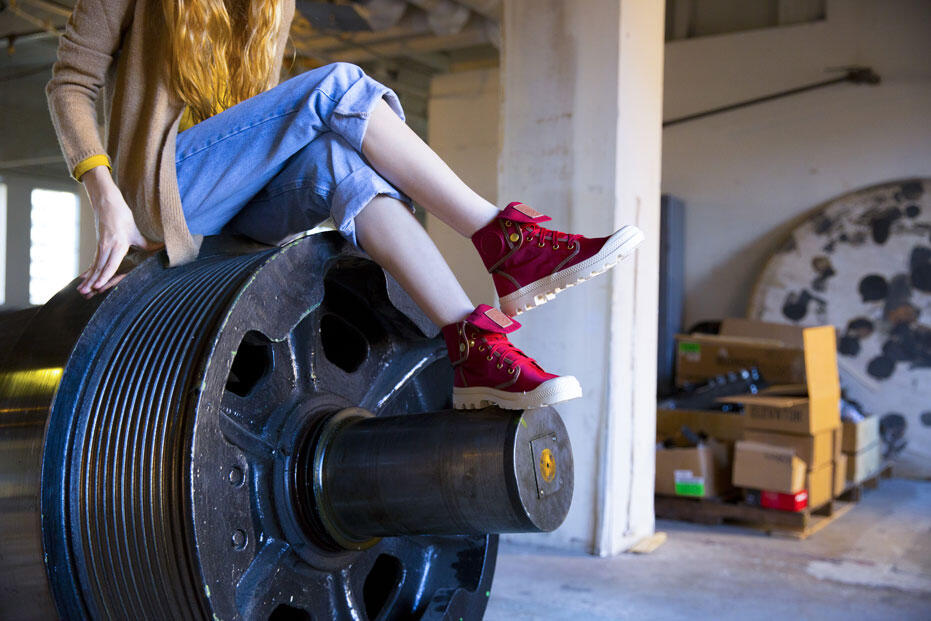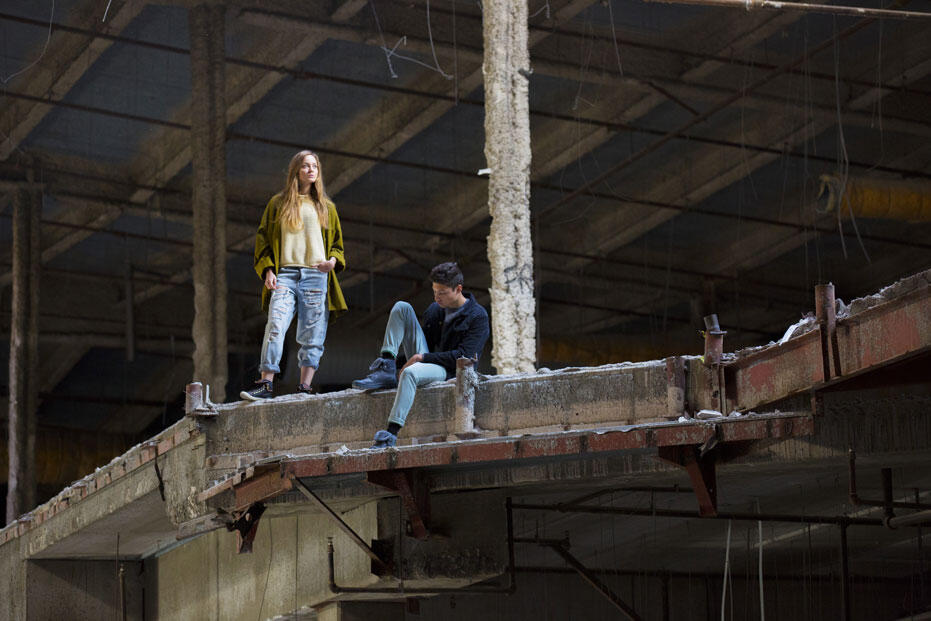 + + + + + + + + + + + + + + + + + +
*Below compiled by April*
Pampa Monochrome Leather in White Glow (top left) and the Pampa Cuff Lux in various colours.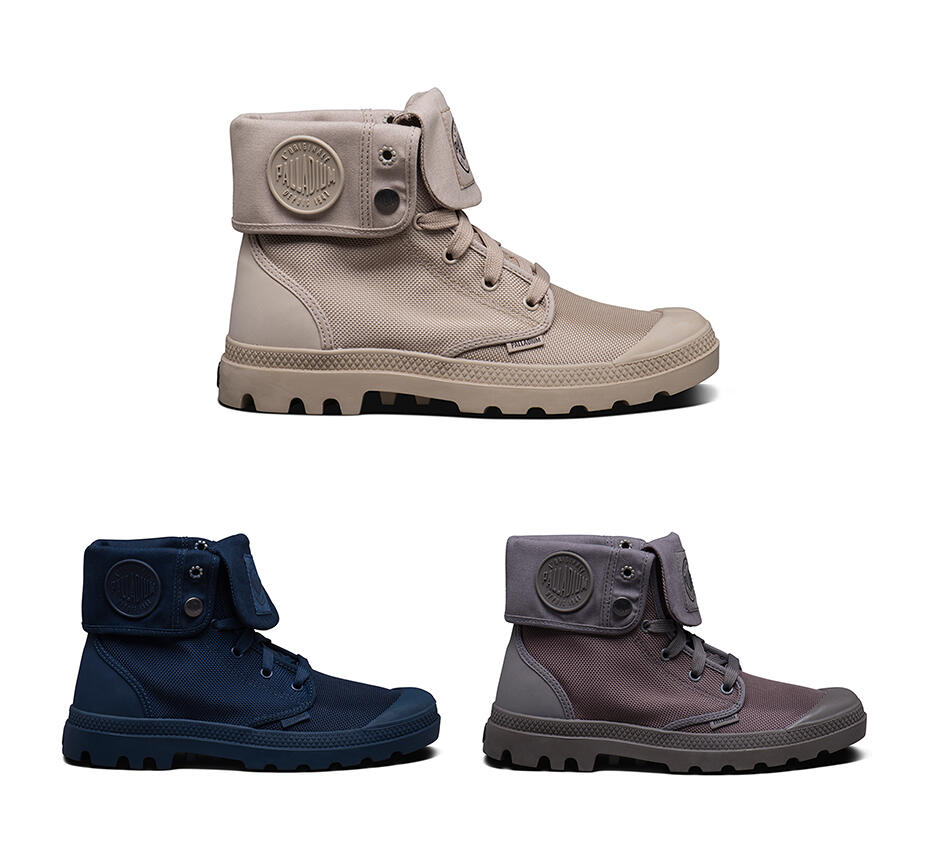 The Monochrome Baggy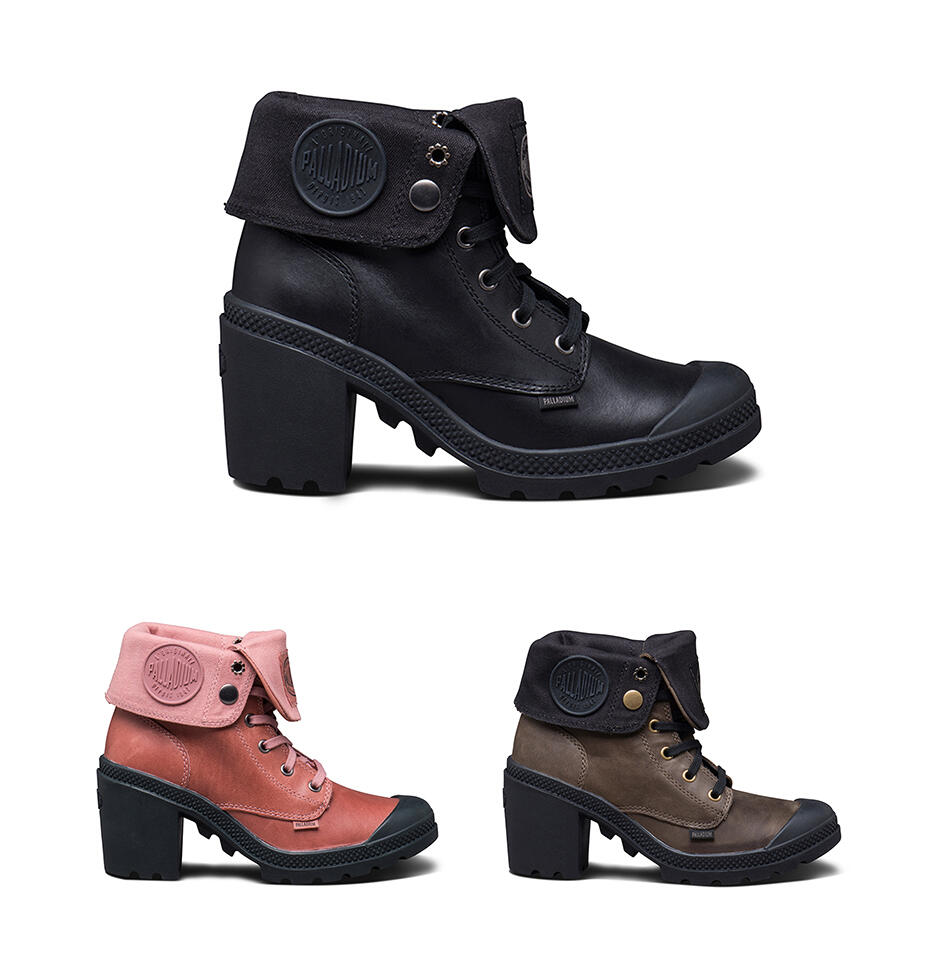 The Leather Baggy Heel
This range particularly reminds me of the 90's grunge movement. They would look great paired with flannel shirts, mom jeans and oversized knit sweaters.
The Pampa Hi-Rise L Zip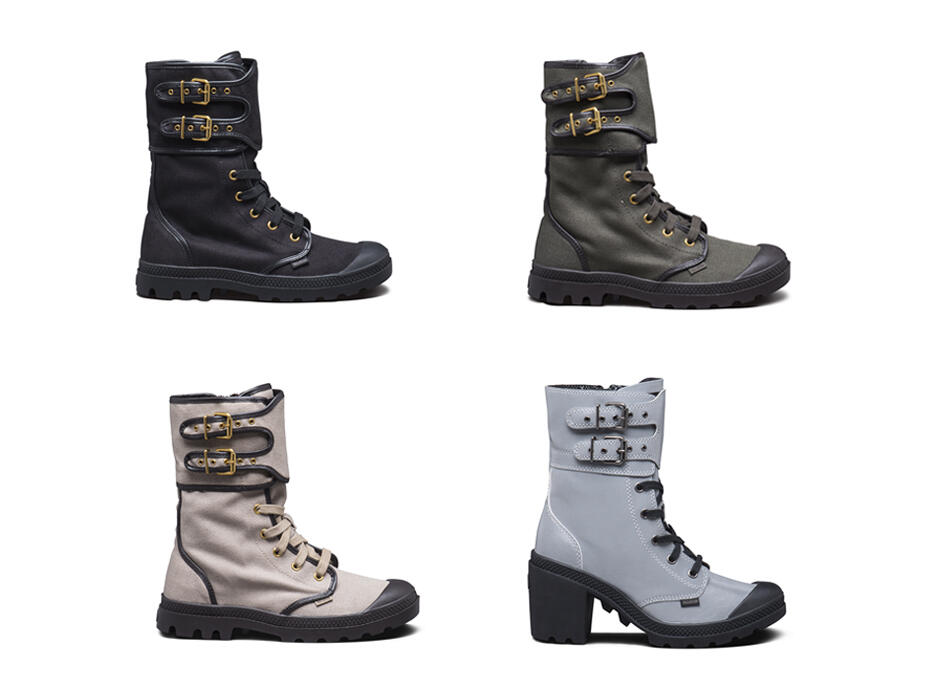 The Pampa Peloton TW Zip
This collection introduces Palladium's Hi-Rise range featuring a tall silhouette and full lace-up front, borrowing the classic shape of the brand's top-selling Pampa boot – just with a higher cut for a flattering fit.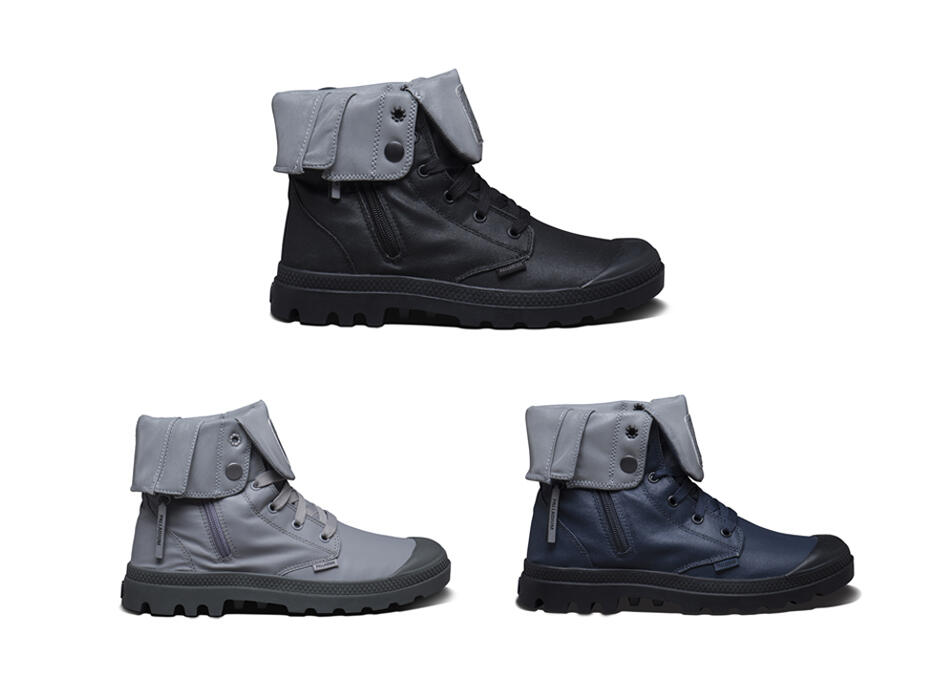 The Baggy Zip CN Reflective
They are also introducing the Hi-Visibility range, inspired by reflective fashion trends and the age of the "selfie". Basically, the material used to make this collection is a blend of coated nylon with reflective material through the boot upper creating a show-stopping look that will grab everyone's attention when you're walking down the streets or rocking it out at a party.
The overall collection is rugged and just screams city chic. It's fun and functional – what's not to love??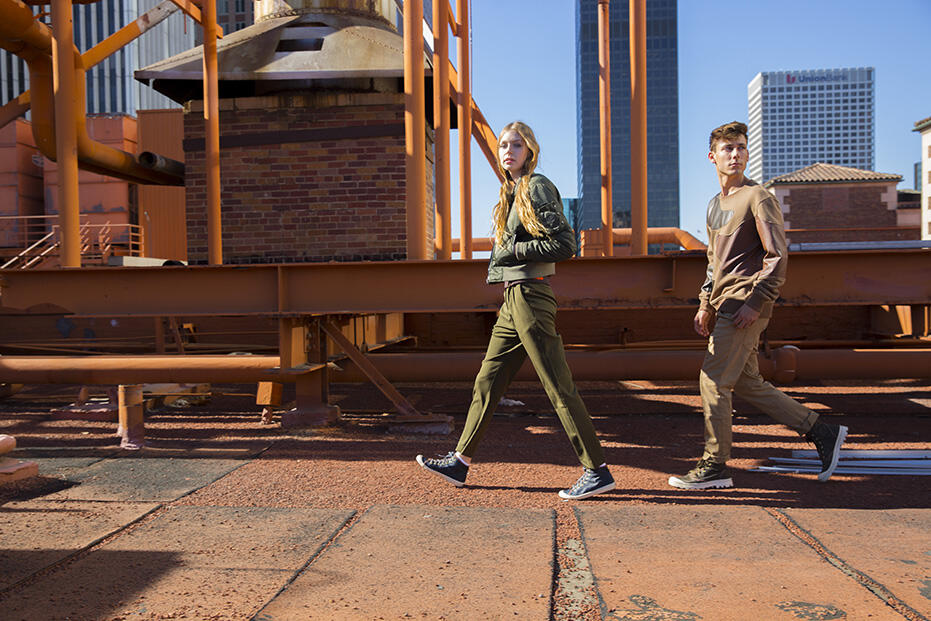 Palladium has also launched "The City Explorers", a series of short films featuring TV presenter Georgia LA and Instagram phenomenon Emmanuel Cole on a journey across Europe, uncovering unknown artistic grounds. The journey spans within 8 cities, leading from Lyon to Antwerp, Bristol, Copenhagen, Florence, Istanbul, Budapest and finally, Hamburg.
The brand plays with the concept of urban exploration, staying true to their aviation and French Foreign Legion roots but with a contemporary point of view.
Palladium is designed to be worn effortlessly by both men and women, while still giving them that modern and edgy look that spells both freedom and adventure.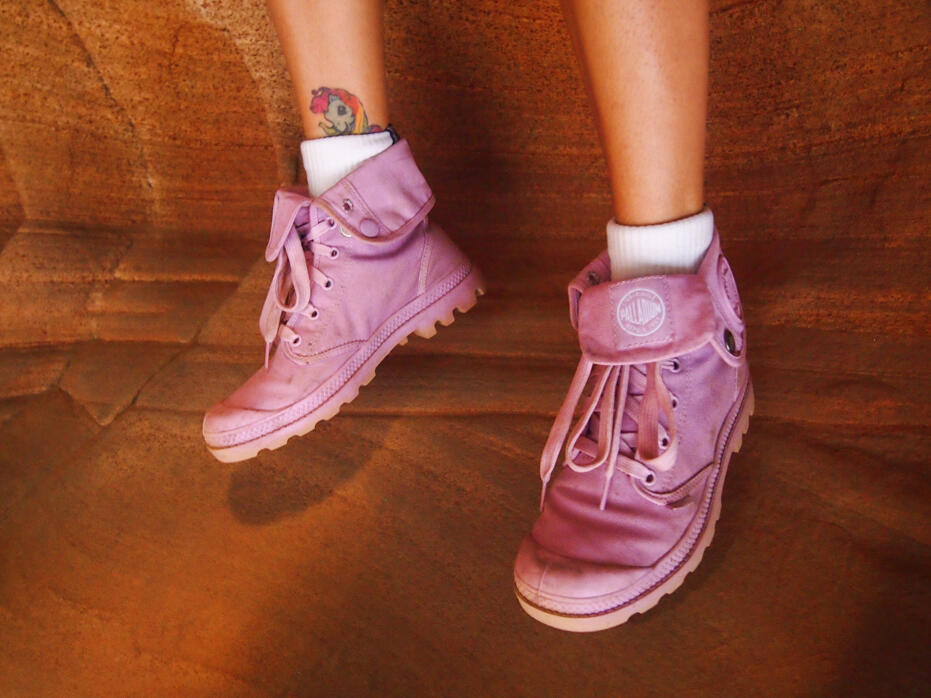 + + + + + + +
The Palladium City Equipped Fall/Winter 2015 Collection will be available at:
Palladium
Lot F235A 1st Floor,
The Gardens, Mid Valley City,
Lingkaran Syed Putra, 59200 Kuala Lumpur
For more information on Palladium Boots:
Website: www.palladiumboots.com
Facebook: www.facebook.com/palladiumbootsmy
Instagram: @palladium_boots
Twitter: @palladium_boots
YouTube: PalladiumBoots