* Written by Michelle *
Levi's recently launched the new Levi's MARVEL collection, and it ain't denim this time. In the form of an array of sunglasses in bold and daring colours, the MARVEL collection has 26 fun and distinctive colour combinations available.
The launch event was held at Coco Tei Tokyo Japanese Cuisine in KL, where we were treated to a fare of sushi, sashimi and various fried dishes while sitting cross-legged style (I really shouldn't have worn a dress to this event). There was nice, warm tea being served and… wine too, but I only had a teeny tiny sip, hehe.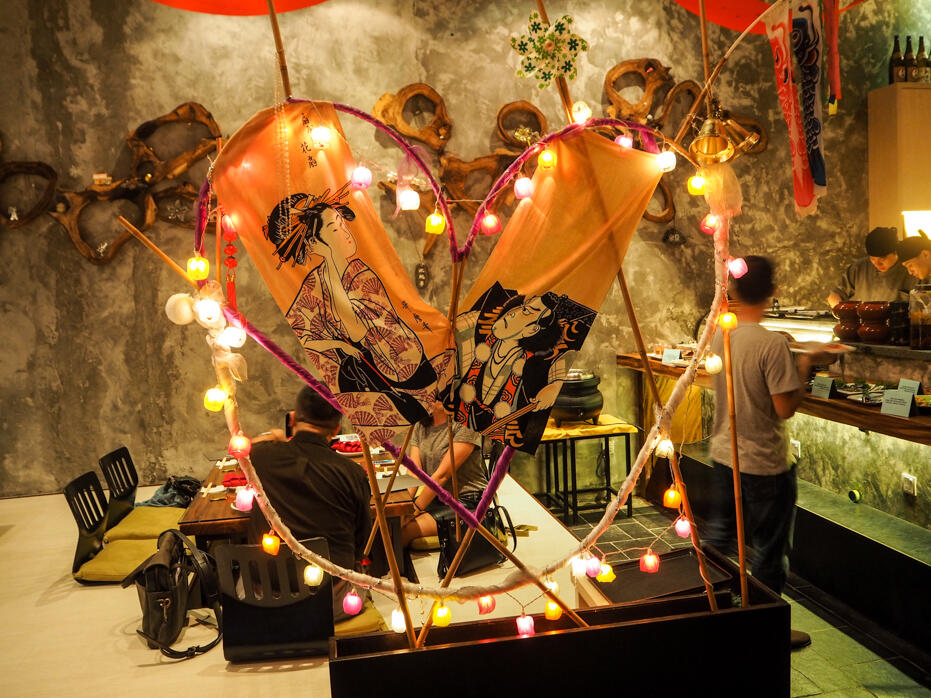 It was announced at the event that the special edition MARVEL collection would be available for all of us to preview, along with a curated group of savvy fashionistas, singers and actors 'modelling' them.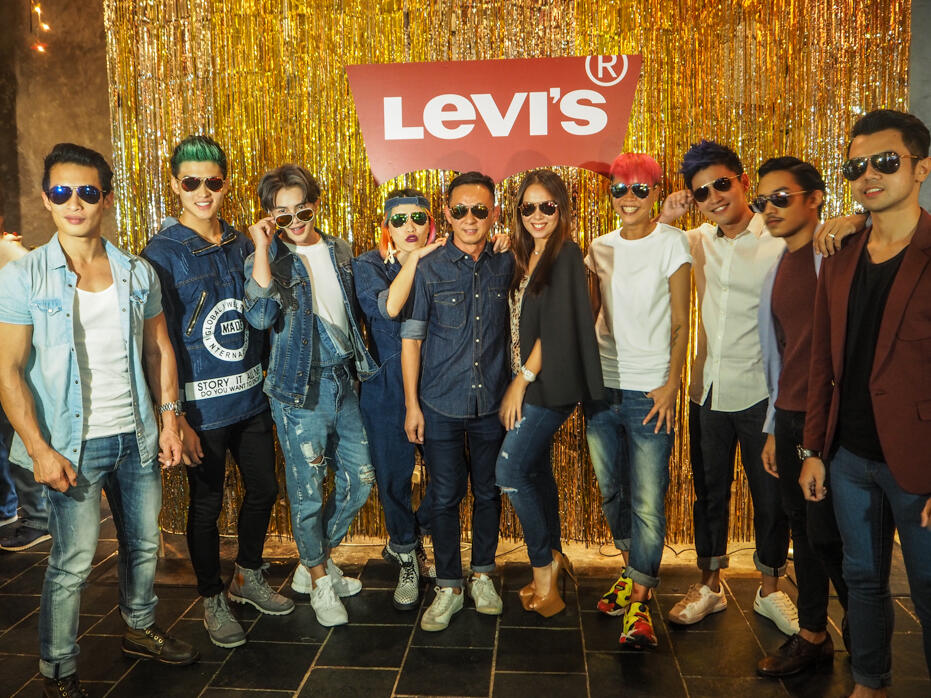 From left: Anding Indrawani Zaini, Winson Lim, Adwin Choo, Sun Khiew, Jimmy Ong (our lovely host for the day), Siti Saleha, Siew Wai, Alvin Chong, Hael Husaini and Mohd Azhar.
In the private rooms, a table displaying all the Levi's MARVEL eyewear was laid out for us to try on and choose. What I love most about this collection, is the fact that the MARVEL collection comes in two sizes, big and small which makes it perfect to be worn by both men and women.
Because the designs all carry the same aviator DNA, I was worried that they may be too big for my face. Quite the contrary! Since the Levi's designers were thoughtful in creating a smaller version, I was so glad to see that it looked really good on smaller faces (women, in general). The colour selection is amazing! They have the whole spectrum of colours; from cool gunmetal greys, polarised sunset-pink lenses to the ever-popular blue-violet lenses. Some of these options come with pristine white frames for a more futuristic look.
You would love the double-bridge designs too, which help give better support (and an edgier look) to the wearer.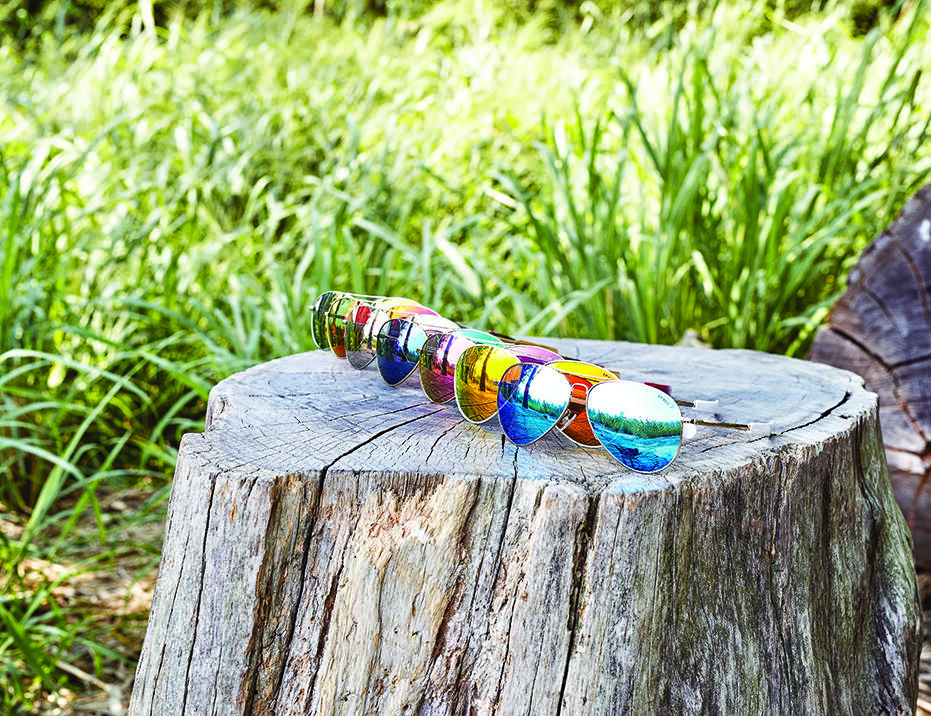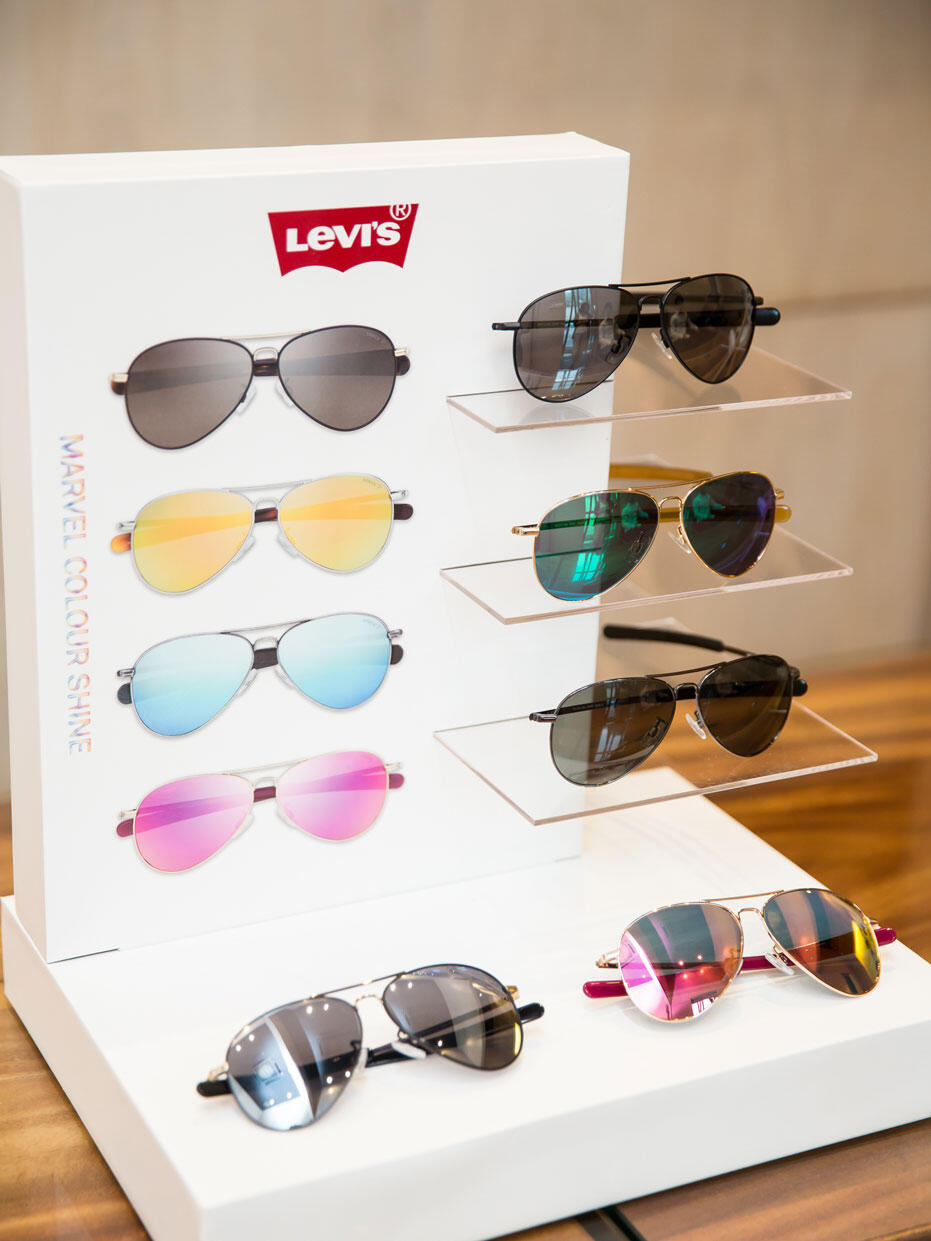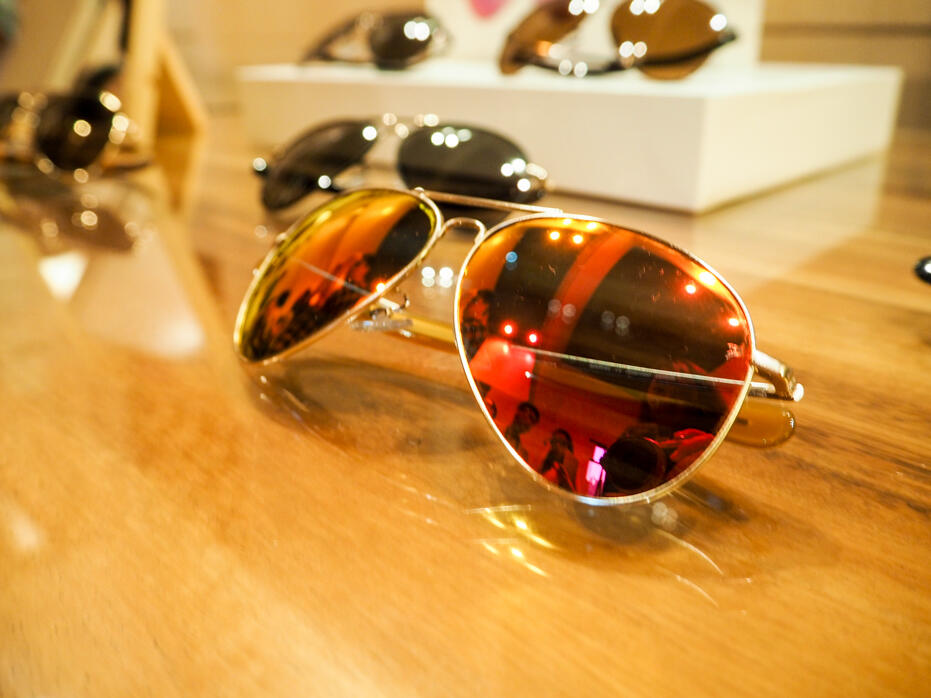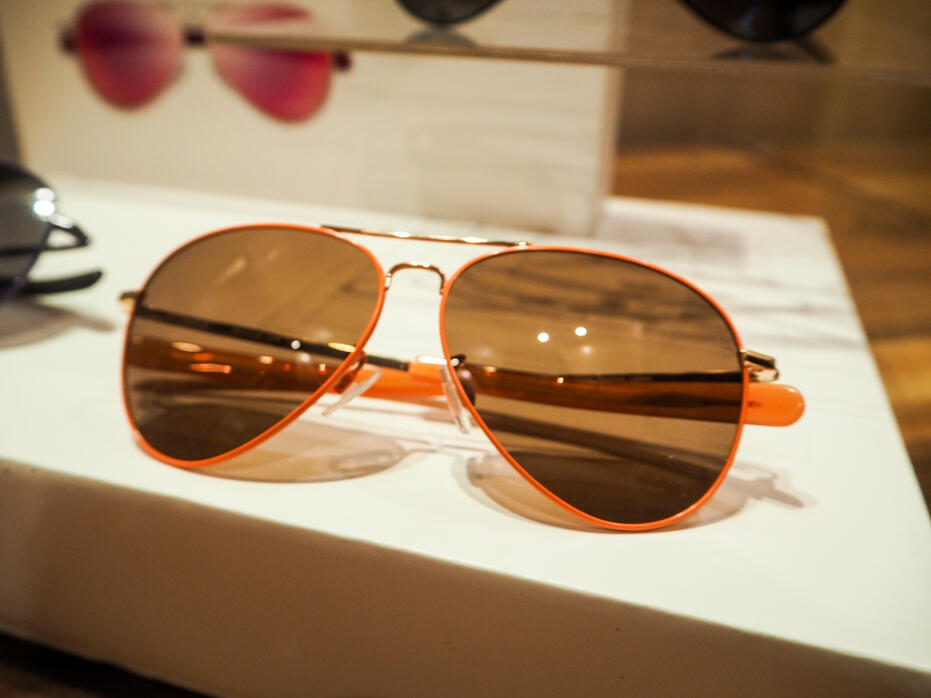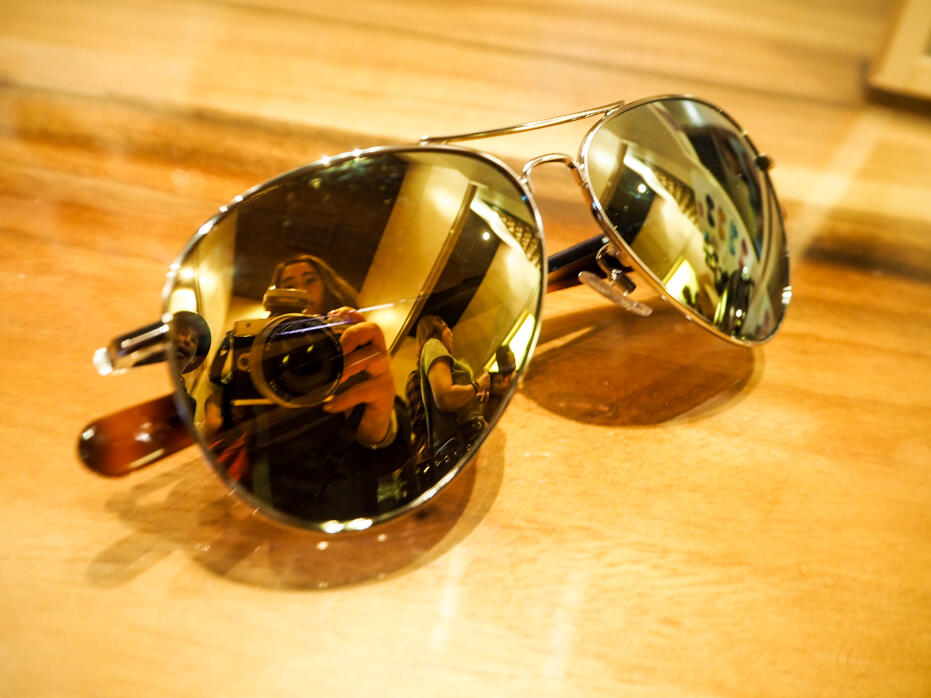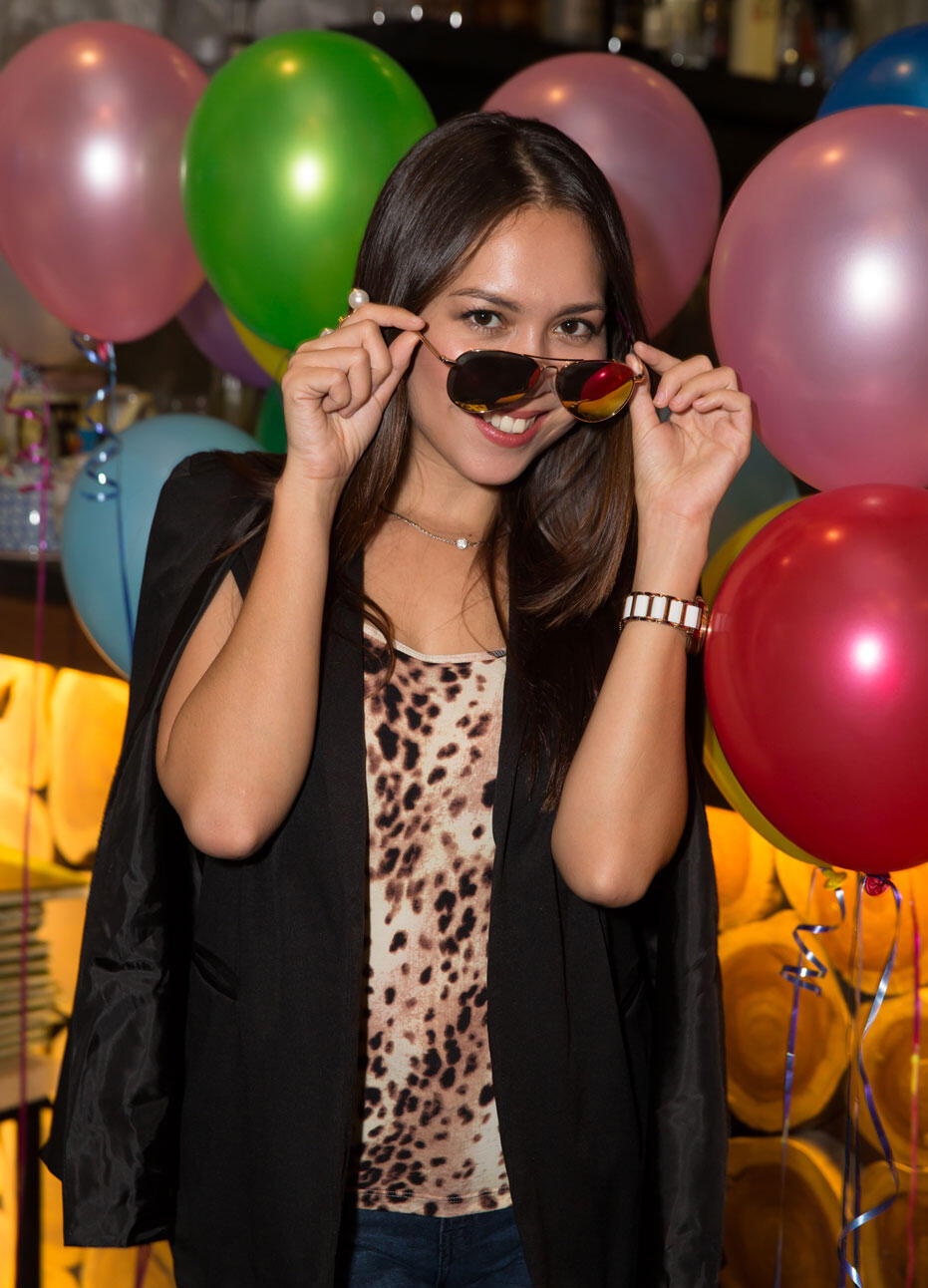 The lovely Siti Saleha.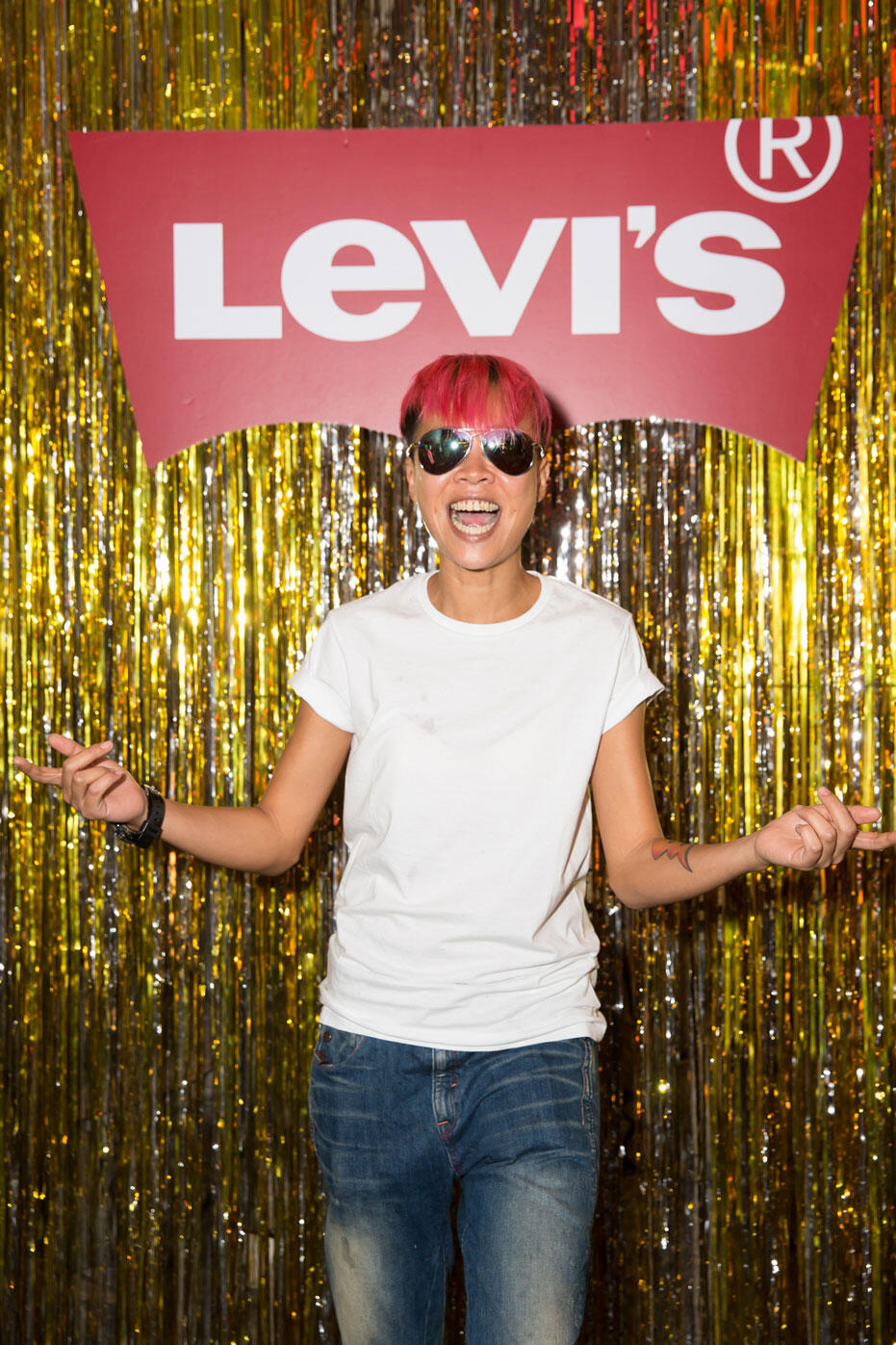 Siew Wai and her awesome pink hair!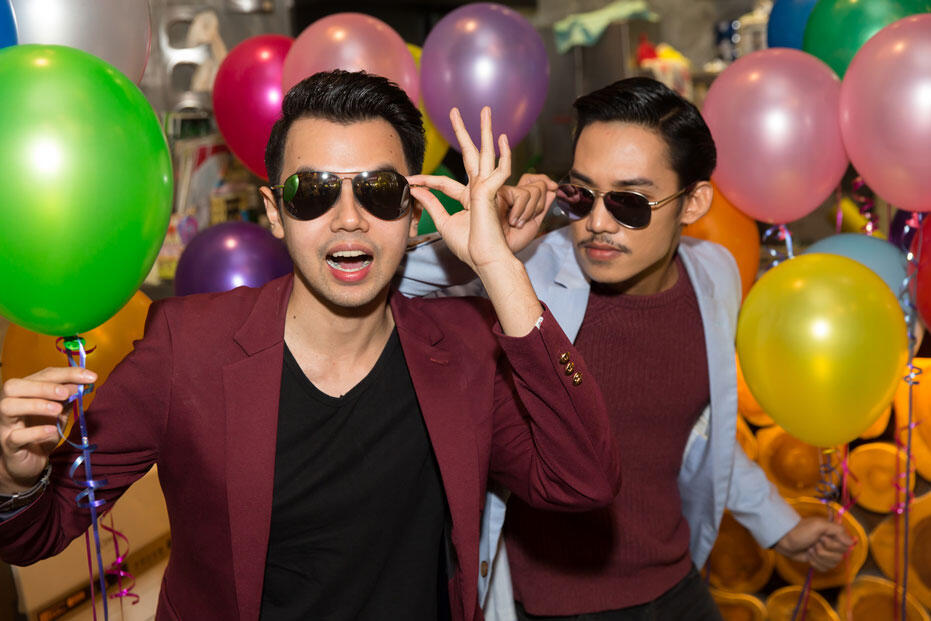 The melodious duo of Hael Husaini and Mohd Azhar.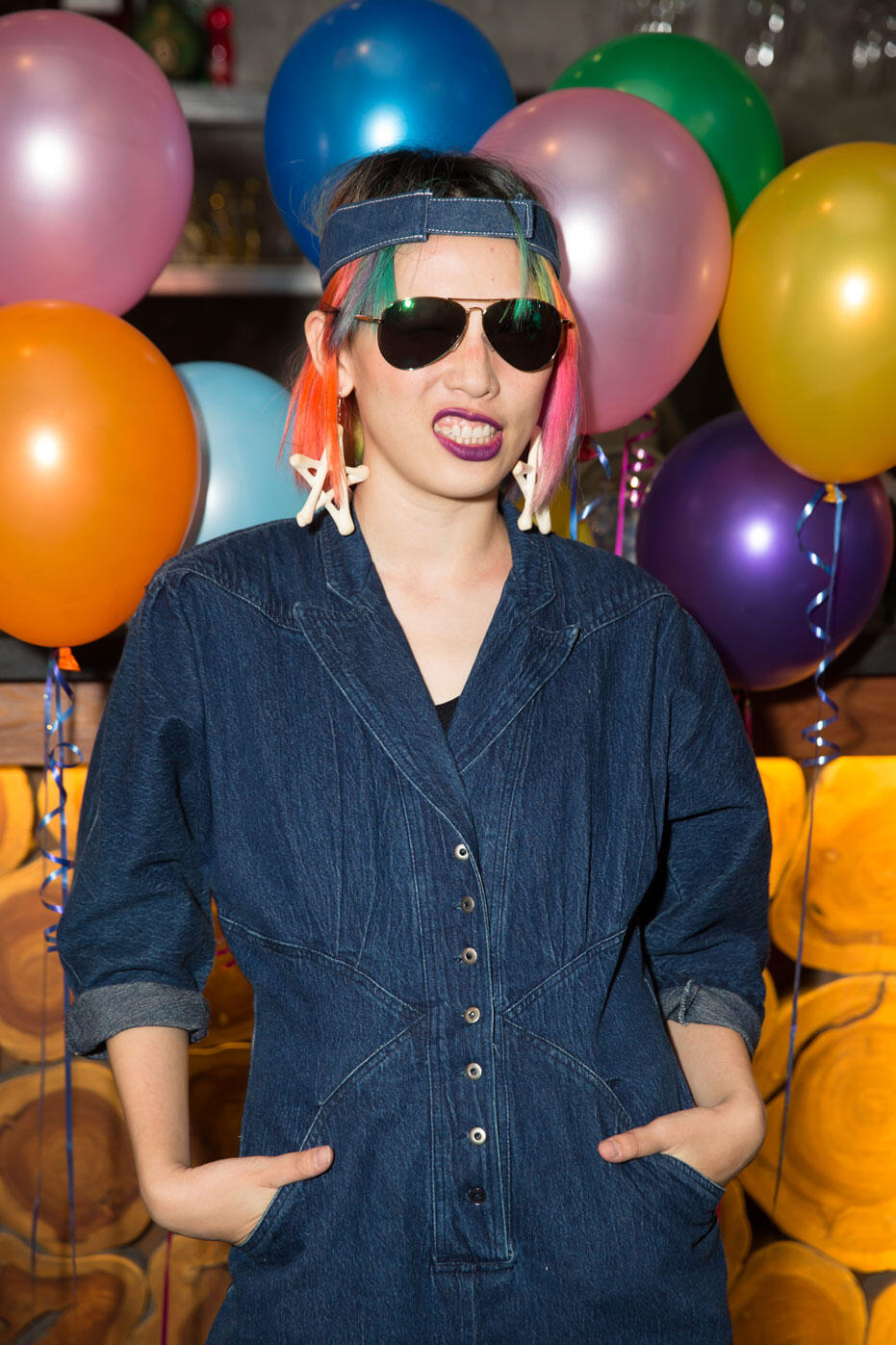 Sun Khiew and all the colours of the rainbow surrounding her.
Pictures of the wining and dining we were treated to that day: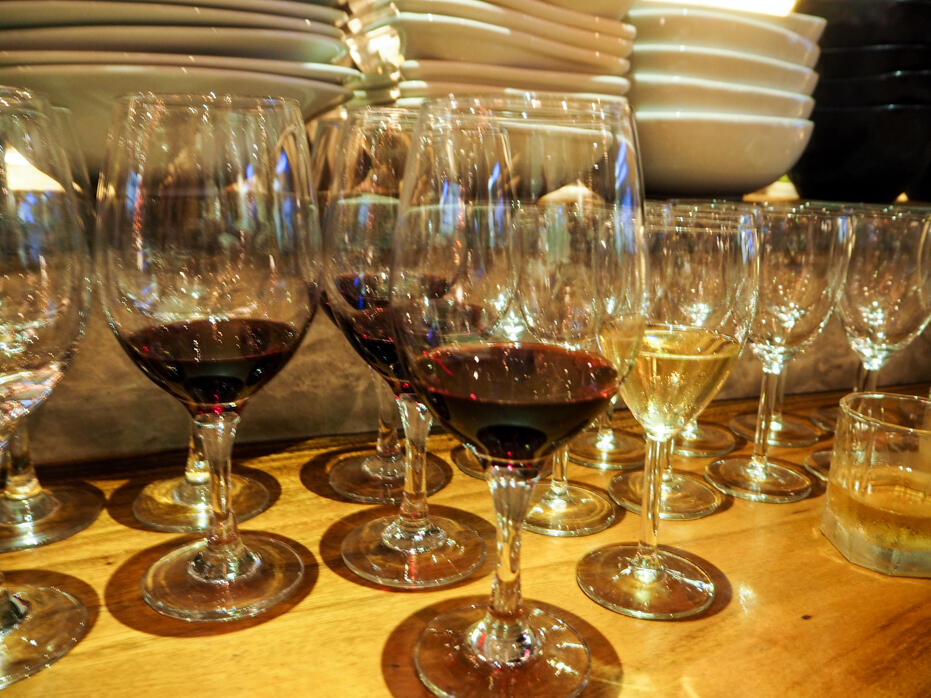 I am a big sashimi eater, and it was oh-so-fresh and very good! Loved the sushi too, the white one tasted like takoyaki! Yums!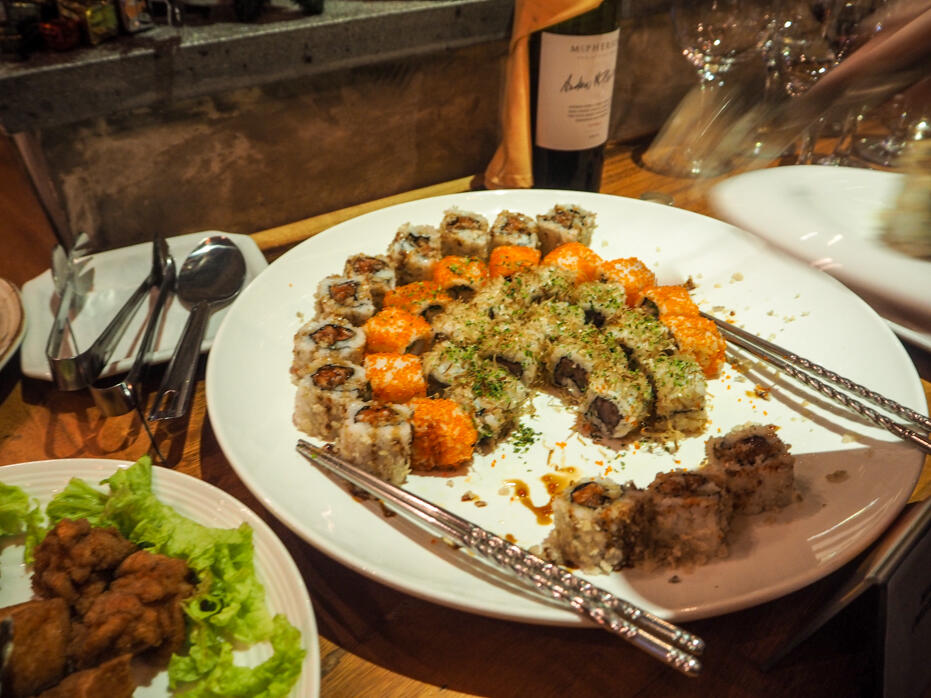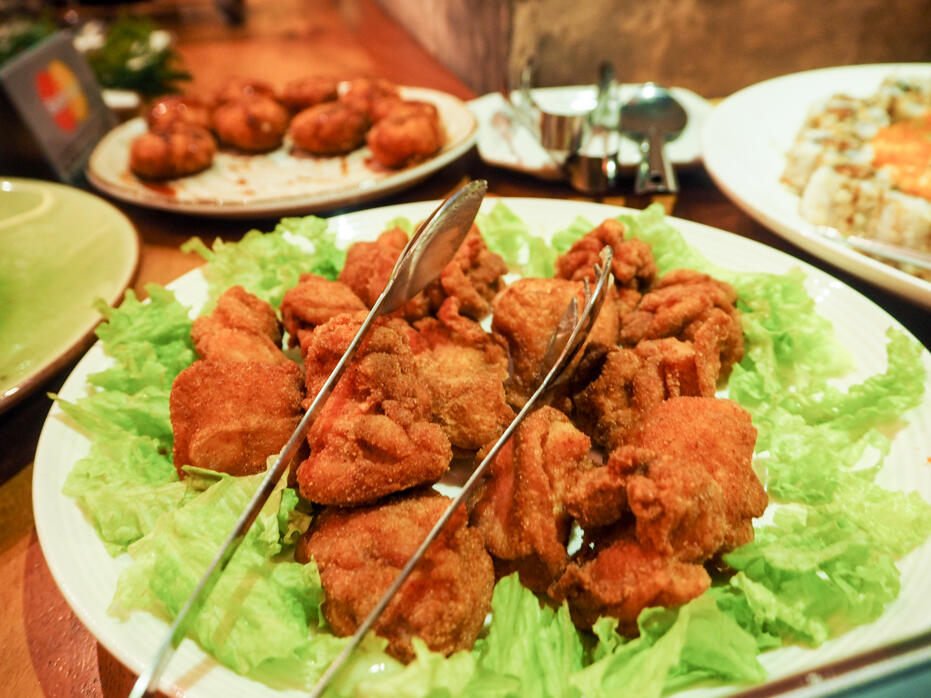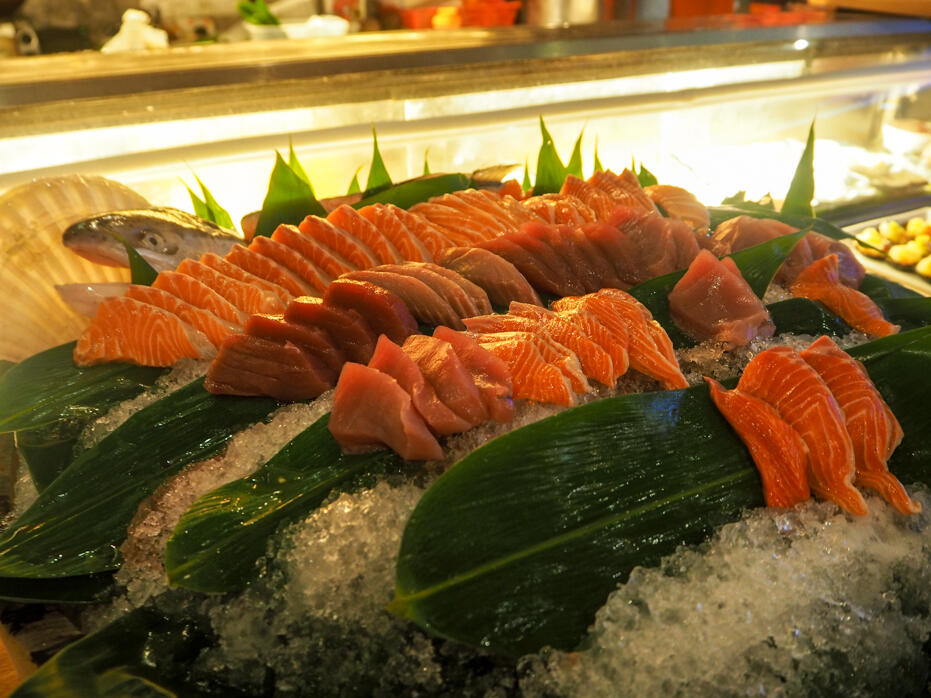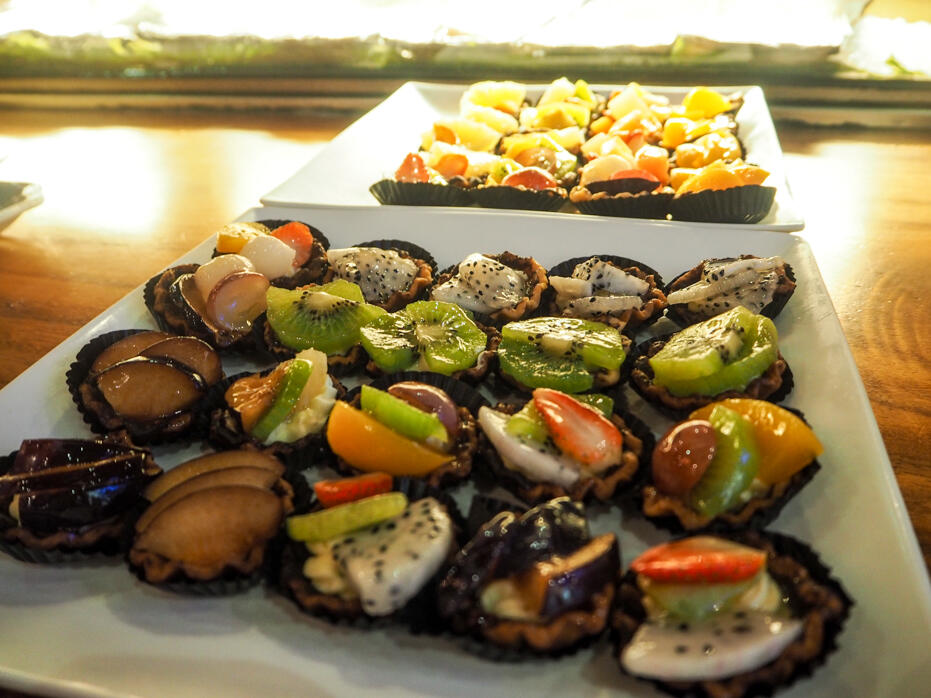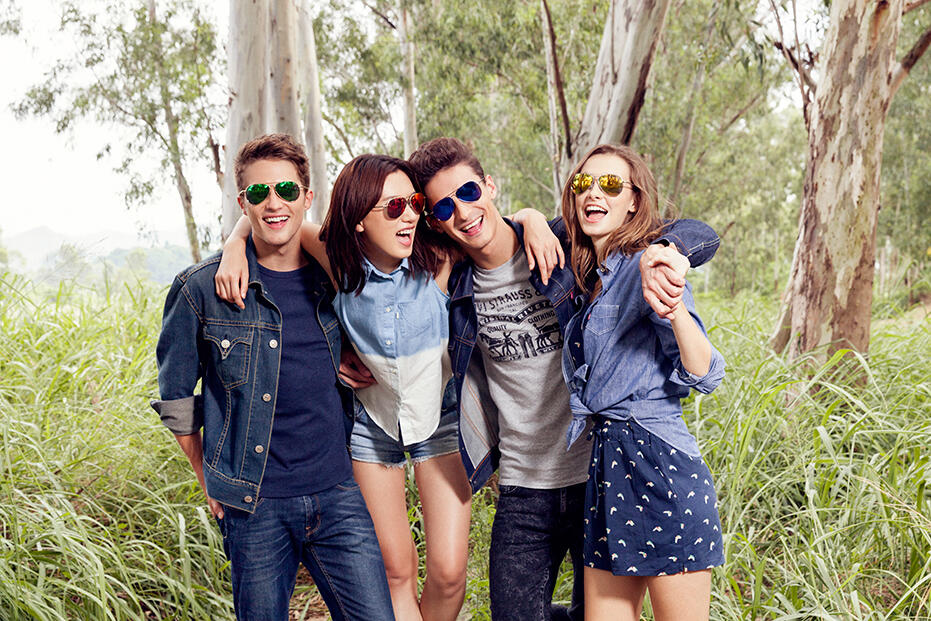 No matter what the size or colour, each Levi's MARVEL sunglasses retail at RM538, found in all Eyewear Creations Group outlets nationwide.
+ + + + + + +
For more information on the new Levi's MARVEL collection:
Website: www.levi.com.my
Facebook: facebook.com/Levis
Instagram: instagram.com/LevisMY