When i saw T. Syahmi at an event last week, we spoke about his latest photoshoot project.
I told him how arresting i thought the pictures were, and how it is hands down my absolute favourite Malaysian photoshoot for 2015.
Behold…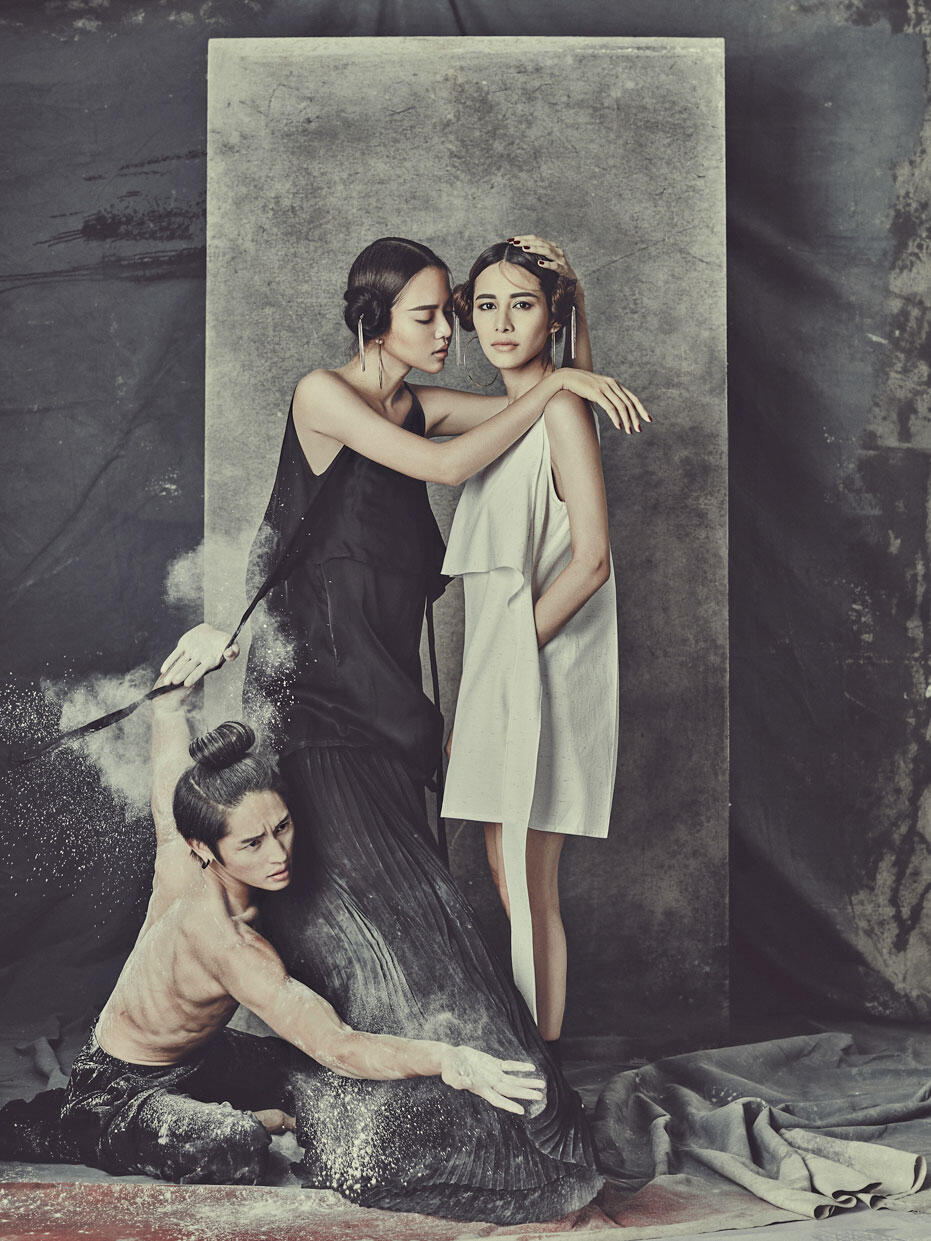 + + + + + + + + +
* Written by Michelle *
Damnnn… Were the first words that came out of my mouth when I saw Tengku Syahmi's latest Tsyahmi BETTA lookbook for the bespoke collection.
THE PHOTOS ARE SO GORGEOUS! Every image is perfection and tell a very mystifying story.
To help us better understand the concept, Tengku Syahmi has kindly given us an in-depth explanation behind his latest collection. Tsyahmi's BETTA 2015 collection was inspired by the elegant motions of a fighting fish.*now we know why it's named betta* It is built upon the idea of having two strong female personas that look almost similar to each other, but are actually polar opposites.
Styled and art directed by Colin Sim, models Tengku Chanela Jamidah and Lynn L. are portrayed as twins in his bespoke tailored power suits, with male model Kahoe to lend a masculine presence. For the girls, one was in white and the other in black, posing as oriental twins at their sleekest – similar to when two fighting fishes are in a dwell – beautiful and strong! According to Tengku Syahmi, he chose to work with both Tengku Chanela Jamidah and Lynn L. to represent the elegant and strong 'Tsyahmi women', as they are both pack leaders in their own respective fields and fits the brand's image.
I am in awe of this local fashion house, whose pieces are created for powerful women. I thought the message came across very well in the photos.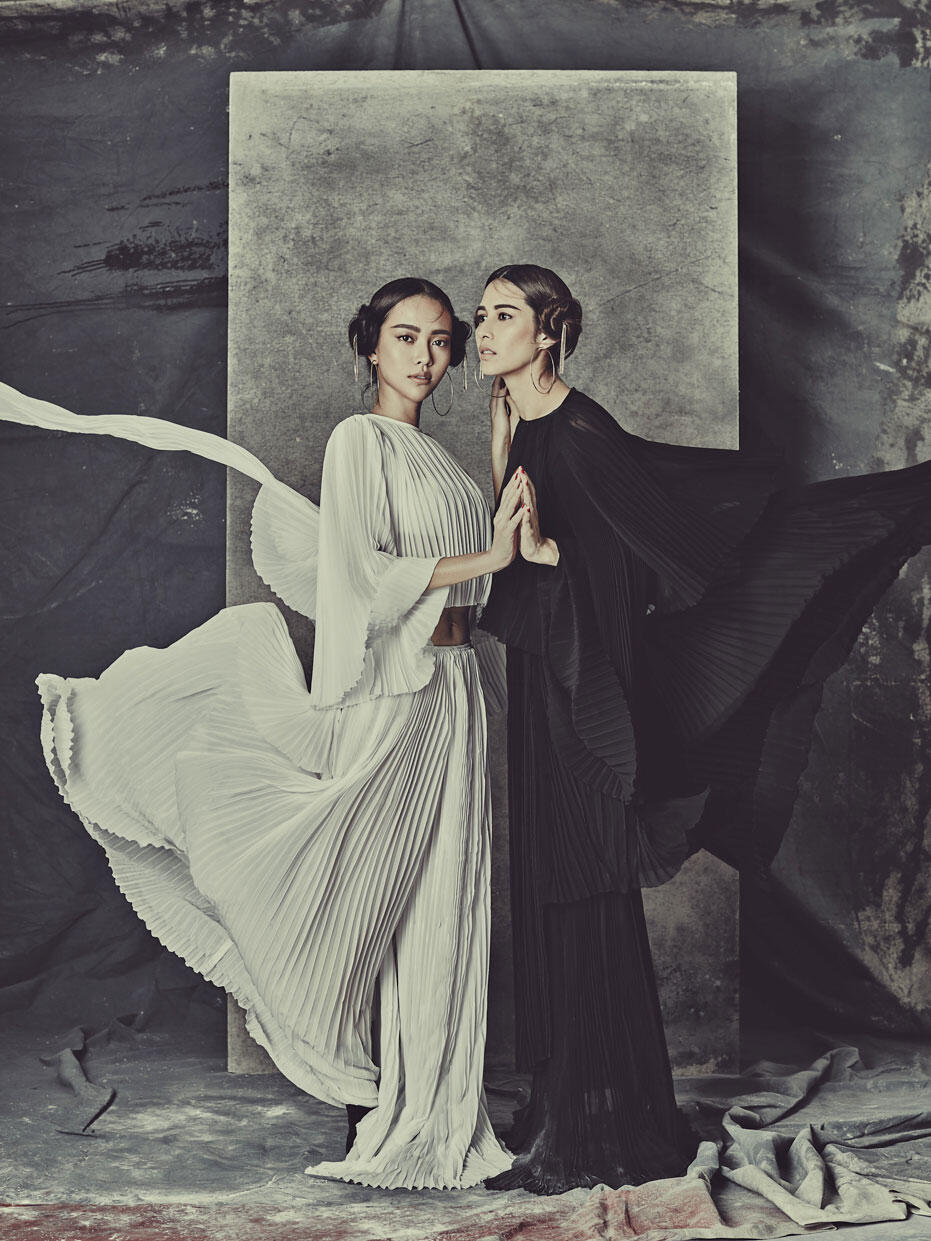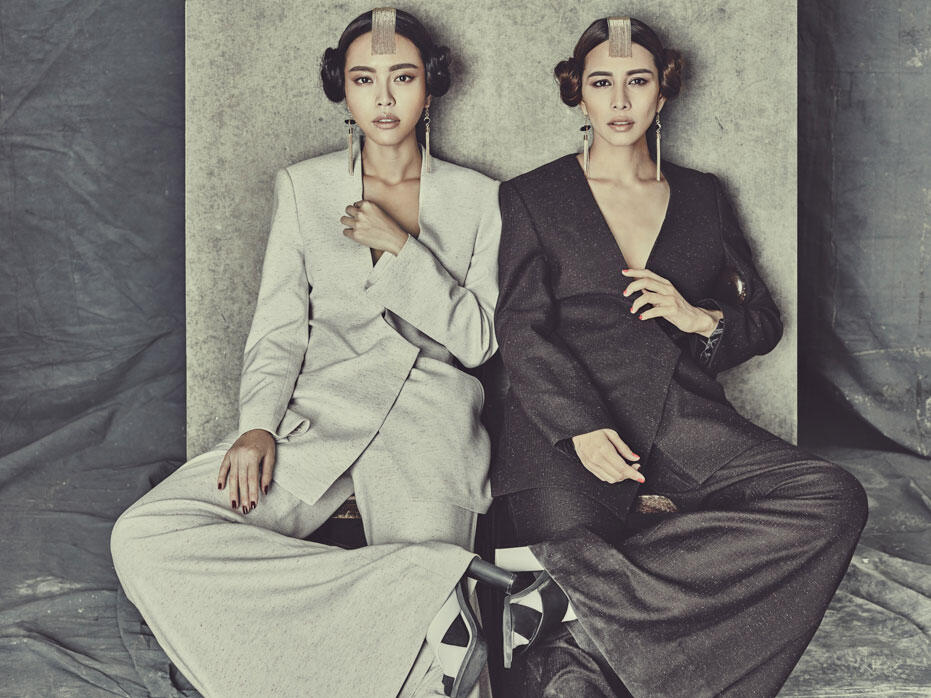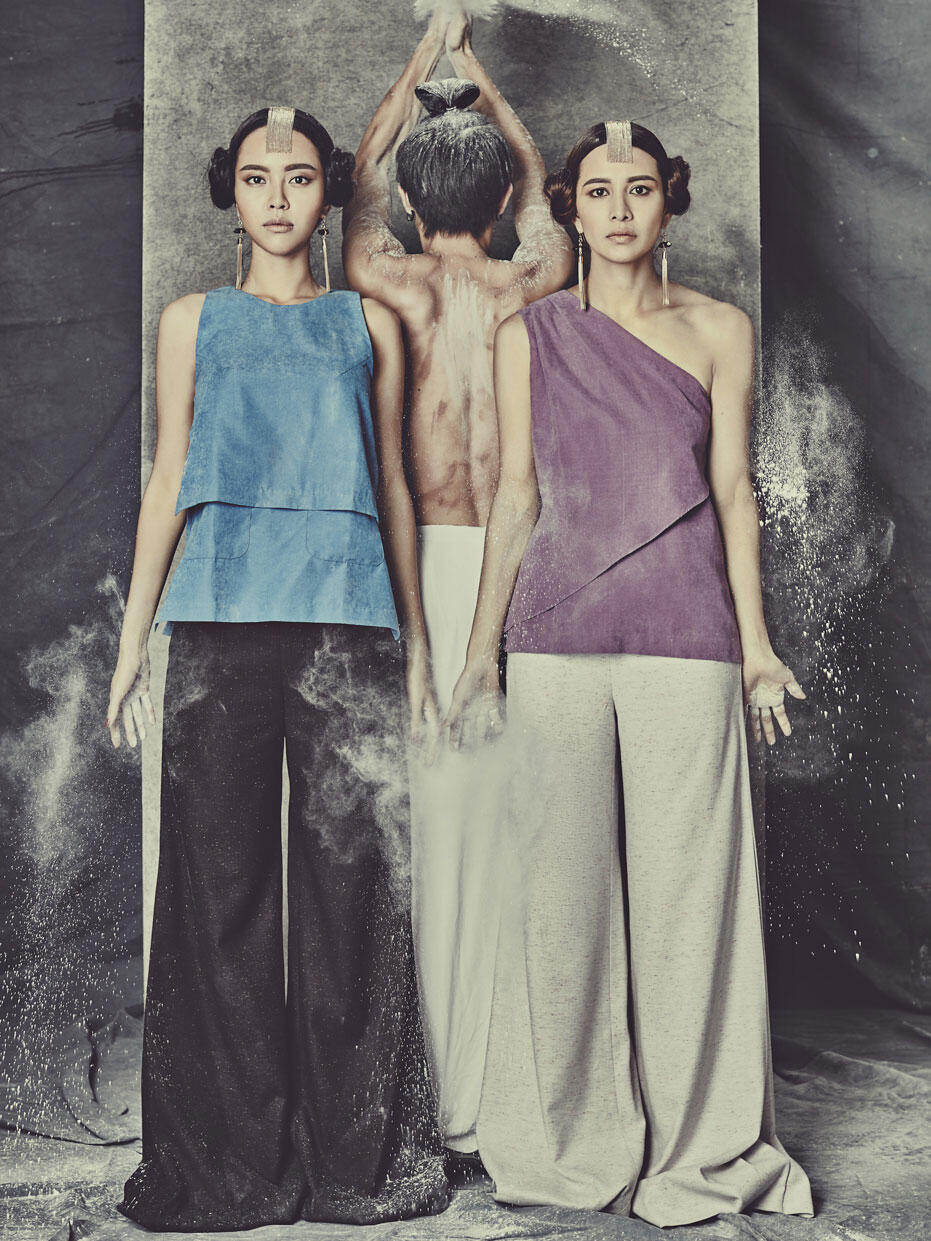 During the process of creating the collection, who were the type of people you envision wearing these pieces?

Strong and independent women! I also aspire to aid any woman out there to be one, with the help of our BETTA pieces! We celebrate individuality!
Pleats and layers seem to play a big part in this collection. Are these details added based on your observation of current trends?

Yes and no. Most of the details came from the beautiful motions of a fighting fish, so it isn't really based on any specific trends. In a dwell between two fighting fish, it is a beautiful sight to see how their fins flare out when they get agitated by one another, and it reminded me of pleats! My team and I always share our excitement over detailing, silhouettes, fabrics, design, etc. For me, my process always starts from conversations. At the back of my mind, these conversations with my team suddenly became an informal forecasting of what's to come, as well as the potential of what the next collection should be.
What sort of fabrics are your favourite to work with in this collection?

One of the fabrics that I had fun working with was the Poly Chiffon micro-pleats! It was quite a challenge as it was my first time working with machine-pleated fabrics. Since the idea to work with pleats came from the fighting fish, I believe that this was the perfect fabric to work with.
What do you think the trend for 2016 would be?

I had a discussion with my team the other day about genderless and oversized clothing, and we also noticed a building acceptance for that style of looking baggy and chic at the same time. This effortlessly cool look could be the next big thing in 2016!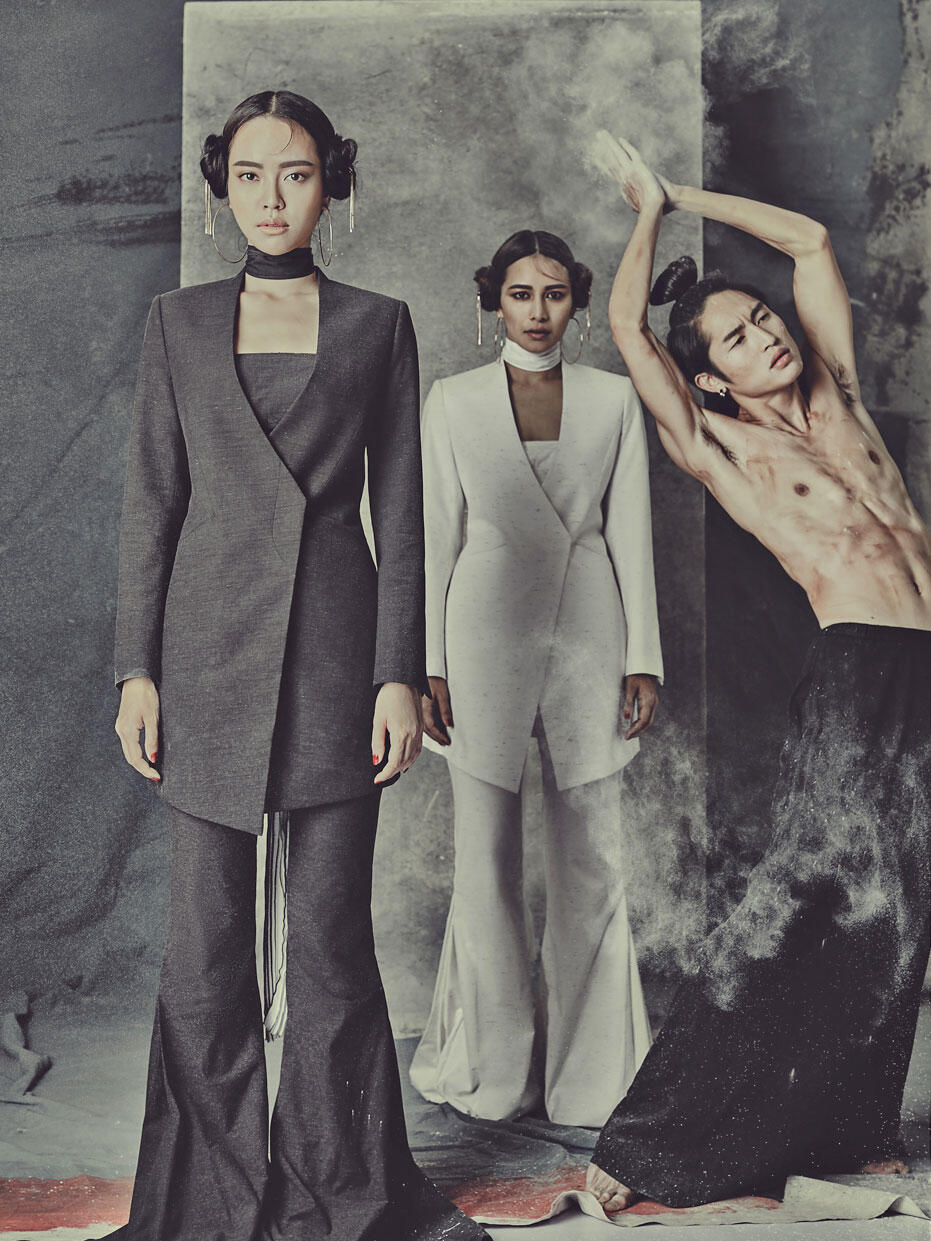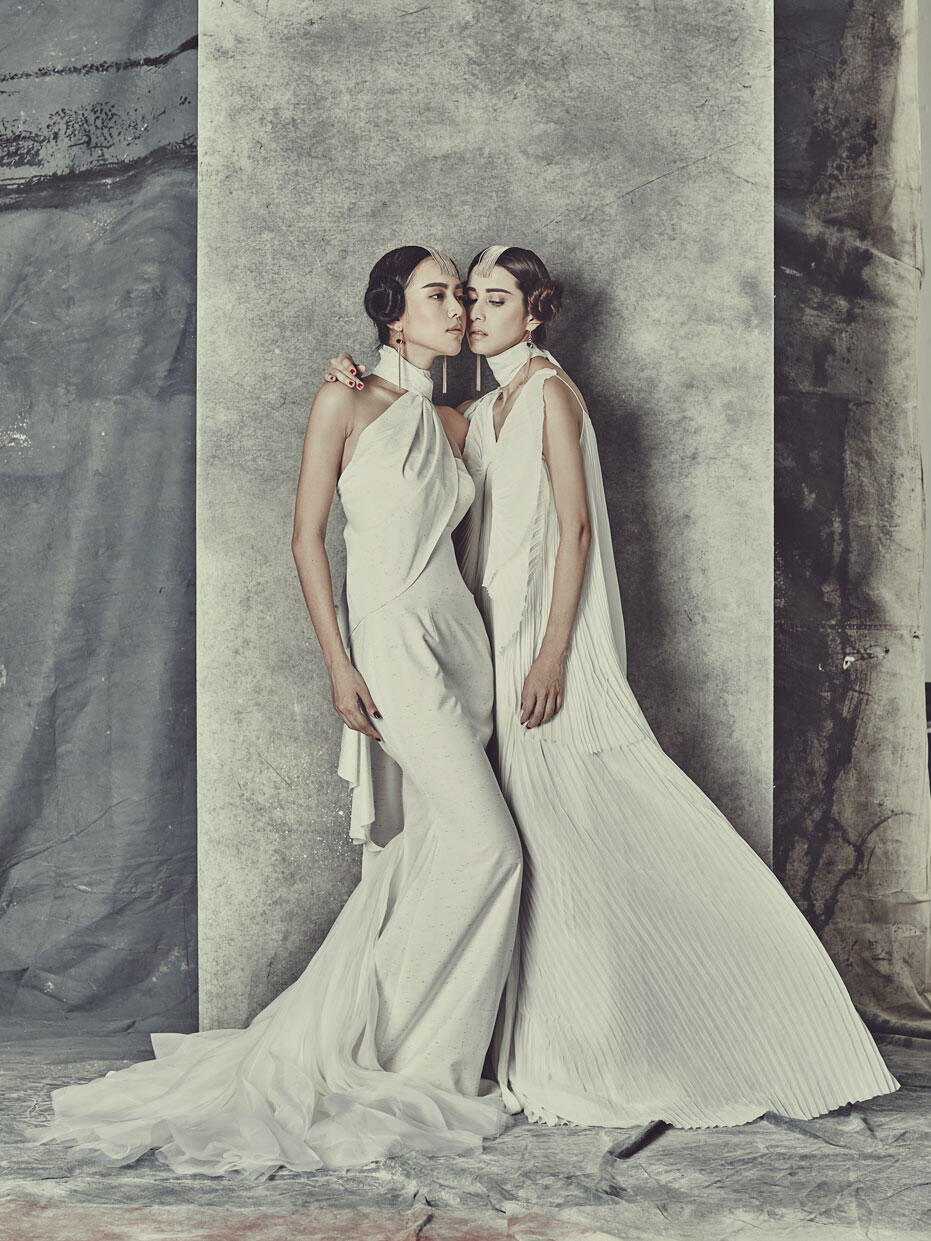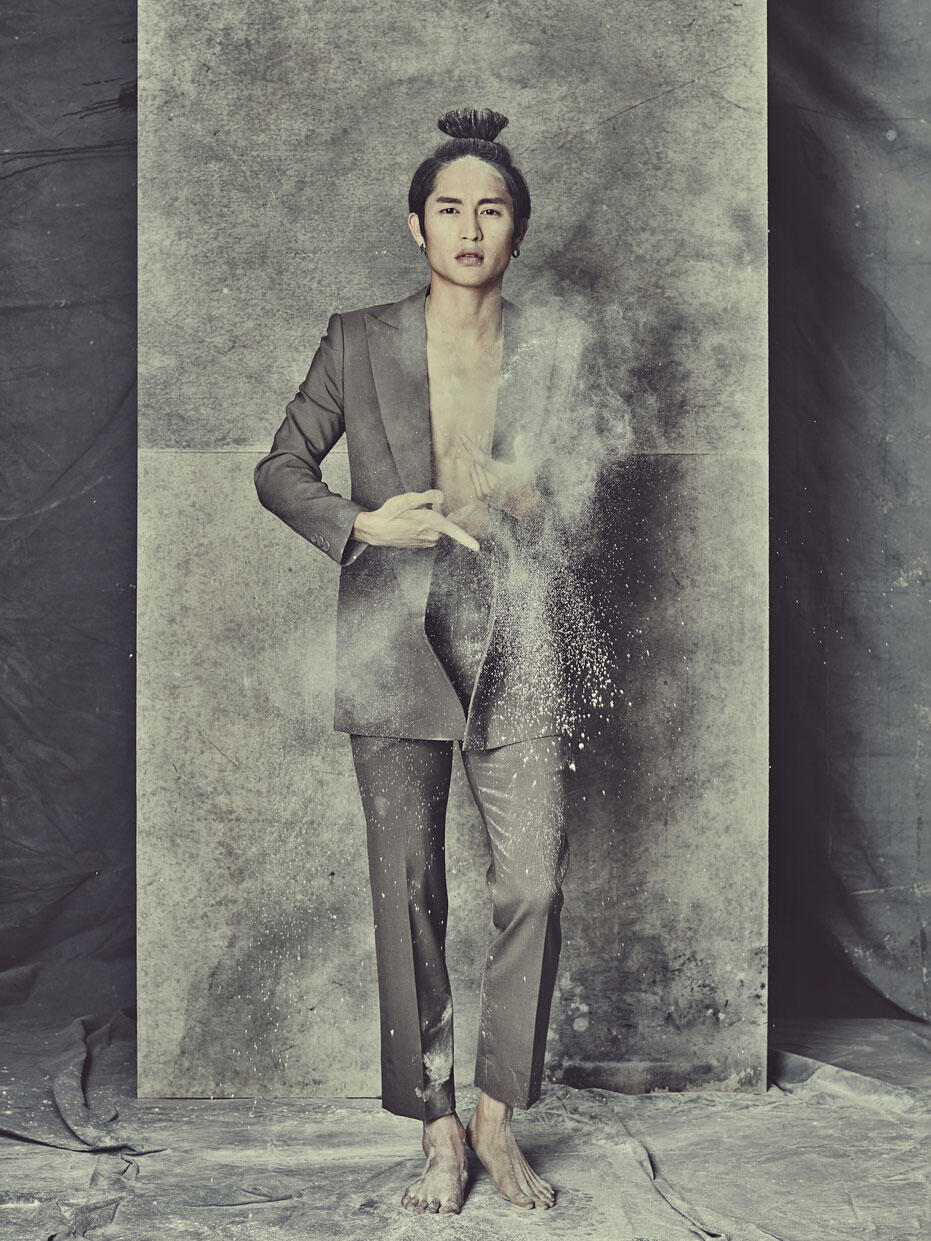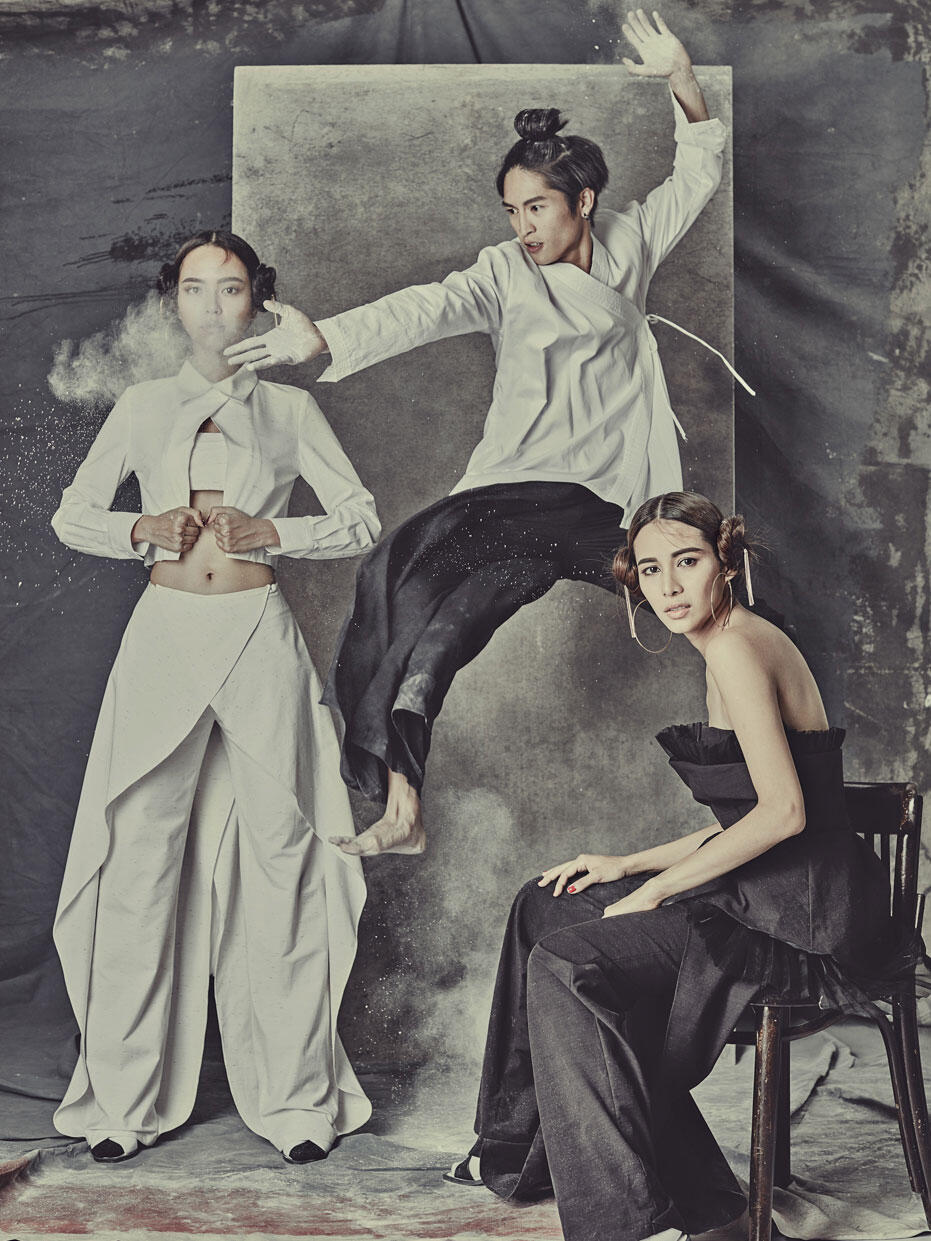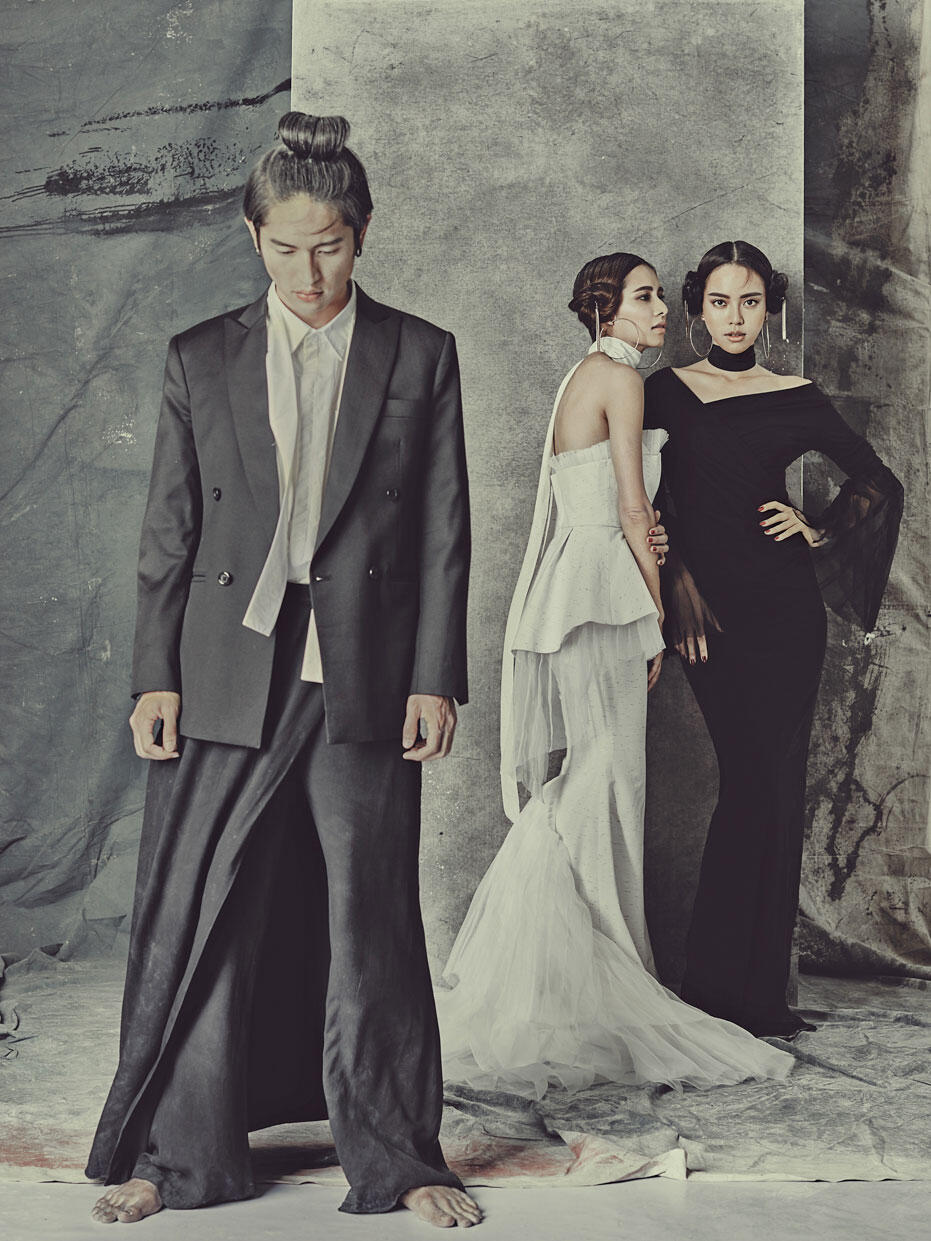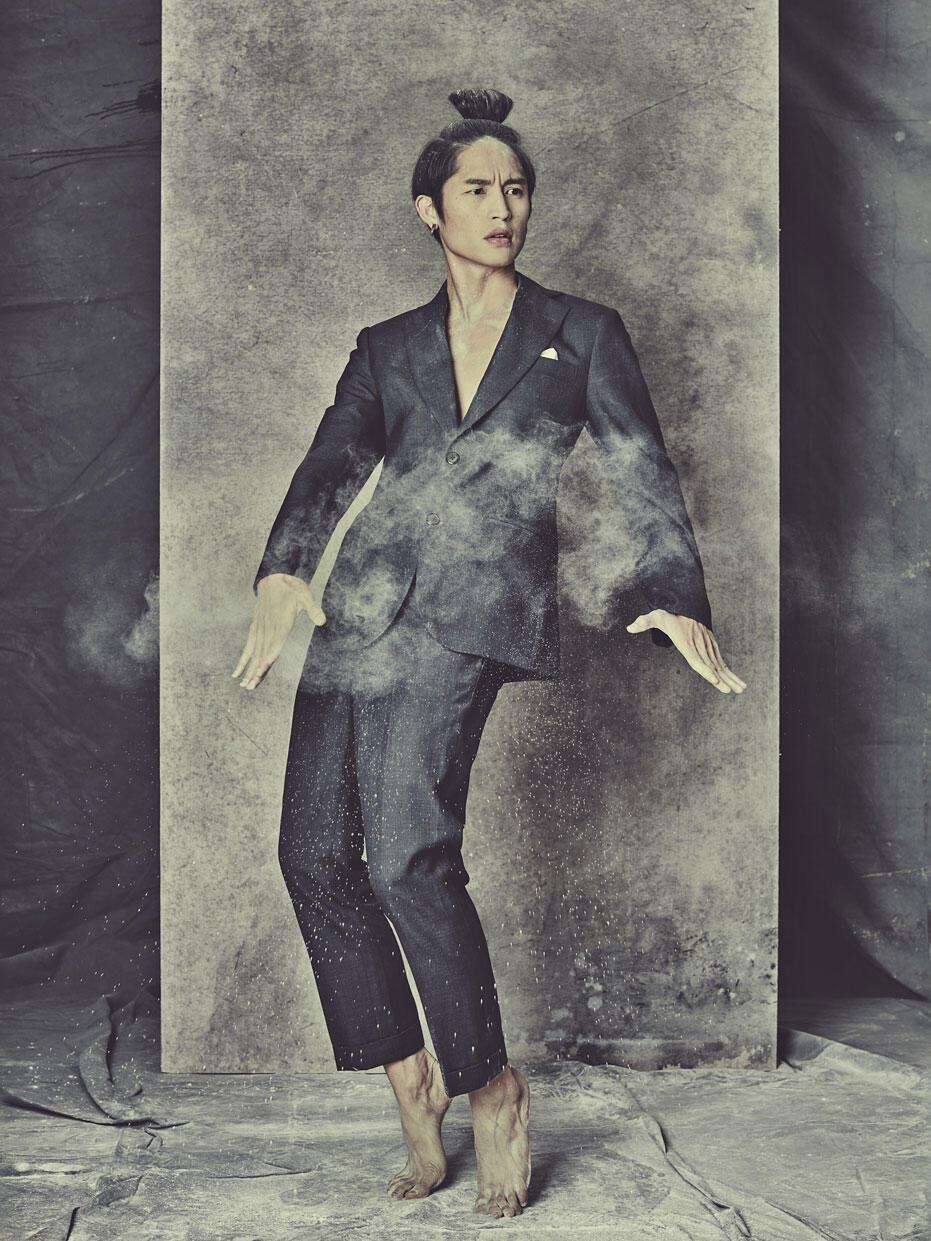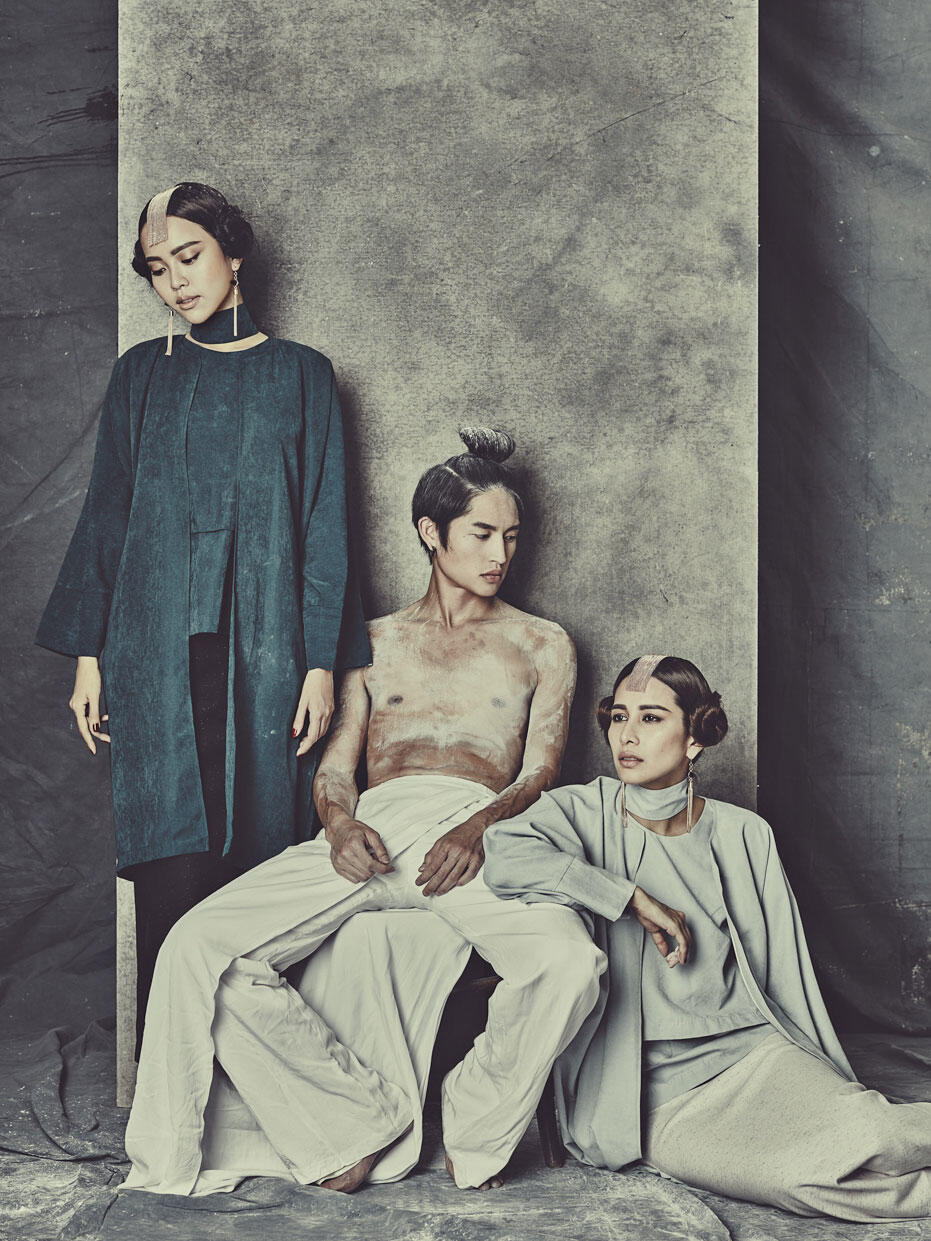 The Tsyahmi BETTA Collection is bespoke, and thus, made to measure. Secure an appointment to own your very own tailored power suit that carries both style & empowerment.
+ + + + + + + + + + +
Tsyahmi • Design to last
As a preliminary to future design venture, Tsyahmi is a fashion label concentrating on accessible luxury ready-to-wear and bespoke for women and men.
An initiative championed by award-winning fashion designer- Tengku Syahmi & creative project developer- Natalie Zainal.
Tsyahmi • Ready-to-Wear
Selected items from the BETTA 2015/16 collection is available for purchase via tsyahmi.com
Tsyahmi • Bespoke
Debuting a Tsyahmi Bespoke range from premium pragmatic to lavish deluxe wear – Tsyahmi's interpretation of power suits for women and men.
Schedule an appointment to get measured at hello@tsyahmi.com / +60 19 202 6757
+ + + + + + +
For more information on Tsyahmi BETTA 2015 Collection:
Website: tsyahmi.com
Facebook: facebook.com/tsyahmikl
Instagram: @tsyahmikl