Luxury watchmaker Omega recently invited me for their dinner in conjunction with the release of the latest Bond movie Spectre.
Omega, Bond, and dinner at the Hyatt?
I would have been daft to say no.
Despite all these optimistic ideas on how i would get dressed and appear at the event to socialise in utmost perfection, that did not happen.
What did happen was an increasingly-typical rollout of my evening – work, work, work, just can't get myself away from laptop cos of urgent projects, traffic jam, rushed to get ready in 15 minutes flat, left for the Hyatt, arrived late. (I won't say how late.)
But let's pretend that i spent my day having a facial and taking selfies, shall we.
Before i leisurely took my time to get ready as my butler steam-ironed my dress while i had an aperitif of chardonnay as i had my make up done.
TADA!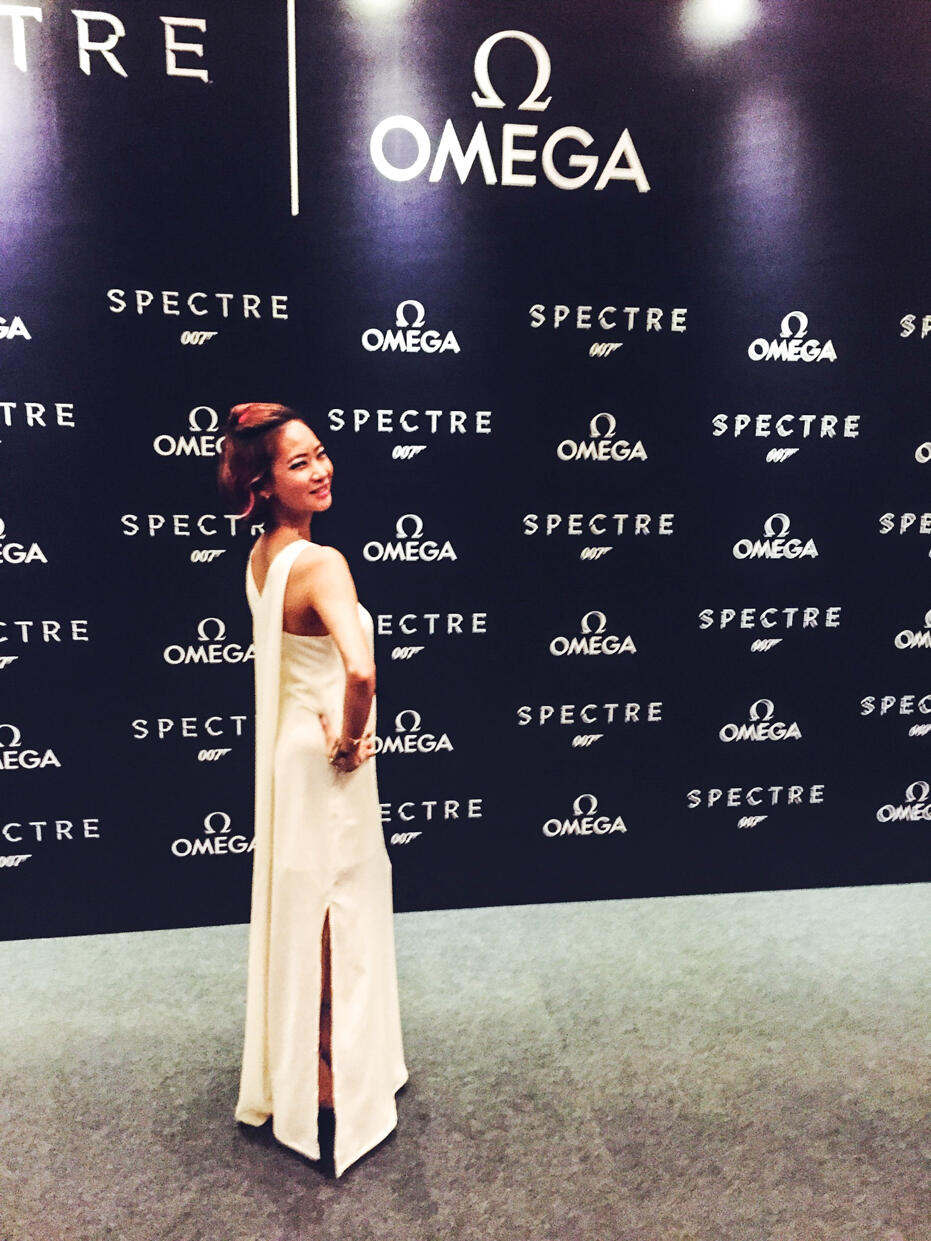 I'm wearing a long draped white dress from Love Bonito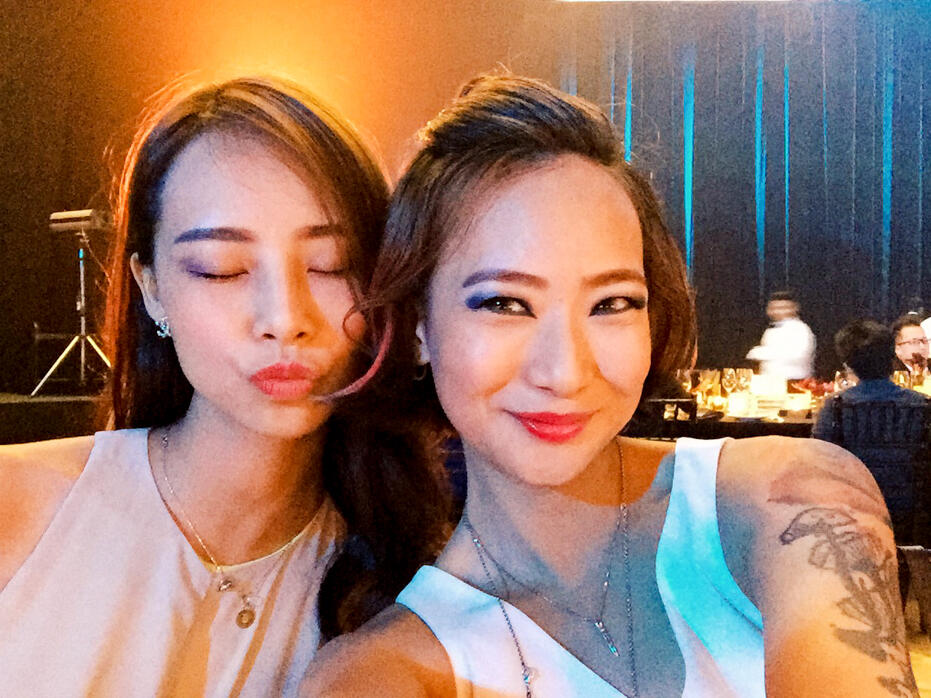 Nana whatsapped me at the time of event guest arrival, "Mana u?"
I was so late i didn't even have time to type a response :p I figured that my biggest responsibility was to get there safely and not text while driving.
I was happy enough to make it in time for the opening video!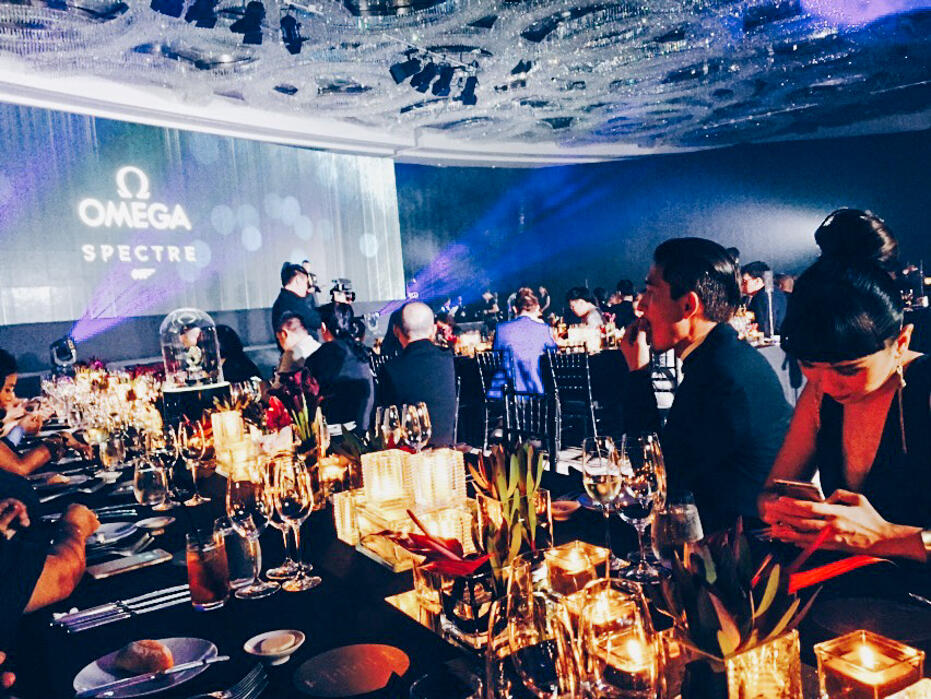 Actors Steve Yap and Aenie Wong sat across me, but you know how bad i am with names and faces… only got their official names in the post-event email oh-so-professionally sent by the peeps at Omega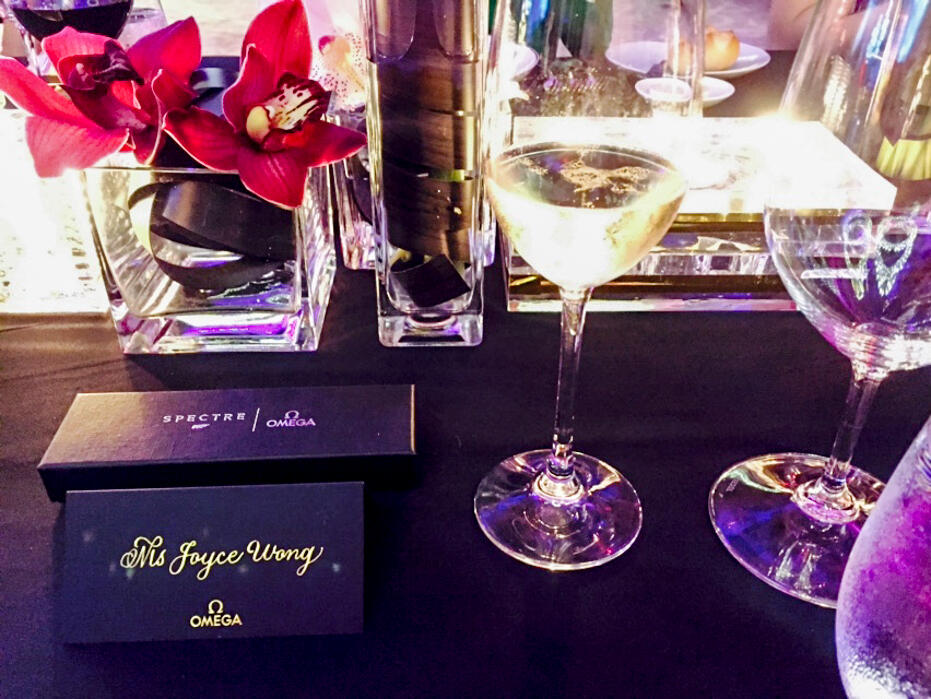 Omega is top-notch in my list for meticulously preparing little details to go with any experience they involve you in. I learnt this when they flew me to Seoul last year for the launch of the Omega De Ville Butterfly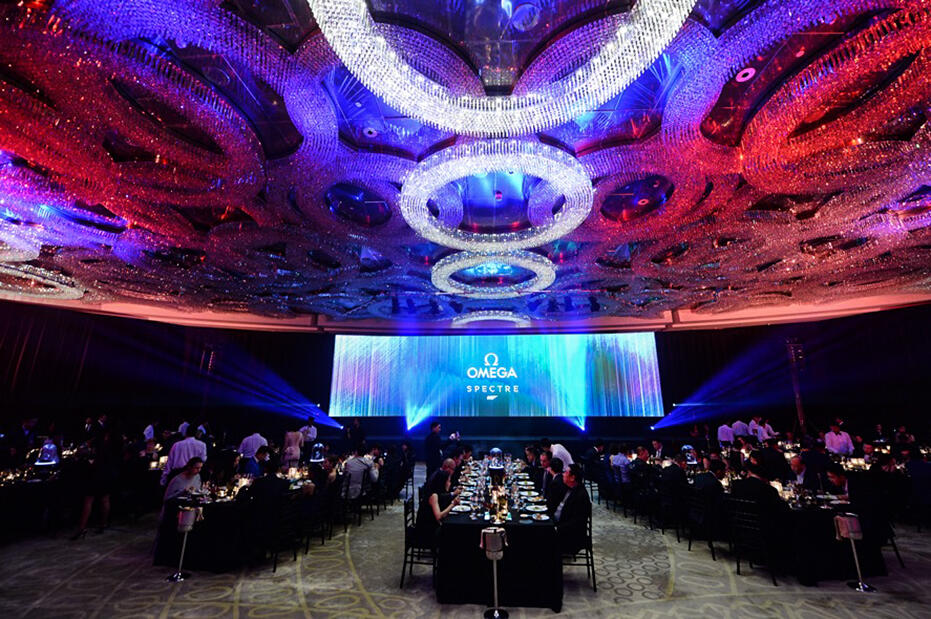 Two words: Glamour and sophistication.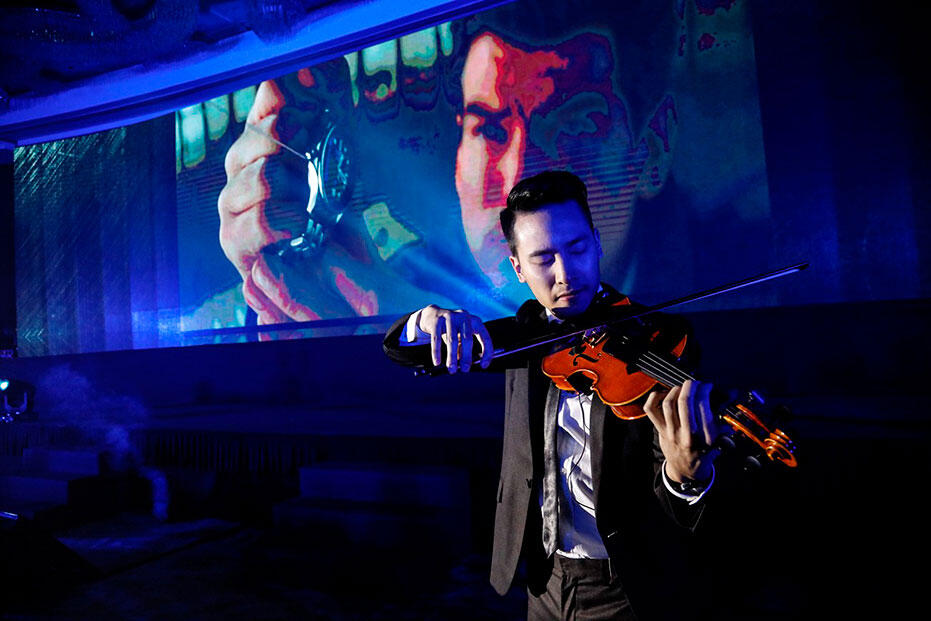 Opening performance by celebrated violinist Josh Kua, and Ash Nair sang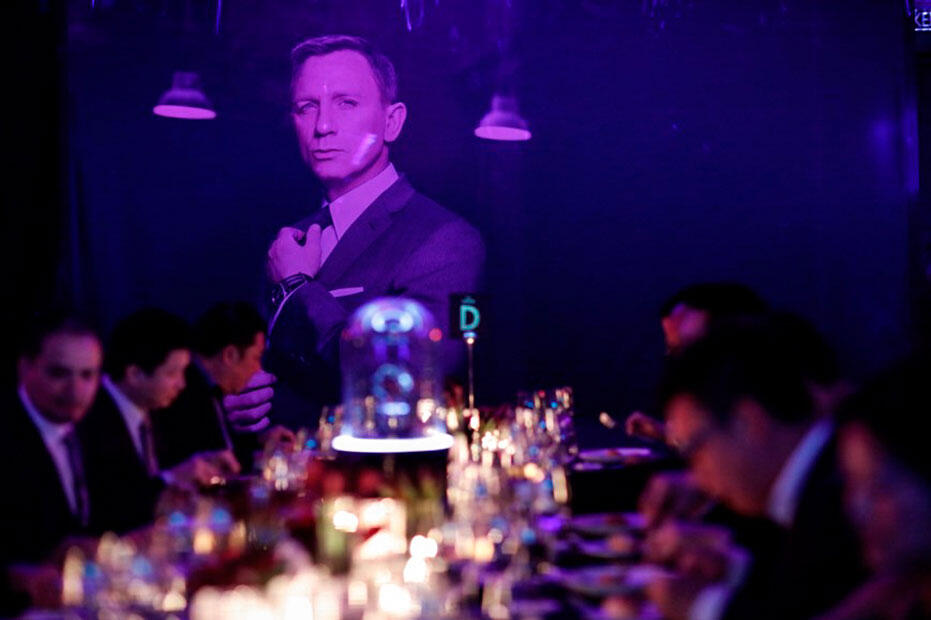 "From the Soviet espionage of Goldeneye to the sinister underworld of SPECTRE, the OMEGA Seamaster has been James Bond's trusted companion for 20 years of adventure. Representing his naval history and distinguished character, it has proven to be a valuable asset, both in the field and in his reputation for style. The models may have changed, but the relationship has never faulted."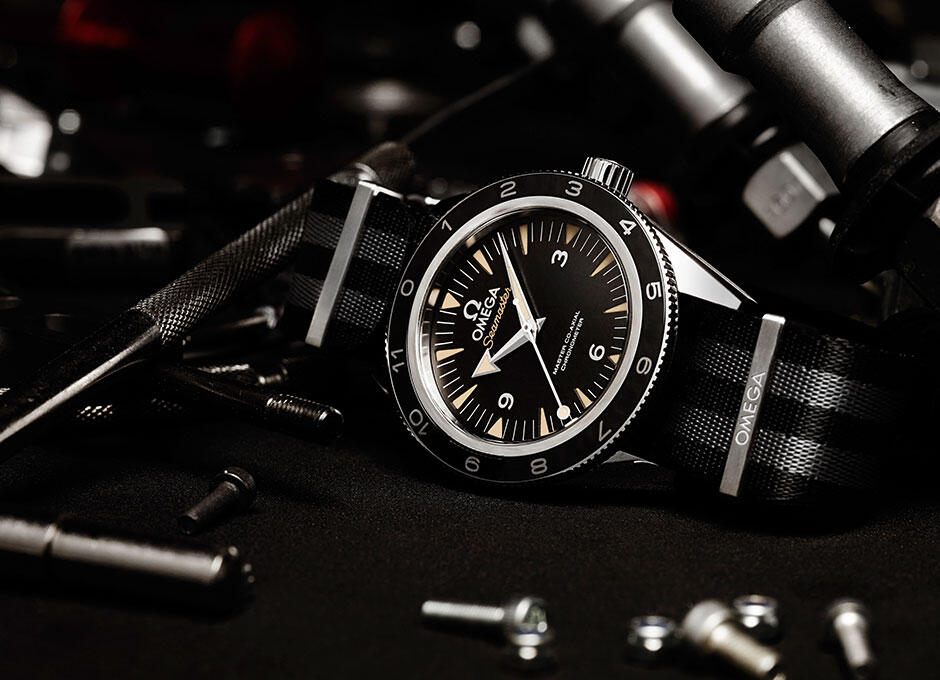 "In anticipation of SPECTRE, OMEGA has created a limited edition Seamaster Aqua Terra 150M model inspired by the Bond family coat of arms.
The symbol is repeatedly interlocked to create a dynamic pattern on the watch's blue dial. The coat of arms is also found near the tip of the yellow central seconds hand.
Among the most striking elements of this 41.5 mm stainless steel timepiece is the oscillating weight of the movement visible through the sapphire crystal caseback. This component has been cut and shaped to resemble a gun barrel, a design feature associated with James Bond.
Powered by the completely new OMEGA Master Co-Axial calibre 8507, this timepiece is resistant to magnetic fields of 15,000 gauss. The timepiece is presented on a stainless steel bracelet and will be produced in an edition limited to 15,007 pieces."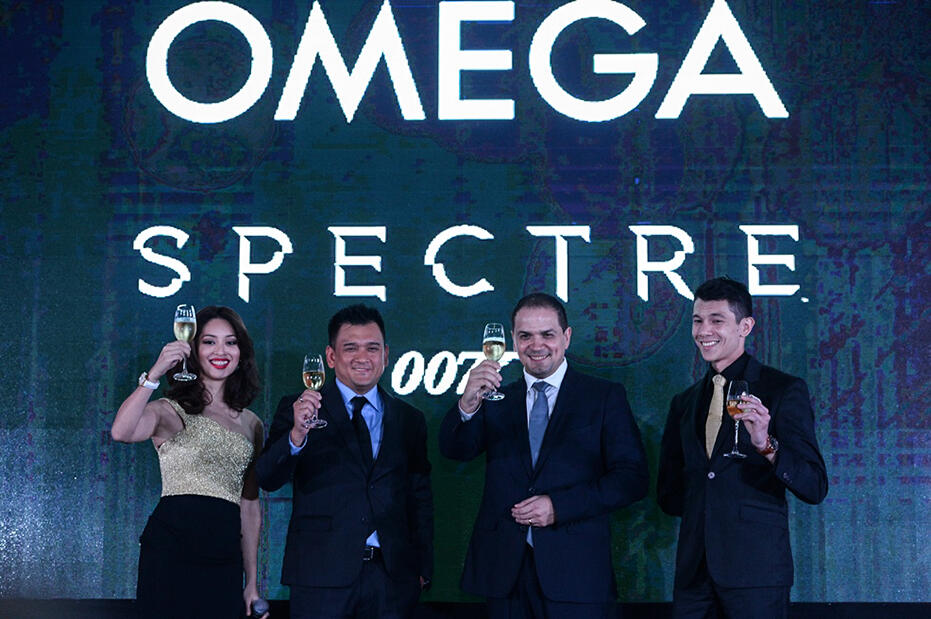 Sarah Lian, Joseph A. Boudville, Jose de Cardoso, and Will Quah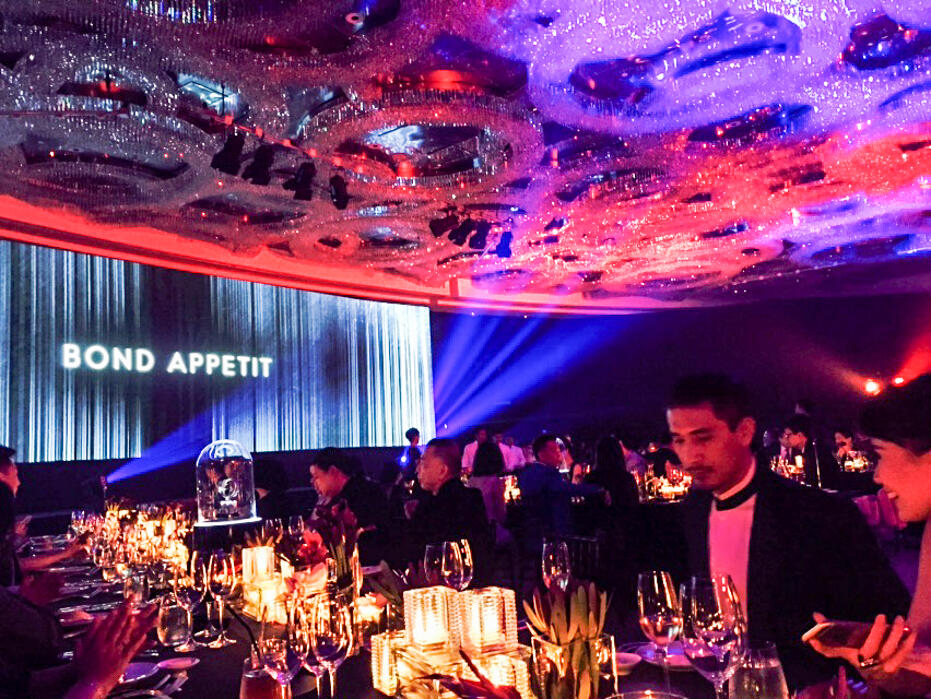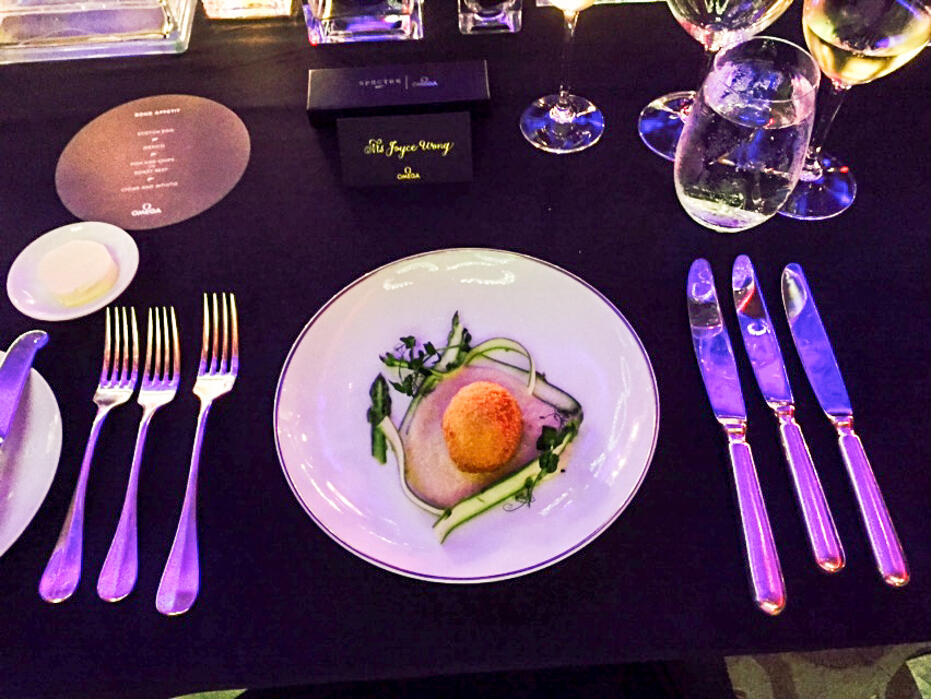 Free range Scotch egg with truffle soubise and green asparagus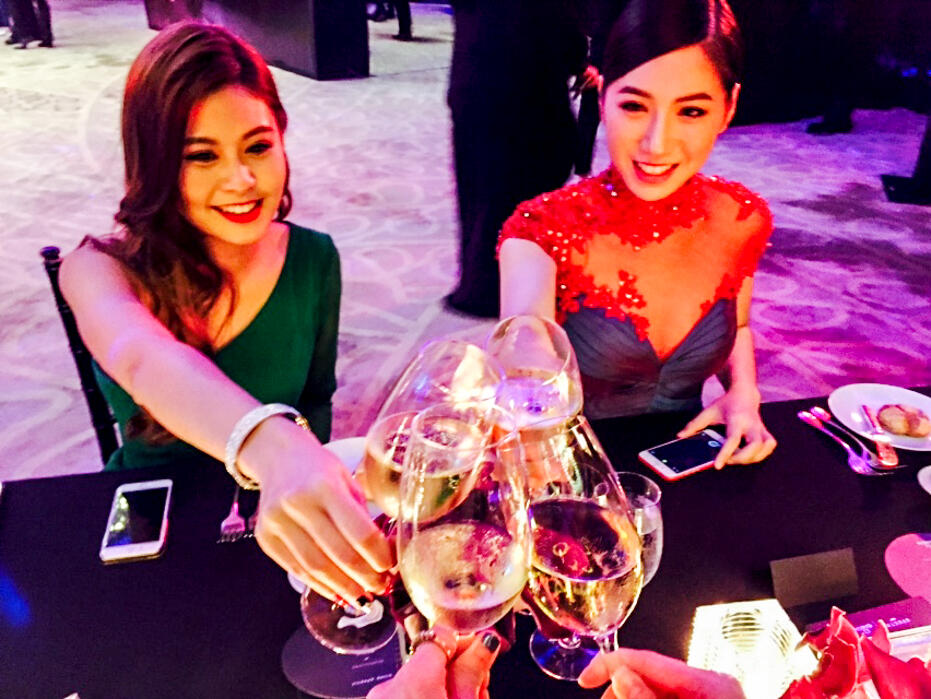 Denise and Pauline were really sweet BEAUTIFUL girls seated directly across Nana and i.
Found out they're actresses for NTV7 and Astro and i'm sure they're very popular but i just don't have time to watch TV so i'm terrible at knowing info like this…
I LOVED Pauline's dress, whom she said is from Carven Ong.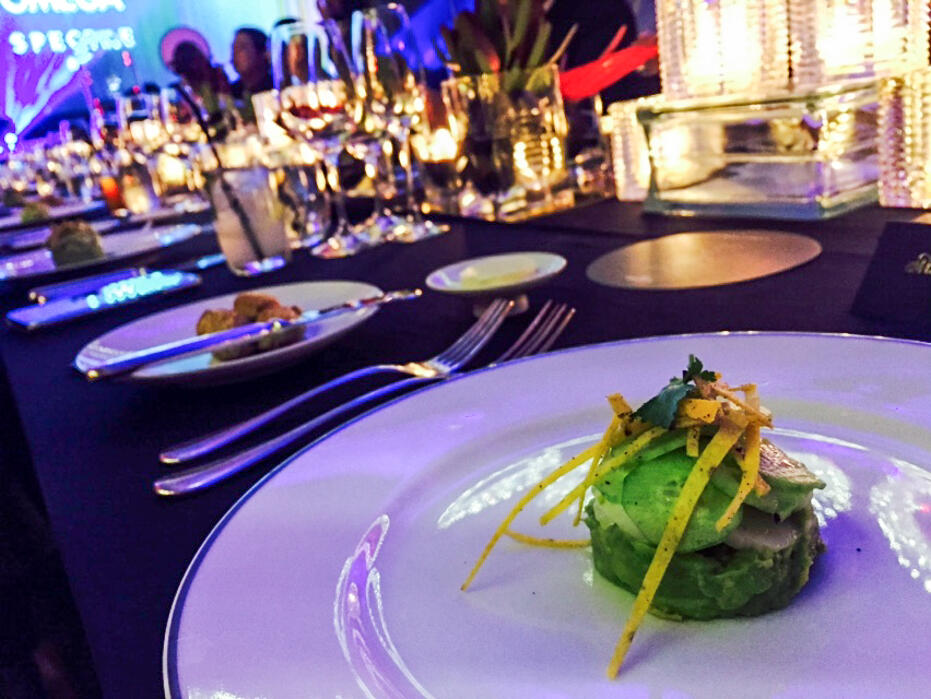 Spicy Hokkaido scallop aguachile with cucumber, avocado and corn tortilla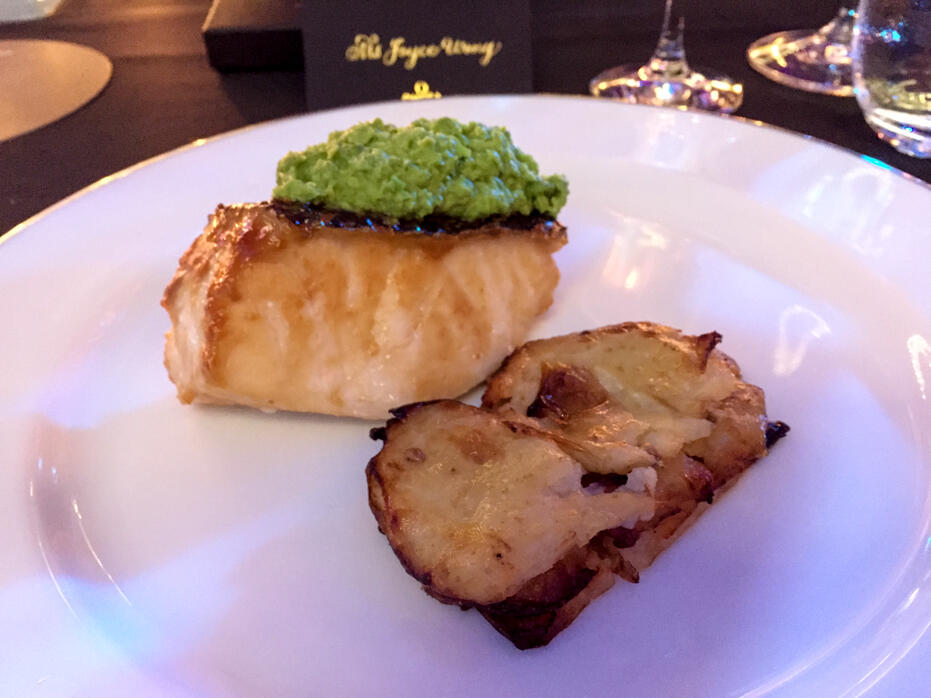 Miso roasted black Alaskan Cod, mushy peas and roasted crushed spuds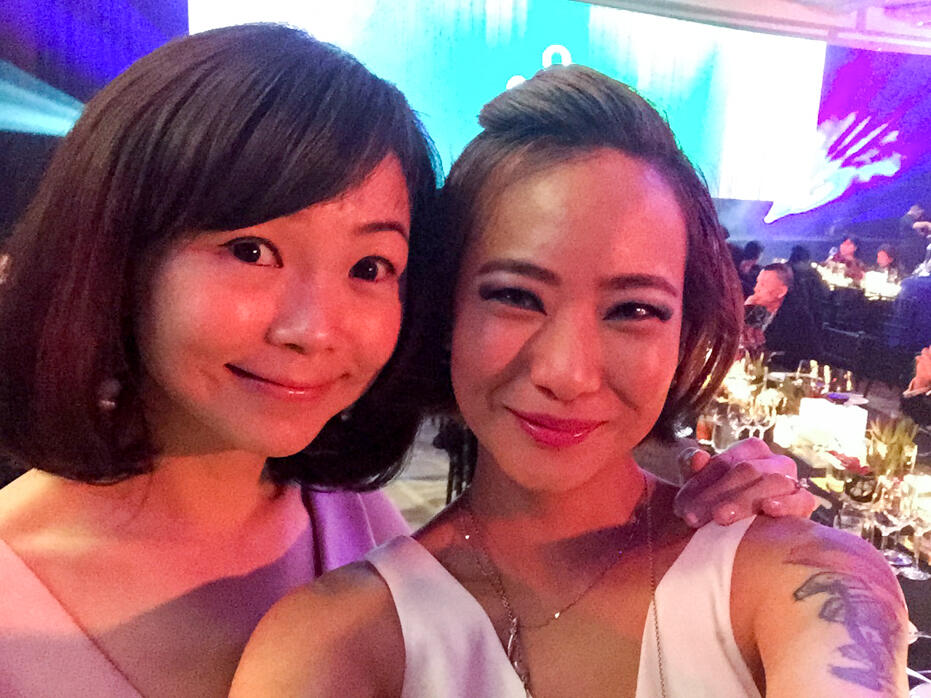 Catherine from Omega, whom i always think has porcelain skin like a little child.
Come on, does she not look 5 years old to you? What with her big innocent eyes (unlike my mischievous ones)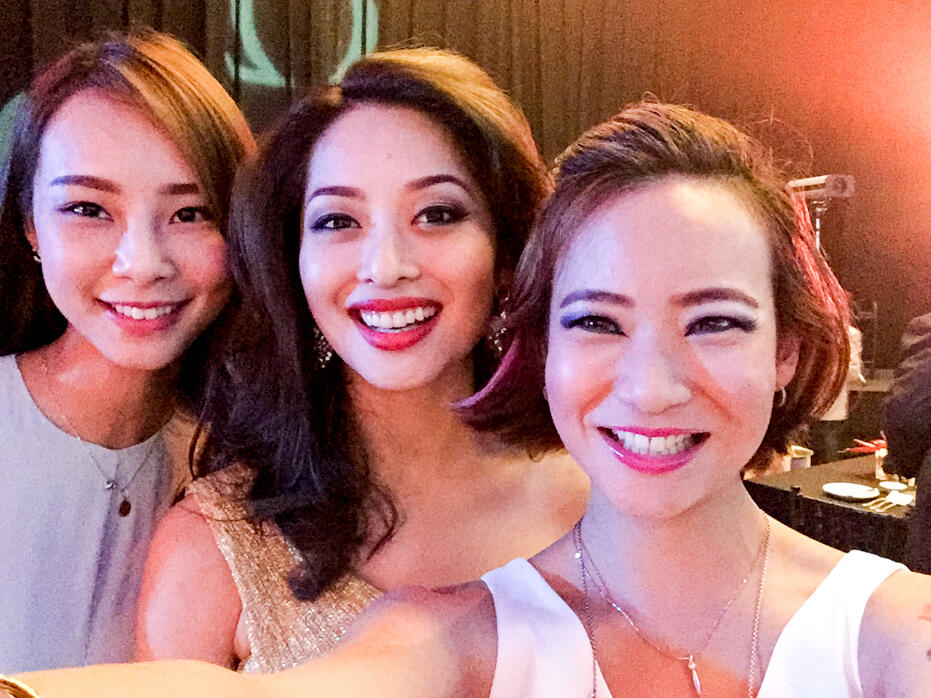 Nana, Sarah and i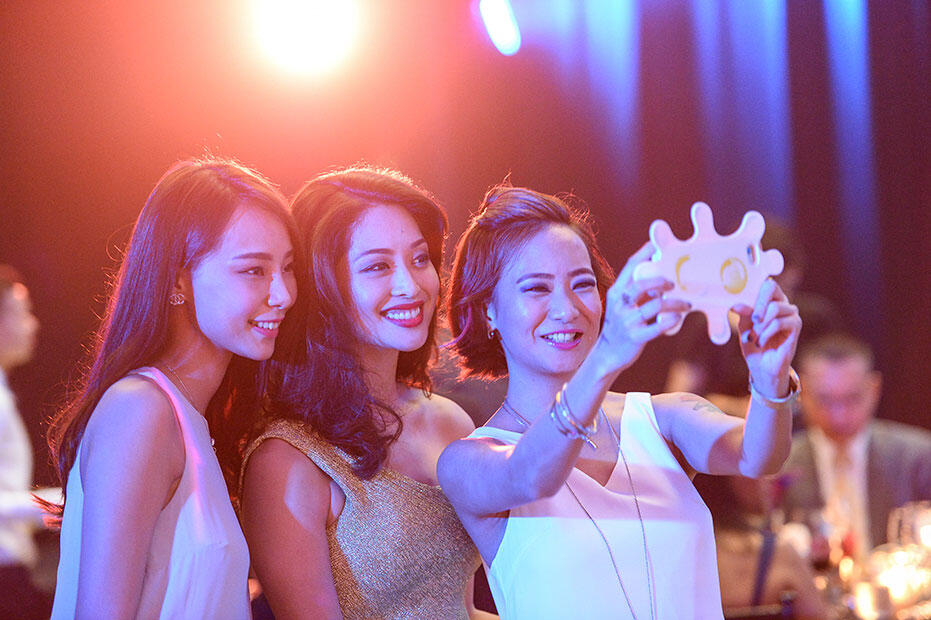 Omega's photog took a nice shot of us doing that wefie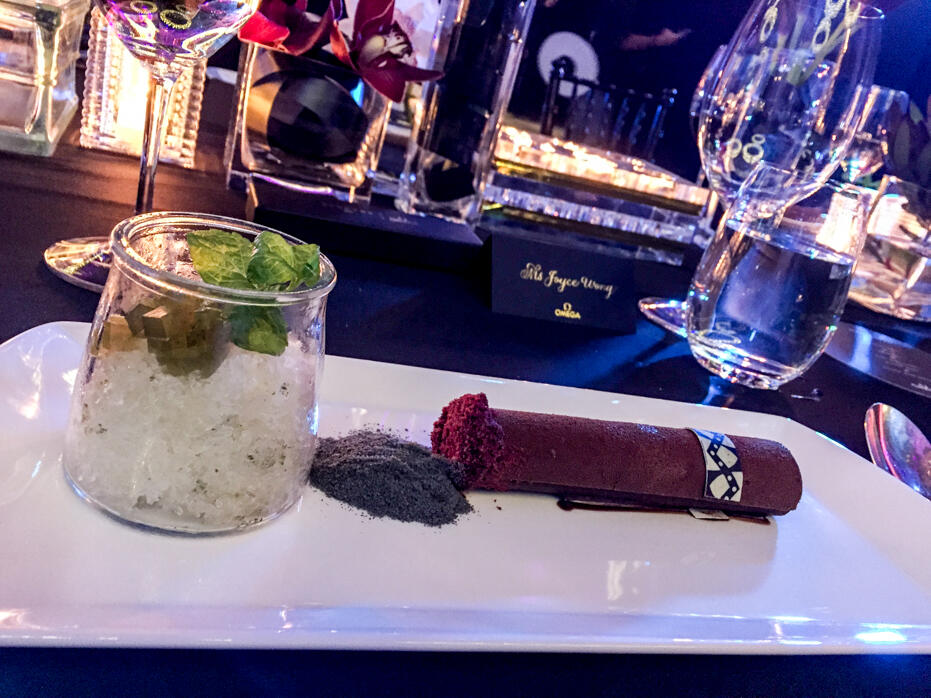 Cigar & Mojito – Chocolate, Lime, and Mint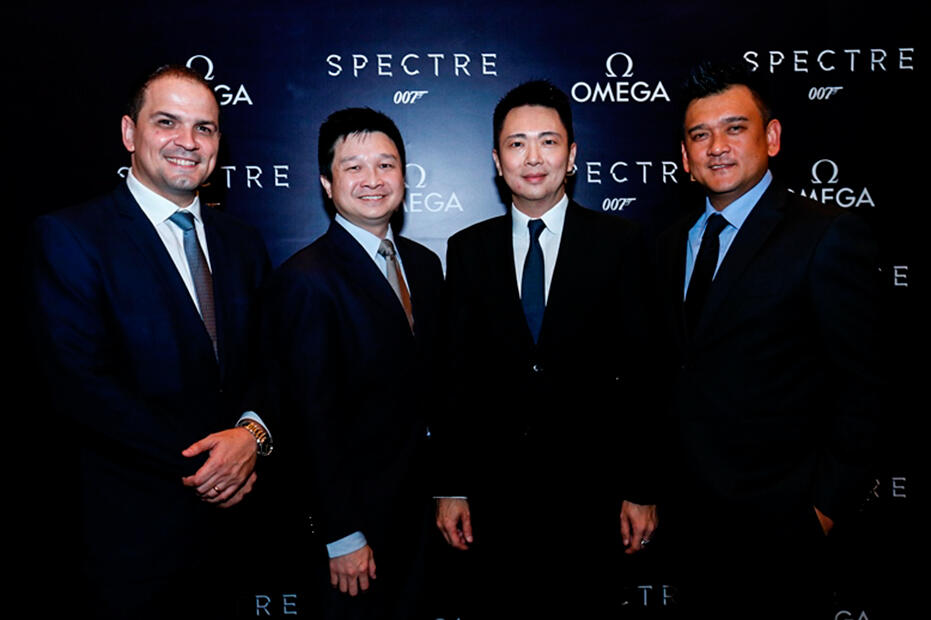 Jose de Cardoso, SK Teh, Lovell Ho, and Joseph A. Boudville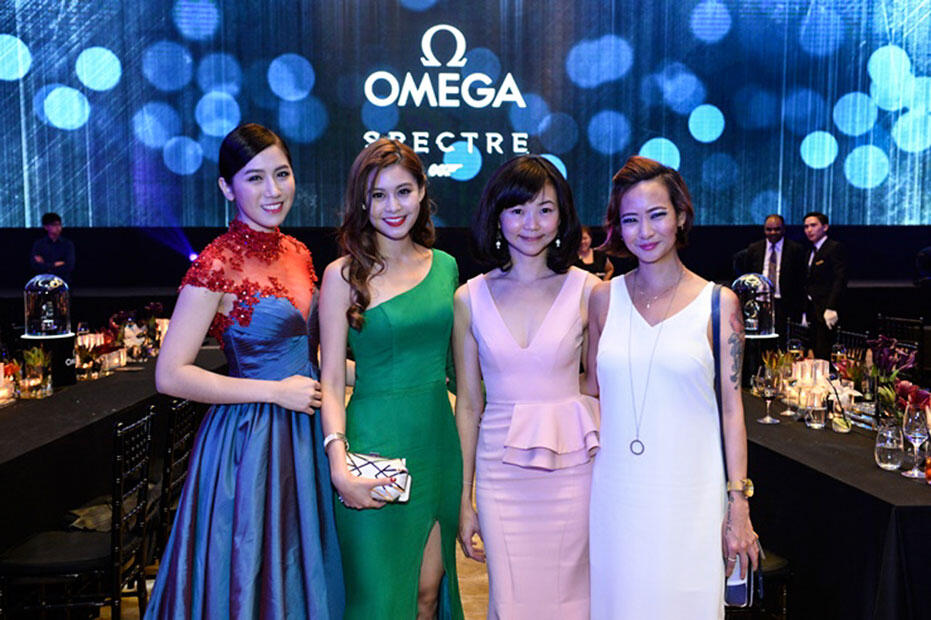 Pauline Tan, Denise Camillia, Catherine Lee, and i
Thank you for a brilliant night, Omega.
I'm ever-so-impressed at how your press release is branded so well.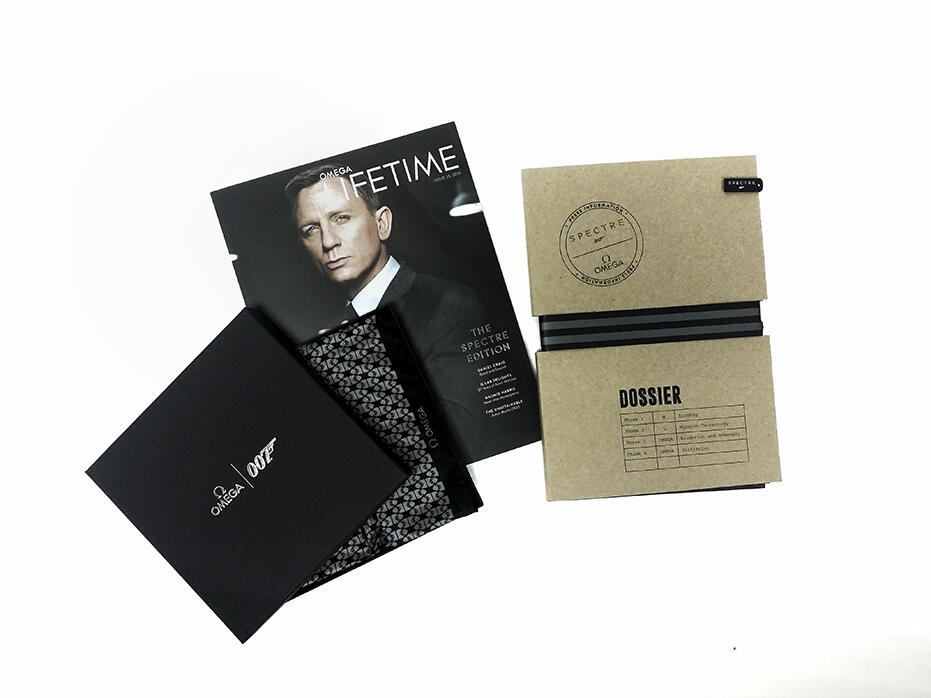 FB: www.facebook.com/omega
Website: www.omegawatches.com
IG: instagram.com/omega