My blog just literally cannot keep up with my life! Maybe cos i pressure myself to write something a bit more substantial (OR SO I THINK) every time i post something. Maybe i just need to accept that it's better i microblog rather hurriedly instead of never putting up all the things i want up!
Here's a quick one that's WEEKS late.
I was invited to be a panelist speaker at the Malaysia Major Events Symposium (MME) at Zouk KL on 30th November. The session i spoke on was focused on digital and content marketing trends.
"…that explore creativity, analytical thinking, and social metrics to gain maximum exposure in the major events industry. In this session, we hope event organizers find out new ways to exploit traffic, drive online visitors and convert them into participants and spectators to their events. At the same time, to ensure their digital marketing and advertising budgets realise full potential. As a digital marketing strategist and a whiz in content marketing, we hope by the end of this session, event organizers shall get the exposure on ways of creating savvy content, become a growth marketer, flexible and dynamic enough to adopt new techniques beyond current digital marketing plans."
After agreeing to it, i was sent a document noting the other two panelists i was speaking with- MD of Google, and Growth Hacker + Strategist at Mindvalley.
What?!
These are two huge companies that have hundreds of people working there…
Urmmmm……. Pressure much? ?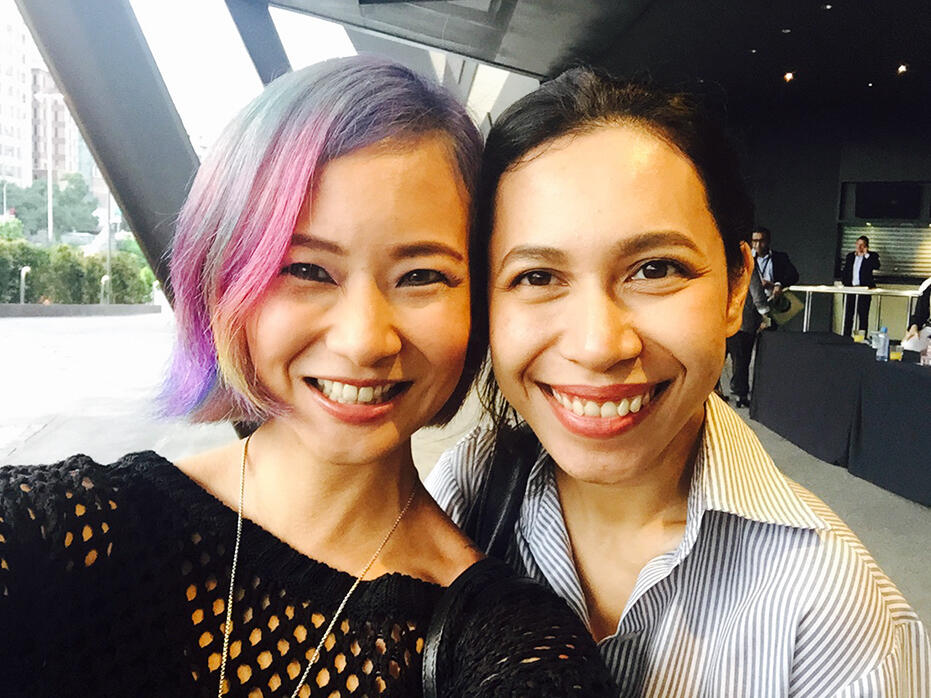 Brought my Life Manager/Little Dragon along. Baby, it's gonna be your 1-year anniversary with KBF soon!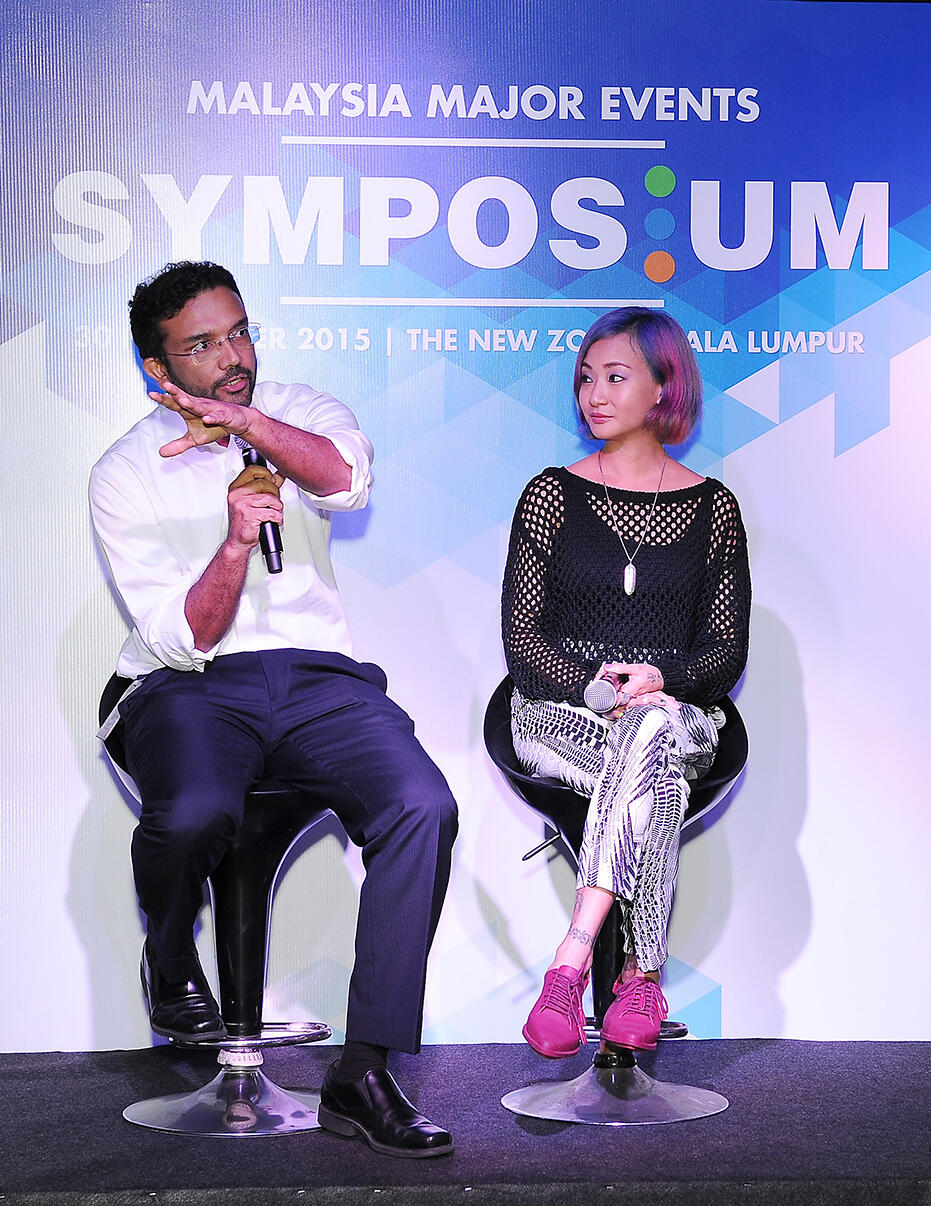 Me next to Sajith Sivanandan, Managing Director of Google (Malaysia, Vietnam, Philippines, and New Emerging Markets).
I swear i look less duh IRL. Instead, why don't you admire my shoes? They're so comfortable and i wear them all the friggin time (much to my other shoes' jealousy). From Melissa.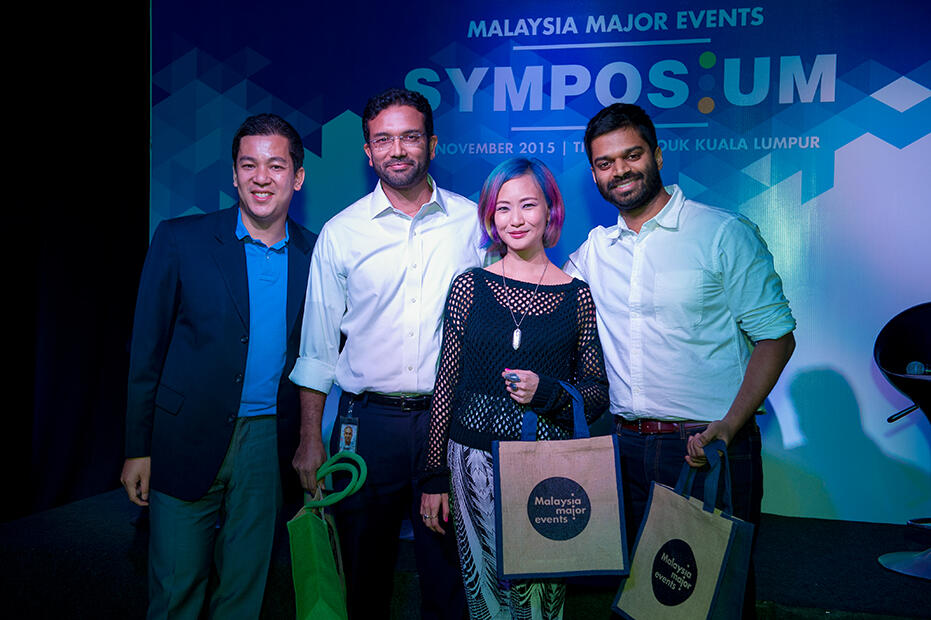 Ben Ibrahim (who facilitated the conversation), Sajith, me, and Gavin from Mindvalley.
I thought it might get a little too serious, but i ended up having so much fun just expressing our views and learnings in the industry from such contrasting perspectives.
We talked about how to successfully reach out to a higher statistic, and naturally the conversation touched on numbers, how to identify target influencers, how best to stream new visitors organically, how to start a database (i am so not doing that right now, i really should start), and so on and so forth- till we reached an end point about how everything is so surrounded by DIGITAL, that it was so important to keep things physical. Real.
I spoke about how we love sending out cards, or even value-added activities for clients that made a more physical connection. It might be because i'm an 80s baby, but i still think nothing can compare to something you can hold in your hand (and is not a gadget).
Then someone in the crowd asked, "Why do you do it?"
And i answered, "… Love!"
I believe an energy is transferred when you do something physically. It somehow transcends into the object you work on that is then passed on to the next person who receives/holds it. It's just about spreading happiness la okay, full stop. I got a bit philosophical there.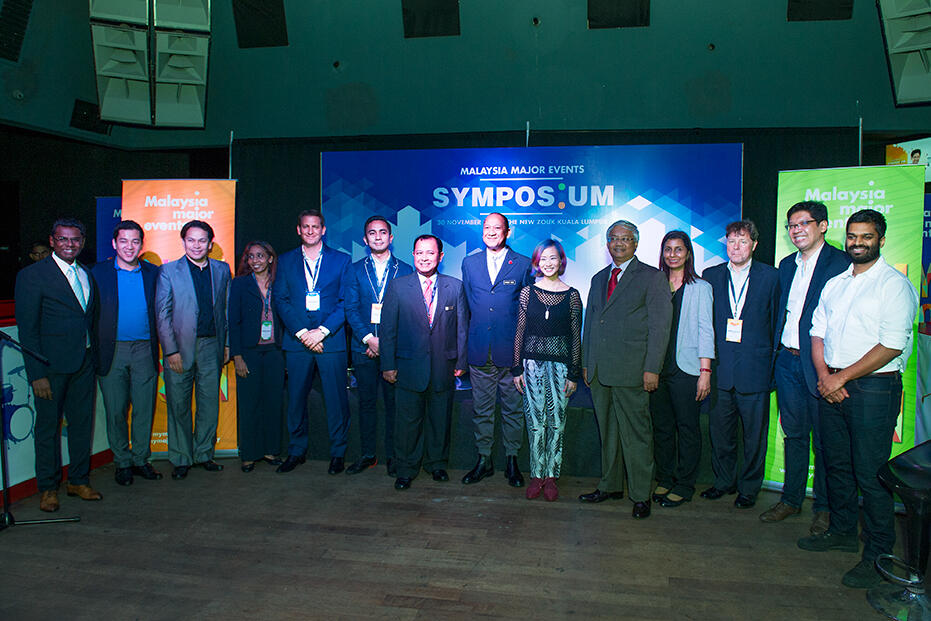 All the hosts and panelists for the day flanking the Minister of Tourism & Culture YB Dato' Seri Mohamed Nazri bin Abdul Aziz.
Don't i just look like a happy school flag? ?????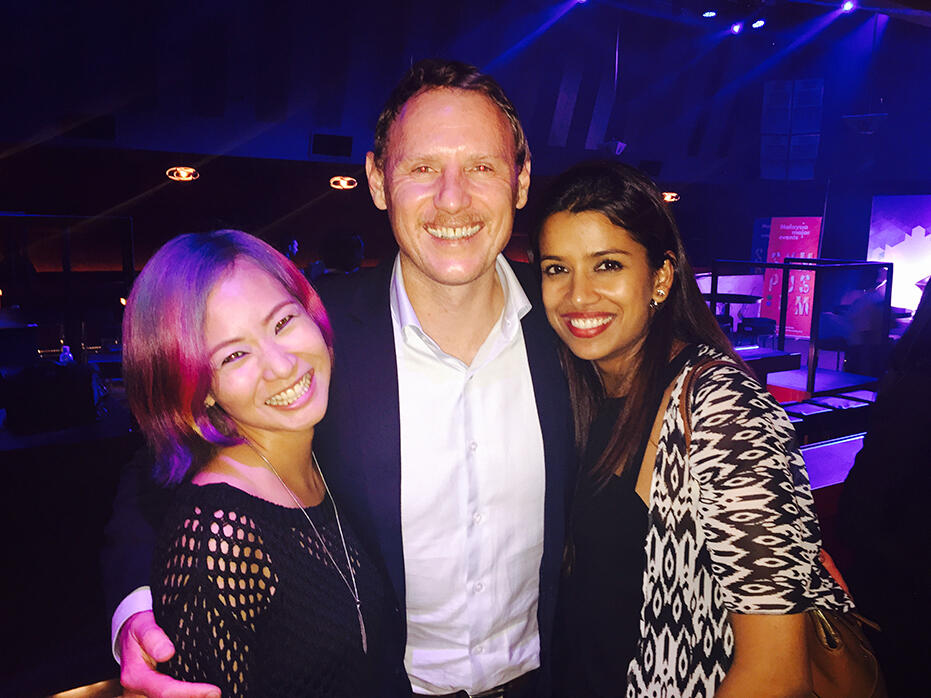 With PJ and Jay.
I hadn't seen Jay since she was pregnant, and she was hilarious when she described motherhood.
Won't write it here cos it seems inappropriate ?
After the symposium ended, there was a mingling session which i stayed for another hour while killing time before my flight to Tokyo (i'd packed the night prior and was dressed to take the red-eye in).
Then i was in Tokyo for 5 days for the Uniqlo SS16 press preview, which you'll read about next month!
+ + + + + +
Random plug, cos i love the care bear.
Check out the story of The Next Miss Universe Malaysia 2016 (TNMUM'16). Follow the top 14 finalists on their journey in competition and preparation to be The Next Miss Universe Malaysia.
Catch it every Monday, Wednesday & Friday at 12pm on the MissUniverseMsiaOrg YouTube channel.
#TNMUM16
#missuniversemalaysia
+ + + + + + +
I really should sleep. It's 3:30am and i'm to meet the team at 9:30am in IKEA to buy office supplies and furniture. Die.