* Written by Michelle *
While the rest of the #KinkyBlueFairyTeam were at the Rimowa store opening in Gardens Mall, I solo-ed it towards KLCC where NARS Cosmetics celebrated the opening of yet another store in the Klang Valley and debuting the Steven Klein collection too!
The centre court of KLCC where the event was held, was abuzz with a huge crowd!
As I elbowed my way through the masses, I saw why. NARS had gathered all 20 talented members of the Kuala Lumpur Orchestra & Strings Ensemble to play for us that night. They sound soooo fabulous!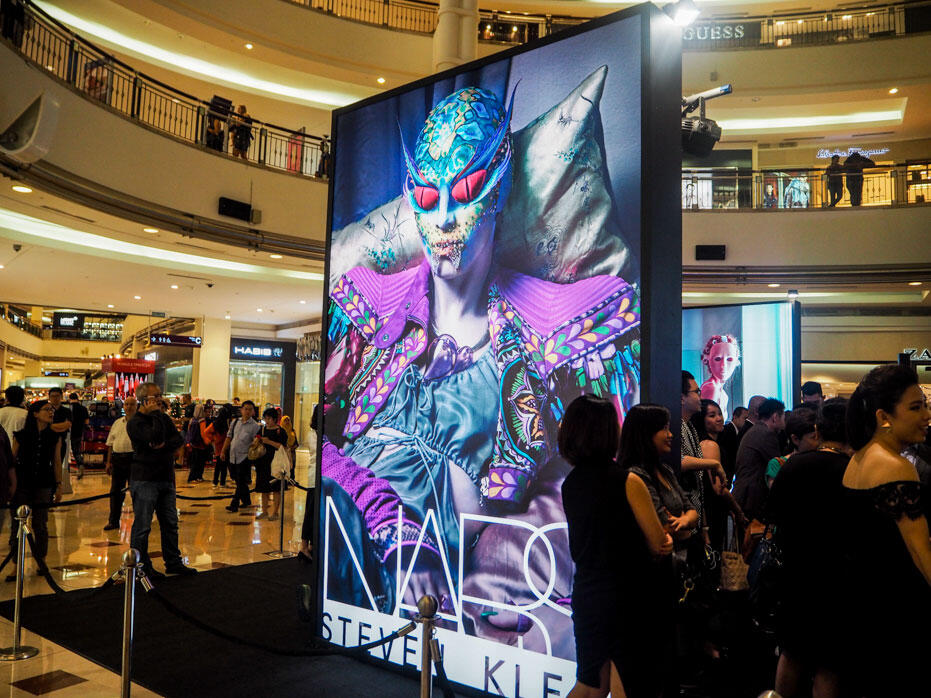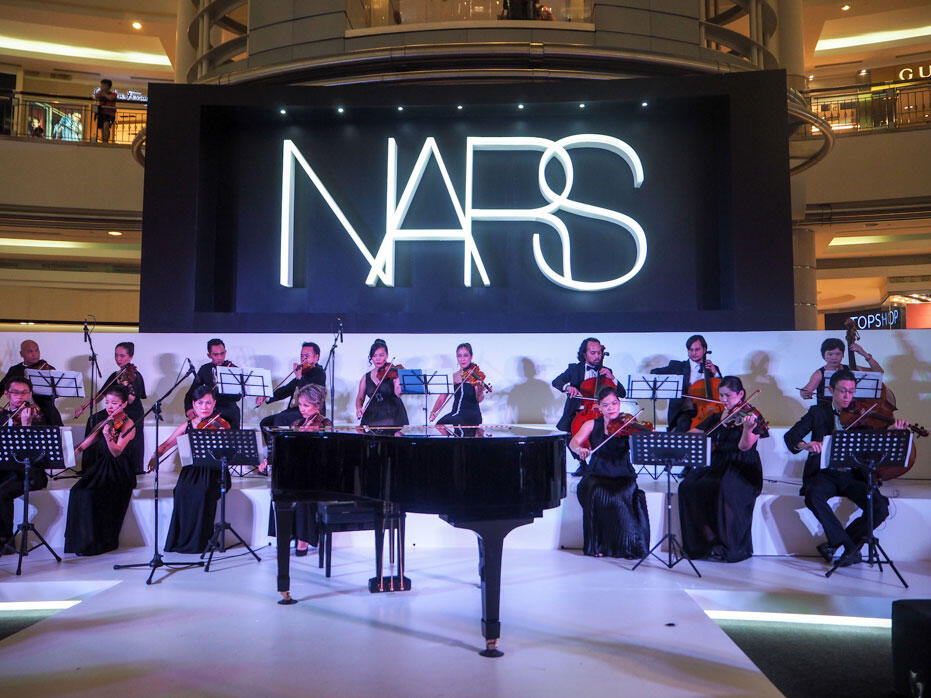 It was crowded even in the sectioned-off area for guests and media, and I saw a lot of familiar faces (and some famous ones too). The models who were onstage were showing off their dark and sleek looks, very much inspired by the celebrated photographer, Steven Klein. Although he wasn't in our presence that night, his creative spirit surrounded us with blown up images of his Fantascene shots. These images were hand-selected by François Nars, together with Steven, from his archive of works done previously for well-known publications such as W magazine, Vogue and so on.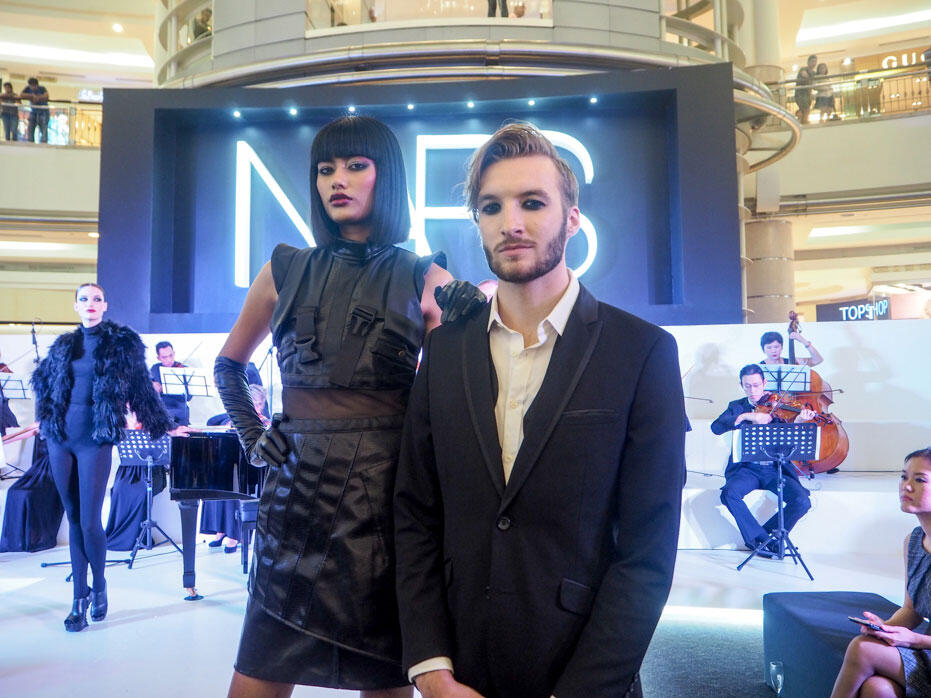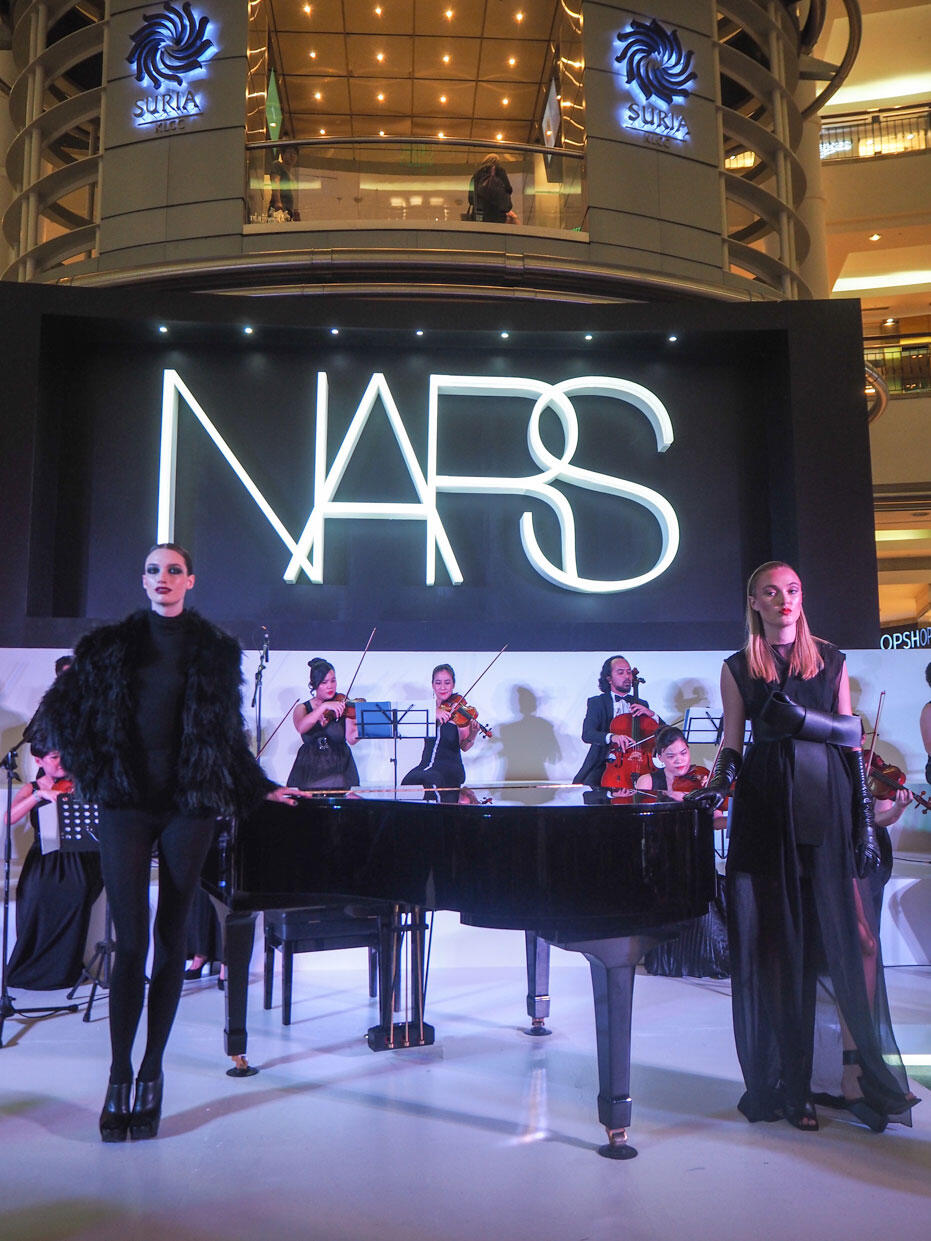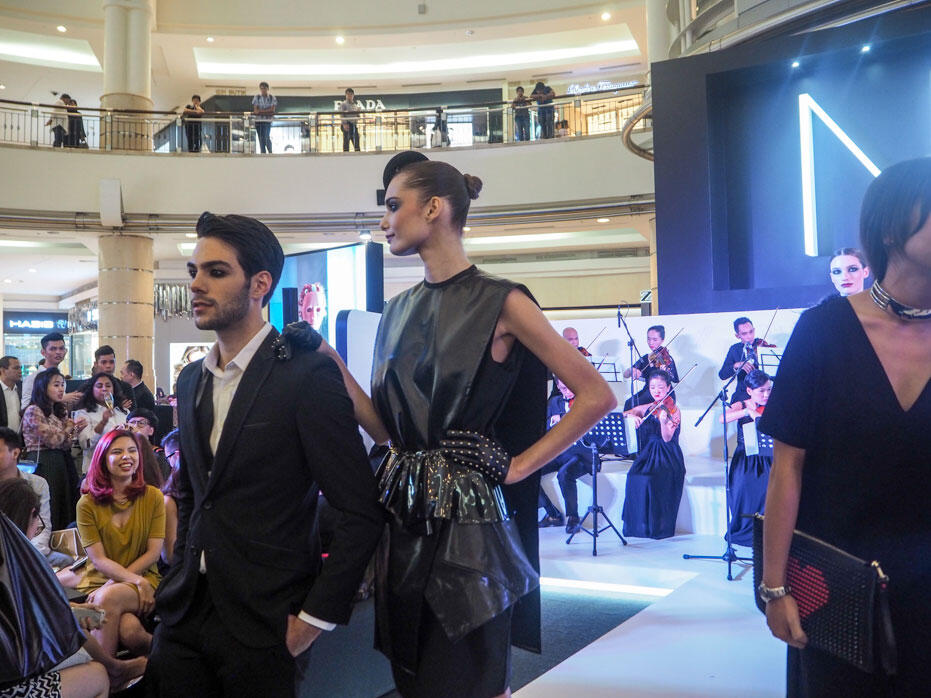 A few paces from the centre court stood their brand new store. I went to check it out (it was also packed with beauty junkies) and immediately got sidetracked by their gorgeous lip colours. SO MUCH LOVE FOR THEIR DARK LIP COLOURS! The NARS beauty consultant introduced this Audacious lipstick colour in Bette, a dark purple maroon colour, and I was sold! *thank you NARS for the RM150 voucher, hehe* I also spotted the shimmery versions of the Larger Than Life Eyeliner, and immediately took the copper coloured one. Amber Chia was right across me, checking out eye shadow palettes when she saw what I picked out.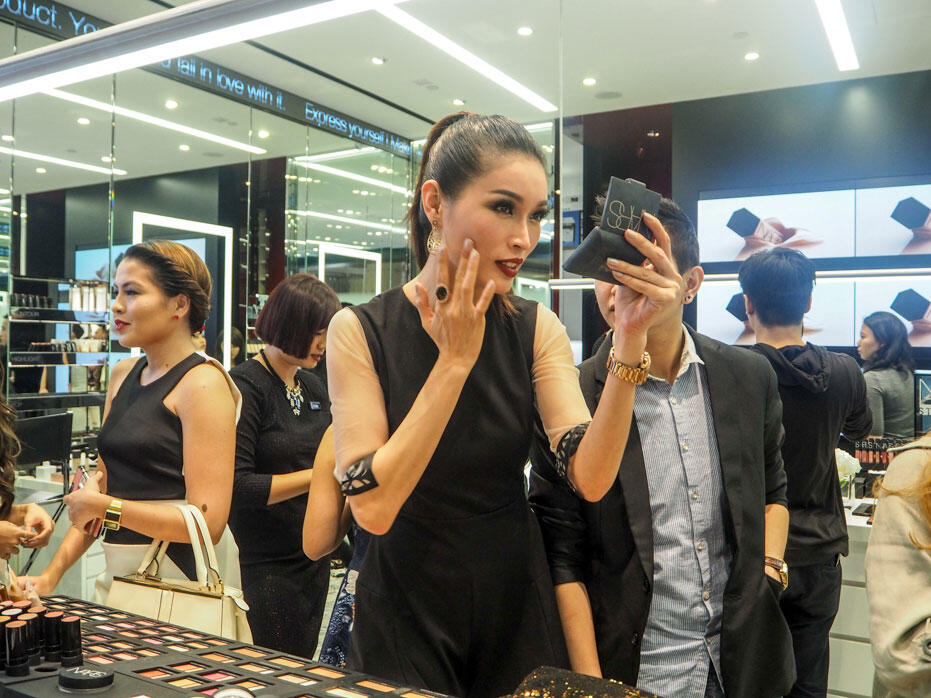 Amber: Eh, good choice! Dark colours are very 'in' now!
Me: You should get one to match that dark shadow colour.
Amber: Yeah, I should right?
*and she proceeds to get two dark versions of lipstick*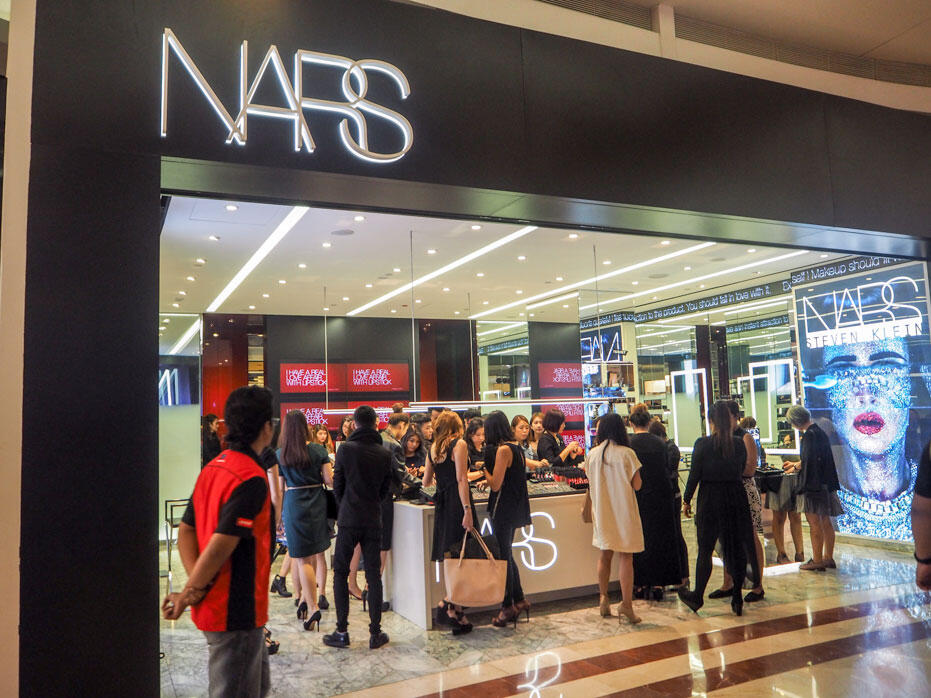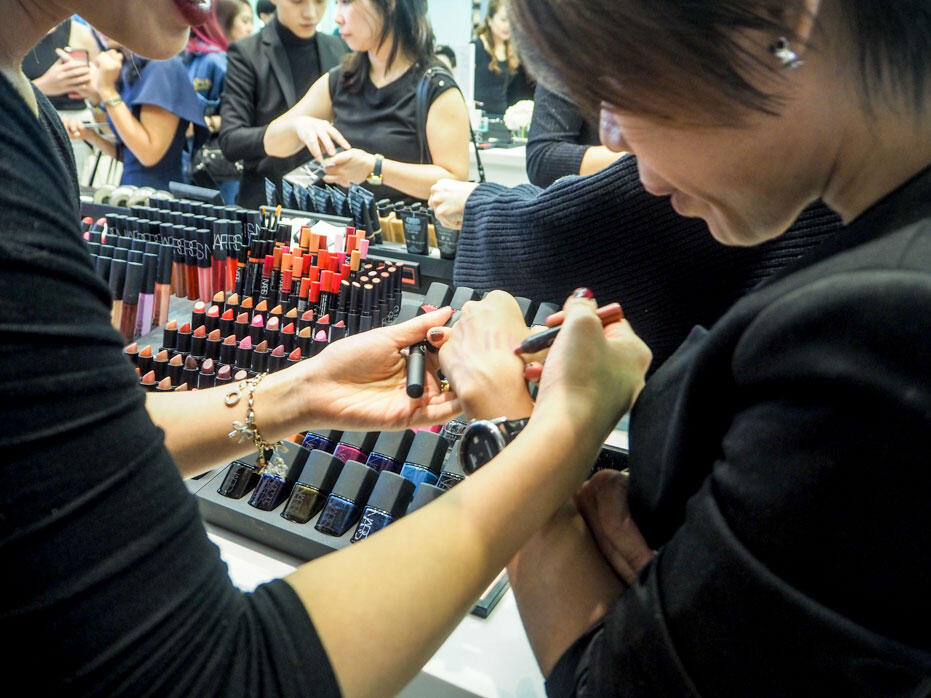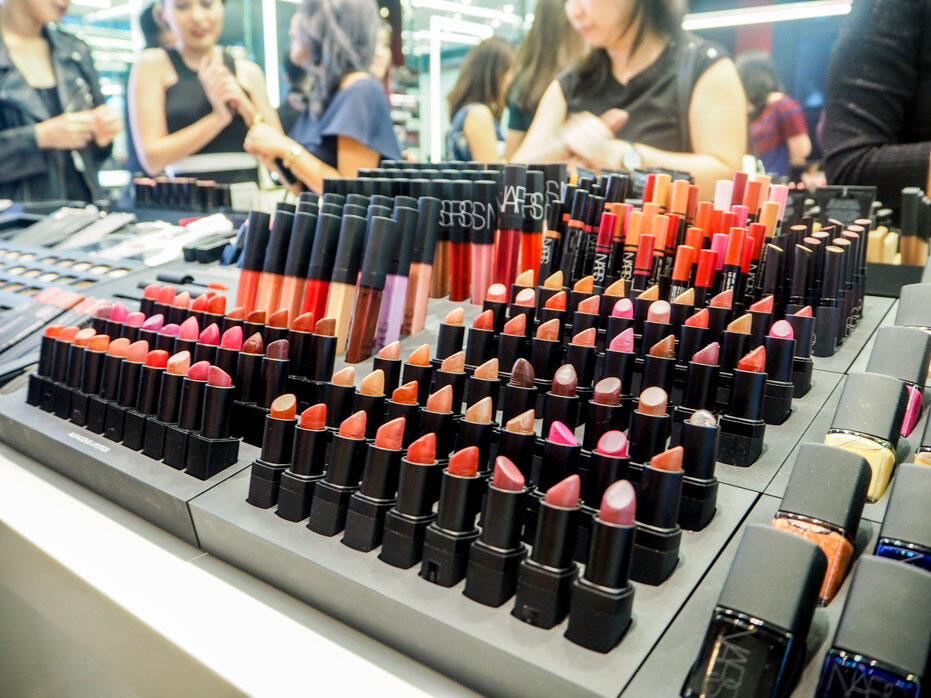 The Steven Klein Fantascene collection comes in limited edition colours, ranging from lip colours to nail varnishes and various palettes. The pigments are bright and bold, and come in gorgeous packaging too that features different images from the Fantascene series. NARS makeup artists gave guests a Steve Klein makeover using the limited edition colours to create various looks that were dark and chic. The good thing about this is that they are able to teach you how to properly use the palettes to complement your desired look and suit your personality.
I was checking out the product names as well, and they all sounded very dark & mysterious: Tearjerker, Magnificent Obsession, An Abnormal Female, Despair, Dead Of Summer, No Shame, Black Fire – just to name a few. Some of the beauty-obsessed were already snapping up the limited edition pieces and stowing their purchases safely into their oversized bags.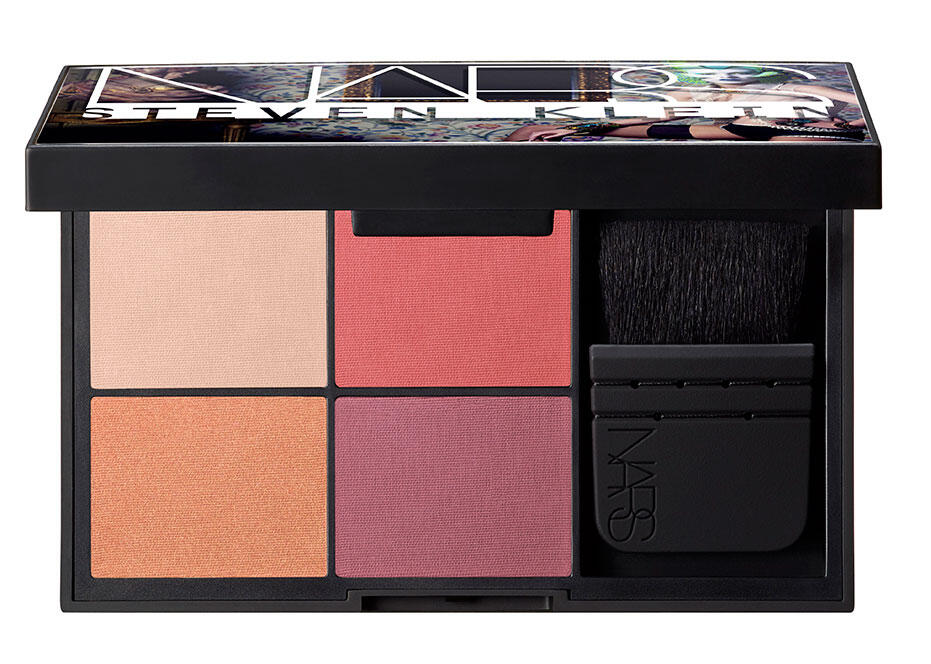 NARS Steven Klein Despair Cheek Palette (RM 265)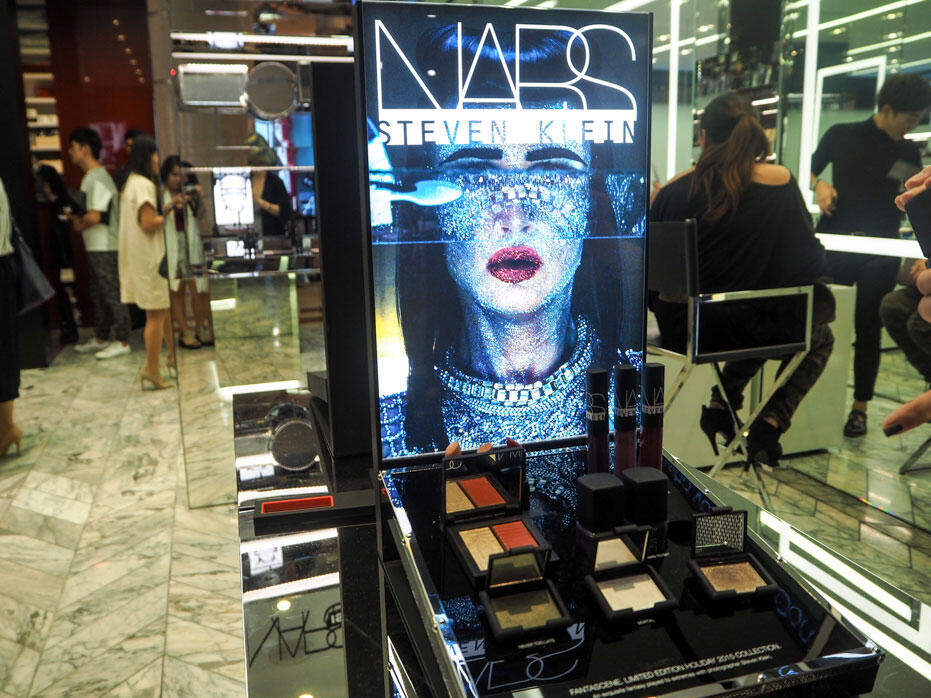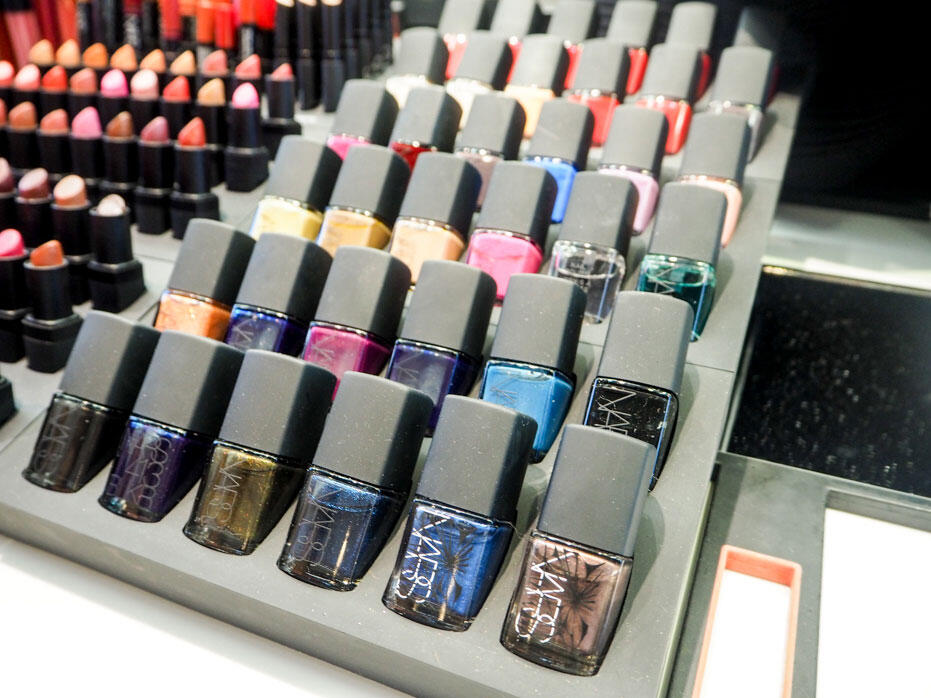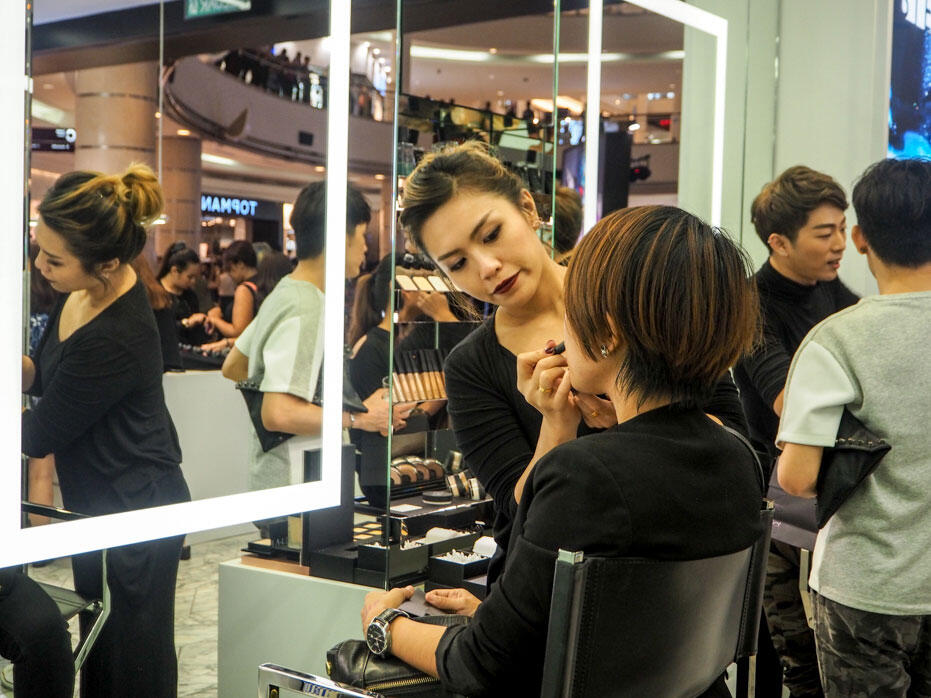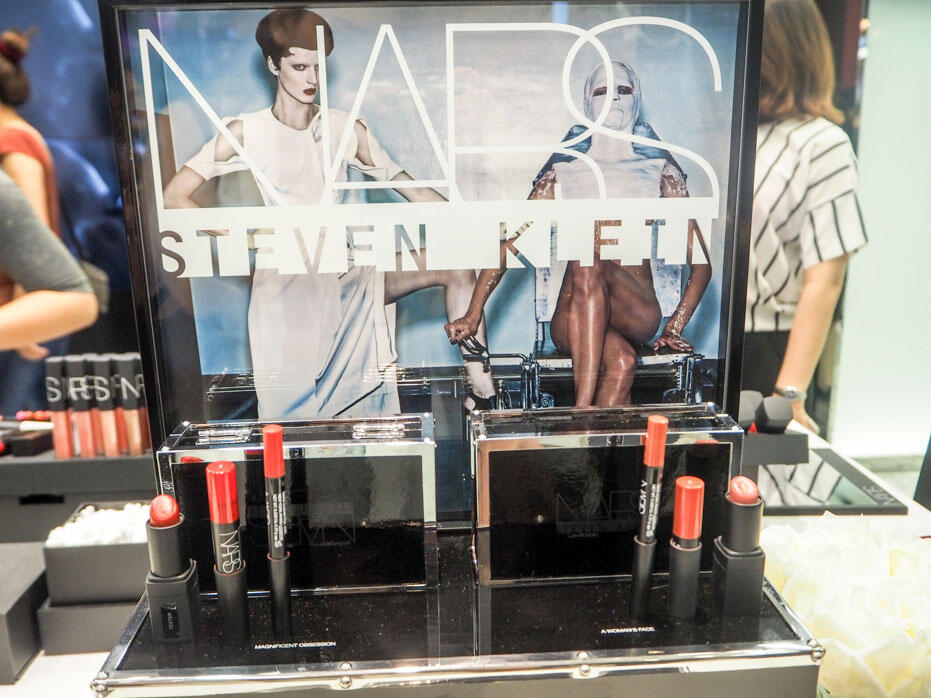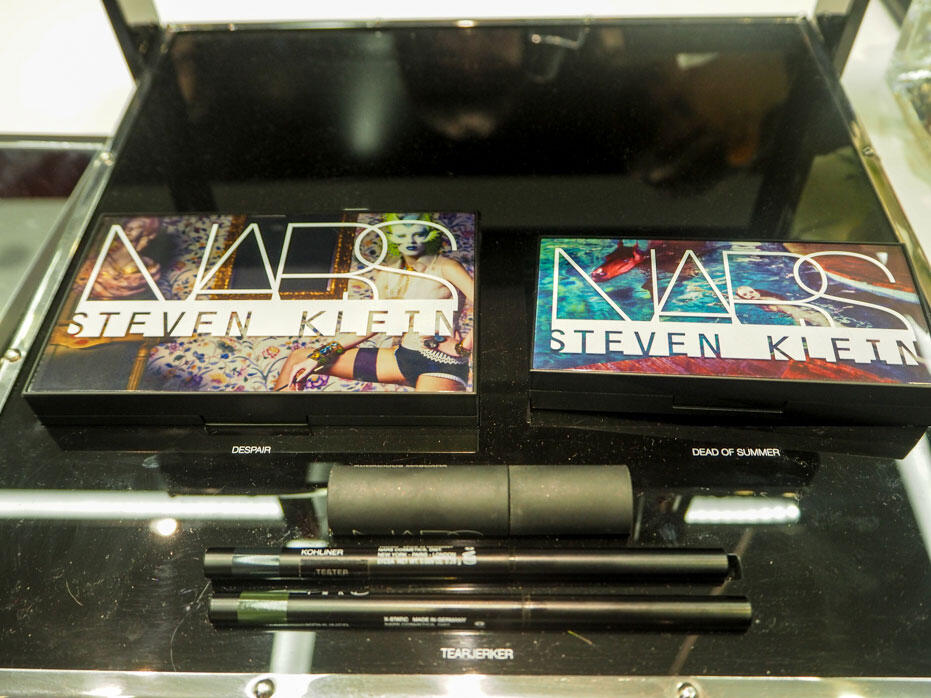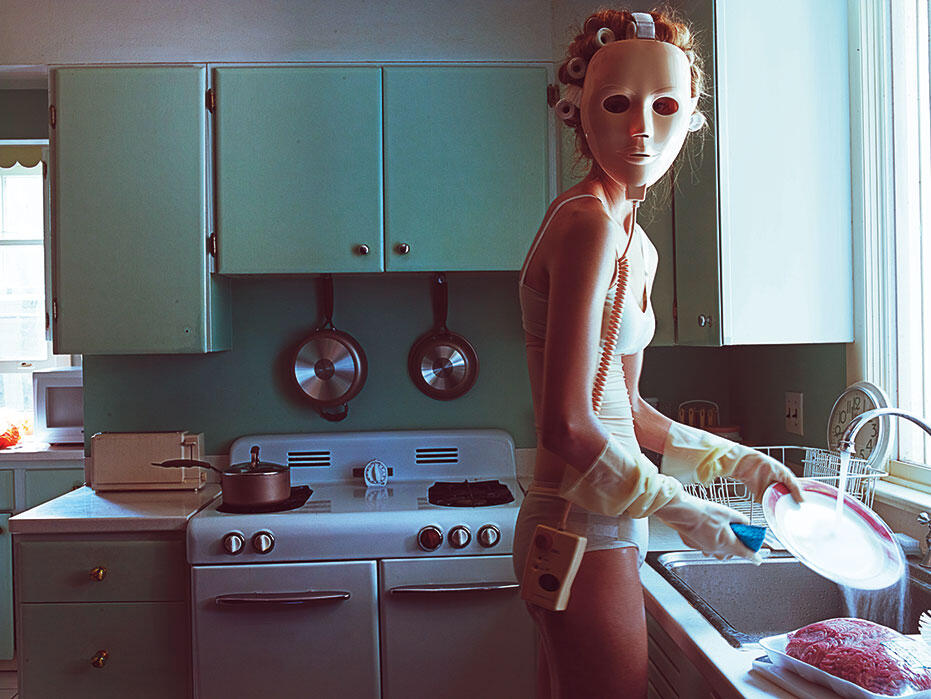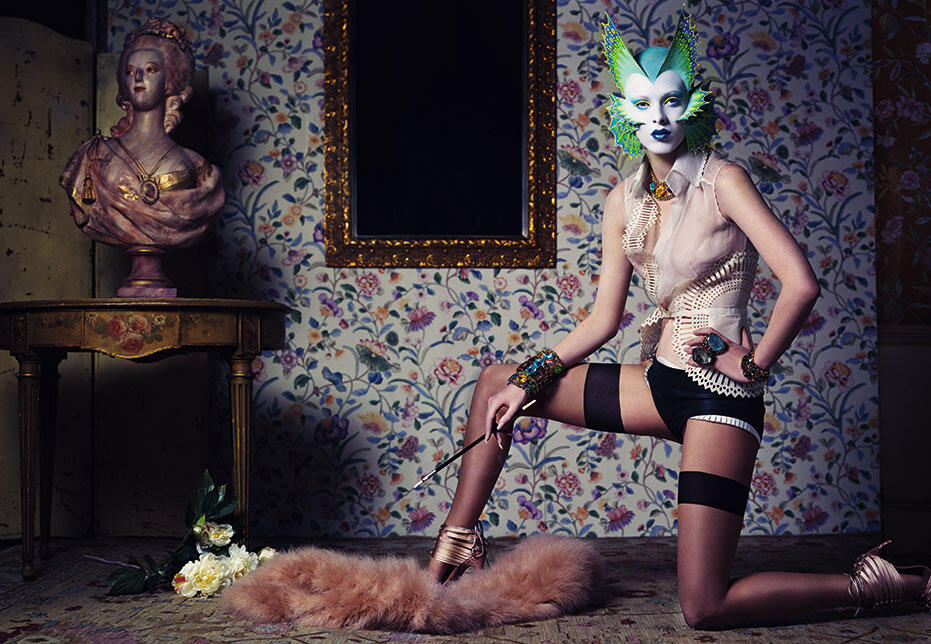 Back at the event site, Henry Golding who was our emcee of the night, took to the stage to introduce the amazing Kuala Lumpur Orchestra & String Ensemble, who've travelled the world over to play their music in grand halls. Such an honour to have them perform for us that night! They played us a final symphony, accompanied by a pianist and conductor this time, before filing out of their seats.
The people behind NARS Cosmetics Malaysia were then invited onstage to give a toast – yes, champagne was served that night to all – for the continued success of NARS Cosmetics Malaysia.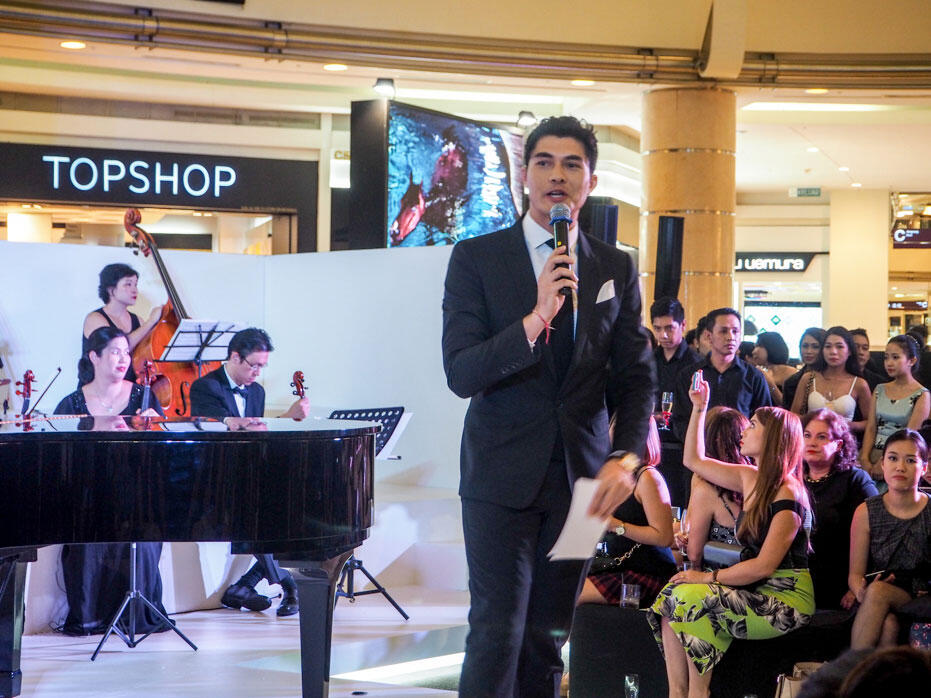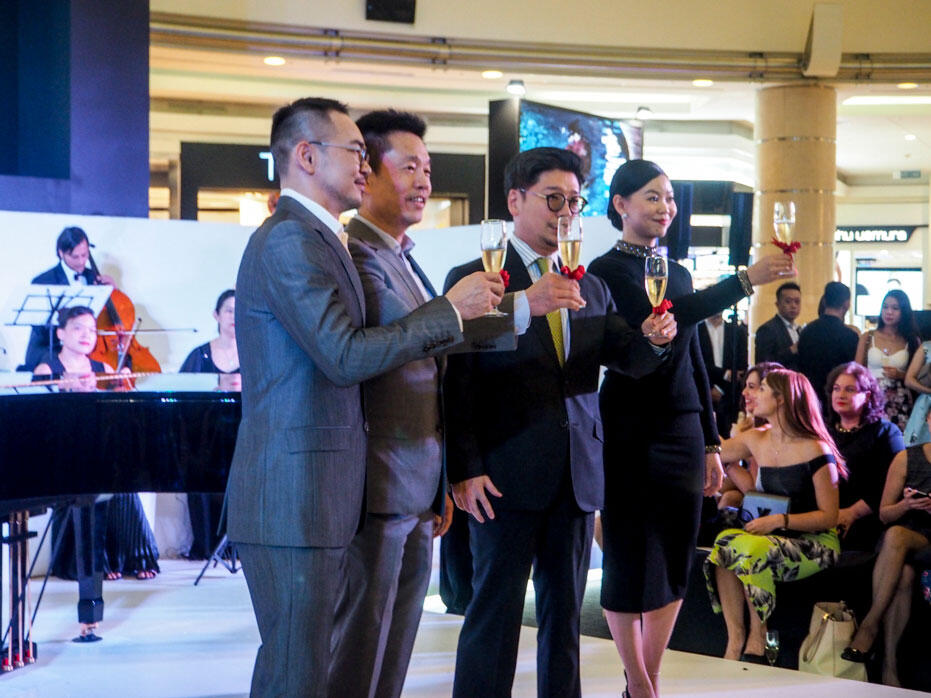 From left: Desmond Teh, Senior General Manager of Prestige Division, Shiseido Malaysia; Francis Tan, Chief Operating Officer of Suria KLCC; Nicholas Tan, Chairman of Shiseido Malaysia; and Tan Ai Lee, Deputy General Manager of NARS Malaysia.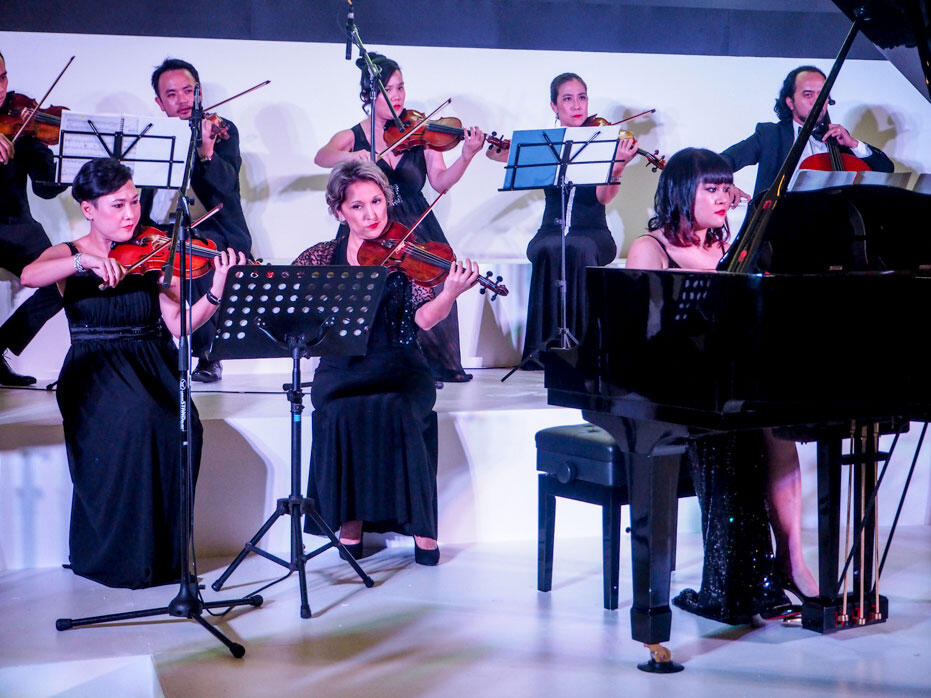 After a few rounds of champagne and canapés, DJ Gregoire Pagnoux picked up where the Orchestra & Strings Ensemble left off, and dropped some heavier beats for guests to dance to. Little by little, the crowd started to thin out and converge once again at the very busy NARS store for another round of shopping and last minute impulse purchases. I followed a friend and persuaded her to buy a couple of things that even her complimentary voucher could not cover – but she was very satisfied. Well, we all were!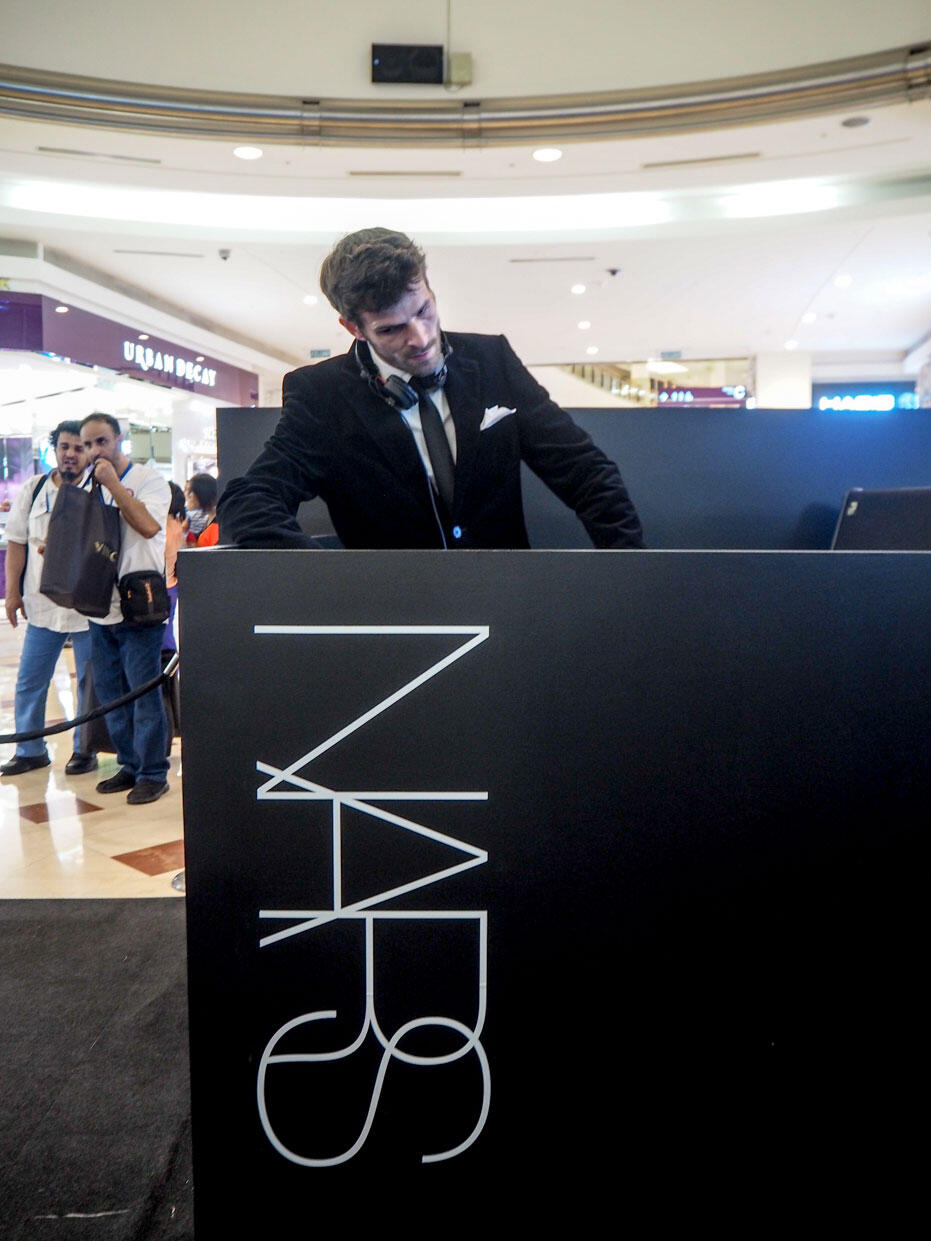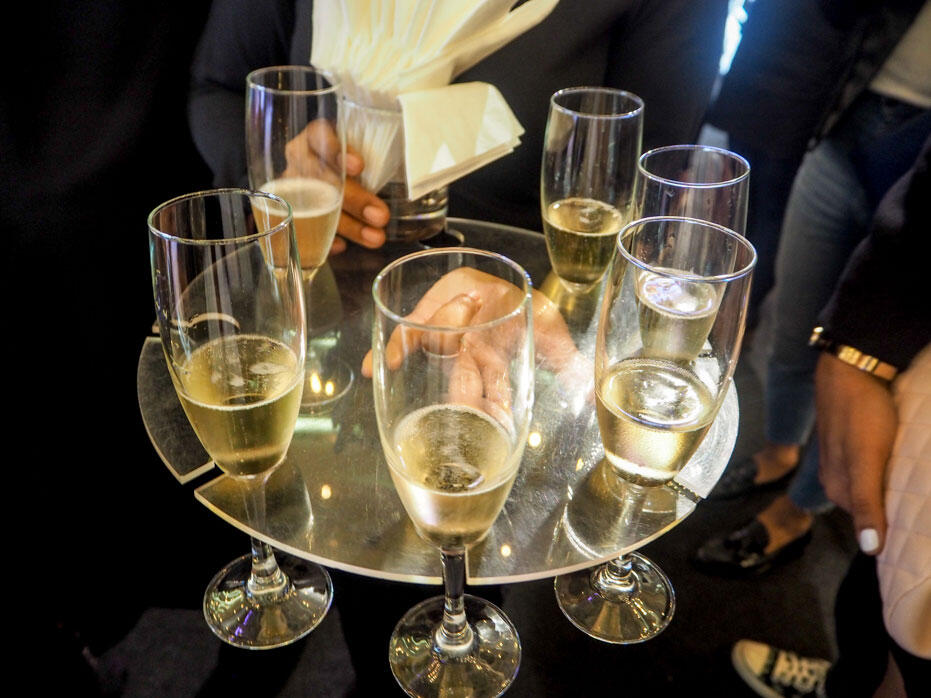 + + + + + + + + + + +
For more information on NARS Cosmetics:
NARS @ KLCC,
C26, Concourse Level
Suria KLCC,
Kuala Lumpur
Website: www.narscosmetics.com
Facebook: facebook.com/narscosmetics
Instagram: @narsissist