A day before leaving for Singapore for It's The Ship, i squeezed time to book a hotel room for one night for when i got back into Singapore on Monday, cos i was to have a meeting on Tuesday. (Note: scheduling a meeting post-festival is incredibly painful and not something i'd do again.)
After reading about Baby's experience with HotelQuickly, i tried the app myself for the first time.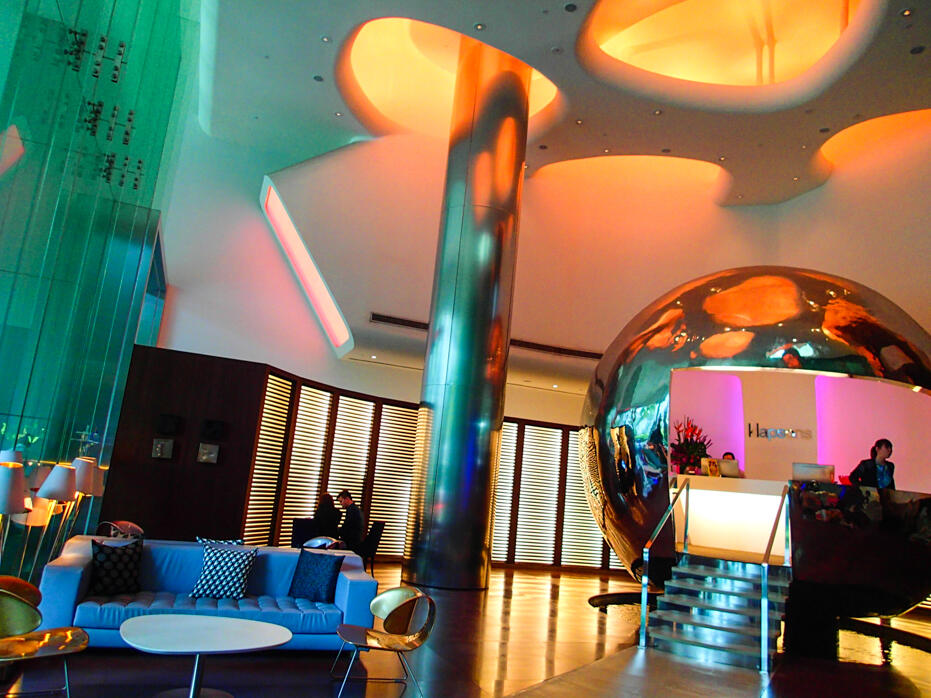 I ended up choosing klapsons the boutique hotel, whose reception surprised me by being a giant ball on still water with ambient lights on high ceilings above it ? ? I loved all the funky furniture in there!
HotelQuickly app is offering discounts off hotels in Malaysia till 30th Nov >
1-night stay at RM30 off, min spend RM160 (redeem code DEALMY1)
2-night stay at RM100 off, min spend RM320 (redeem code DEALMY2)
Link: http://get.hotelquickly.com/deal/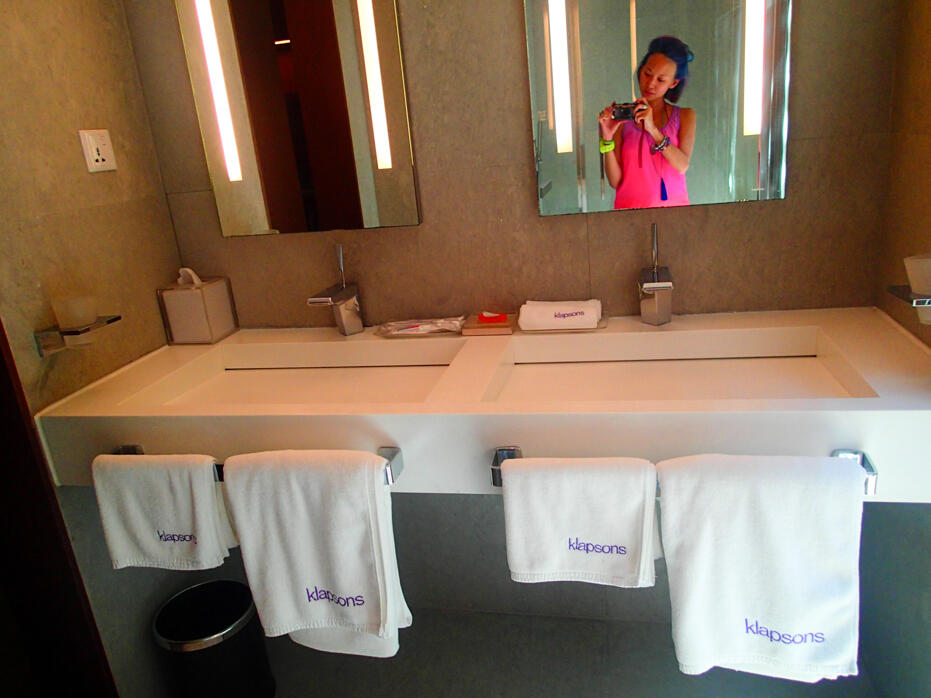 His and hers sinks. Across the corridor from the bathroom was a separate W.C.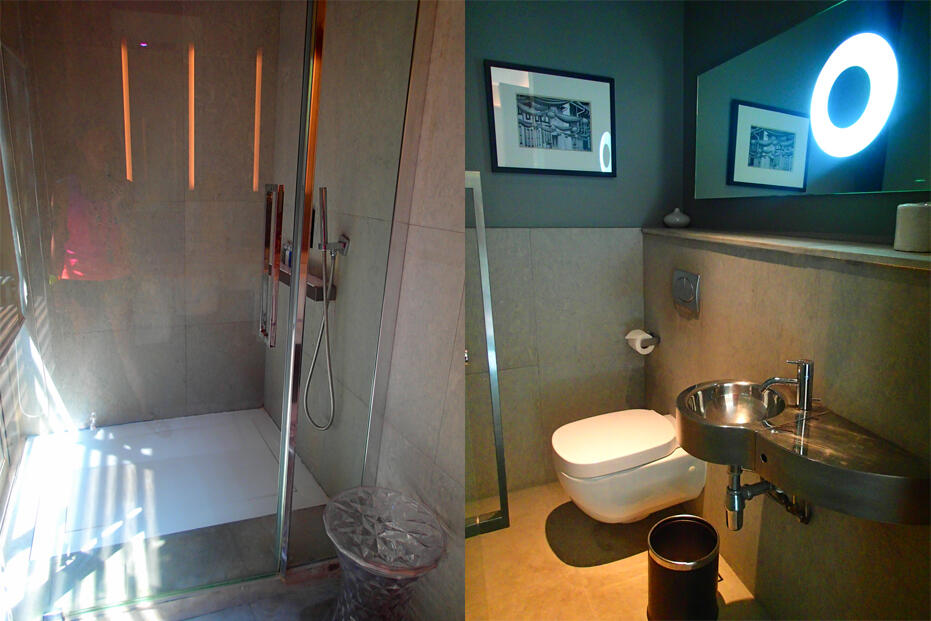 On left is the shower which came with ambient lights you could change. I put it on pink/purple at all times.
There was a wide spacious patio that ran along the whole stretch of the living room and bathroom.