The team put these pictures on a draft blogpost for me ages ago and i didn't even have time to blog about it… till now!
At 2am on a Wednesday. Great, Joyce.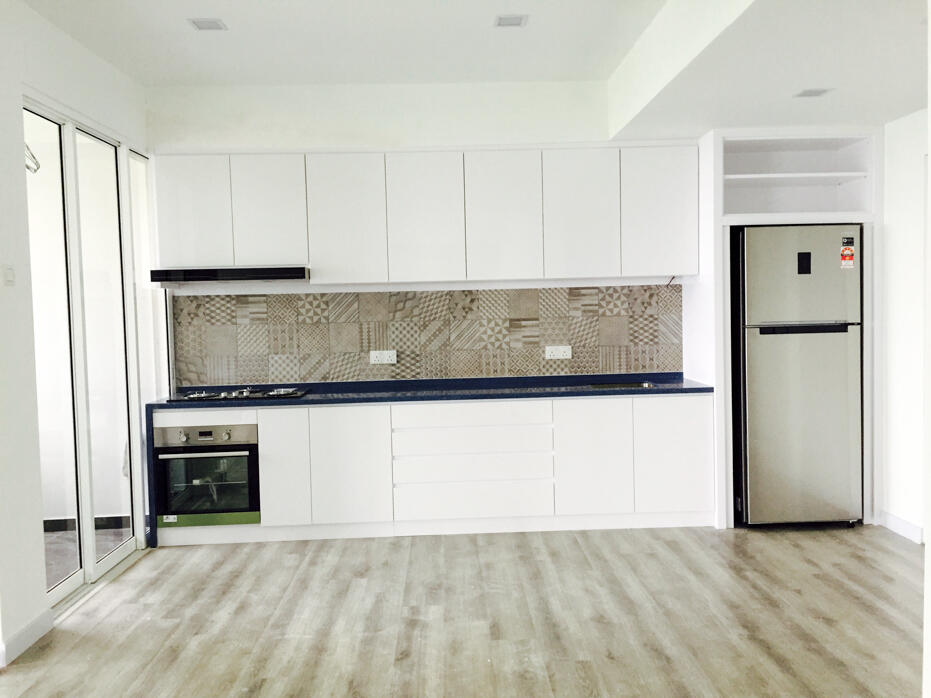 These pix i'm posting are all unfinished pix from weeks ago… :p
Above is the kitchen when the bar wasn't built yet.
The kitchen my favourite room in the whole apartment.
Okay wait i can't decide, i really love spending time at my dining table and bathroom too. And my bed.
I know what it is, admiration.
I have the most admiration for the kitchen because it makes my heart either squeal gleefully or sigh happily when i walk into it. I get to take in the sight of it in its entirety and the sensation sure makes my heart glad! Danny of Supereka designed it while i chose the appliances, colours, and tiles. There's a particular ledge jutting out of the L-shaped bar, which i've discovered is my favourite spot to sit on and observe the room like a child.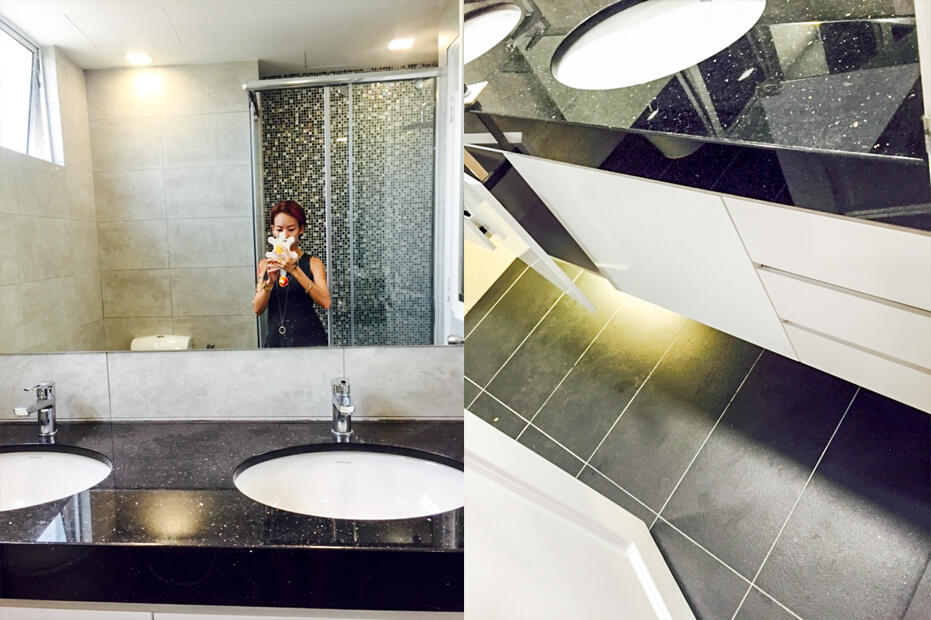 My master bathroom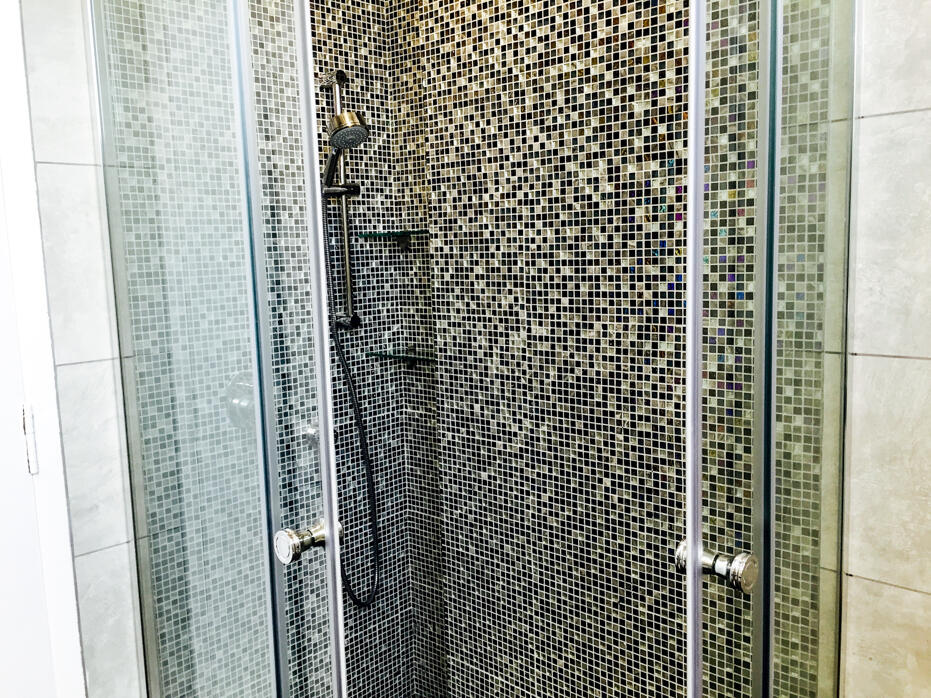 I chose mosaic tiles that glint rainbow in the light 😀 Will take a close up next time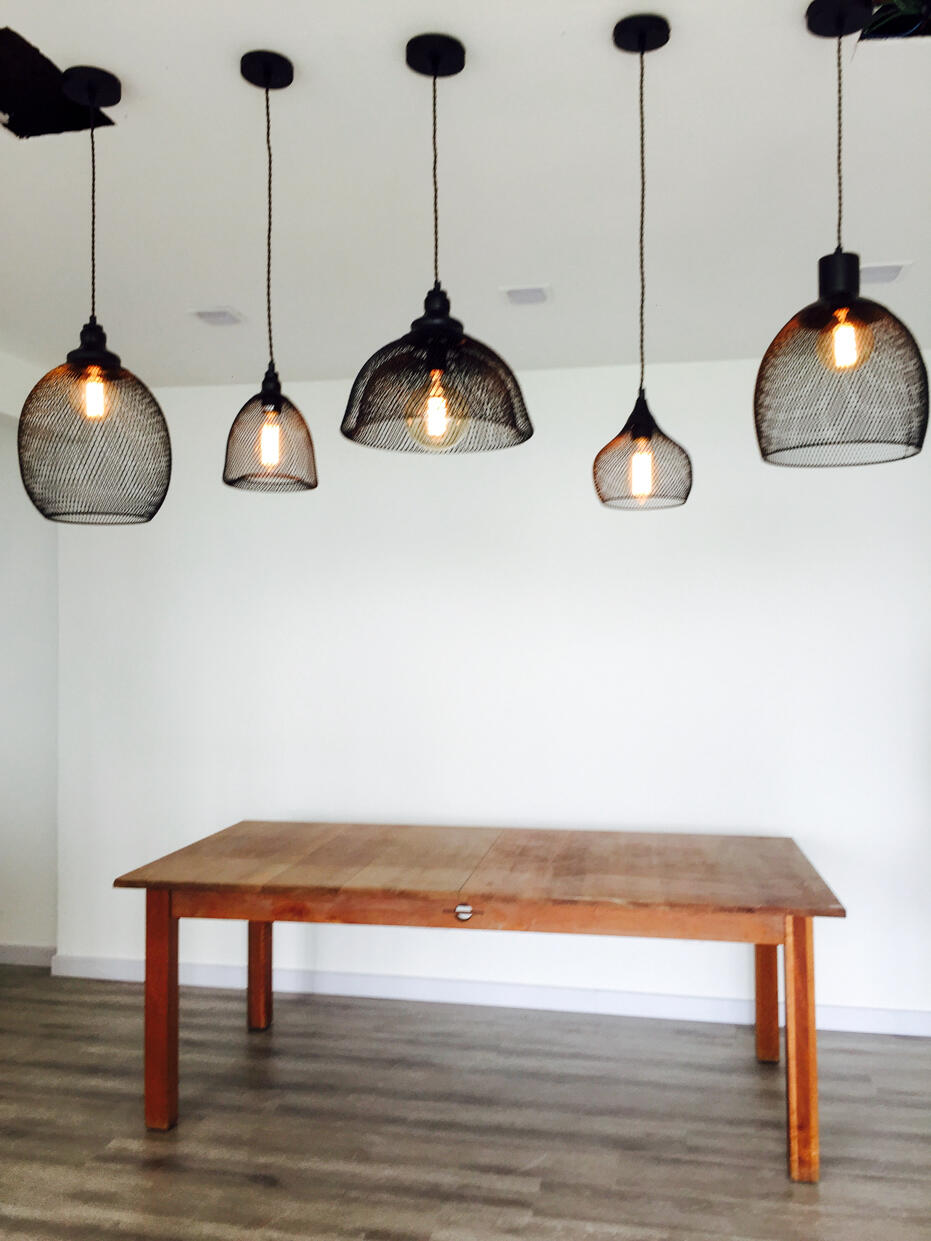 This pic was taken when the contractors came over to fix the dining room lights. I handpicked each light and bulb.
Remember rushing over to the apartment for 30 minutes just to watch them fix it so i could specify which heights i wanted each at. The OCD in me can still adjust them at my own will later down the road.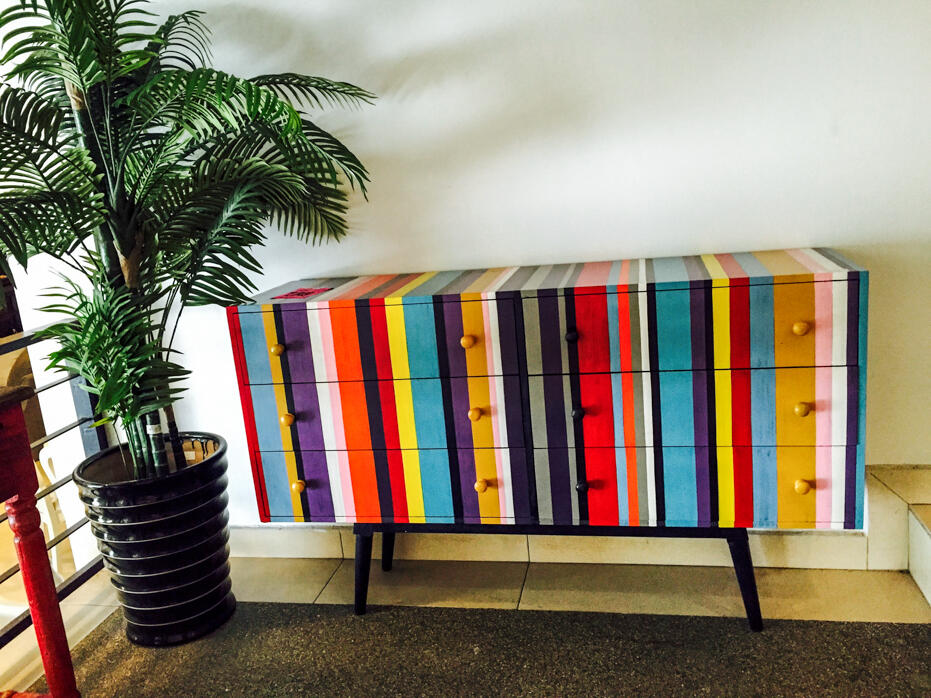 Random pix i took while out window-shopping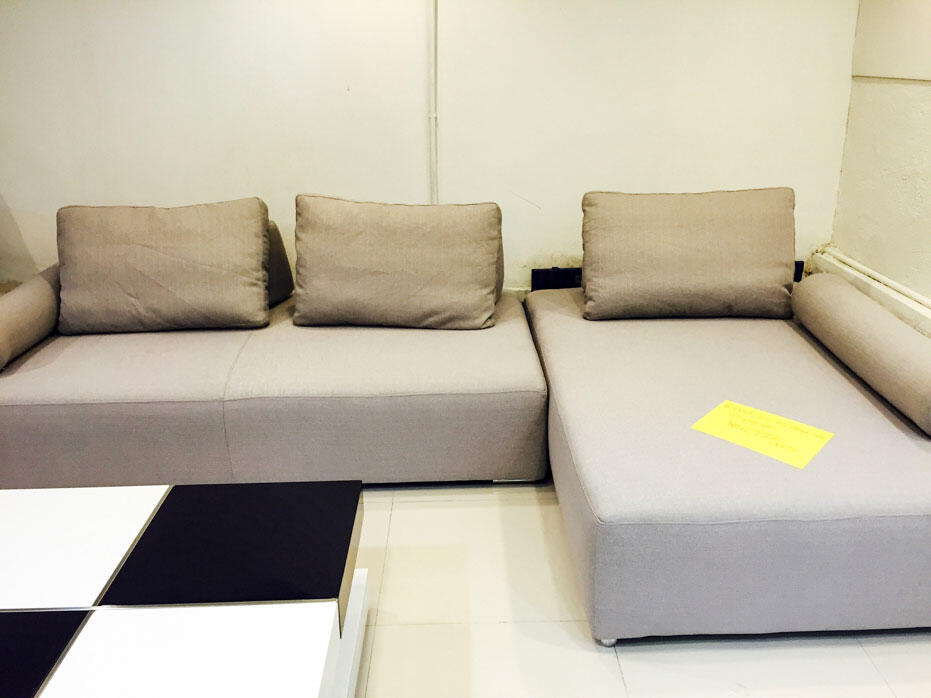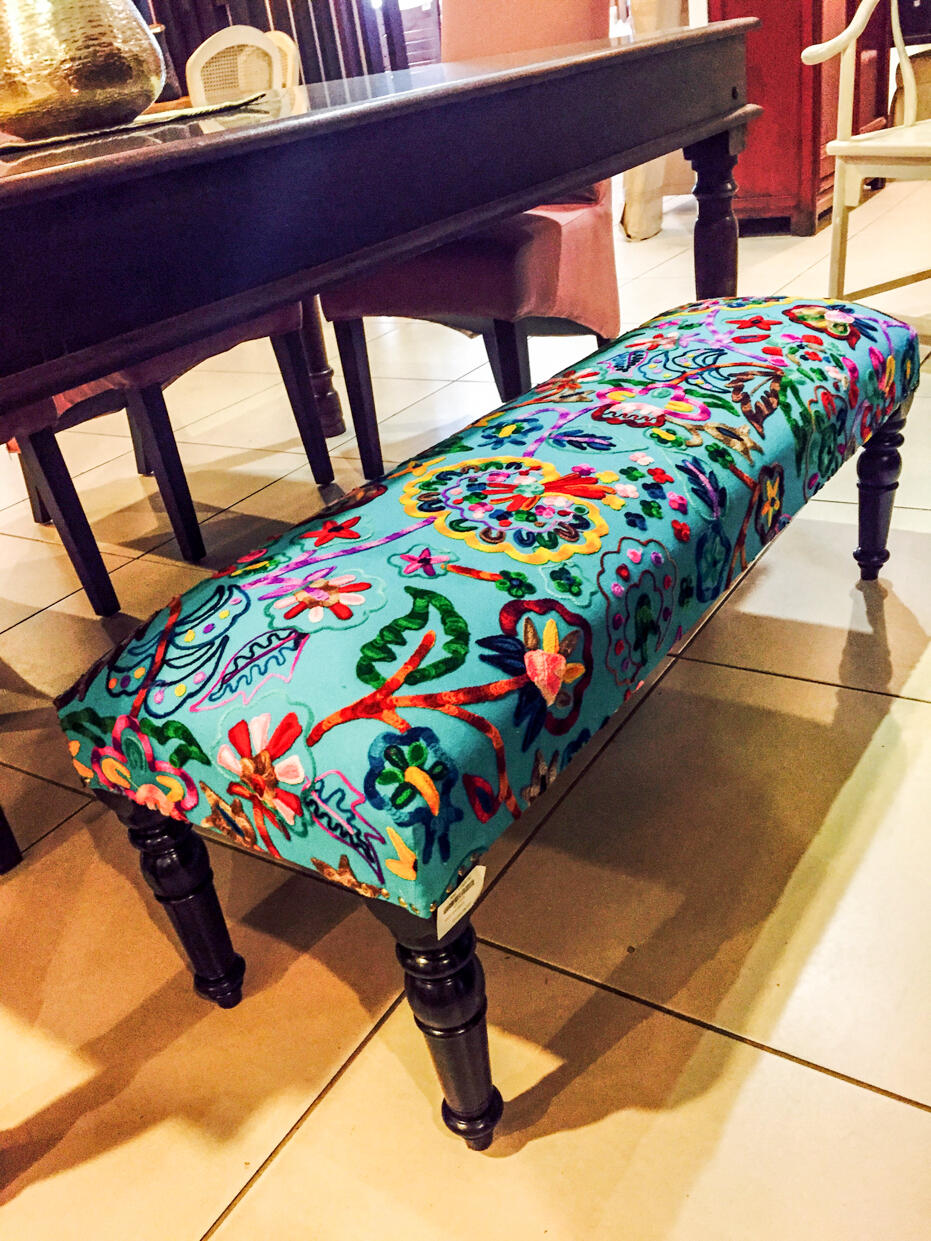 Got this bed and sofa at MIVA on Jalan Gasing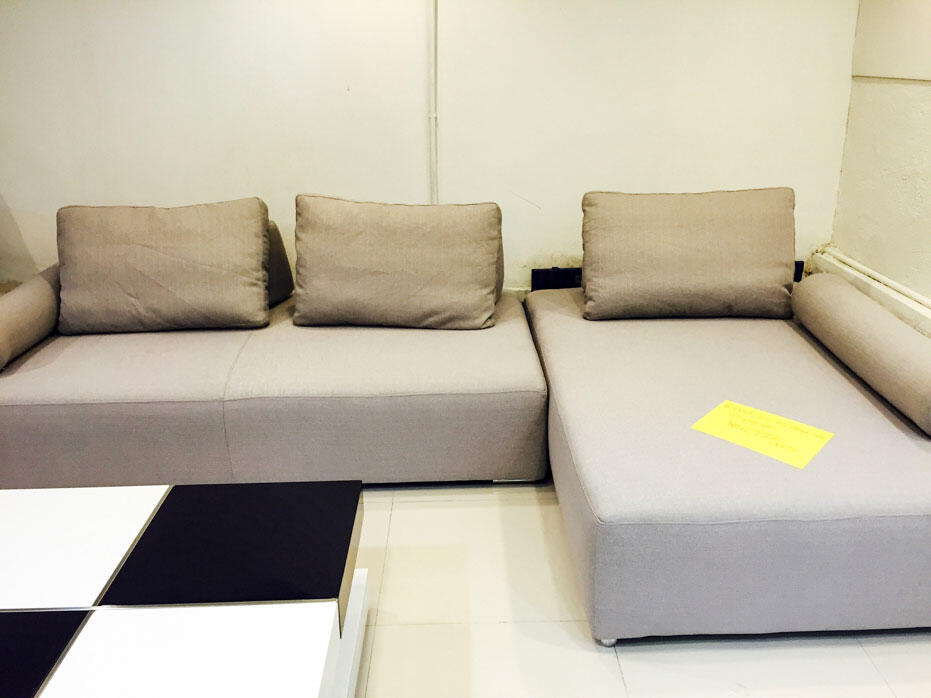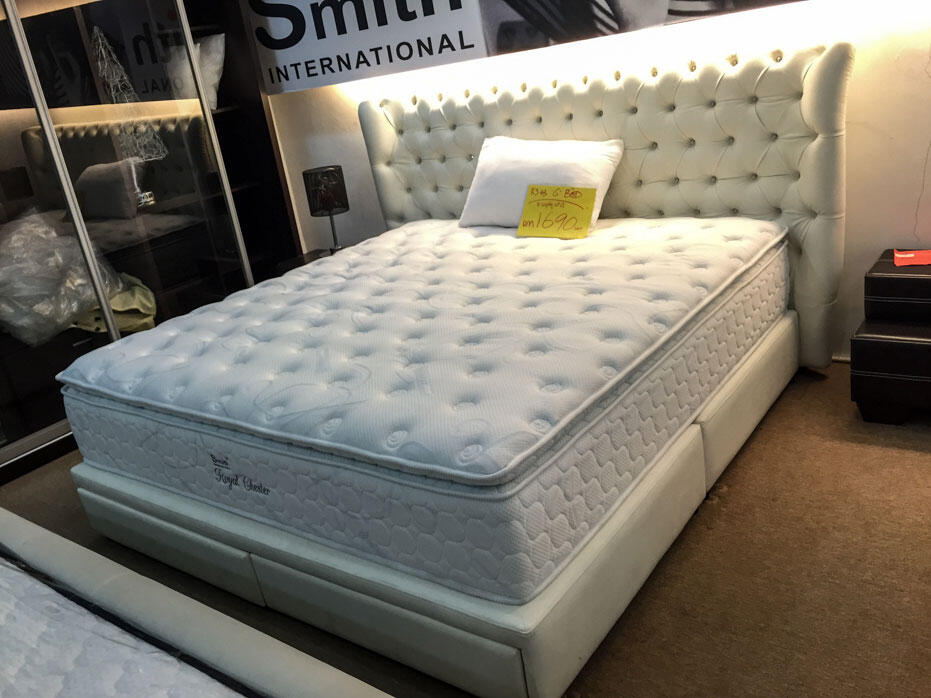 I loved this bed the moment i set eyes on it. Such a girlie bed!
I'd been looking around for a bed with a headboard like that but saw mostly conventional colours,
and i didn't think i would find a better option in white with giant silver diamantes!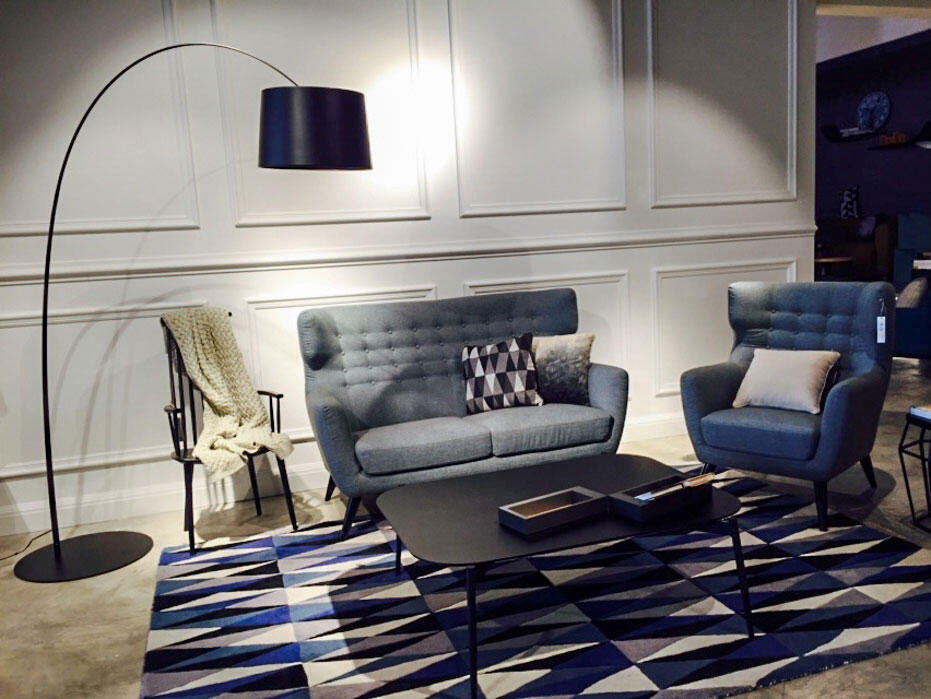 I had a shoot with Baccarat magazine at Nest Nordic @ Oval Damansara
They've got such beautiful furniture!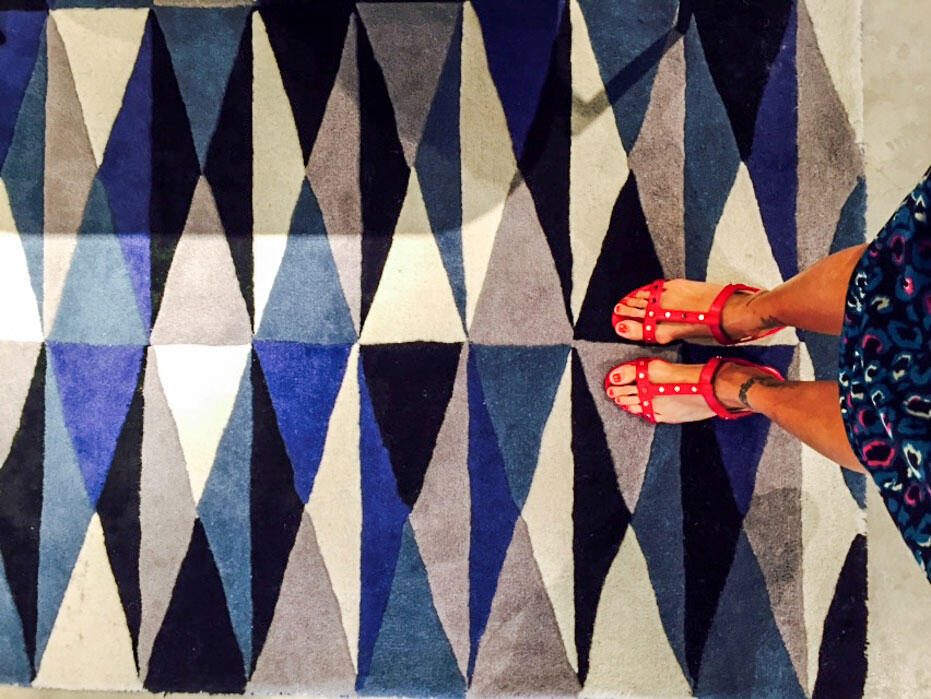 This carpet is so sick i cannot.
My studded pink sandals are from Eclipse.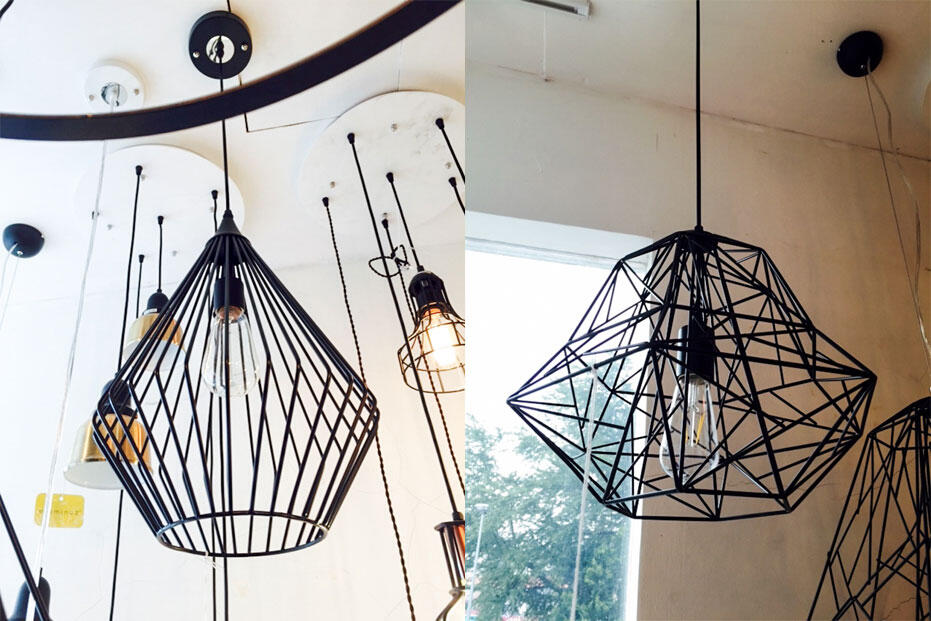 Light shopping.
On left is light hanging in my balcony,
and the right is at the front door,
and the magnificent ring light below is hanging above my bar.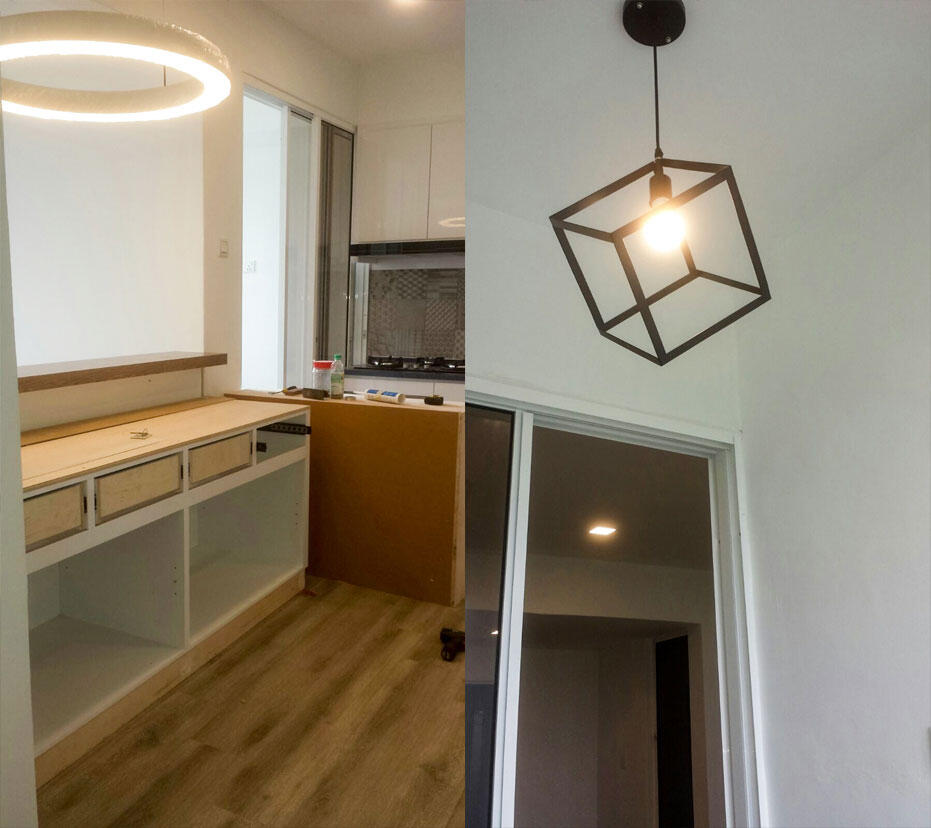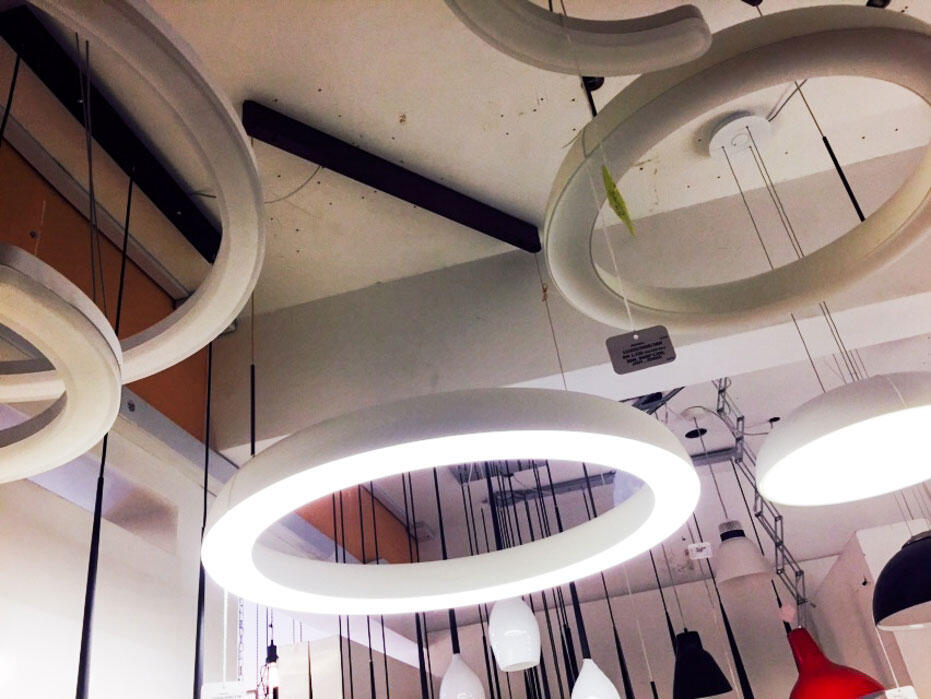 When bar was being built.
On right is light at laundry area! Cos the washing machine is also square… geddit?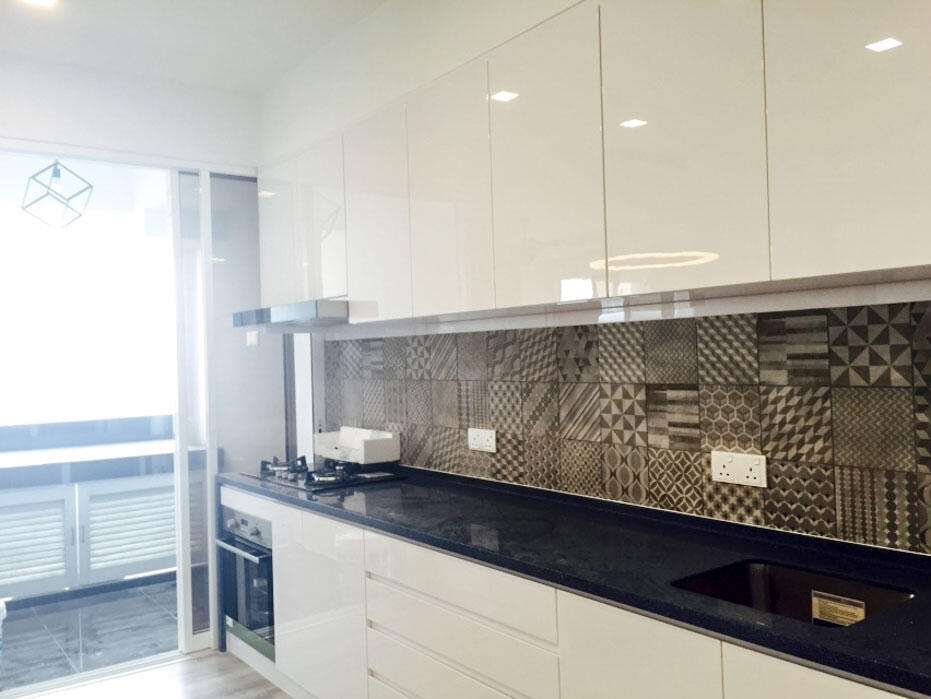 Got my tiles from Feruni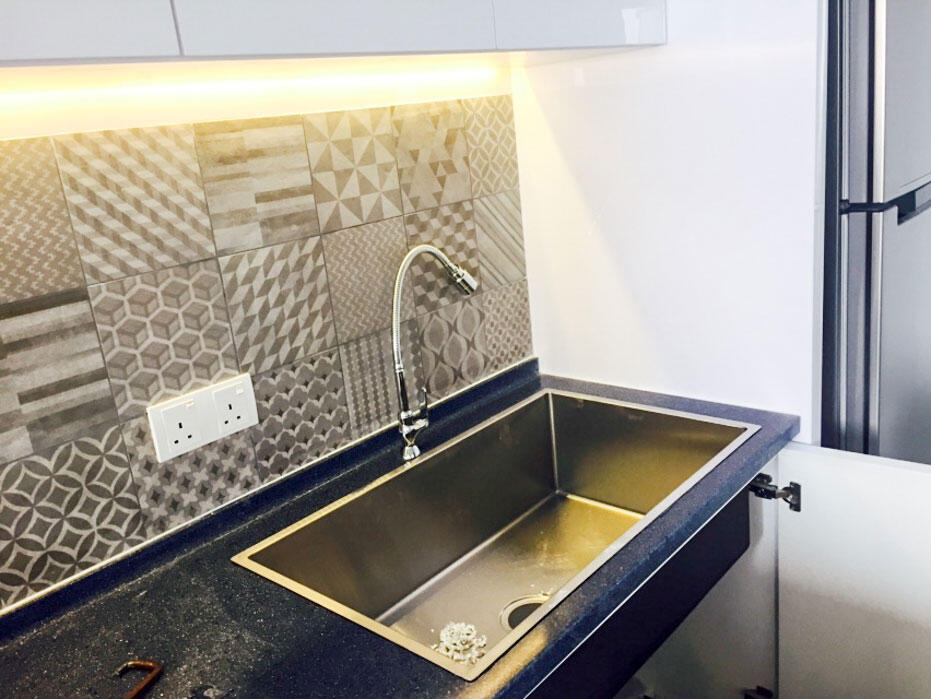 Danny drove to some godforsaken place far away on a weekend to get me that sink.
I love you Danny!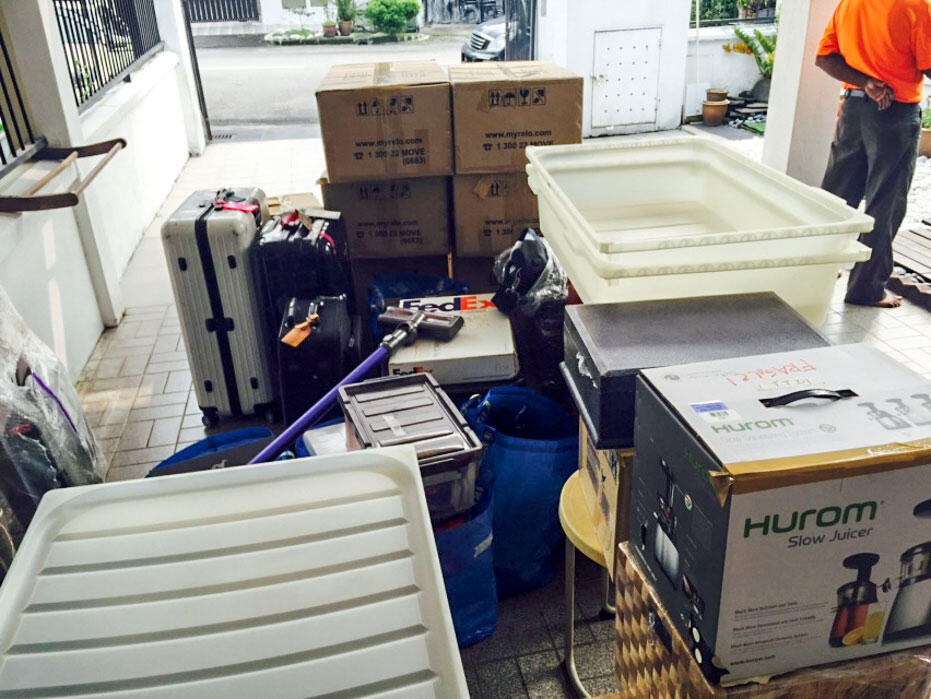 On moving day when i was moving half my things from my parents' house where i was living for a few months.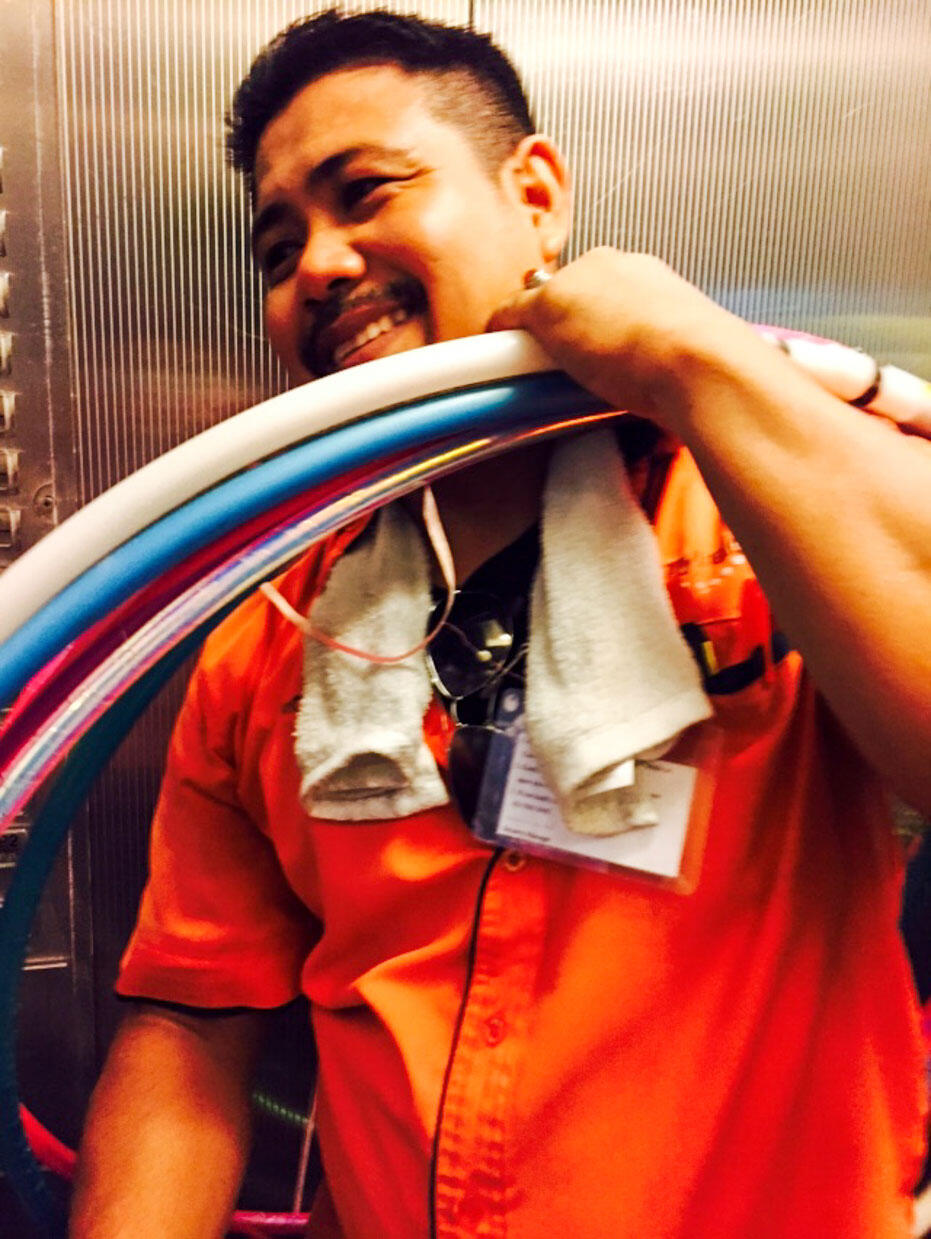 I hired the same guy Zaki from MyRelo, who helped me move out from my previous apartment in June. He's a cheeky bugger but really funny and cheerful, therefore making the move much more bearable.
The moving guys helped me open up all the boxes in the new apartment, from which i unpacked.
Just so happened the first thing i unpacked was the alcohol.
And when i came to the champagne, of course, it naturally belonged in the fridge…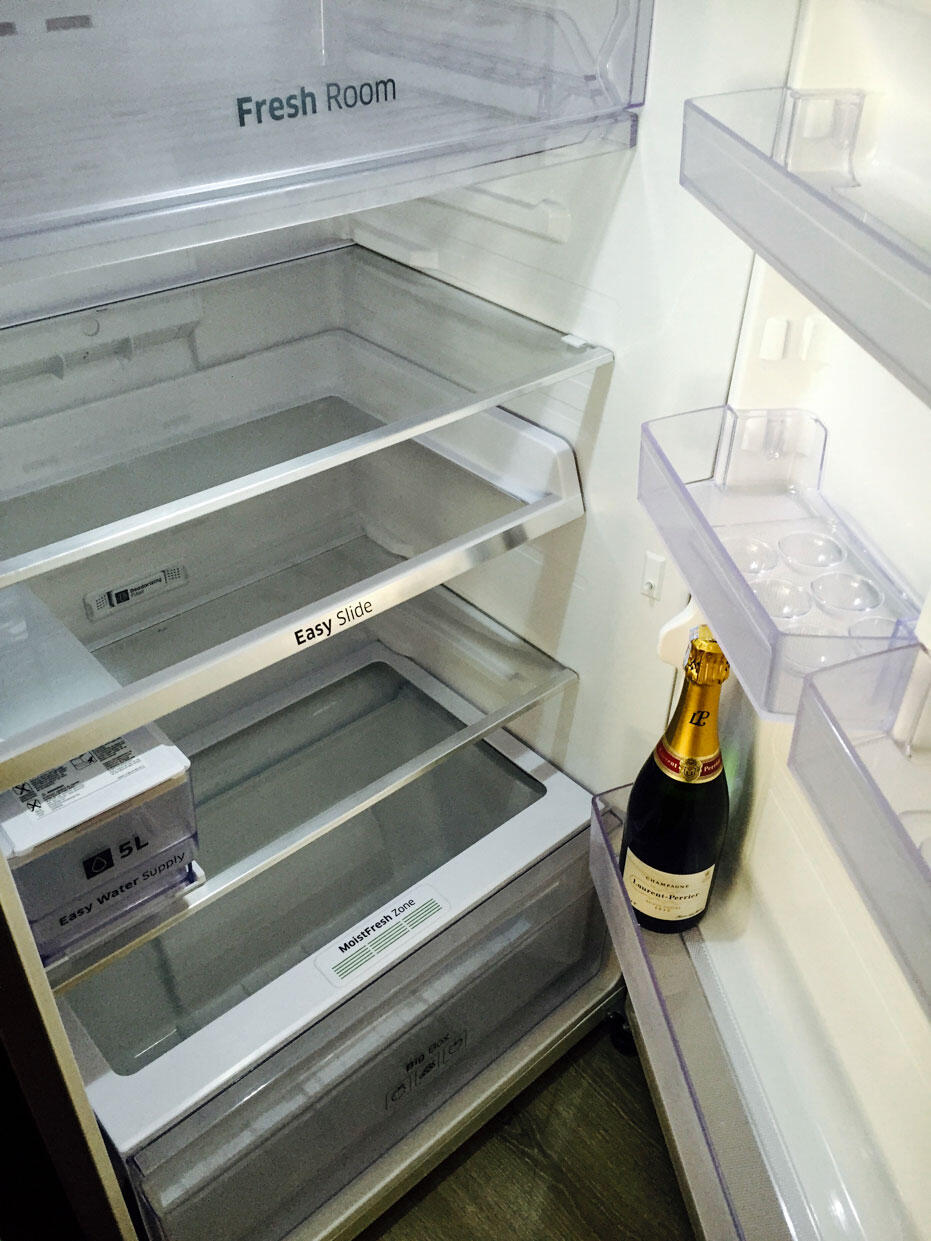 So the first thing that happened to christen my fridge, is champagne. :p
The second thing they unpacked were my shoes, even helped me remove them all from the boxes before squashing the latter for recycling.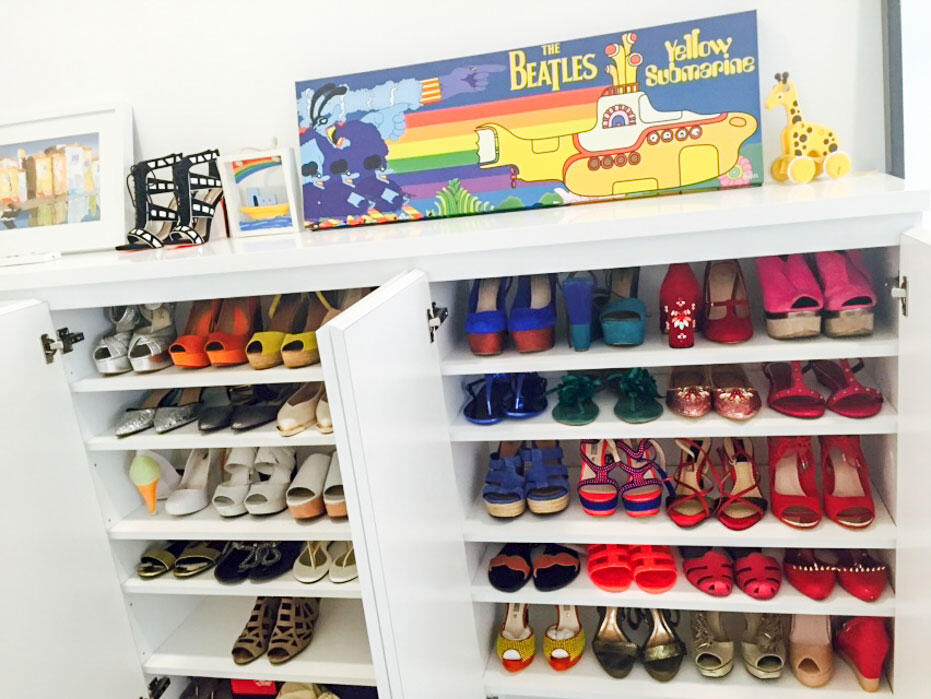 On top of shelf is a painting from St. Tropez,
a pair of shoes from Selfridges i haven't yet worn,
a wooden momento from Stromboli,
a Beatles painting from the Big Bad Wolf Sale,
and a wooden toy pull-along giraffe from Yishyene.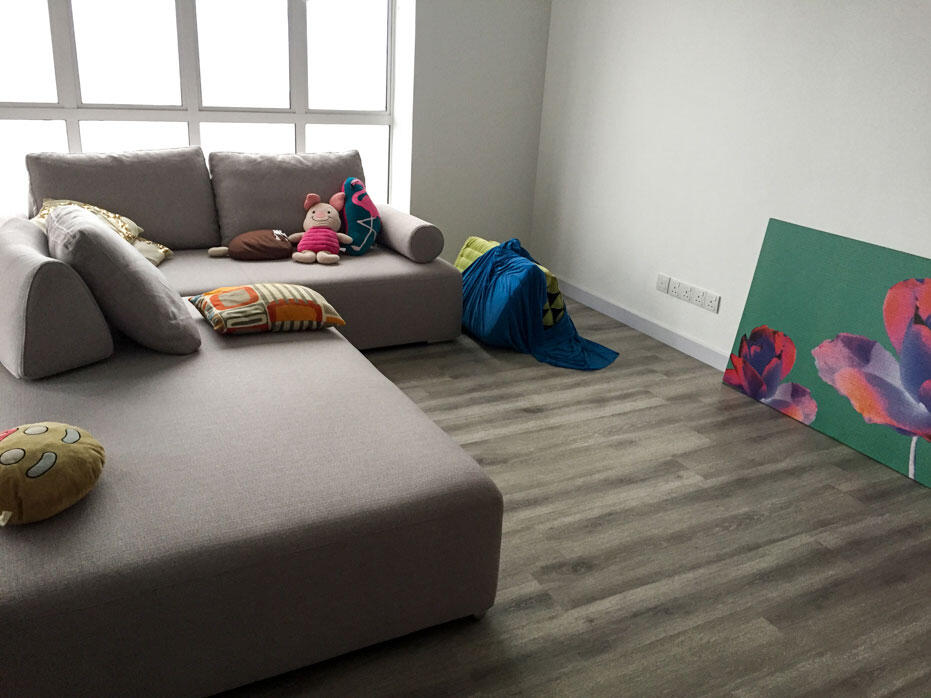 On Moving Day, the men left at 1:30pm, and the team came over to help me unpack. Bless them!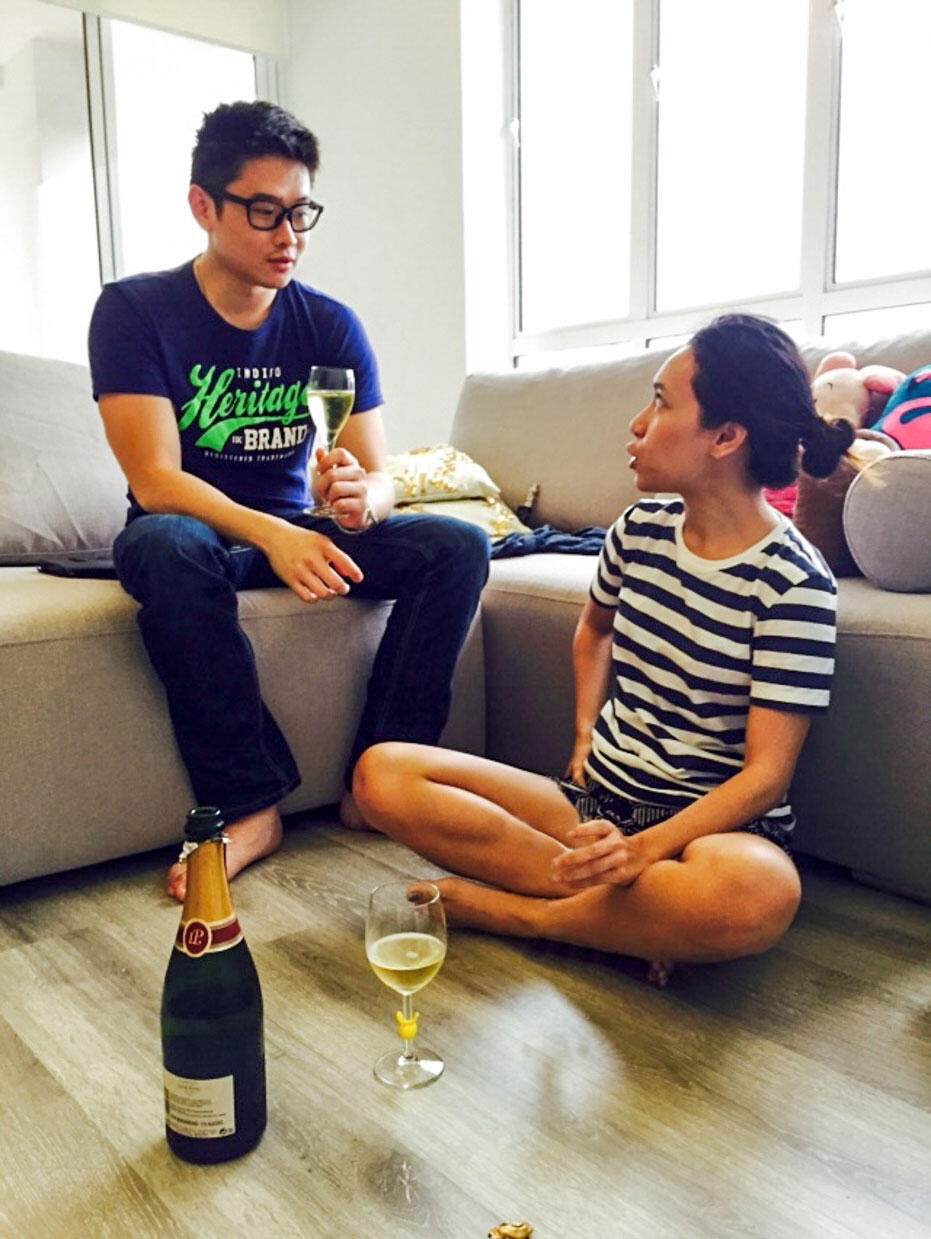 When they arrived, i was dying to celebrate by then cos i'd been moving since early morning!
They helped me unpack my clothes after that, and an unplanned purging followed suit.
Baby started a 'chuck' pile.
"This is so 90s! *holds up top* No!" *chucks*
I let her chuck everything, save for a couple of pieces that i knew i still WANTED.
And did wear for the recent Heineken preview of Spectre (hah, Baby! See i wore it!)
It was that day when i discovered Baby has a serious phobia of caterpillars and hibiscus.
Have been sending her caterpillar pictures since and she's become wary.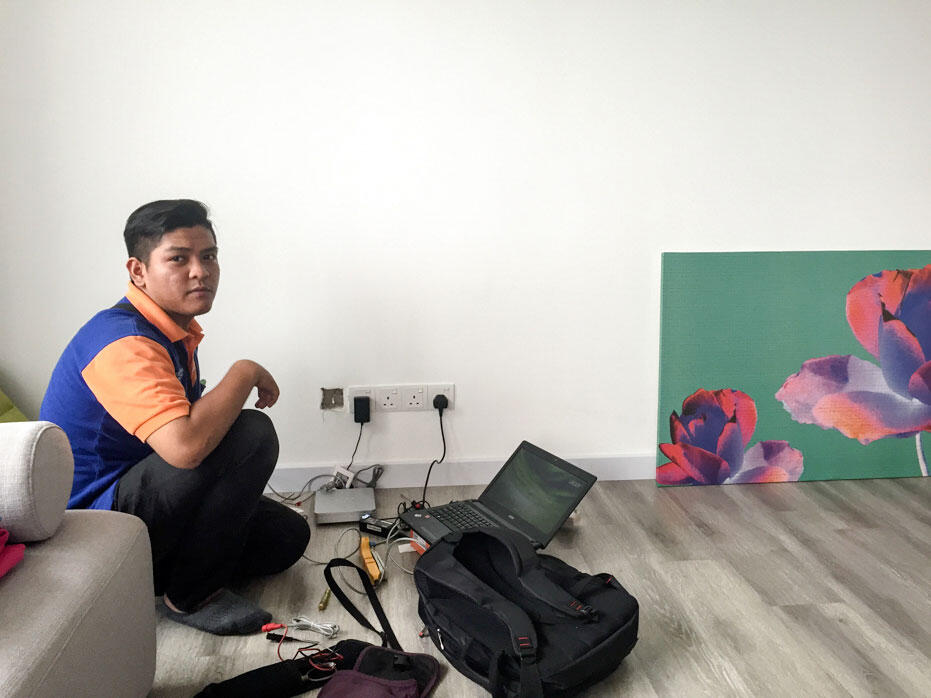 Internet guy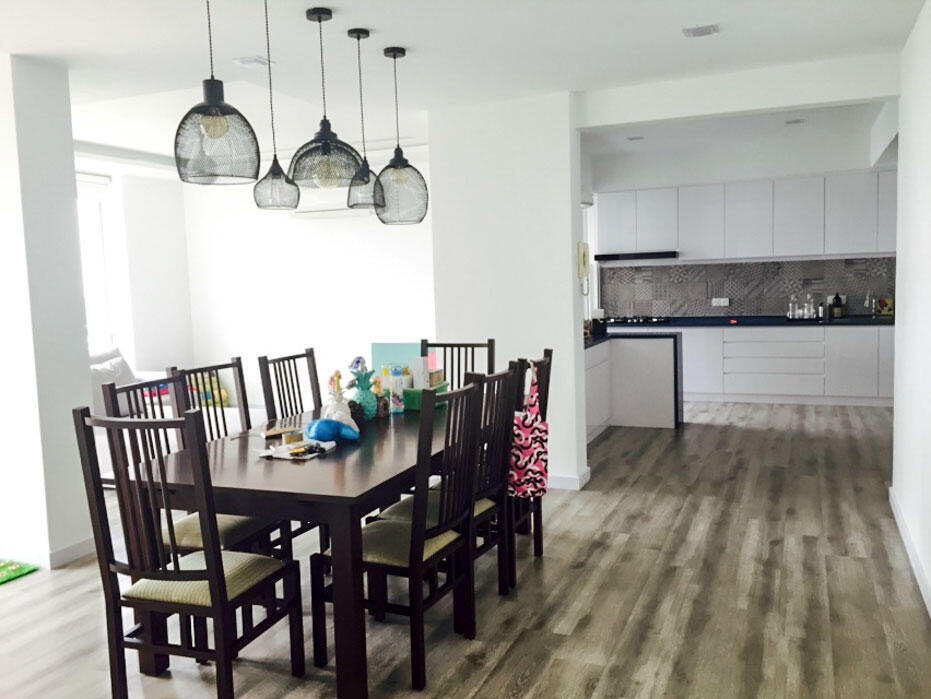 Taken on moving week. I inherited the cherry wood dining table set from Aunt G and Uncle Mark (it belonged to Uncle M's late parents) after it was shipped to Malaysia with a bunch of other furniture.
I have to say that i appreciate so much my family and Danny who supported me in building my new home. They tried really hard making sure i got it the way i wanted… and i love it. I feel so happy in it!
The first thing i organized the weekend after moving was my kitchen, cos i needed it to function!
Second was to sort out my wardrobe (still not complete. Gonna take me weeks).
Aaron and Chze Hong came over when i organized my kitchen on Halloween weekend. They watched while i worked- drinking whiskey and being such boys by playing rugby in the living room with my toy dinosaur. But given that they did help me move out the first time round, i let them. They stopped when Aaron got scared i'd scold them XD
Since then i've been unpacking and decorating.
I bought a tent. :p
I've always wanted a tent! And now that the living room is big enough for one… WHO'S GONNA STOP ME!
"What do you do… in your tent?"
"Sit in it, and think about life."
"Lolllll"
"I do…"
Well, i haven't been able to spend much time in my tent lately.
Oh! I sat in it a bit last Sunday… in between working -_-
Monday was a gruelling day. With an additional low cos i found out a college classmate of mine had passed away from breast cancer.
I found it frustrating to not have time to sit down and process it cos i had to rush around for work.
I had a con call in which i was not in my own head, and took the wrong turning twice.
We finished work late cos we had to pack all the boxes for It's The Ship, and everyone left at 11pm. We did manage a cheer on the road when we managed to fit all 13 boxes into the 4WD i borrowed from my dad.
I had my detox dinner at midnight, slept at 1:30am and woke up at 6:30am to look quickly at emails, juice, pick up Andrew and head to Port Klang at 9am. There was bad truck traffic on the highway but i'm 50% less anxious now that most of the stock is on the vessel as i type this.
Matthew (from Livescape) met us at the security gate where we unloaded the boxes unto a huge trolley. When we were done, i gave him a hug and waved bye to the rest of the group. Funnily enough, Andrew gave him a hug too and Matthew stoned, "Oh. A hug."
I giggled, "We're huggers at KBF."
Went for my last session at Pure Health after that (i'm on Day 5 of my detox) and timed it so i can have 2 days post-detox before It's the Ship on Friday. Wendy of PH was horrified to know of the surroundings i was going to be in just days after my cleanse and told me to throw myself off the boat since there's no alcohol in the sea. LOL so drama.
Anyway yeah there's a lot going on.
It's the Ship prep, while juggling a handful of PR projects for which everything is due in the next 10 days.
Ok stress, not gonna think about it. Happy stuff. I'm staring at flowers on the table that someone brought me last weekend 🙂