* Written by Michelle *
It was a 'hidden affair' for the launch of the D.D x Nicholas Mak collaboration. Why hidden? Well, the event was held at Mr Brooks, the popular speakeasy bar that requires you to first search for a purple car parked in a garage. There, you push the garage door (with the hanging tools) to get in! But because the event was happening that night, it wasn't exactly hidden with people constantly walk in and out, and the purple car was spruced up with the event logo and three party dummies behind the wheel. Looks like fun already!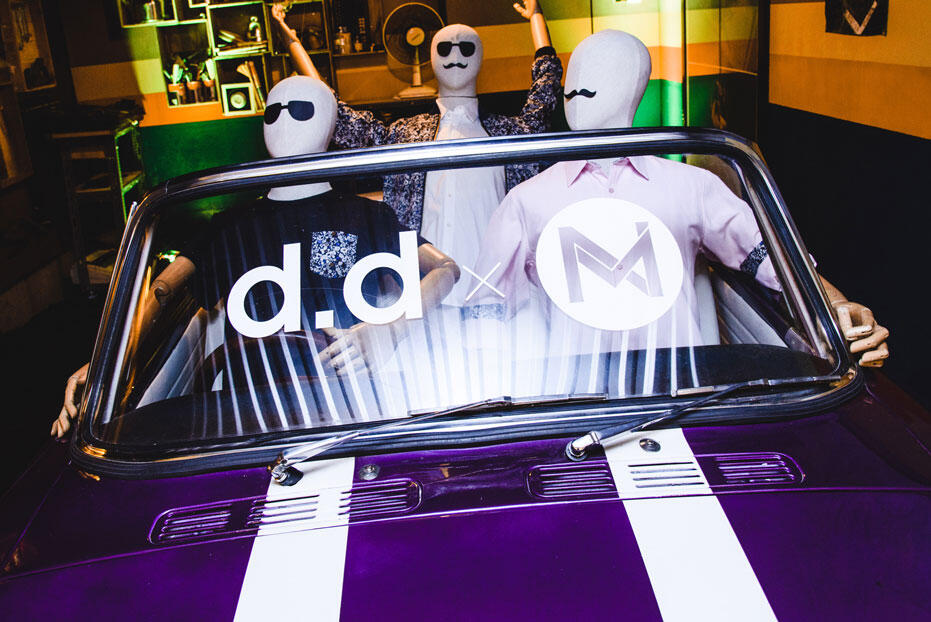 The collaboration was a 60's Palm Springs-inspired line, featuring a 9-piece wardrobe containing looks fit for the dapper gentleman of those golden years. The cut of the collection carries retro silhouettes that accentuates the upper body in a boxy cut, and highlights slimmer fit for the legs; and is put together using a range of fabrics from cotton oxford to lux suiting.
Dude & the Duchess (d.d) has been reigning the local fashion scene with their runway-style pieces since 2008 by creating consistently clean and chic looks that appeal to both men and women. Nicholas Mak, who has been quite the local fashion icon, as well as the founder and CEO of The List Magazine (and my tattoo buddy), has managed to inject his dapper street-style into the collection whilst working closely with d.d Creative Director Jonathan Liang and Designer Debbie Chung.
The DD x NM collaboration showcases classic palettes of black and white, coloured with the Palm Springs palette of navy, bright blues and pastel pink, alongside floral prints- which are mostly used as accents in small areas like the collar, breast pockets and sleeve cuffs. The stand-out piece that has a full-on floral print is the bomber jacket, that could serve a look that was either preppy or street.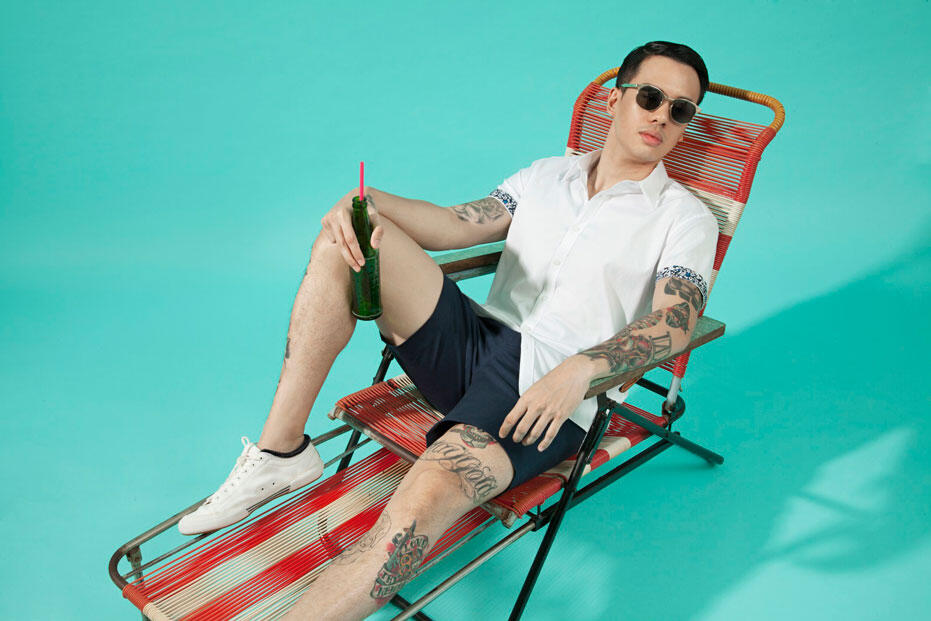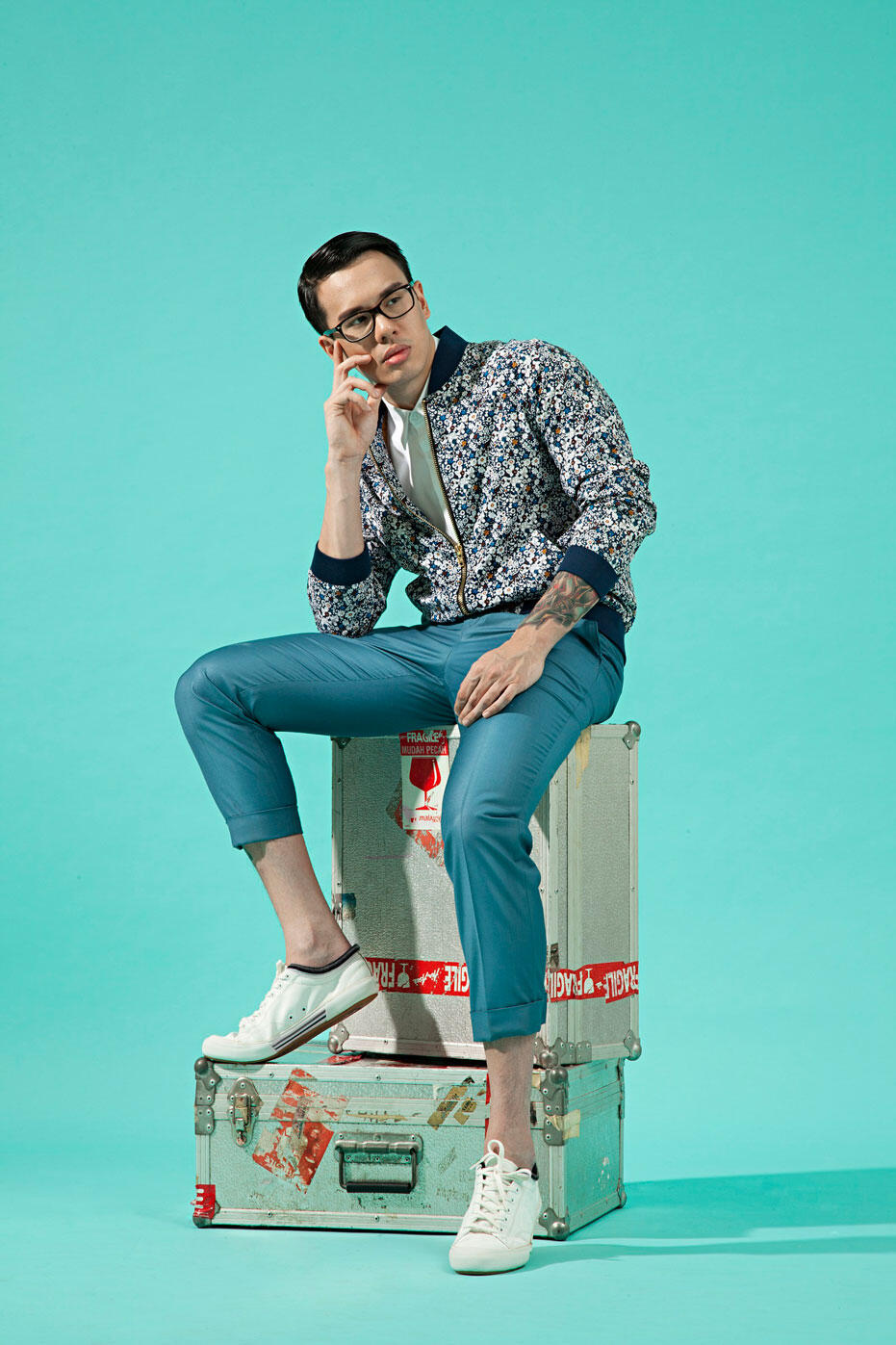 The event came into full swing as more and more people made their way in for a chat and beer, with a live band performing in the background. Ever the social butterfly, Nick was seen going around to clink glasses and have a quick chat with everyone in the room. We had just managed a few words and a photo together before he was whisked off again by other enthusiastic guests. From our chat, I learnt that the collection was created based on Nick's personal daily aesthetics and fusing the clean lines and cuts that d.d creative director Jonathan Liang carries across all the clothing in d.d.'s collection.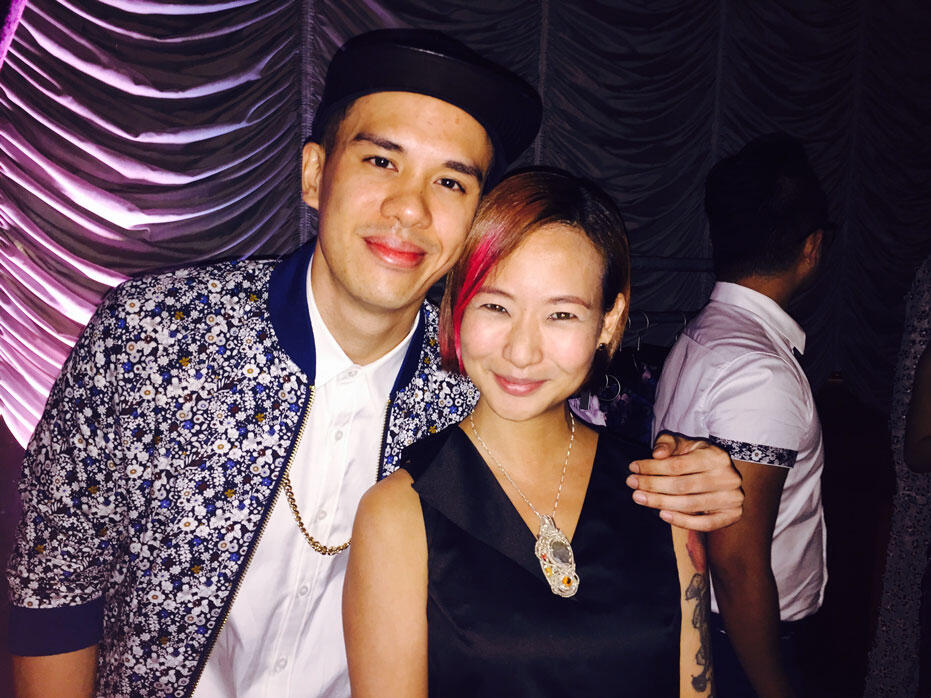 Throngs of fashionistas flocked in to congratulate the team and to toast to more future collaborations and successes for both brand and personality. It was very lively, and got really crowded. I had a lot of fun chatting with some of the local designers, like Nelissa Hilman, who dropped by to say a quick hello. She collaborated with d.d previously too, but that was for shoes – which were super gorgeous!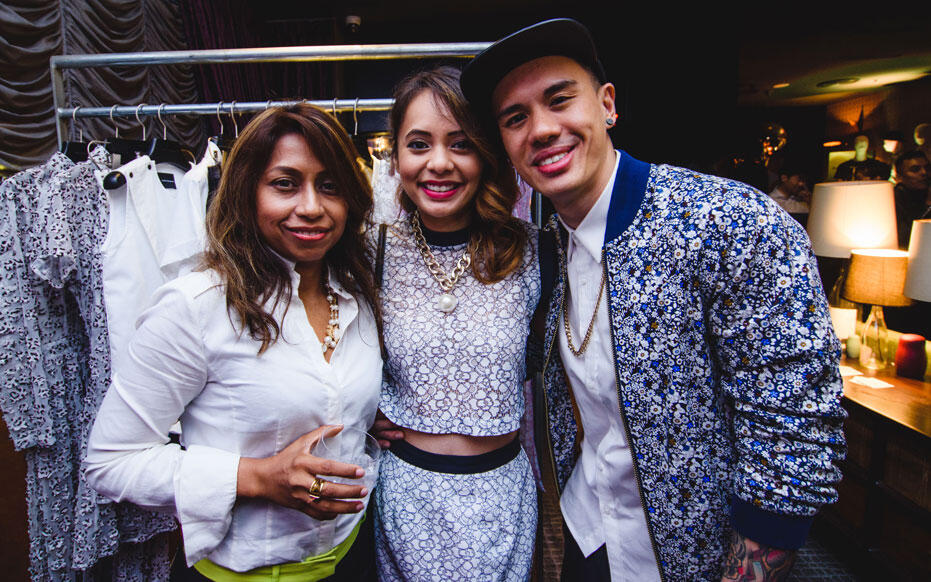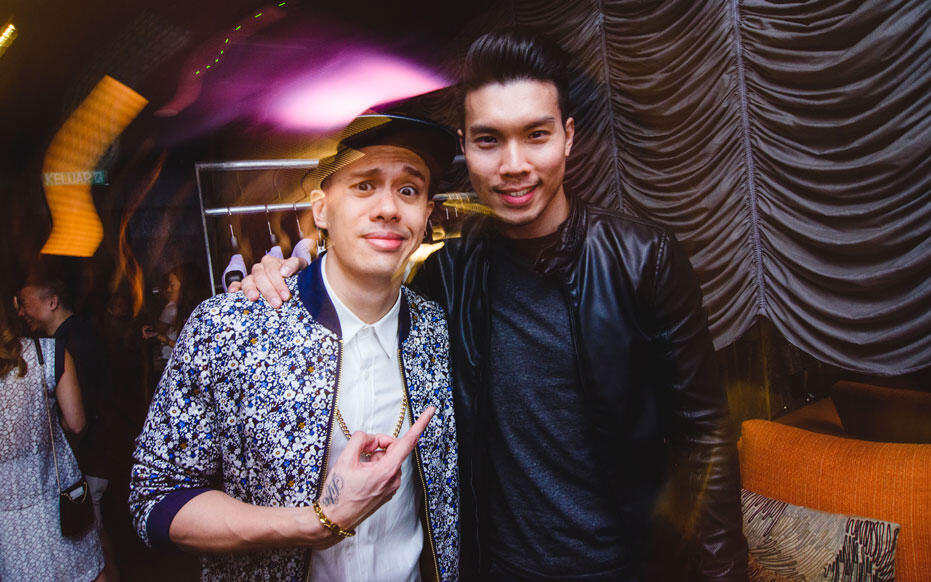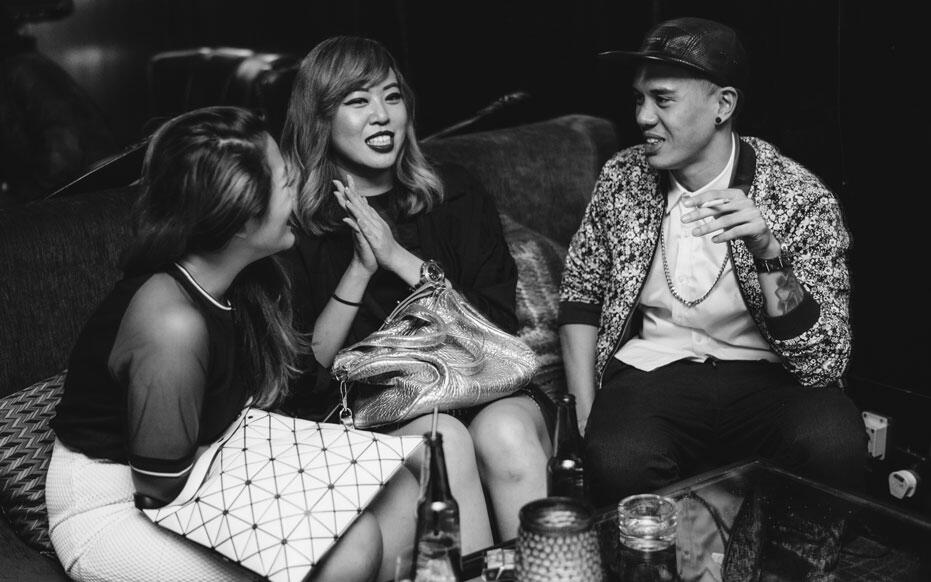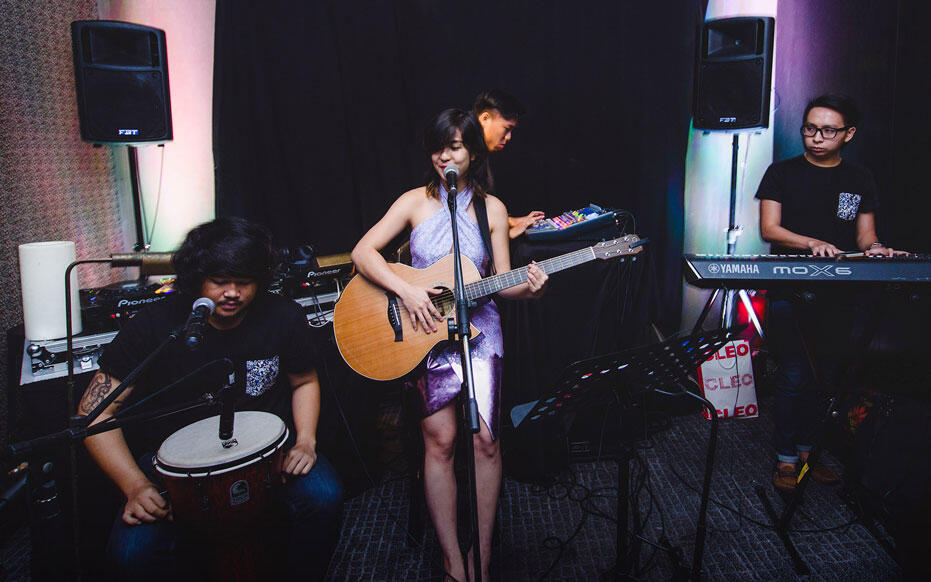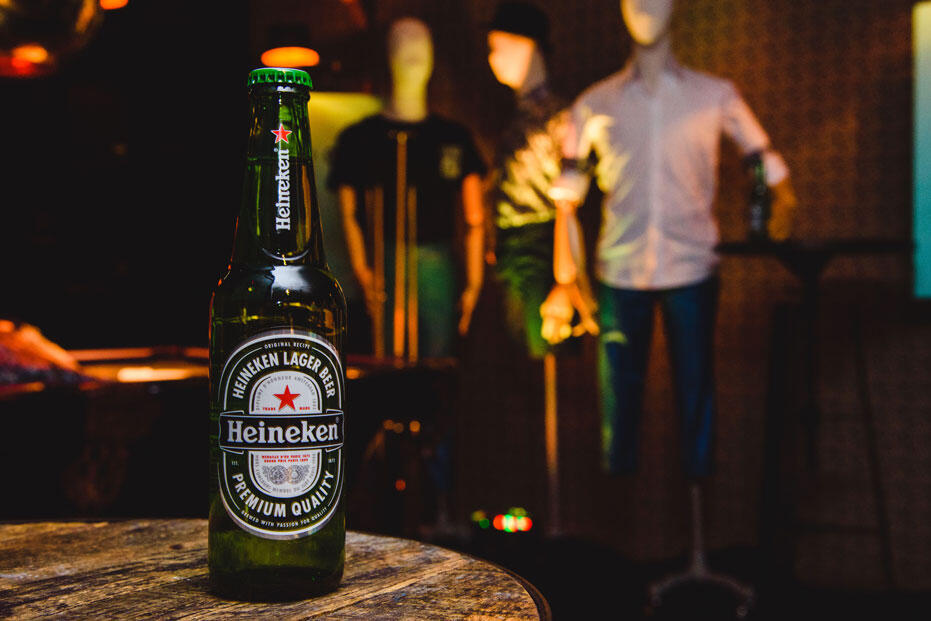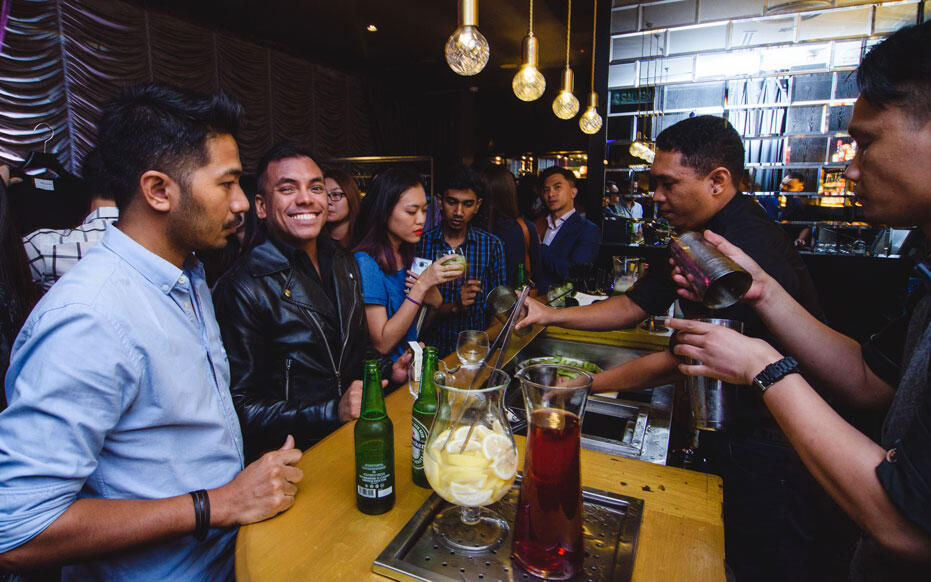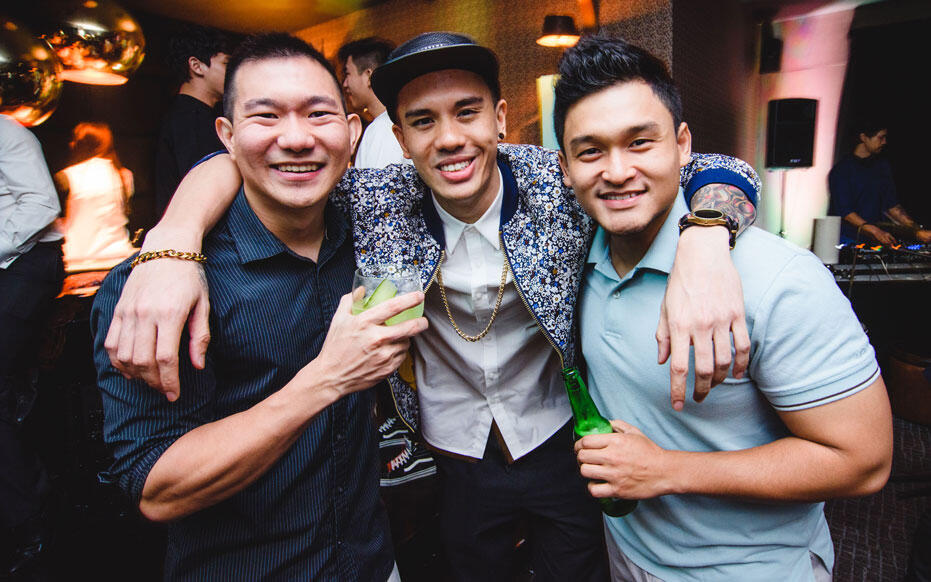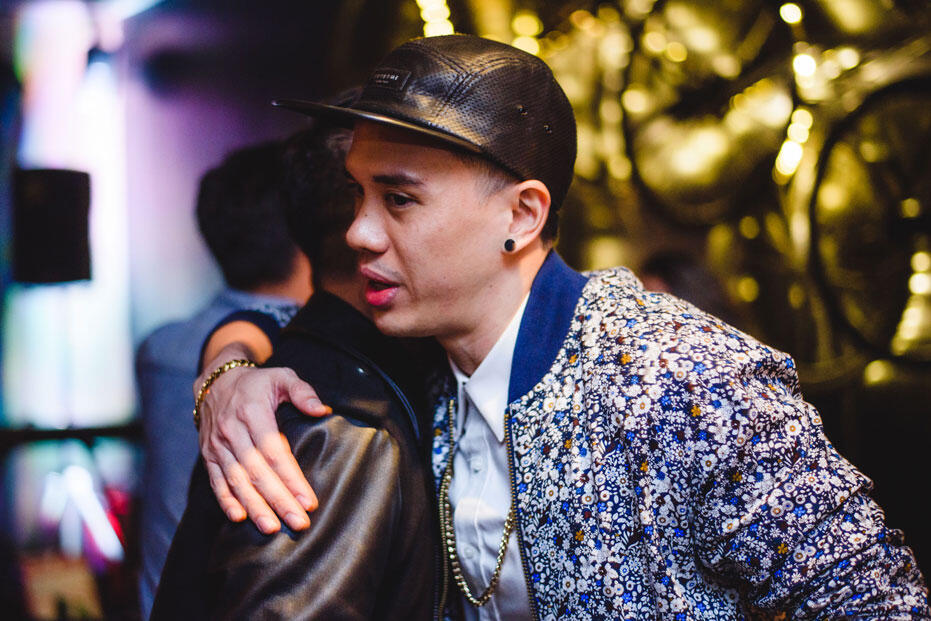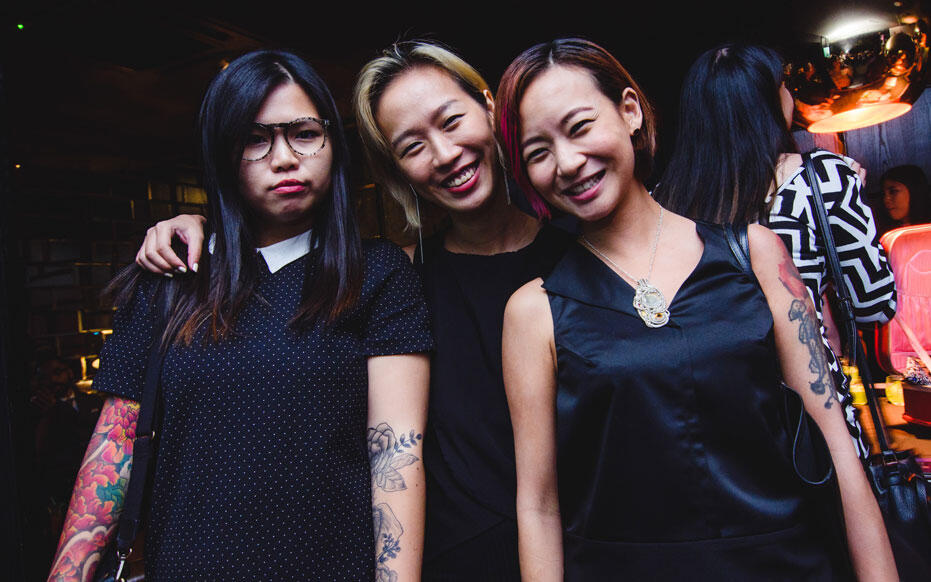 [Joyce: me with the former KBF team! Jane and SweetEe!]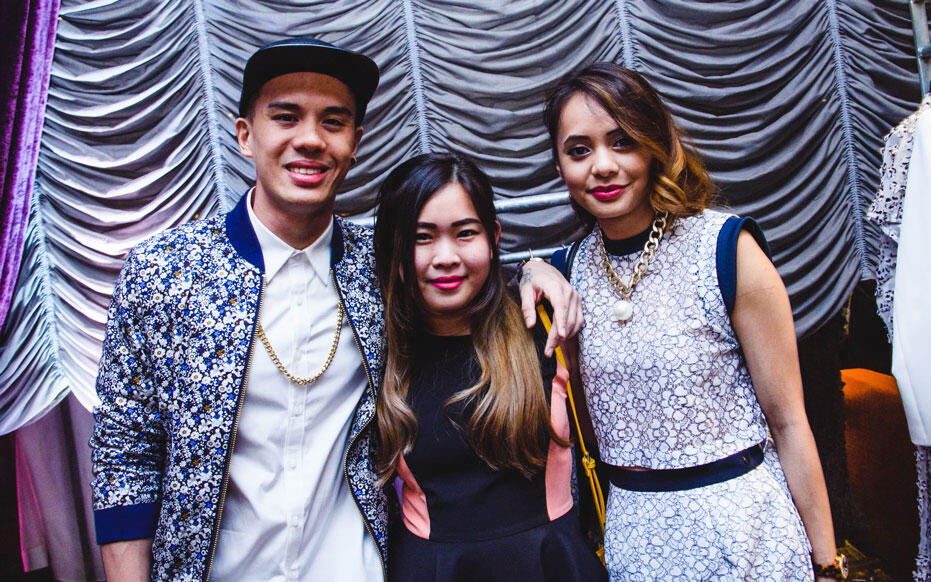 [Joyce: Michelle is shy of her face so i'm gonna say it, here she is in the middle with Nicholas and Natasha!]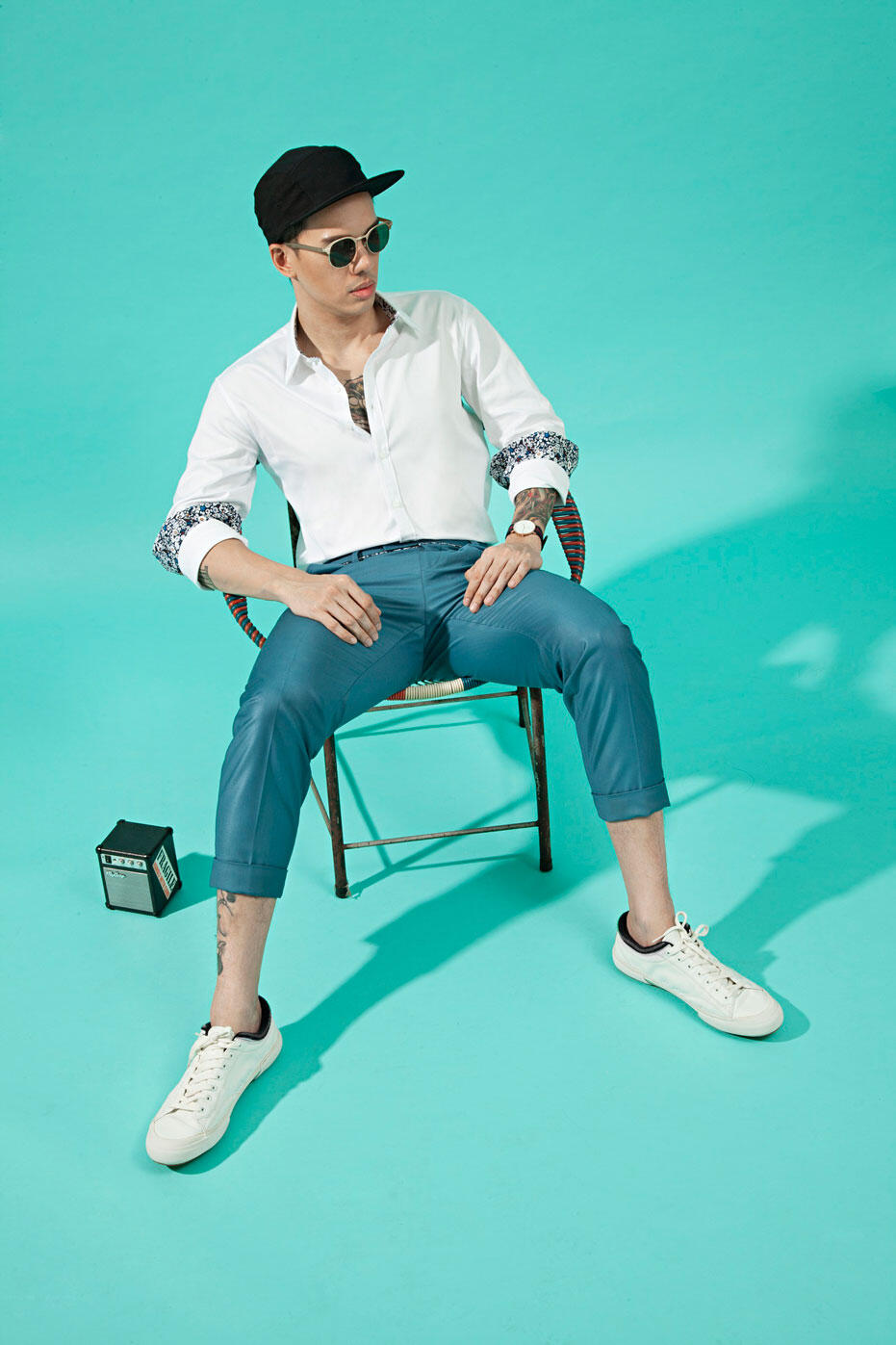 The 9-piece D.D x Nicholas Mak collection is now available on their online store ddshoponline.com, and at all d.d stores:
– Bangsar Village II
– Empire Shopping Gallery
– Publika Mall
– inside Robinsons at The Gardens Mall
+ + + + + + + + + + +
For more information on the DD x NM Collection:
Website: dd-collective.com
Facebook: facebook.com/DudeandtheDuchess
Instagram: @dudeandtheduchess