* Written by Michelle Lim *
I heard about this collaboration between French fashion house Balmain and Scandinavian fashion cult brand H&M MONTHS ago! There were so many sneak peeks, and Kendall Jenner instagramming all those photos of her in unreleased pieces was enough to make a girl downright jealous.
Actually when I think about it, it's a pretty smart move on their part. It caused so much hype that my closest fashionista friends are literally itching to break into the H&M headquarters to see it all. Well played guys, well played.
So the day finally came for the unveiling, and it was my first ever event with Joyce. I was up early and drove straight to the H&M Showroom in Lot 10, just in time for our morning slot. There were so many pieces glittering and shining, calling me to them, I didn't even know where to start! Thankfully, a nice guy named Darren who was part of the H&M team saw my internal-struggle-with-indecisiveness, and took me on a brief tour.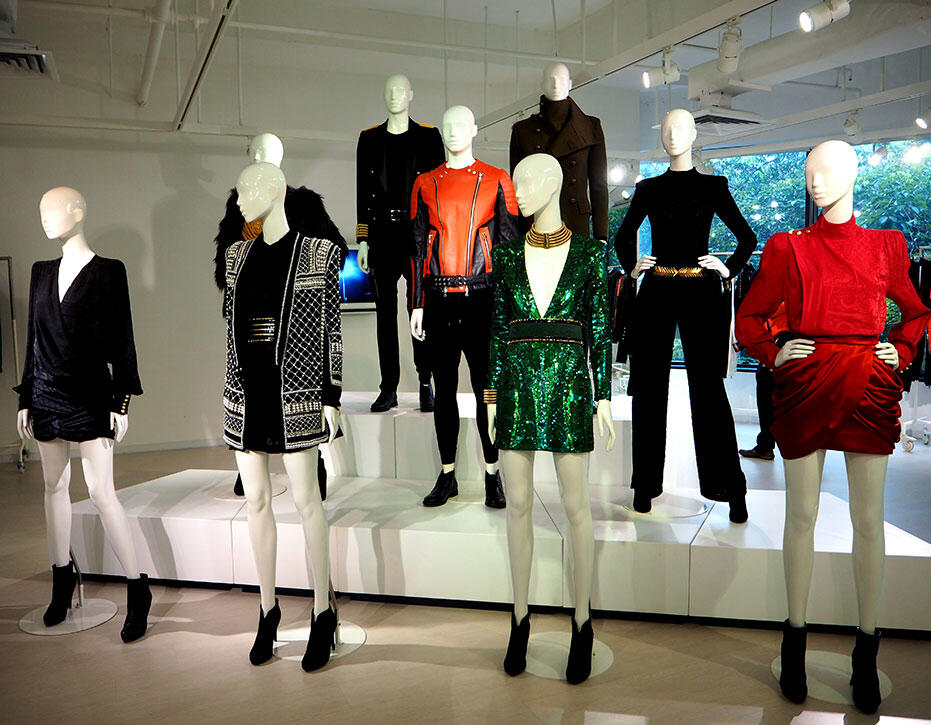 The overall collection is based on the concept of a "fashionable military", hence the hashtag #HMbalmaination. Balmain uses a myriad of his signature materials like ropes (seen in his famous military jackets in the 2009 US Vogue editorial), gold and silver threads and gold buttons with the Balmain insignia.
For the men's section, you will find an array of military-cut jackets with structured shoulders, and embroidered shoulders and cuffs. Military green and blacks were used, enabling the golden thread embroidery to stand out. Horizontal stripes and Balmain's lion emblem were the star of the show. Staple casual pieces to be worn under these jackets are also available in plain black or white, bearing the iconic BALMAIN logo (which has the words ASIA beneath, for this special release).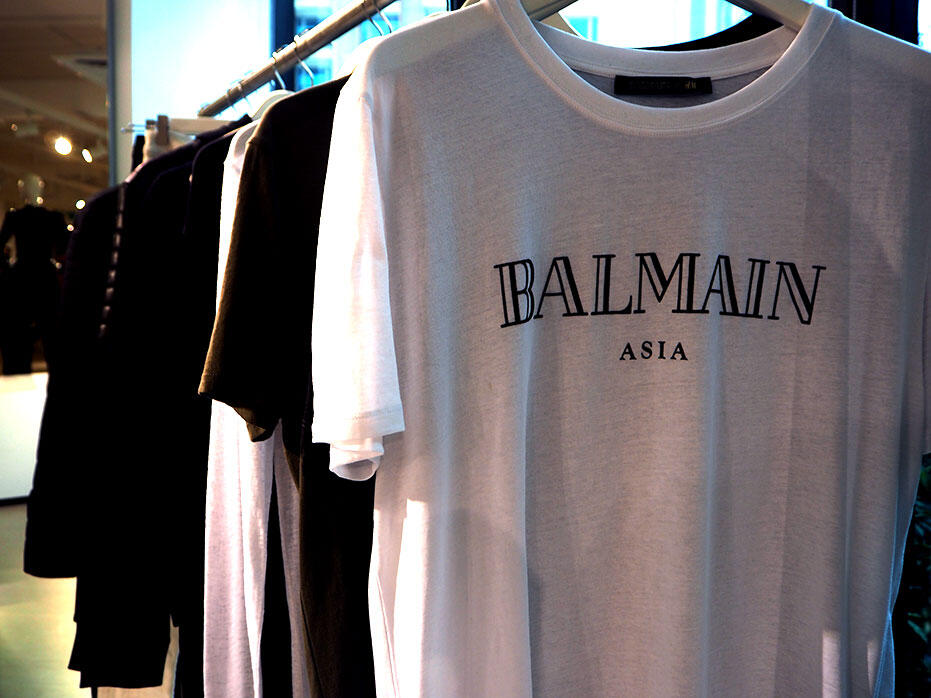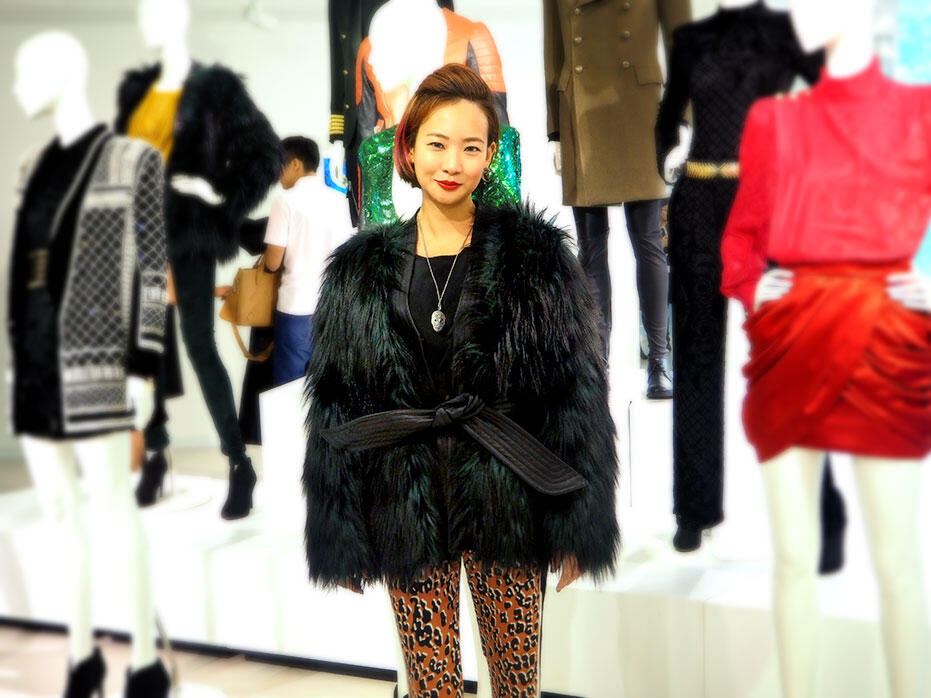 Click to view pix of the collaboration collection which will be released in KL come November 5th!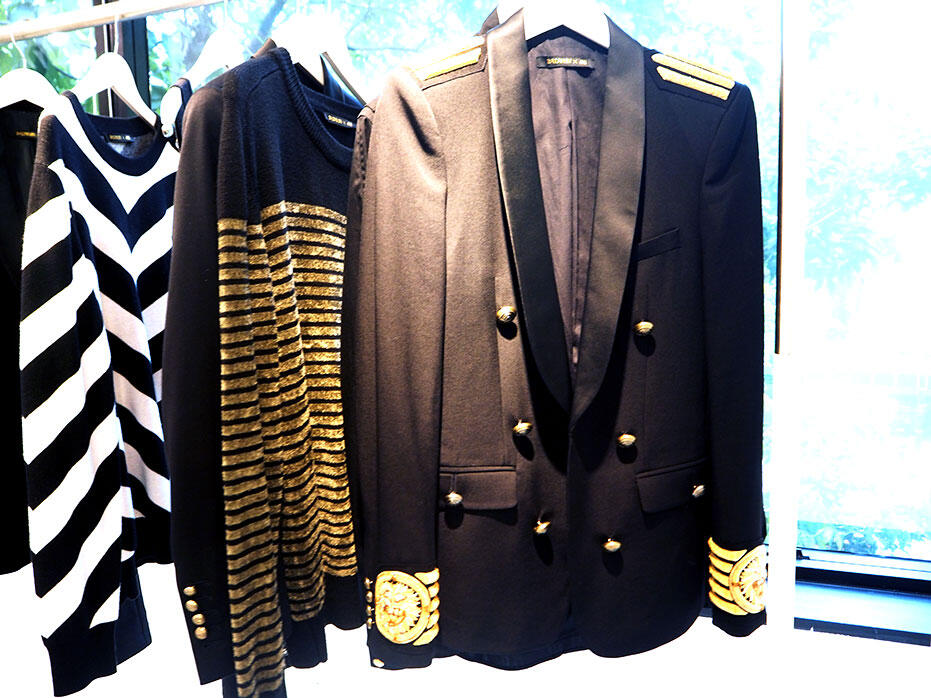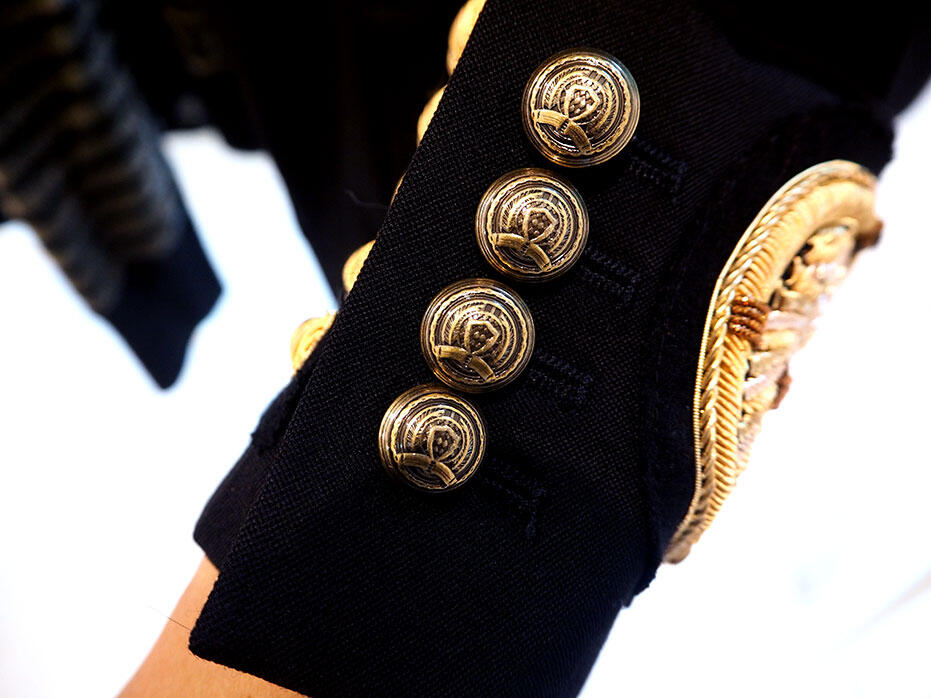 A sportier collection was also created for the menswear, which includes use of leather pads on the shoulders of various hoodies and jackets. There was even a one-piece jumpsuit akin to a race car driver's. The star piece for me, was this gorgeous red leather jacket that featuring a double zip on its front – allowing one to zip up either both sides, or unlatch one side to be zipped diagonally across the chest. It really is a remarkable feat of fashion engineering, which Balmain is famous for.
The men's fashion accessories include leather backpacks, aviator glasses with golden frames, black patent boots and rope-belt.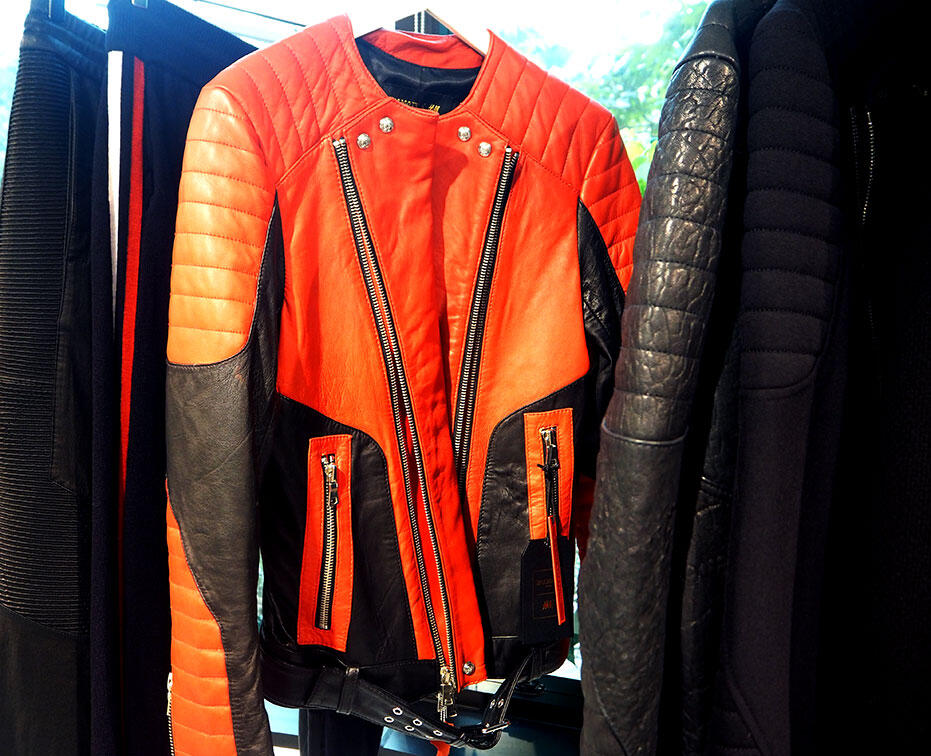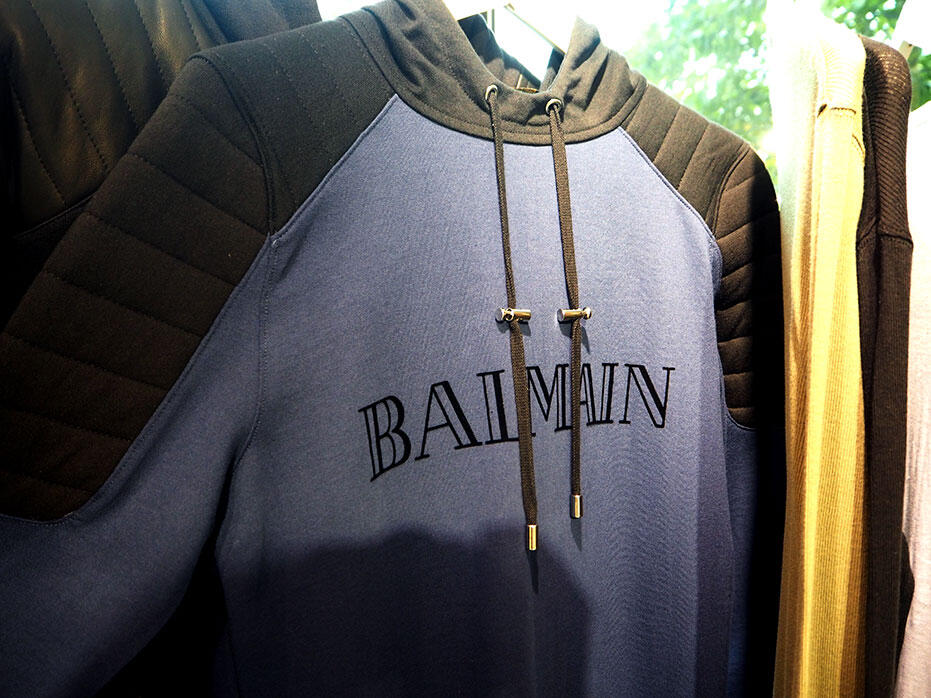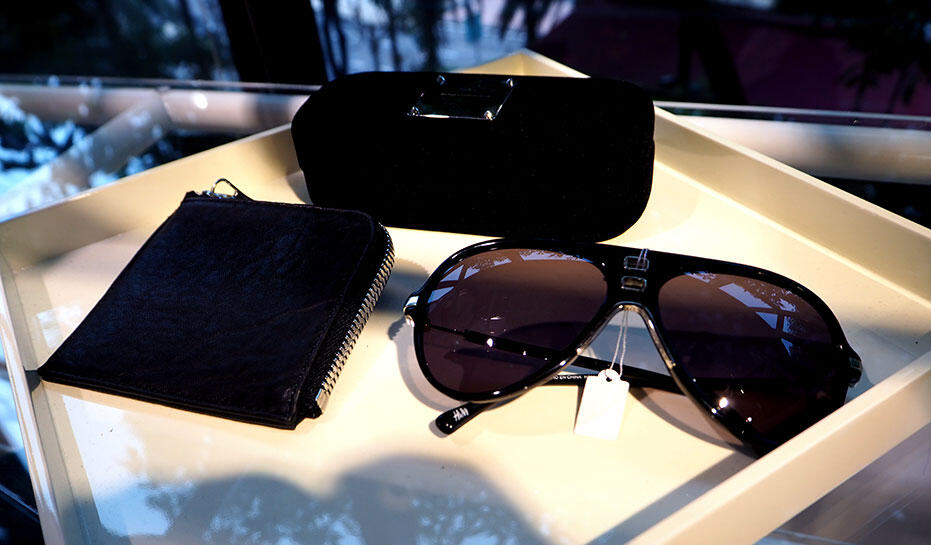 Now for the women's collection, one can easily see that there is SO MUCH more to drool over, sorry boys. I got a little too excited over the beaded pieces – they are exquisite! Classic black velvet with delicate opalescent pearls, big and small and little sparkly diamante beads in between to accentuate the design pattern. You can see how intricate it is and how many beads goes into this masterpiece – it is really heavy too!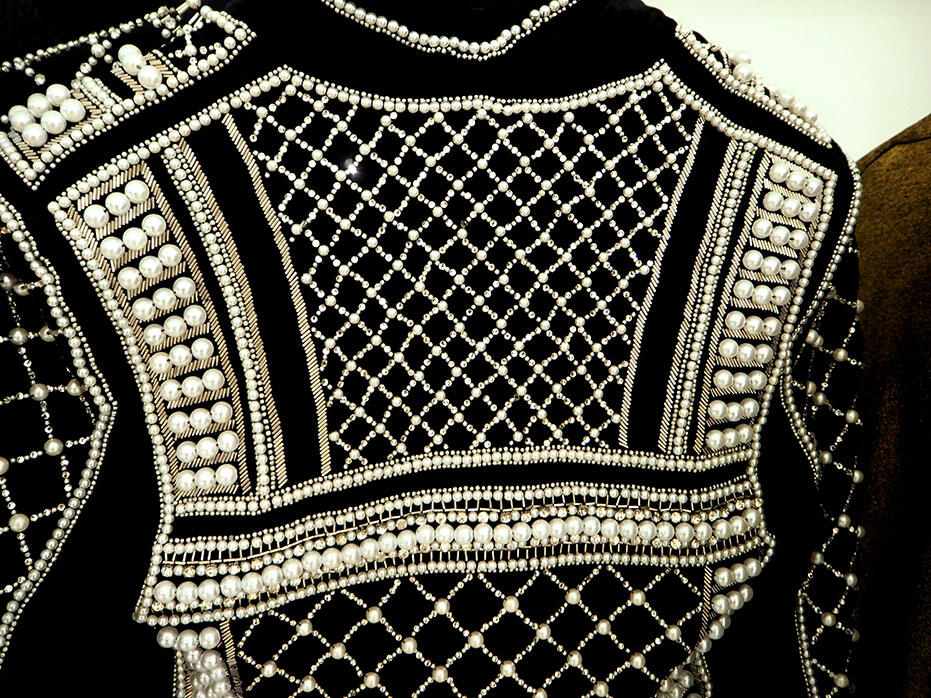 Some of the other key pieces are the elegantly distressed velvet top and pants, which can be worn together or separately. The areas that are not covered by the velvet patterns are a chic sheer that adds sexuality to the overall look. I also love these military rope vests, especially the one in yellow which gives a nice pop of colour. Its sexier counterpart comes in navy blue with golden capsules and a sheer body, oooh la la! We spotted fashionista Haida trying it on, and I have to say, her ensemble is freaking badass.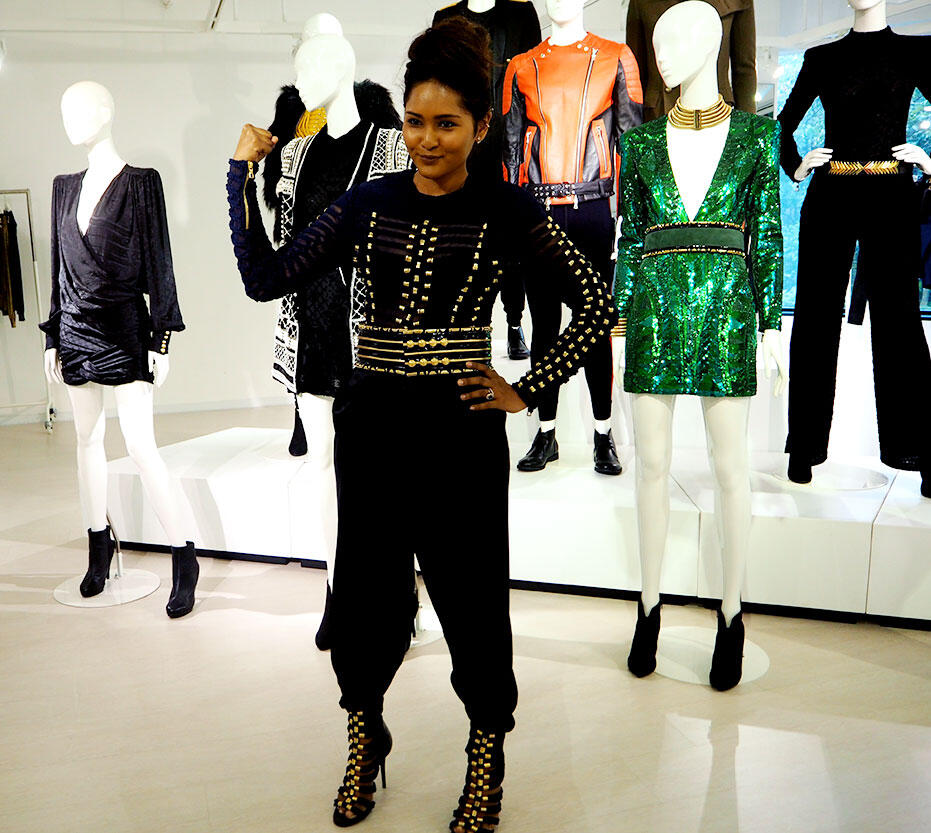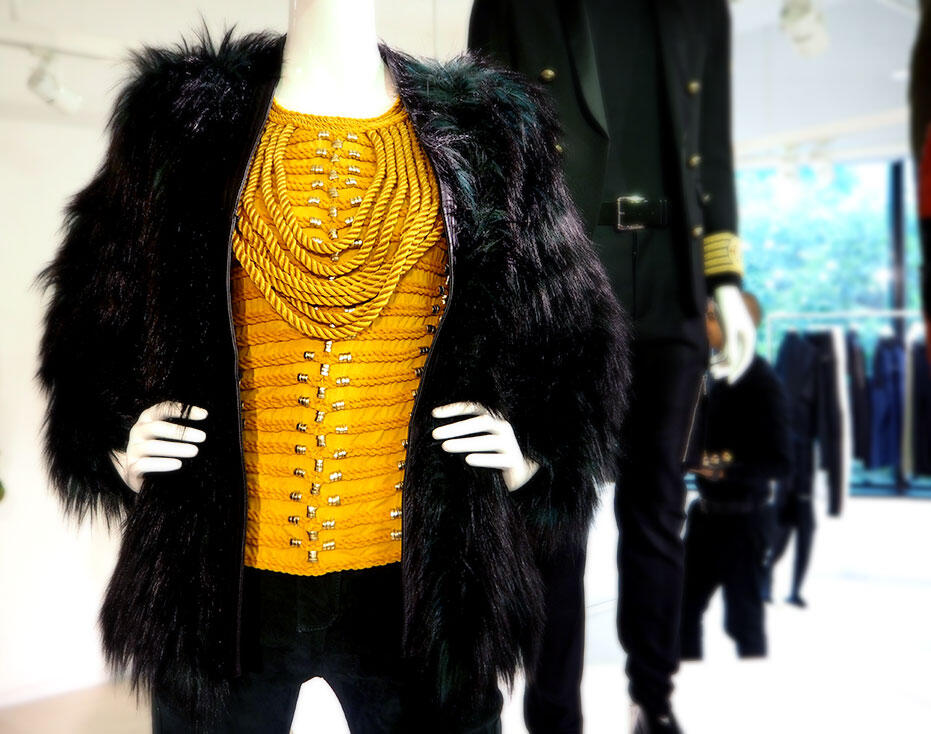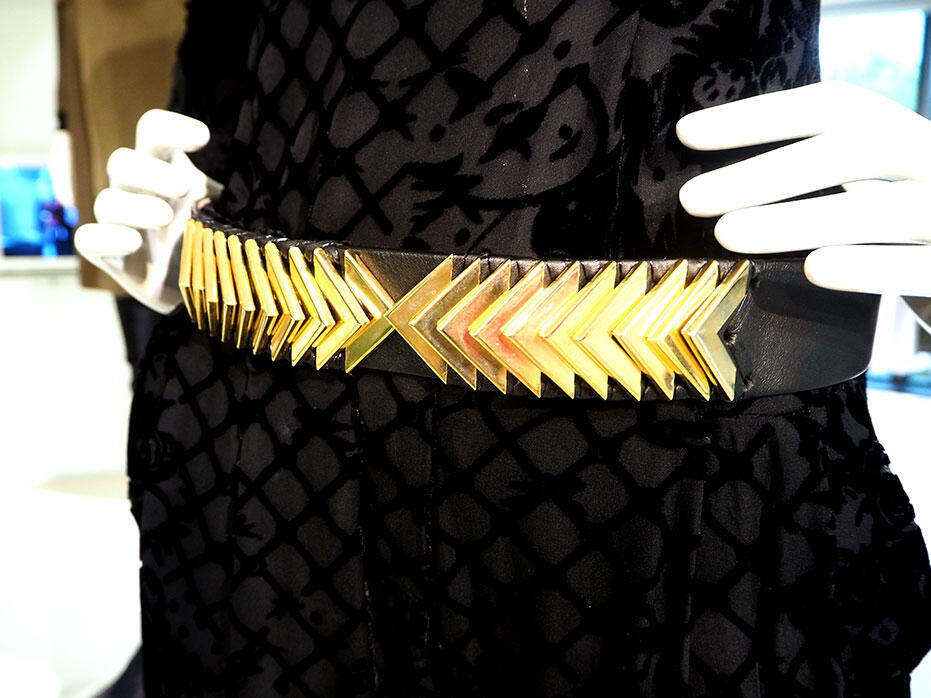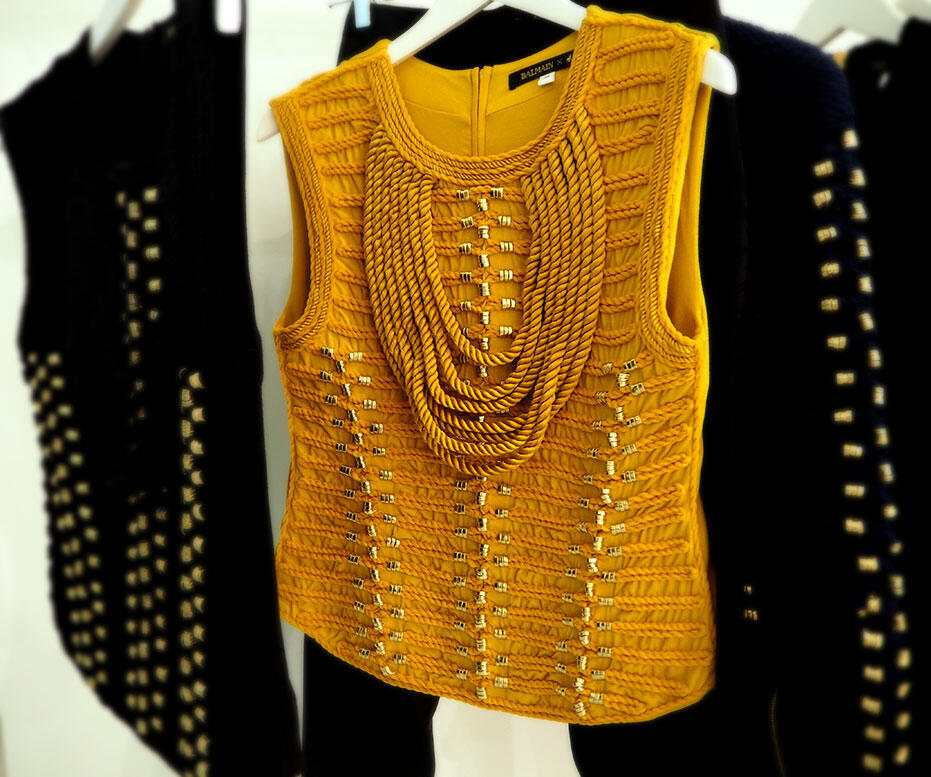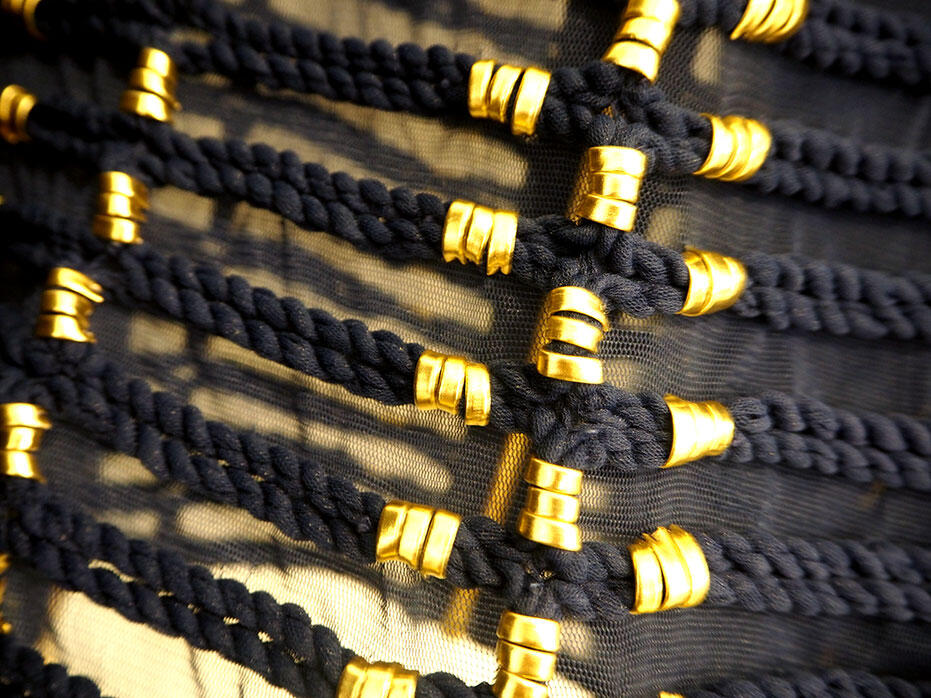 Then there's this sparkly, sequinned getup! It's green and glittery with Balmain's signature sharp V-drop in front. Joyce wanted to try it out, but then the only size that fits her is on the mannequin. 🙁 So we decided to have her try on the faux fur jacket instead. The faux fur jackets comes in green and red, but the green has a pretty leather sash that adds a nice kimono touch. It matches Joyce's leopard pants quite well!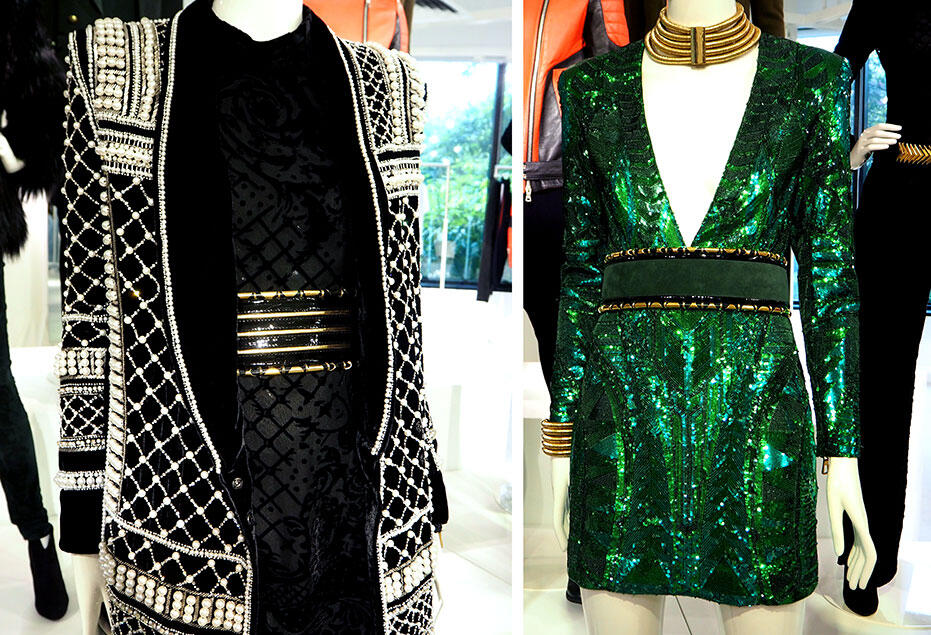 Because the sizes at the preview run quite large, we decided to stick to jackets and I suggested to Joyce to maybe try their military-cut blazer in white with the gold insignia buttons.
Joyce: But it's so boring!
*After trying it on* Joyce: It looks very nice actually, I like the cutting. It looked so deceivingly boring on the hanger!
That is the magic of Balmain's cut – the blazers have sharp shoulders to accentuate your shape, give it an edge and the buttons, of course adds a nice touch – makes one look like the ultimate boss lady. Who runs the world? Girls. Yep.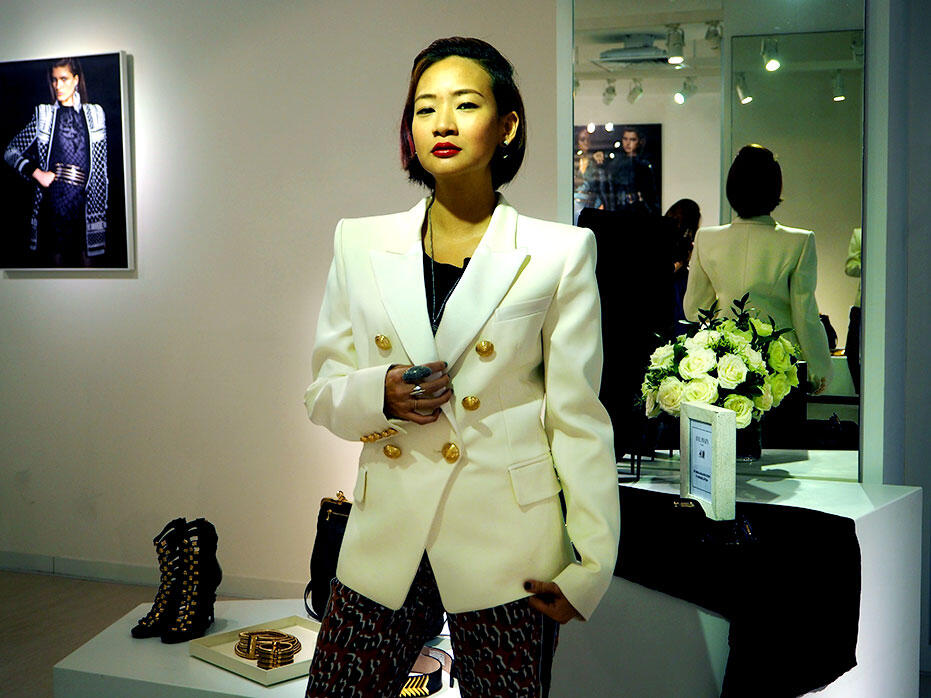 The women's accessories include heavily embellished clutches, decorated belts, golden insignia rings, and thick golden rope necklaces. There are also these gorgeous pair of shoes- black with gold capsules in front – another item in my forever-growing wishlist. Joyce tried on this thick bracelet with gorgeous reflective and very edgy angles that reminded me of a feminine version of Iron Man.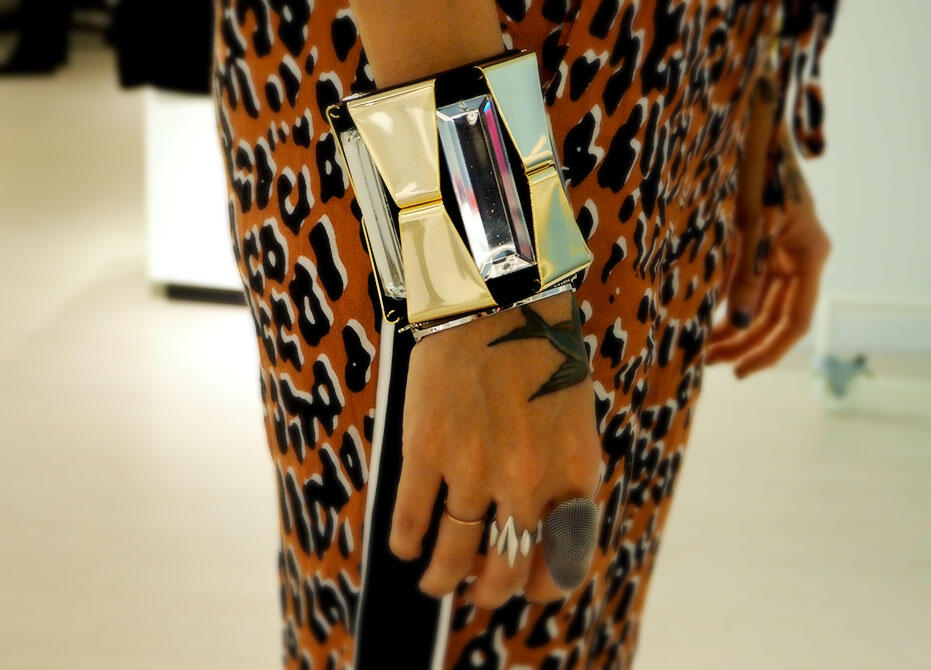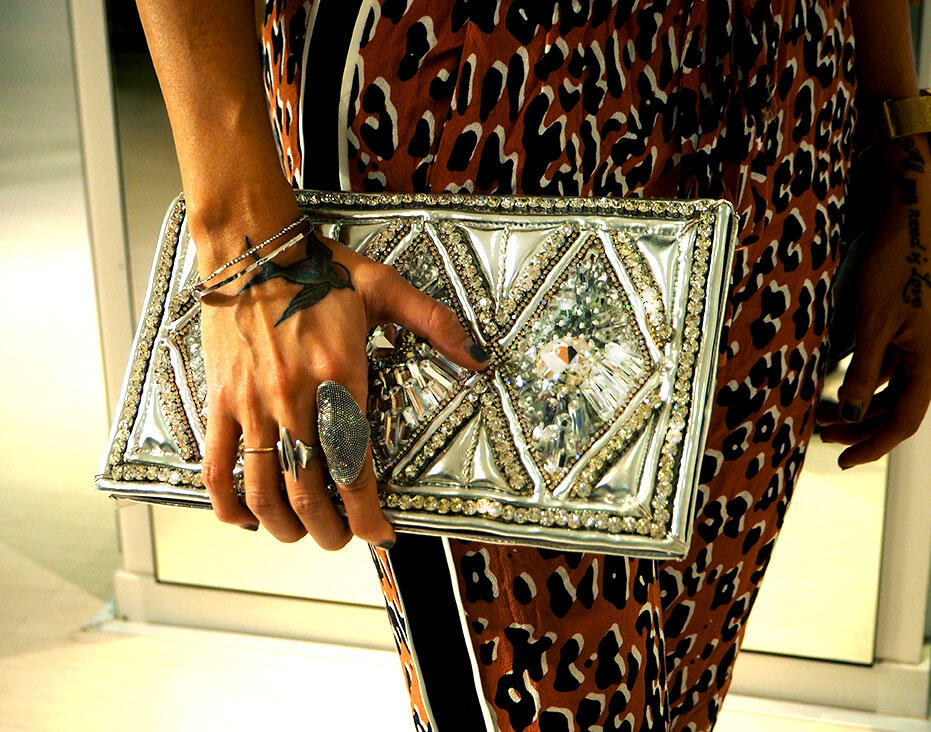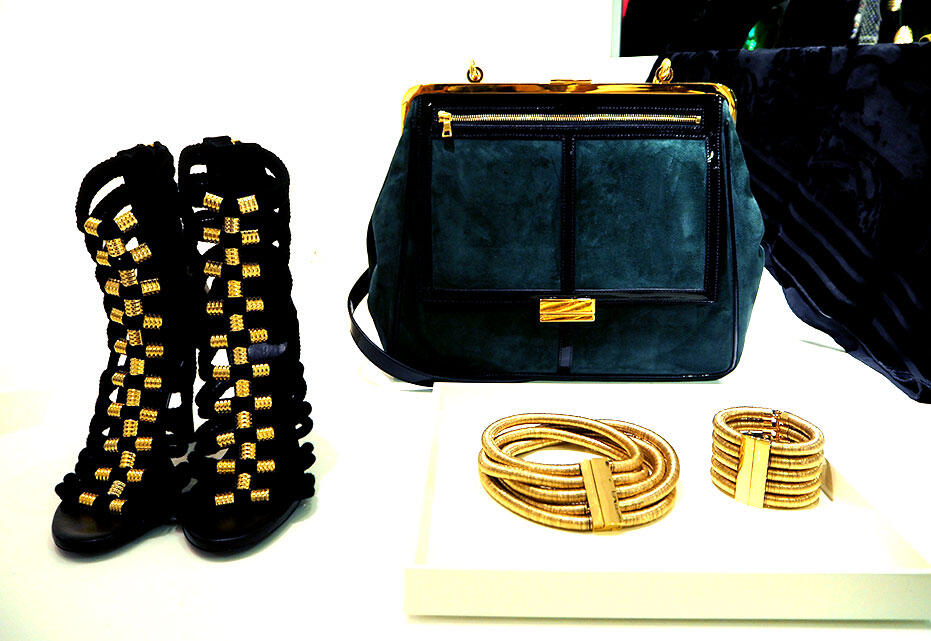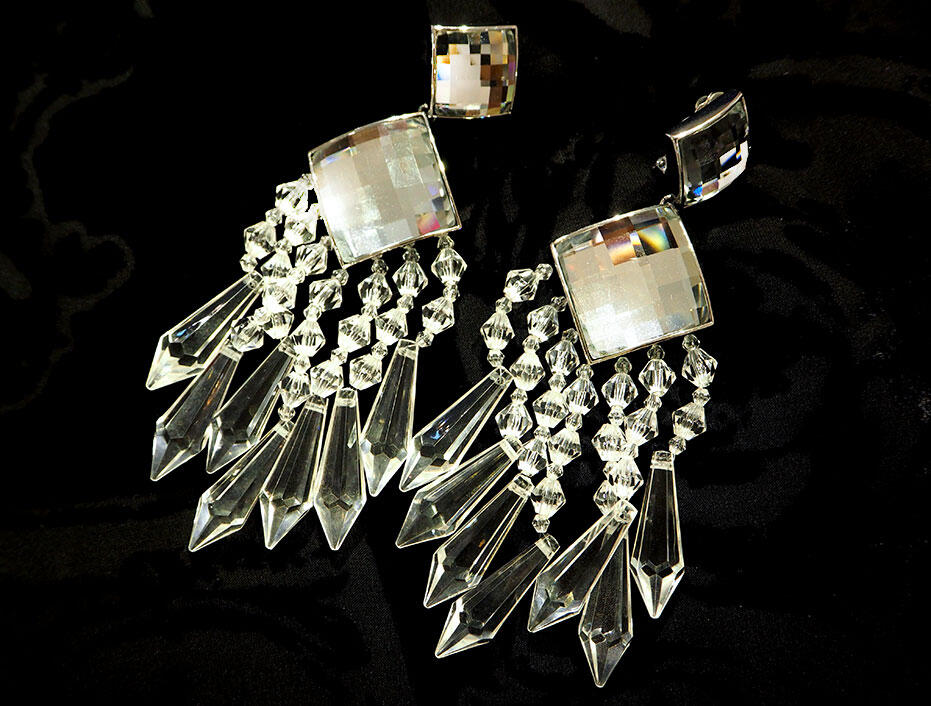 Some of the pieces that were not in the preview are these gorgeous ones below, which will be available during the official launch in-store!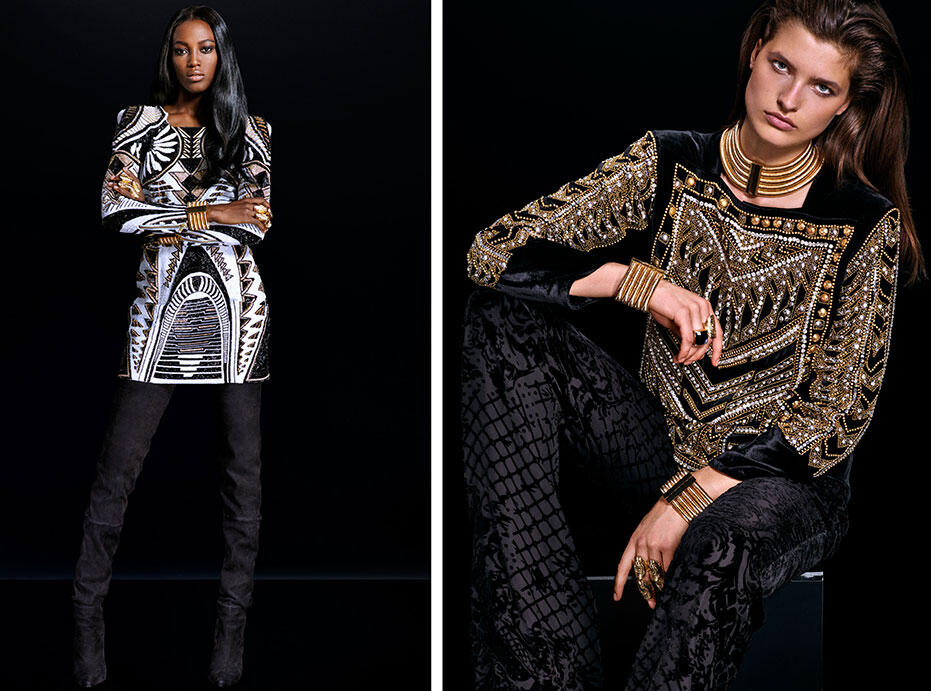 Aren't they gorgeous?? I want them all!
Oh and we were also very well-fed during the preview event, by none other than Nathalie's Gourmet – her food is always top notch, and I enjoyed the seared tuna a lot. Her delicious macarons were also happiness in my mouth. She is after all, famous for them, and they are never too sweet, which makes you feel like you can eat a whole plateful of them.  The H&M team always spoils us with such lovely treats!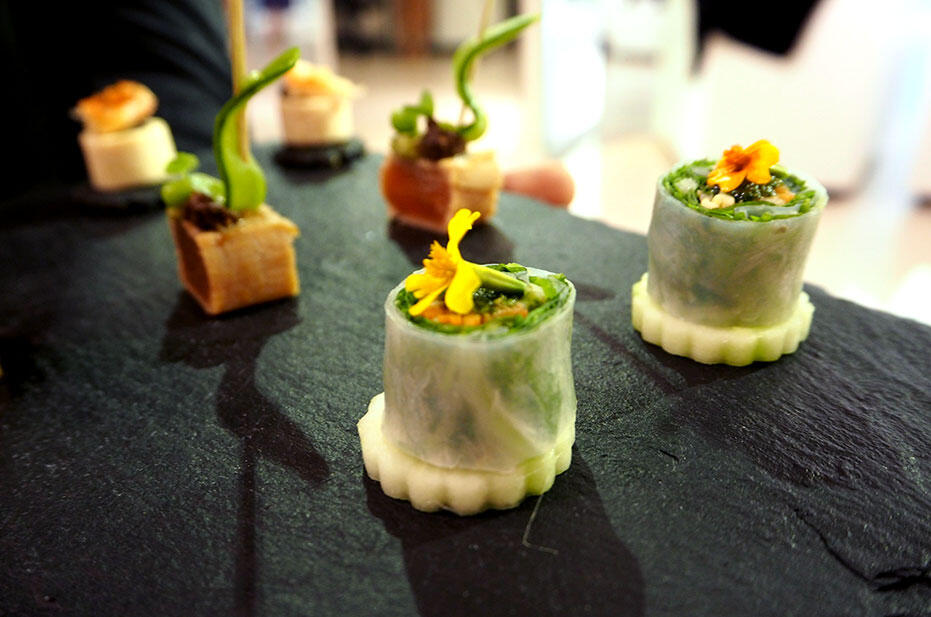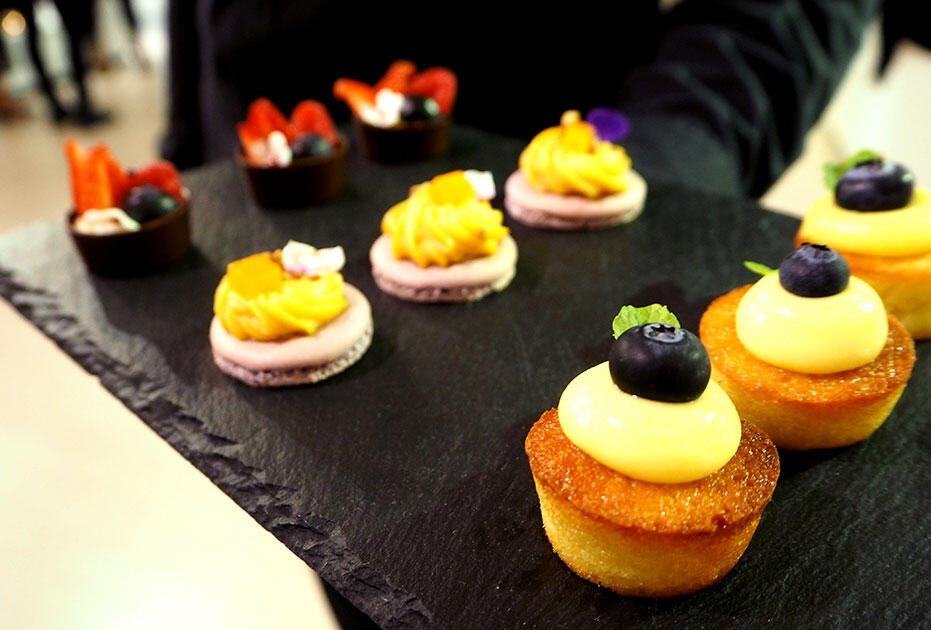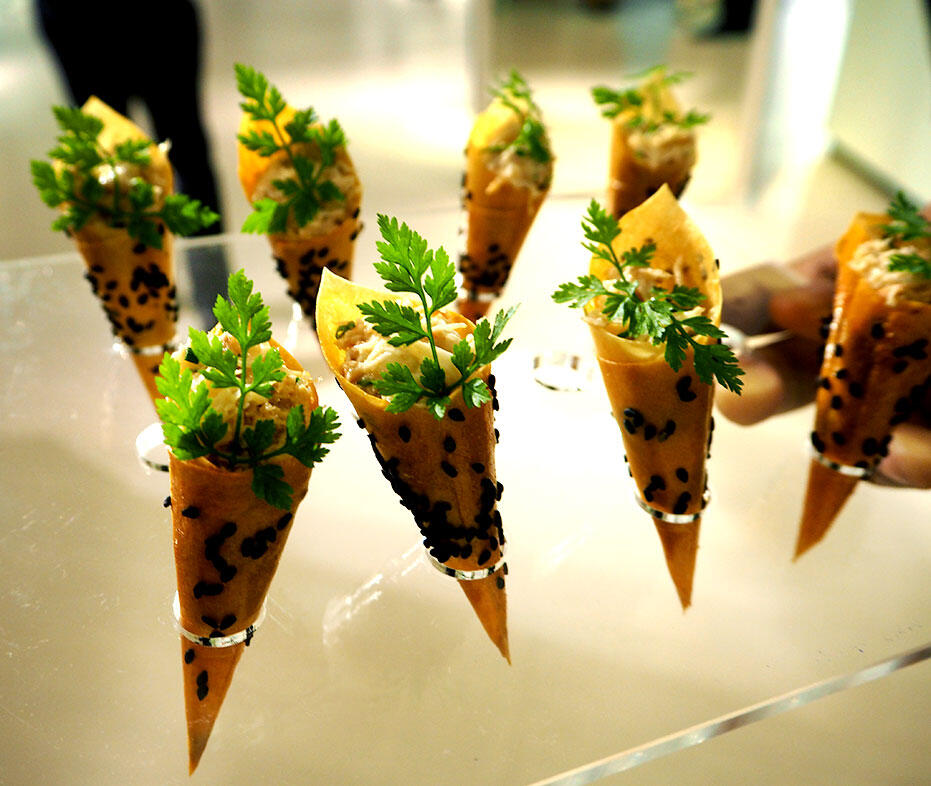 + + + + + + + + + + +
Save your dates! The collection is launching on 5th November 2015 – exclusively at H&M outlets in Lot 10 and Avenue K ONLY!
Prepare to queue overnight ladies and gents, I promise you, it will be so worth it!
H&M Lot 10 Shopping Centre
Ground, 1st & 2nd floor
50, Jalan Sultan Ismail
50250 Kuala Lumpur
H&M Avenue K
LOT G1, G2, C17, UC10 & M17A
156 Jalan Ampang
50450 Kuala Lumpur
For more information, please follow H&M here:
Website: hm.com/my
Facebook: facebook.com/HM
Instagram: @HM
Twitter: @HMmalaysia