Love, Bonito has collaborated with Taiwanese-Italian host and model Liv Lo for the brand's first sports line!
Cheryl from Love, Bonito very nicely sent a surprise package of a top and bottom set from Singapore to the KBF office for me, but i sadly had to reply her email saying that thanks to all the eating and traveling i've done since June, i'm no longer a size XS, and had to return it.
I can't lie about it anymore. I can't even fit my normal clothes and it's really getting to me. So much so to the point i've religiously gone to yoga weekly for the past month, and Powerplate twice in the past week. I even went to work out on Sunday! I NEVER bother going to work out on a Sunday but it was the only spare time i could find. I can't go up a(nother) clothing size. I just can't!
Digressed. But back to inspirational work out pix of girls with abs so that i will get there. (Maybe if i cut down the alcohol and food i can… hmmm ahhh)
I loveeee the video! Super feel good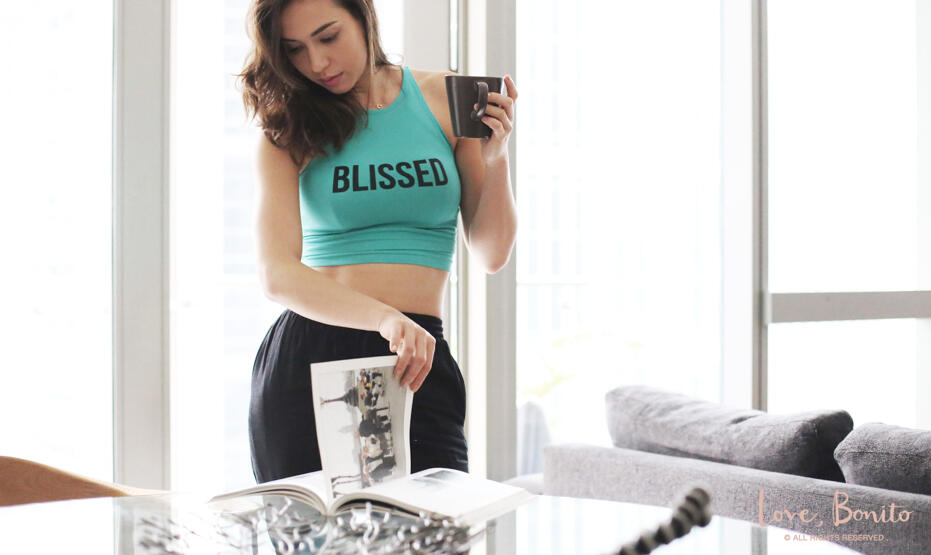 Q&A with Love, Bonito >
+ + + + +
Why Liv Lo and LB?
Liv Lo exemplifies what it is to be a modern Singaporean woman who takes pride in her career and keeping fit at the same time. Apart from hosting and modelling, Liv teaches yoga as well! Love, Bonito believes that she is the perfect role model in inspiring and encouraging women to be better versions of themselves.
Love, Bonito acknowledges that women today are leading more holistic and multi-faceted lives. They are investing more time and effort into health and wellness. Through this collection we hope to dress women in all aspects of their lives and encourage them to stay strong and healthy amidst their busy lifestyles, all while looking chic and stylish.
Tell us a bit about the materials or technology or design process.
For this sports line, we want to merge functionality with style. Many sports apparel in the current market tend to focus less on the aesthetics of their pieces and this is where Love, Bonito comes in. We have created pieces that will cater to sports enthusiasts who wish to look fashionable and stylish even when working out.
We paid special attention to the breathability of the material used and the way it stretches and moves with the body. It is essential to ensure that women who put on the attire feel like they have the necessary support that they require when exercising.
How many pieces are there?
There are 9 different designs in the whole collection that will be available on our website. 6-8 designs from the collection will be available at our Mid Valley store.
How long has this collaboration been brewing for?
As this is the first time we are designing a sports line, we definitely needed some time to understand what goes into the process of creating comfortable yet stylish sports attire. We took half a year conceptualizing the designs with Liv, picking out the most suitable fabric and fit that will make this collection stand out from other sports apparel in the market today. We are really excited to have our customers keep fit and stay strong, all while being in a Liv Lo for Love, Bonito piece!
+ + + + +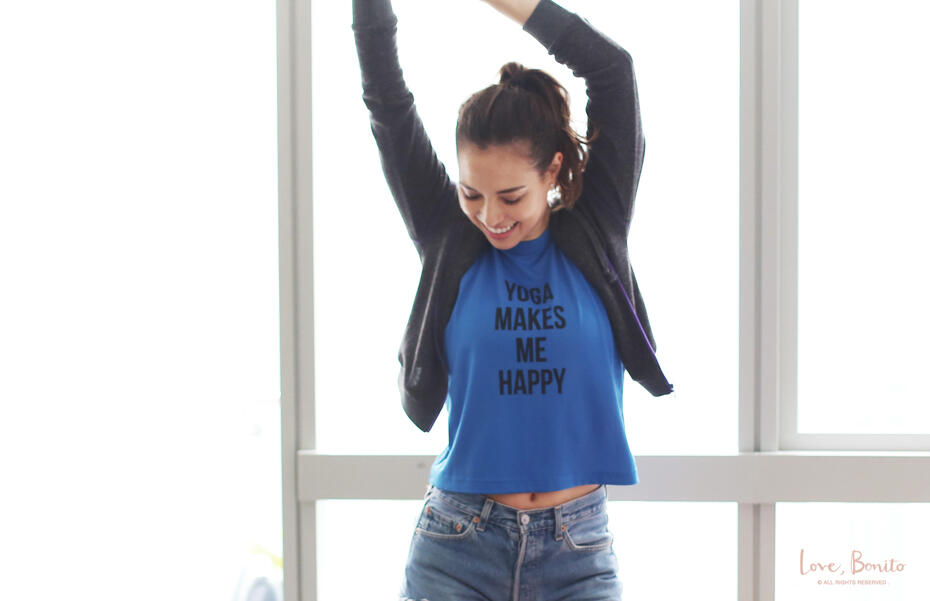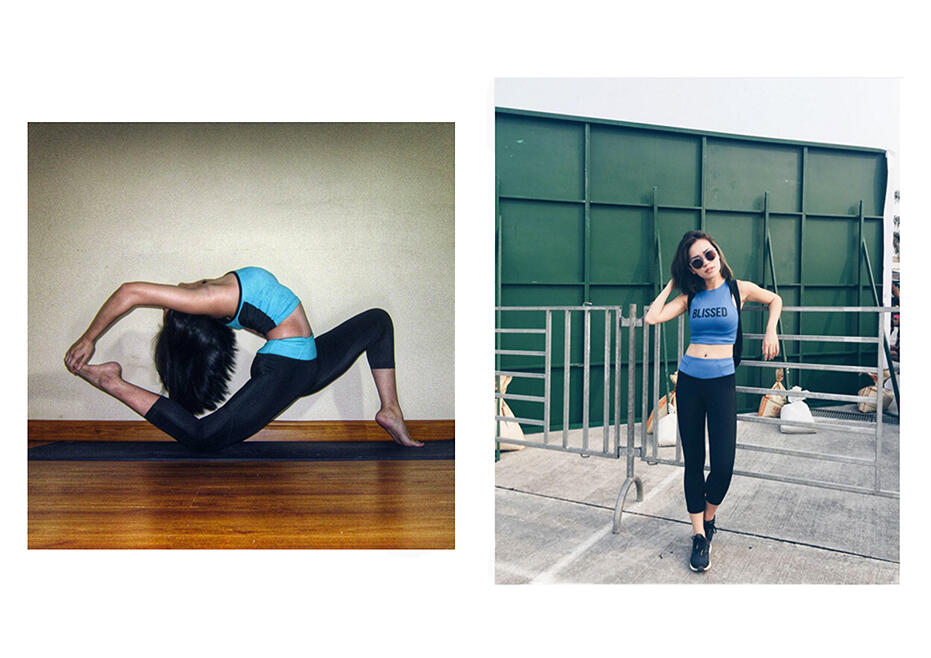 Fitness enthusiasts Evie Wong and Karen Kho (above) wearing the collection.
The Liv Lo for Love, Bonito collection is now available online at www.lovebonito.com, and will be available at their Mid Valley Megamall store from 6th November 2015.
+ + + + + + + + + + + +
For more information about Love, Bonito:
Website: www.lovebonito.com
Facebook:  www.facebook.com/lovebonito
Instagram: @lovebonito.MY
Love, Bonito,
First Floor F-072A & 072B,
Mid Valley Megamall,
Lingkaran Syed Putra,
Kuala Lumpur 59200.
Tel: +603 2201 7187
+ + + + + + + + + + + +
For more information about Love, Bonito:
Website: www.lovebonito.com
Facebook:  www.facebook.com/lovebonito
Instagram: @lovebonito.MY
Love, Bonito,
First Floor F-072A & 072B,
Mid Valley Megamall,
Lingkaran Syed Putra,
Kuala Lumpur 59200.
Tel: +603 2201 7187