After being away and not hitting my regular gym for 5 weeks (save for some hiking in California and cycling in Nevada), i decided it was time to really get back in to it cos i had lost whatever arm muscles i'd previously attempted to build up, and all the food + partying had just gone to my belly -_-
The first week back was ridiculous… i would curse and then laugh hysterically to myself during the sessions (blame the lack of oxygen flowing to my brain).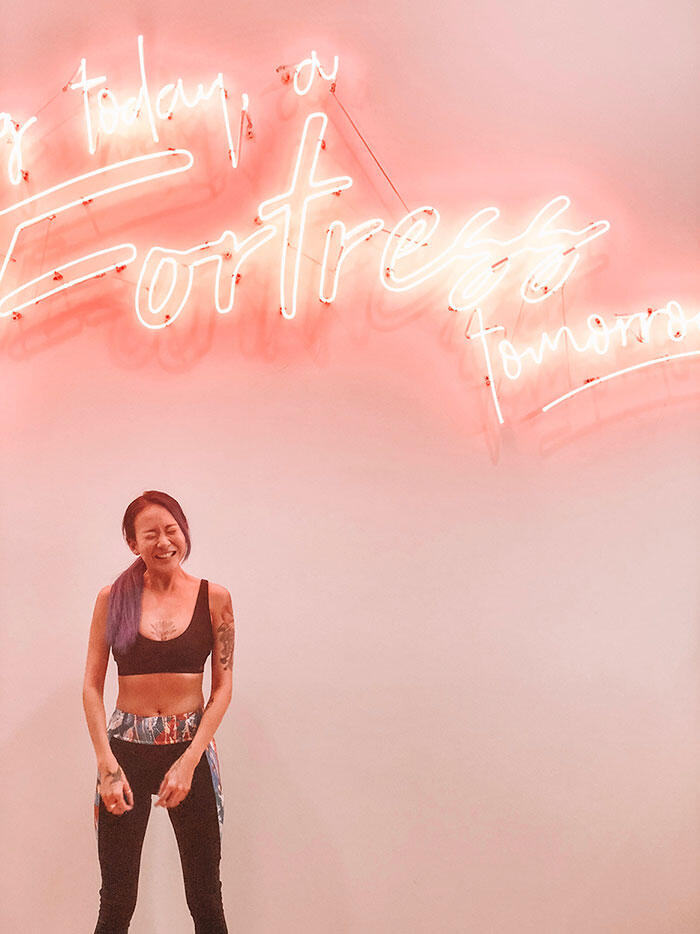 During this pic i laughed, "I shouldn't have eaten nasi lemak for lunch!"
I had a 30-min window for lunch alone and ducked into the nearest restaurant (which happened to be Madam Kwan's) before my next meeting.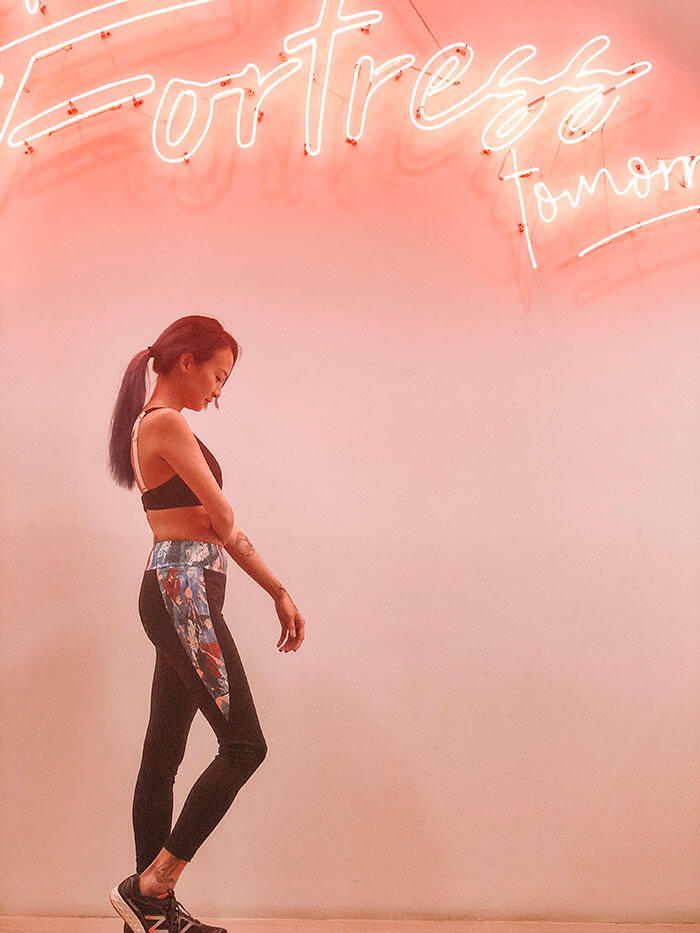 Pictured above are new leggings (which i've worn for two workouts now) by Fit Rebel, made in collaboration with autistic artist, Yuri Azzari, and The National Autism Society of Malaysia (NASOM).
Mentored by Malaysian artist Raja Azhar, Yuri Azzari exhibited early signs of being an artist since the age of four – when he sketched a petrol station down to great detail, and Menara TM from six angles. With his parents' guidance and encouragement, Yuri has sold more paintings than he can count, placing himself as an individual on the spectrum who's able to be self-sufficient.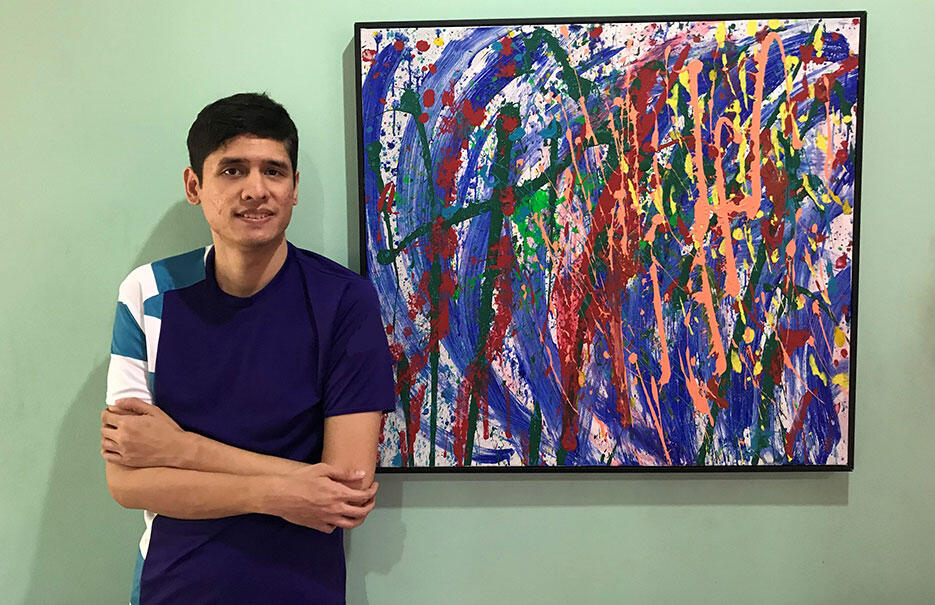 Now his work gets to be appreciated in a different manner, in the form of athleisure wear!
These are unique, high-performance leggings cos Fit Rebel has gone thru many R&D processes to create fabric that is comfortable yet tough for all types of workouts. I've worn their leggings for runs, hikes (past branches and rocks), yoga, gym sessions. One of the most important factors about workout leggings for me is that i don't feel suffocated nor hot in them, cos i'll be moving lots and raising my body temp!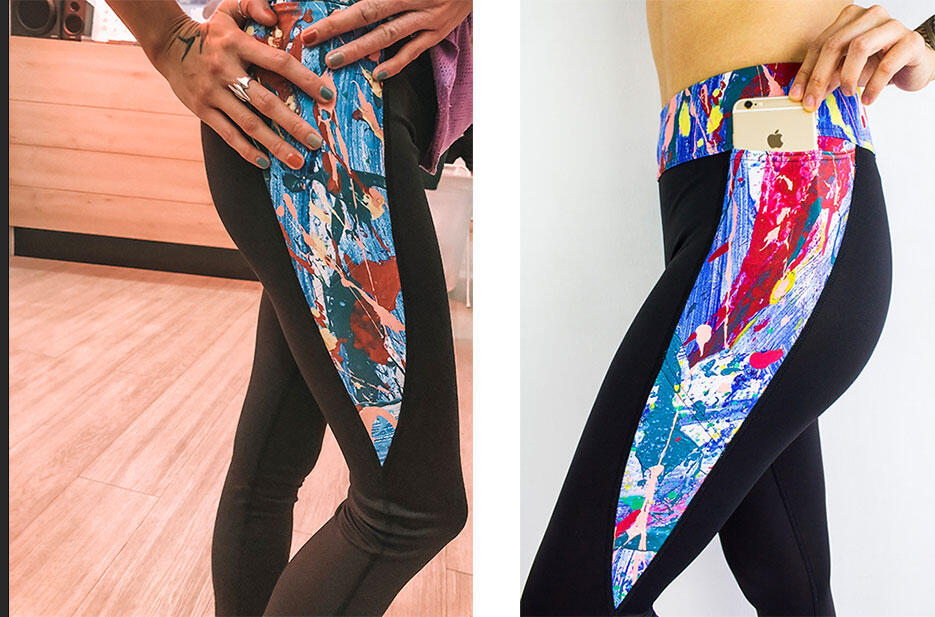 The side panel where Yuri's art is featured, is designed to flatter due to its slimming angles, making you look even longer and leaner than usual. I wore them before reading bout this slimming feature, and did admire myself in the mirror thinking it was because the leggings were black! The panels also double up as cleverly hidden pockets (again, i didn't notice this pocket till i read the press release -_-) that can fit phone, money and keys.
Since Christmas is coming, this would be a great gift idea… cos you're basically giving something functional, for a healthy cause, and supporting other types of beings; all at the same time 🙂
These #AutismAwareness collaboration edition leggings are available in limited quantities.
Available in blue and green, each pair is priced affordably at RM 138 / USD 35.
Proceeds from all sales will be directed to the National Autism Society of Malaysia and Yuri's trust fund.
Visit Fit Rebel's online store or visit APOM's outlet in Bangsar Village to place your orders.
Thank you Nadia Hasbi, the founder of Fit Rebel who sent me the leggings, along with her book and a very sweet letter that made me tear. 0_-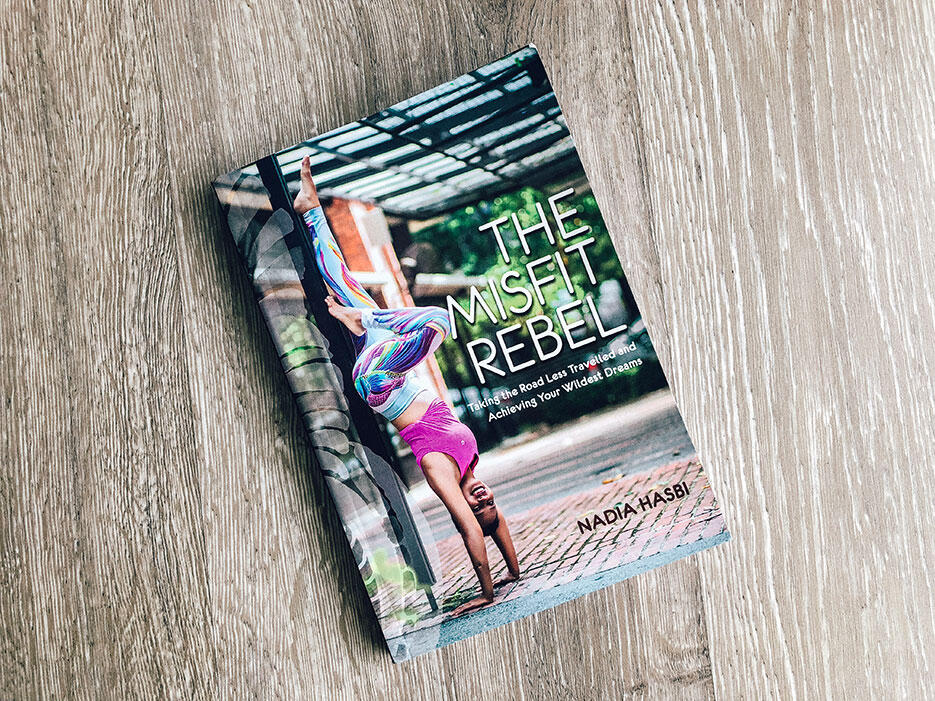 I'm such a fan of her leggings cos you can't deny good quality… and she noticed me wearing her old designs that are still lasting from a few years back! So besides sending me Yuri's leggings, she also sent me… new FAIRY ones! BLESS.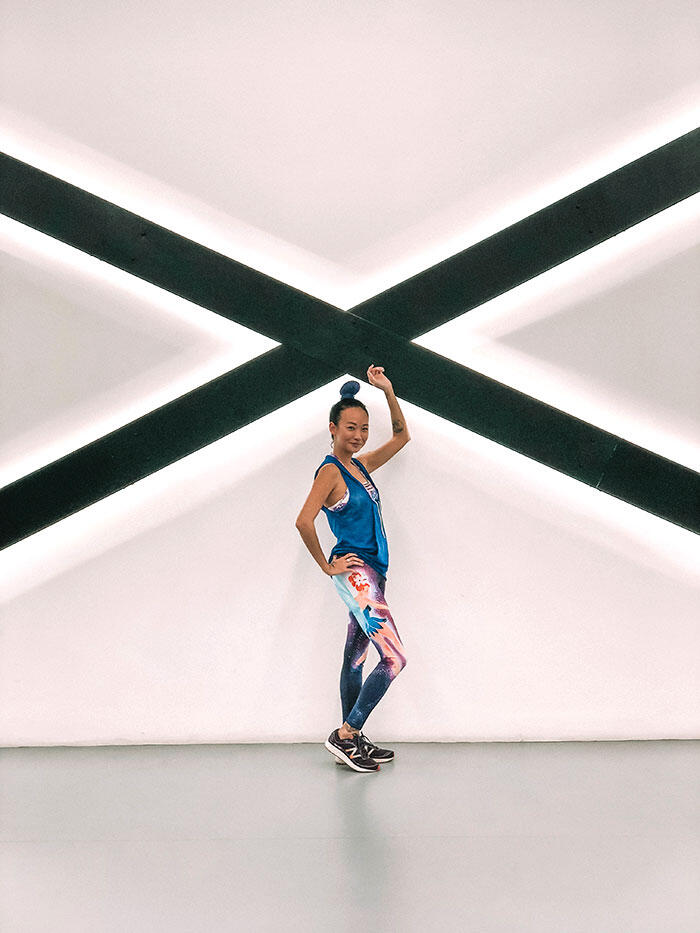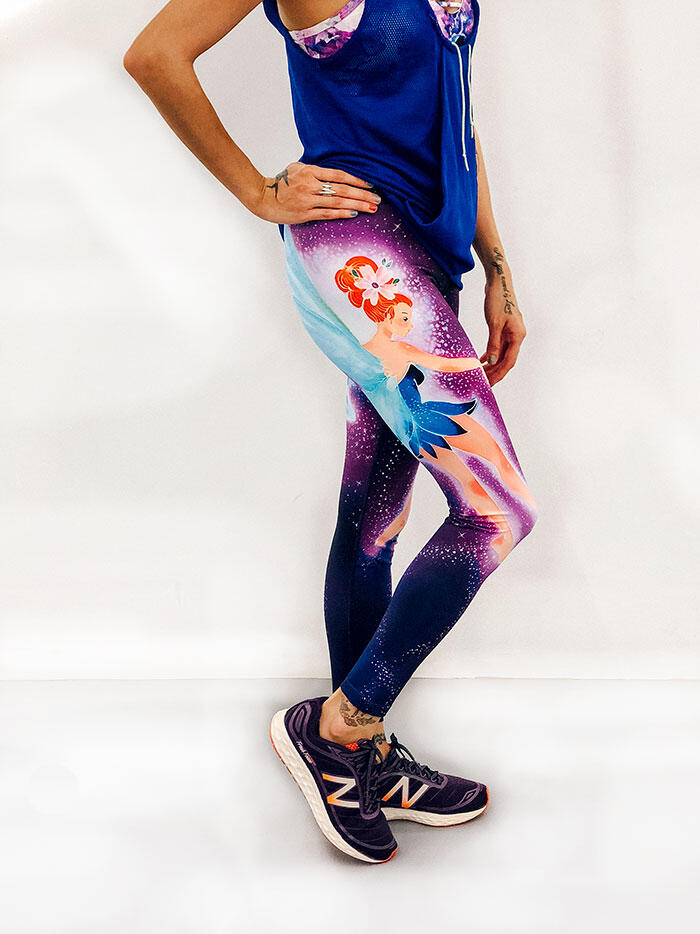 And it's purple and blue… as are most of my things atm – water bottle, gym shoes, hair colour, bag!
IG: @fitrebelapparel
Facebook: Fit Rebel
Webstore: fitrebel.com

+ + + + + + + + + + + + + +
Andddd thanks to the guys at Fort Gyms who patiently take my pictures  😆