Joyce: "Hey, Baby… A bit last minute, but would you or April be able to cover the KOZO x Justin Chew event today?"
Baby: "Oh, I've actually promised Tianna that I would drop by."
Joyce: "Great!" *followed by a thumbs-up emoticon*
* Disclaimer: Emoticons are a BIG thing at KinkyBlueFairy. We take it seriously.
Baby: "April…. Event tonight. You're coming!"
April: "Okay la, King"
[Joyce: Just to give you a heads up… Baby has got April to call her King, and they call me Goddess. Yeah… i don't know how they come up with this.]
We were really excited to see (and try on) the KOZO & KOZO x Justin Chew collections. Prior to the event, we saw some teasers on KOZO's Instagram and immediately fell in love with the cross double-breasted crop tank with side trains.
When we got to the Fabspy flagship store in Midvalley, that was the first piece we grabbed from the rack to try on. Baby managed to coerce April into trying (and later buying) a pair of culottes 🙂
[April: She is the devil!]
To give you a bit of background about KOZO, the brand was created by Rin, and is a representation of a new chapter in her life reflecting on her ideology of having something steadfast to hang on to in the midst of all imminent changes that happen.
"Let a KOZO piece be a part of your exploratory journey. Allow us (the brand) to be your constant as you embrace the changes in life," adds Rin.
Having tried and tested her creations, we believe that the pieces are timeless. The collection is defined by asymmetrical lines, loose silhouettes and clean structures. They can be worn for almost any occasion depending how one styles it- glamorous nights out or casual daywear.
"Where there is a storm, the sun will shine after – where there is light, there will be darkness"
(One cannot be without the other, existing in perfect harmony)
Inspired by this quote, Rin named her debut collection Episode One which translates its essence through the combination of colours and fabrics chosen to represent an experiential journey – from hopeful to sombre, and the embodiment of the co-existence of light and darkness.
"Each piece is inspired with simplicity and fluidity in mind- harmoniously merging structure and wearability, to form seasonless ensembles for any occasion. The debut collection is predominantly in ivory white, pebble grey and off-black with hints of different shades of primary colours. The collection pieces are made up of smooth-to-touch and textured fabrics like 100% Japanese cotton, knit cotton and Sofi High Japan."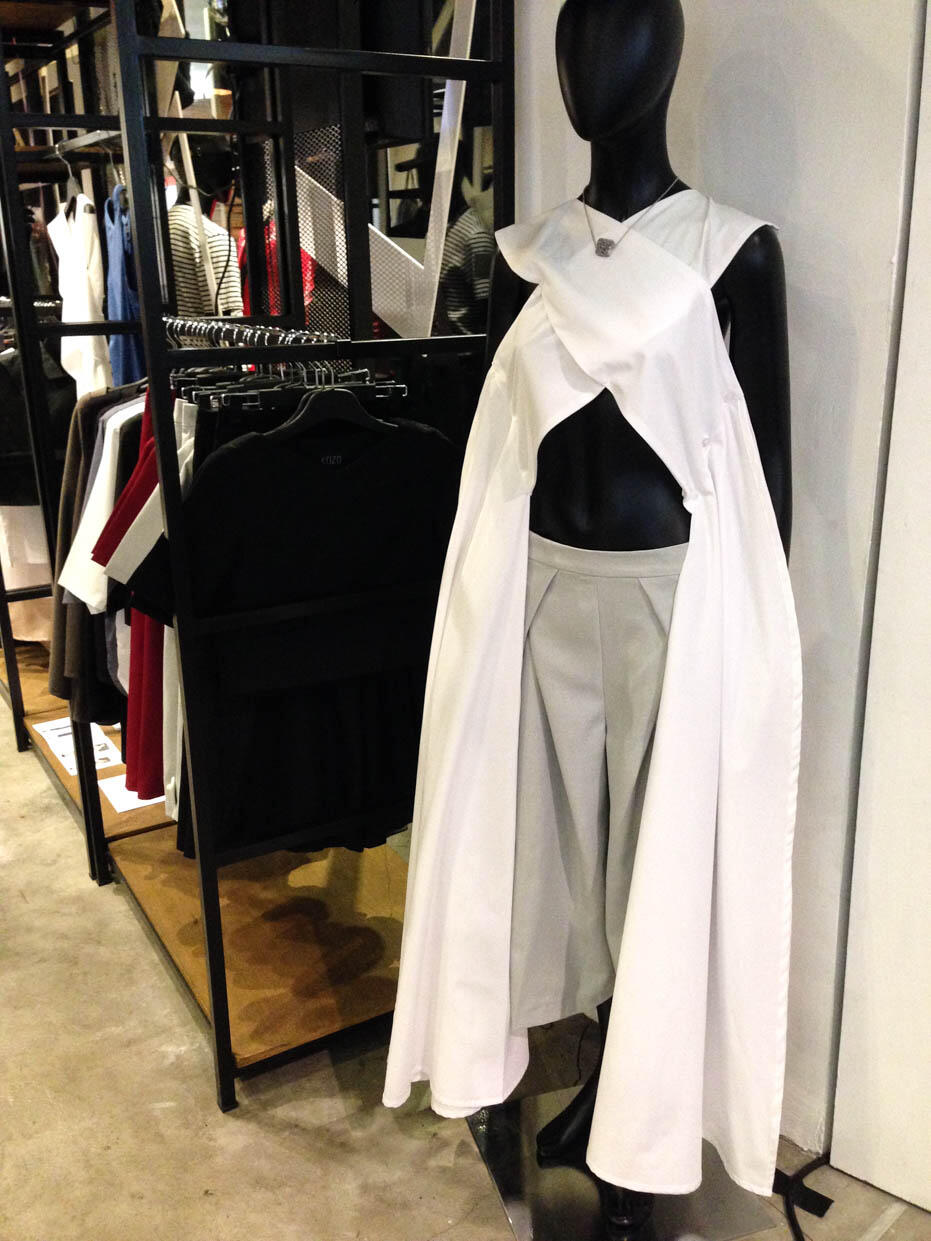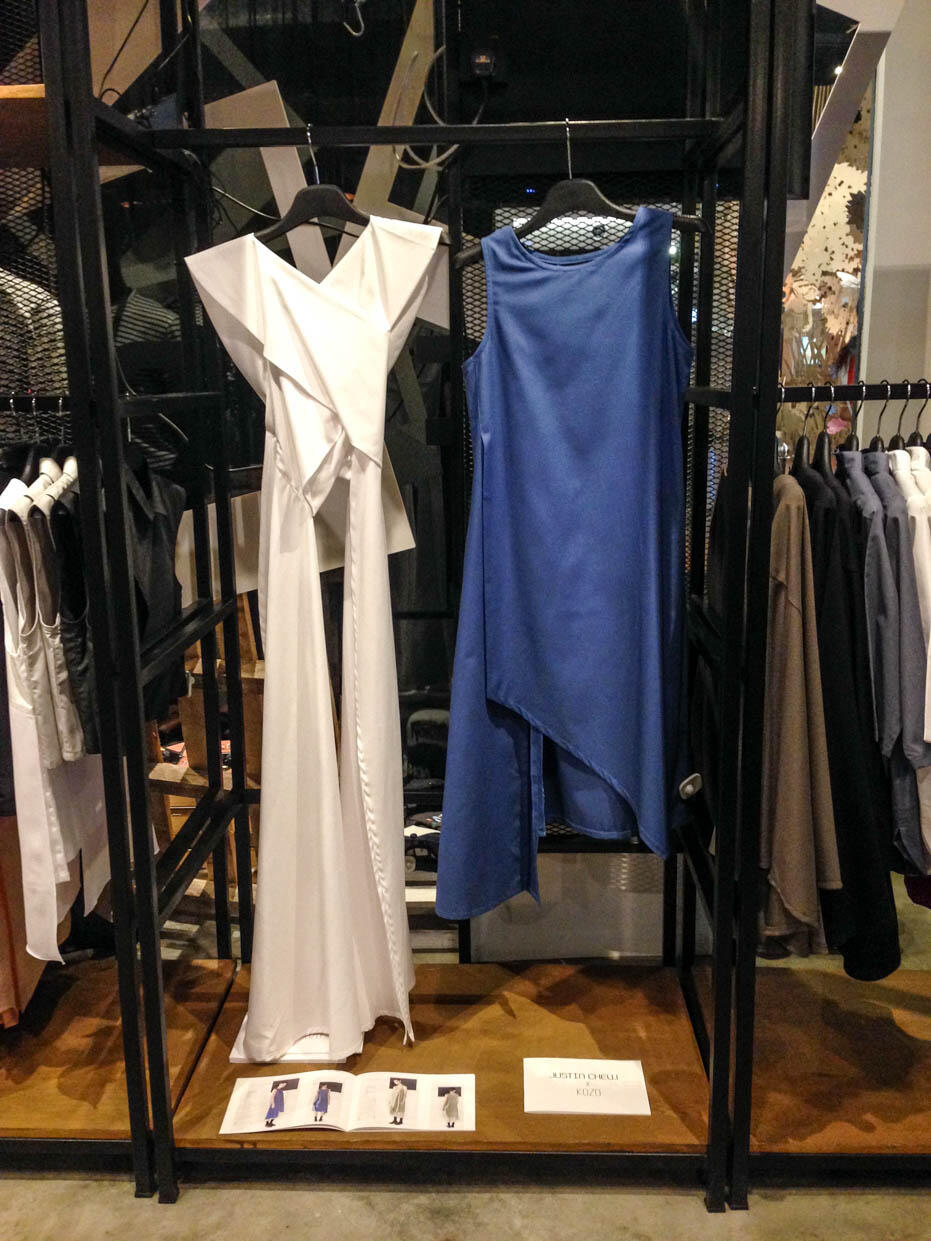 The beautiful cross cropped top with gorgeous drapes and sleeveless asymmetrical dress.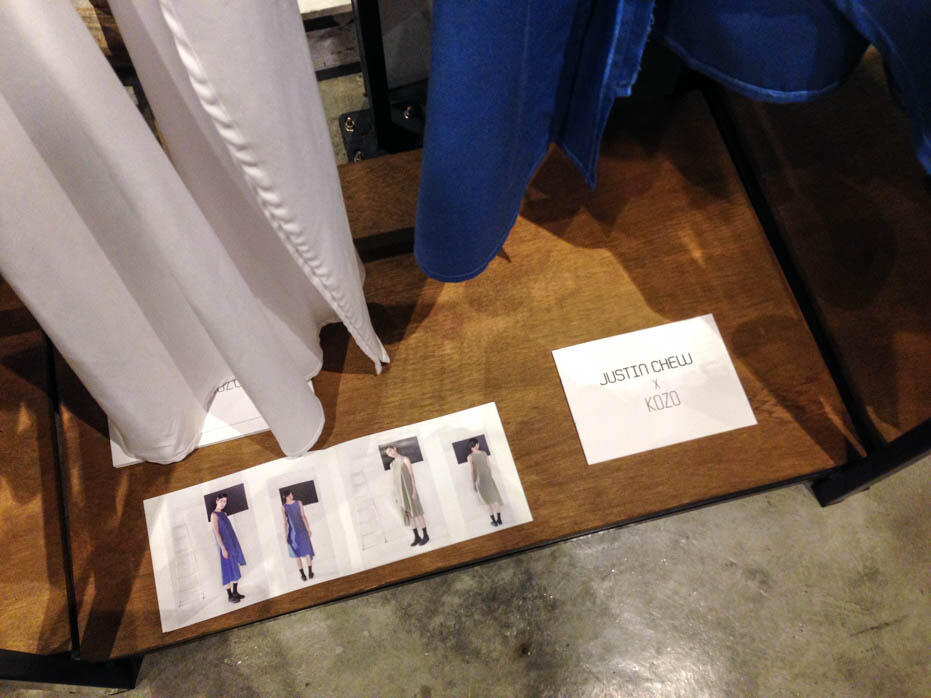 The KOZO x Justin Chew which falls under the Justin Chew Basic line is a befitting partnership. Known for his clean cut silhouettes and wearable everyday pieces, Justin teamed up with KOZO to produce a contemporary collection.
"I imagined that if I was a girl, these would be the sort of basic staples that I would have in my wardrobe," says Justin.
The collection's colour palette is a combination of his signature monotone shades with a hint of KOZO's personality in peach and lavender hues. The fabric chosen in this collection ensure the wearability of these pieces in Malaysian weather without compromising on style.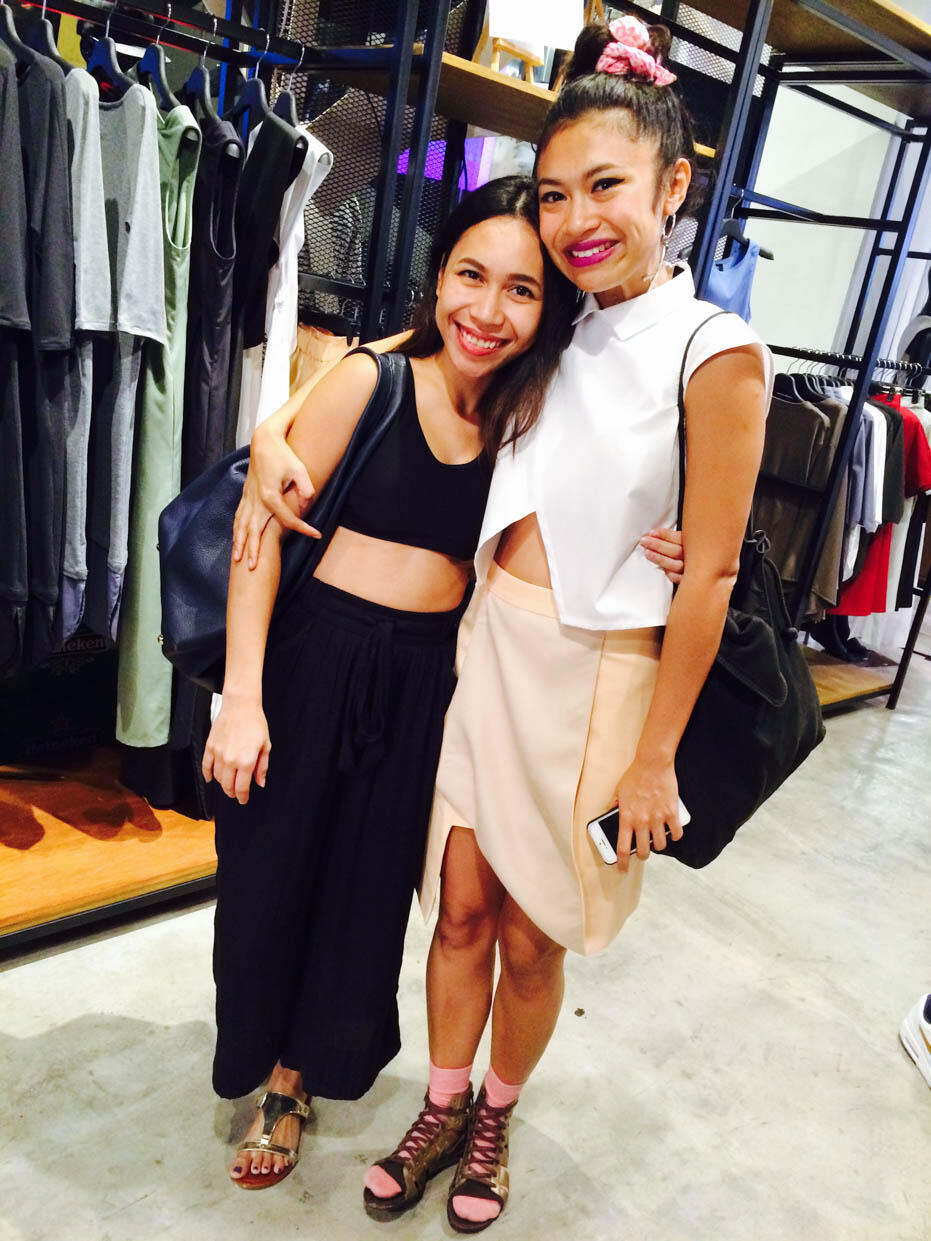 Baby and Arabyrd who performed a mean set at the launch. Arabyrd is seen here wearing asymmetrical short skirt dual in peach and collared cropped top in white from KOZO x Justin Chew Collection.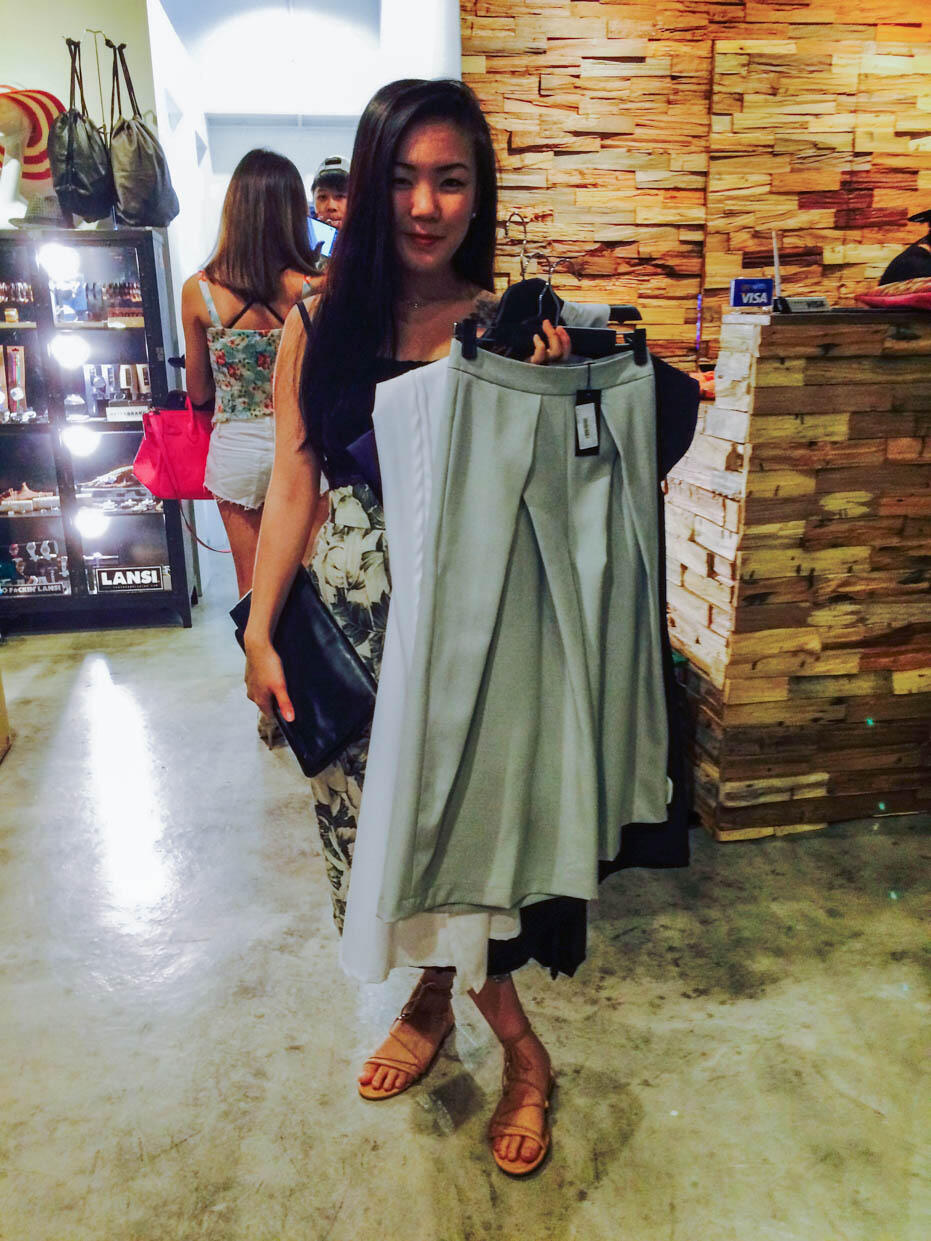 April: "Ok, Baby… I'll try them on… but I'm not buying anything."
Baby: "BUT NICE LA."
April: "NO, I shouldn't be shopping. Stop encouraging me!!"
Baby: "You listen to me. I am King."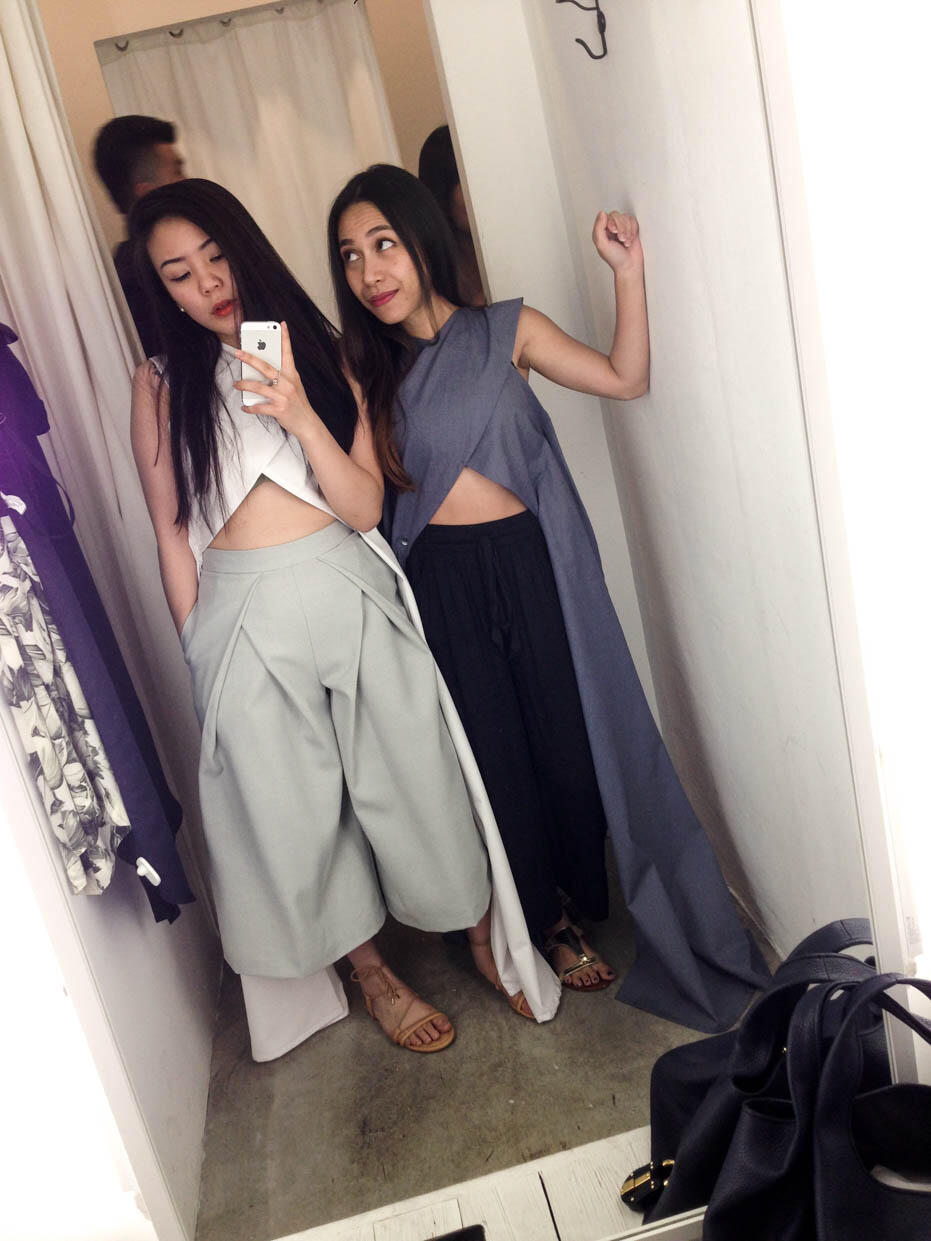 Baby: "SEE, nice right? You like right?"
Sigh.. the heart wants what the heart wants.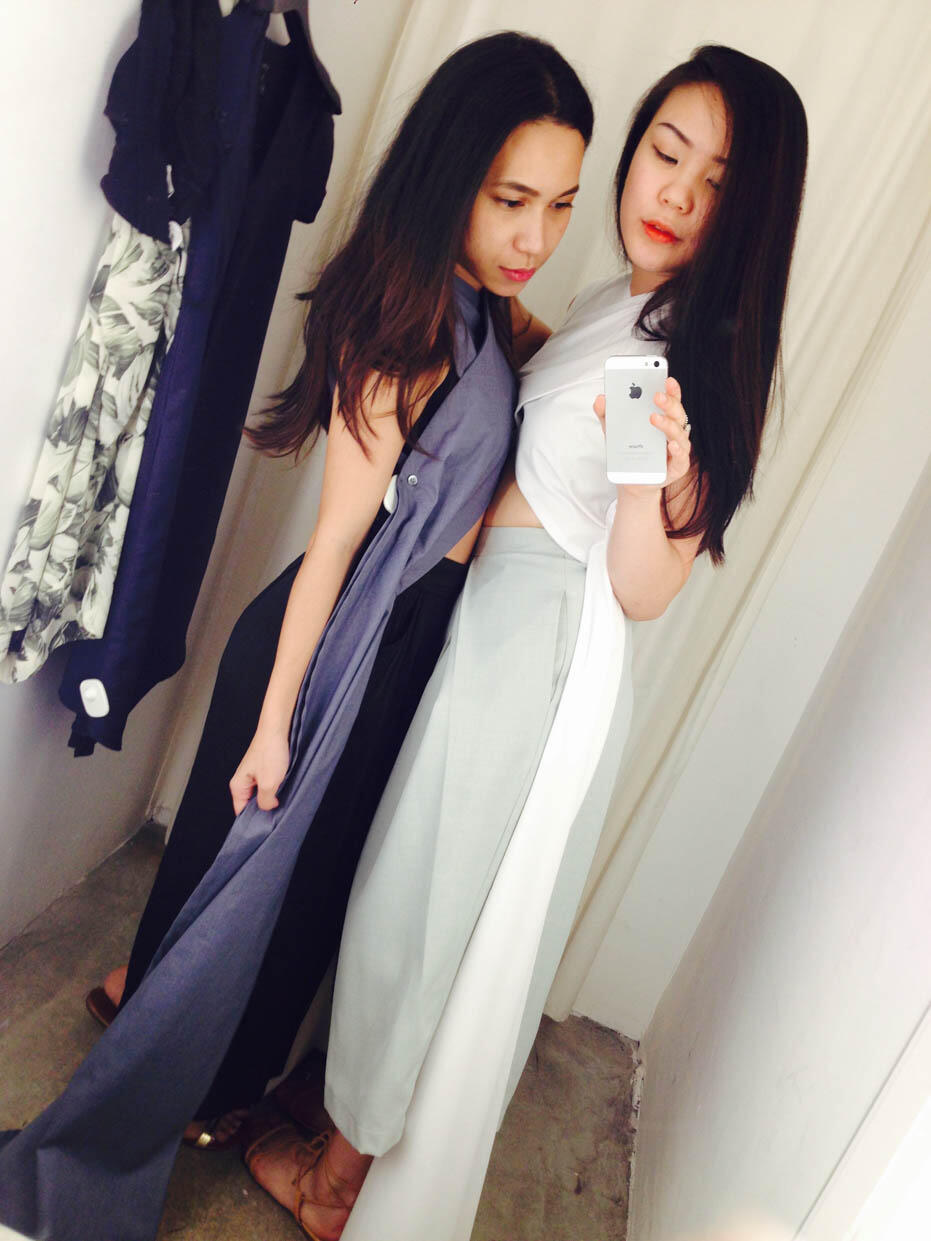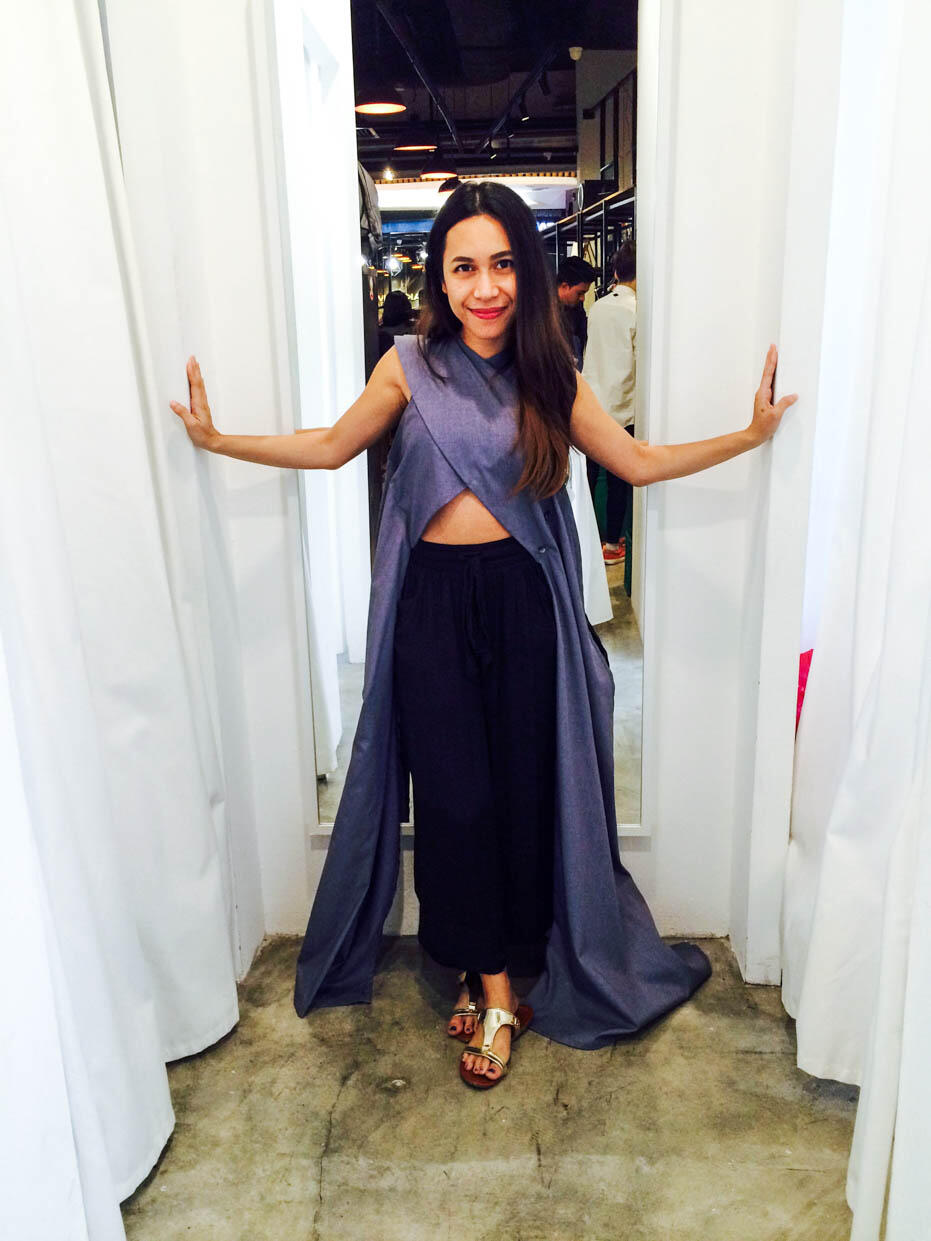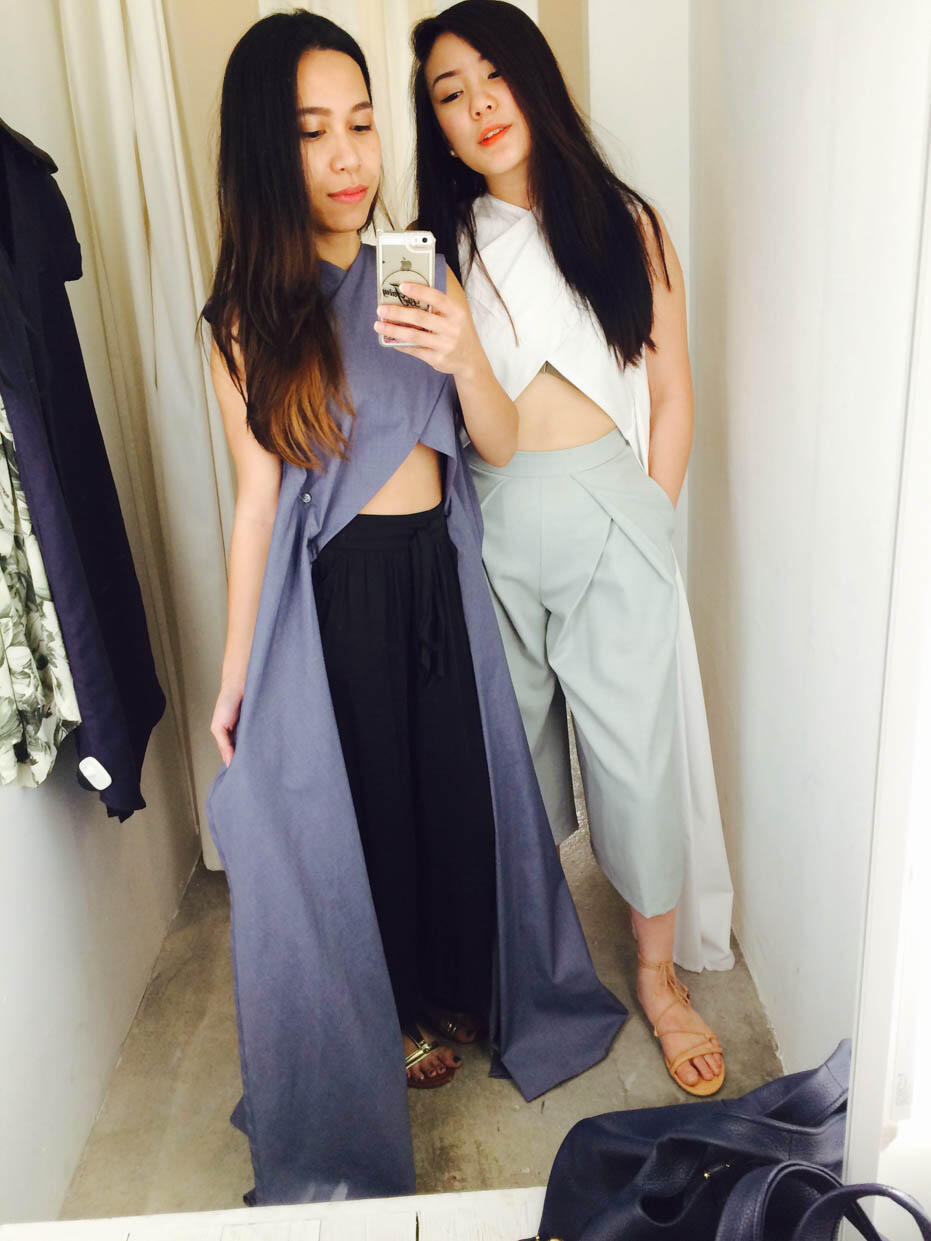 [Joyce: WHY are there SO MANY pictures of you both…!? -_-]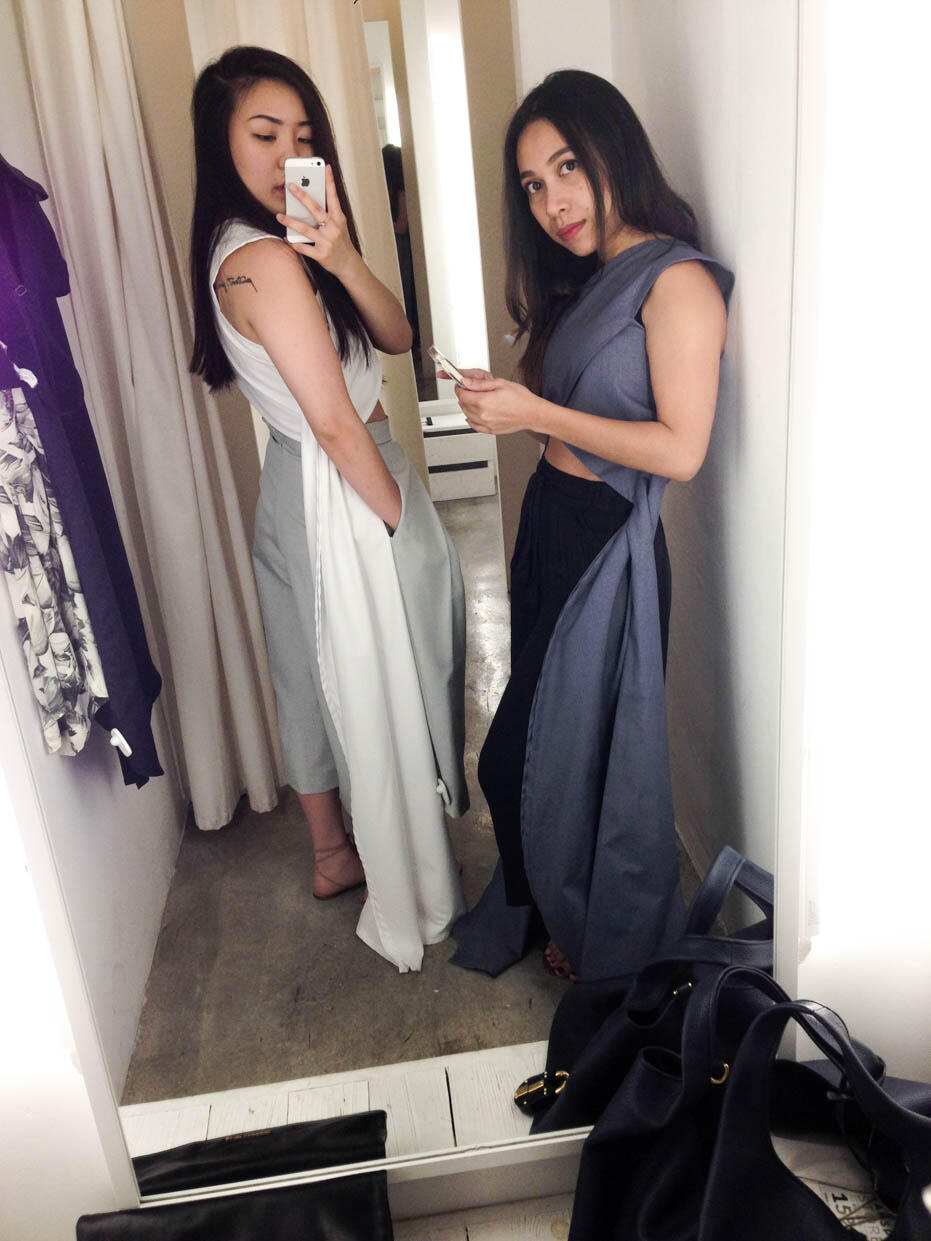 We were SO in love, obviously. After taking about a thousand pictures, we paraded around the store in our fabulous ensembles… we refused to take them off!! #obsessed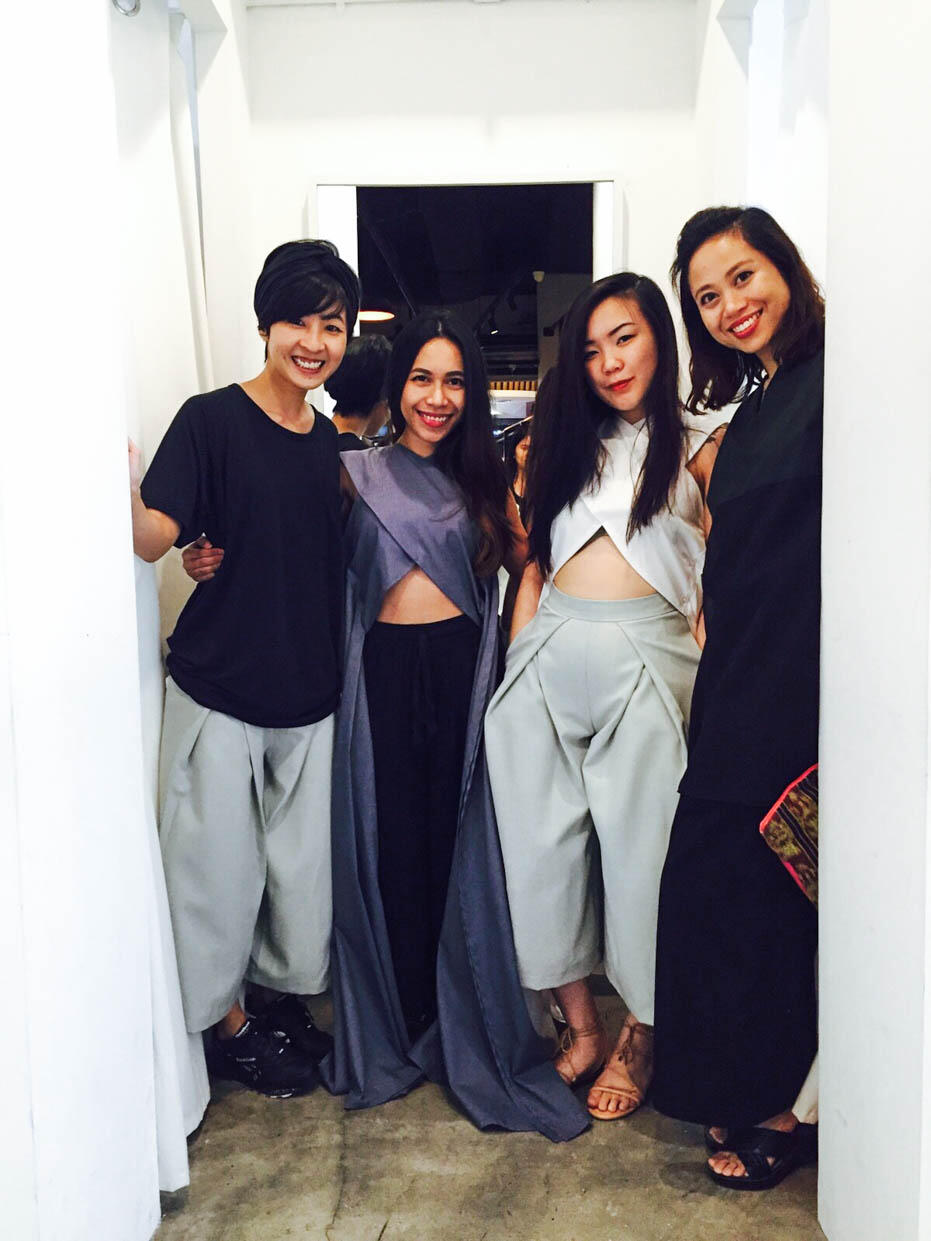 Rin, Baby, April and Tianna!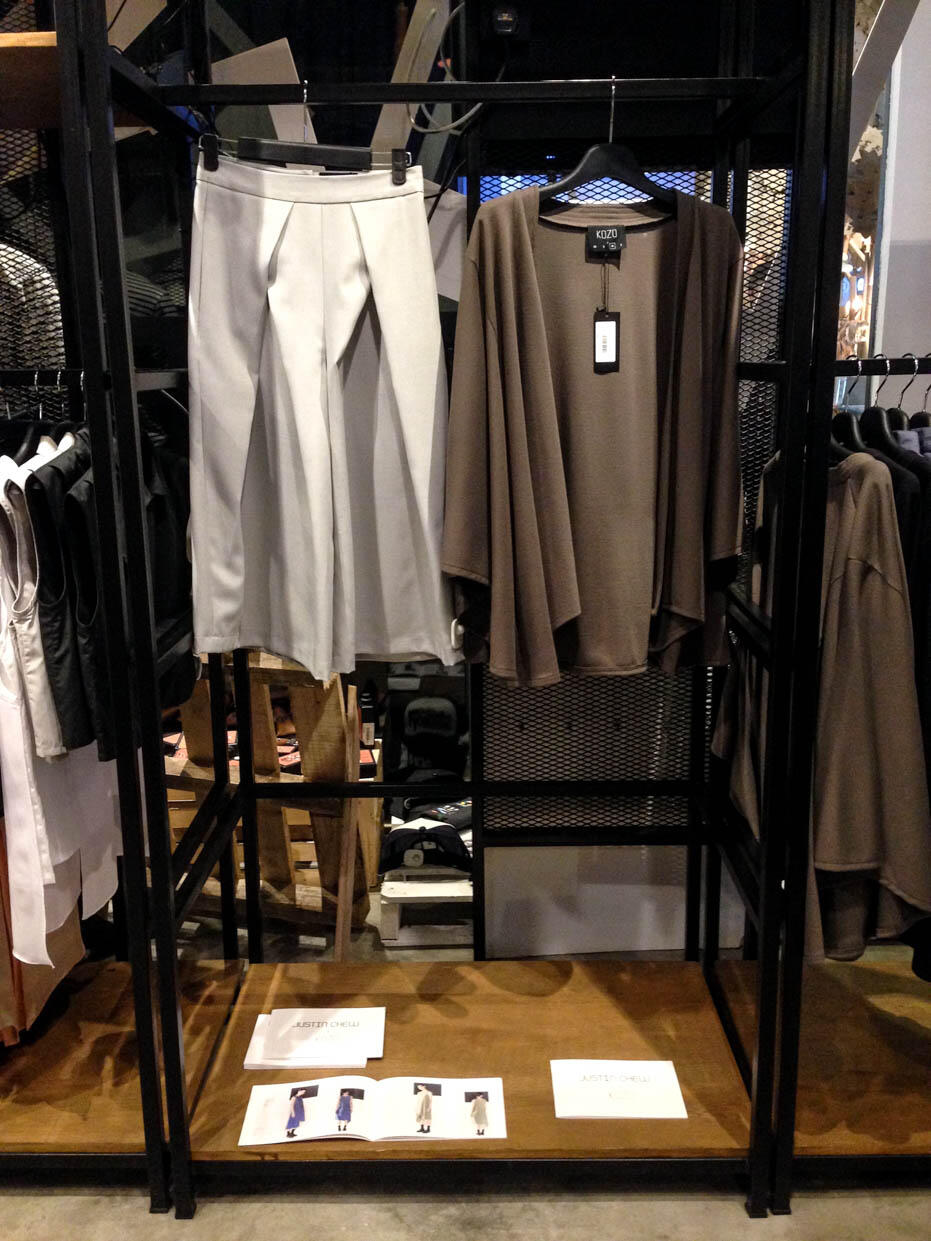 This is the culotte that April got next to the cape she was very, very, tempted to get. [Baby: BUY! BUY! BUY!]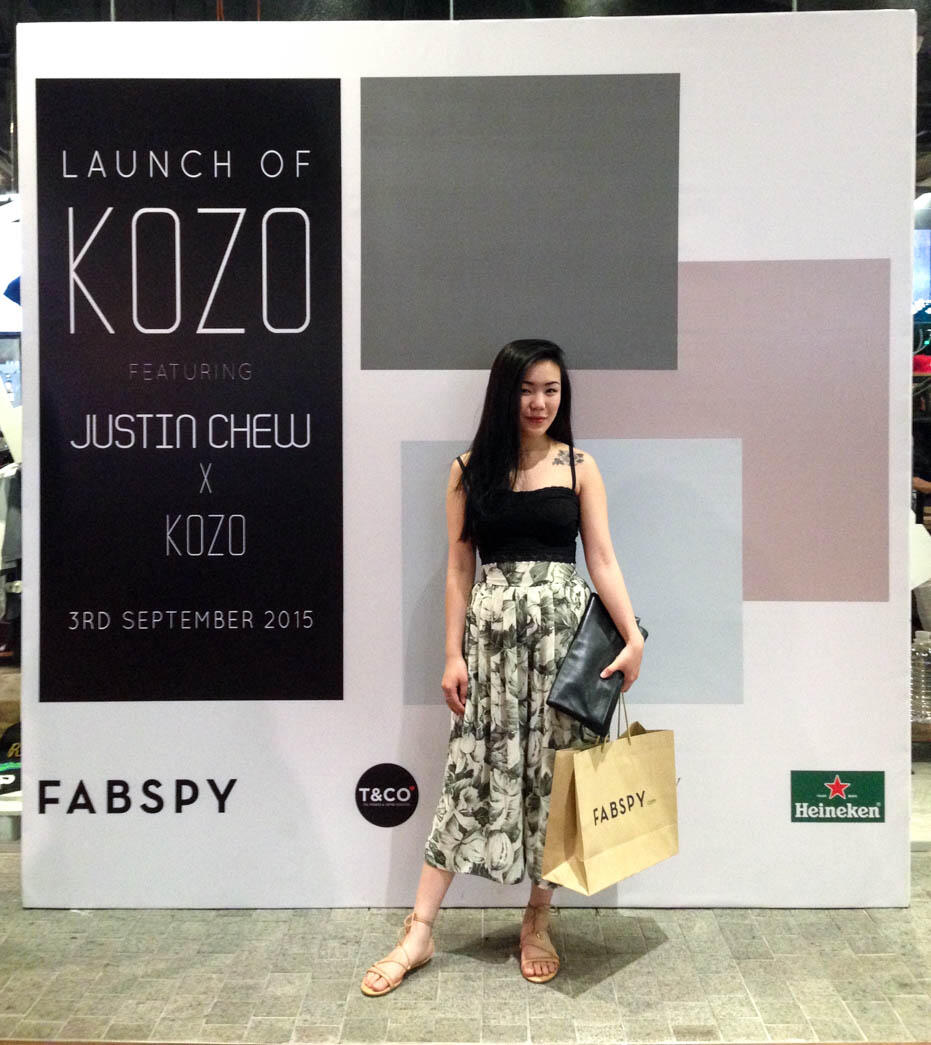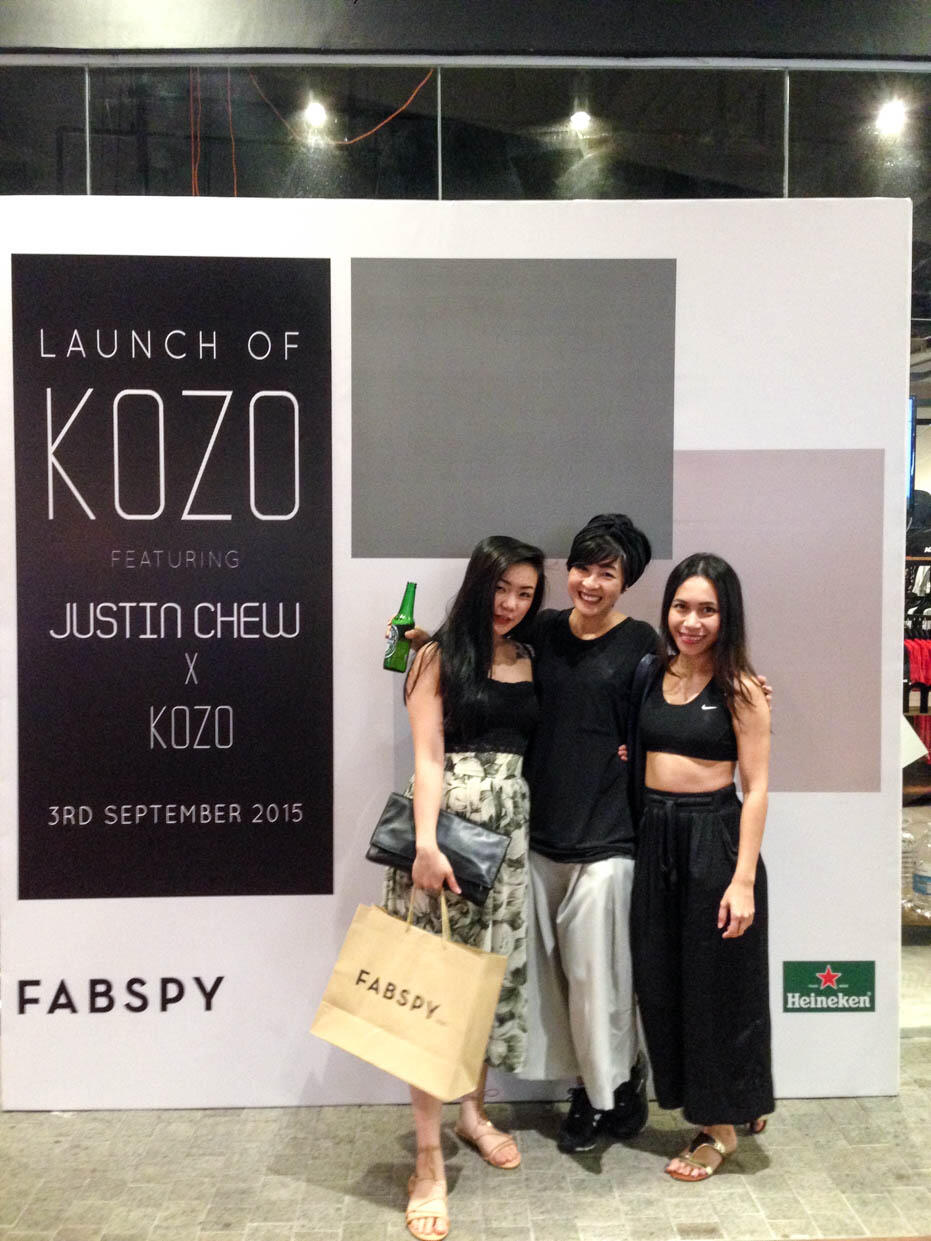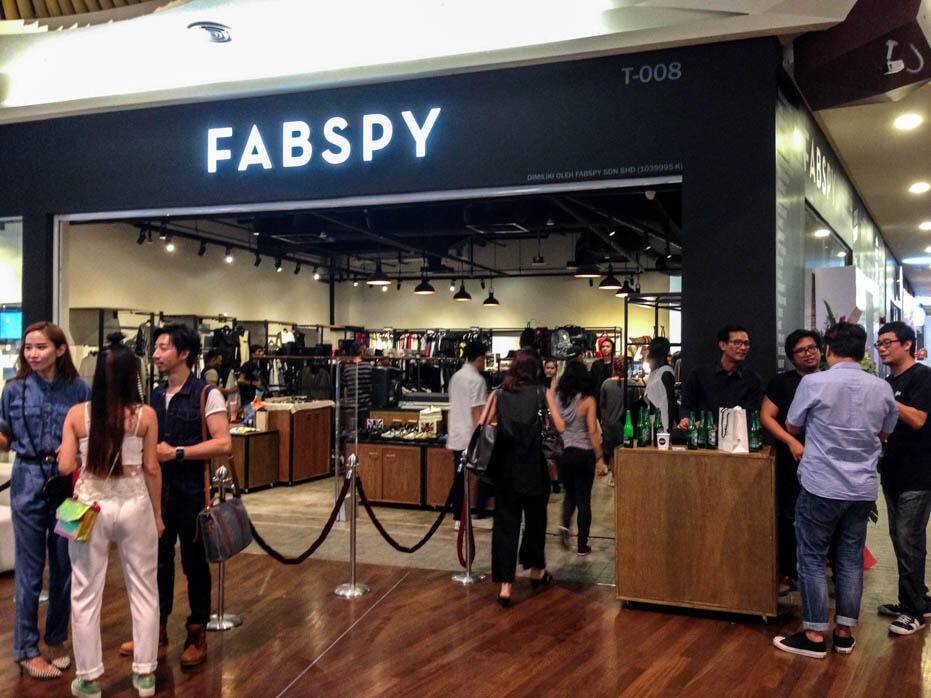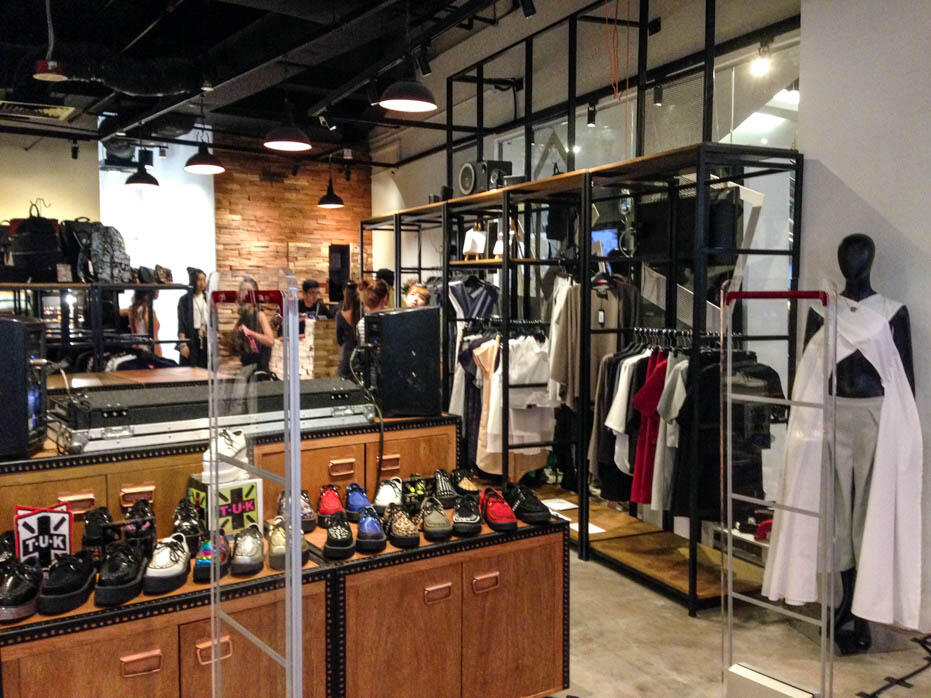 What a lovely night it was. Congratulations KOZO, just take all our money already!
+ + + + + + + + + + +
For more information about KOZO:
Facebook: www.facebook.com/kozodesign
Instagram: @kozodesign
For more information about Justin Chew:
Website: www.justinchew.com
Facebook: www.facebook.com/JUSTINCHEWMY
Instagram: @justin_chew_
FABSPY Mid Valley
Lot T-008 Level 3
Mid Valley Megamall
Kuala Lumpur
Facebook: www.facebook.com/fabspydotcom
Instagram: @fabspy