Stuart Weitzman is no doubt, one of the most recognisable names in designer footwear. The brand is mostly known for their strappy heels and Swarovski embellishments but this season, Stuart Weitzman is dedicated to refining and redefining their brand DNA by giving their signature styles edgy updates and creating unorthodox statement-making designs.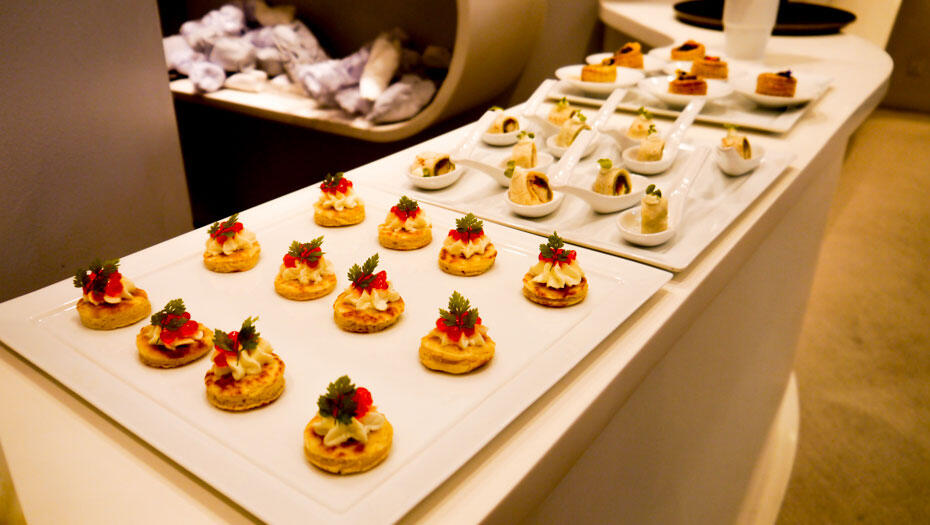 Greeted with friendly smiles and delicious canapés, we scanned the store and immediately spotted the CUTEST little shoes ever!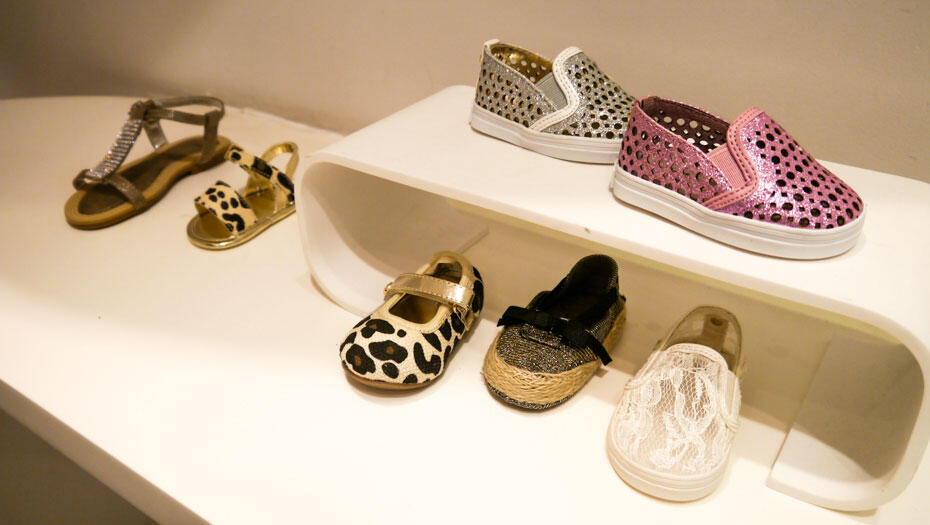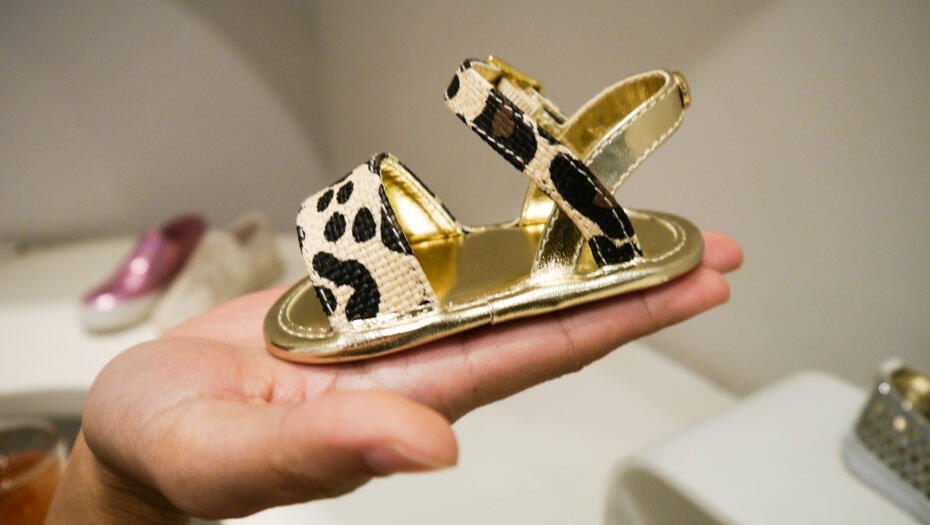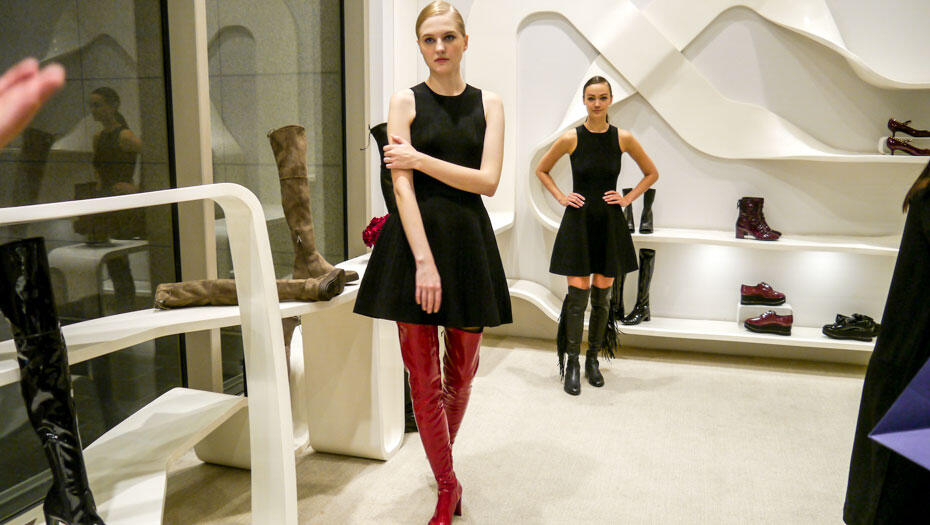 This season's collection is all about thigh high boots. You've probably seen the campaign featuring Gisele Bundchen where she poses with the extreme thigh-high stocking boot, the ALLLEGS, looking absolutely hot (obviously). Stuart Weitzman himself made a statement on how he could not have picked a better pair of legs than Gisele's to show off the sleek, sexy pair of boots and that she was the inspiration to its name.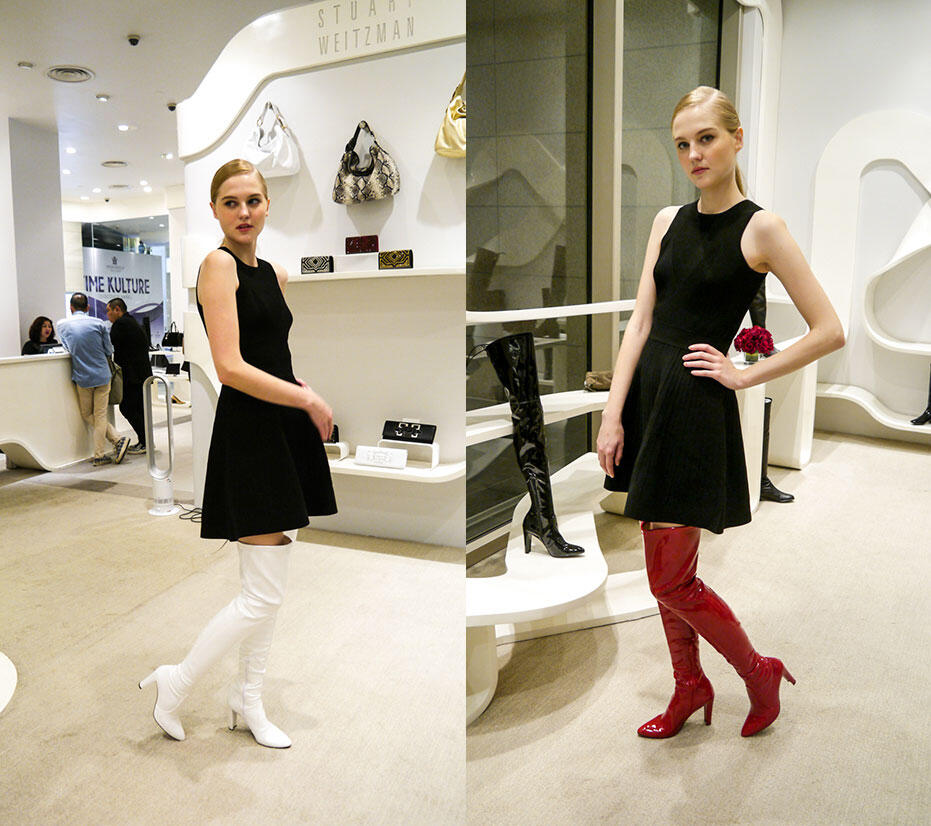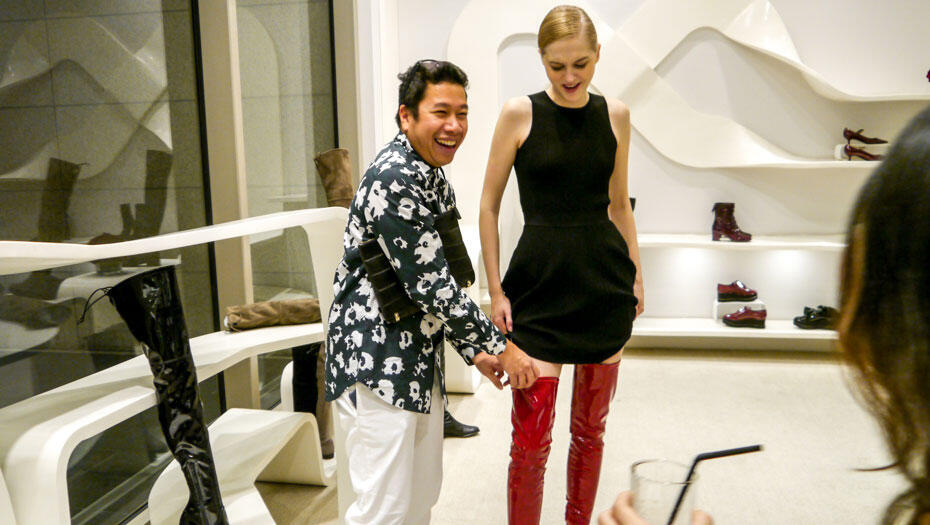 Ferhat Nazri of Melium Group took us through the collection explaining almost each and every design with so much enthusiasm, it was hard not to get excited. He even got the models to change into different pairs of shoes so that we could see how they all look on a woman.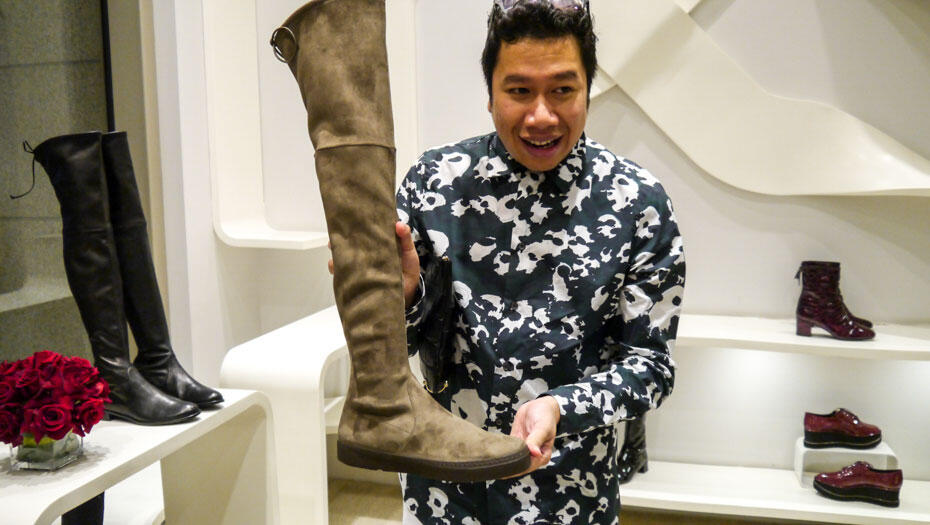 Here he is holding up the PLAYTIME boot which features a sneaker sole – something that has never been done by the brand before.
The leather used to make these boots are extremely soft and stretchy so they're easy to pull on, remove, and super comfortable! The brand incorporates ultra-luxe fabrics into the making of their shoes this season to elevate the experience of owning a pair of Stuart Weitzman shoes.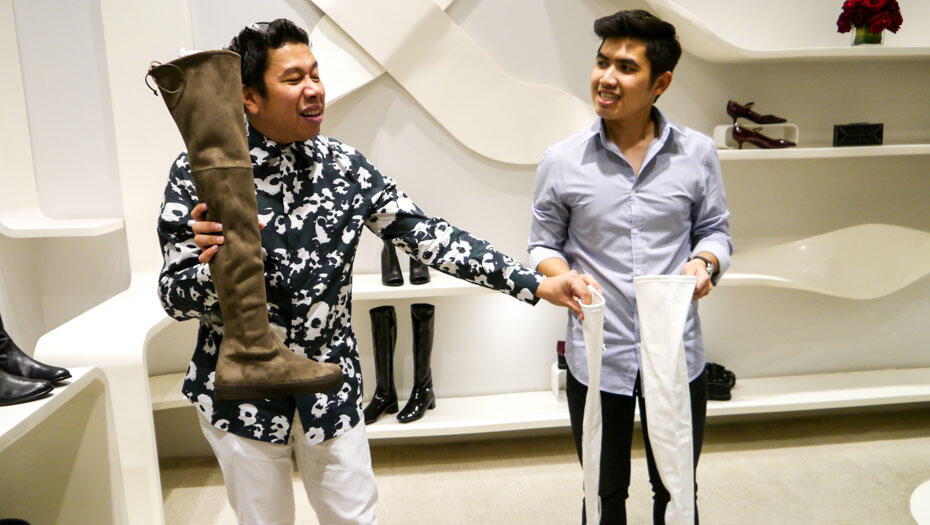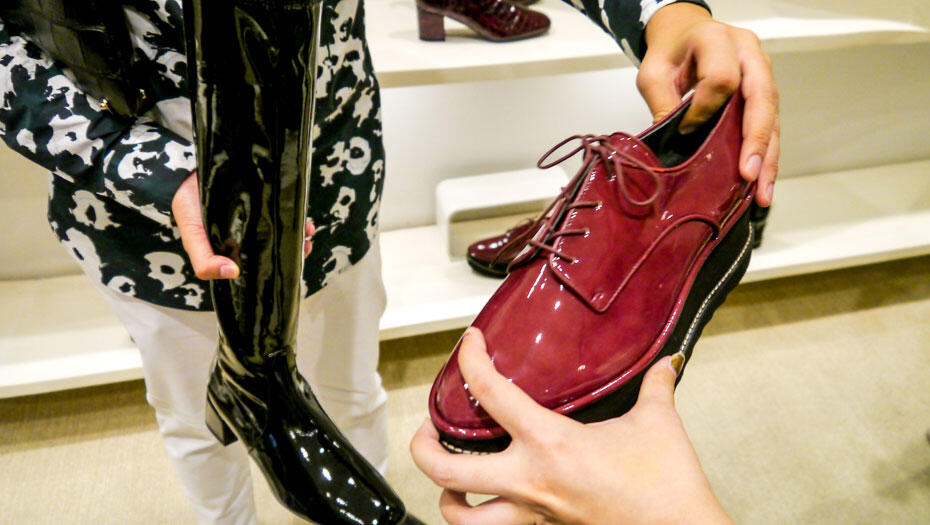 They also have a 60s Mod-inspired range featuring these shiny oxfords that would definitely grab attention.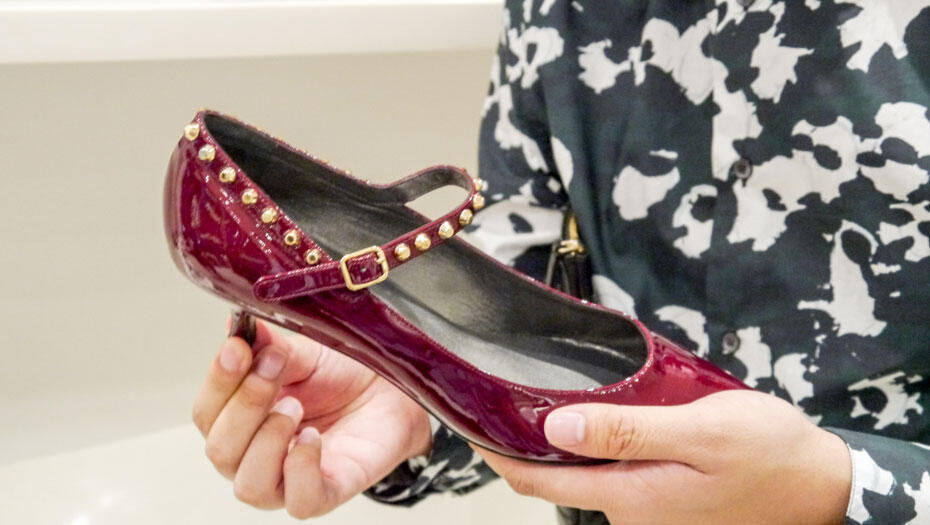 According to Ferhat, the best selling pair in the US from this range is the patent leather studded kitten heel that many international celebrities are fond of. They brought a pair down to show at the presentation but they unfortunately will not be available in Malaysia.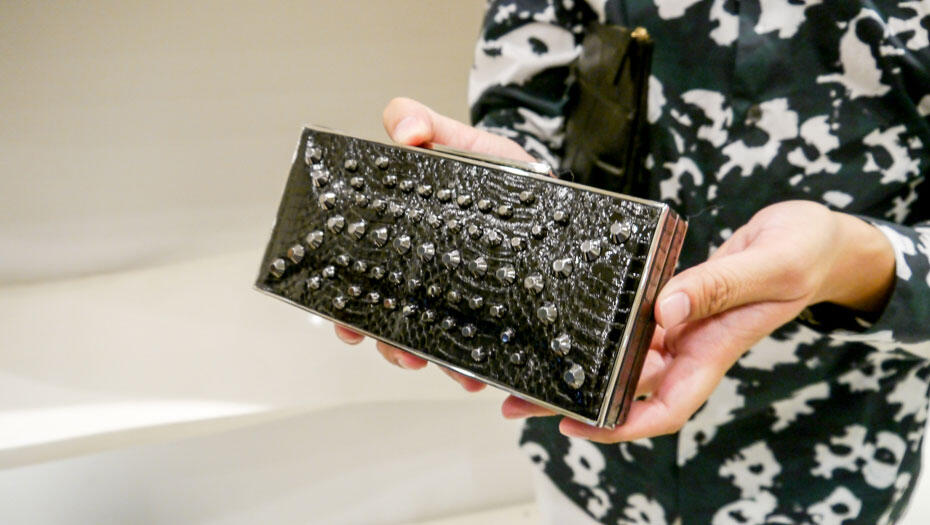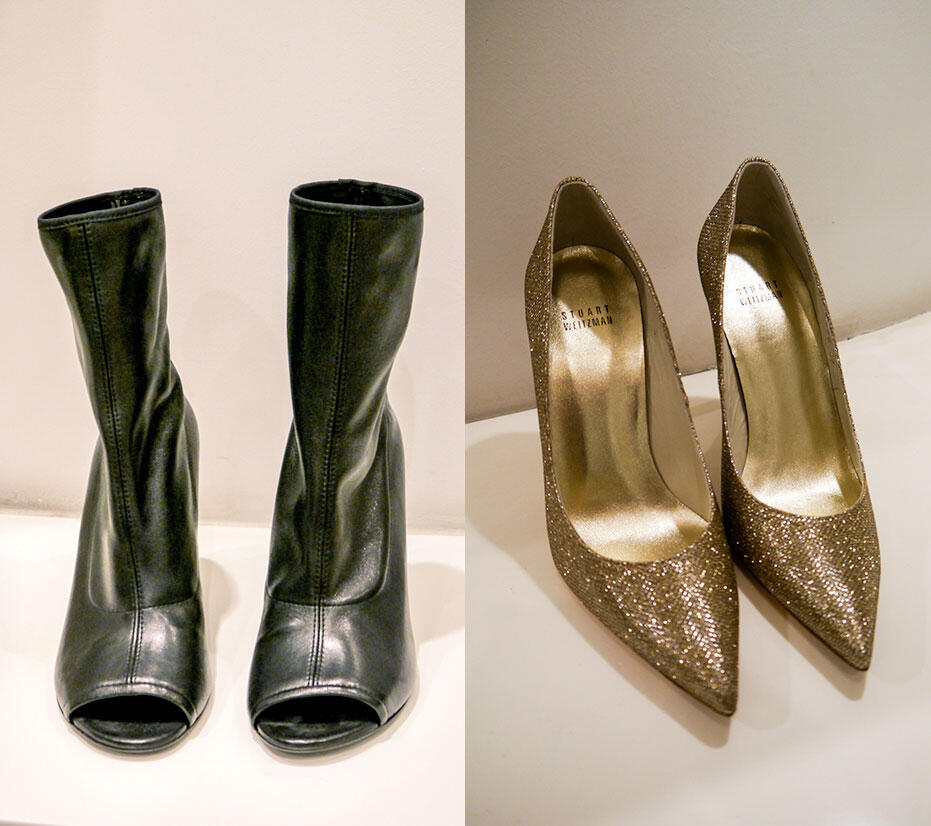 These are some of our favourites from the day. On the right is a pair of sparkly gold pumps that we were told are Marion Caunter and Deborah Henry's absolute favourite pair from Stuart Weitzman.
The brand's iconic Nudist sandals were also given some updates with the use of different materials.  I personally love this minimalist style of shoes and own at least 3 pairs (I really can't remember!) but always end up with sore feet. These, however, were surprisingly extremely comfortable. After trying them on, it's not hard to see why the Nudists have been Stuart Weitzman's star shoe.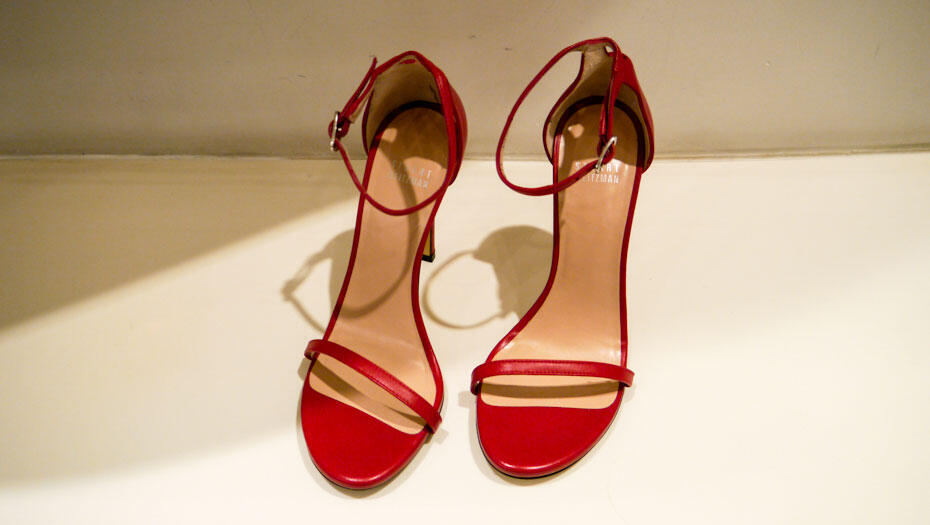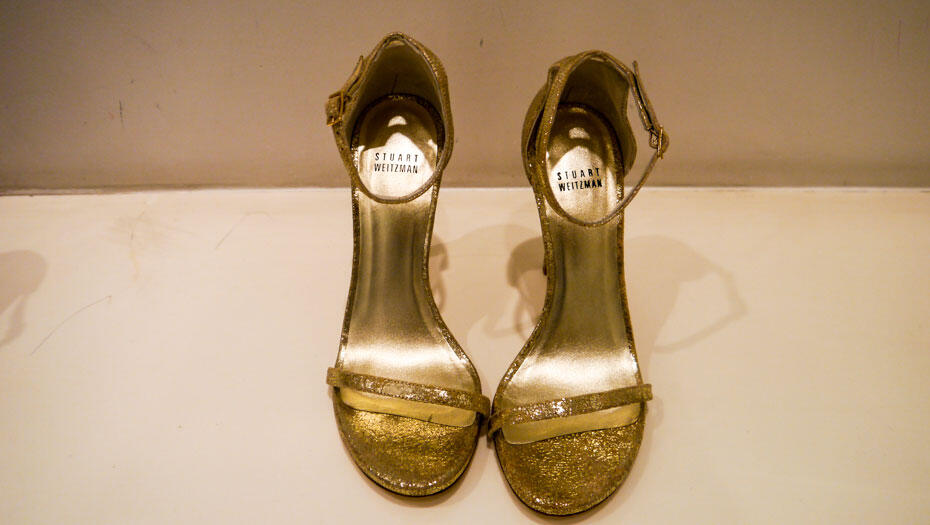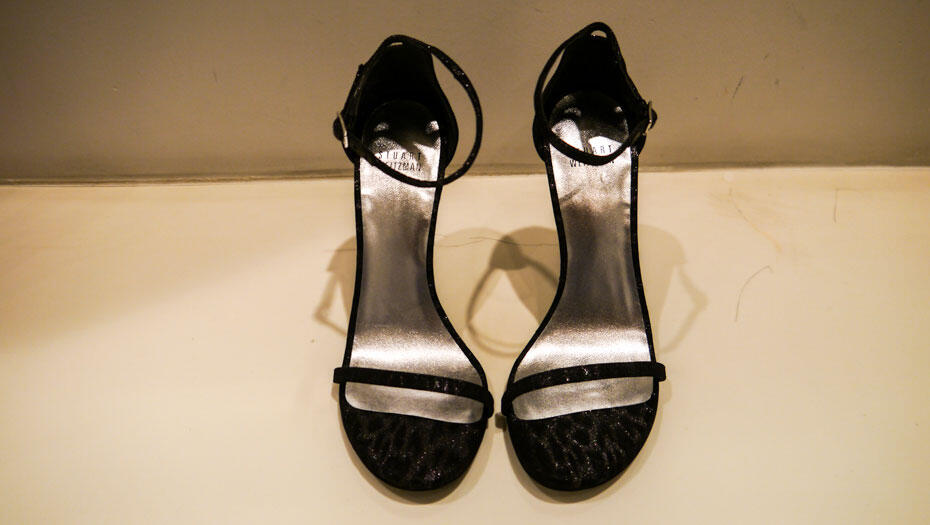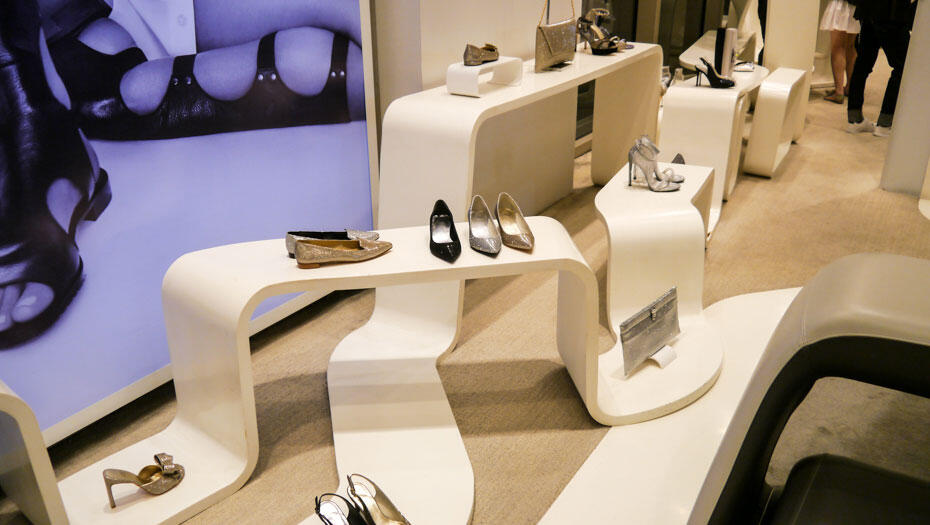 Lots of gold, silver and glitter this season – you can never have too much sparkle! #stillobsessed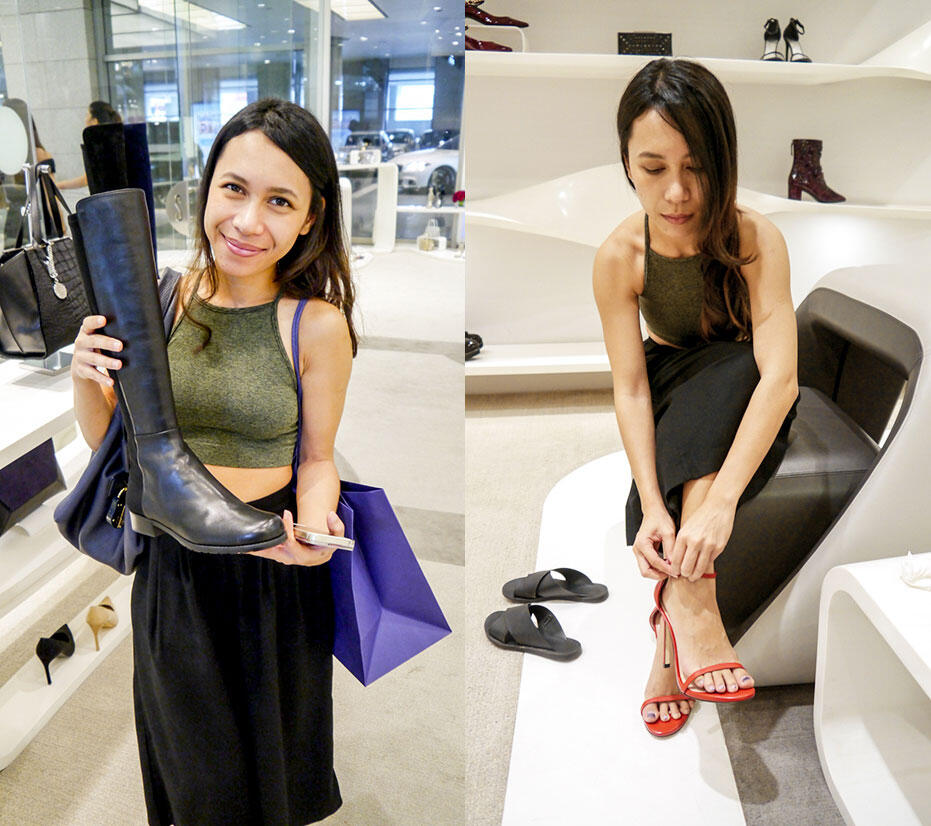 Baby posing with the 5050 boot, and trying on the sexy, red Nudist.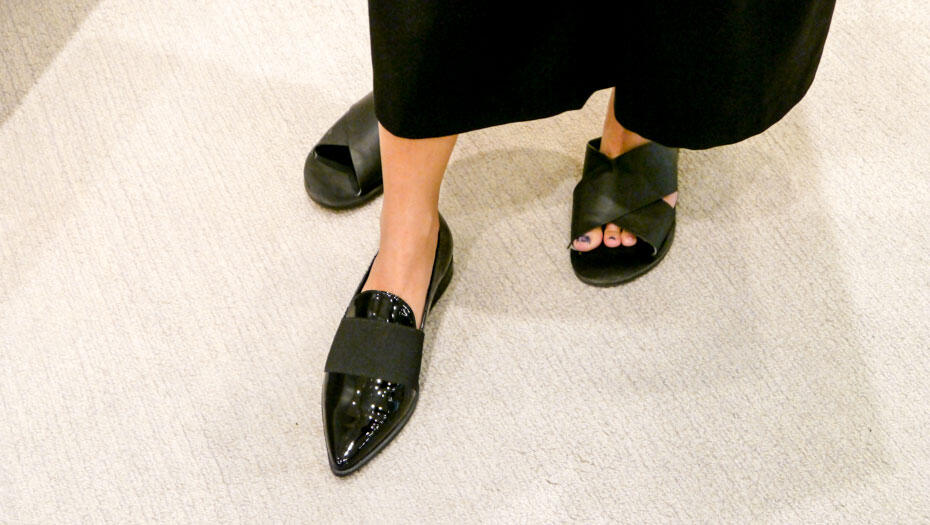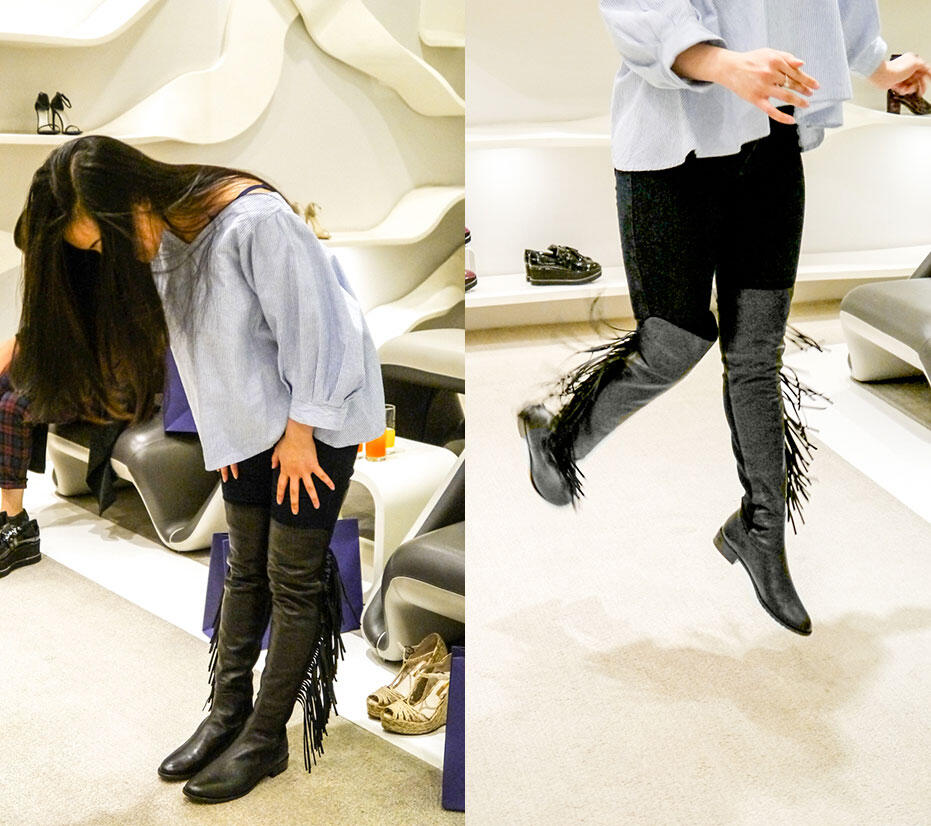 Baby went crazy about the fringe detail on the MANE boot and made me try them on. I was skeptical at first because I didn't think my short legs would accommodate the thigh-high cut but they actually fit almost perfectly!
Stuart Weitzman truly does not compromise comfort for style. All the shoes we tried on felt as good as they looked. We were jumping around and dancing in them!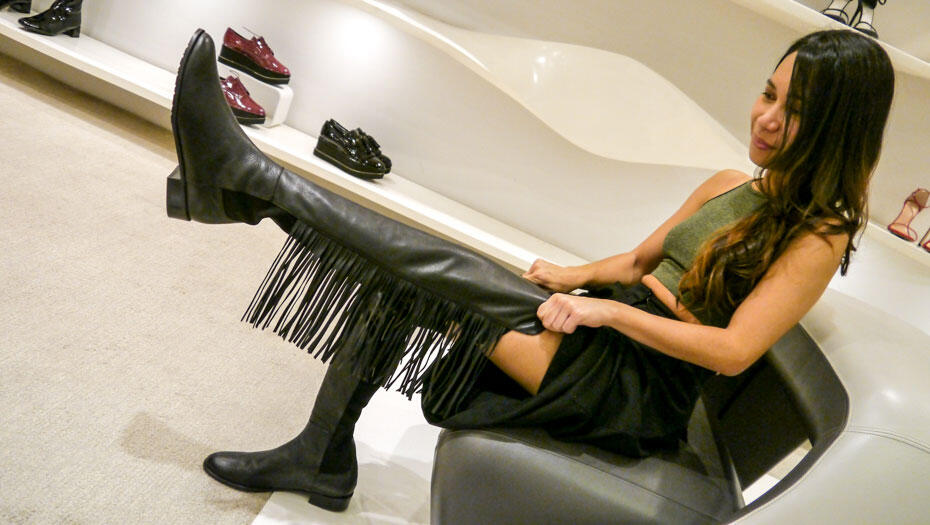 There is something about Stuart Weitzman shoes that feels exceptionally sexy but in the simplest way. Luxurious and unpretentious.
Thanks so much for having us!
The Autumn/Winter 2015 collection is now available at:
Stuart Weitzman
Pavilion Kuala Lumpur
Lot 2.50.00, Level 2
168, Jalan Bukit Bintang
Kuala Lumpur, 55100
+6 03 2143 5188
+++++
For more information about the brand:
Website: www.stuartweitzman.com
Facebook: facebook.com/stuart.weitzman
Instagram: @StuartWeitzman
Twitter: @StuartWeitzman