Remember when Carrie Bradshaw lost her suede and feather platform while running to catch the Staten Island Ferry in Sex & the City?
"I lost my Choo!"
I dream of having that very same pair ever since.
I've always been a Jimmy Choo fan so when I found out we were invited for their Autumn/Winter presentation, I was ecstatic!
We made our way down to their flagship store in Pavilion KL that fine Thursday afternoon, all perked up while humming the Sex and the City theme song to channel our inner Carrie and Samantha.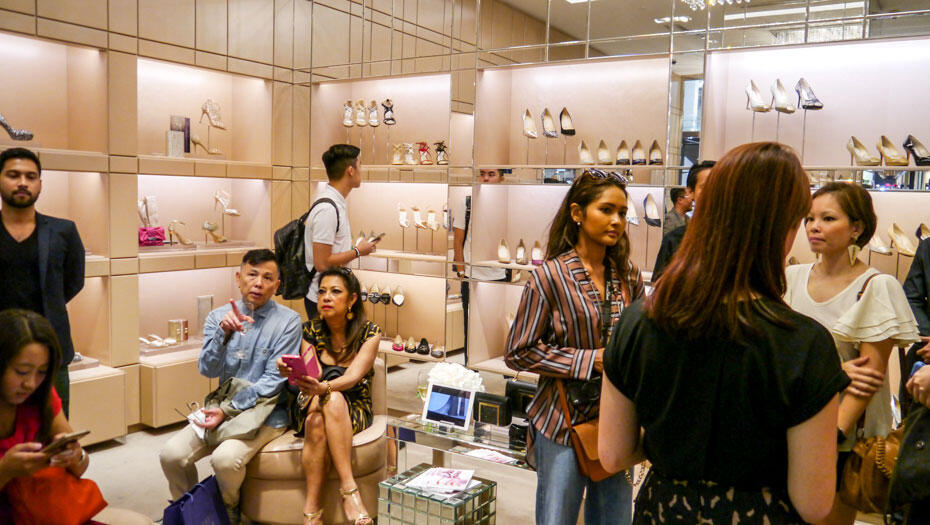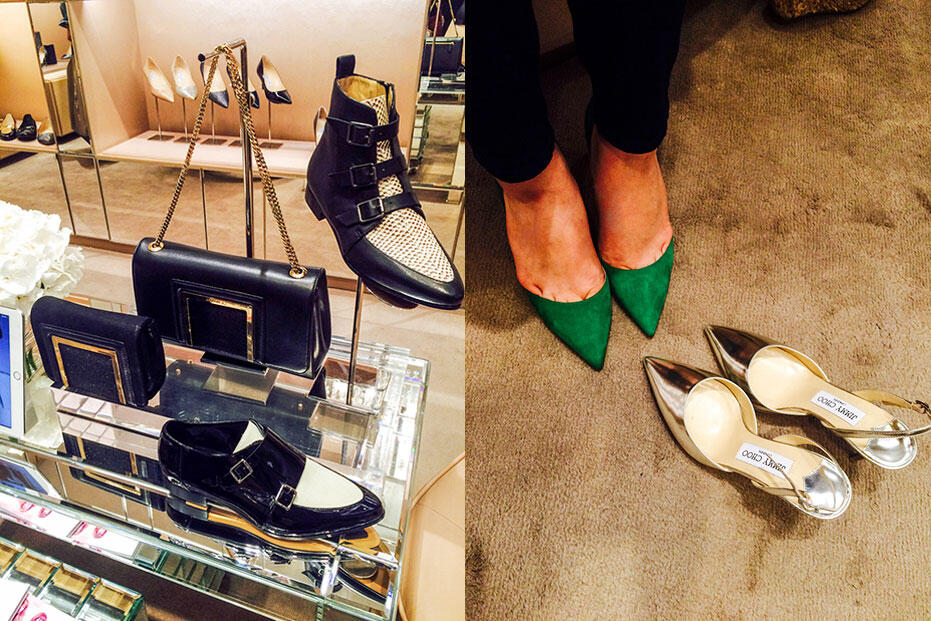 For the women's collection, The Ballet takes centre stage as the inspiration. It celebrates the true beauty in the performance – light and delicate but powerful.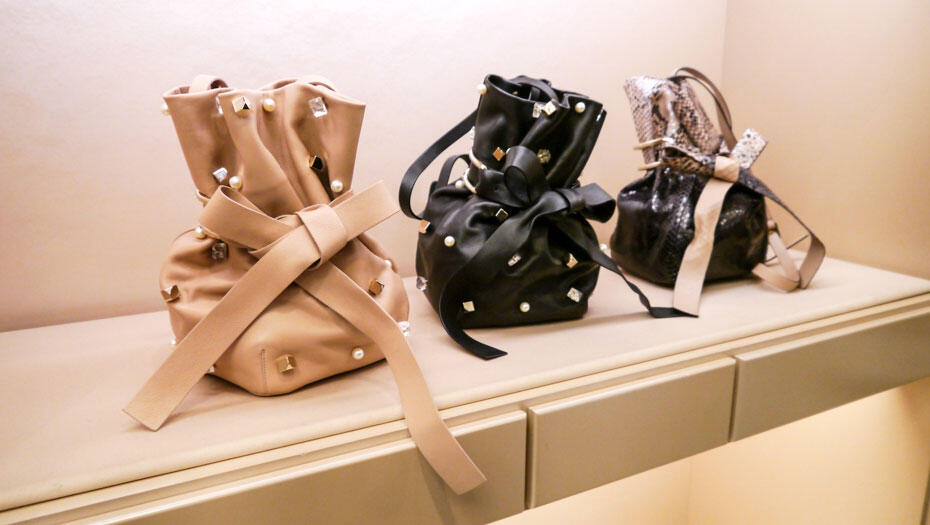 These are the bucket bags from the Autumn/Winter 2015 collection which I think are gorgeous. They were the first thing that caught my eye. I especially love the nude one!!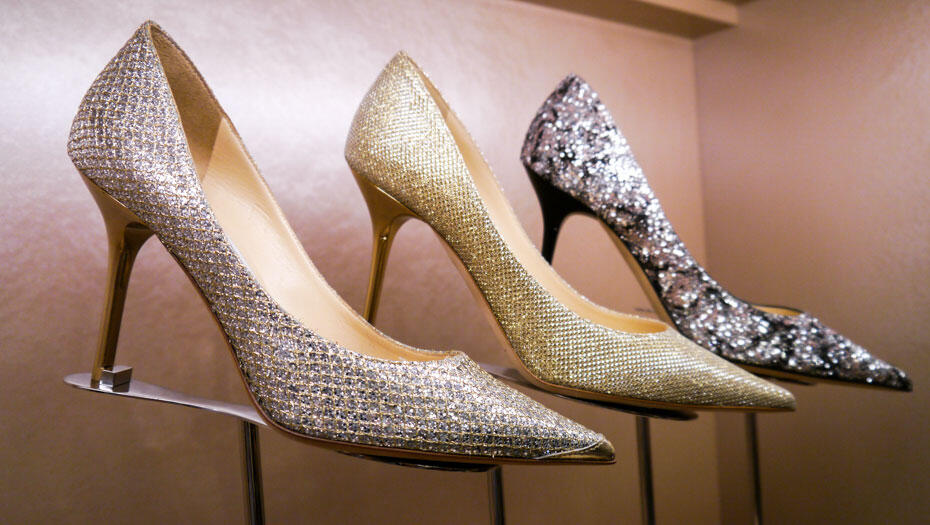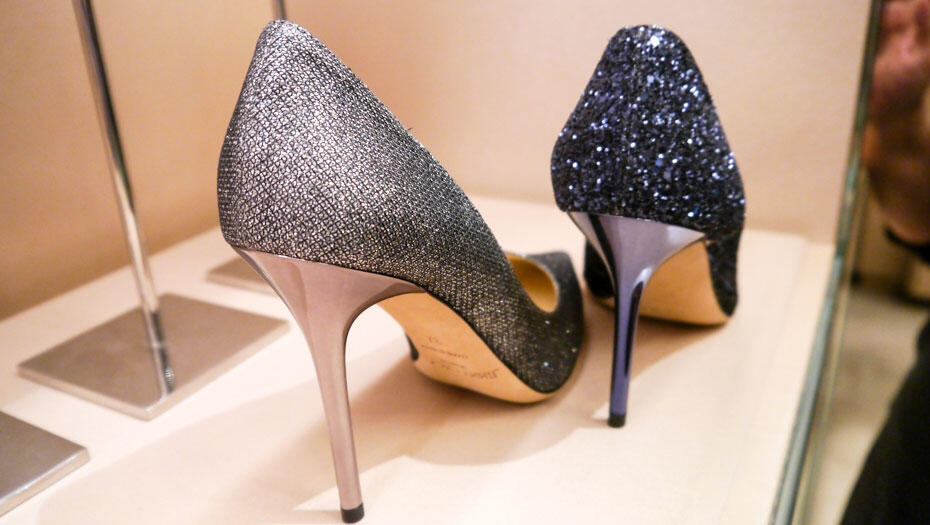 And of course, the iconic 24:7s receive an update by being reintroduced in a new colour palette, soft tones that exude elegance are presented. Our favourites have to be the ones in glitter – Jimmy Choo does them just right! Who doesn't love sparkles??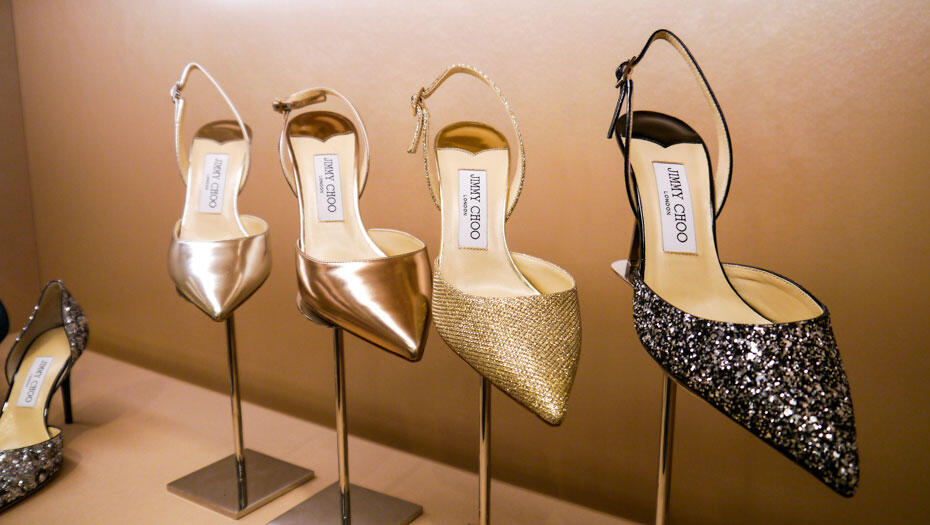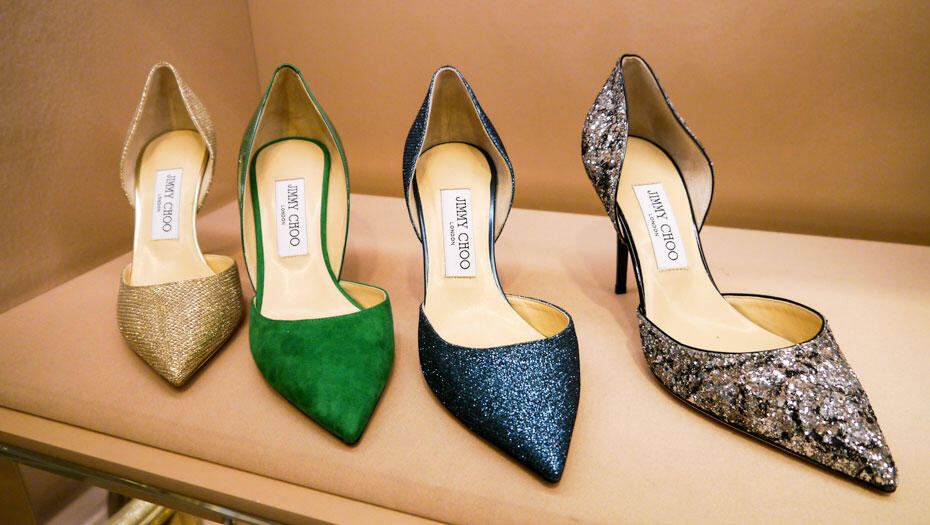 Another favourite is the green pair of Darylins. It's THE perfect shade of green. I tried them on and refused to take them off. Baby tried the coarse glitter ones on the far right and went crazy for them.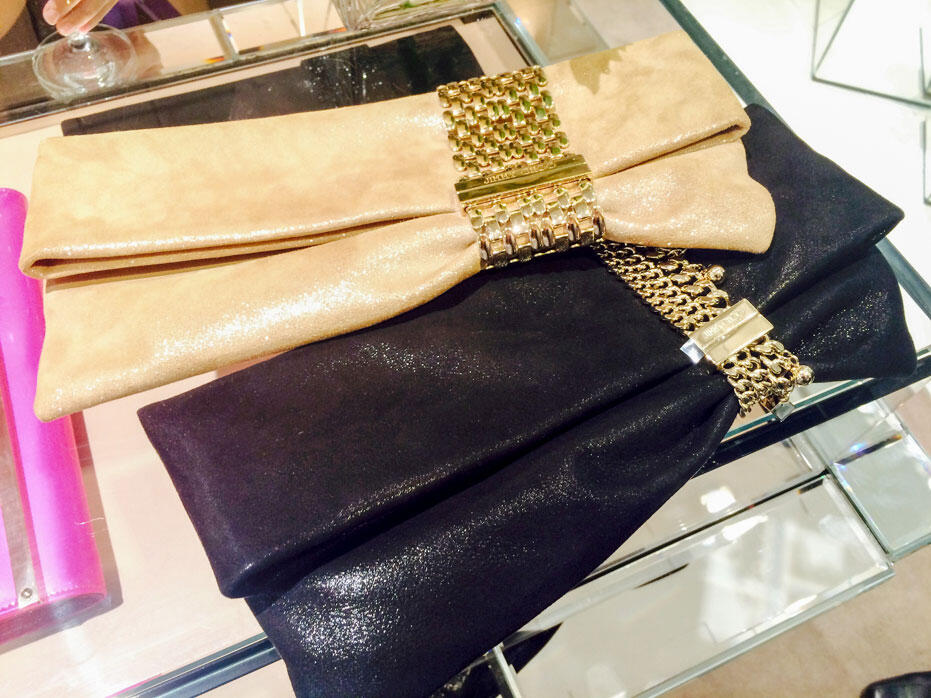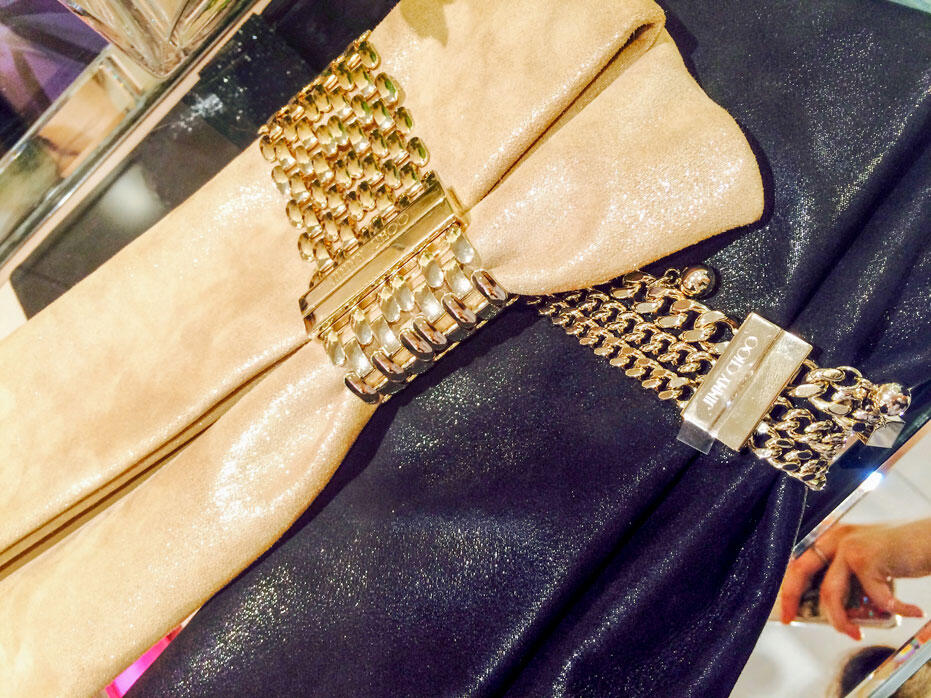 We also had a look at the Chandra clutch that many celebrities are fond of and is the brand's best selling bag. The Chandra comes comes back every season and is available in a mini version as well.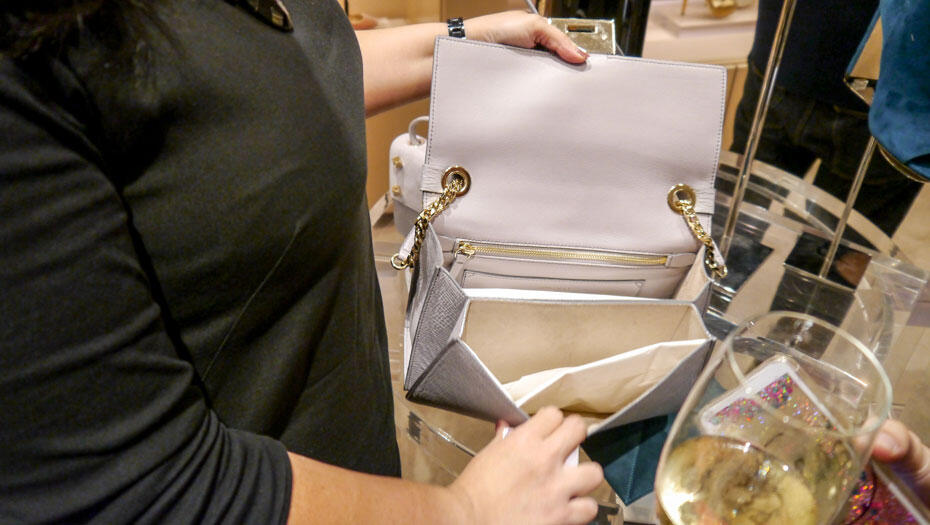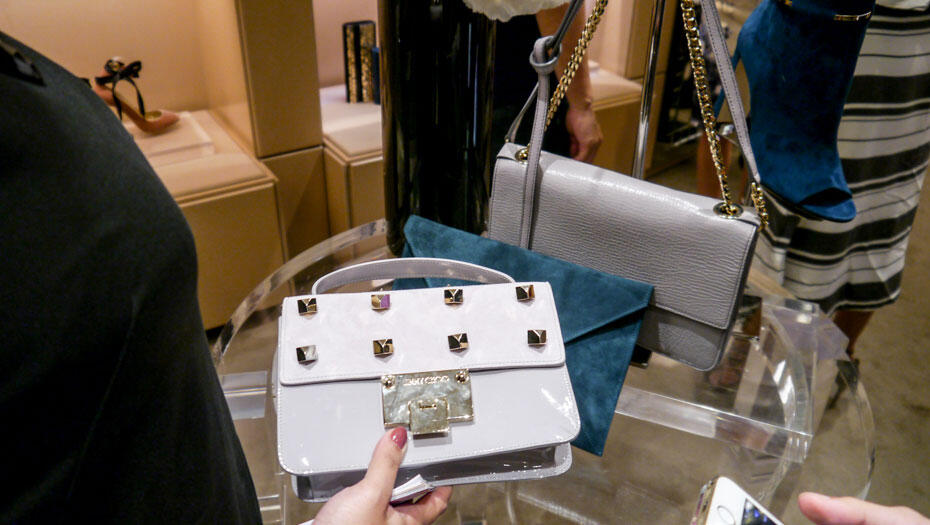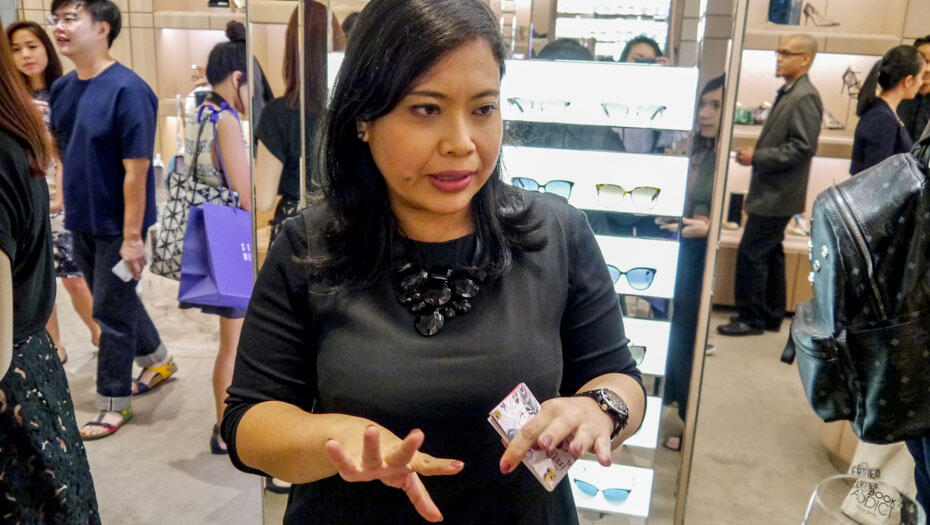 This is Malis from Jimmy Choo Malaysia who gave us a run through of the new collection. While women's shoes remain the core of the products they offer, Jimmy Choo also make handbags, small leather goods, scarves, sunglasses, belts, fragrance and men's shoes.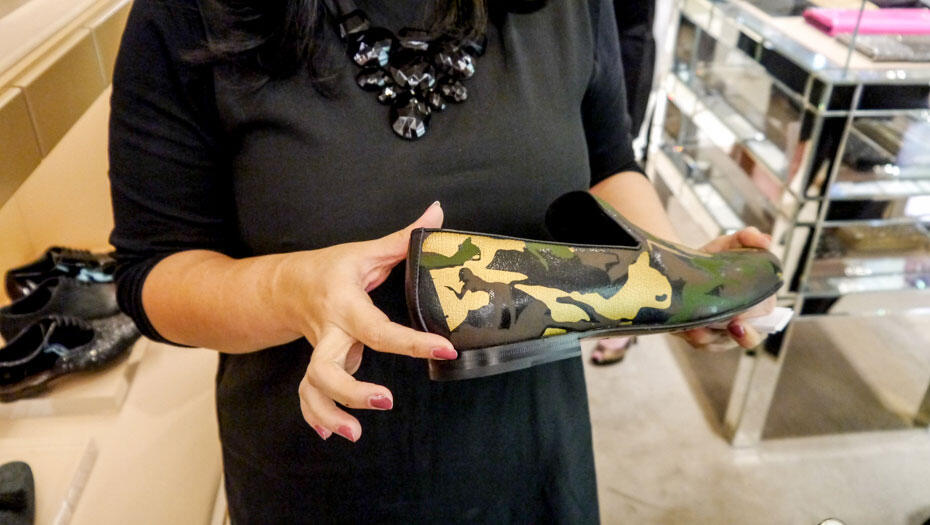 Malis showing us the men's collection. Although Jimmy Choo has been in the market for over 20 years, they only started venturing into men's shoes four years ago. This year, they've brought the men's collection to Malaysia and it is now available in store.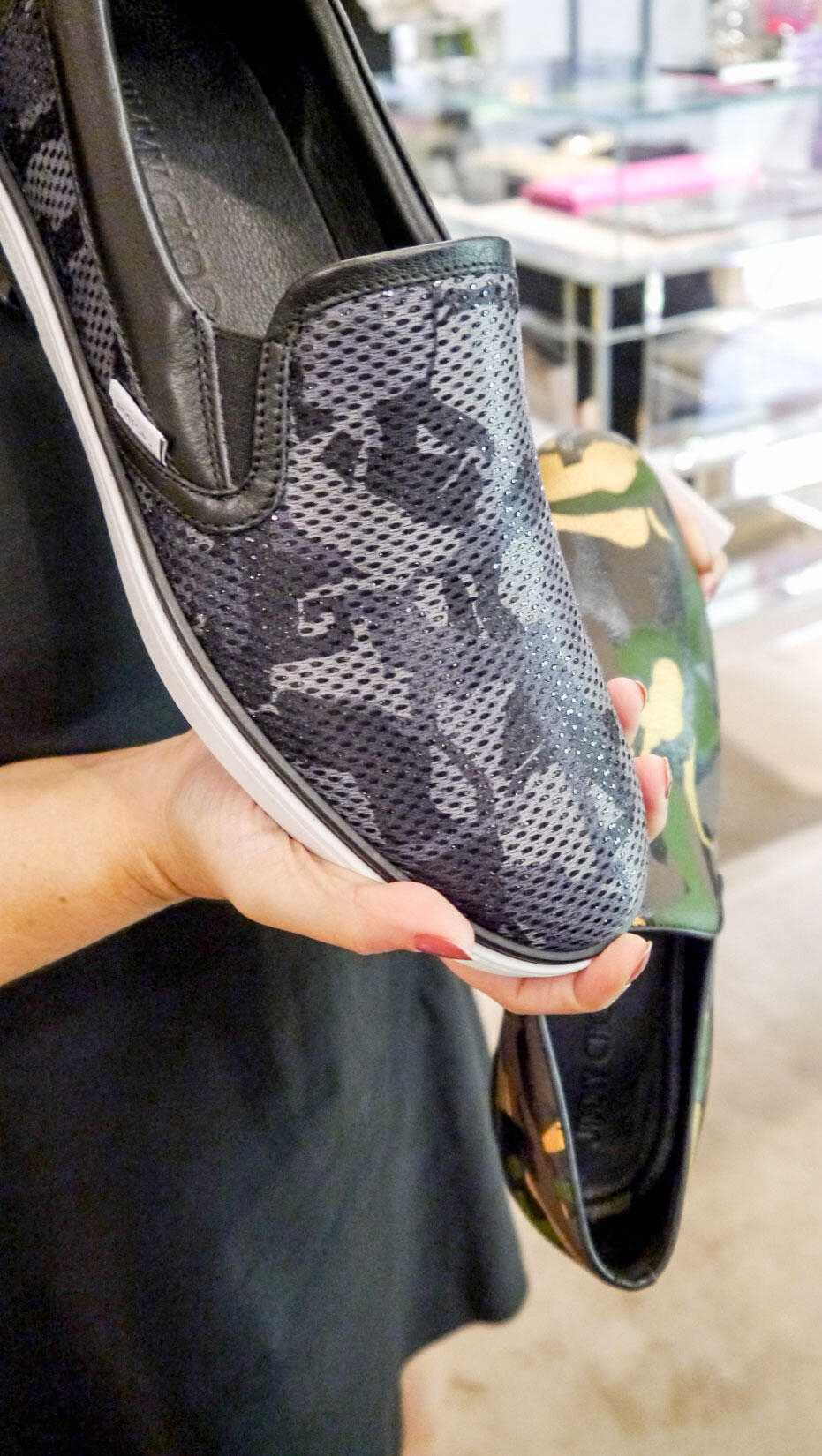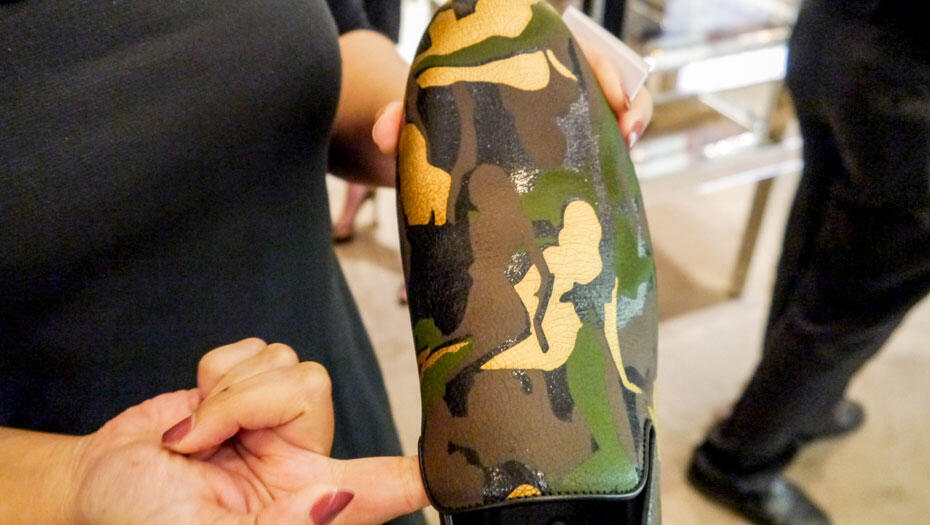 If you observe carefully, the camo print used on their shoes is made up of silhouettes of women in different poses – something I would never have realised if Malis hadn't pointed it out.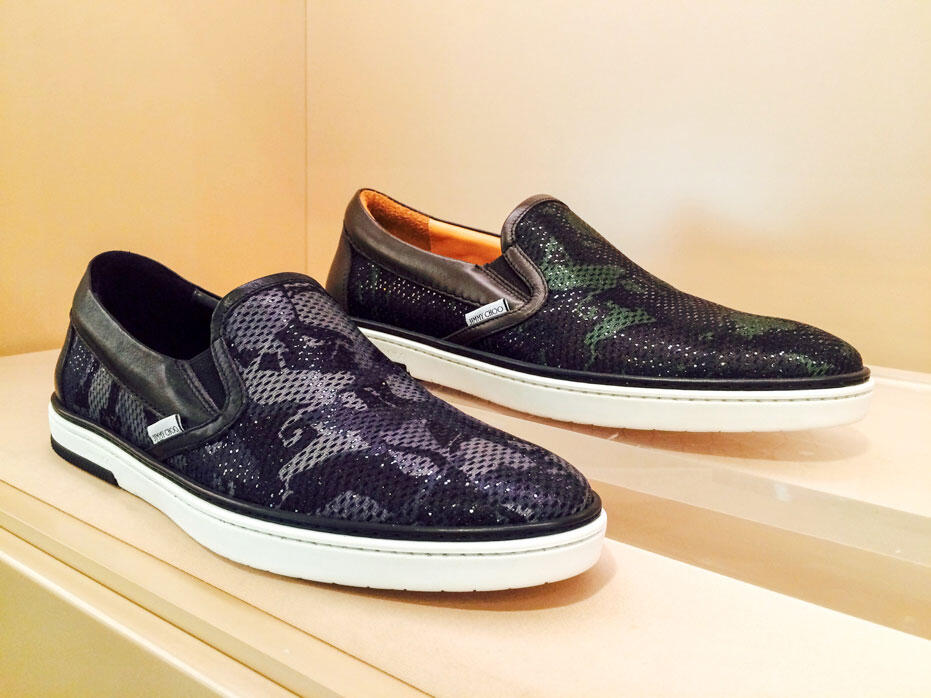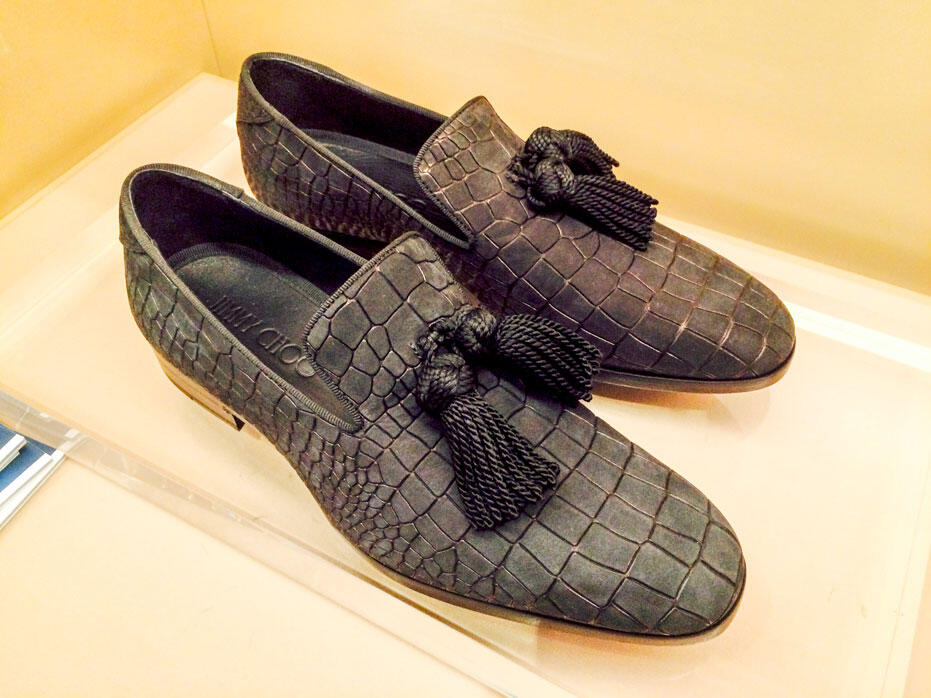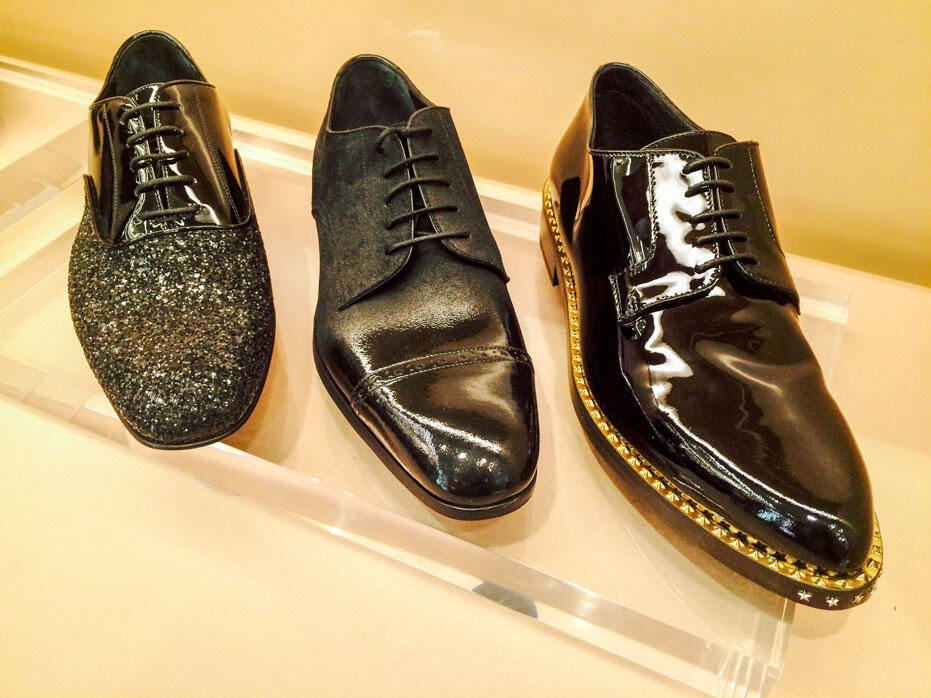 The inspiration for this season's men's collection is quintessential British formalwear with James Bond influences for some urban edge.
Sandra Choi, Creative Director of Jimmy Choo, describes it as "modern day Lord of the Manor".
We had such a great time!
Thanks for having us Jimmy Choo and Malis for hosting us!
+++++
The Autumn/Winter 2015 collection is now available at:
Jimmy Choo
Pavilion KL Level 2, 168 Jalan Bukit Bintang 55100 Kuala Lumpur
For more information about Jimmy Choo:
Website: www.jimmychoo.com
Facebook: facebook.com/JimmyChoo
Instagram: @JimmyChoo
To view Jimmy Choo stores in Malaysia: www.jimmychoo.com/en/store-locator