*Written by April*
A couple of nights ago, Baby and I attended Salvatore Ferragamo's "The Art of Shoemaking" workshop at their flagship store in Pavilion KL. A master craftsman from Florence was flown in to demonstrate the art of creating the classic Vara- a mid-heeled patent ballet-style shoe with a grosgrain bow and metallic disk, favoured by contrasting individuals from Alexa Chung to the late Margaret Thatcher. What makes the Vara pump so iconic is its history: it was created in the 70s to be a heel that's accessible yet chic.
I remember when I got my very first pair of Ferragamo Varina shoes (the flat version of the Vara)… I was completely smitten. And they really last a lifetime! I still have that very same pair that remains one of my staples. They're SO comfy, go with almost everything, and fit almost every occasion.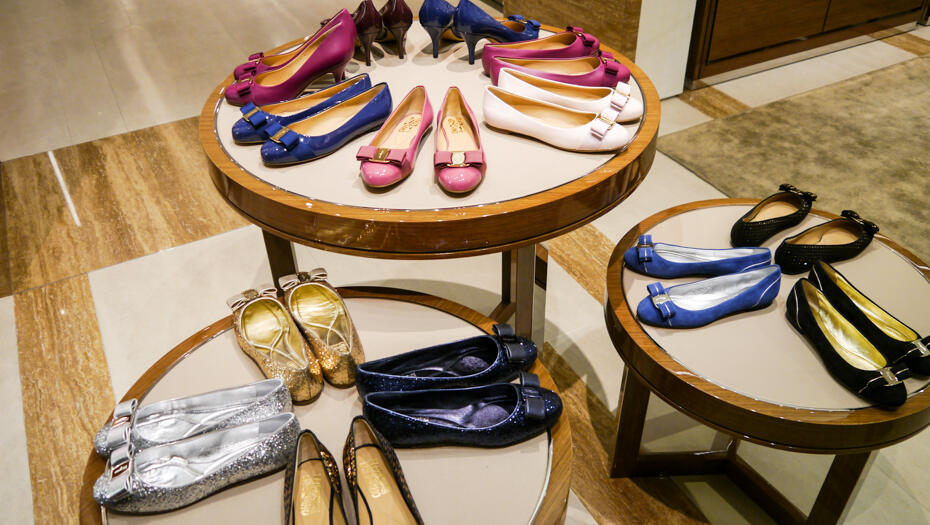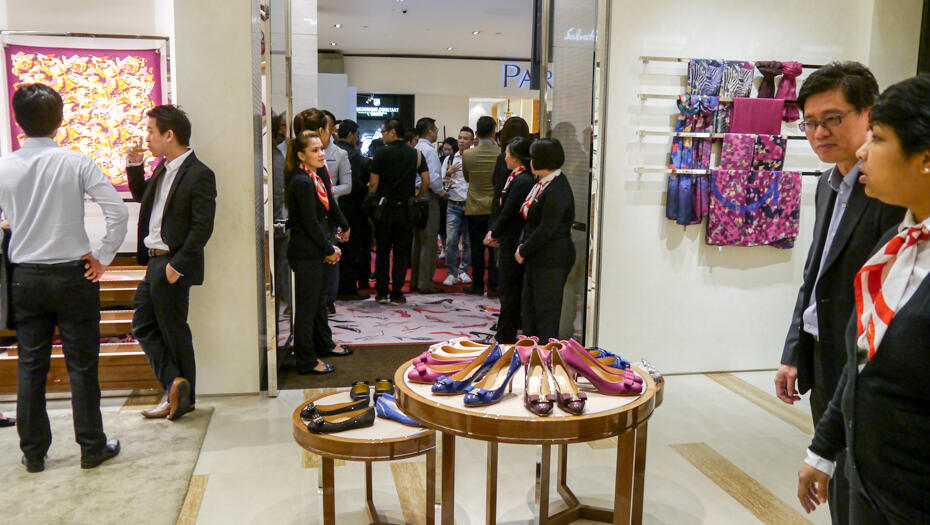 The store was already brimming with guests when we arrived. We didn't think it was going to be that crowded!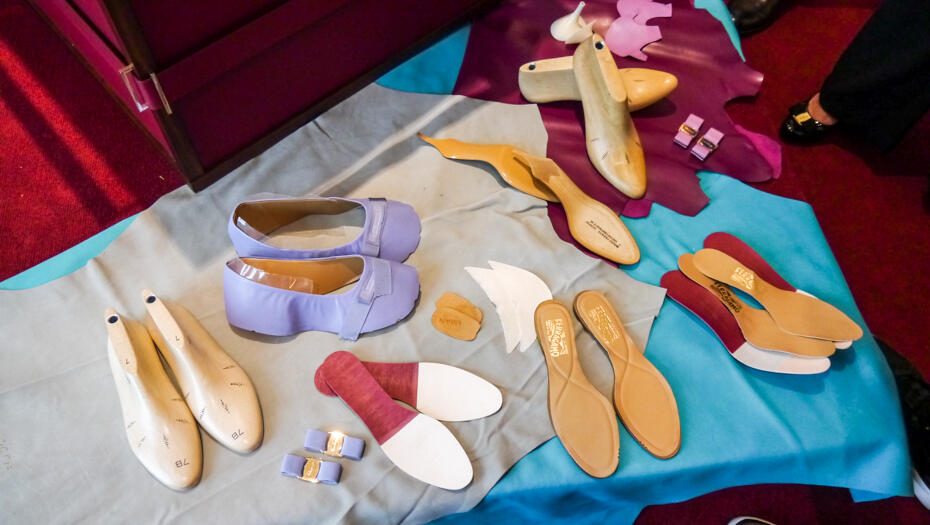 A work station was placed right in front of the store where Giuliano Bartolozzi, the star of the night, showed of his artisanal skills in making the perfect pair of Varinas. He had just arrived the night before but was full of energy and jollily interacting with everyone. Giuliano has been making shoes since he was 10 years old!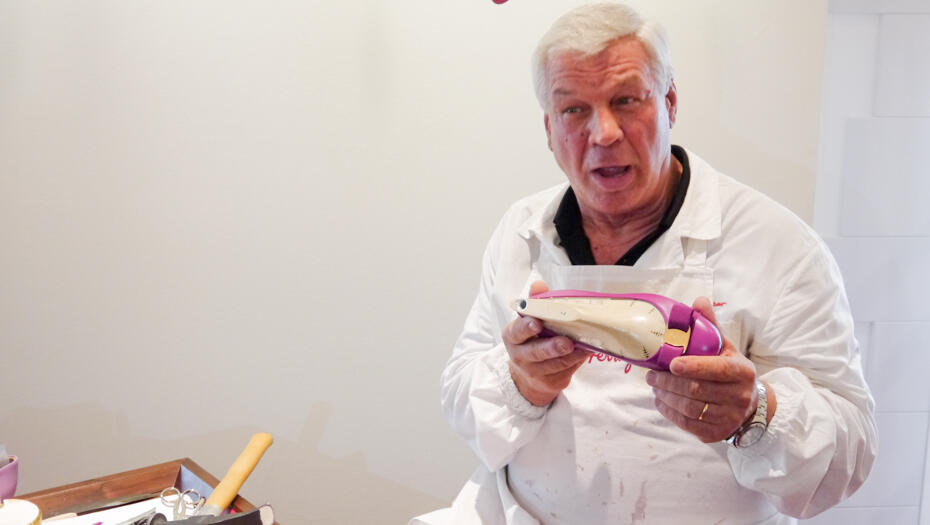 Here he is holding up one side of the Varina flats that he just made. It was quite mesmerising watching Giuliano work; he had his full concentration and heart in making the shoe despite the flashing cameras and crowd around him. Truly a master at what he does.
It was interesting to watch him press a bunch of tiny nails in between his lips and uses them on the shoe he was crafting, putting on a little show for all whom were watching.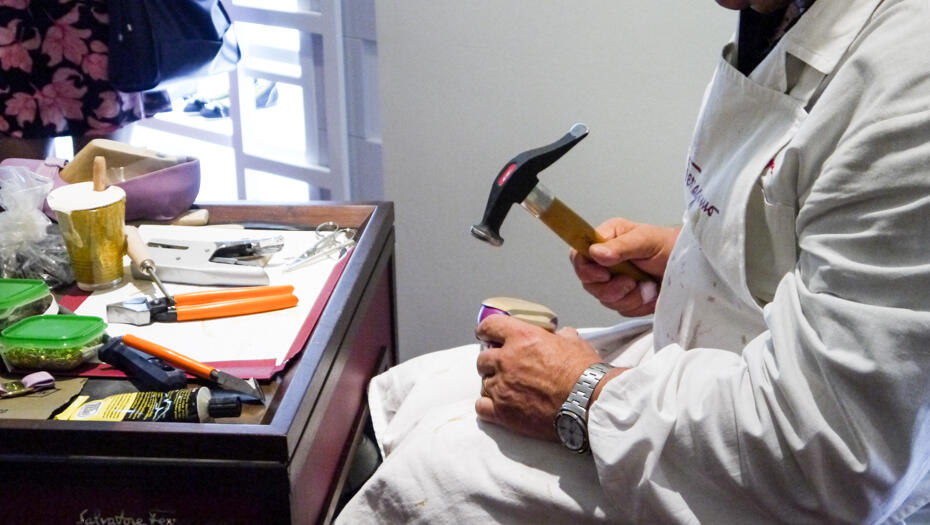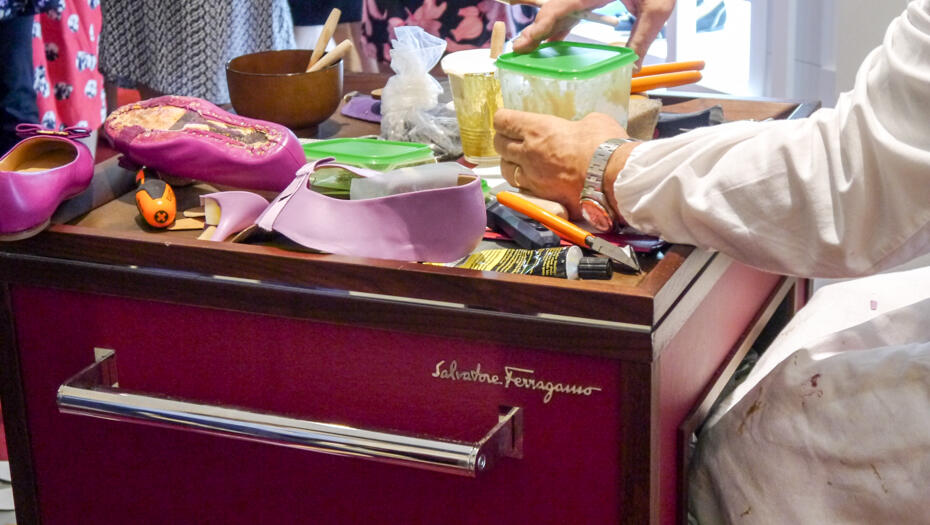 The most intricate part of making a pair of the shoe is putting the leather lining together. Vegetable glue is used to adhere the leather lining along with the help of tiny nails. This is the longest procedure and requires a lot of patience and precision. Each handcrafted pair takes about a day to make, which epitomises the dedication to perfection that the Ferragamo craftsmen uphold.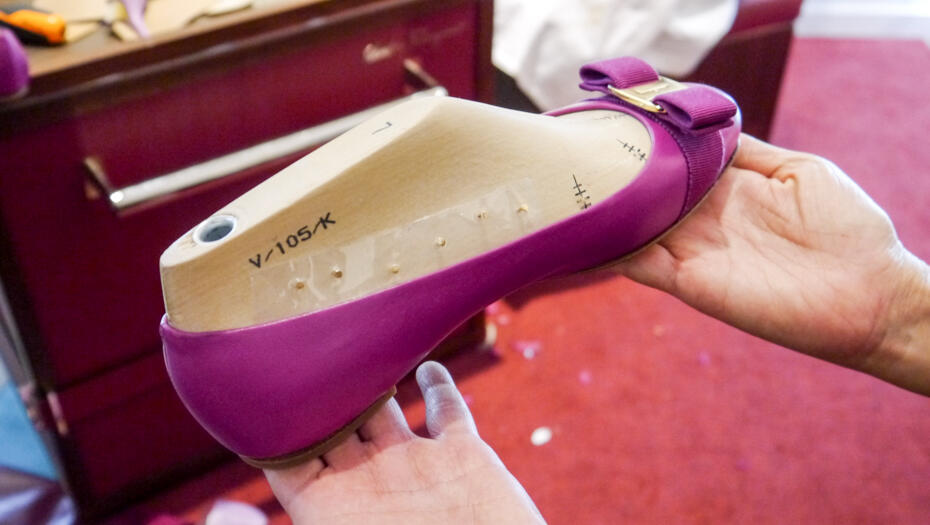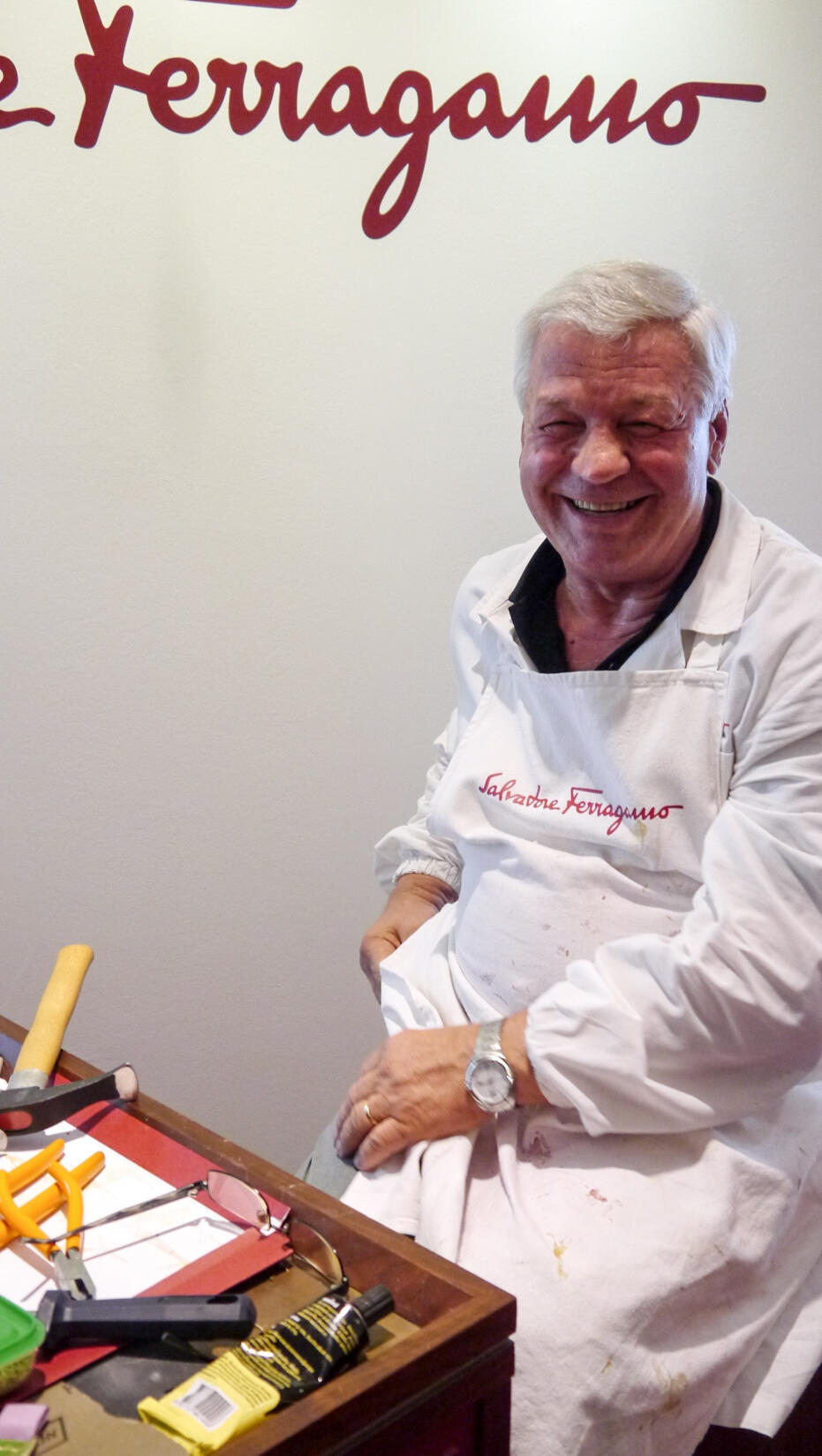 Giuliano is such a charmer! He loved having his pictures taken and possibly had a selfie with almost everyone at the event. When Baby and I went up to get our picture with him, he was friendly and talked us up but we couldn't understand a thing he was saying cause he only spoke Italian… so we just continually said "grazie! grazie!" lol. He is adorbs.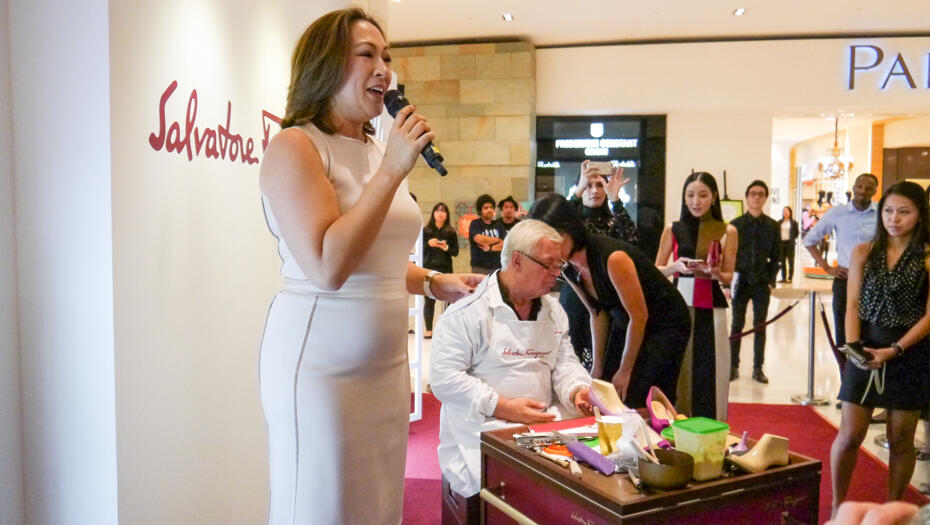 Mika Bailey, the Managing Director of Ferragamo South East Asia giving her introductory speech with Giuliano in the background.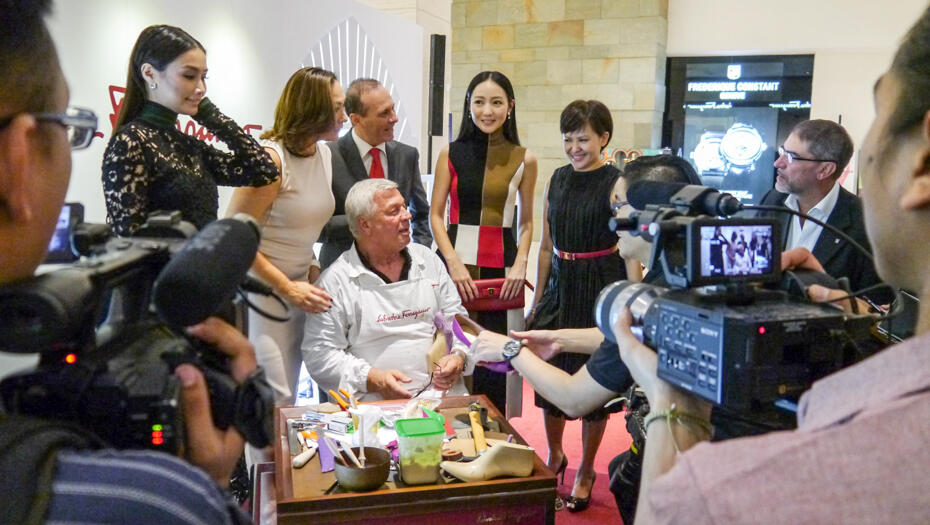 Scha Alyahya, Mika Bailey, Dr Andrea Ambra (the Italian Trade Commisioner), and Jojo Goh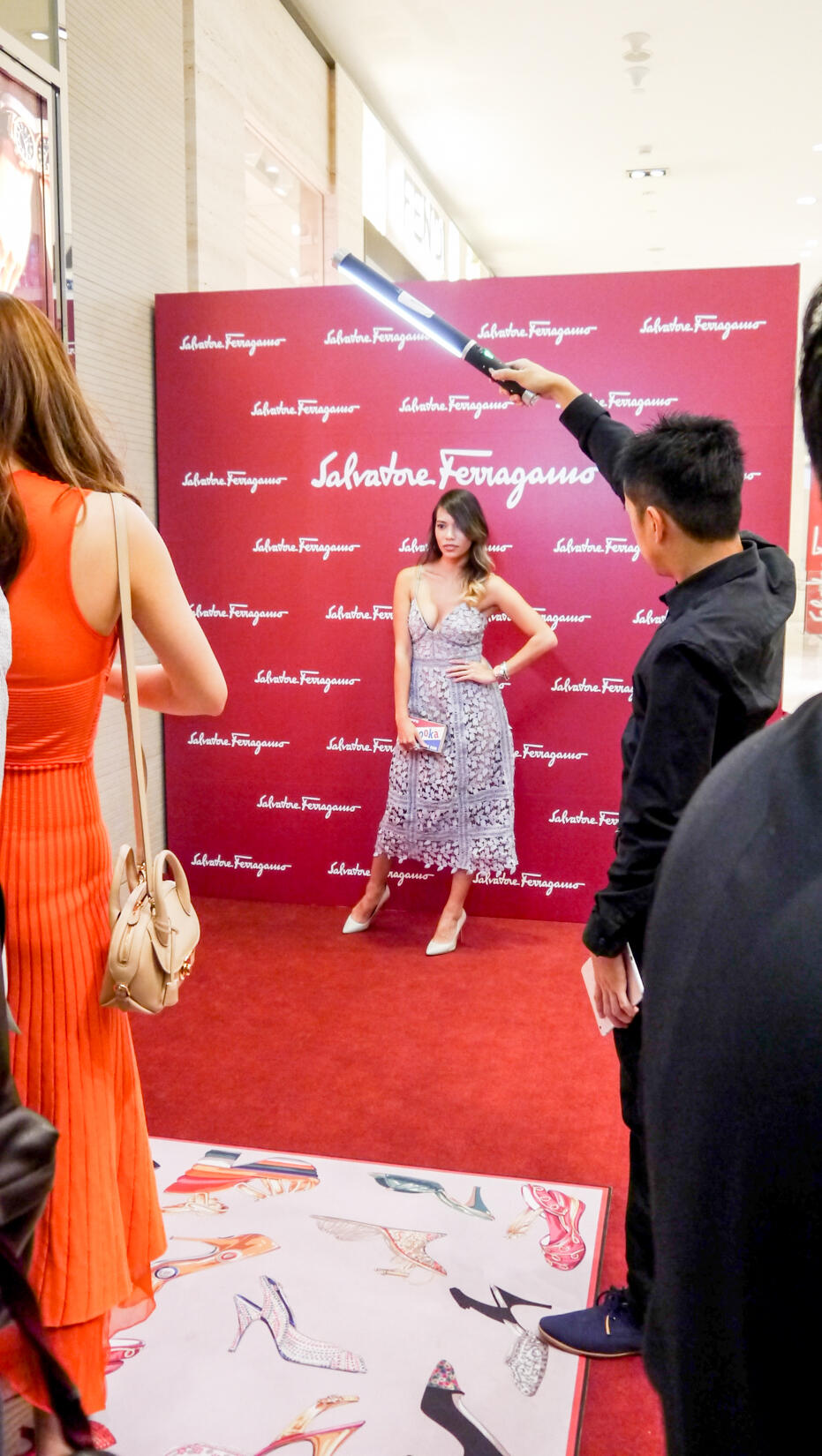 Lexie Rodriguez striking a pose! Lexie is currently working on StyleX, her personal style diary.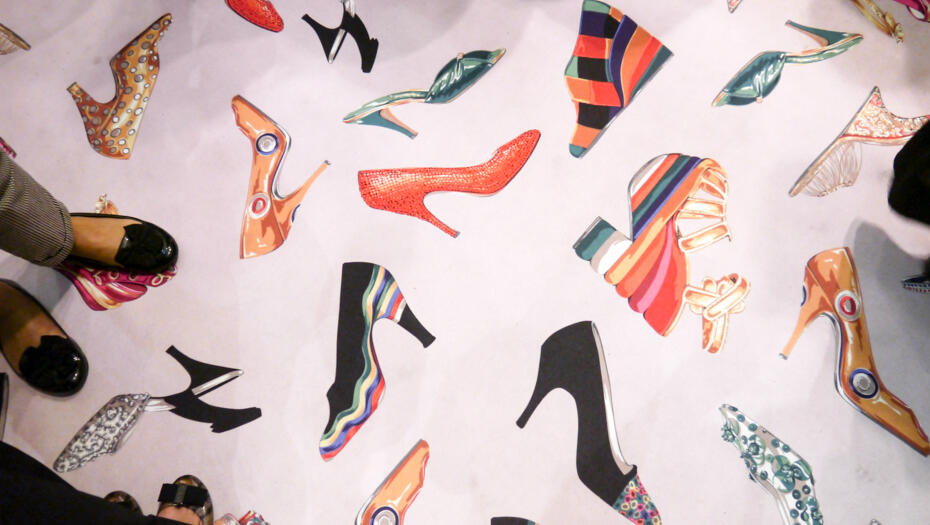 Loved the details on the carpet!
They closed the store that night so guests could view and purchase products exclusively during the event. We took that opportunity to try on their new collection.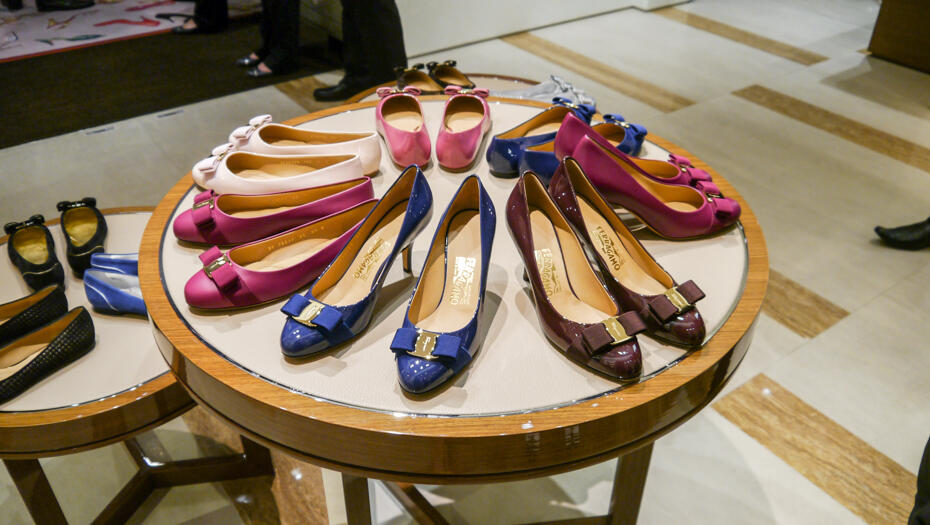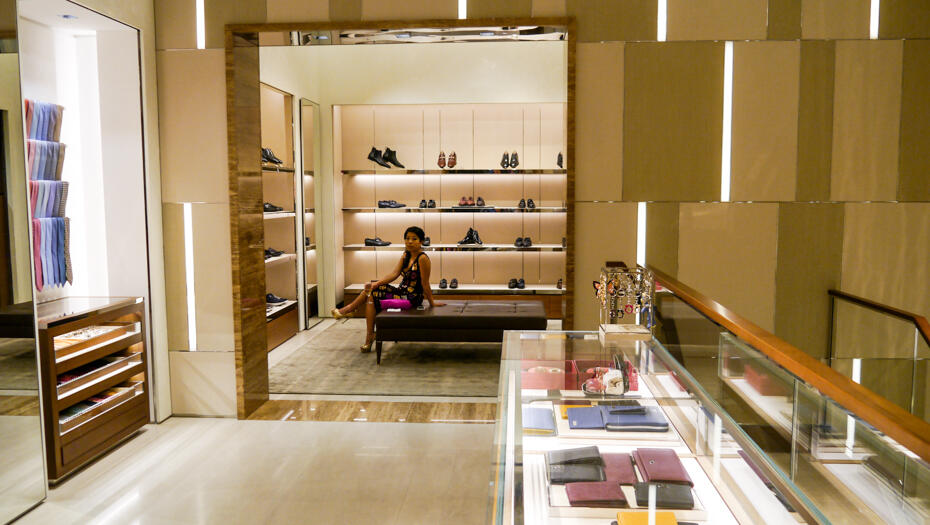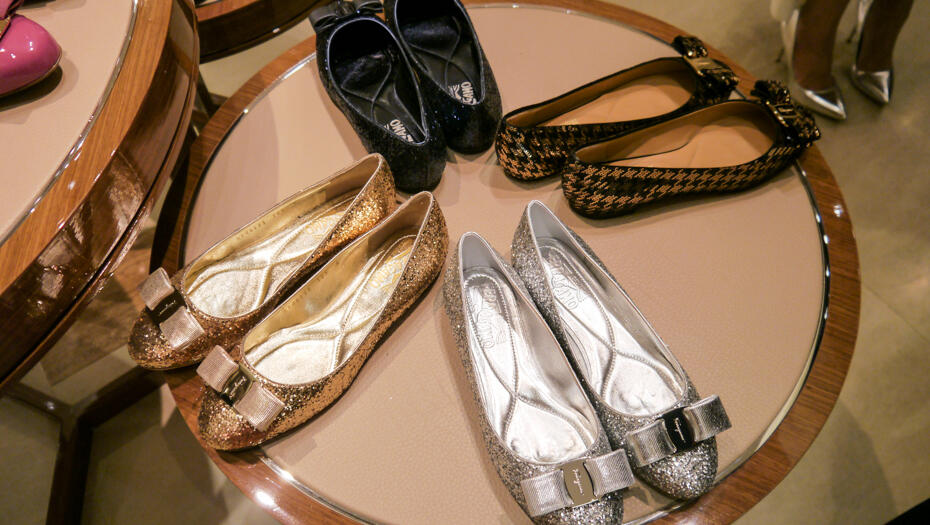 Ferragamo's latest collection for Fall/Winter 2015 features lots of sparkle with sequins and glitter!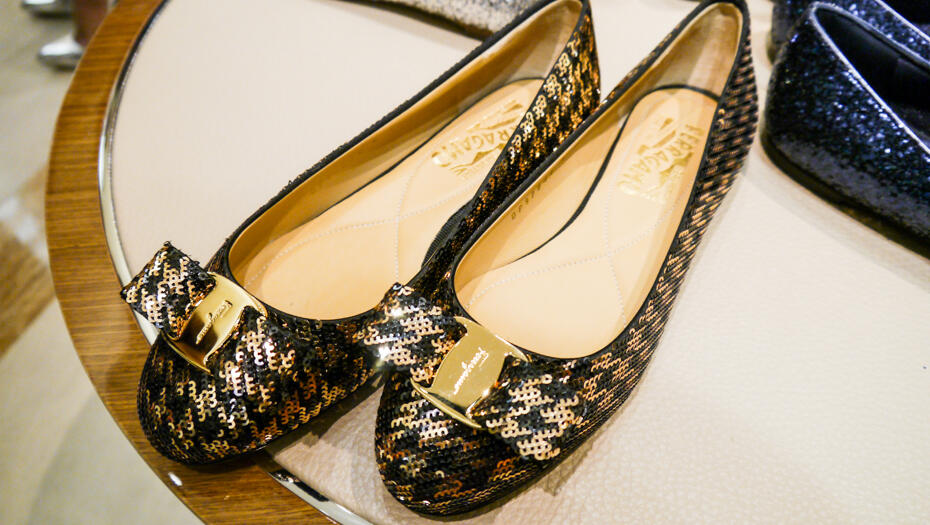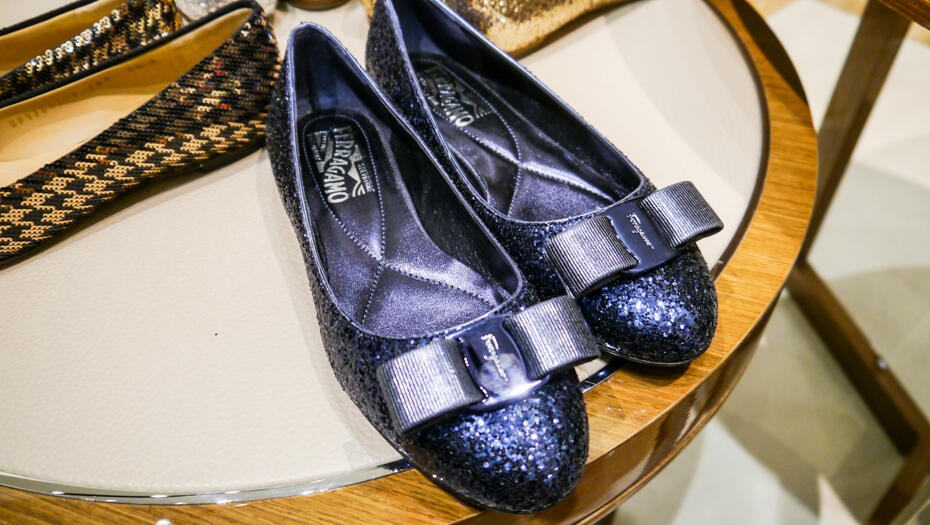 I fell in love with these and just HAD to try them on!! The friendly staff brought us to the lower level of the store so we had more space to try shoes on comfortably.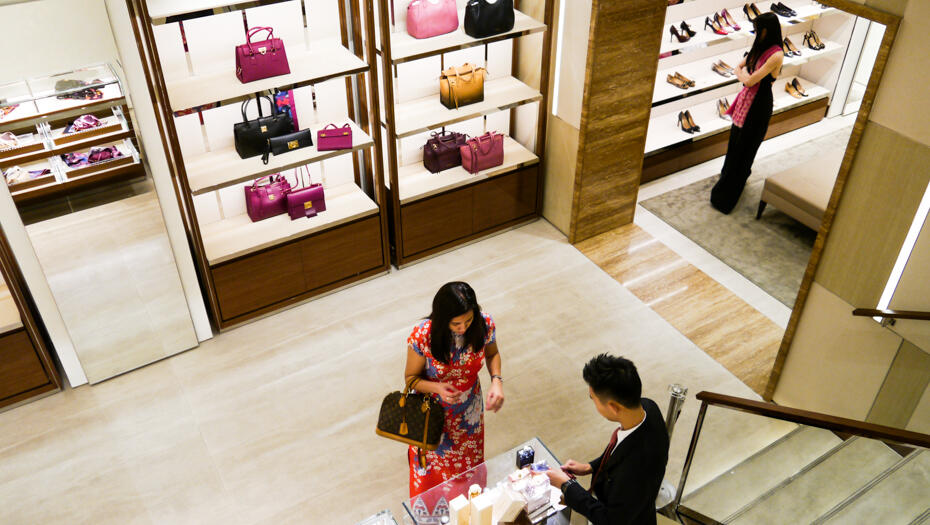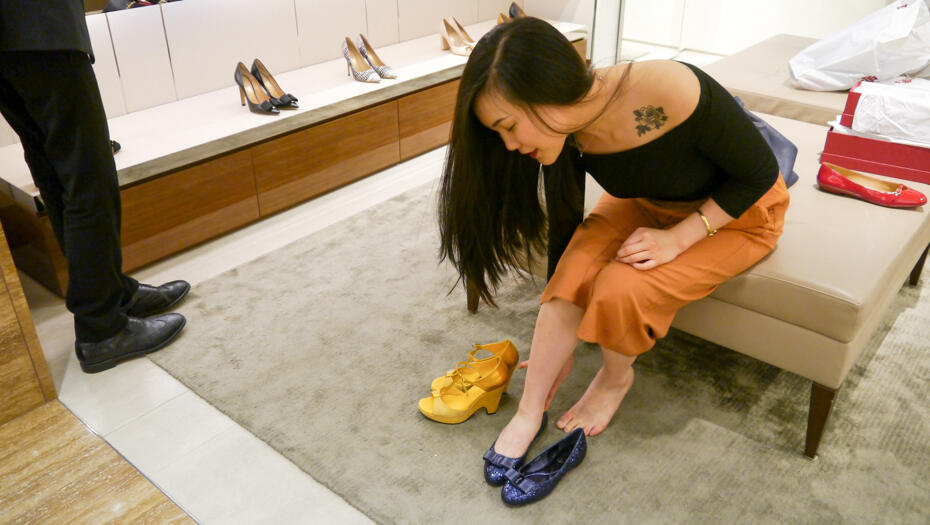 Don't they look pretty?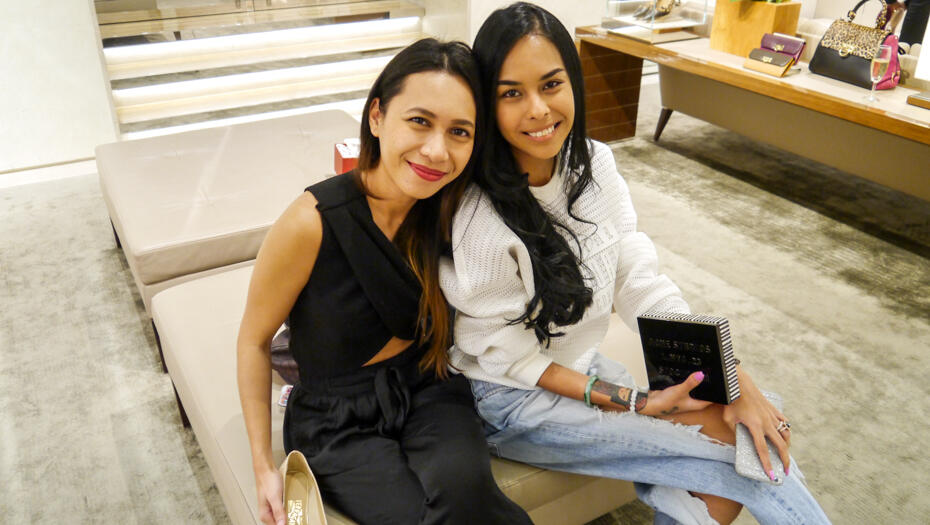 Baby and Kim Raymond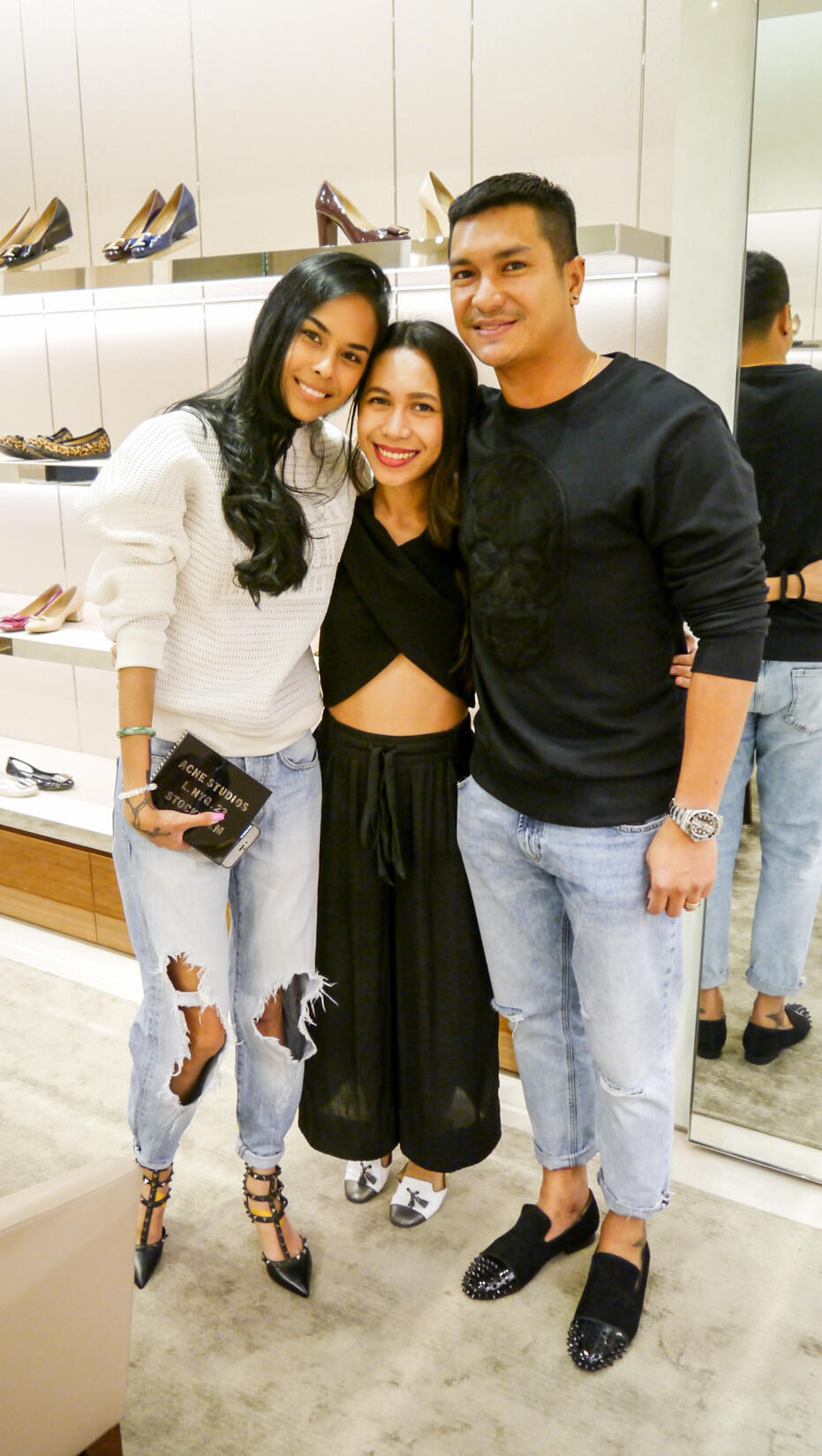 Kim Raymond, Baby and Keith Foo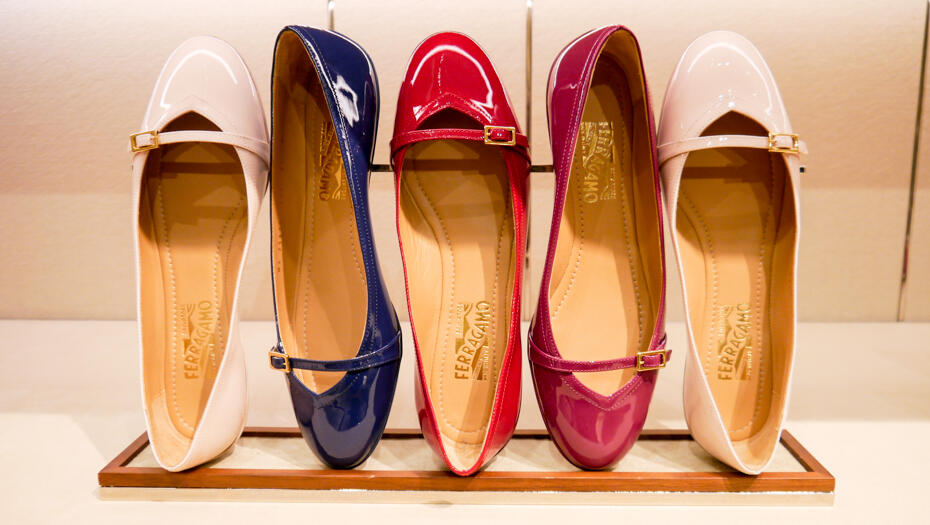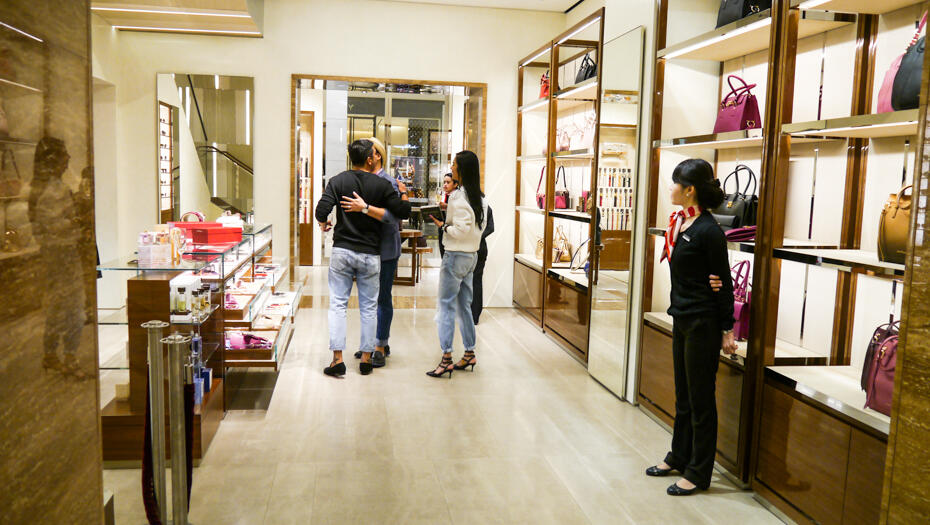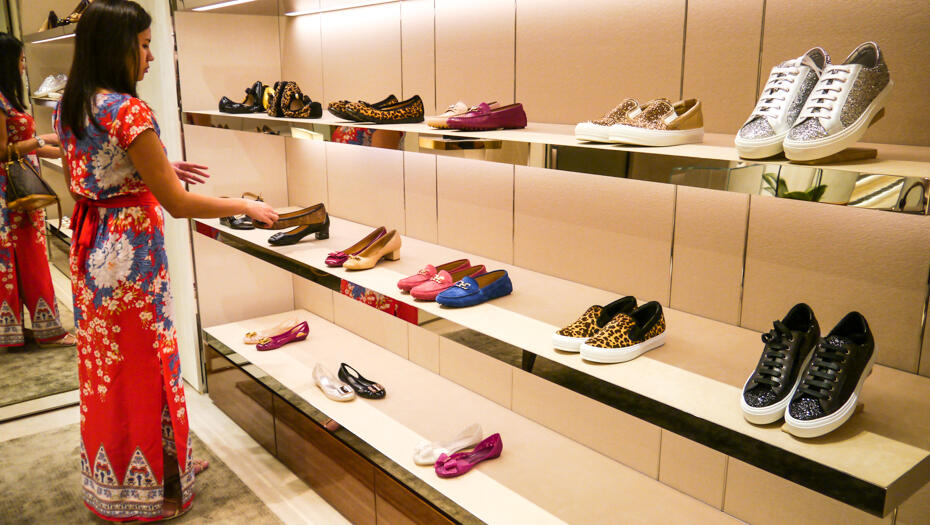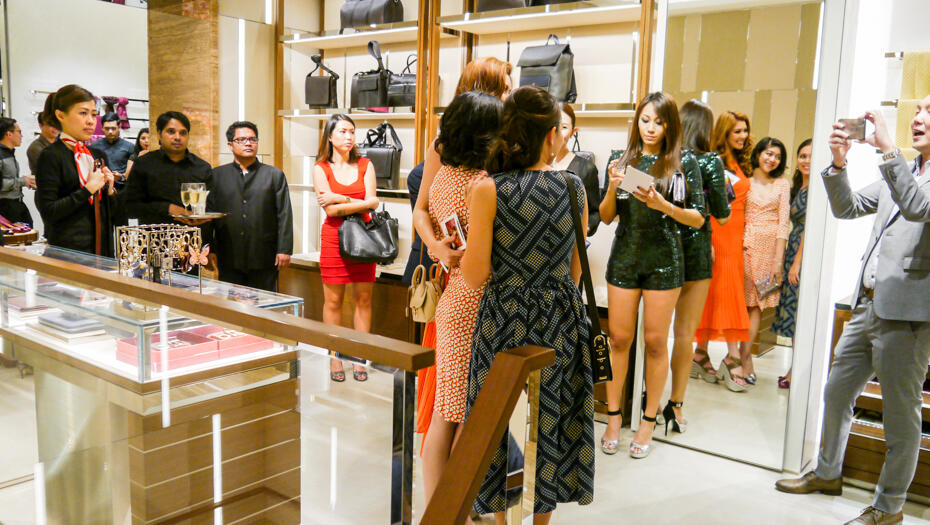 After looking around and trying on multiple pairs of shoes, we headed back up and there were even more people! It was a ball, everyone was chatty, possibly tipsy, and taking tons of pictures. The Ferragamo team even printed out postcard pictures of us to take home.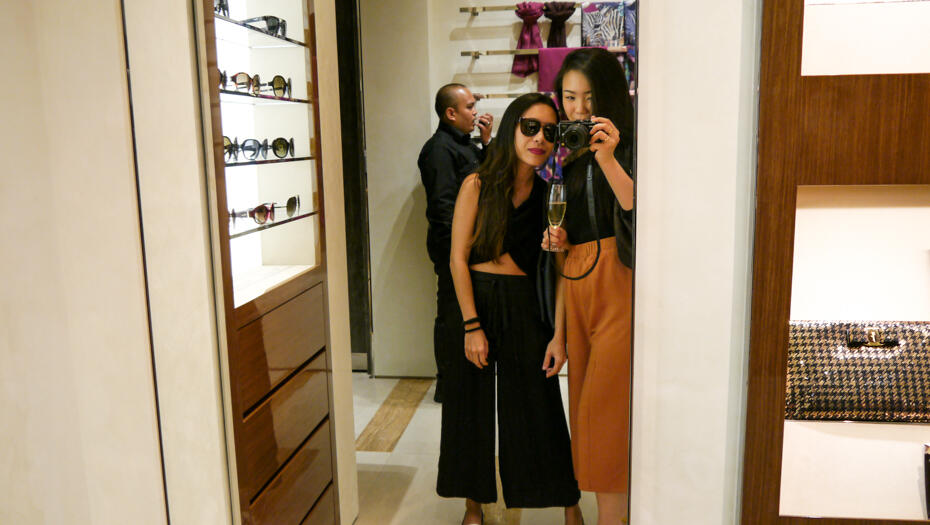 Baby and I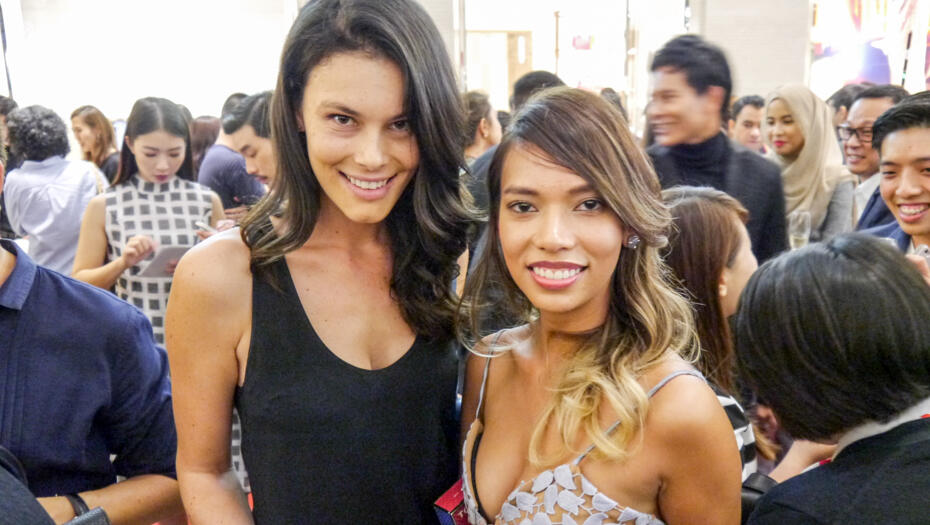 Jenna and Lexie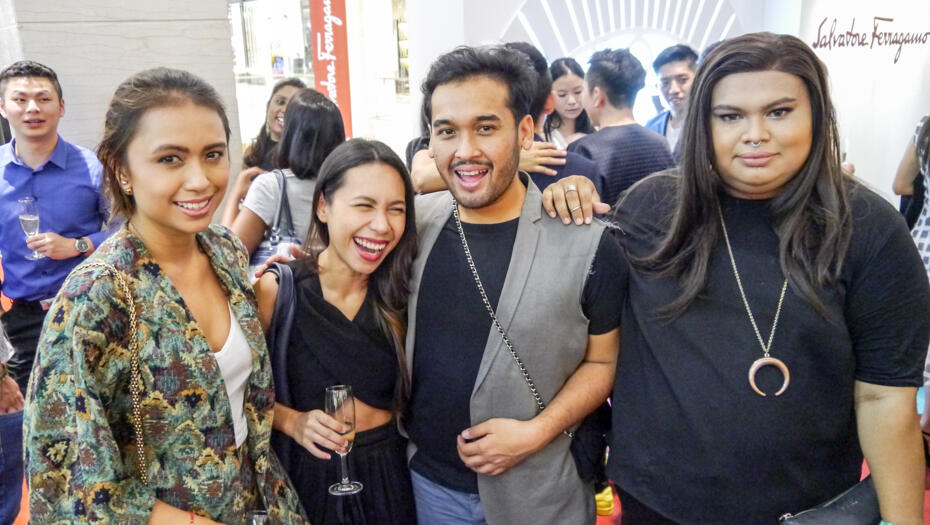 Dr. Juliena Mohd Zaini, Baby, Aizat Aidid (Fashion Editor of GLAM Malaysia), Vee (Fashion Editor of InTrend).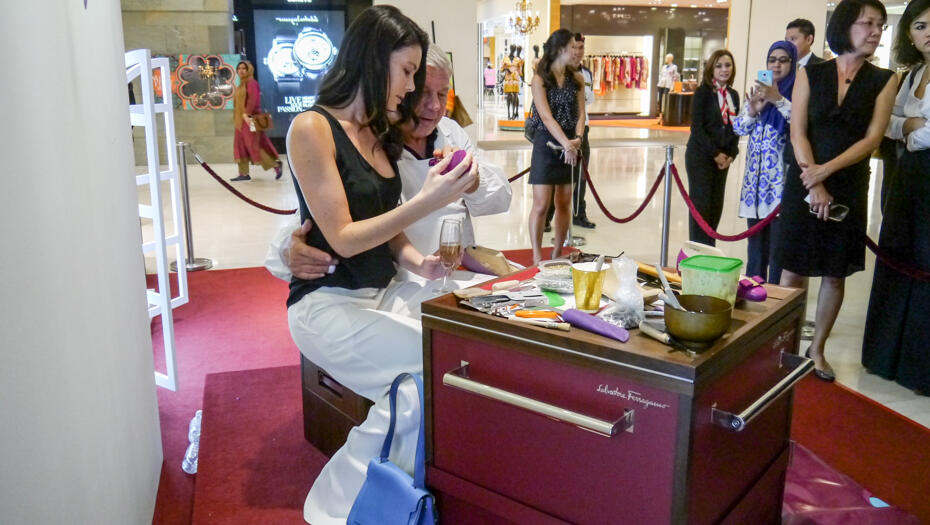 Obviously, Giuliano is a total ladies' man.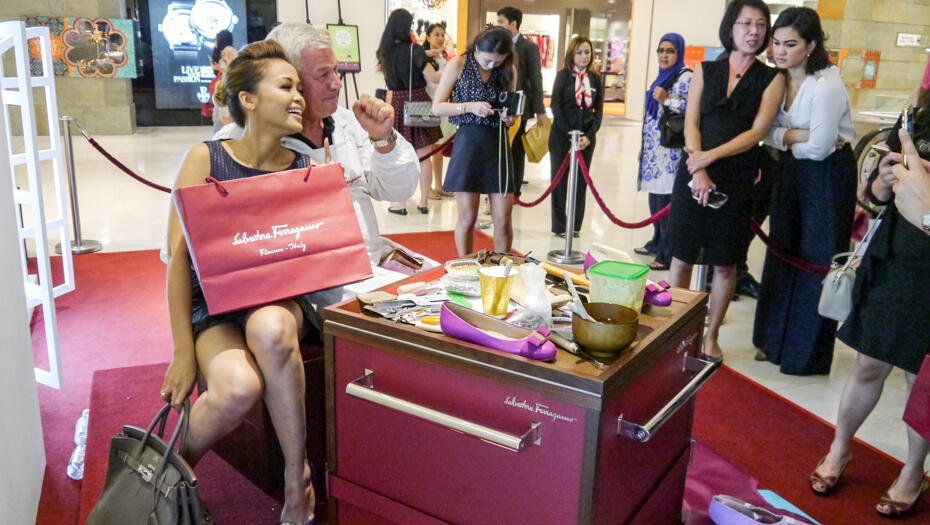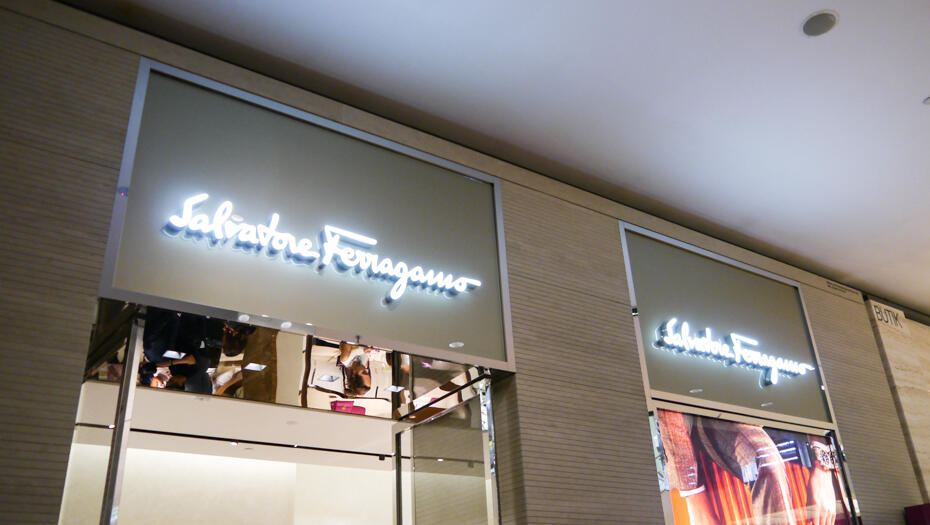 It was such a fun and eye-opening experience.
We had such a great night!
Thanks Ferragamo for having us!
+ + + + +
The Art of Shoe Making showcase is now public until the 31st of July 2015.
Get a first-hand look at how Ferragamo shoes are made from scratch by an expert craftsman at:
Salvatore Ferragamo
Lot 3-22, Level 3,
Pavilion KL
For more information about Ferragamo:
Website: www.ferragamo.com
Facebook: www.facebook.com/SalvatoreFerragamo
Instagram: @Ferragamo
Twitter: @Ferragamo
To view Ferragamo stores in Malaysia: www.ferragamo.com/webapp/wcs/stores