Went for a really fancy event at the end of May, called Valley of the Deer. I felt it was going to be, when they sent over a bottle of Glenfiddich, two glasses and a long handwritten note with the invite. Then a week before the event, they sent over ANOTHER invite. I didn't know about it till Baby said i got a package and that "it looks fancy".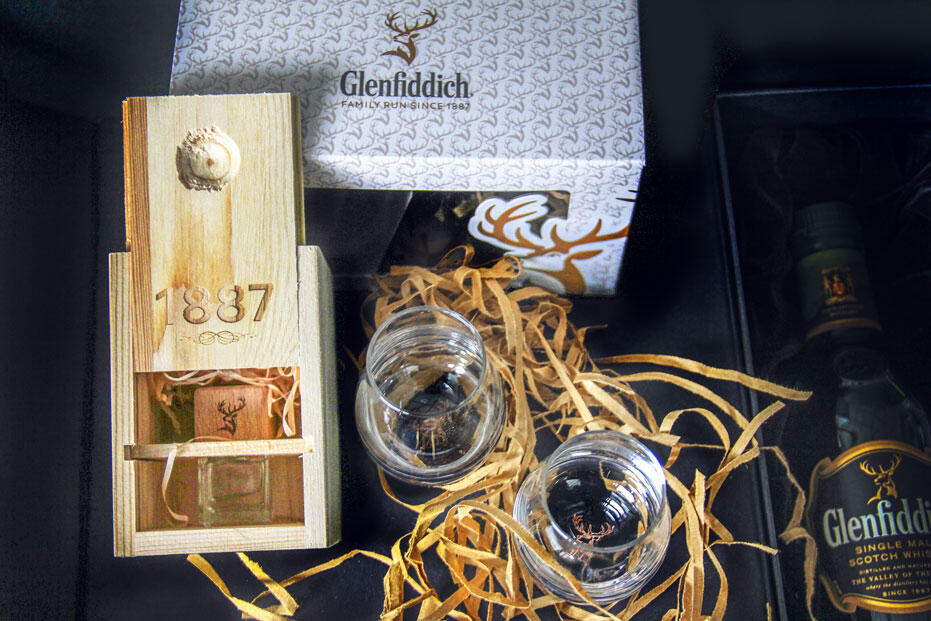 Who sends two invites for an event? Such a buildup, how not to go.
The evening of, i headed to Extreme Cars at Plaza Damas cos Jessie of Boozeat invited me to ride with them in a stretch limo to the event.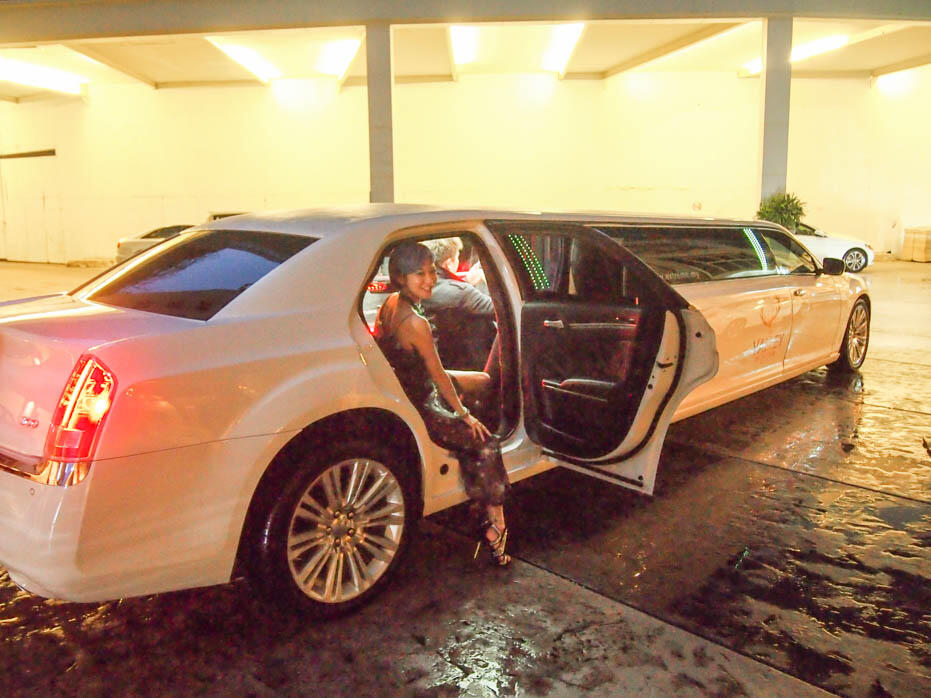 The last and only time i sat in a stretch limo was in New York 5 years ago!
Maybe it's in my fairy stars to start riding them more regularly again *emoticon with hearts in eyes* (Why can't i have emoticons in my blog… Phillipppppp)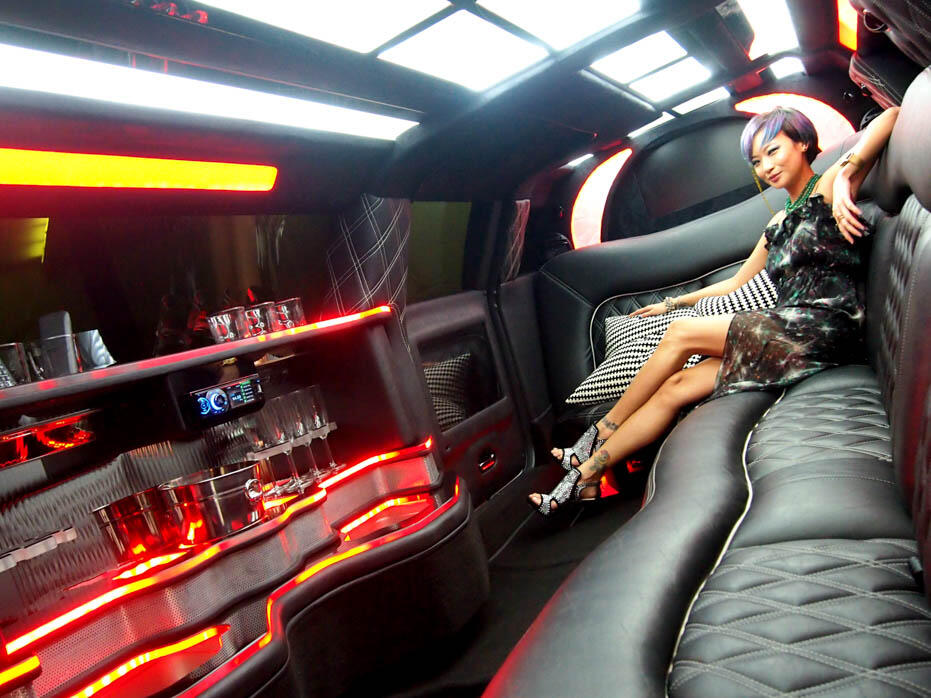 OHAI can i ride like this to work and around town for my meetings every day? Then i can bring my whole team with me and work while in transit as to save time! XD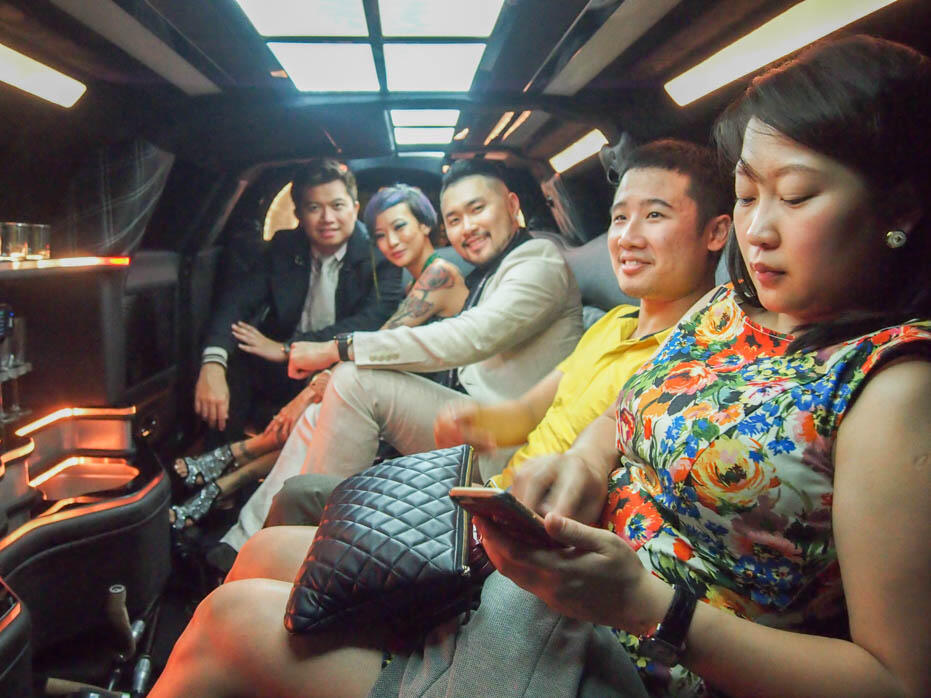 John, me, Dennis, Melvin, and Michelle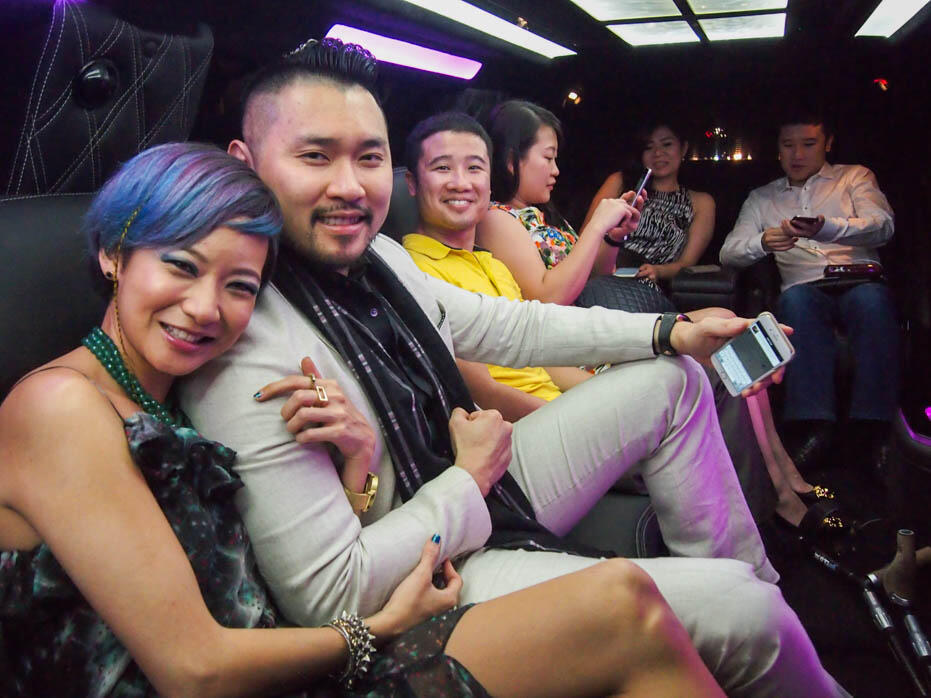 I always have a good laugh with Dennis!
At the far end is Jessie and Kelvin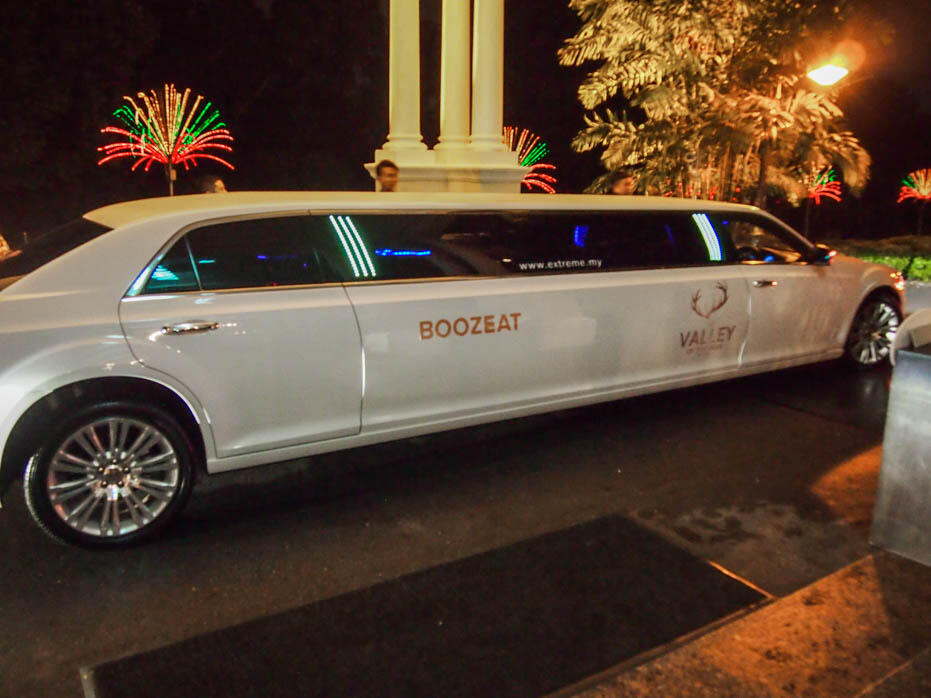 You can actually rent this limousine (or other luxury automobiles) under the Extreme Limousines brand for rides!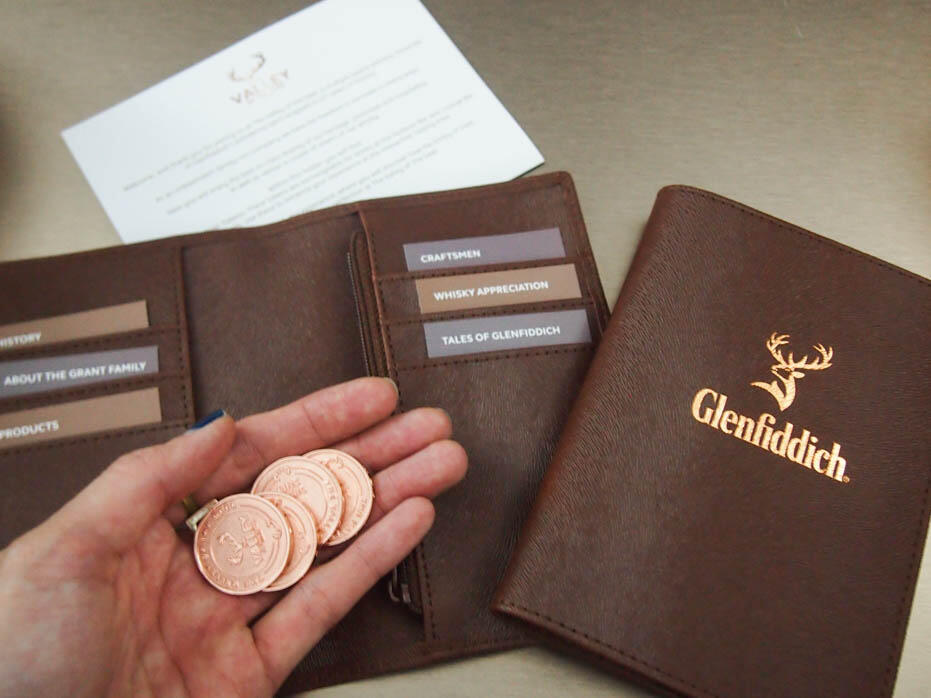 When we entered the entrance to Carcosa, we were given a gold-embossed Glenfiddich wallet with some cards and Valley of the Deer tokens inside the coin compartment which were proper heavy and to be used for drinks.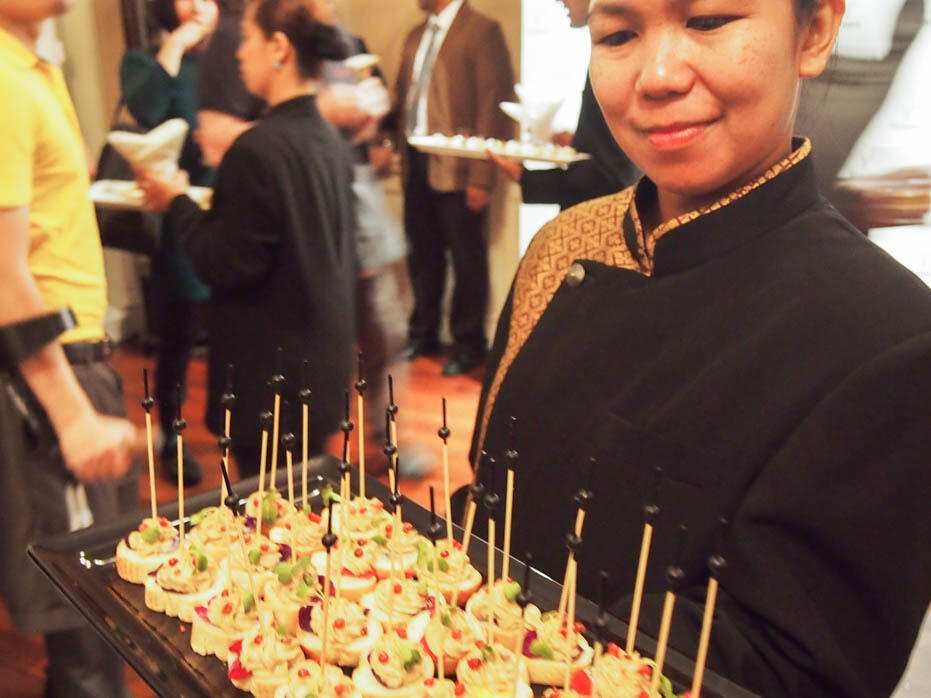 I pounced on the canapés once i managed to get a few seconds from talking to people, i was starving!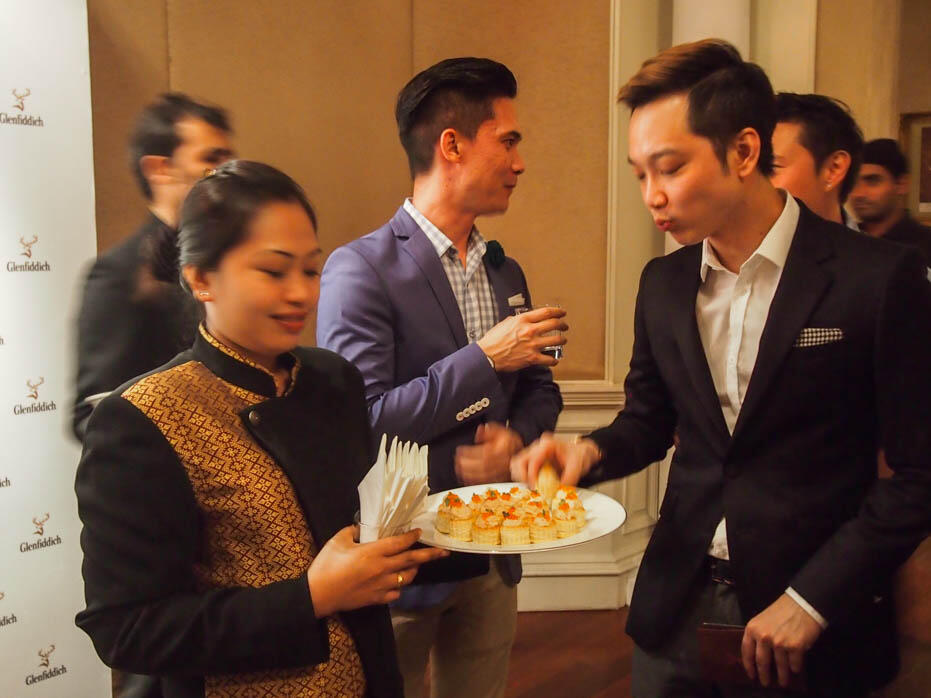 Apparently so was Jeremy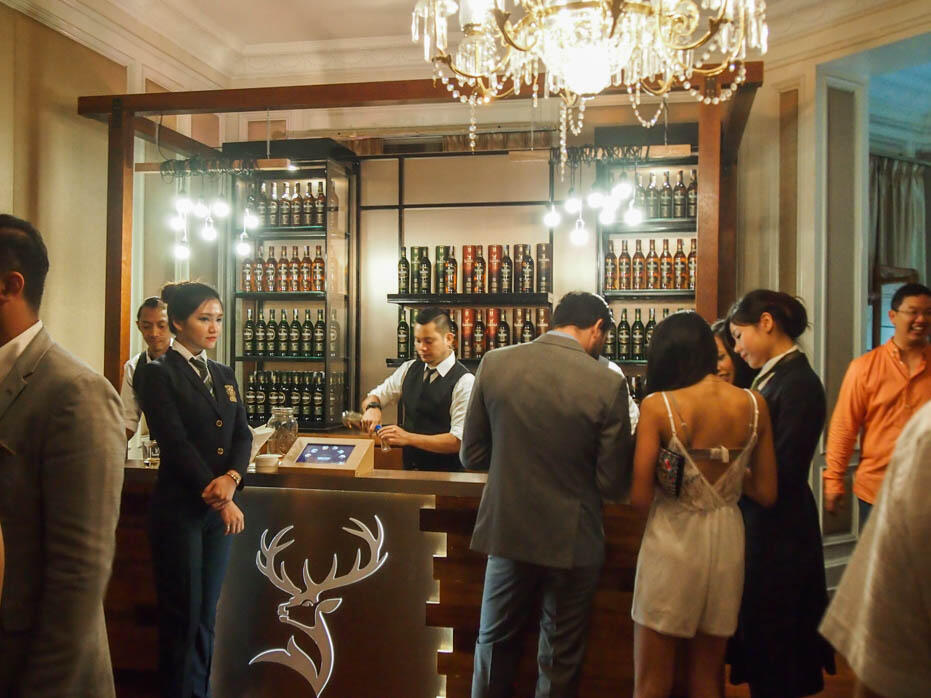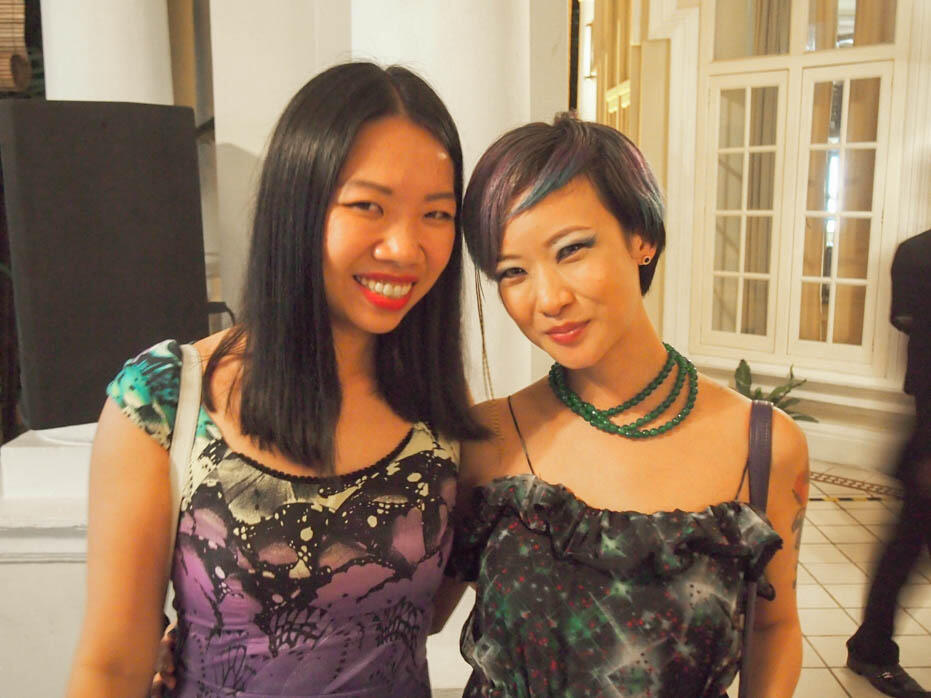 With Andrea, former editor of ELLE. I'm smiling like that cos my mouth was full of delicious chocolate.
My necklace is a one-of-a-kind handmade semi-precious stone piece made by Lisa Zainuddin (who has since migrated) aka Oxoloco. Love all her pieces so much, miss doing my annual jewellery shopping from her collection!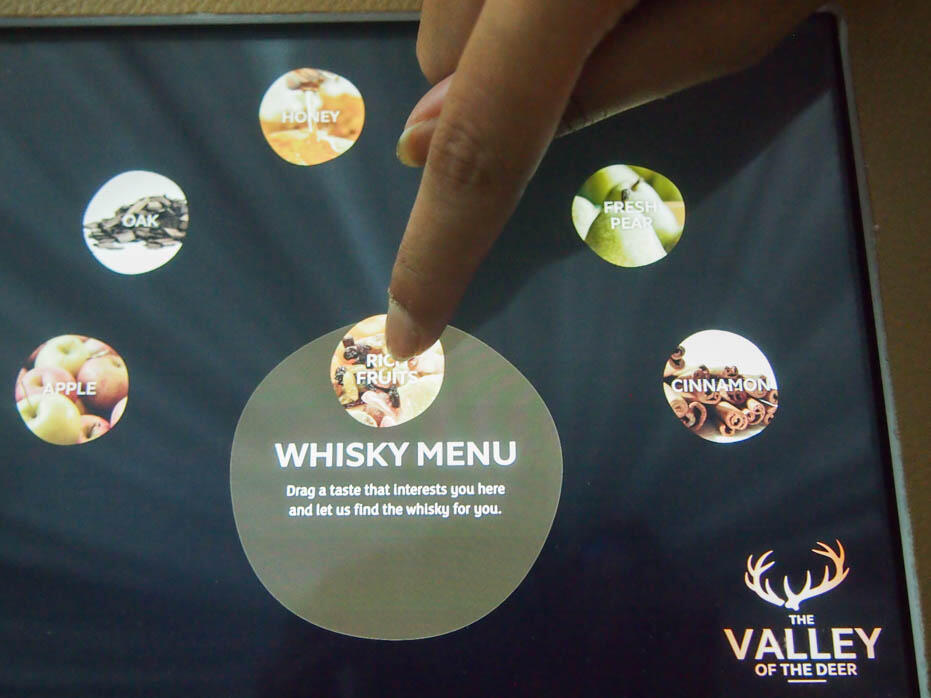 At the outdoor bar, we were asked to choose which taste most appealed to us in order to get the Glenfiddich whisky most suited to our palates.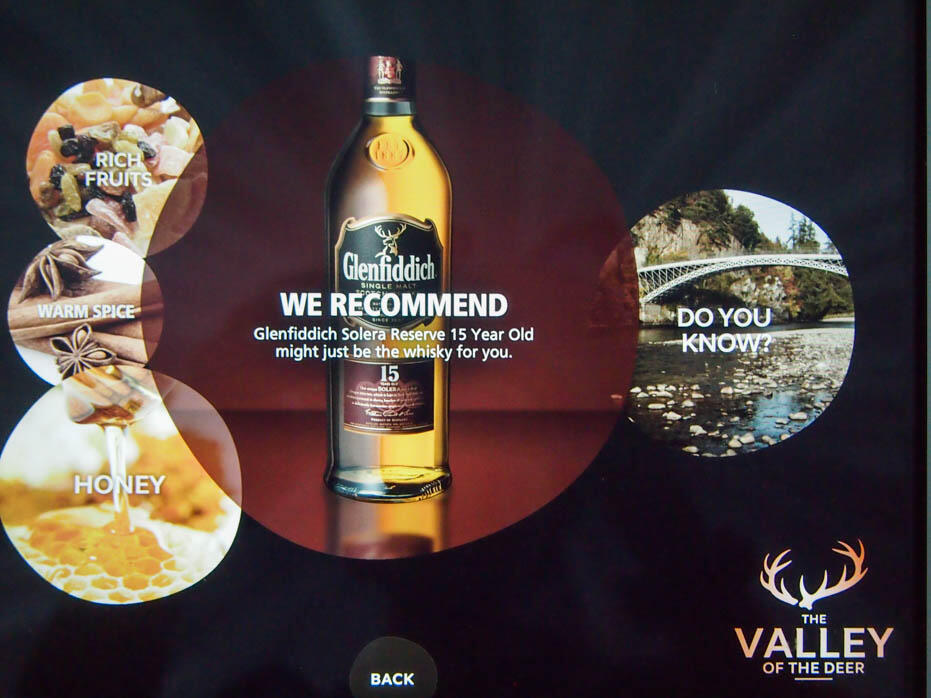 "Glenfiddich 15 Year Old is made using a pioneering distillation process unique to Glenfiddich, and is the true expression of the brand's adventurous and forward thinking approach to whisky-making. Having matured in three types of oak cask; sherry, bourbon and new oak, the whisky is left to marry in a handcrafted Solera Vat until its distinctive notes of rich fruit, spice and honey are realised, making it a truly original whisky.
The nose of Glenfiddich 15 Year Old is intriguingly complex with sweet heather honey and vanilla fudge combined with rich dark fruits. Its taste is silky smooth, revealing layers of sherry oak, marzipan, cinnamon and ginger – reminiscent of Christmas cake. Full bodied and bursting with flavour, the Glenfiddich 15 Year Old has a satisfyingly rich and lingeringly sweet finish."
Callen, me, Tai Yong and Josh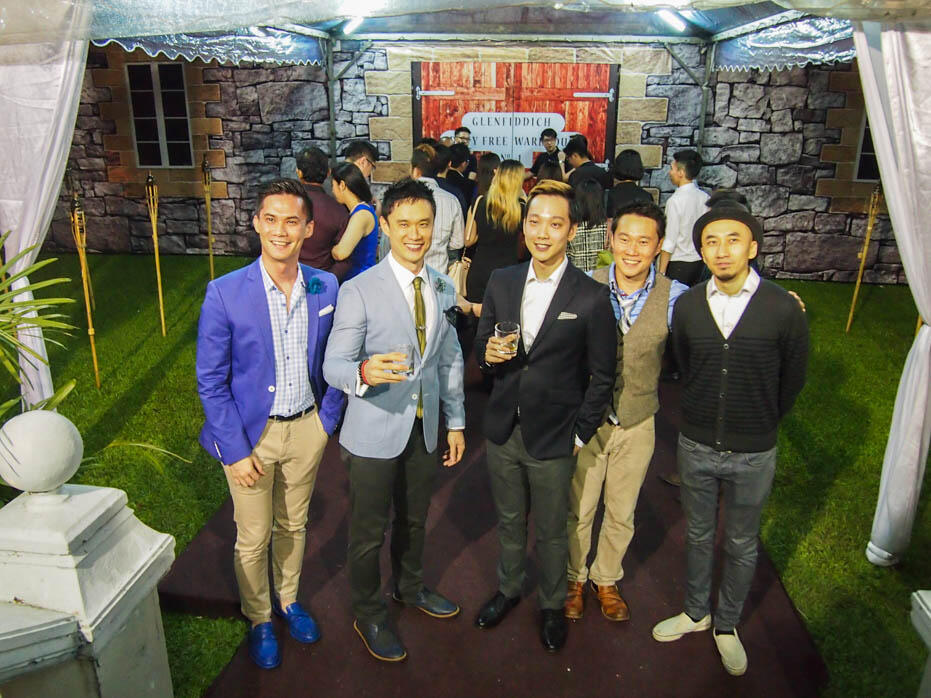 The door behind led to the start of the Valley of the Deer tour, there was a queue for it and everyone said it was worth going through (even tho some just wanted to stand around and enjoy their drink). We were ushered in in small batches and it felt almost like the queue to a theme park ride- waiting in semi-patience coupled with full-on curiosity.
If you can't already guess… this event was a massive do. Only its second instalment in Asia since its debut in Bangkok, the rare behind-the-scenes tour into what goes on in its distilleries was constructed from ground up and exhibited to guests, media and public across four exclusive days.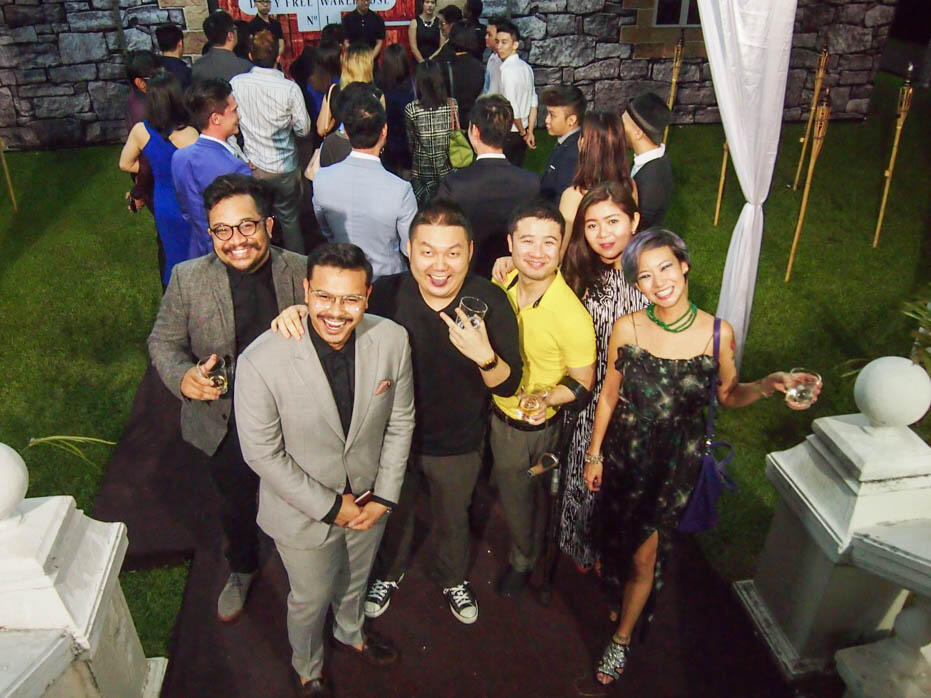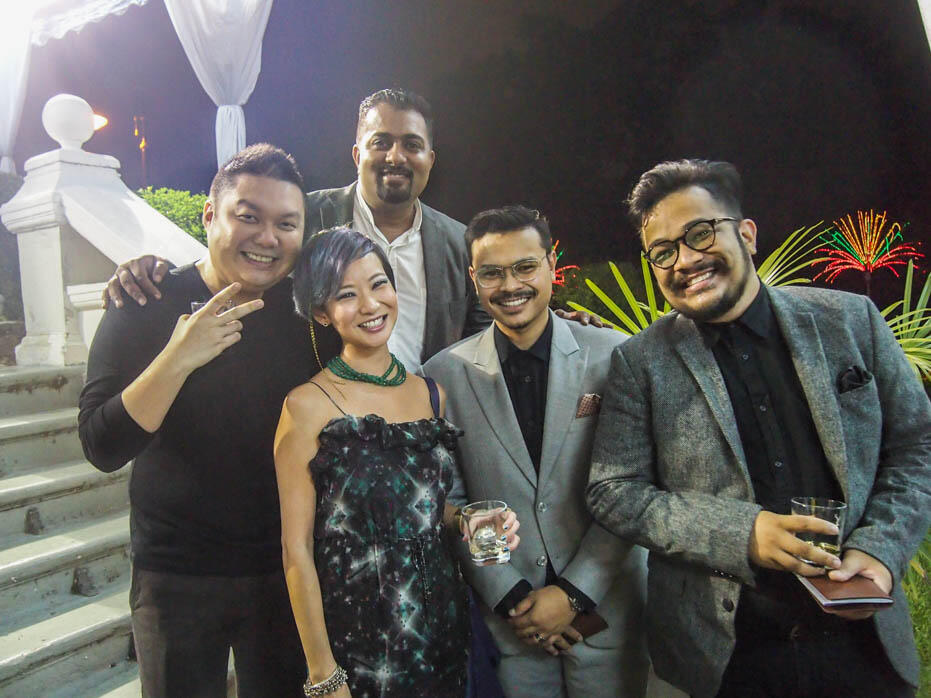 Tai Yong, me and the Livescape boys – Matthew, Atif and Farez
Tour kicked off with a visual presentation of the history of Glenfiddich. I'm a big fan of history (if it interests me) and that of Glenfiddich proves to be such an illustrious one i shall summarize it here! >
Born in 1839, William Grant started his career as a book keeper at a local distillery when he fell in love with the dream of building his own distillery. Decades later in 1886, he saved enough money to buy their own piece of land at Glenfiddich (which means "Valley of the Deer").
After his family of nine and him build the distillery with their own hands, the first spirit ran from the copper pot stills after a year, on Christmas Day in 1887.
In 1909, William's son-in-law Charles Gordon determinedly made 181 calls before making his first sale. By 1914, William Grant & Sons had an impressive international business of over 60 agencies in 30 countries. The company took a break when war broke out, but William enthusiastically increased production upon the end of crisis.
He passed away in 1923 and is notably remembered for his liveliness, generosity and legendary sense of humour, besides of course, his world-class whisky. His family continue to remain represented on the William Grant & Sons Main Board till present day.
William Grant & Sons' iconic milestones include being awarded the Queen's Award in 1974 for Outstanding Export Achievement (becoming the first ever Scotch whisky company to receive it), and being the first single malt whisky to have the pioneering foresight to release the world's first whiskey that had been maturing for 50 years.
After learning all THAT, we were led to the adjacent room where a 180° visual presentation took us around the world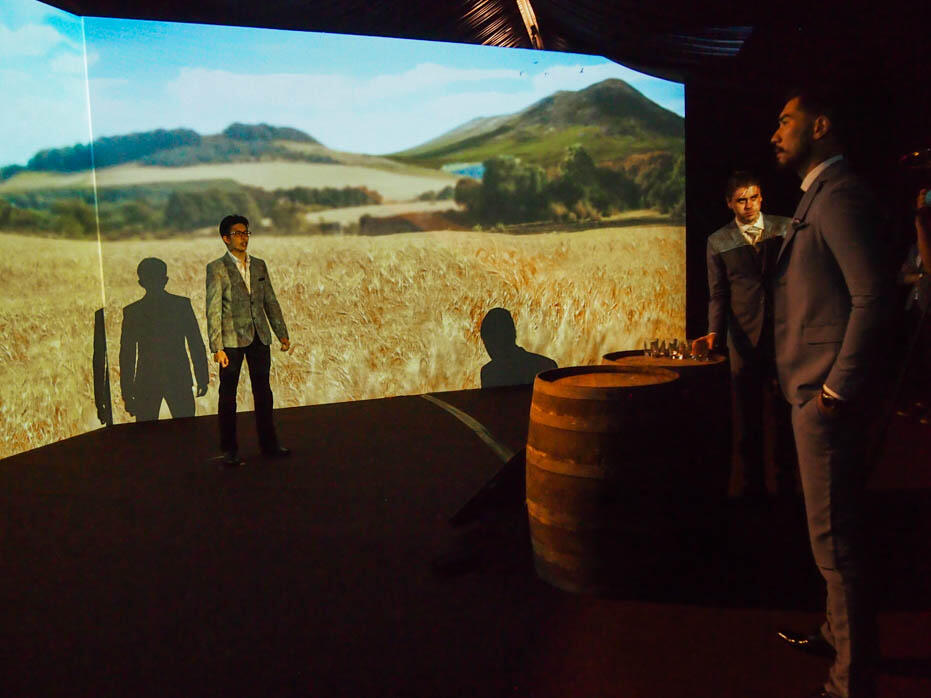 Throughout the tour, there were a flurry of photographers taking pictures of this guy who turned out to be Taiwanese actor Godfrey Gao, an ambassador for Glenfiddich who flew in for the event. (OK i don't know who he is, someone told me XD)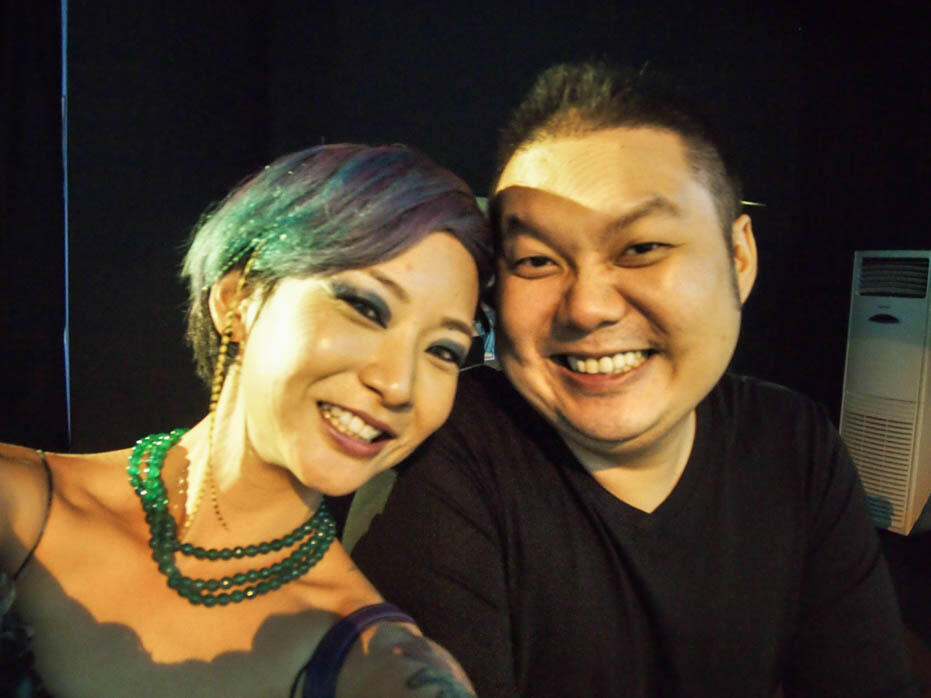 We were paying attention i promise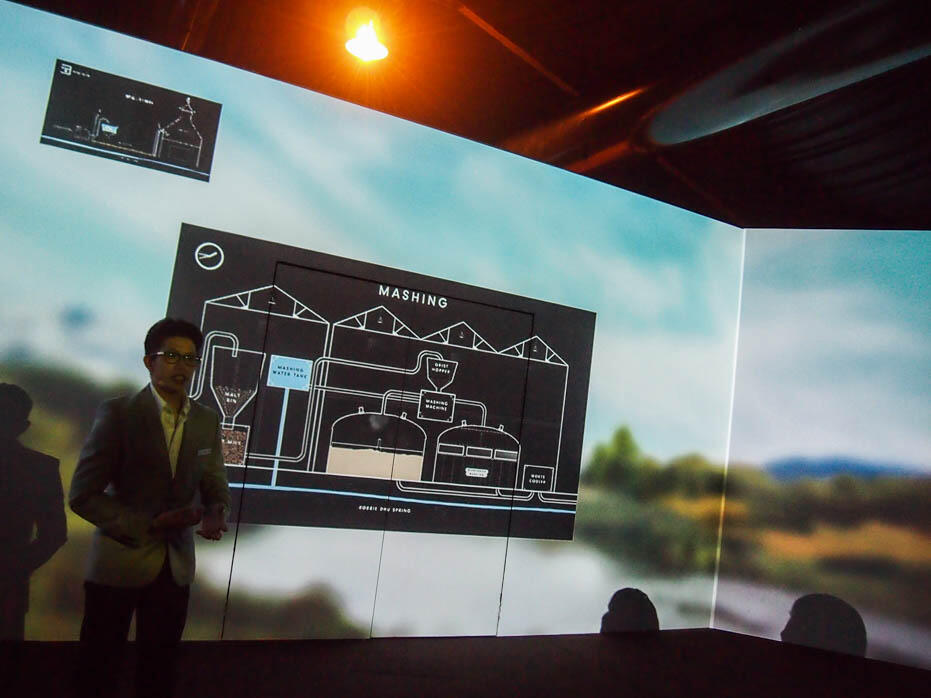 Interactive visuals continued educating us on the arduous process of producing Scotch whisky, while explaining how Glenfiddich maintains a higher standard of craftsmanship. This includes carefully selected malted barley and water drawn from the Robbie Dhu spring, a source of soft Scottish spring water.
I took a vid of the visuals, you HAVE to see it, i posted it on IG *here*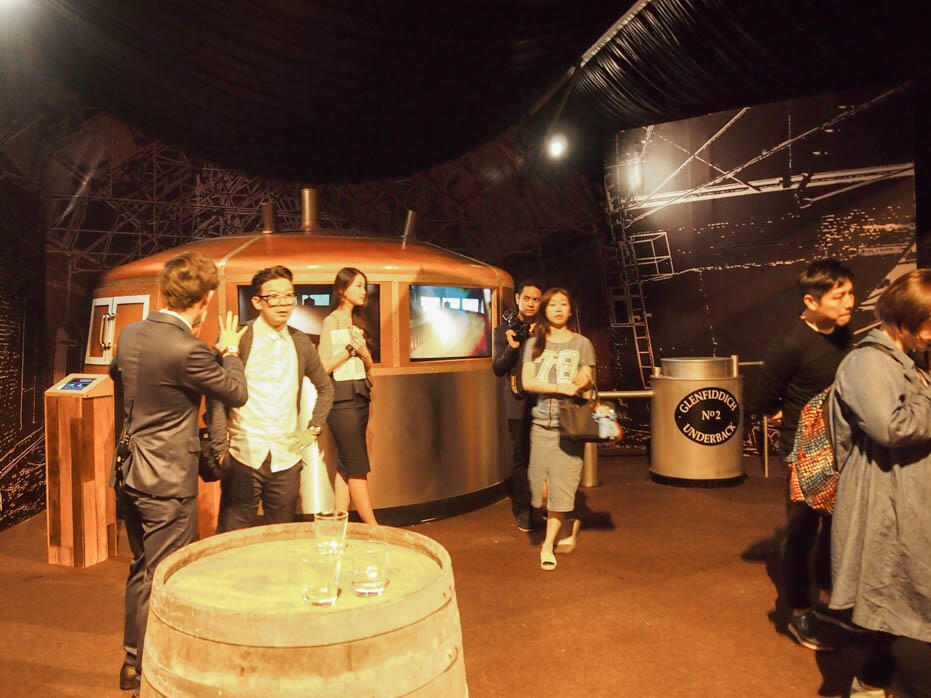 We were led in a new room to experience an average working day at Glenfiddich's Dufftown distillery, introduced to the various equipment involved in the distillation process and witness the perfected trade of coopering the barrels used to age Glenfiddich's fine whisky.
I was relieved to see that a visit to the distillery would end with sampling of the finished product 😉

Remember that wallet they passed us on earlier upon entering the event? Inside were little cards i didn't notice earlier, with some key words on more info we wanted to know about.
The usherer asked me to throw it on the table, and a QR code on the back of the little card activated its accompanying visuals to pop up which i could flick and move about with my fingers. Event placing my whisky glass on the table created new information to pop up!
As you can see from my expression, i was duly entertained…