OK! So since i got to NYC, i've been squeezing in as much as i can!
Tuesday was mostly events to do with the SATC 2 / HP premiere
At the Millinnium Hotel where i'm staying,
the press conference, activities and meals were carried out on the 8th floor.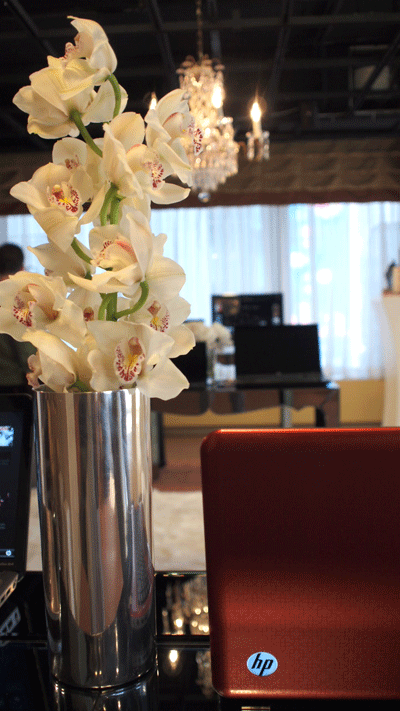 There was a photowall (with a very cool-looking globe camera with built-in flash, i might add!)
where all media and guests could take pix ala SATC movie poster background.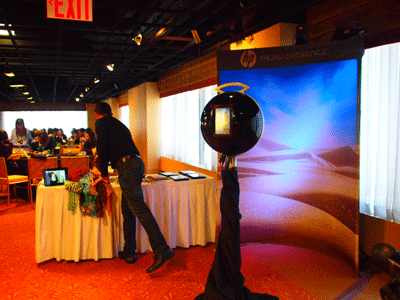 We then use the HP TouchSmart to select our pictures, print it, and email to ourselves!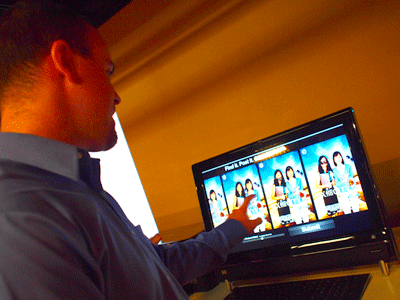 This is mine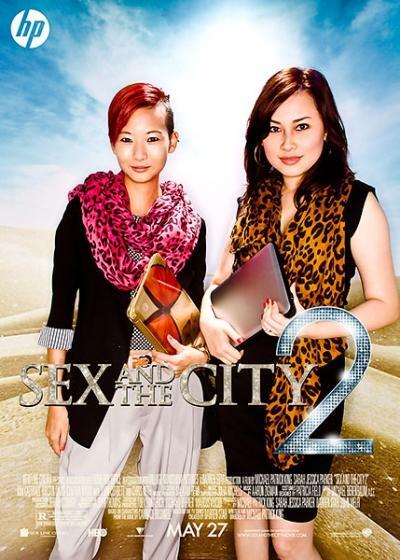 me + Myra Widiasana, Asst Managing Editor for Harper's Bazaar Indonesia
Okay for our first and only shot right, we tried to werq it.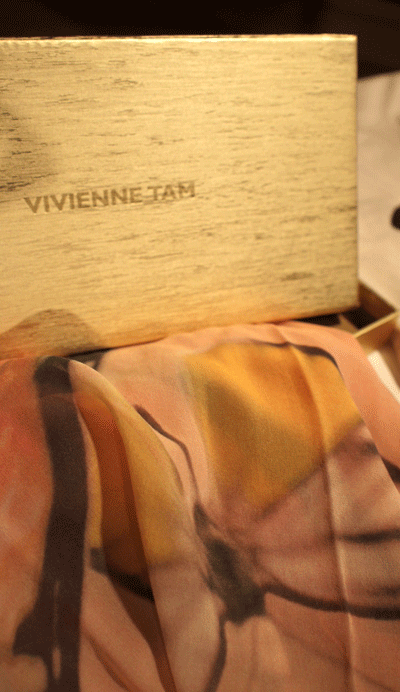 There were lots of areas beautifully set up with fashion items and HP laptops,
so i pottered around to check it out >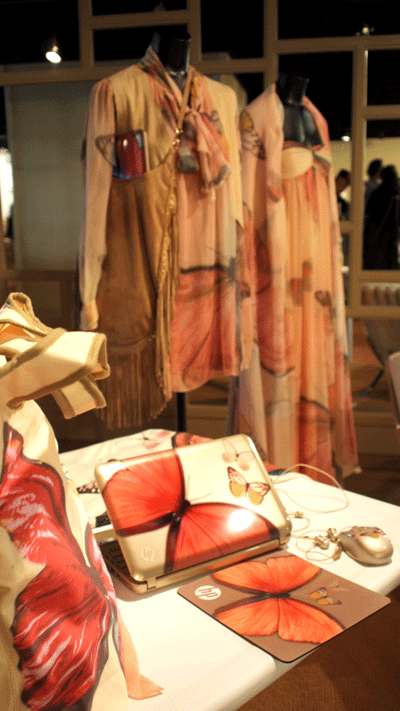 The new butterfly design for the HP Vivienne Tam Digital Clutch
was unveiled at the Vivienne Tam Spring 2010 show,
and is proof nowadays we don't have to compromise on how a laptop looks
as it's a perfect fusion of high-fashion flavour and high-tech functionality.
Daymn.
I like it much more than the previous season's design,
and feel my current HP Pavilion one with My Little Pony stickers and shit is so childish now
The new digital clutch is less than an inch thick,
and weighs only 2.7 lbs with 10.1″ HD screen
It's also got Integrated Beats Audio for premium listening experience,
you can coordinate custom desktop, icons and exclusive wallpapers,
HP QuickWeb to browse, text and chat in seconds,
HP QuickStreamlets to stream your fave media,
Windows® 7 Premium, 2 GB RAM and 5.5 hours battery life.
There are even matching accessories available 0_o
And the screen can turn into a mirror 0_o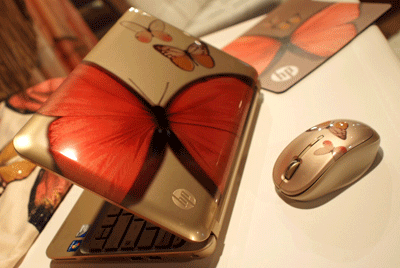 Below is the previous season's runway designs + digital clutch,
all also by HP and Vivienne Tam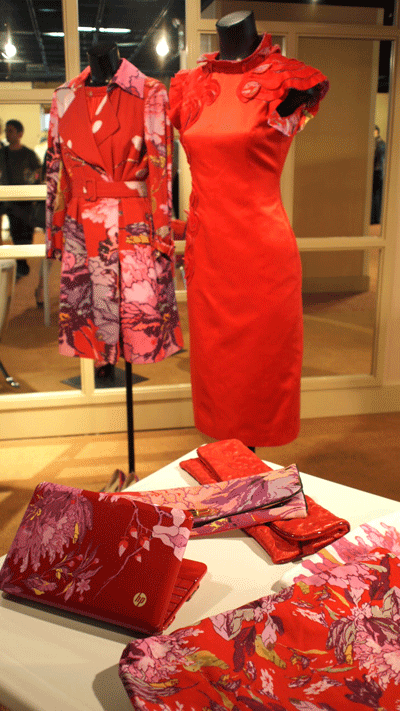 For more on HP Vivienne Tam digital clutches, check out hp.com/viviennetam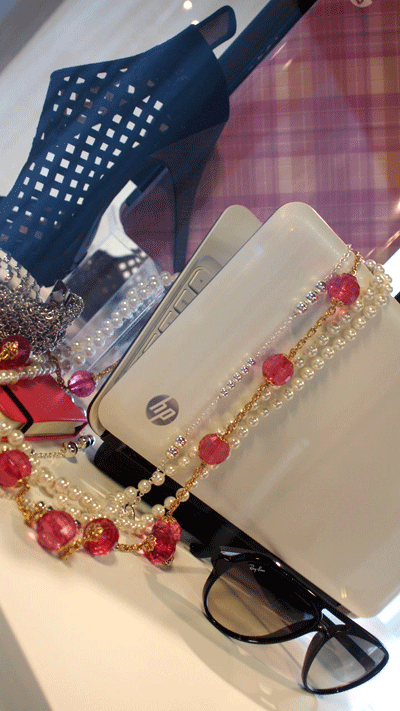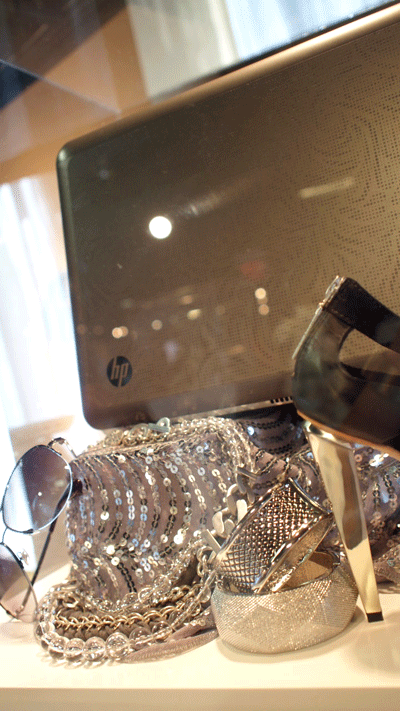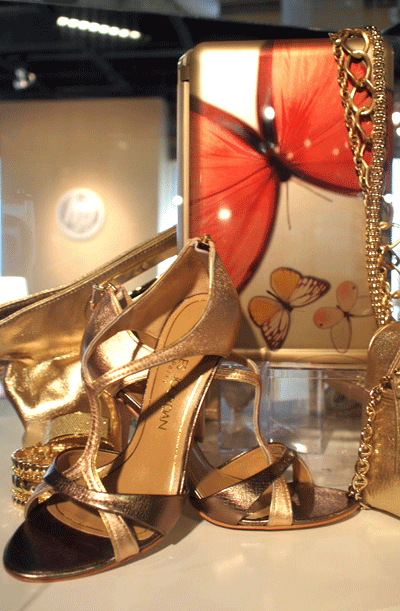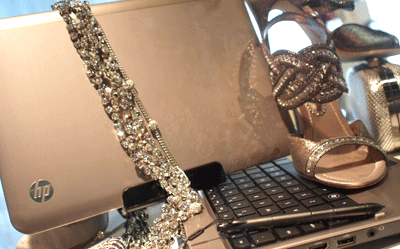 I love the way it was laid out, very nicely done!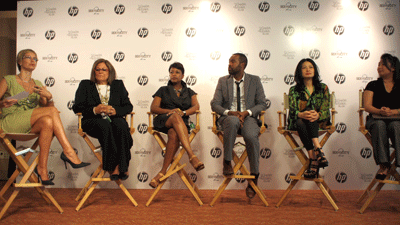 A panel of speakers to talk about fashion and technology.
I think the person i recognised first was Fern Mallis (2nd from left)
The woman is legend.
She's responsible for the existence of New York Fashion Week!
At one point she was telling us how years and years ago (before NYFW)
Michael Kors was having a show in an empty loft,
and while the music was playing, bits of plaster fell unto the models and audience,
including Carine Roitfeld's (if i heard the name right) handbag.
It was then when she was thinking NYC really needed a safe and sound space,
where all designers could show at the same time.
And so came to be the first fashion week on 6th Floor @ Millennium Hotel,
before 1993 onwards in Bryant Park.
Next to Fern is Kimberly Minor (3rd from left),
who explained to us how wedding dress store Priscilla of Boston uses HP TouchSmart for their customers' convenience.
Brides-to-be can take days, weeks and sometimes months choosing the 'most important dress in their life'
and how with HP TouchSmart, they could cut down the time they took,
by first choosing based on their figure and preference of designs/designers,
all at the touch of their fingertips.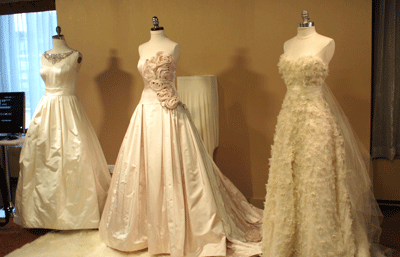 Once they picked their wedding dress, the system would then narrow down choices for bridesmaids dresses.
It is basically being very forward in a traditional market.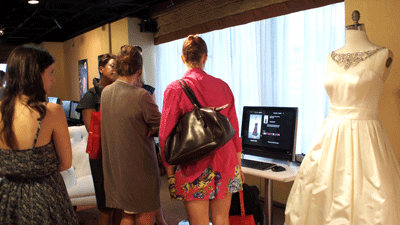 Emilio Sosa (runner up in the latest Project Runway season) was also present,
as he won the HP challenge in the show.
Not sure how many of you have watched it already,
but if you have, you couldn't have missed how the designers used HP to sketch out their designs before executing them.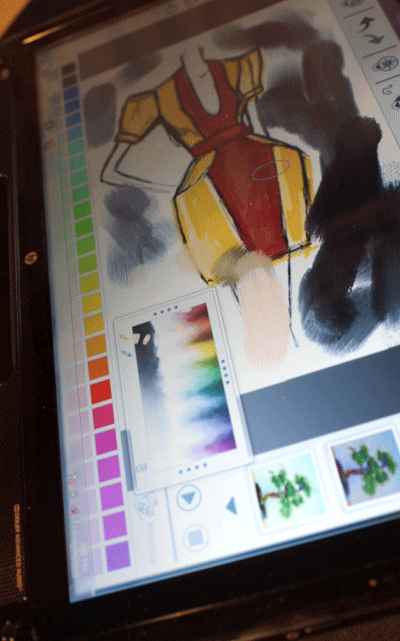 There's also a portion at the end of the season where the designers got to create their own fabric using HP TouchSmart and printers.
Emilio said that as a designer, being able to create your own fabric + print adds an extra layer of exclusivity to one's creation,
making it even more of their 'own' design cos you're not using a supplied fabric.
He also mentioned that he stopped worrying so much about how he looked on camera,
and truly enjoyed the design process on the show after that episode.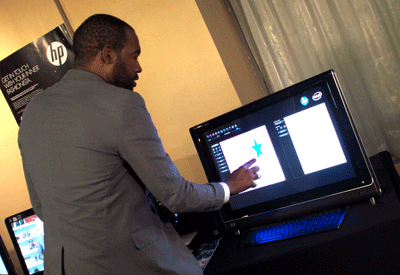 Emilio demonstrating how to create your own textile design using the HP TouchSmart
It was REALLY cool…. i can only imagine having one of my own to come out with some whacky prints!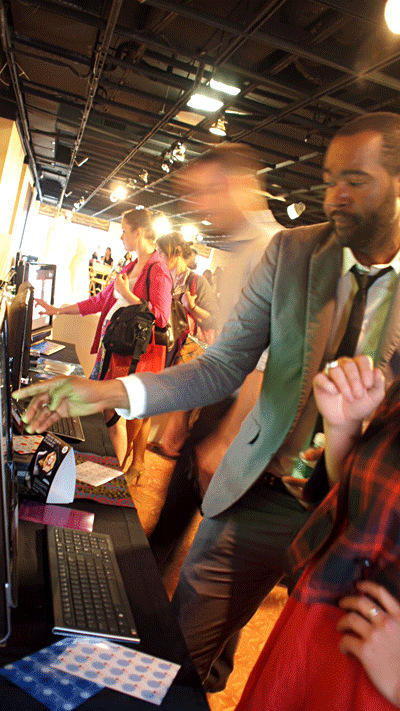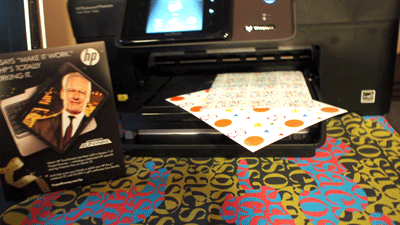 I managed to meet fashion designer Vivienne Tam,
who spoke about what inspires her – loving nature and colours, and bringing those elements to collaborate with technology.
She said that with such organice details, one would feel light and beauty while having to be immersed in a world of technology and work.
I really liked the way she spoke, softspoken but you could feel how genuine she felt about nature.
<3
She mentioned how adamant she was to the people at HP how the digital clutch had to have a finish as that of a Chinese snuff bottle,
and how pleased she was they managed to achieve it.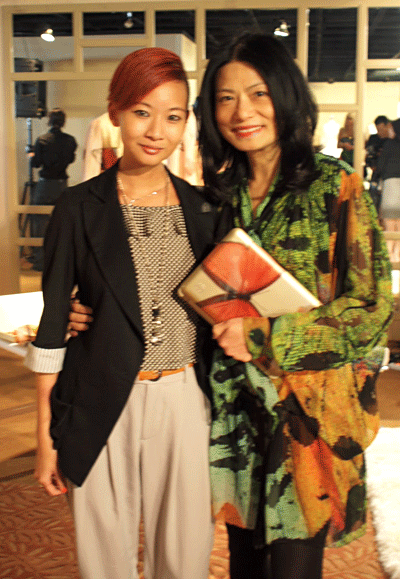 Vivienne Tam and i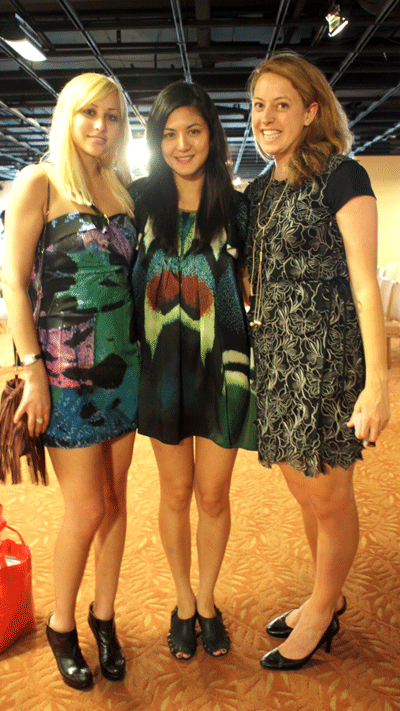 Alison, Lisa and Saadian who work for Vivienne Tam (hope i'm getting the names right!)

I really fancy Alison's dress! (obviously from VT)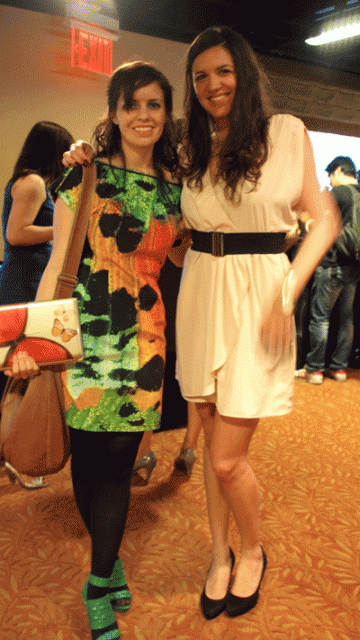 After the event, i took some time out and went shopping at H&M
The queue to try on clothes, and pay, is madness.
I think i spent more time in a line than picking out what i wanted -_-
Went back to the hotel to get ready for cocktail reception,
before being taken for the show at Paris Theatre (featured before on one of the SATC episodes)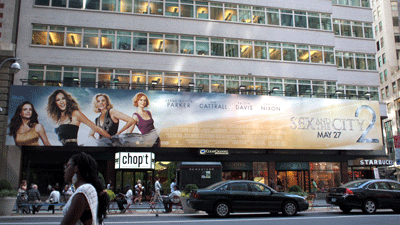 SATC 2 billboards are EVERYWHERE in NY
A stretch limo picked us up to go to the show!
'Twas my first time in one so i felt really spoilt!
It fit 11 of us in it so the picture you see below is just half of us.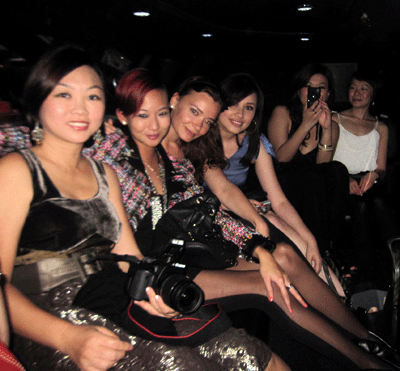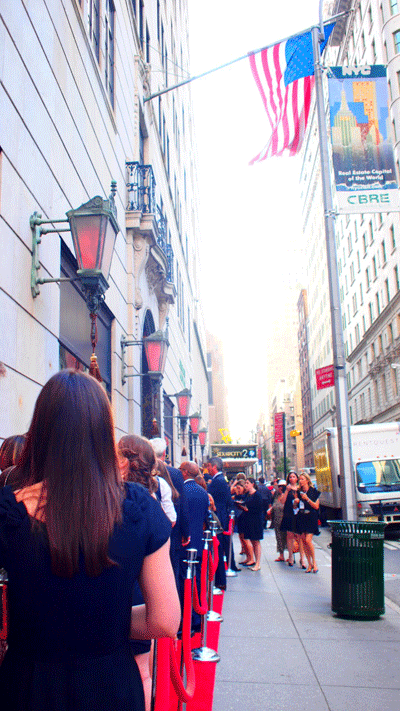 Snapped some pictures while waiting for doors to open.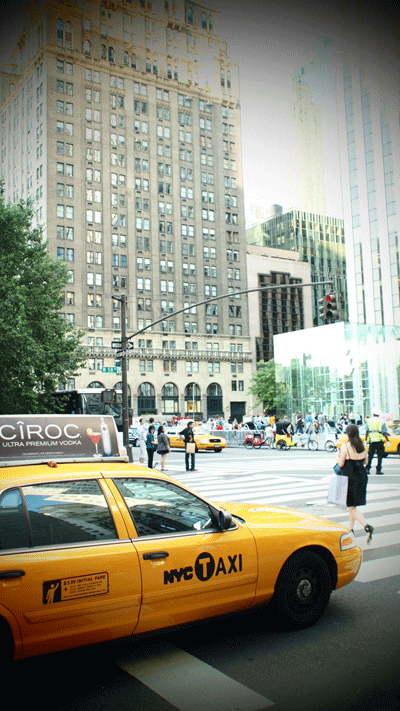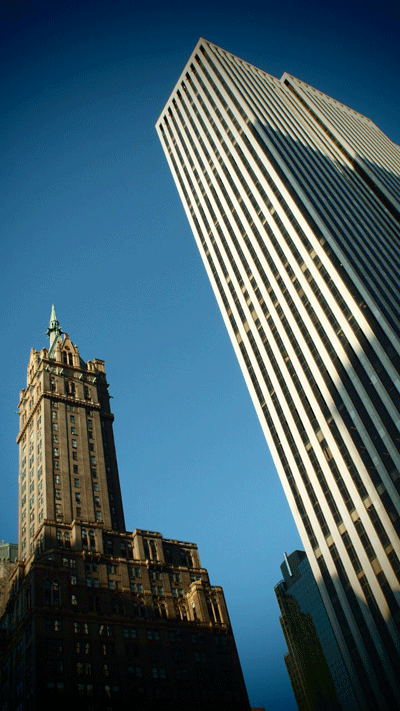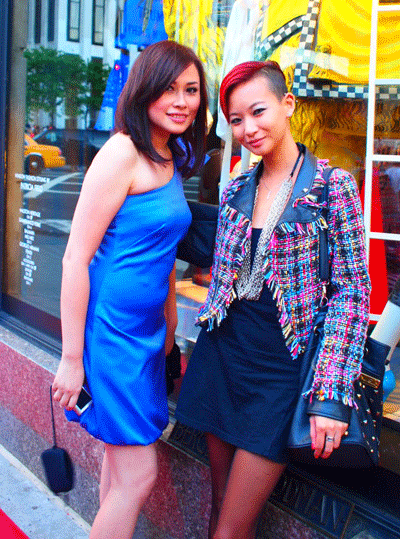 Myra and i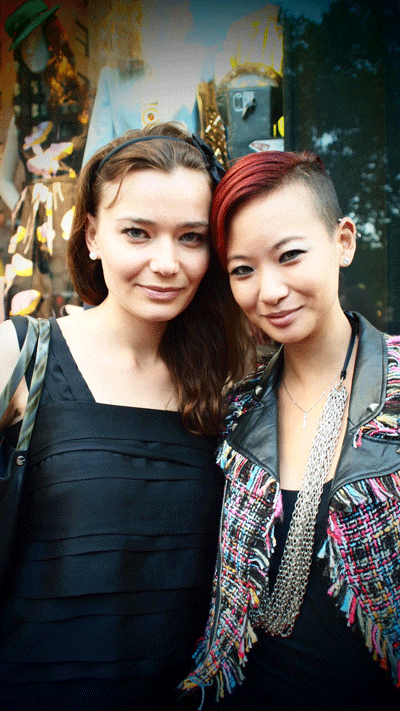 Elena is a complete sweetheart. I'm gonna miss her!
I spent lots of time with her, talking about life, and she's quite a character!
Formerly having worked for Vogue Russia, she's also graduated from Ivy League and decided to move to NYC 3 years ago.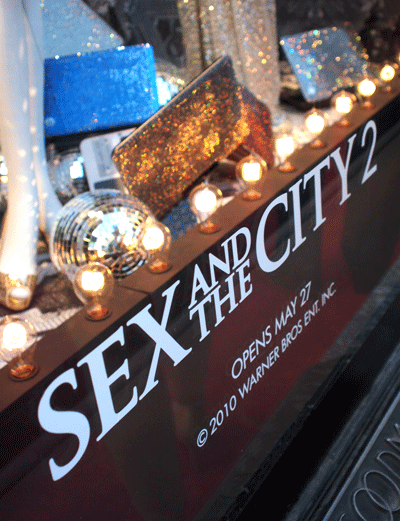 Paris Theatre is right next door to Bergdorf Goodman, whose window displays were showing HP laptops and some outfits from the SATC 2 movie!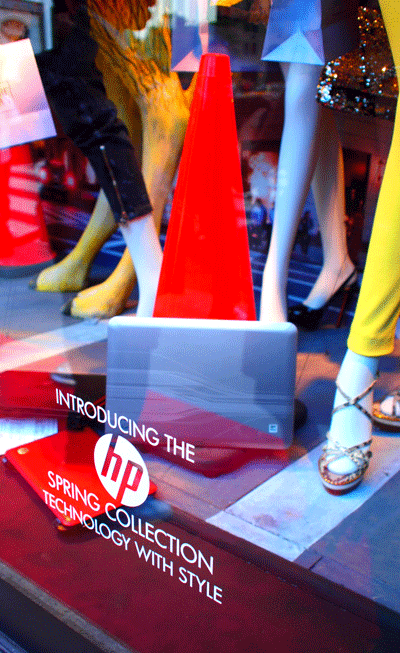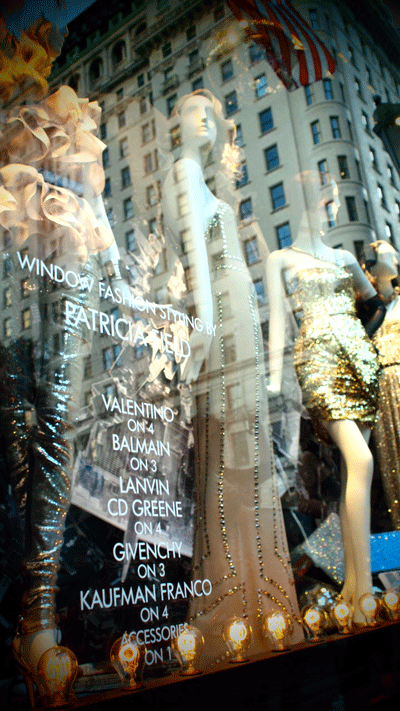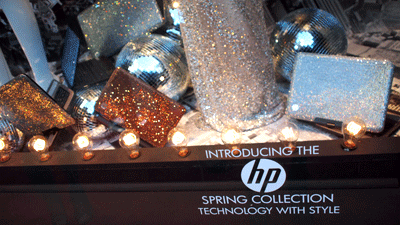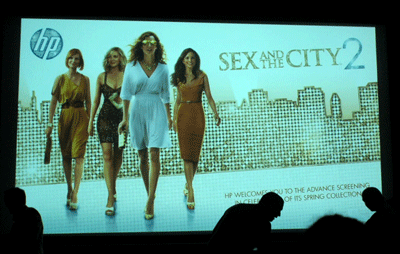 There were quite a few celebs in the theatre, Tommy Hilfiger and Ivanka Trump were sitting right in front of me.
At one point i was thinking WHAT would happen if i just reached out my arm and poked Tommy Hilfiger?
But of course i didn't. Cos i'm crazy. But not THAT crazy -_-
Christian Siriano and Courtney Love were there too, and urm
well i'm not really good at spotting celebs (Elena had to point out the ones in front of my face -_-)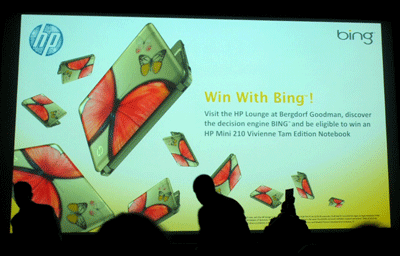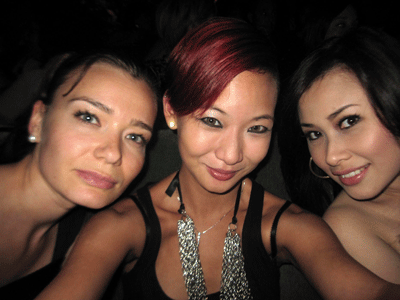 Elena, me and Myra
Russia, Malaysia, Indonesia, hee hee.
I'm not gonna talk about the movie cos i don't want to spoil it for you all!
Love the styling SO much more in this one, i had to concentrate on the conversation while admiring how all the outfits were put together.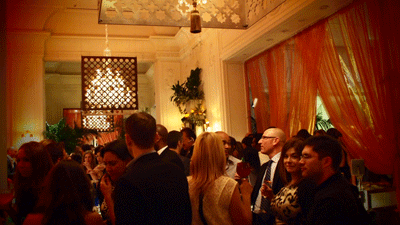 After the movie, everyone was ushered into Bergdorf Goodman where the after party was.
Everything was in an Arabian theme – clothes hanging from the doorways, bellydancers at the entrance, and a buffet spread of yummy Moroccan food.
With cocktails and bubbly of course

For more on the party, you can visit the Bergdorf Goodman blog *here*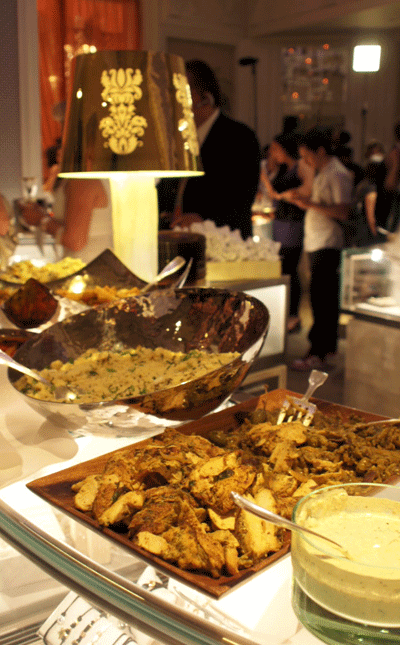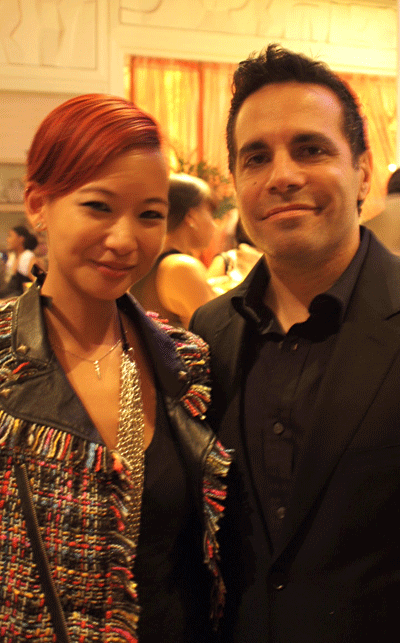 Mario Cantone, stand up comedian and aka Anthony Marentino on SATC.
He speaks just like on the show! Snappy and funny, love!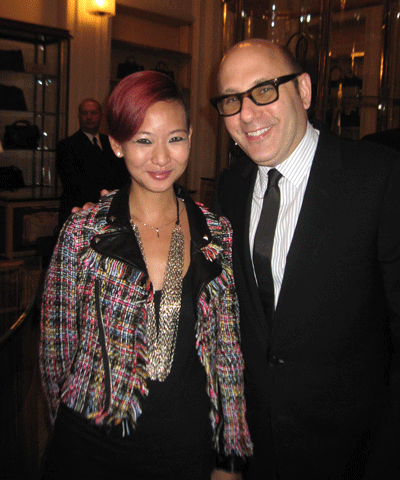 Willie Garson aka Stanford Blatch from SATC
Interesting tidbit i heard on the SATC city tour bus:
Did you know that Willie Garson is actually straight?
And when an interviewer once asked him how it helps with him getting chicks,
he reportedly answered, "Are you kidding me? Chicks LOVE gay guys, so theyall  come to me, except i get to sleep with them."
Hilarious. And very smart.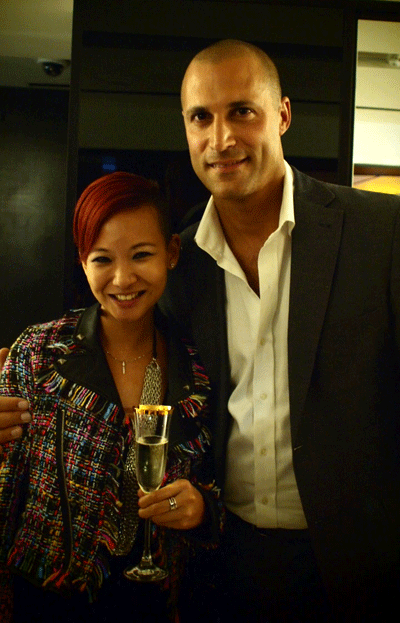 And of course… most ANTM fans know Nigel Barker *insert: acclaimed fashion photographer*
I saw him earlier on in the party but didn't think of taking a picture of him,
just stared a bit and thought, "Gosh, he's really tall!"
Elena convinced me to take a picture, saying who knows when i'll see him again.
So i went up to him, introduced myself, where i'm from,
and told him that he's got heaps of fans in Malaysia cos we all heart ANTM.
He was rather chuffed, i think, and said to his friend, "Did you hear that? I have fans in Malaysia!"
Awwwww! *okstopsgushingandthinksofclem*
And that, wraps up what i did on Tuesday.
Damn long right -_-
Will try to blog bout my walkabout in NY on Wednesday but highly unlikely to be this weekend,
as i'll be fitting in some other posts,
before my flight to London on Sunday night.
I. Am. Going. To. Be. In. Jetlag. Hell.
As my flight back to KL is on Thurs morn (NY time)
So i'm running on NYC-KL-London time in the span of 4 days
0_o