I keep on thinking about this skirt i keep on meaning to pop into Uniqlo to get. It's been on my mind twice a week for ages, and i feel so OBSESSED with it cos i just feel it'd be a staple addition to my wardrobe! And that's just me being 'good', cos i know i might lose the plot if i spent too long in there.
Been wanting to post up pictures of this collection by Ines de la Fressange for Uniqlo cos it's too good not to share. Ines was born and raised into a life of luxury and beauty by her French stockbroker father and Argentine model mother. Known for her aesthetic looks and luxurious chic style, the model / fashion designer / aristocrat / perfumer was on the list of International Best Dressed List Hall of Fame in 1998. It's no wonder Ines was a muse amongst top international designers such as Karl Lagerfeld who handpicked her to become the face of Chanel in the 80s. I interviewed Ines in Paris, so i undoubtedly have a soft spot for her and the collection she worked on!
Uniqlo's third collection season with Ines de La Fressange sees the inclusion of her signature indigo with caramels and delicate grays. There are lots of linen and cotton items, making the collection extremely versatile and timeless. I can see myself wearing them in our tropical weather here, as well as casually throwing them in my suitcase to pack with me for a European summer vacation.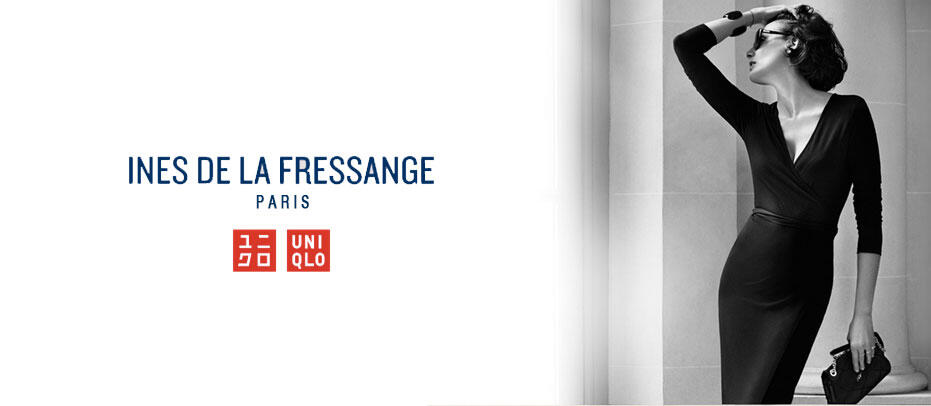 The Spring collection emphasizes caramel – representing the beautiful environment of Southern France. You'll also find vintage styled sports jackets, chic sweat shirts, the updated dyed neon jacket, mischievous playfulness in neckline openings, and soft feminine silhouettes.
For Summer, the collection includes pieces that resemble a vacation in Marrakech, Morocco or in a Mediterranean seaside town; portrayed using nuanced vanilla and limestone tones. Look out for the richly embroidered apron shirt and dress, and windowpane check patterns.
Check out the entire collection here: www.uniqlo.com/my/ines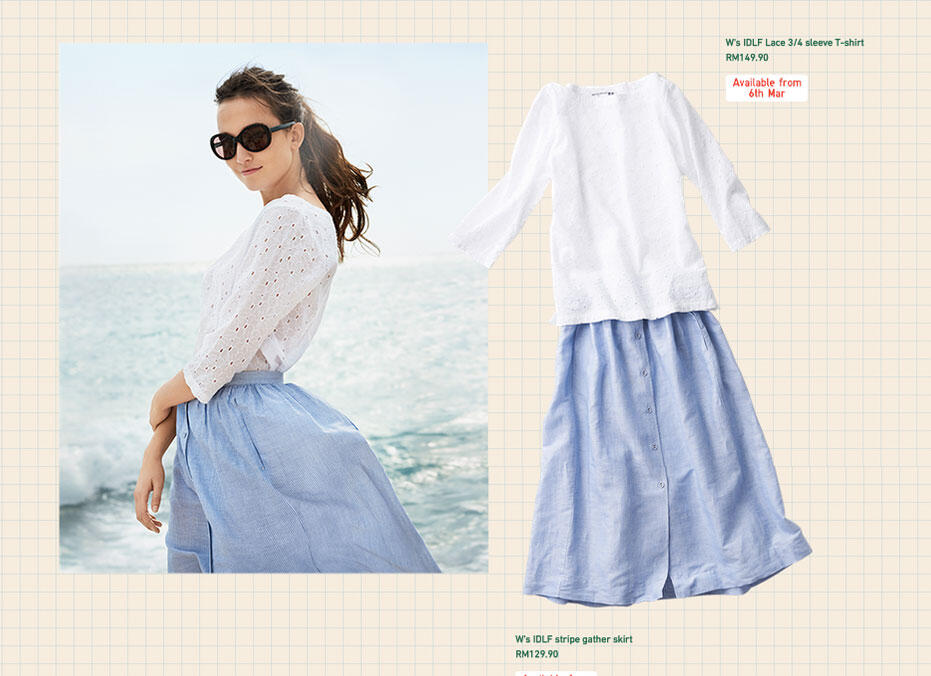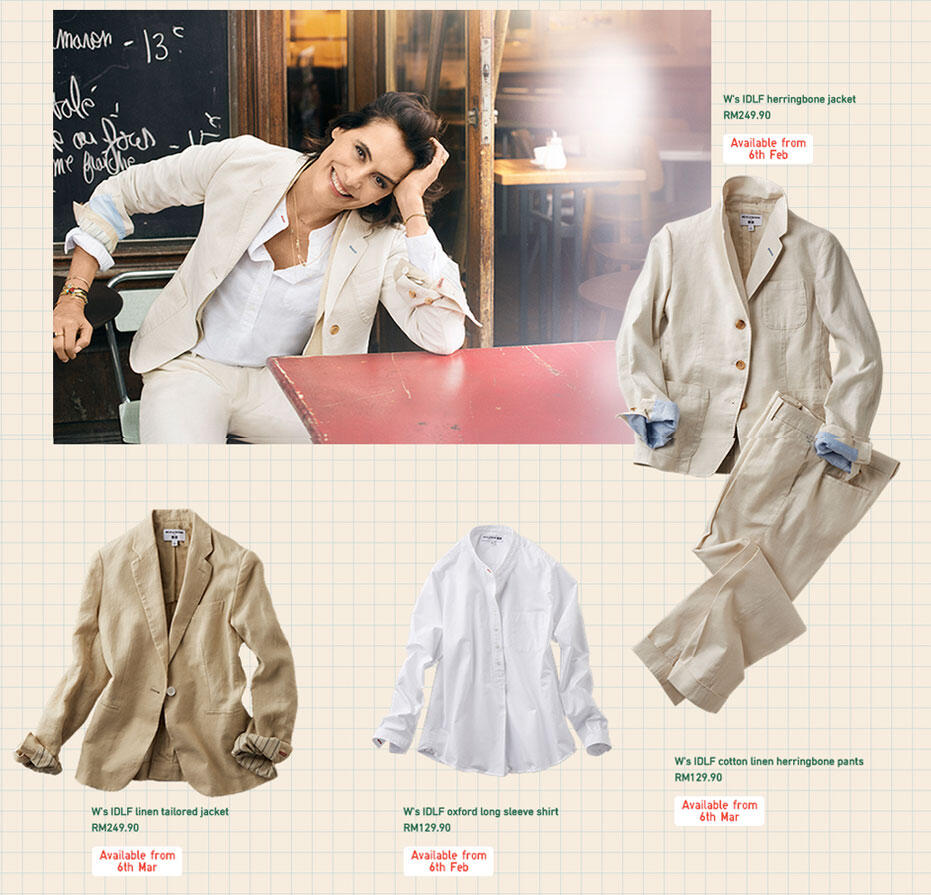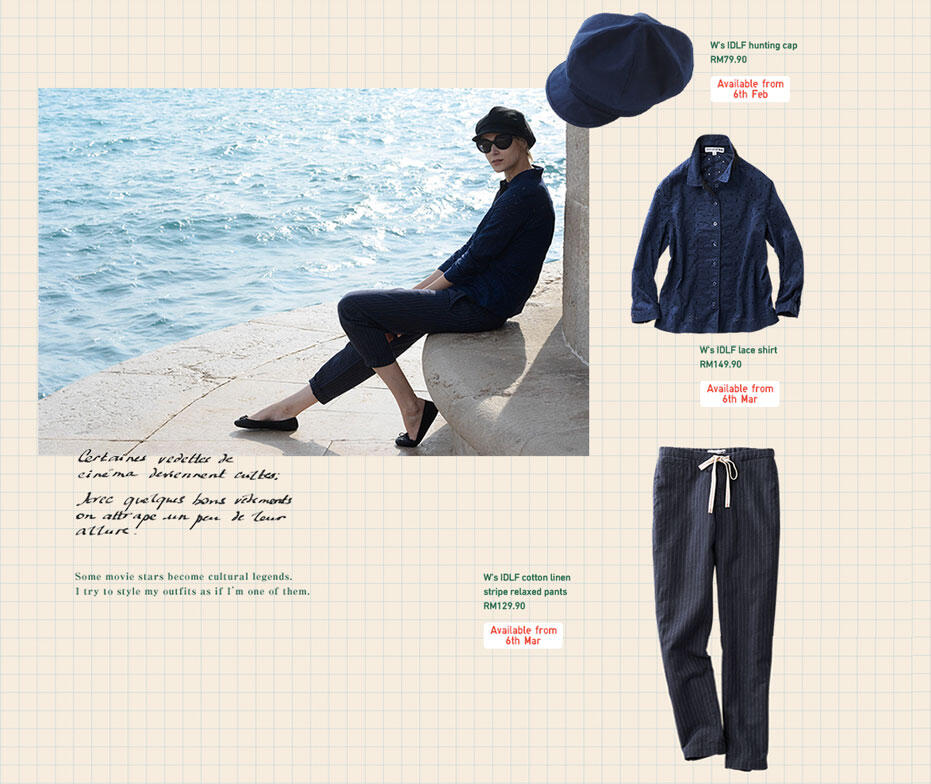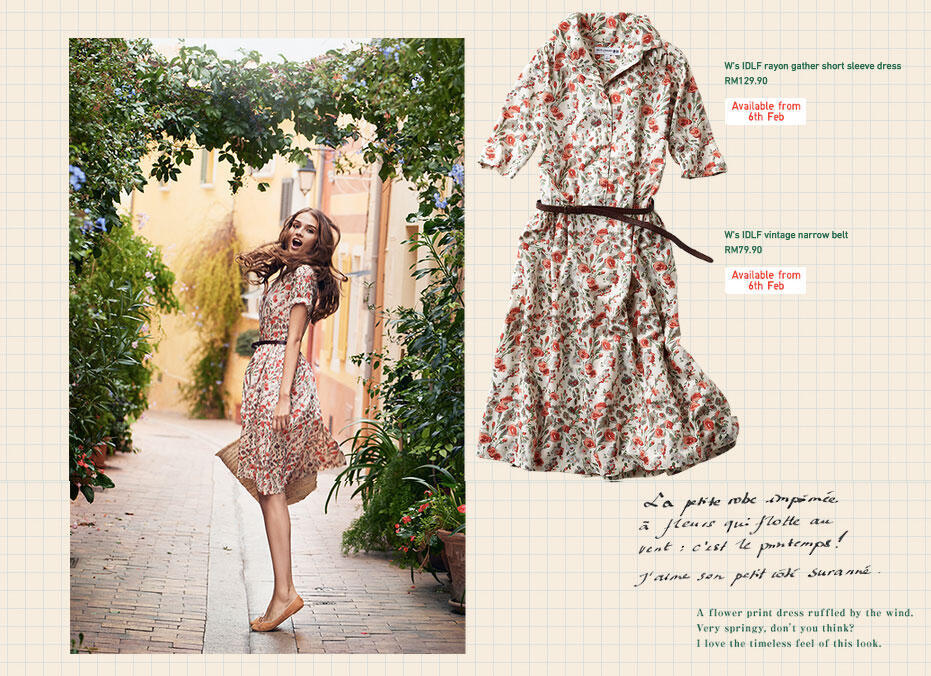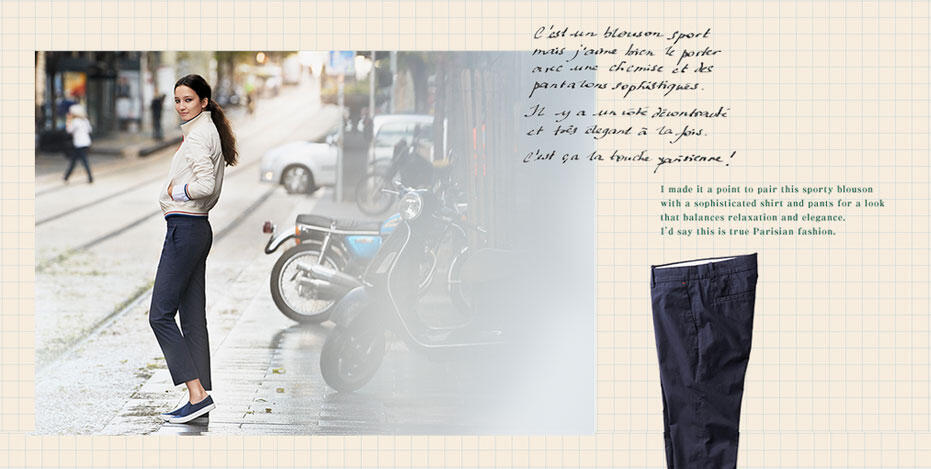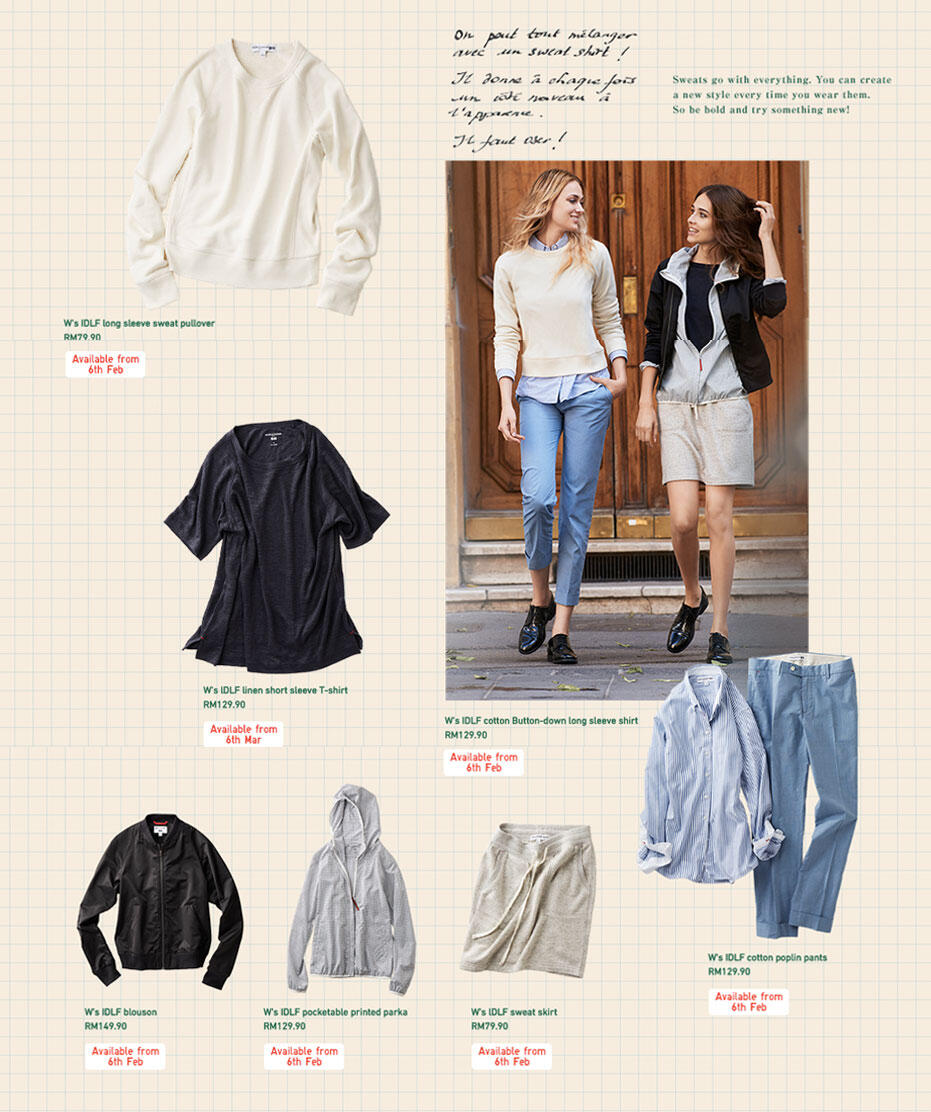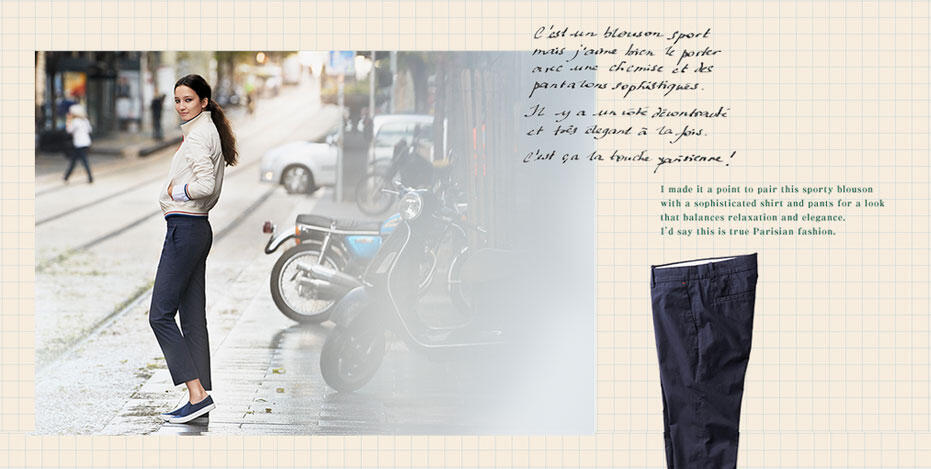 Website: www.uniqlo.com/my/ines
* Assisted by Riya: spinninstyle.com *