I'm a big big fan of Thomas Sabo jewellery, and was ever so pleased when they'd invited me to don pieces at their Spring/Summer 2015 Collection launch event at the Ritz-Carlton. If you catch me any day, there's not a chance i don't have a Thomas Sabo piece on me. On most days; i'm wearing a necklace, earrings and anklet from the brand! They seem to be my every day pieces i layer with other jewellery.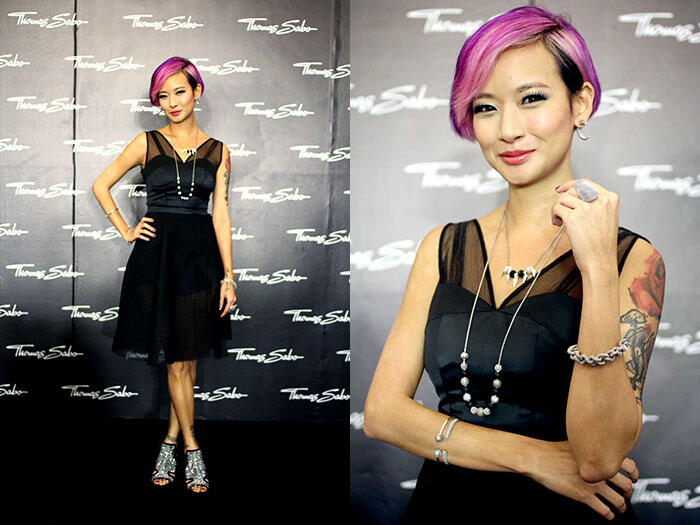 All the pieces i'm wearing are from Thomas Sabo's latest Kathmandu Collection. My fave has got to the be one-sided spiked earring i'm wearing. Its detail is utter love.
My make up is by Shu Uemura, dress from Duchess & Co., shoes from Kurt Geiger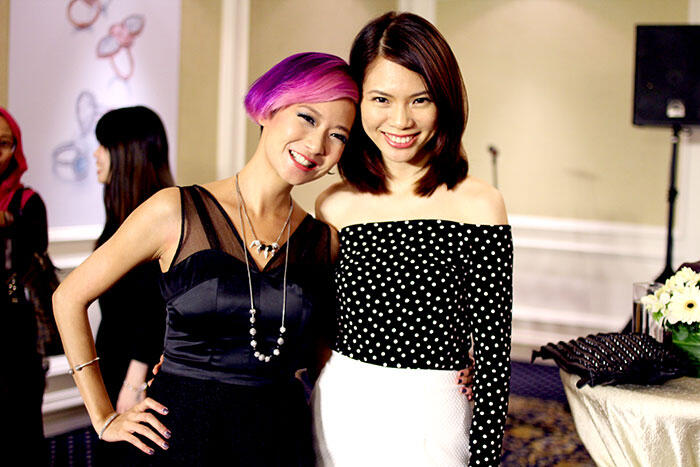 With Mei Sze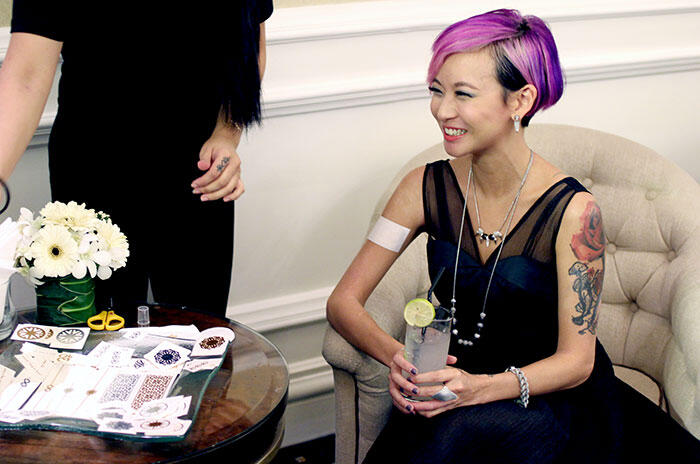 Getting a metallic tattoo applied, i'm still not over them!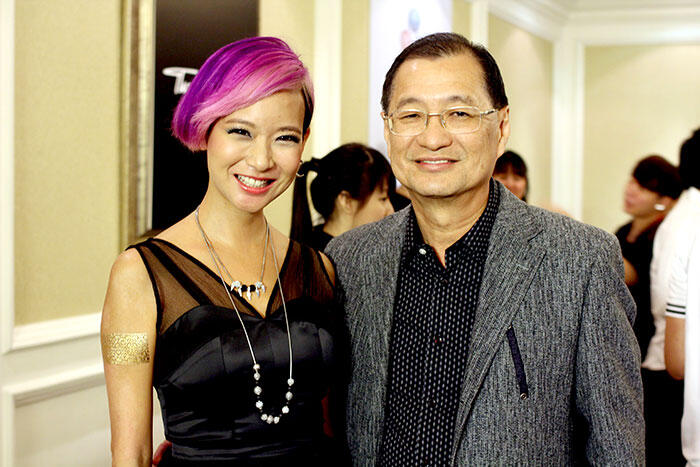 With Dr. Laurence Lim, Managing Director of NICEMATCH (M) Sdn. Bhd.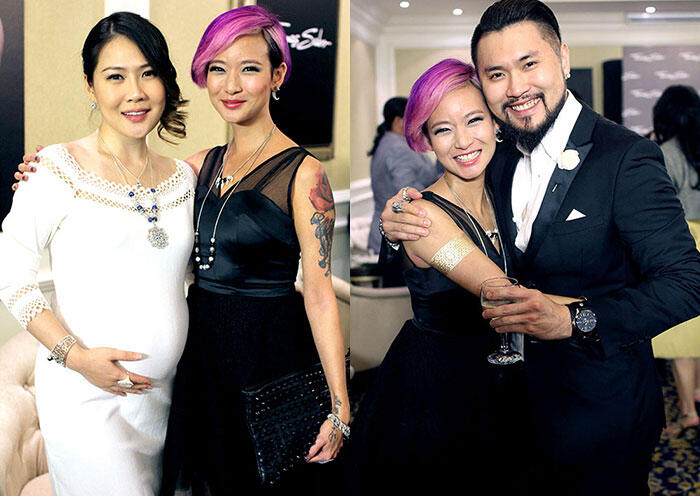 Left: with Chermaine Poo;
Right: with violinist extraordinaire and my favourite Chinaman, Dennis Lau XD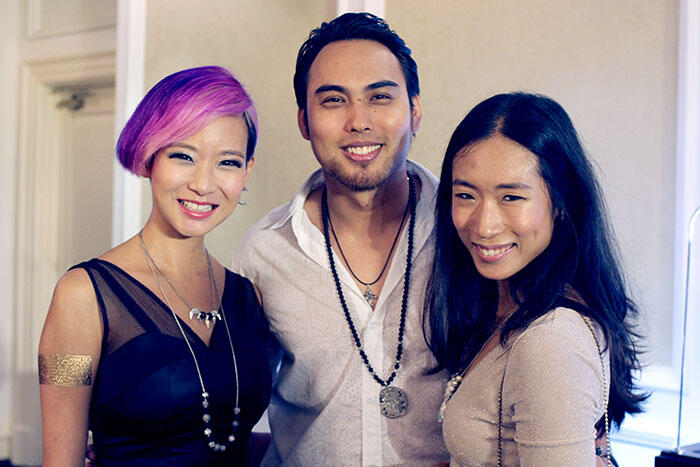 With actor Jehan Miskin and his wife Julie Rhee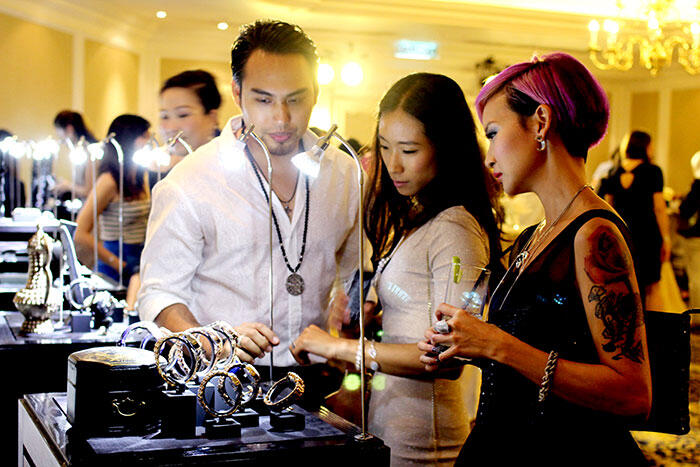 Us three checking out the watches.
I loved that it was a well drawn-out event which allowed me ample time to inspect every single collection while still having time to catch up with everyone there… and snack on dozens of their sweet and savoury canapes.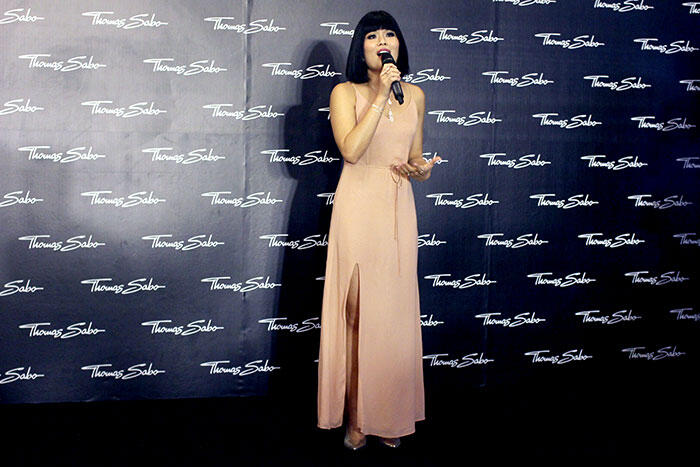 The ever-affable Xandria Ooi was our emcee that afternoon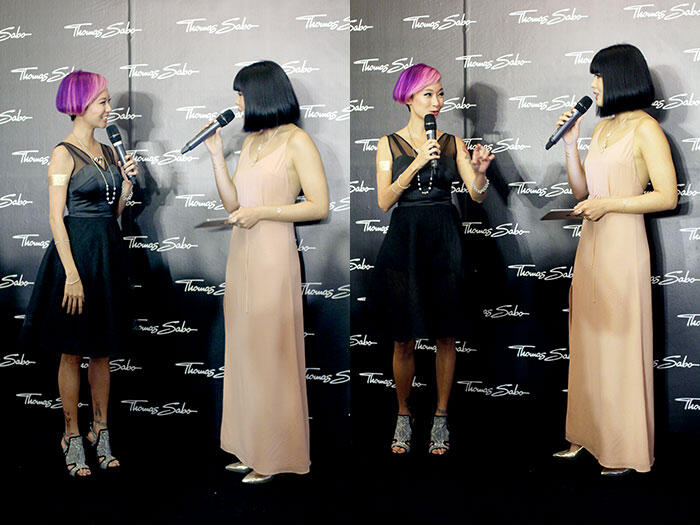 Xan got each of us to go on stage to talk a little bit about the pieces we were wearing that day and what we love about Thomas Sabo jewellery. Too easy!
Even with such a varied group of personalities, their designs cover a wide variety that it appeals to distinctly individual styles.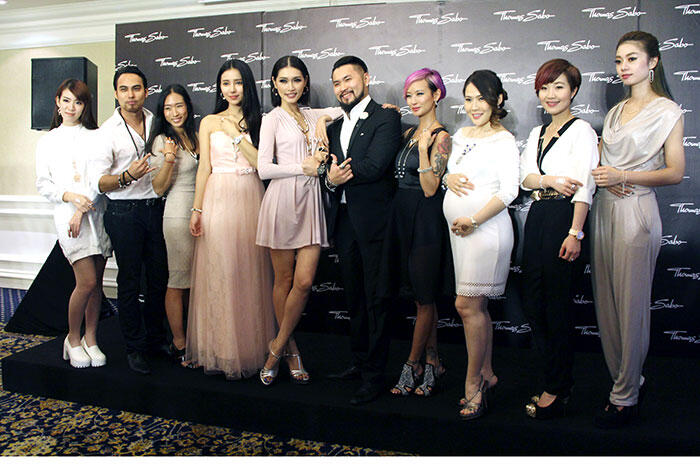 L-R: Ruby Yap, Jehan Miskin, Julie Rhee, Venice Min, Amber Chia, Dennis Lau, me, Chermaine Poo, Phoebe Yap, and Jennifer Foh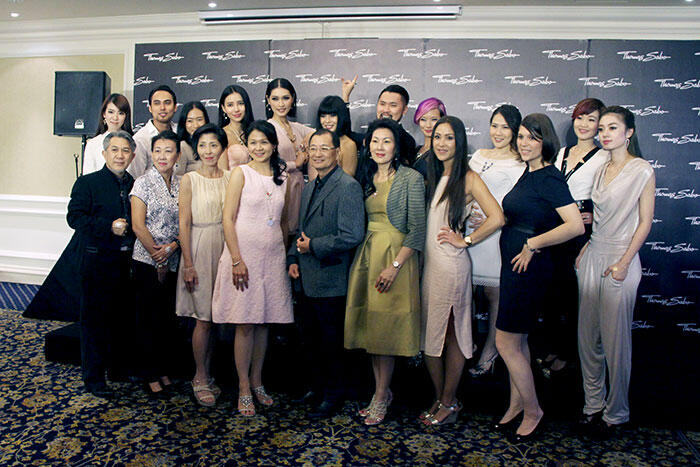 With the Thomas Sabo team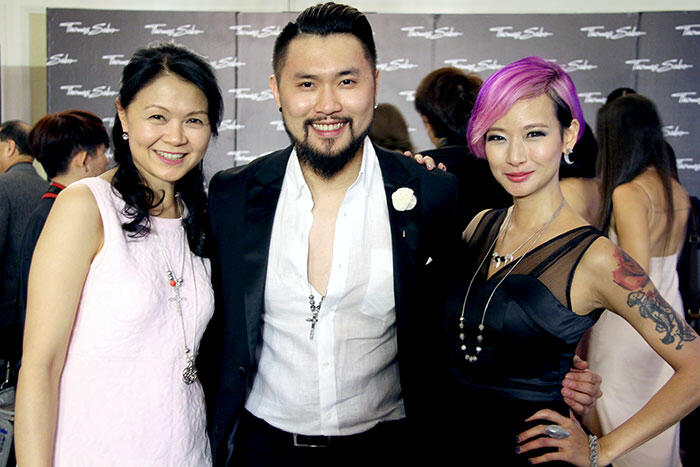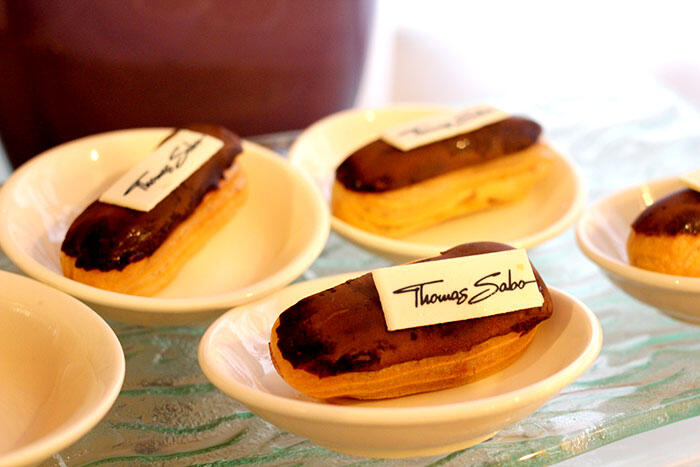 And now to show you some of my favourite pieces (e.g. pieces that i would wear / love to have). The Thomas Sabo SS15 range includes so many collections and pieces i couldn't possibly post about them all in this post alone!
* Click on the collection titles to see proper product shots *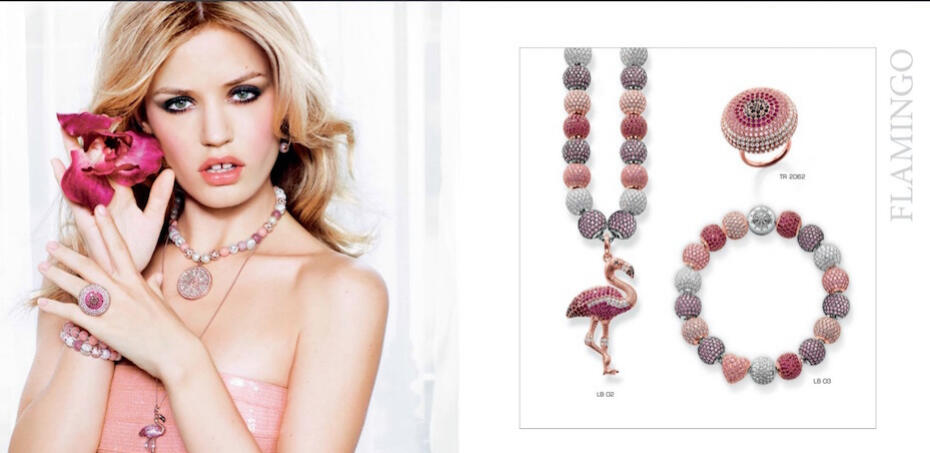 Show me a flamingo and i'm a goner. I used to joke with a friend in college that we'd get flamingoes tattooed on ourselves together one day and not having done that, wearing a super sparkly one around my neck would be the next best thing.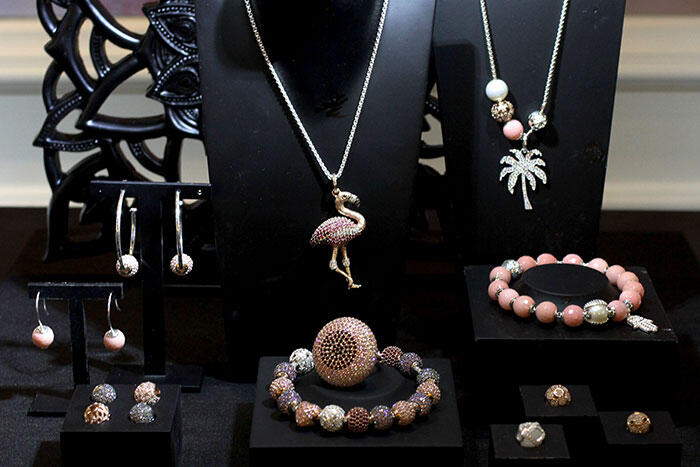 "Flamingo and spherical sun amulets give a hint of paradise, complimenting and perfecting the new Boho feel of the filigree ankle chains."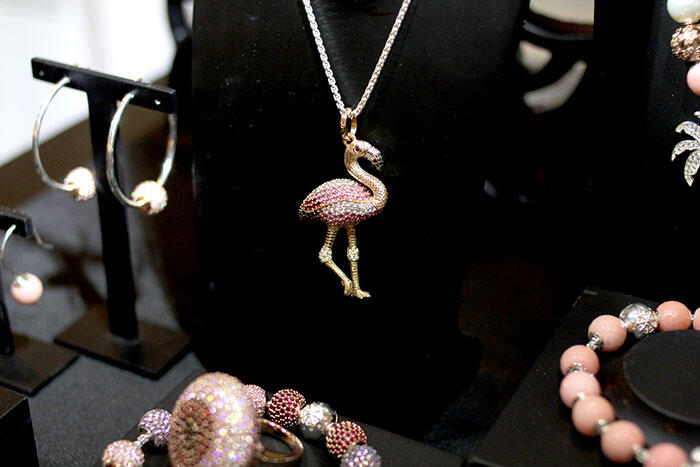 The graphic precision and detailing of their pieces is admirable, and i recommend you take a look at everything in person. It's just not the same in pictures!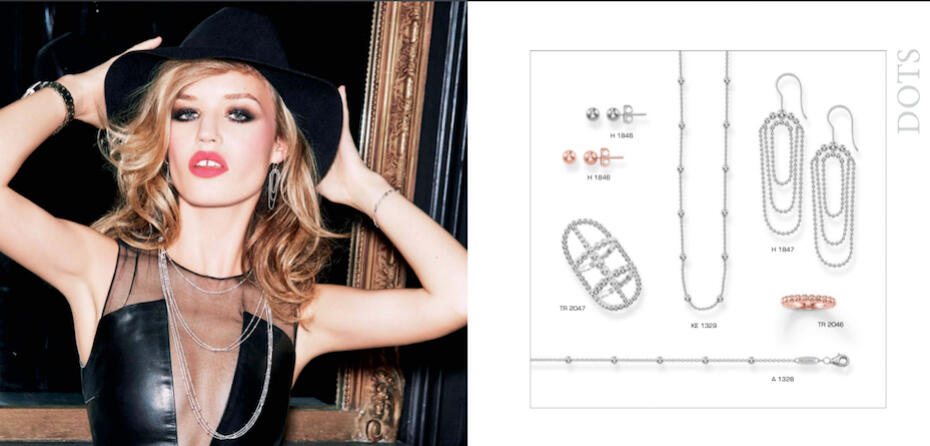 I like very simple jewellery too, and the concept of dots (which can also be perceived as atoms) is the basis of all that is created upon and that, well, magnetizes me.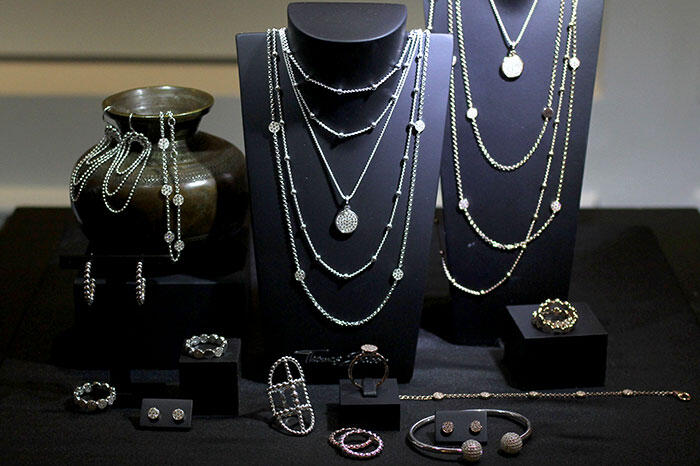 "Extraordinarily delicate and feminine, the three filigree Sparkling Circles, Light of Luna and Dots lines elevate the senses with their elegance: pave zirconia creates breath-taking light reflections on the skin, gemstones reveal their universal diversity of colour like dazzling angels and delicate lines of silver beads unite to create en-vogue cut-out designs."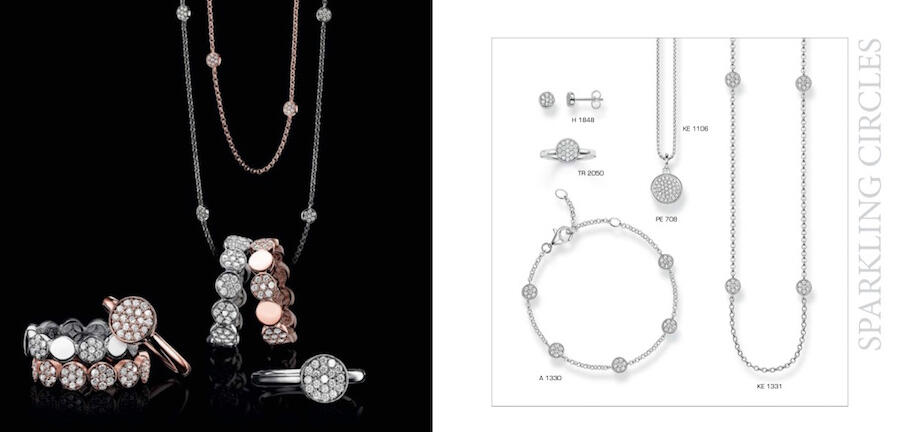 More dots! Except they're dots within one dot? XD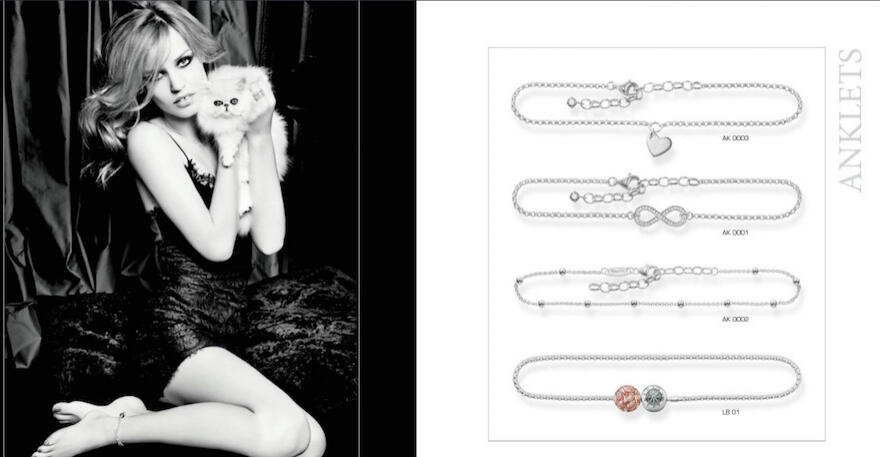 I'm just loving anklets all over again like i did when i was a teenager. I just love feeling it, looking at it, and it's undeniably sexy.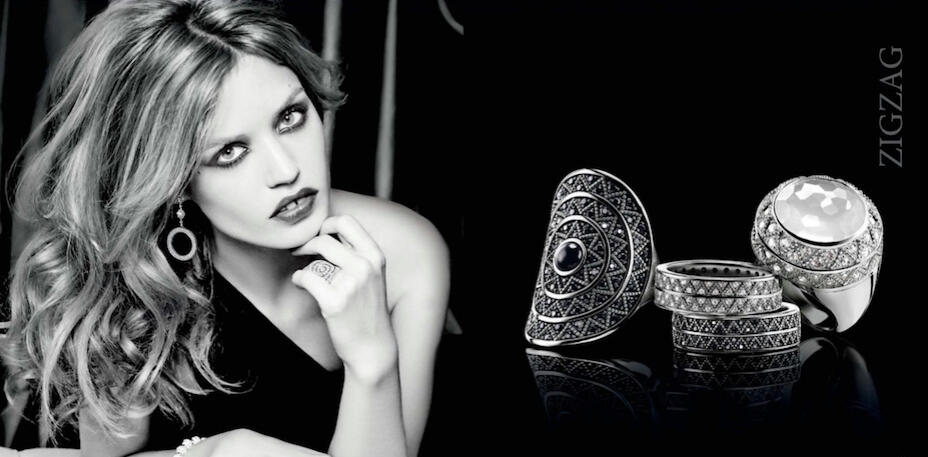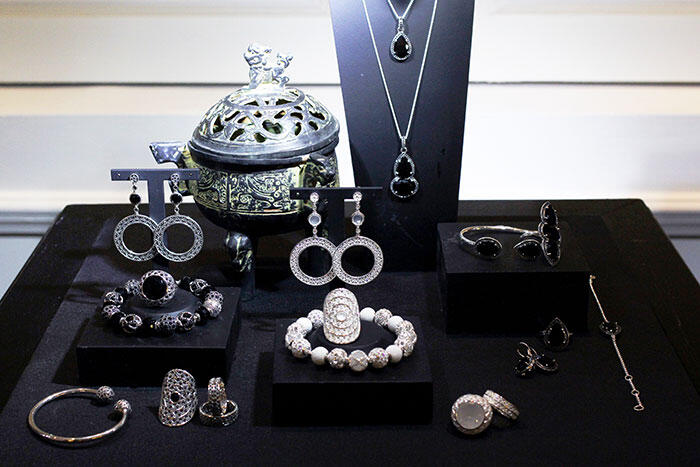 "The unique designs in the Zigzag line are equally stunning. Two very visual and tactile highlights that complement and perfect any expressive style."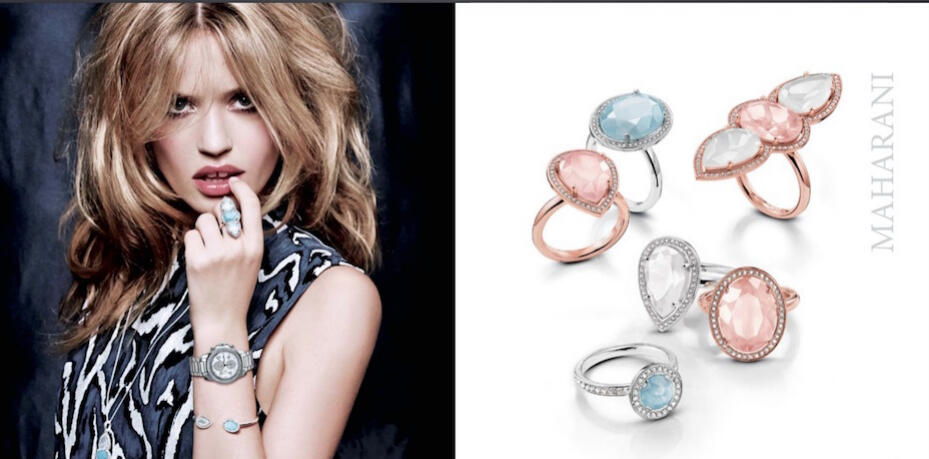 The Maharani collection exudes a royal Far Eastern feel, making every piece resplendent in majestic beauty. Xandria was wearing the Maharani collection that day, and i couldn't help admiring it every now and then. I won't push away pretty!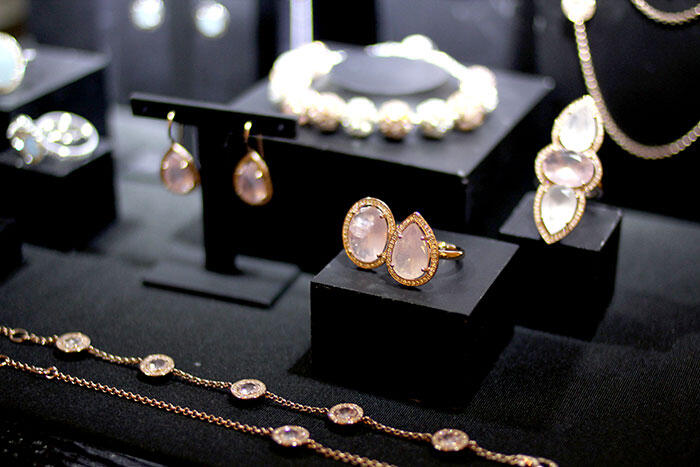 "Influenced by the architecture of an Indian royal palace, the extraordinary shapes of the Maharani line create uniquely majestic jewellery statements."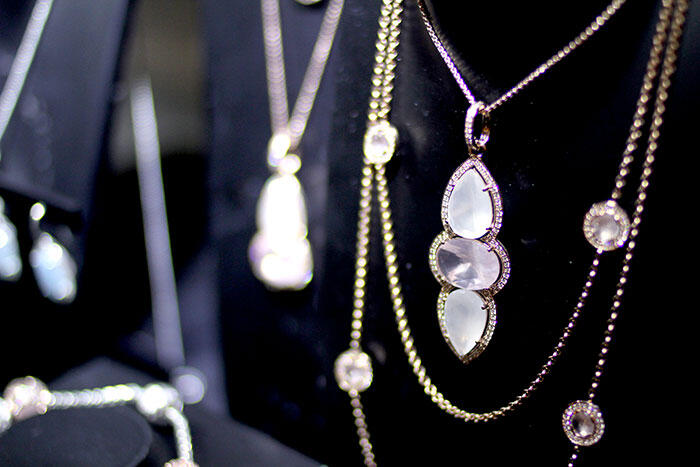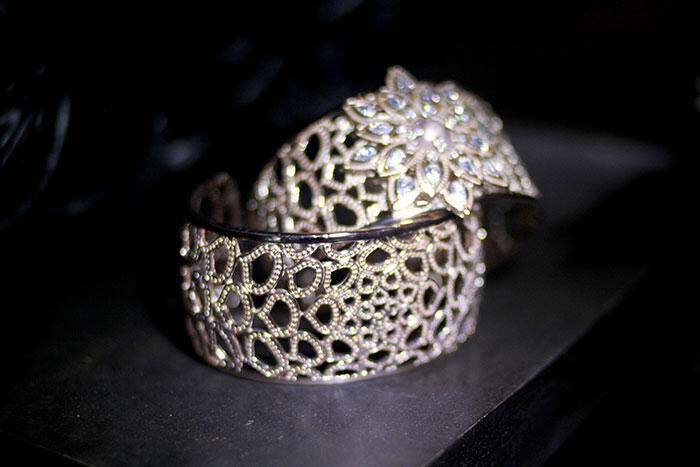 "Inspired by the flower of purity, the new pieces from The Purity of Lotos line transform feminine drop shapes and Oriental design codes into spectacular lotos pendants that symbolise the profound connection the wearer has with nature."
The thin chain complements the size of the ethereally-designed Lotos pendants inspired by a profound connection of the feminine drop shape and Oriental designs with nature.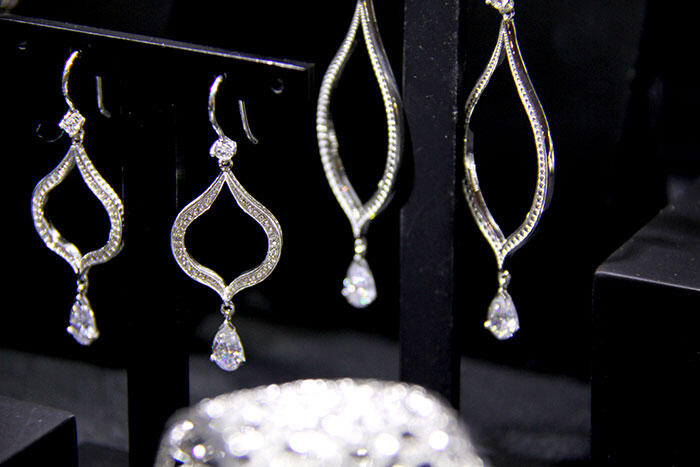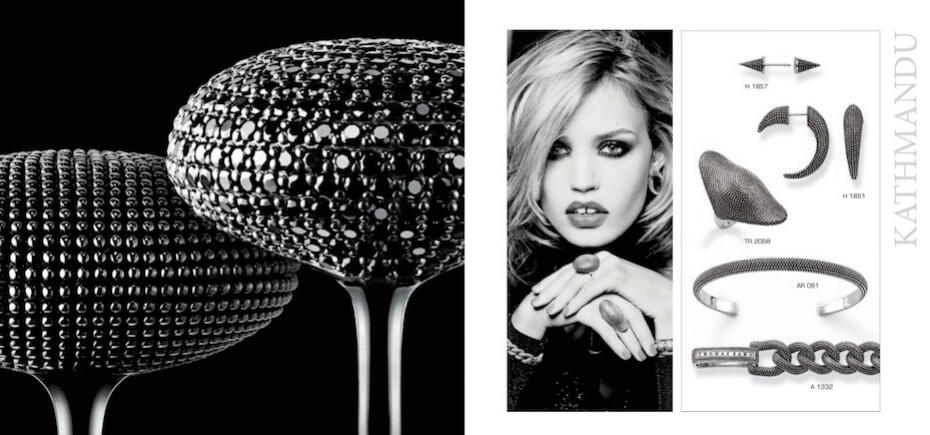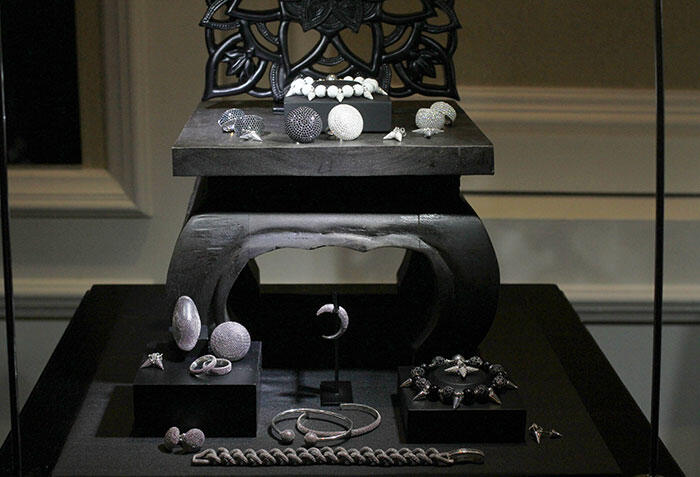 "Graphically precise, the Kathmandu series unites a striking and unusual relief surface with elements taken from Buddhist culture to create a new, expressive look."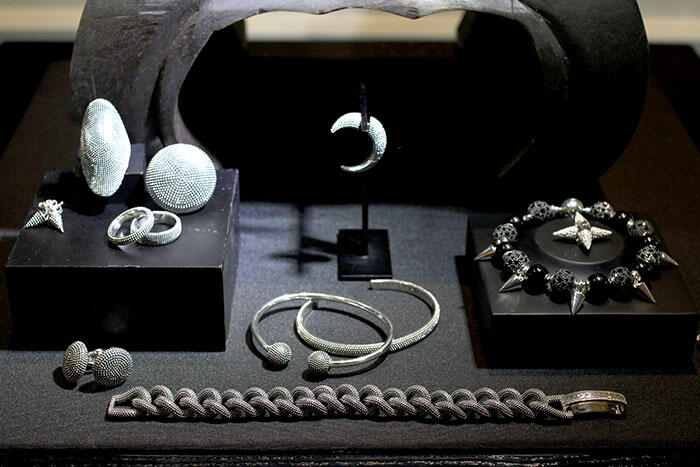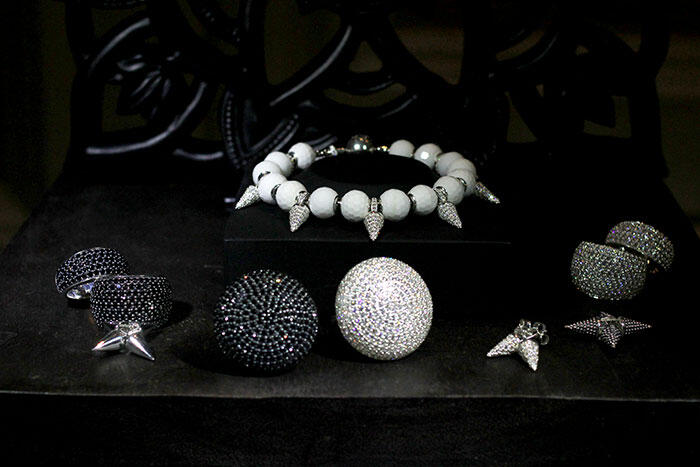 "New Karma Beads, such as the Puffer fish and Tortoise, add a maritime element giving your personal Karma style a wonderfully summery twist. The stunning filigree shell with cultivated freshwater pear, sits perfectly alongside a range of radiant coral beads."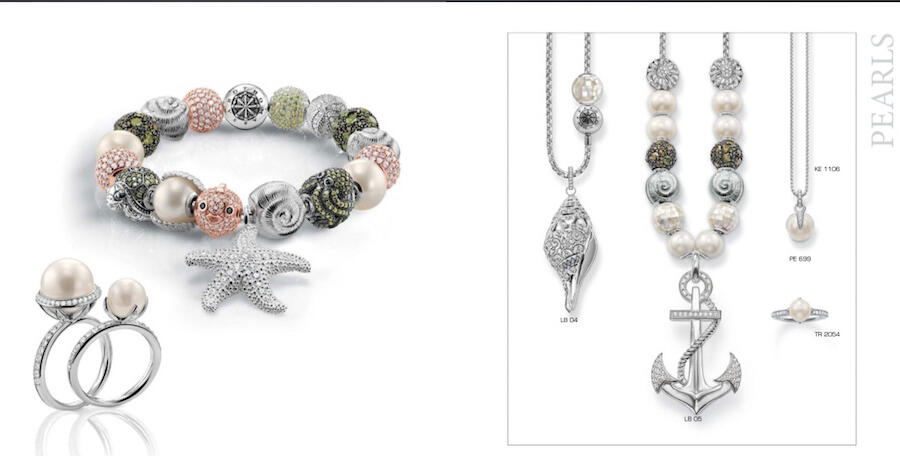 And some jewellery for the guys that i like:
The new in Rebel at Heart and Glam & Soul watches.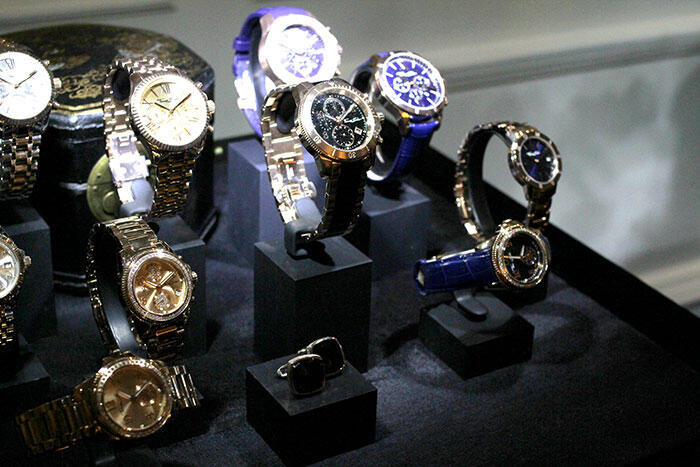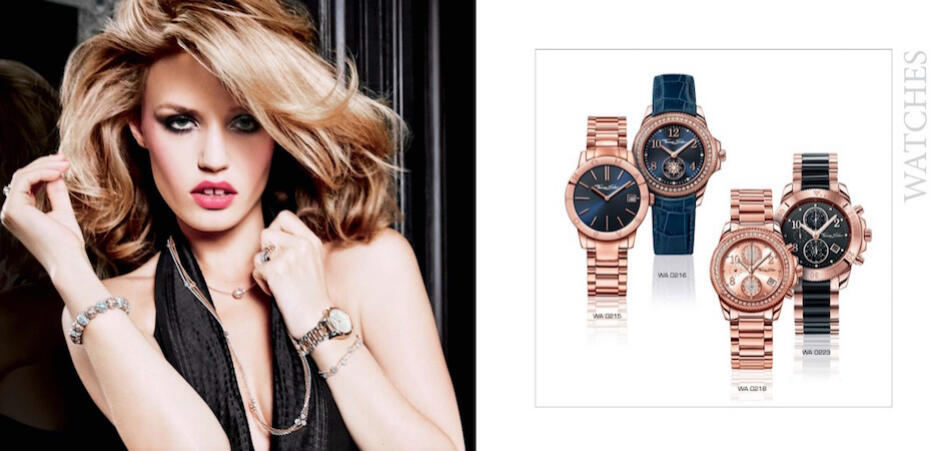 Photographs by Nadiah Ramli
For more on Thomas Sabo:
Website: www.thomassabo.com
Facebook: www.facebook.com/thomassaboMalaysia
Instagram: www.instagram.com/thomassabo
+ + +
Some coverage my team spotted in Marie Claire April 2014