Zalora unveiled their 2015 Ready-To-Wear Raya Collection with Malaysia's emerging fashion designers: Fiziwoo, Nurita Harith, Syaiful Baharim and Zery Zamry during a private showcase event at Hotel Pullman Kuala Lumpur in Bangsar which i totally missed because, well, i was too busy! So here are the lookbook pix up for you to decide if any of these will be part of your Raya shopping selection.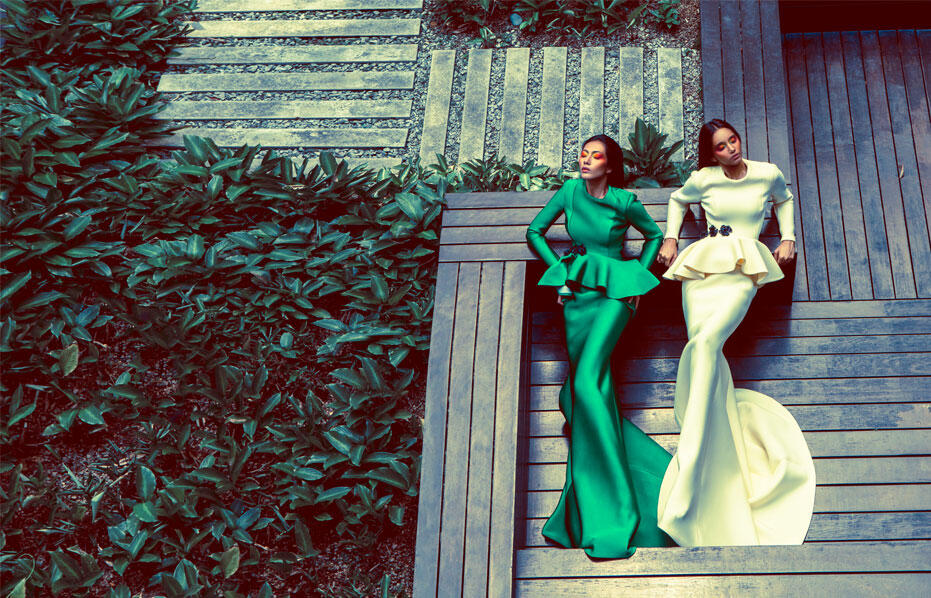 Raya in the City by Woo/Fiziwoo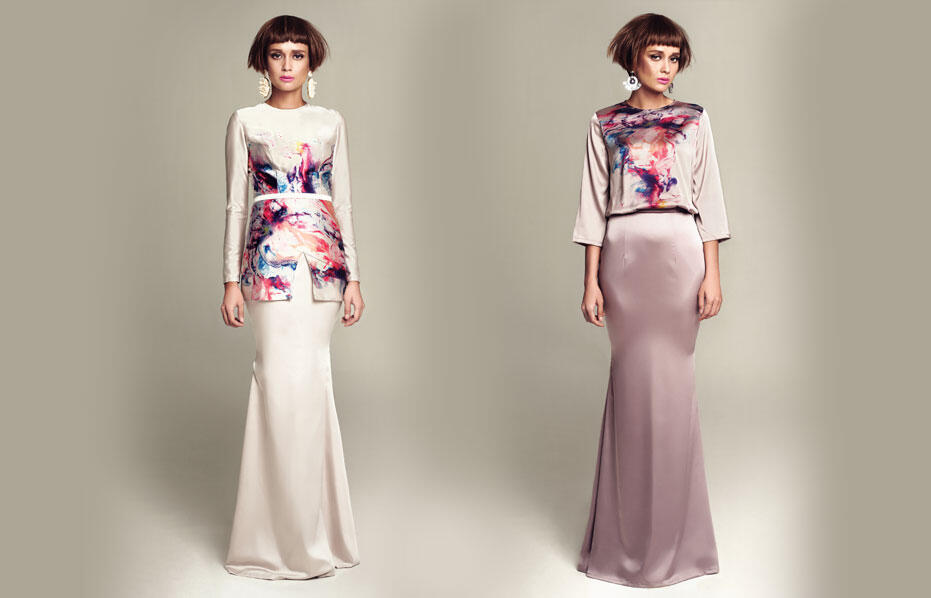 "FLOW" by nh by Nurita Harith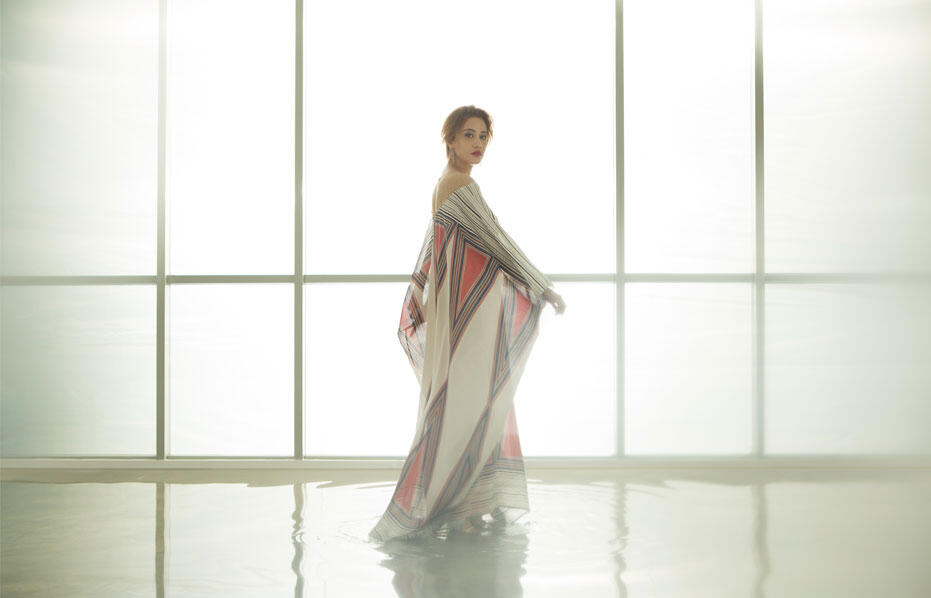 "Tribal Glam " by S.Baharim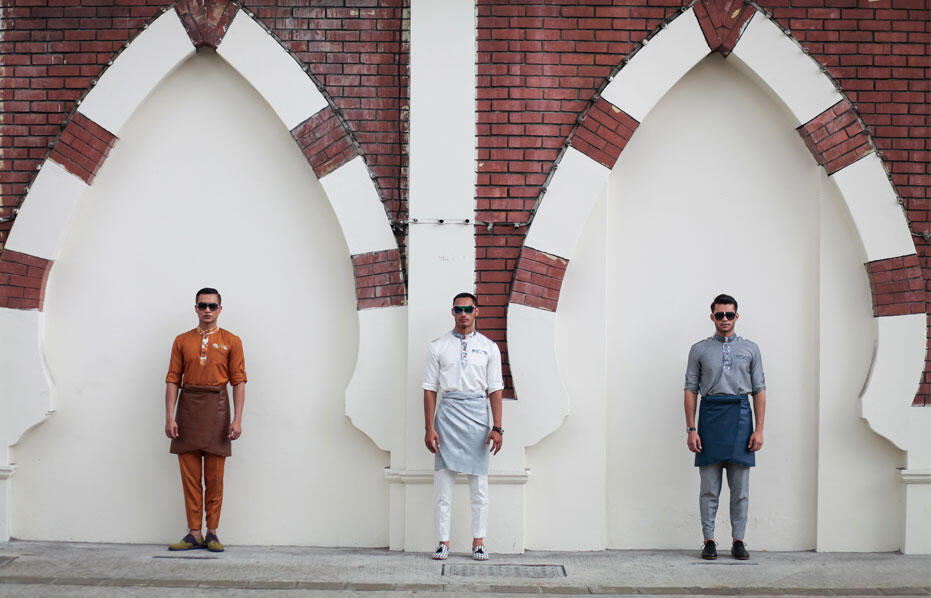 "HIPSTER" by zery zamry
Click for more on the inspirations behind the collections, pictures, and prices.
Raya in the City by Woo/Fiziwoo
Inspired by the energy of Kuala Lumpur and Malaysian dream chasers seizing the city's endless opportunities, "Raya in the City" offers a variety of styles which perfectly suit the urbanites that thrive on creating their own sense of style via personal adaptation.
The collection pays ode to the vibrancy of the city by using bold colors with a hint of pastels. Emerald Green, Royal Blue, Canary Yellow and Fuchsia Pink are combined with Salmon Pink, Peach and Baby Blue to create a harmonious statement.
Kuala Lumpur's marriage of old and new is reflected in different ways throughout the collection with the use of neoprene on traditional silhouettes.
Encouraging the exploration of personal style, this collection consists of separates. Fiziwoo's signatures such as peplum, ruffles, scallops and fabric manipulation techniques are imposed whilst cuts remain minimalistic.
"Raya in the City" by WOO/FIZIWOO starts from RM400.00.
+ + + + + + + + + + + + + + + + + +
"FLOW" by nh by Nurita Harith
Nurita Harith's creations have been worn by the country's most beautiful women on and off the red carpet. Following the success of her previous collection which featured artistic architectural shapes, nh by Nurita Harith's "Flow" examines movement and artistic fluidity.
The highlight of the collection is the collaboration between Nurita and renowned contemporary illustrator and abstract artist D.U.R.A. to present a limited edition collection that truly embodies the concept of "art meeting fashion".
The palette of colours that is used remains within Nurita Harith's signature soft tones of Lilac, Mauve and Beige. The tones enhance the uniqueness and exclusivity of the prints that were specially created with satin being the primary fabric used throughout. Nurita Harith stays true to her recognizable clean and modern style and showcases them through the variety of 2-piece selections in the collection.
"FLOW" by nh by Nurita Harith starts from RM650.00
+ + + + + + + + + + + + + + + + + +
"Tribal Glam " by S.Baharim
Consisting of traditional favourites such as kaftans, dresses, two-piece modern kurungs and "Kedah" kurungs; certain pieces work as separates to add to its versatility in being able to be styled without its matching bottoms. Contemporary elements like exposed zippers and pockets are used alongside printed chiffon, crepe and satin.
Boxy and semi-loose fitted silhouettes are spelled out in a contrast mix of bold and gentle shades such as Nude and Mint to Navy, Voral and Red.
"Tribal Glam" by S.Baharim starts from RM350.00
+ + + + + + + + + + + + + + + + + +
"HIPSTER" by zery zamry
Zery Zamry aims to combine traditional attire with a modern twist with the use of Paisley, Modern Graphics and Geometric Patterns.
The collection has four different series: Dark Series, Color Series, Printed Series and Army Series.
Traditional collar styles "Teluk Belanga" and "Cekak Musang" are given a fresh modern look, while leather is incorporated into 'samping' and 'songkok' to complete the Raya look for the male fashionista. Cotton SB Line, Swiss Cotton and Cotton Silk are used to create a comfortable garment.
"HIPSTER" by zery zamry starts from RM380.00
Collections are all available on www.zalora.com.my