Up till end of April, Marie Claire Malaysia will donate RM10 to the Women's Aid Organisation for every out-of-bed selfie uploaded on IG with the hashtags #MarieClaireMalaysia #mcwakeup2agoodcause
Thank you for having me on board and part of your shoot campaign!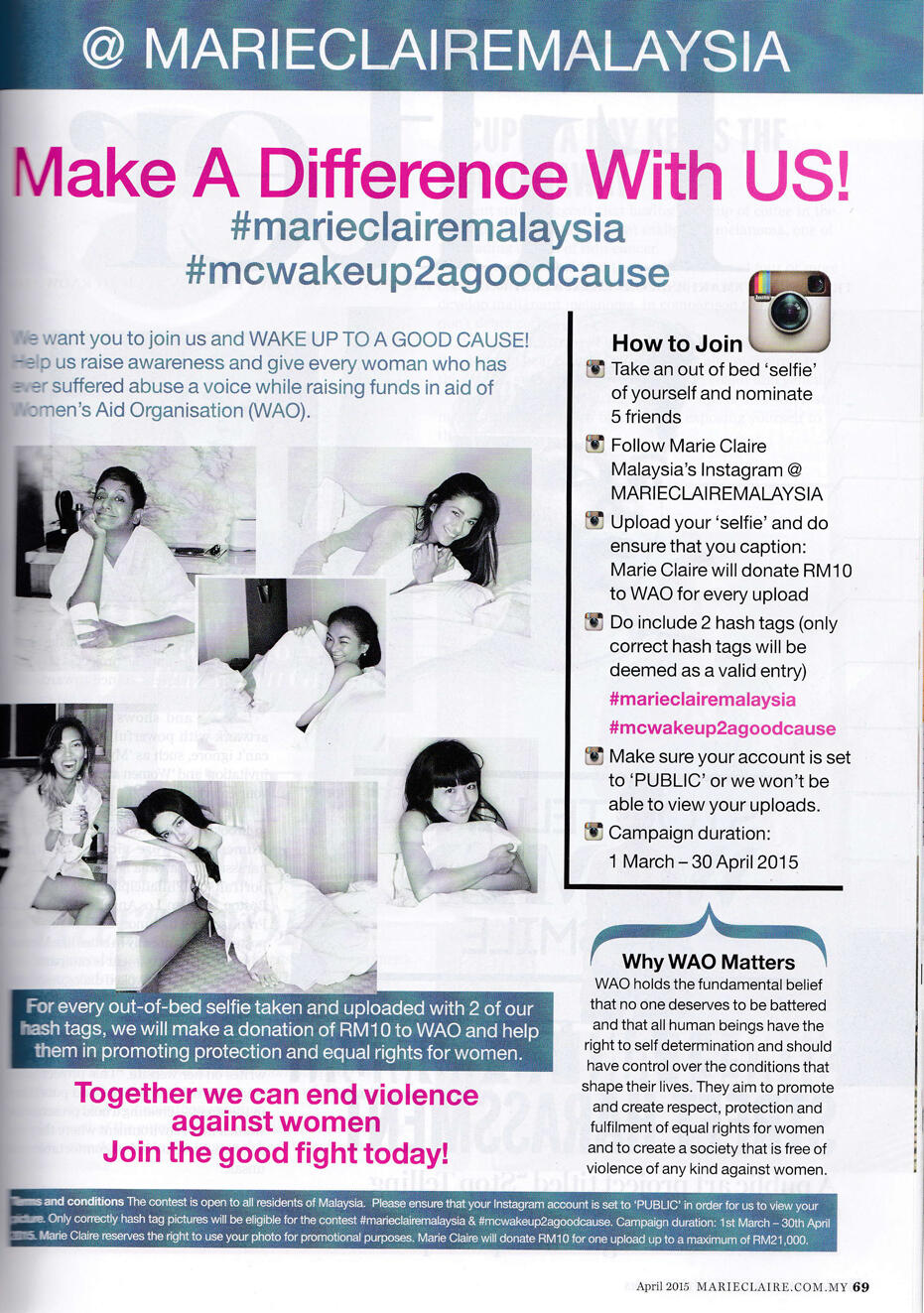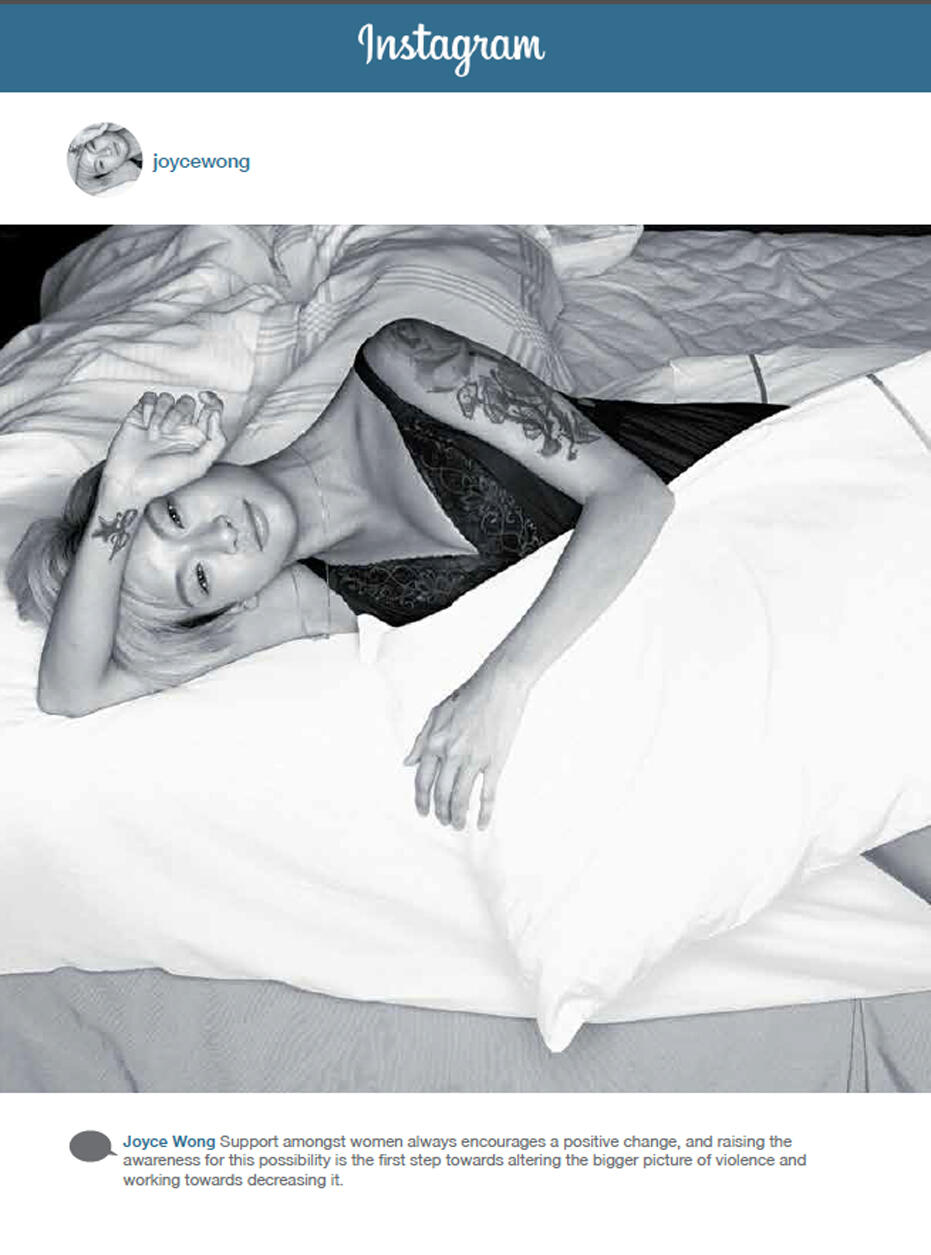 I'm really feeling this whole sisterhood thing the past year. I mean, i've always had lots of girlfriends, but more recently, i've been feeling an even stronger bond and sense of unity amongst women. It struck me as even more apparent when i clicked on the button on Instagram to see photos people have tagged of me, and noticed that all the thumbnails showed off an incredible number of old and new female friends in my life and i just felt so… grateful!
On a side(boob) note, i'm putting down the reason my bosom looks so awesome down to the Triumph bra i'm wearing. Patricia couldn't stop prodding my chest at the shoot, and i, hers. The photographers must have had a ball.