I first got a preview of Ellie Norman's latest Pre-Fall collection for her label My Apparel Zoo a few weeks ago. We had a Japanese lunch in Publika before visiting her showroom where i saw the new lookbook on her iPad. She told me how she doodles her designs out before bringing them to life with the help of her seamstresses, and i couldn't help ordering a skirt on the spot. (Go me and my self control.)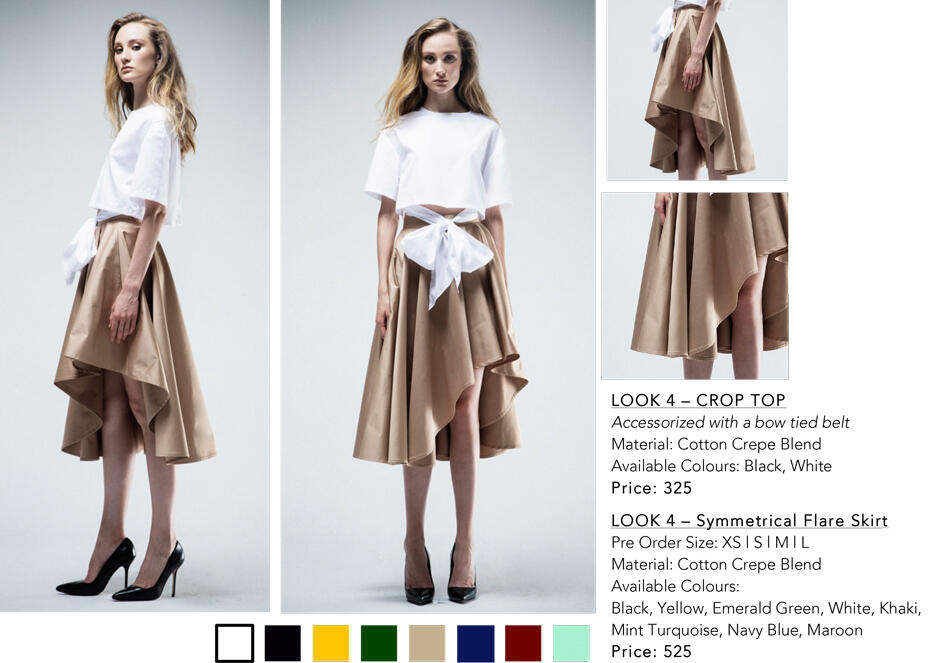 That's the skirt i bought - nice right nice right!?
It even has pockets #WIN
All the boxes on the bottom show off available colours in said design, which are to be pre-ordered and takes 2-3 weeks.
I feel her pieces can be carried off by most women, as they feature silhouettes that accentuate and flatter feminine curves. Asymmetrical lines, folds of pleats, sharp collars, floppy bows, tapered pants, and cuts nipped in at the waist - all the pieces can easily be wardrobe staples for many-a year.
My Apparel Zoo will be at BSC's Seek & Keep this Friday-Sunday if you want to meet Ellie, get a close-up look at The Mod Collection, and perhaps score yourself a sale item from past collections. More info after the page break!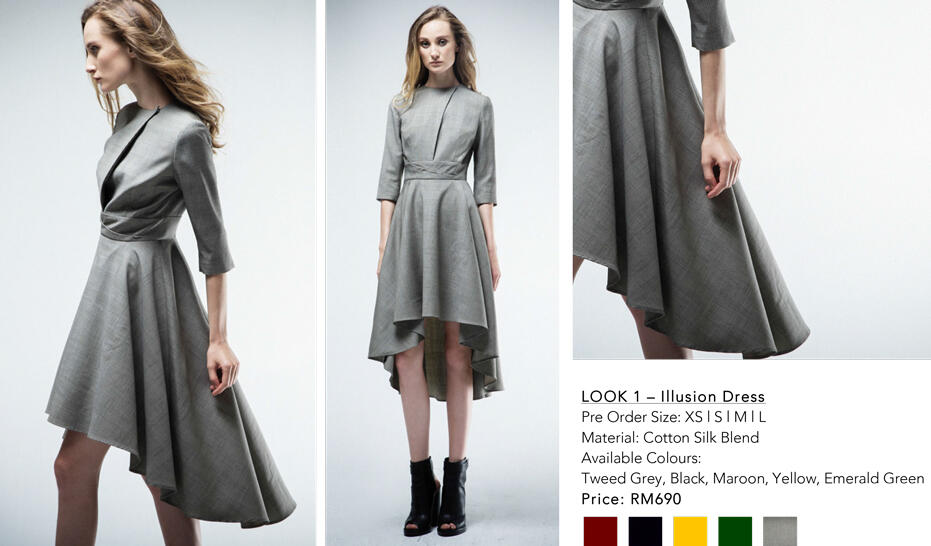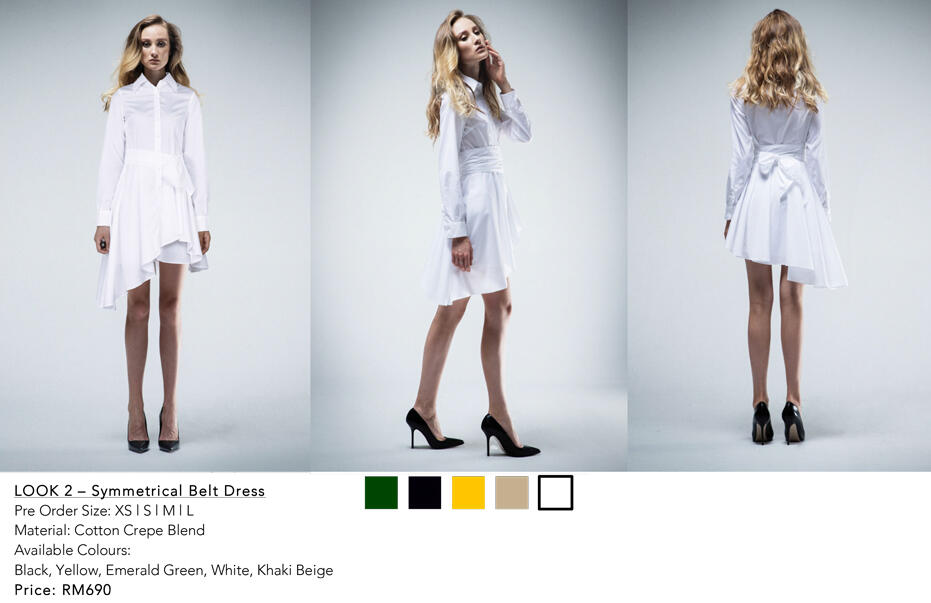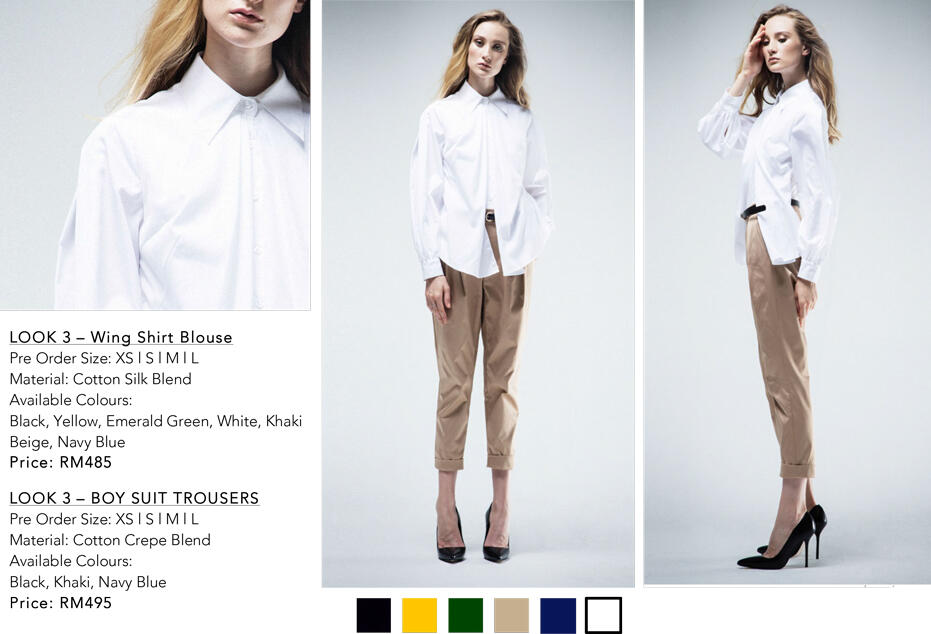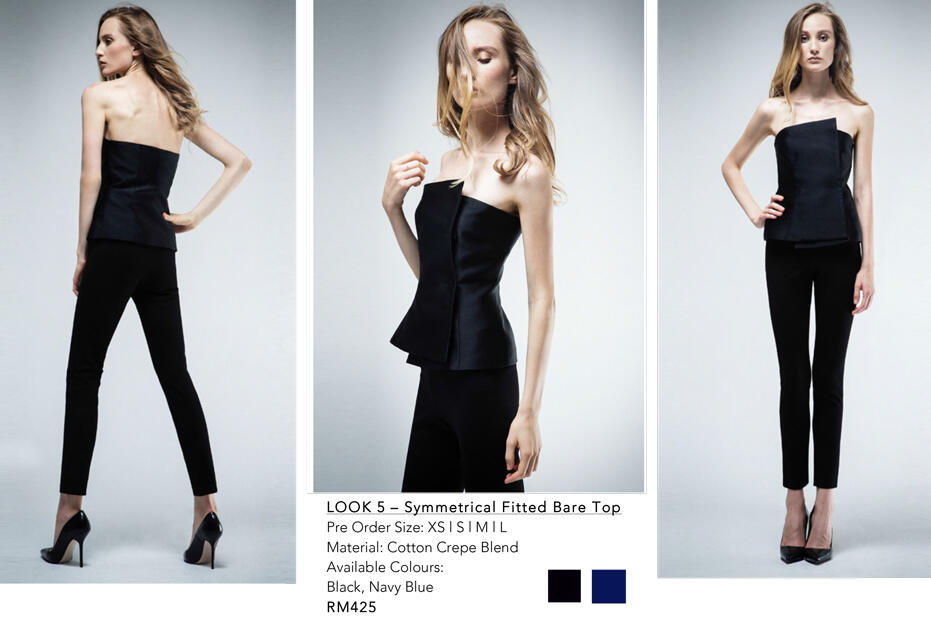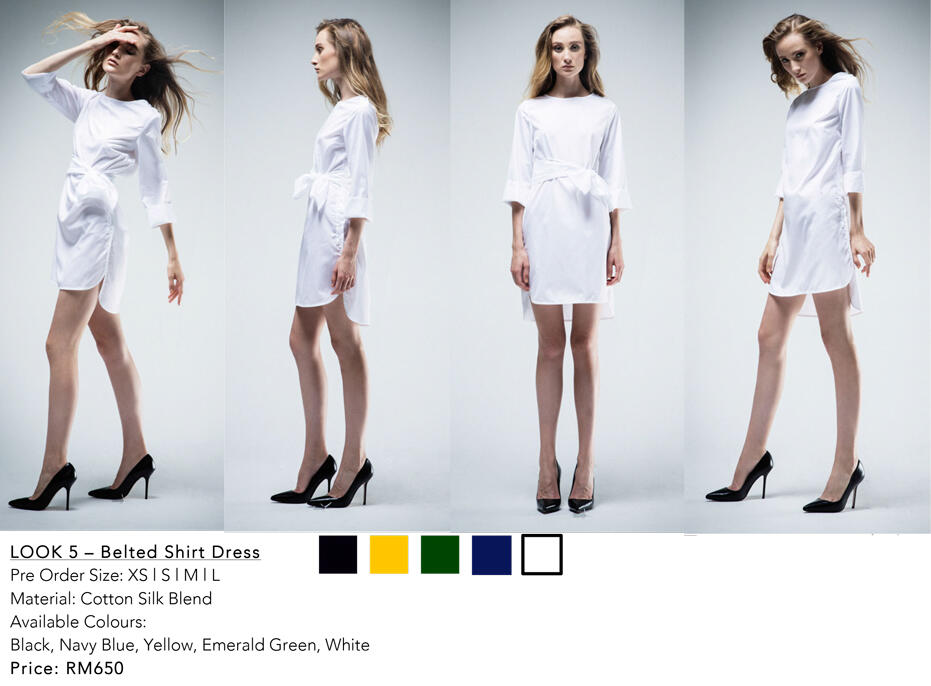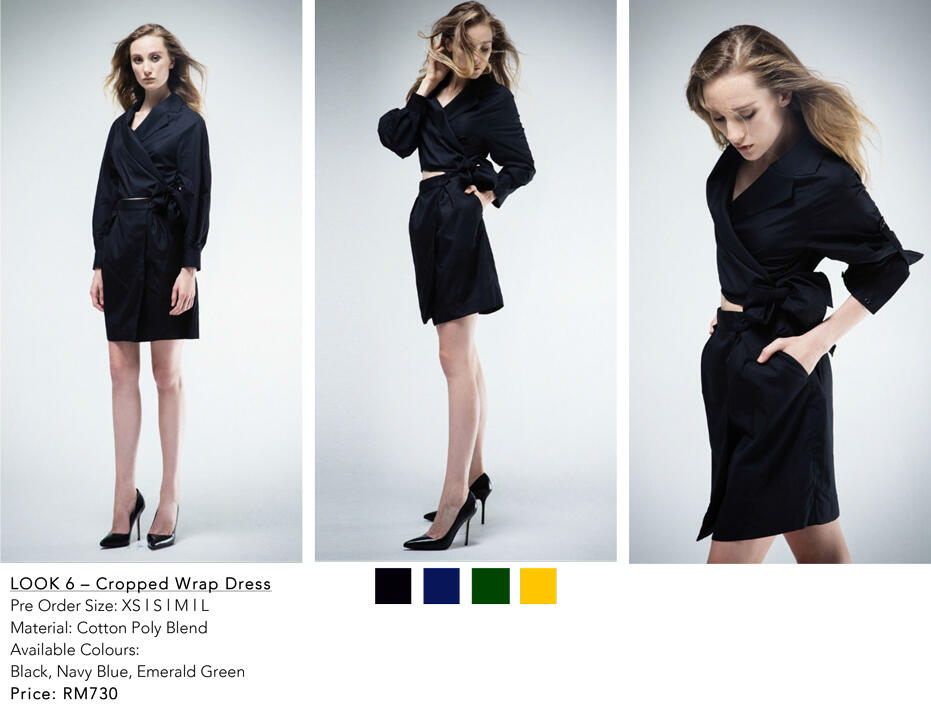 Also, if you've heard about this month's Seek & Keep in BSC this week, make sure to drop by anytime from Friday till Sunday and visit the My Apparel Zoo booth right next to SASA (Ground floor, Concourse Area). Guests will be able to drop by and have a look at the new Mod Collection 2015 and a chance to get a discount up to 70% off on their Sale Pieces.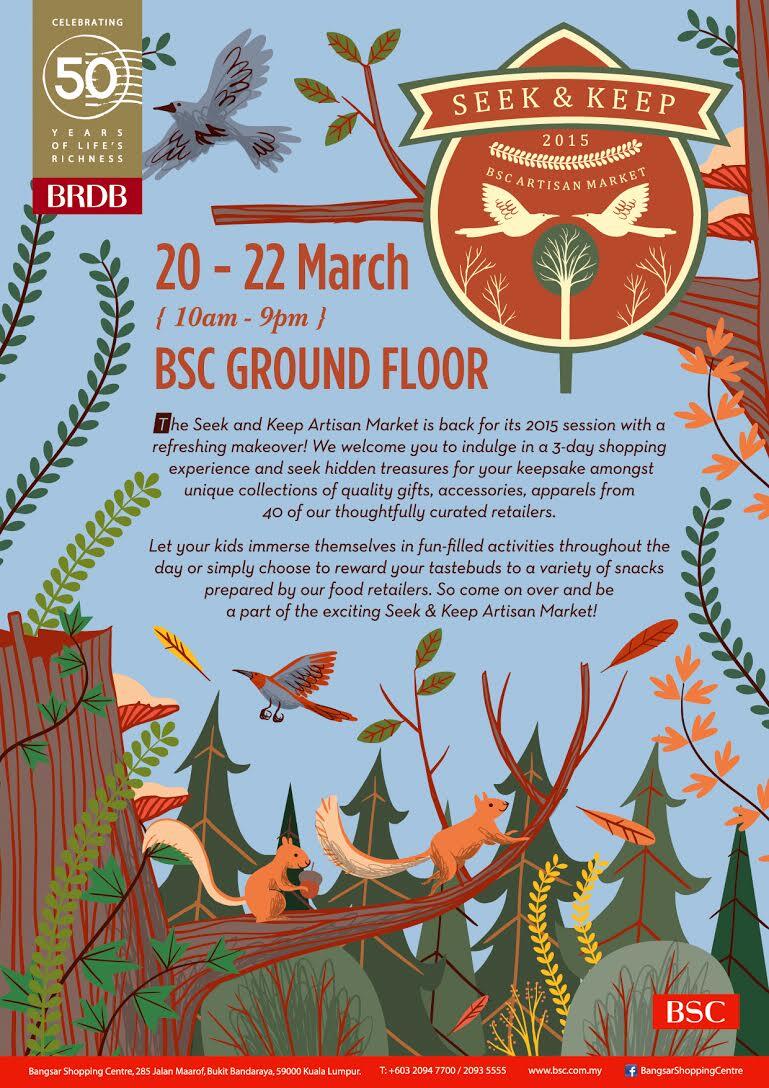 In case you can't make it to Bangsar this weekend, you can drop by their boutique at Publika for a full introduction to the collection and try on some sample pieces with Ellie, the designer and founder of My Apparel Zoo!
For more on My Apparel Zoo:
Website: www.myapparelzoo.com
Facebook: www.facebook.com/myapparelzoo
Instagram: www.instagram.com/myapparelzoo
Address:
B2-1-12, Publika Solaris Dutamas
Phone: 03 - 62065851
Opening Hours:
Monday - Friday 10am - 6.30pm
Saturday 11am - 6.30pm (By Appointment)
 * Assisted by Nad Dardin *