Clem and i are super hungover from Good Vibes.
It was pouring like crazy when we arrived, and he got so annoyed his shoes got soaked, "I'm gonna lose my feeeht."
I, on the other hand, am glad i intuitively wore my old Topshop jelly sandals that i haven't worn for over a year.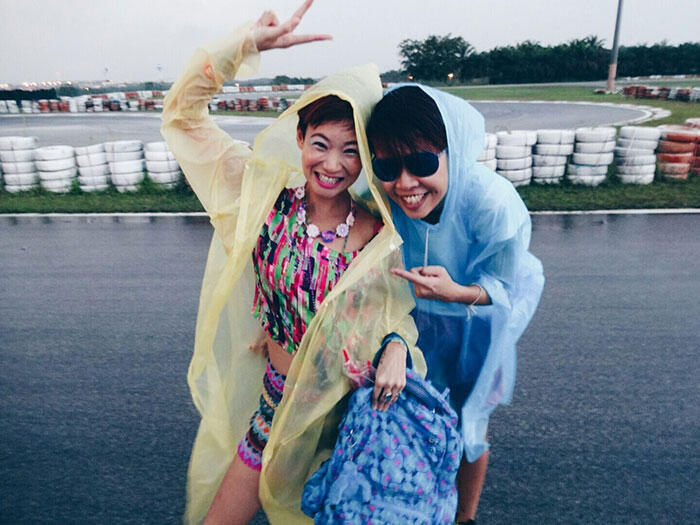 With crazy girl Siew Wai. If you need someone to run a fashion show, she's your woman.
*Thanks Atif for the pic!*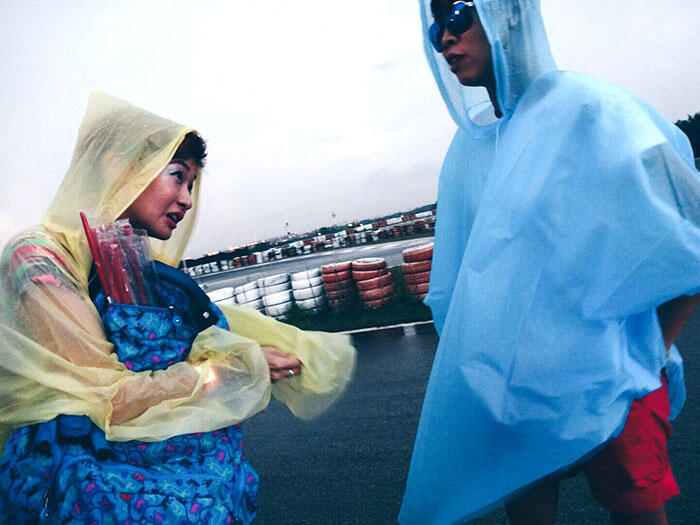 Me trying to manoeuvre my Kipling and RM10 raincoat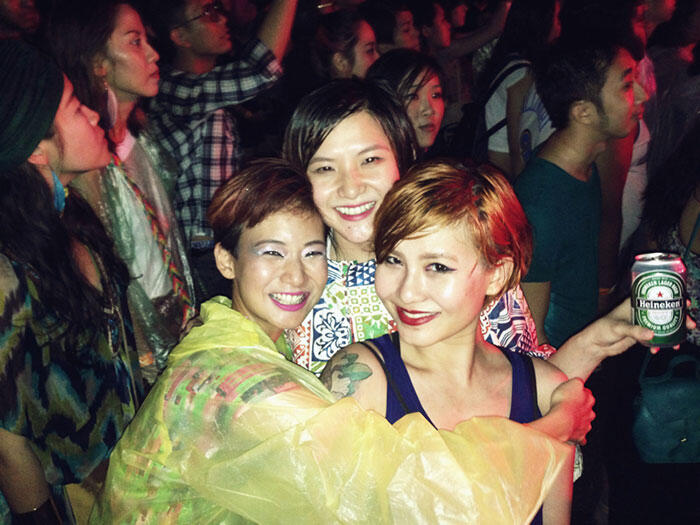 With Sarch and Mira while we watched Banks.
She's got such a whispery sweet talking voice in contrast to her strong singing voice.
And her songs made me cry. So emo!
Luckily it was raining so i figured i could just pretend it's rain on my face.
Padahal other people admitted after the show that they were crying too.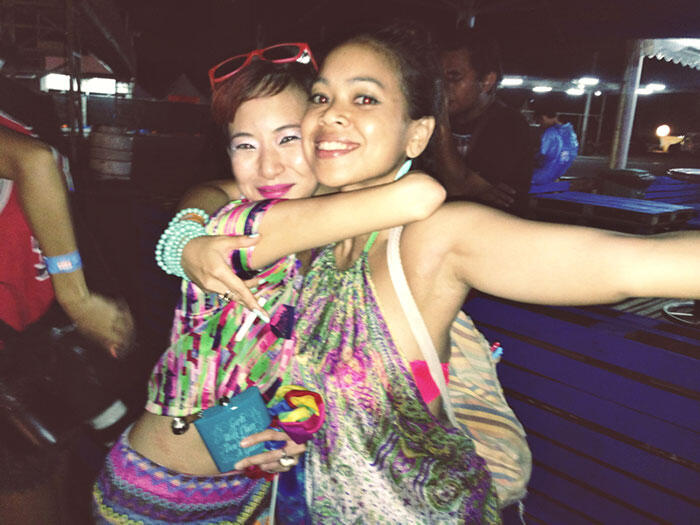 New friend Suzy! She's so cute!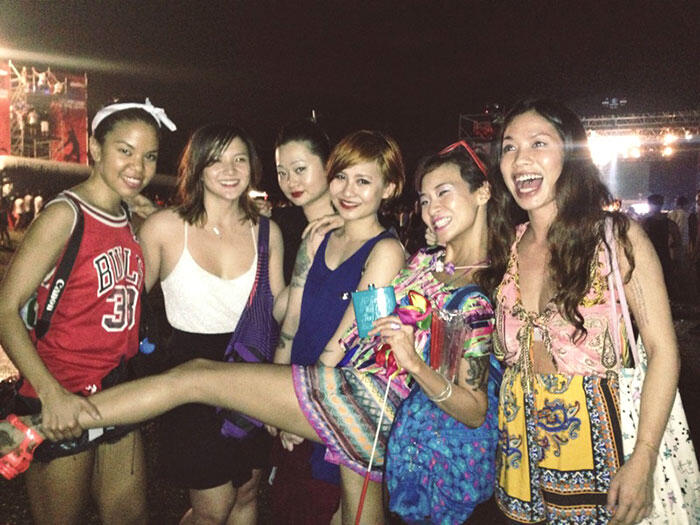 With some of my best girls.
Didi, Sarch, Lynda, Mira, me, Susu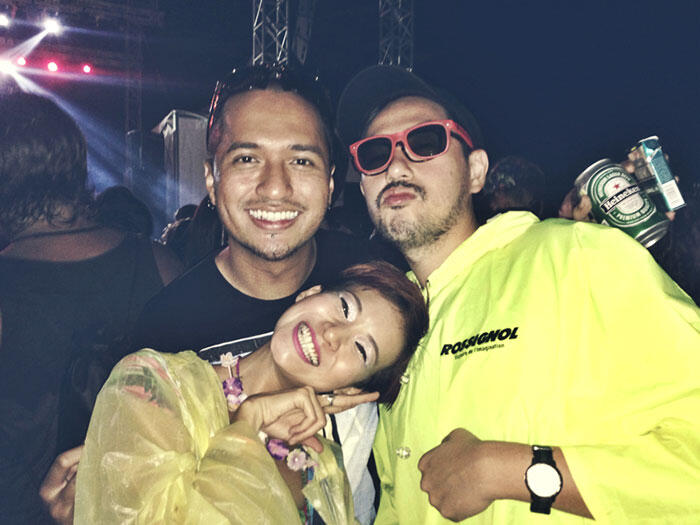 Zak and TJ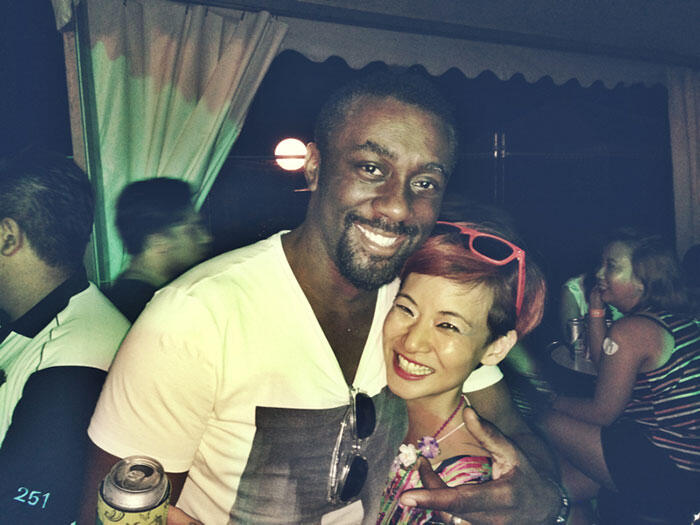 Paul Morrison. I need to write his full name down cos i keep on calling him Chris!
Met him thru Sa and he once gave Clem and i a lift in the city, and i think he gave a lift to my aunt, uncle and i in Bangsar after Sa's album launch too!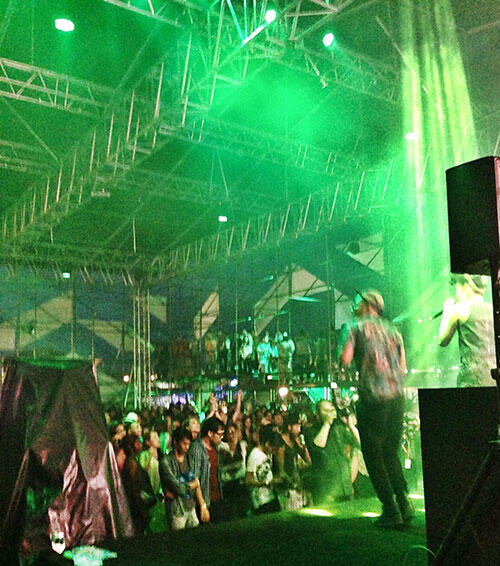 Most sought refuge from the storm at the Heineken Starclub area cos it seemed to be the biggest covered area WITH music AND beer. I think the other stages had to put off some shows cos the winds were so strong = rain on equipment?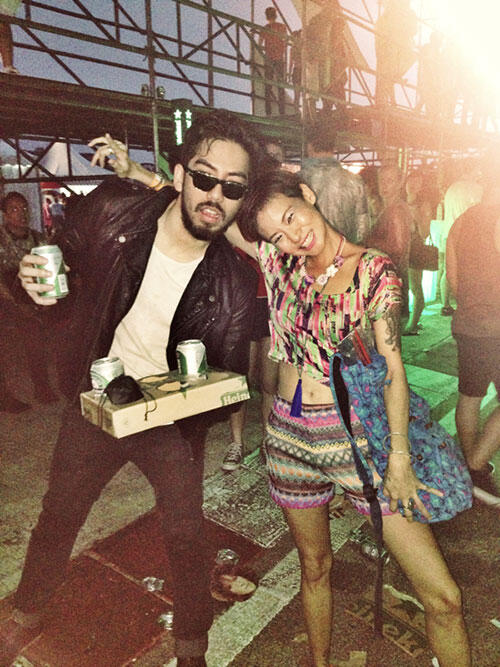 With Fufu, banker by day and rockstar by night.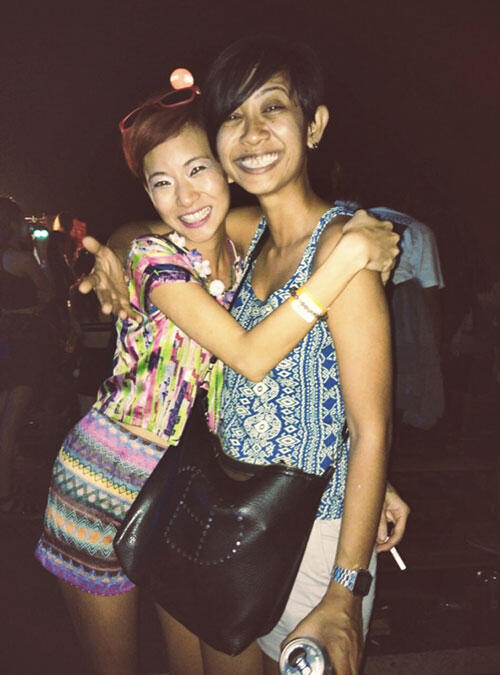 With Nell
Yes i'm still smoking -_-
If i were to give a good piece of advice to anyone, it would be: "Never pick it up!"
So many friends around me have quit, or are trying to quit.
Like someone told me, "Don't quit quitting."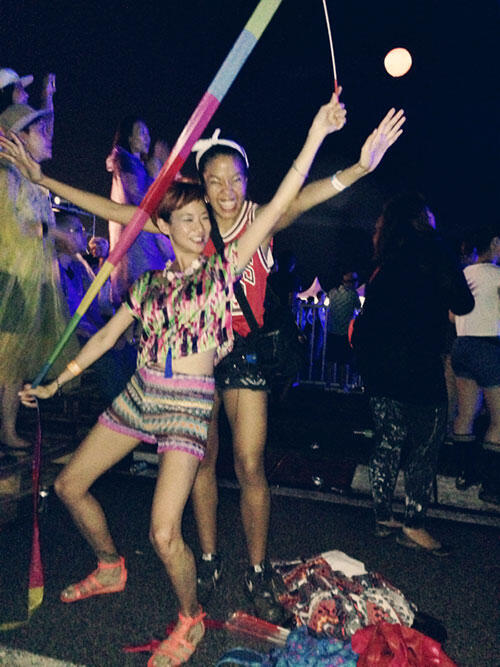 There are like 8 pictures of Didi and i being stupid
My gymnast ribbon is my new favourite toy!
Gonna be selling them on KinkyBlueFairy.com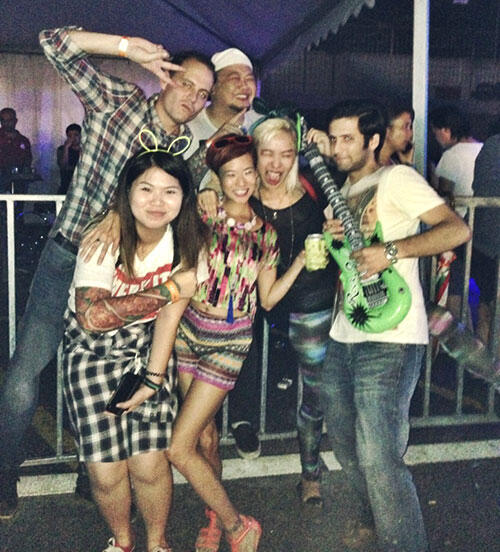 Clem, Colin
Jane, Sweet Ee, me, Mehran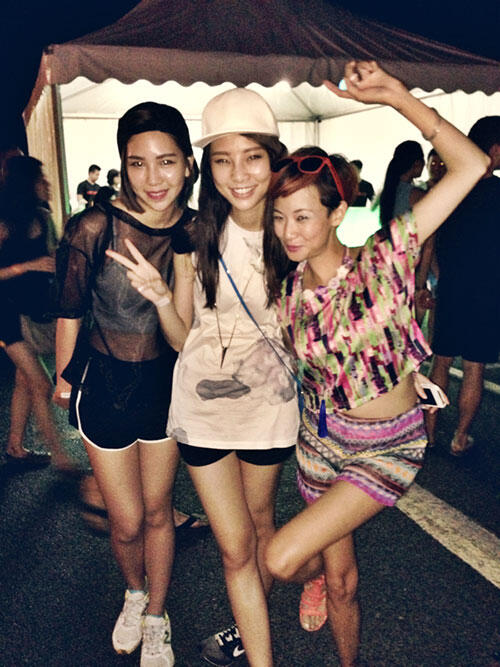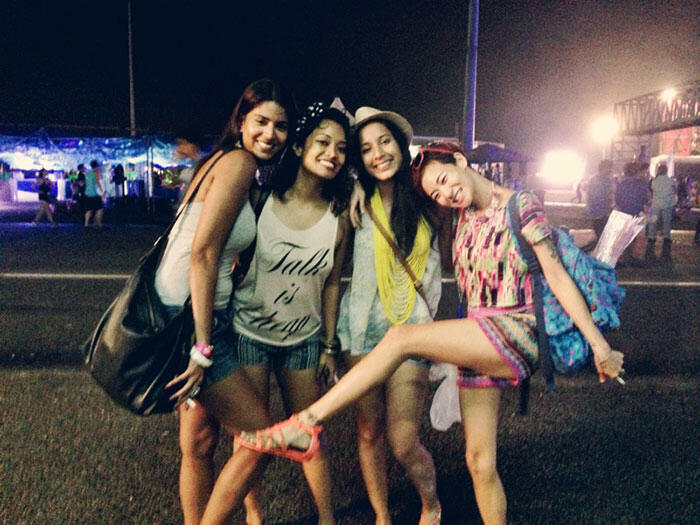 With mah love tribe girls – Veena, Tania & Triff
I'm so lucky to have so many amazing women in my life!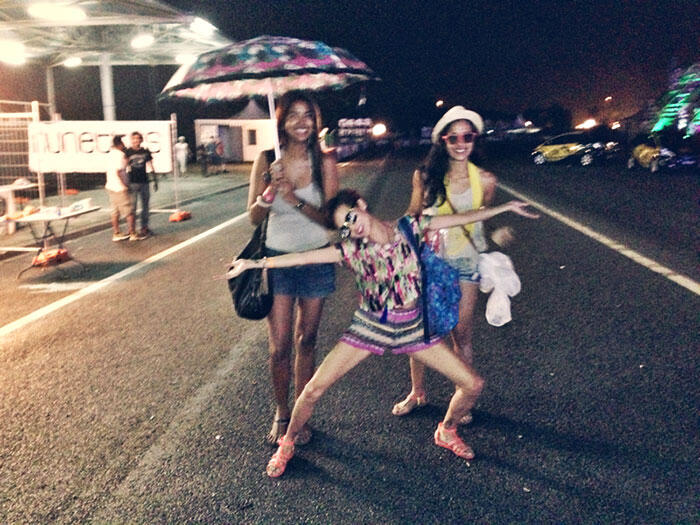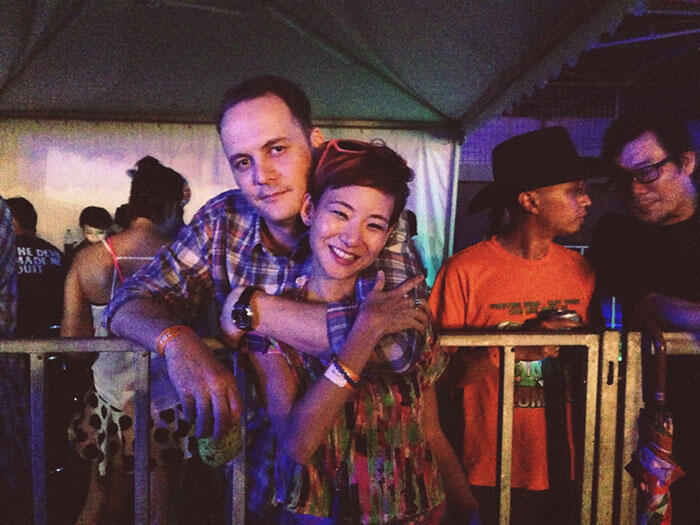 Had such a great time! Albeit all the bruises all over my body today :p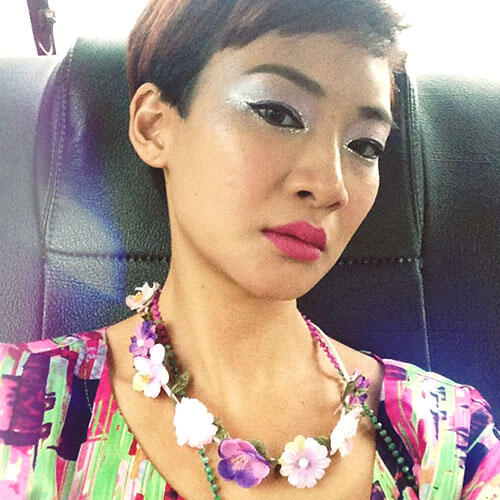 When i was 7, i got a make up set for kids and was so proud of my little palette.
Today, i have more make up than i can put on my face.
I'd like to thank all the brands for throwing make up at me, and making this little girl inside really happy she's got so much colour to play with 🙂
I'm wearing:
Stila: Bottom eyeliner
Urban Decay: Glitter eyeliner (available at Sephora)
Benefit: Hello Flawless face powder and CORALista blusher
Shu Uemura: Sparkly purple, pink and turquoise eyeshadows, foundation, top eyeliner, lipstick, and eyeshadow pencil
Next festival to look forward to – Urbanscapes on Dec 6th!