So. After partying like mad at Avalon At Large 
and getting into back to the hotel at 5am,
i naturally was hungover as heck the next day…
We went for lunch at Wild Rocket,
where the chef had prepared a set menu with various choices for us.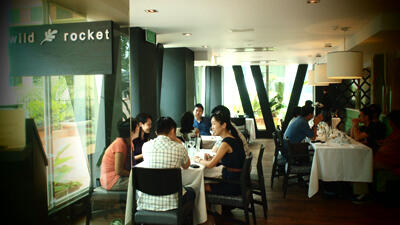 I started off with a savoury light broth which was a GODSEND in my condition.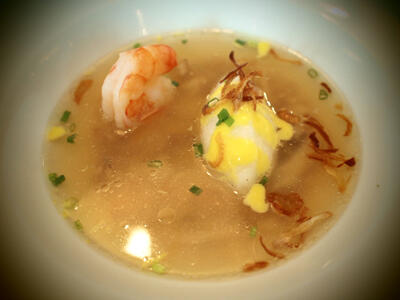 Blue swimmer crab congee soup with egg emulsion
I wish i could have this exact soup every time i have to recuperate.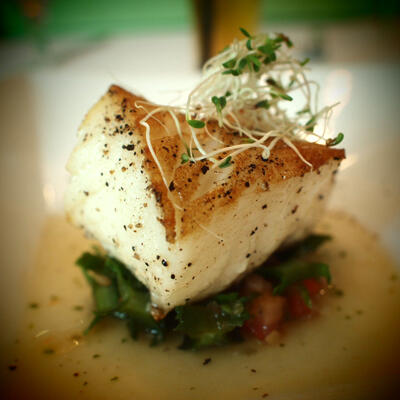 I chose the roast Chilean seabass with winged bean fermented shrimp salsa for my main.
The fish was so tender it just fell apart in my mouth. Fantastic.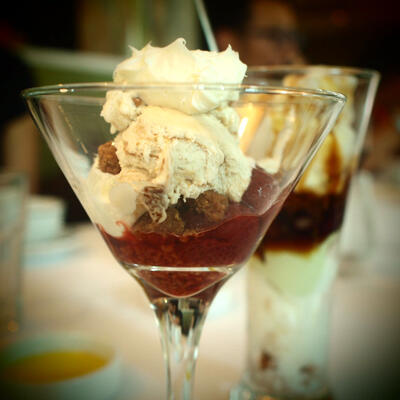 My Wild Rocket cendol dessert totally perked me up!
I love the taste of cendol,
and it mixed with crushed biscuits, cream, and ice cream just tingle my halfdead senses awake.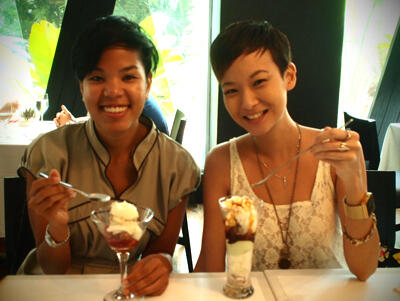 Didi and i (look at me trying to look alive)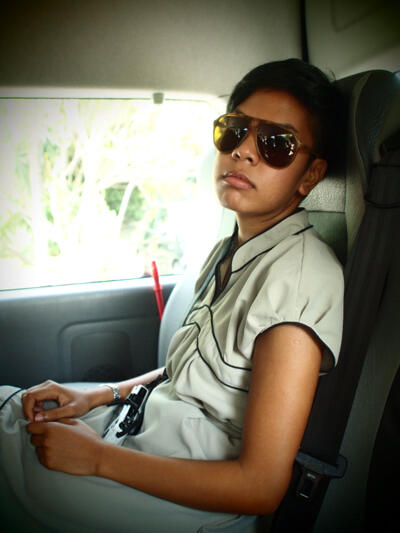 Didi being is a gangsta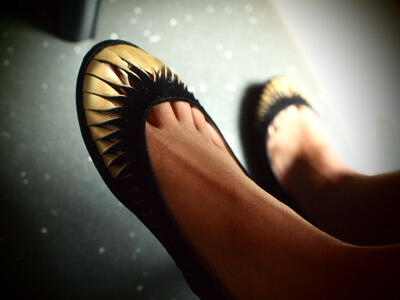 Toe cleavage!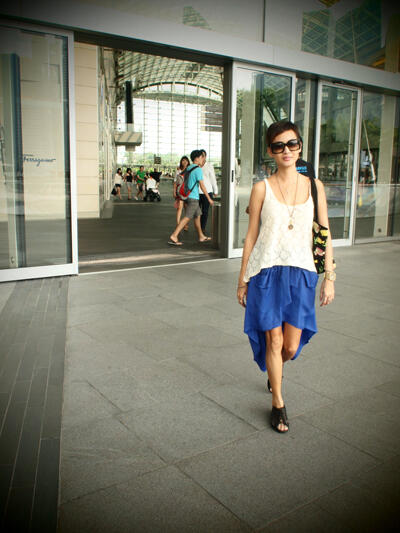 I'm wearing:
blue skirt; azorias
lace top; bkk
bag; jim thompson
shoes; kg
sunnies; marc jacobs
We dropped by Marina Bay Sands to check out the new LV store.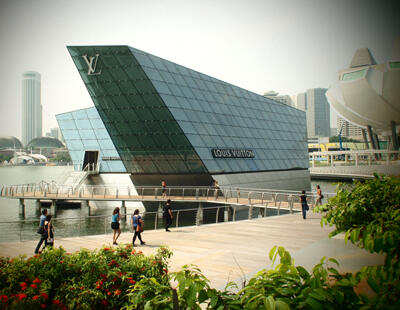 The Louis Vuitton Island Maison  is one of two stand-alone glass + steel crystal pavilions designed by architect Moshe Safdie (who also designed the ArtScience museum which i love).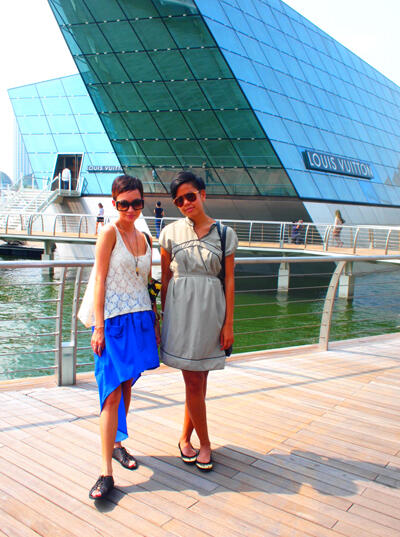 Visitors can enter the LV Island via three ways:
– the outdoor bridge (above)
– by boat, disembarking at a jetty
– from the mall via a tunnel and ascending 'travelator'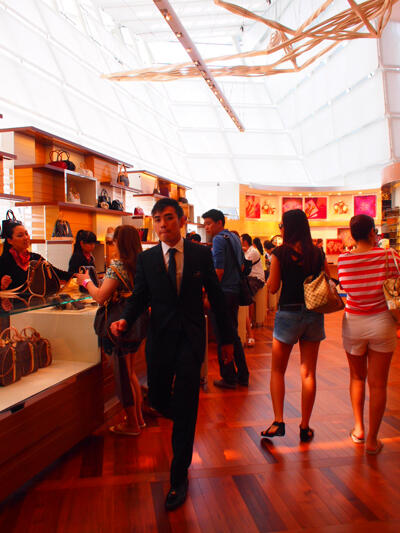 The nautical-inspired interior of the store was designed by Peter Marino,
who implemented timber that's used for sailing ships and stone of harbours and slipways.
There's even an art exhibition and book store in LV,
where i bought Julia Child's 'Mastering the Art of French Cooking'!
Been reading it and absorbing so many interesting facts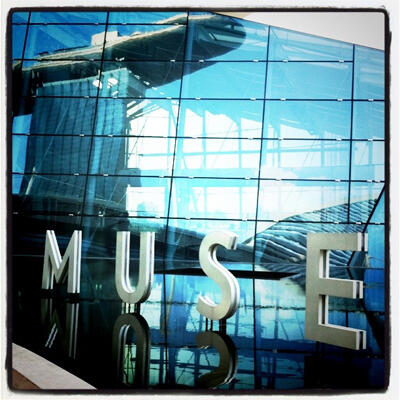 The others went to walk around Marina Bay Sands,
while i shopped till i tak larat to carry everything,
then sat outside and started on my new books.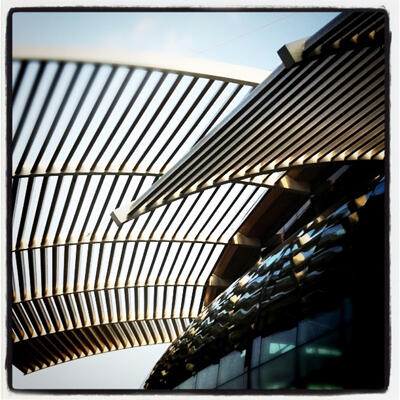 We didn't have time to go back to the hotel
and went straight to the F1 racetrack.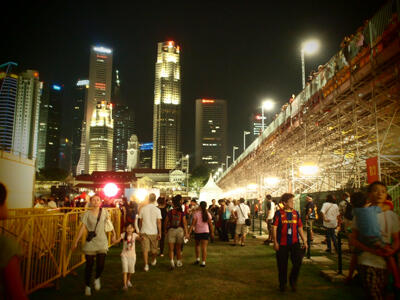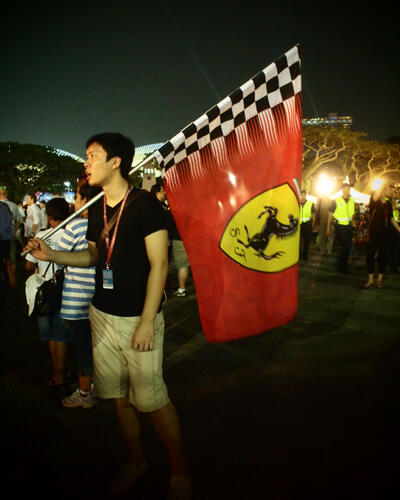 Didi and i were trying to take a picture of ourselves.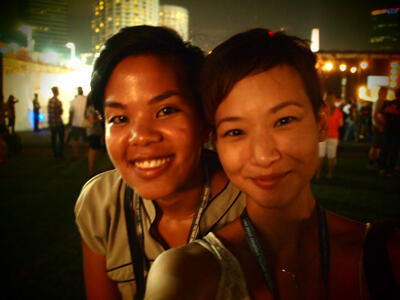 We must have looked pathetic cos a stranger offered to take one for us.
He snapped and ran off.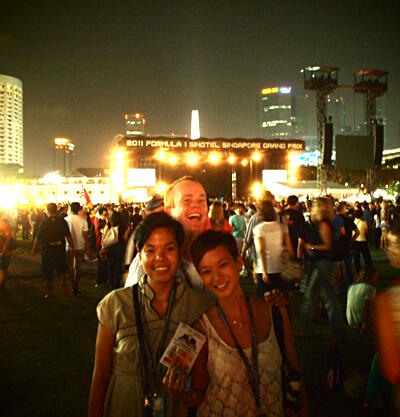 Then saw we totally got photobombed by some friend of his.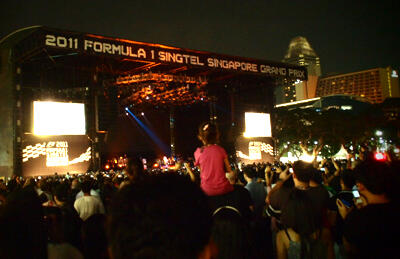 We saw Shakira live! Have to say i thought her dance moves were very… suggestive.
But damn her body is BANGING.
Makes me want to RUN to the gym and get mine to be like hers.
After F1, Didi and i finally managed to make it back to the hotel.
Seriously… we were like DEAD people.
SO freaking tired from being out most of the night before,
and all day!
Whatmore i had to have a hangover, period cramps and headache simultaneously.
Triple whammy can die.
We were just dying in bed.
When Sa insisted we COULD NOT miss out/ffk on Amber Lounge,
so we got up, turned on all the lights,
put on some music,
took a shower and made up all over again…
to go out at 2am.
I really think we deserve a medal for our Party Efforts.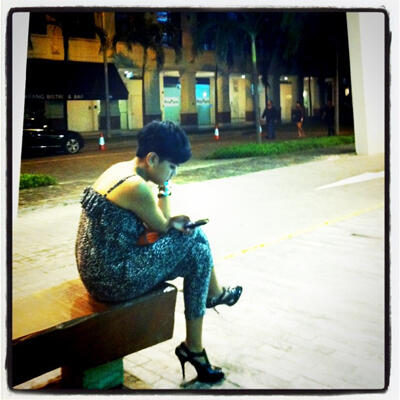 Deeds in heels is indeed a rare sight.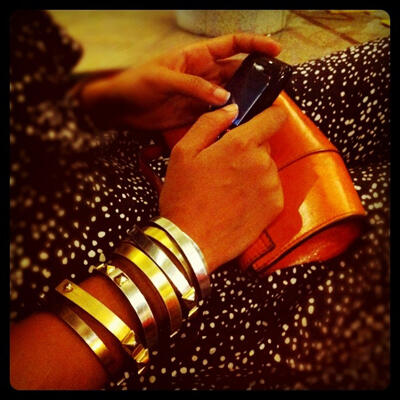 Deed's accessories – thirtyfour cuffs and clutch, and her beloved BlackBerry -_-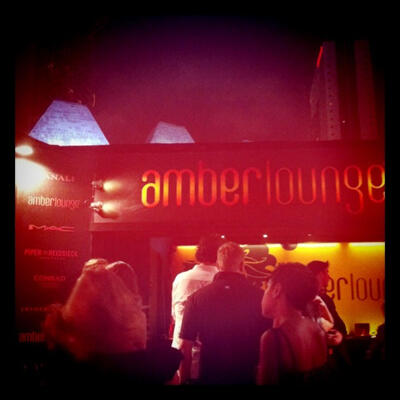 Amber Lounge is a pop up party along with F1,
that is held only in 4 cities globally – Singapore, Monaco, Abu Dhabi and Delhi.
Supposed to be one of the most exclusive parties in the world.
Well i managed to see Richard Branson!
But i didn't want to be a starer cos i hate that too,
so i allowed myself to look at him for ONE second before looking away.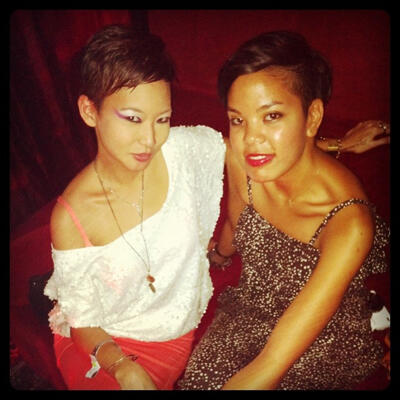 me + Didi
Man Deeds, your bone is jutting out so much i can place Wilson in there and he won't fall off!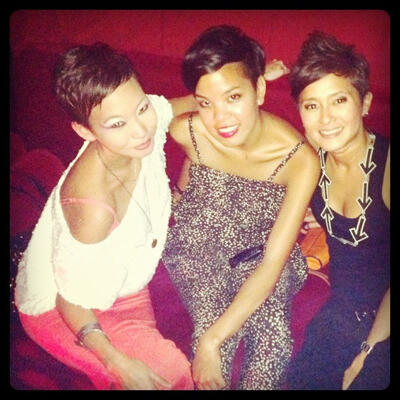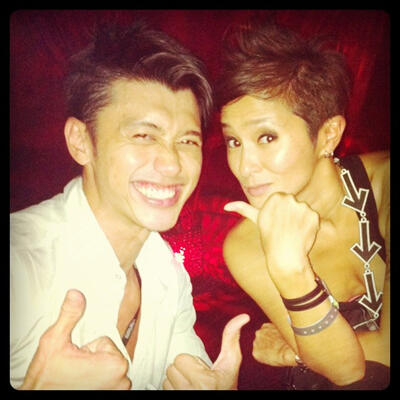 Hansen + Sa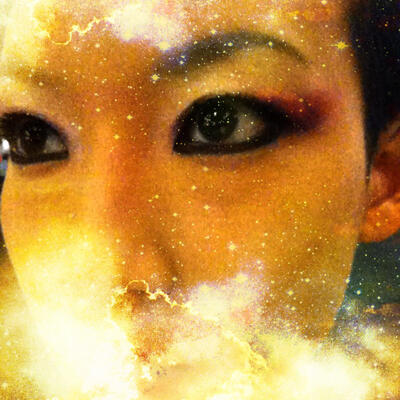 My make up was a lot better in SG than in KL.
Promise i'll try to make more effort in my own city

I'm using Chanel foundation, Shu Uemura eyebrow pencil + eyeshaow,
MAC eyeliner, and some loose powder (forgot brand).