Thanks to Singapore Tourism Board for flying me down last weekend
to party during the Formula 1 SingTel Singapore Grand Prix weekend!
MisDeeds came along with me.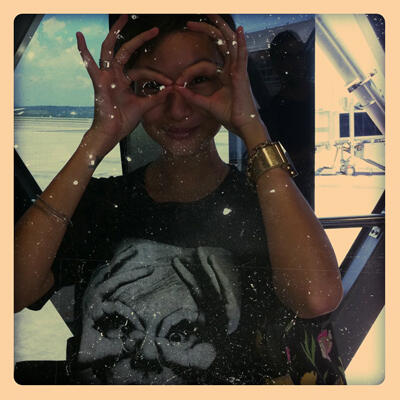 Boarding the plane.
i'm wearing Hype Means Nothing x Andy Warhol tee.
Didi and i checked into Gallery Hotel and got ready for our Friday night out there,
we stayed till Monday.
There were so many people who flew in from Malaysia, Australia, etc,
the buzz in the city was obvious as heck!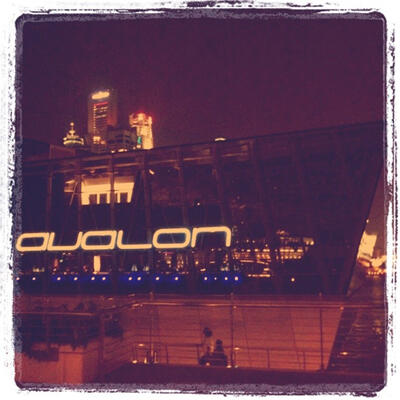 We checked out the new Avalon club at Marina Bay Sands,
which is under the same Avalon brand that is no stranger to celebs like Cameron Diaz and Ashton Kutcher.
The glass and steel structure covers 12,000 square feet
and features state-of-the-art sound, light and visual systems.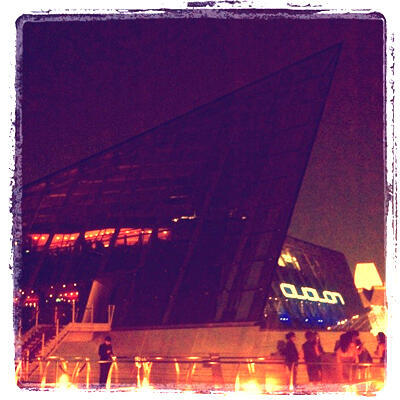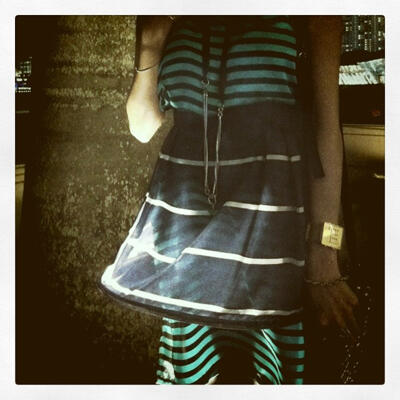 I wore a silk dress and wire skirt (i love ittttt!) from Gallo by Thian's AW11 collection.
Accessories from Justin Yap and thirtyfour.
Gold watch from Nooka.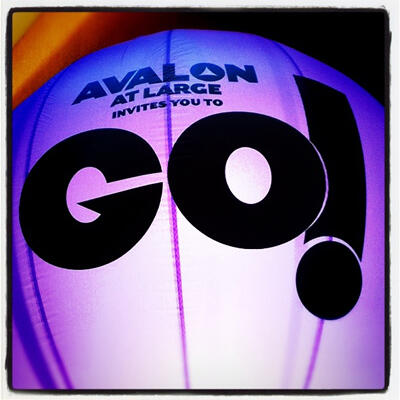 Alcohol at SG events are expensive - S$15 a drink!
I discovered that it's more economically viable to order tequila shots in place of a drink+mixer.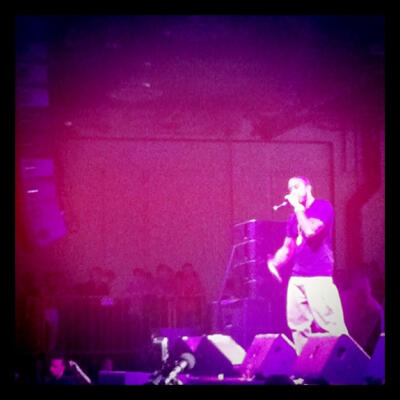 Ludacris!
Ok some people (like MELISSA) thought it out of ordinary that i'd like Ludacris
(seeing i had little enthusiasm when watching Snoop Dogg and Jay-Z in UK last year)
but Ludacris was out when i was in college
AKA the times when i used to party to R&B and hip hop.
I FELT SO LUCKY to watch him live!
Went all gangsta dancing and singing along to
MOVE BITCH GET OUTTA WAY
GET OUTTA THE WAY BITCH
GET OUTTA THE WAY!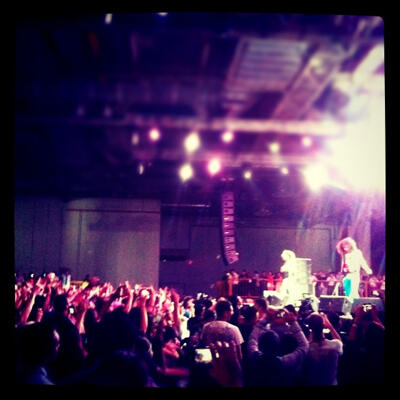 LMFAO was rocking too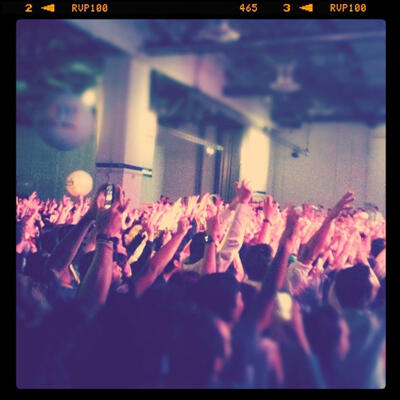 I managed to catch Jesh,
who brought me backstage woohoo thanks!!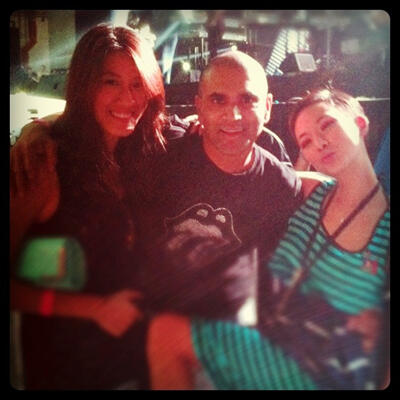 Jesh in the middle.
Even with the free flow backstage,
i was so tipsy i didn't dare to drink anymore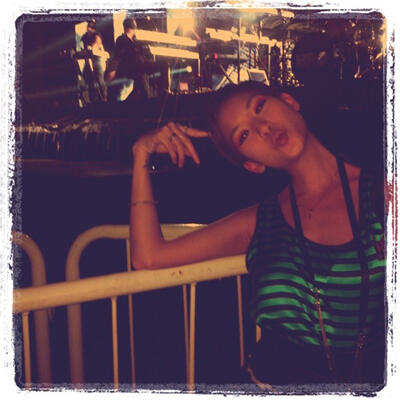 The Bloody Beetroots were AWESOME!
I saw them in Zouk SG one time but it was too crowded to dance properly.
This time i danced, jumped and skipped the whole time through!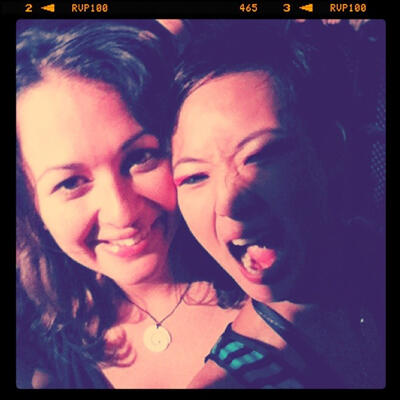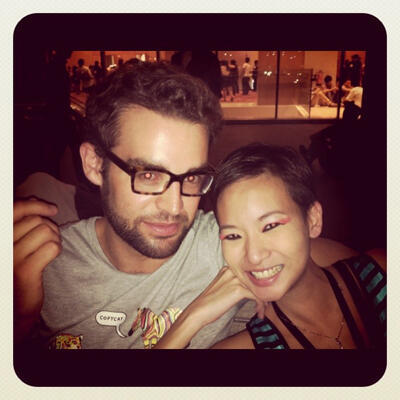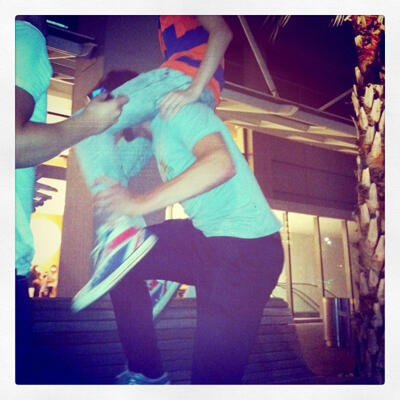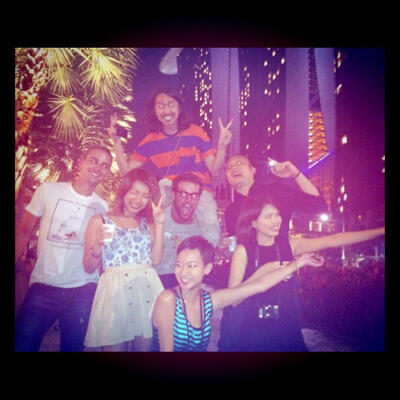 Went outside and bumped into Zhou Ping,
my old college friend, and her buddies.
Then i stumbled around looking for Didi...
And bumped into more peeps from KL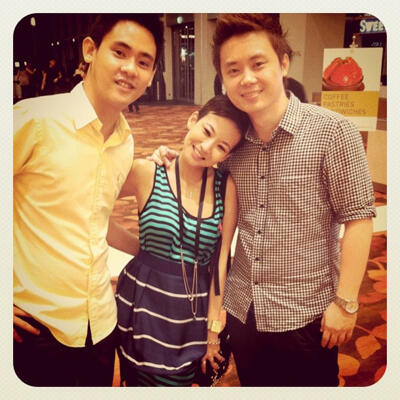 I even walked all the way back to Avalon club
and got told by the bouncer i JUST missed the whole group of Sa and Nadia leaving.
Couldn't get through ANY of their phones -_-
Looked at the time and saw it was 4:30am
(i LOVE HOW SINGAPORE PARTIES TILL LATE)
and thought, daymn what am i doing?
Maybe Didi's already BACK at the hotel..!
Bumped into Johan and Charmaine
who were really nice to make sure i got into a taxi safely.
Then i went home to find... Didi snuggled up in her bed.
"You're alive!" i shouted.
She thought i was passed out somewhere in my own vomit.
Hello... i'm 28 ok.
Can't do shit like that no more.