I was reading through the press release for the upcoming
Formula 1 SingTel Singapore Grand Prix
and got so blown away that i couldn't wait to start writing this blogpost!!!
Seriously, when you're done with this post,
TELL ME that you don't want to go.
And i'll tell you that you're missing out on LIFE.
Dubbed as Asia's biggest sporting and entertainment extravaganza,
Singapore GP unveils that they're spending SGD5 Million on their entertainment line-up.
There will be: 
Over 10 hours of thrilling race action
More than 300 entertainers performing everything from rock to musicals and fire-eaters
Two Grammy award winners to headline the Padang stage
If you haven't been following @F1NightRace on Twitter
i'll probably need to tell you who's gonna be performing!
In short, there will be: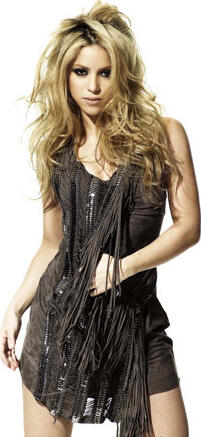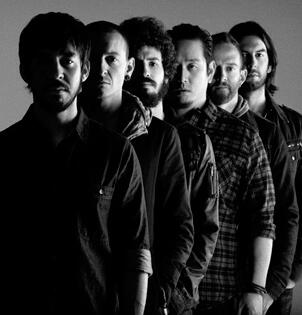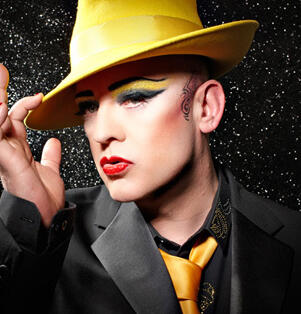 Deep inside, i'm a (pre)closet Boy George fan.
Karmakarmakarmakarmakarmachameleonnnn
you come and gooooo
you come and goooooooo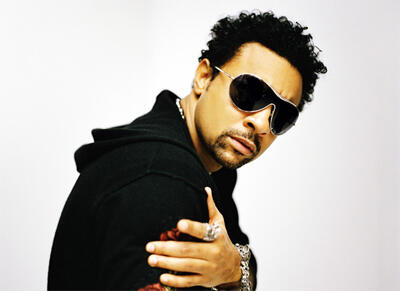 Mr. Lova Lova!
My favourite song from him will forever be Oh Carolina.
Memories of me carefully putting in the CD (CDs were new back then!) and dancing to it in the living room while my parents were at work.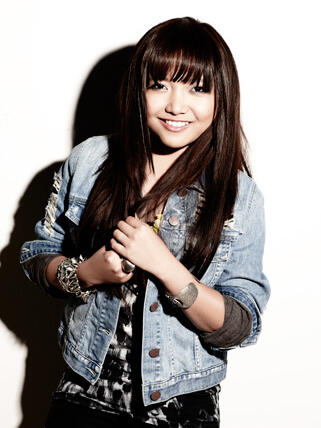 If Oprah calls her the 'Most Talented Girl in the World'
who am i to go against the Word of Oprah.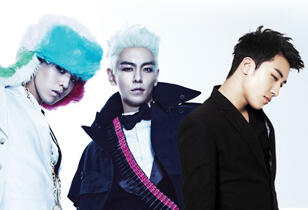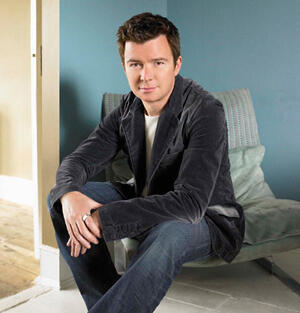 It makes sense to me why they're naming the event Live Louder Than Life.
There's gonna be SO MUCH MUSIC!
Not including the ENERGY from the F1 races,
the electrifying atmosphere,
and dance parties galore.
I'm not even HALFWAY done with the things there are to do yet…
I'm not even going to write them all down here cos it'd be too much!
Just gonna write down TWO other things i'm looking forward to: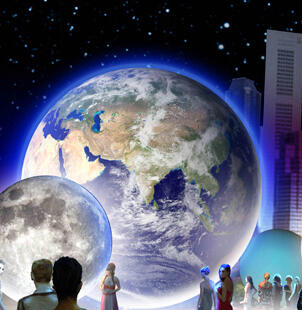 Part of the F1 Village will be illuminated by recreations of 10 planets based on actual NASA imagery!
OK pardon my geekery, but i'm really excited about this!
I wanted to write about this before the Grammy award-winning artists even… :p
Another thing i really want to watch is this French performance called Transe Express.
Pied Piper procession of percussionists,
who are lifted 40 metres off the ground,
complete with trapeze stunts in midair?!
The French are truly crazy.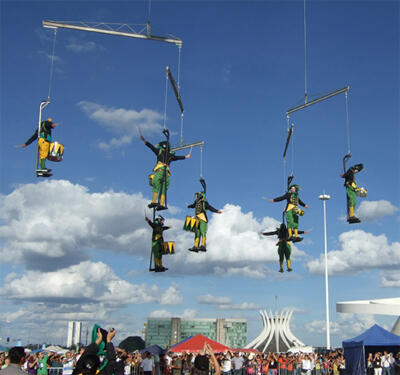 Like i said, everything i've mentioned so far,
is not even HALF of all the stuff going on at the Singapore Grand Prix.
View the rest of the *MASSIVE LIST HERE*
All ticketing details *HERE*
3-Day Walkabout tickets have even SOLD OUT so you gotta be fast for the others…
Tickets go as low as SGD38
With one ticket,
you can access the line-up depending which day/s you're going,
and watch all the F1 track action!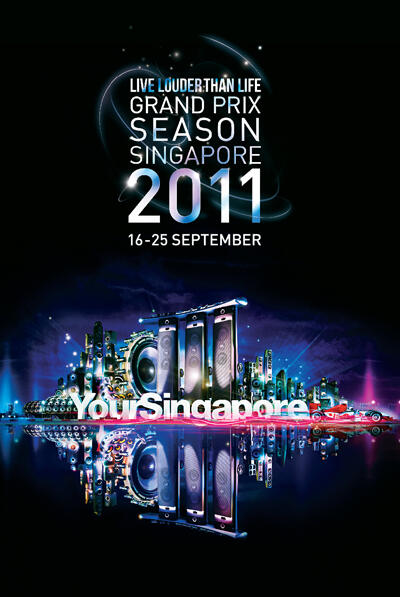 There's a contest where you can win a free trip for two to Singapore
that includes walkabout race tickets, airfare,
4D3N twin-sharing accommodation
and access to selected clubs and parties all weekend. 
It's the Grand Prix PartyBlaster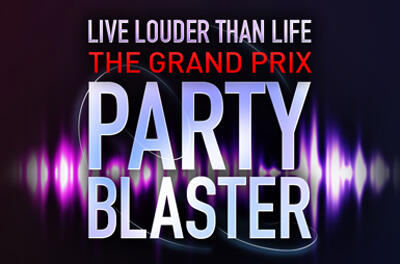 Just visit this *link here*
and sample tracks from top DJs who will be spinning at GPSS parties.
Share the tracks on Facebook/Twitter,
and unlock new tracks to share some more!
The 'loudest' user (the highest number of sharing posts) will WIN the contest!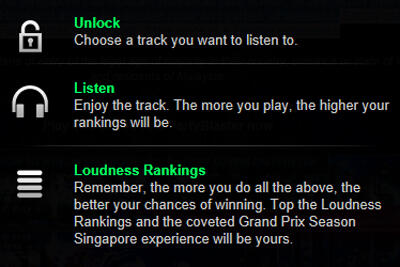 To urge you on, i've posted the press release on OTHER parties being held in Singapore during the GPSS 
For more info, visit www.singaporegp.sg

////////////////////////////////////////////////////
I had to put the page break above… cos i'm not even done with all the OTHER EVENTS you can attend in conjunction with the Grand Prix Season Singapore


So just in case you're curious, i've pasted the press release below:
I was at Avalon last year, and it'll be taking place again!
AVALON
Date: 16 to 25 September 2011
Venue: Marina Bay Sands, South Crystal Pavilion
The Bloody Beetroots Death Crew 77
Chemical Brothers
Kruder & Dorfmeister
M.A.N.D.Y
Benny Benassi
Daddy G of Massive Attack
Sander Kleinenberg
Boy George
Amber Lounge & Amber Lounge Fashion Singapore
Date: 24 to 25 September 2011
Venue: Temasek Reflection (Water wall behind Millenia Walk)
A stunning bespoke nightclub set at the base of the Temasek Water Wall perfectly situated from the race track, this is a once a year VIP party extravaganza not to be missed! Amber Lounge Singapore delivers an overwhelming non-stop nightlife experience that includes the much raved about fashion show with a lineup of gorgeous F1 drivers and stunning models with international DJs from London to St. Tropez spinning the night away.
Red Hot Racing Weekend @ St James Power Station
Date: 23 to 25 September 2011
Venue: St James Power Station
Visit St James Power Station from the 23rd to 25th September 2011 to catch the hottest racing action which will accelerate your senses. Providing you with 12 different entertainment outlet experiences, the racing weekend experience is enhanced with Asia's first supermodel DJ, DJ Angie Vu Ha, helming the console at the Powerhouse dance club on 23rd September. Guests can also race to the finish line on a Formula 1 simulator and stand a chance to win limited edition Ferrari merchandise every night.
Rev-Up @ Orchard 2011
Date: 16 to 26 September 2011
Venue: Mandarin Gallery
Organised by Orchard Road Business Association, Rev-Up @ Orchard will turn the Republic's famed shopping street into a multi-sensory world of fashion, fine entertainment, and fast-track speed. Indulge your senses with larger-than-life artistic couture, vibrant performances, and retail treats during Rev-Up @ Orchard this Singapore Grand Prix season!
Feast your eyes on a 4-metre lofty stiletto heel located in front of Mandarin Gallery as the sexy fashion icon is also stage for fashion shows showcasing the latest Autumn/Winter collections and nightly free concerts with a different theme every night.
The Podium Lounge 2011
Date: 23 to 25 September 2011
Venue: The Ritz-Carlton, Millenia Poolside
The Podium Lounge is the ultimate A-list event destination for the racing community and Singapore's party elite. Attended by F1 drivers & teams, celebrities, musicians, models, ambassadors, Asian Royalty and the ultra jet-set crowd in both 2009 and 2010, the party will again be the most glamorous nightlife experience during the 2011 Singapore Grand Prix with international DJs from London, Istanbul, Paris, Chicago, Boracay & Amsterdam, spinning the latest funky, Belearic & groovy house tracks and dance.
The Podium Lounge Highlights
* Silent and live auctions for the Children's Cancer Foundation (Singapore)
* Haute couture Swimwear Show by Silvian Imberg
* Aston Martin V8 Vantage S and Virage Showcase
* Preview Vertu's latest Carbon Fiber Handsets
Worldwide Festival
Date: 16 to 18 September 2011
Venue: Zouk & Velvet Underground (16 September), Avalon (17 September), Tanjong Beach Club (18 September)
Worldwide Festival is back in the Lion city on the 16th, 17th and 18th of September 2011 (the week-end before the Singapore f1 Grand Prix). Once again, WF is bringing the Worldwide vibe to Asia with three days to experience some of the most cutting edge music and forward thinking artists of the moment. First artists in: Alice Russell live PA, Pearson Sound aka Ramadanman, Jeremy Ellis live, Kyoto Jazz Massive dj set by Shuya Okino, Kon & Amir, Floating Points, Brandt Brauer Frick live, Mala, Lefto, Gilles Peterson, Sly Da Wise, Hong, Jeremy Boon, DjB, JNR and many more to come.
3 days in 3 different stunning indoor & outdoor venues.
Other parties
1-Altitude
1-Altitude has sealed its reputation as the world's highest rooftop bar, playing host to the World Gourmet Summit 2011, Singapore F1, Sports Illustrated magazine, (Other major corporate, F & B events) and picked up a string of awards along the way. They include winner of the Epicurean Star 2011 Award for the Luzerne Best Restaurant concept, and finalist for the Samsung Business Excellence Award for Fine Dining, both presented by the Restaurant Association of Singapore.
As the third Singapore F1 reaches our shores, the award-winning rooftop bar will host Japanese DJ Silva. Thanks to her clear-cut talent and ear for body- and soul shaking tunes, she became one of Japan's most sought-after club DJs in no time. She also began incorporating scat and live vocals over her house mix during her set. Indeed, this distinct performance style sets her further apart from other DJs around, drawing the attention from overseas promoters and DJs. As of March '08, she's already held down numerous gigs at packed nightclubs and special events – not just in Japan but also in Korea, China, Thailand, Malaysia, Singapore, Russia, Ukraine and the USA.
Butter Factory
One of Japan's finest on the decks DJ Licca visits Bump in a monthly affair of sweet nothings, all night delights, and of course a cheeky selection of hiphop and bass-heavy beats. Join us in this all-Nippon monthly and get involved with the fair and exquisite beauty by sweating it out in the barrage of monster floor fillers.
Insomnia
Date: 16 to 25 September 2011
Venue: Insomnia
With live rock and Top 40 music and lots of drinks to choose from, Insomnia is just minutes away from the Marina Bay Street Circuit. And during Grand Prix Season Singapore, choose from a range of cocktails and shooters sporting racing-themed names such as Pit Stop (vodka based with kahlua flavours) and Fast & Furious (vodka based with banana/pineapple flavours) among others.
Ku De Ta presents Scarlett Etienne
Scarlett Etienne is one of a rare breed – an inimitable talent and an artist that is impossible to pin down. Everything Etienne does is imbued with her superlative love for music, accomplished musicianship and an uncanny understanding of how to move a dance floor.
She can be seen gracing the decks everywhere from the infamous bastion of techno Watergate in Berlin to Club Midi in Romania and Likuid Club in Hong Kong, where she is a resident. Her "total obsession with synthesisers" ultimately drives her style. Her music is a total party music, always punchy, dramatic and electronically influenced.
Club DJ, producer, singer and songwriter, this multi-talented lady hits Singapore this September with a party over the F1 weekend at the KU DÉ TA Club Lounge. Let down your hair, put on your party shoes, bottle yourself with alcohol, and let her reveal her secrets as you stamp her imaginative style on the dancefloor….