We arrived at Hard Rock Hotel Penang in the late afternoon.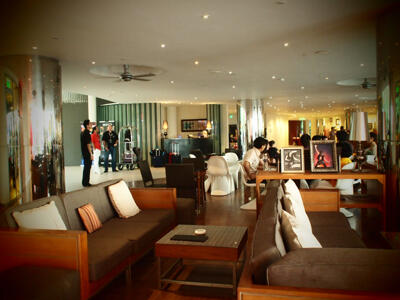 Lounge area at reception.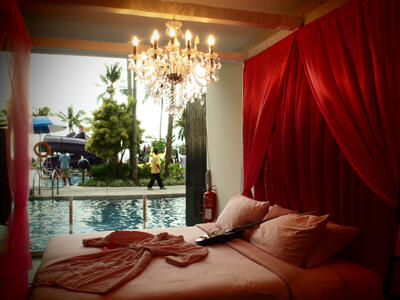 Pinktober bed set up for photo opps later that night.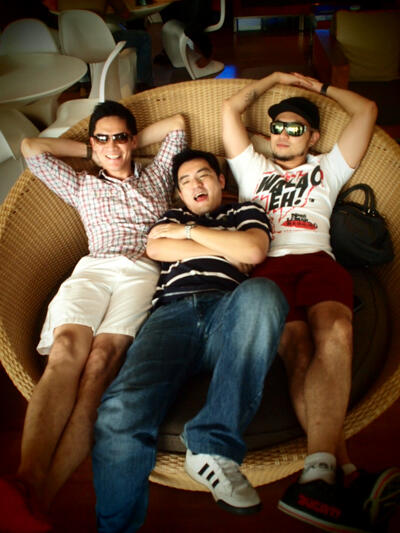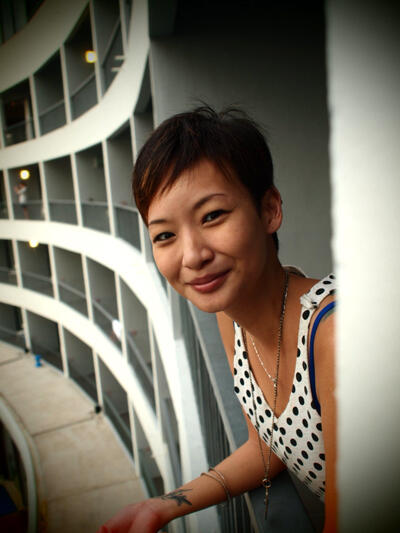 My balcony was right next to Josh & Chelsia's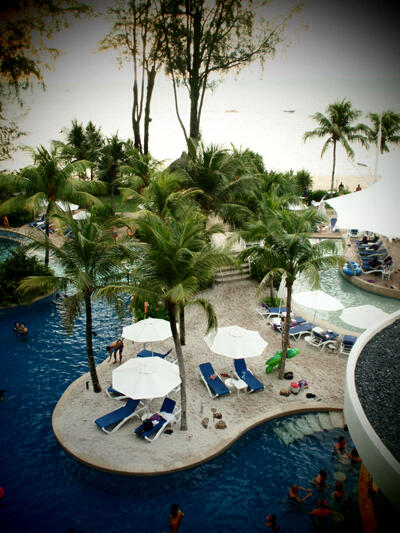 View of swimming pool (it's MASSIVE btw) and overexposed beach behind.
Don't know whether you can see, but the poolside is strewn with sand for a more natural feel to it!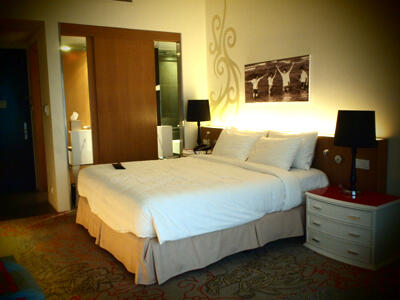 I've stayed at Hard Rock Penang before during a Freeform company trip,
so 'twas nice to be back.
Flatscreen TV, contemporary furniture,
rock music playing in the corridors and lift,
rain shower in the bathroom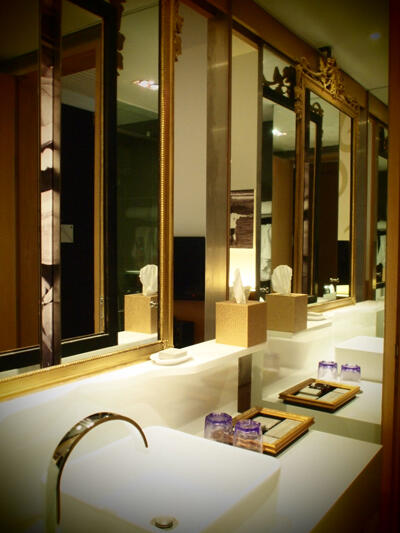 Some hotels have the worst bathroom lighting to do make up…
not Hard Rock!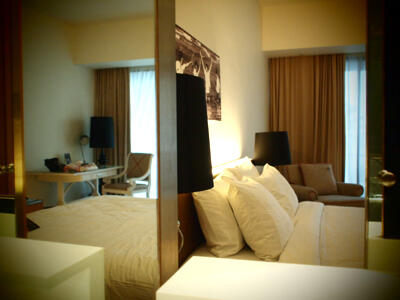 I wanted to get a pedicure at The Rock Spa but they were fully booked,
so rested a tad and made up before going down to Hard Rock Cafe for dinner.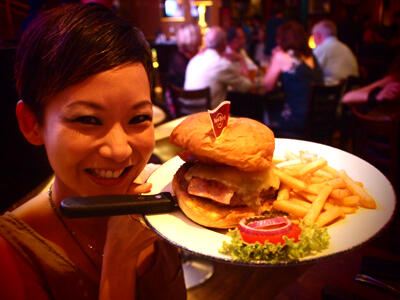 We shared some nachos and i had their classic burger which was as big as my FACE.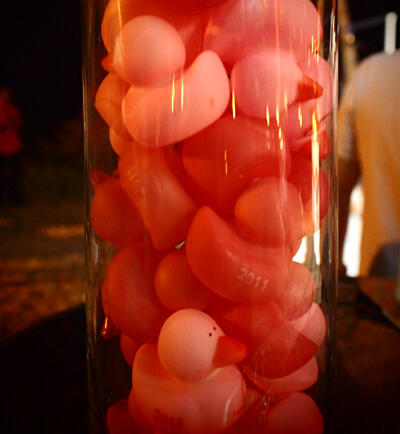 Lots of tiny pink ducks were scattered everywhere throughout the hotel for the event.
I ended up with a cock-eyed duck… which may be just as well seeing i have  cock-eyed toy rabbit.
Now they can be friends.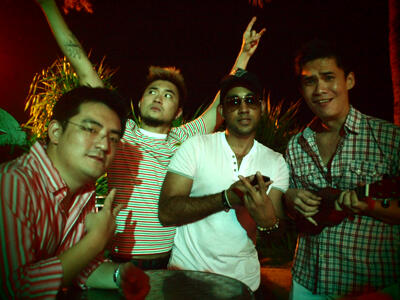 Josh, Dennis, Ash, Yuri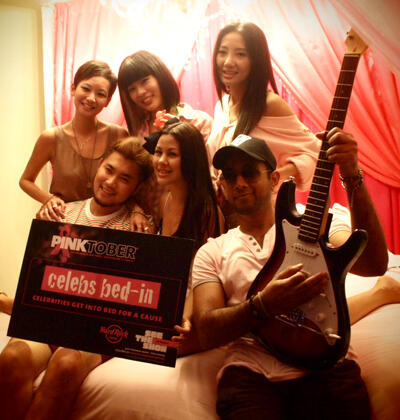 Top – me, Xandria Ooi, Chelsia Ng
Bottom – Dennis Lau, Jojo Struys, Ash Nair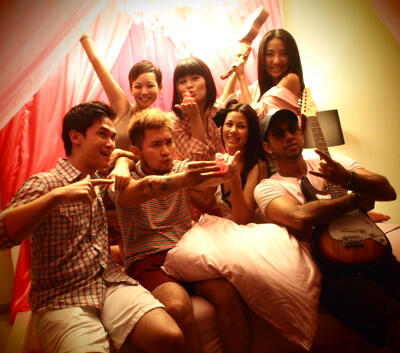 Yuri was missing in the previous pictures, dunno where he went,
but he jumped in after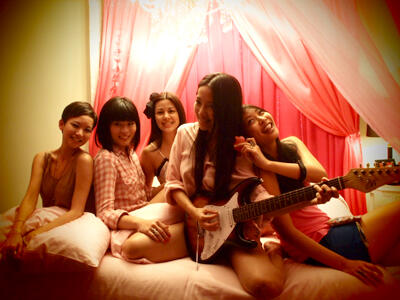 The girls – me, Xan, Jo, Chels, Crystal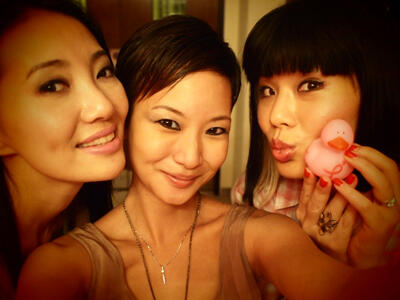 Chels, me, Xan, duckie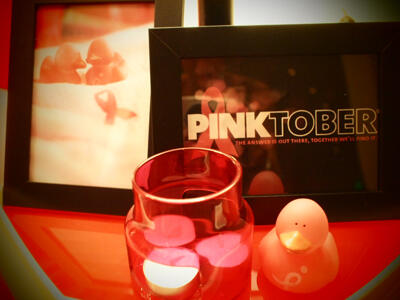 Thanks to Elisa @ Hard Rock for inviting us over for a good time with a purpose!
Had a ton of fun!!!