I was searching up previous Green Room events i've attended..
and realise i've attended and blogged about almost every single one..!!!
Click below to view all the party pix that i took at Green Room since 2008
* Green Room @ Zouk, Nov 2008 *
* Green Room @ Orange Club, April 2009 *
* Green Room @ Zouk, Aug 2009 *
* Green Room @ KL Live ft. 2ManyDjs, Jan 2010 *
* Green Room @ KL Live ft. The Rapture, Aug 2010 *
I'm practically Green Room furniture. 
Anyway, Green Room is coming again VERY SOON 
Oct 5th Wednesday 7PM @ KL Live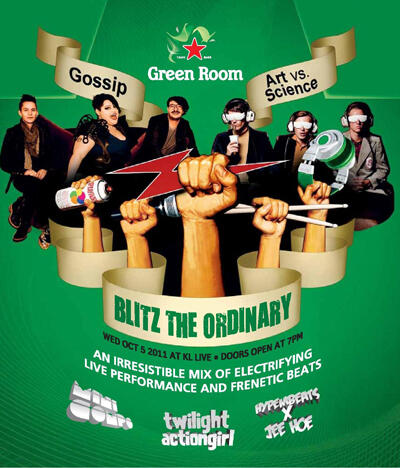 Headlining acts are Art Vs Science, and The Gossip!!!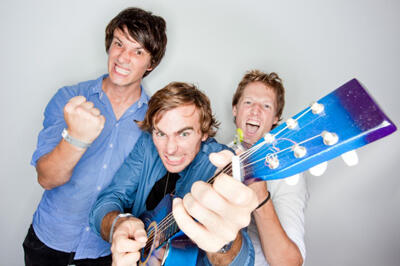 After an epiphany at a Daft Punk concert,
high school buddies Dan Mac, Jim Finn and Dan W. formed the band in 2008.
They decided to make dance music without the use of computers or decks,
and SOMEHOW managed to get booked for gigs before they composed a single song.
Undeterred, they wrote 7 songs in 48 hours.
Since then they've played at Parklife, Falls, Good Vibrations and many more.
In 2009, they hit No. 6 on the iTunes download charts and No. 1 on the iTunes Dance charts.
[copied from press release]
Art vs. Science's unique style, which utilises dual keyboards and drums, has been likened to Muse, Daft Punk and The Presets, albeit, with a rockier edge.
Their live shows, high on spectacle and energy, have been known to include inflatable penguins and other sea creatures, which fans notoriously bring out for performances of the song 'Flippers'.
As testament to their undeniable popularity, Art vs. Science were nominated in the 'Breakthrough Artist – Single' category for the 2009 ARIA Awards. 
/////////////////////////////////////
Who doesn't recognise Beth Ditto's voice from The Gossip?!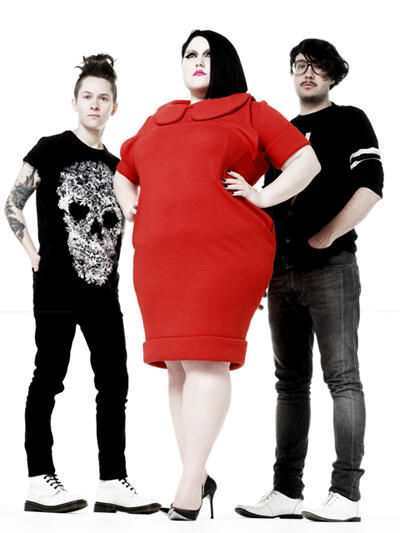 [from press release, sorry la, damn busy!] The young indie trio broke-through with 2006's Standing In The Way Of Control, which reached #1 on the UK indie chart and #22 on the UK album chart while the title track became widely associated with the popular UK teen drama, "Skins."
The success of "Standing In The Way Of Control" and the Gossip's incandescent performances rapidly established newcomer Beth Ditto as a cultural icon in the UK — she was named the NME's Coolest Person In Rock (in one of her four cover appearances), took home the Glamour Awards' 2008 International Artist Of The Year, appeared on the cover of the premiere issue of Love magazine, and is a much-sought-after guest on UK television.
Beth and the Gossip's music were becoming recognized in the UK and Europe as a major force.
Thanks to Heineken, KinkyBlueFairy will be giving out 10x PAIRS of tickets to Green Room!
8x pairs will be given out here,
and 2x pairs will be given out via my Twitter so follow me @joycethefairy!
In line with the caption contest that Heineken is having on THEIR Facebook,
i thought i'll chuck 3 pictures taken at past Green Rooms for y'all to caption.
Captions that amuse me the most win a pair of tix to PARTY ON.
Picture 1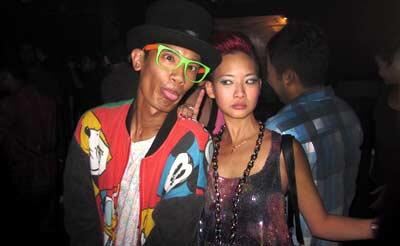 Picture 2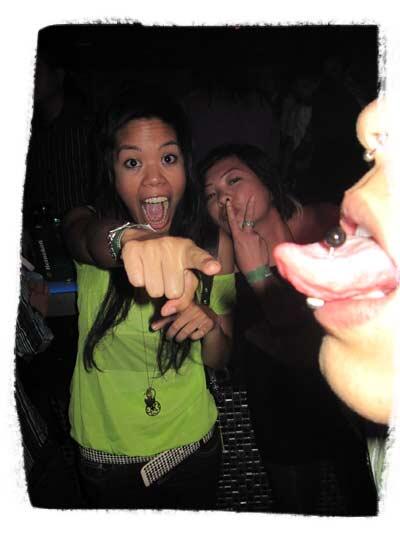 Picture 3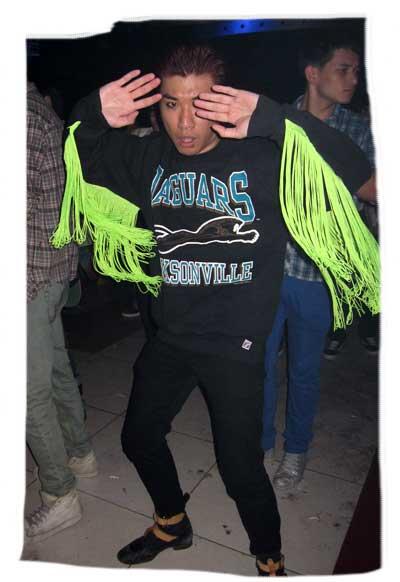 Just state which picture you're writing the caption for,
and send me your answers to joycethefairy@gmail.com with the title 'Heineken Green Room'
or
comment on this post with a valid email.
Contest ends 3PM Wednesday 28th September
Contest open to non-Muslims aged 18 – 30 years old.
Winners go straight to VIP lane at KL Live on Oct 5th and gain entry.