In conjunction with Heineken's Open Your World tagline,
the beer brand has just launched a new iPhone app incorporating augmented reality technology.
Finally!
I've been reading up about what other brands have been doing overseas
and Heineken is taking the first step in Malaysia with iPhone apps!
This is so fun cos you get to 'open' floating Heineken bottles all around Malaysia
by scanning your surroundings with the phone's camera. 

Every bottle you open leads to points, which in turn leads to prizes:
Grand Prize x1
Trip for 2 to Amsterdam!!!
Special Prizes x4
Branded Digital Tablet
Tip & Treats
Treats worth RM50 or RM200 –
choose from range of experiences like a gourmet spread,
lessons to be a pilot for a day,
tips on how to be a rock star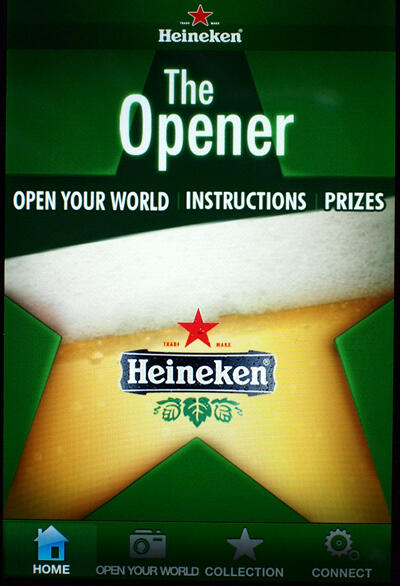 Anyway i just installed the app
and allowed it to scan my location wherever i am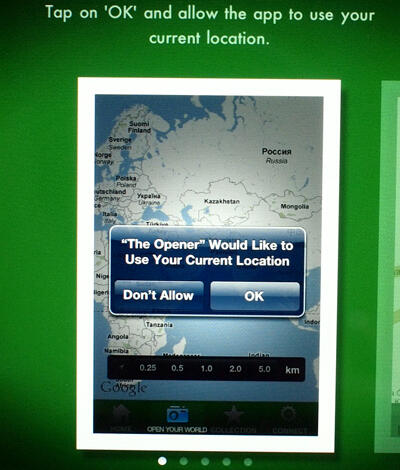 By clicking on the 'Open Your World' tab,
i get to view a map with Heineken bottle caps sprinkled all over the place at various locations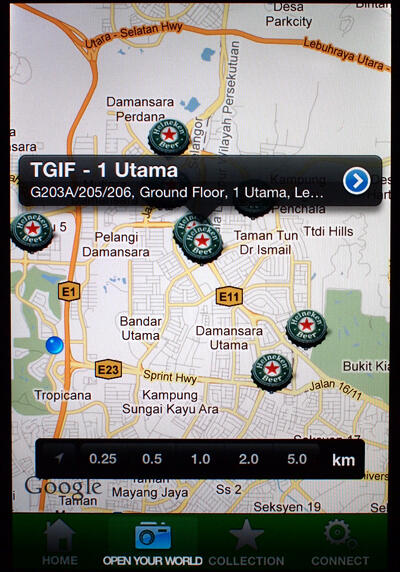 See the blue dot? That's where i was!
Nearby 1 Utama at the time picture was taken 
Moving the map to view KL city,
it's got HEAPS MORE Heineken bottle caps!!!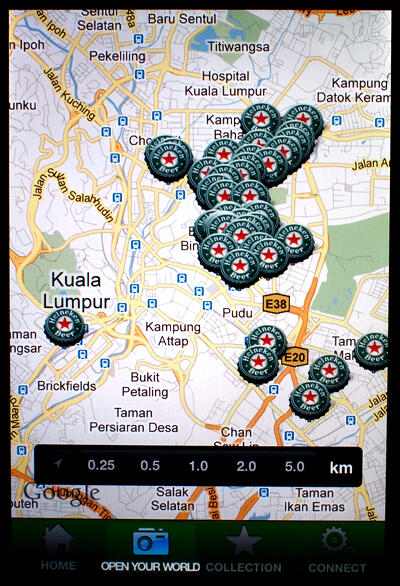 Seeing i was in PJ, i called Ashley out for lunch with me at 1 Utama,
just so i could try 'opening' one of these virtual Heineken bottles!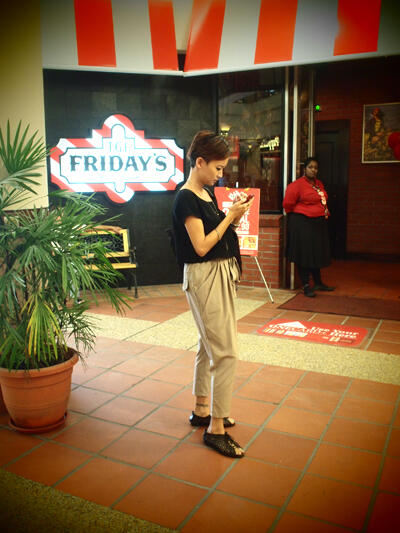 There's one at TGIF @ 1 Utama, so i opened the app while right outside the restaurant,
hoping i didn't have to walk inside to find the virtual bottle and try explaining myself :p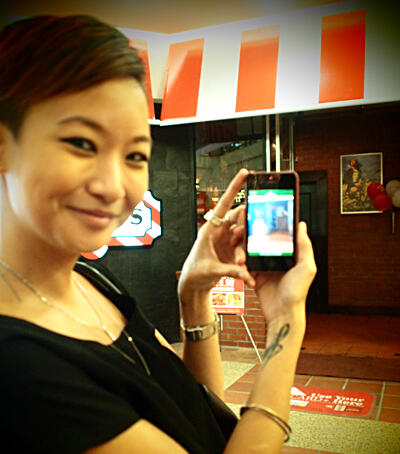 The app confirmed my location using GPS
and the screen changed to camera mode while showing me instructions on where to turn,
quite cool!
It said to keep on turning left…
so i did…
And TADA!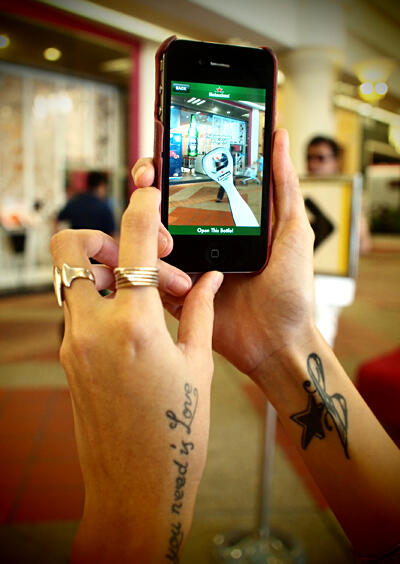 Found a floating Heineken bottle complete with a virtual bottle opener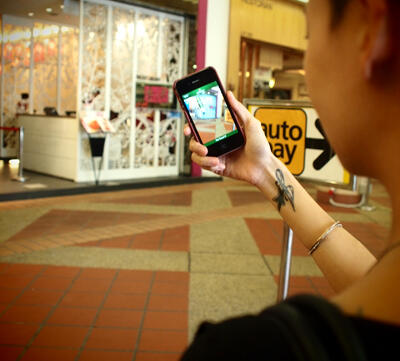 I had to 'flick' the phone to 'open' the Heineken bottle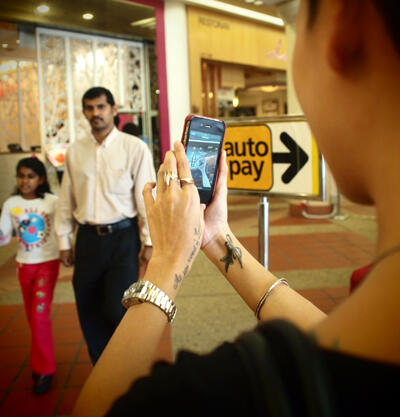 Pardon me people.
I'm doing something that you may not understand but TRUST,
this public wrist-flicking will be worth it
(AMSTERDAMMMM)
Damn i just couldn't get it open,
maybe cos i was a bit too scared cos i'm 95% butterfingers.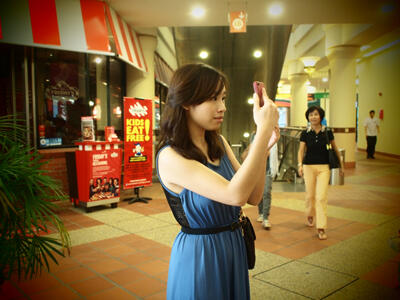 Ash had a go.
And she got it opened!
She doesn't even drink a quarter as much as me
and she can open a virtual beer bottle i can't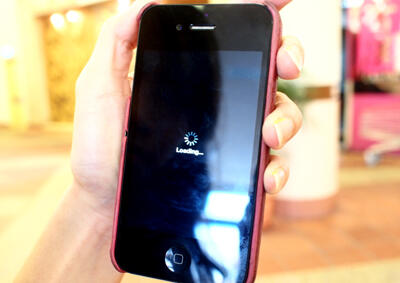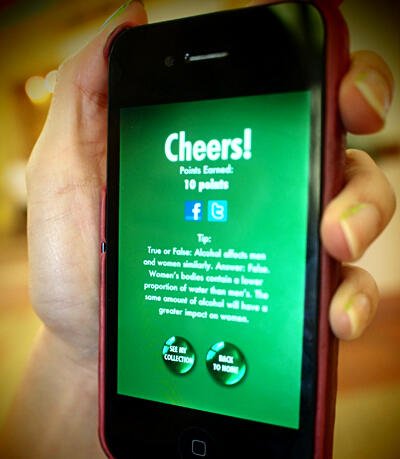 So i got 10 points for now… ranking me 78th 

And some 'tip' that alcohol affects women more than men 

No prizes for me yet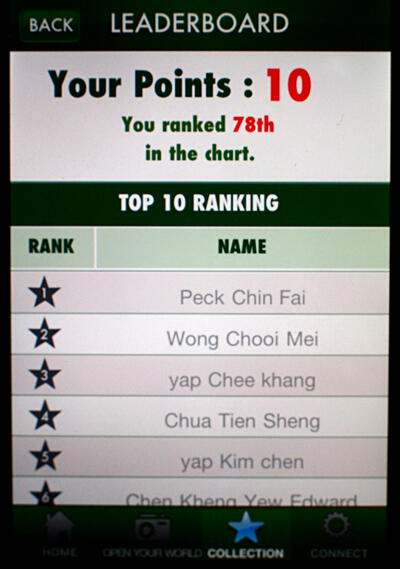 Who's this Peck Chin Fai?!
How many did you open?!
Anyway the contest for the Opener app runs till first week of October,
so let the Opener games begin!
Search 'Heineken Opener' on your iPhone apps 

or download it *here*