Previous posts from this Bali trip:
1st post - North Bali: Lovina & Pemuteran
2nd post - Central Bali: Munduk
After we left Munduk, we drove West to pass by two lakes - Danau Buyan and Danau Tamblingan: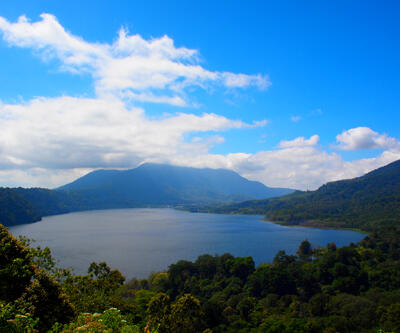 Then we drove down South to another lake called Danua Bratan,
where Candikuning town and market is.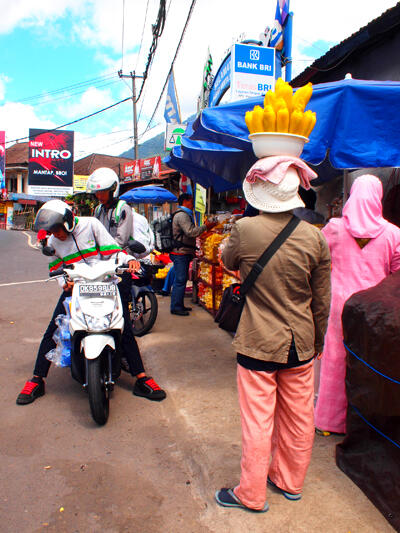 Balinese have this amazing ability to balance all sorts of things on their heads.
The most astonishing sight was a slight woman carrying tree trunks on her head!
I asked Clem whether he could do that.
He said OF COURSE. -_-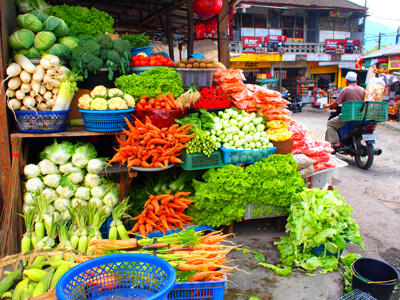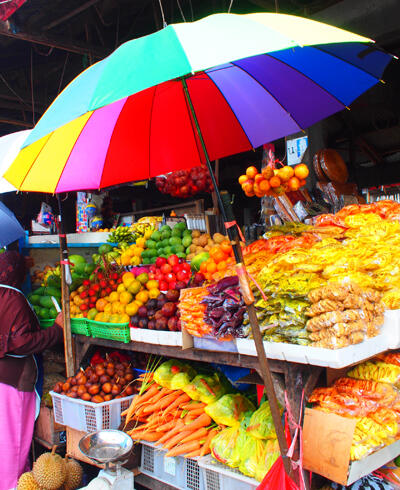 I really got to get myself a multicoloured brollie like this one!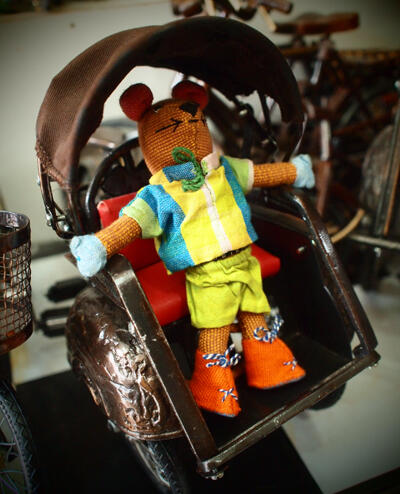 I bought something from a lady JUST SO i could take pictures of Maurice sitting on tiny toys without feeling guilty.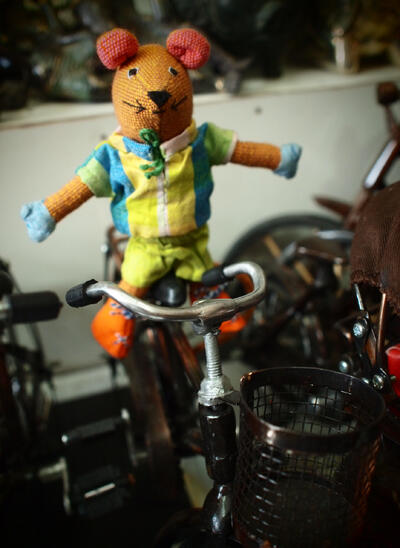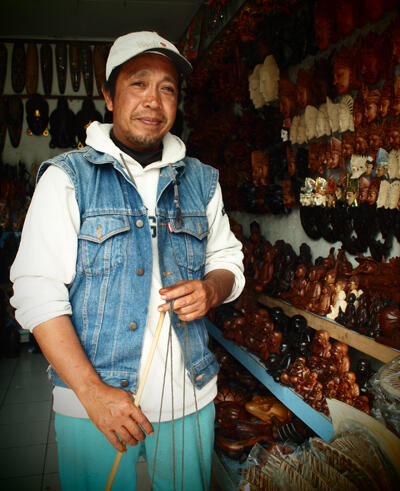 Bought quite a number of these fantastic wooden animals carved by this sweet man.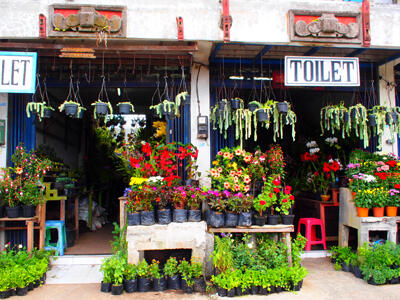 One of the nicest public toilets in Bali!
I really wanted to buy nasi padang for lunch at the market,
and asked this lady below.
She smilingly said she only sells nasi campur,
and pointed me to a nasi padang shop.
In the end i bought nasi campur from her because she wasn't pushy (unlike everyone else in the market!)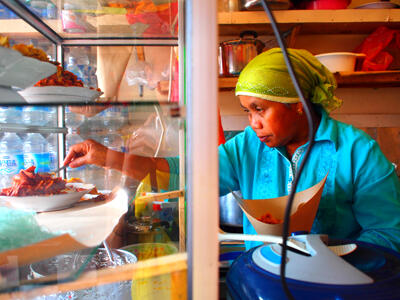 She gave me a little bit of everything (which turned out to be a LOT)
and charged me 10,000 rupiah / RM3.50!
It turned out being one of my best meals in Bali.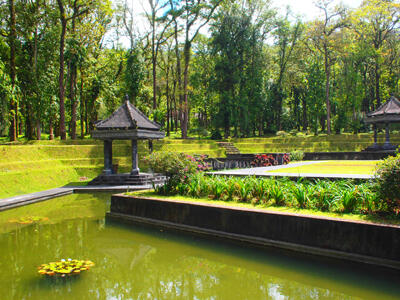 We left the market and drove to the Bali Botanical Garden
which was much more impressive than we thought it'd be.
It's massive and immaculately kept!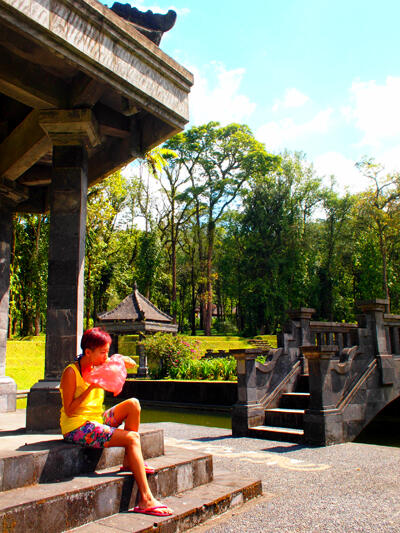 Eating great food in the sunshine is one of my FAVOURITE things to do in the world!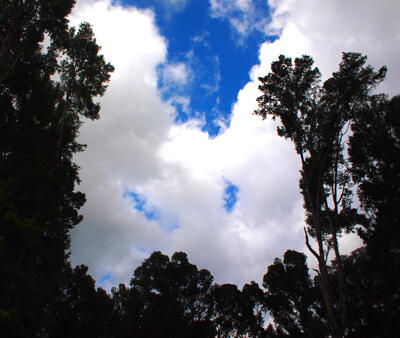 I can never resist holes in clouds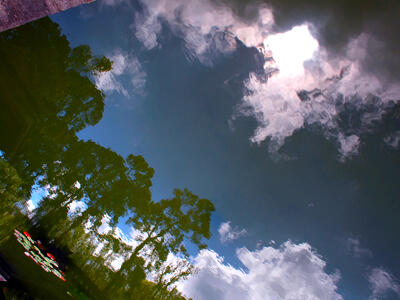 The reflection is so Monet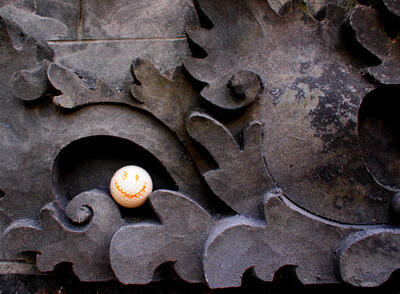 Wilson!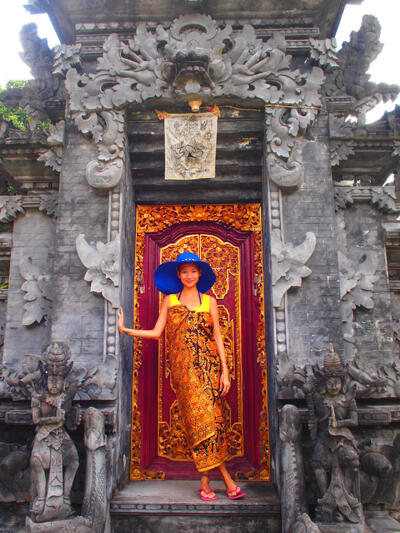 I put on a sarong that Clem bought (he loves wearing sarongs at home)
when we went into a temple so i'd be decently dressed.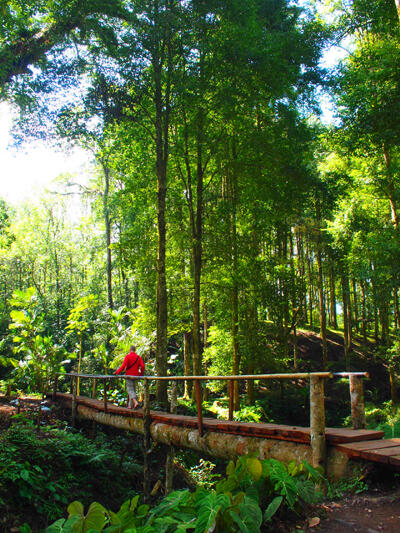 The gardens are so huge that people drive around the whole place...
which was fine by me. My thighs were hurting from hiking around Munduk for hours.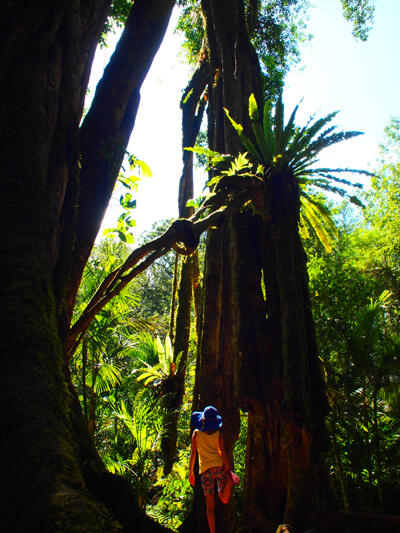 Is that a natural knot i see?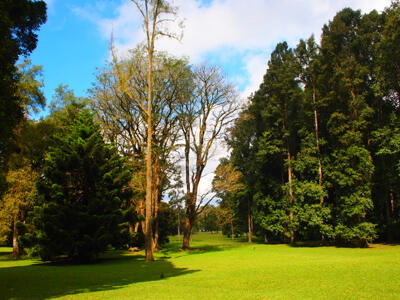 I found some balloons in my bag so we blew them up and stopped by a lawn to play with them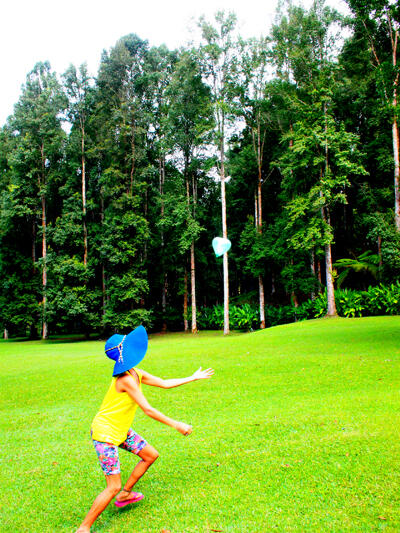 This pose reminds me of Archie comics
There was a cactus glasshouse as well
which Clem wanted to have a look at
I was like, SNOREEE! But it turned out ok cos it was empty so we could take pictures without people staring at us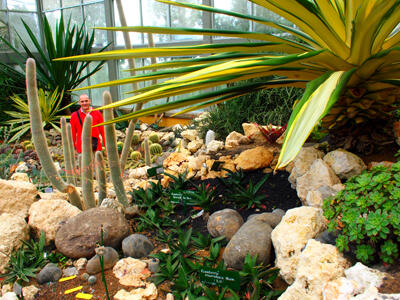 I should've made him take his shirt off to 'blend in'.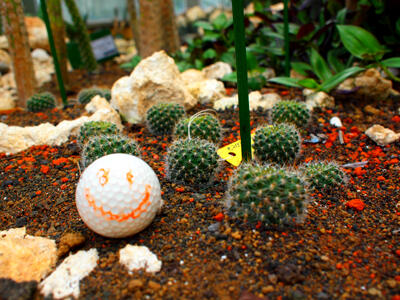 Wilson blends in! Sorta. Wilson-shaped cacti!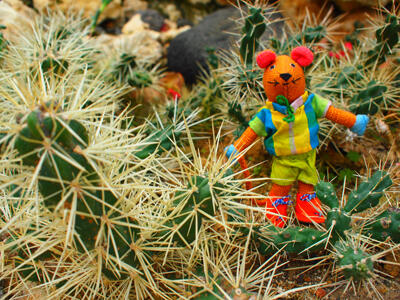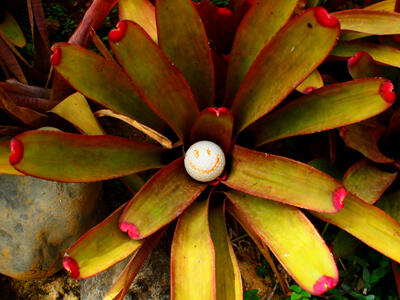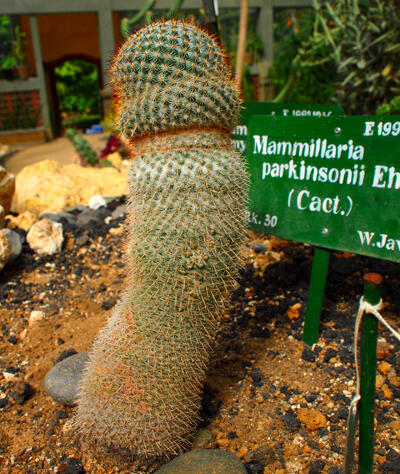 Very suggestive cactus...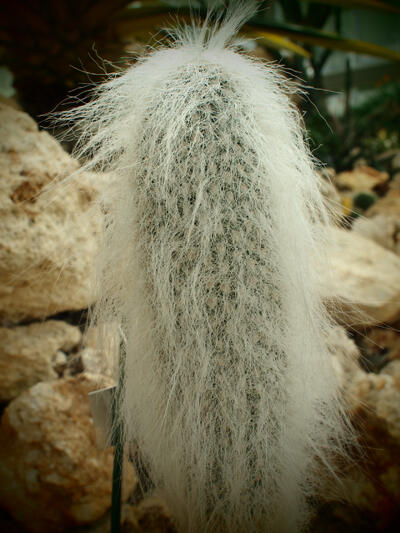 And super hairy ones that made me think of Cousin It.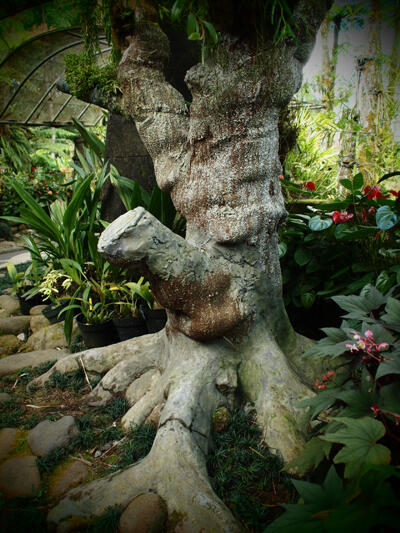 I thought this looked like a Disney tree!
Can you see a face on it?
CAN YOU?!
It's like a side view of a face, with an eye closed, a curving mouth and the bit sticking out is its nose.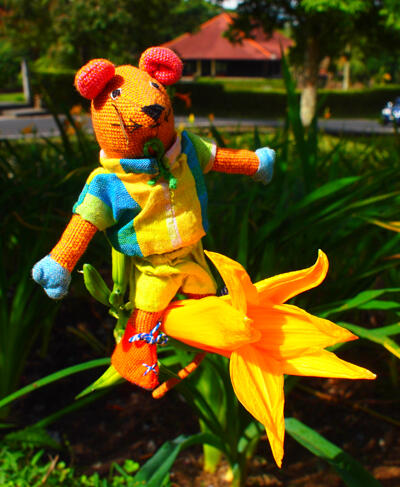 Maurice managed to ride a flower all by himself!
I was mighty proud of him 
After messing around the gardens for two hours,
we decided we did enough garden time and made our way down South back to Seminyak...
Last post with awesome villa pix to come!
(Damn i still have Laos and Sri Lanka posts to edit.
Macam tak habis man)