After leaving the central Bali area of Candikuning,
Clem and i drove South all the way back to Seminyak.
I wheedled him to find Johnny Ramli's shop called WRKSHP13
cos i really wanted to buy myself a necklace from there.
Ever since i saw Jess constantly wearing her Johnny Ramli piece,
i've been itching to see what other silver necklaces he has.
'Twas not an easy feat finding the shop,
the area was jammed and numbers didn't seem to follow in order along the road!
Was about to give up and asked someone for directions when…
they pointed next door and said THERE!
How lucky!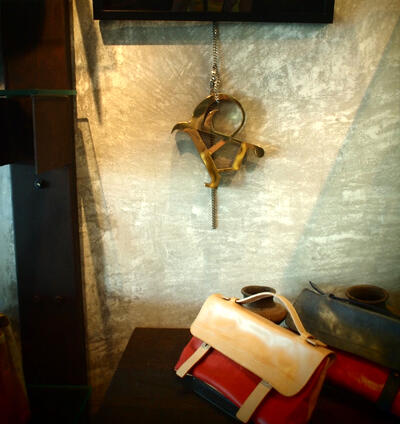 There are clothes and leather bags and clutches but i was more interested in the long silver necklaces.
Couldn't take pictures of them all but they were nice enough to let me pick two to photograph.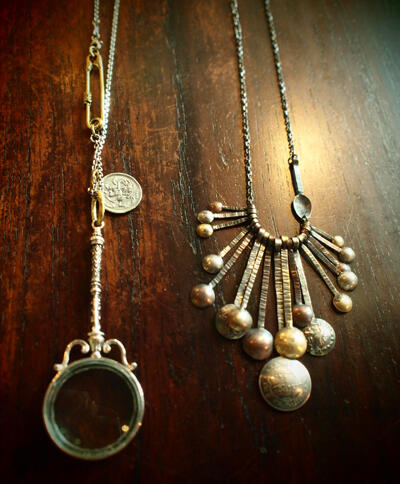 All the necklaces are handcrafted from silver bits and pieces.
I think lots of them would look great on fashionably adventurous guys.
Priced from RM300-RM550
WRKSHP13
JL. Petitenget no198 unit B,
Kerobokan, Seminyak, Bali
www.johnnyramli.com
Since we arrived in town late, we simply booked ourselves into a cheap guesthouse to spend one night in before moving into the villa next day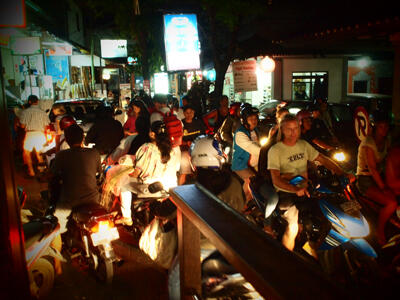 A few years ago, Kuta would never be as jammed as this,
it's crazy!
Cars and vehicles were at a standstill
cos road was too narrow for everyone to move along.
Next morning i'd planned everything we had to do to a T (internet cafe, breakfast, check out guesthouse, pick up Bali Aqua) so we could check in Amor Villa early and spend all day there!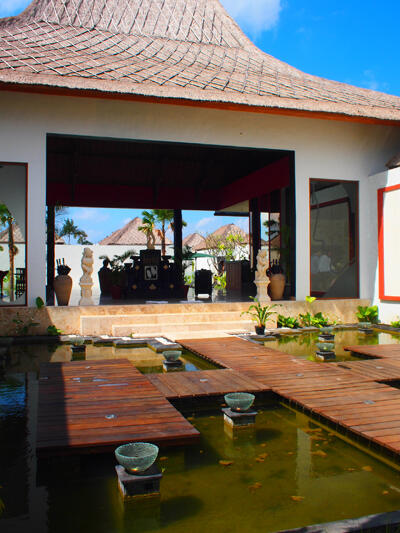 Entrance to lobby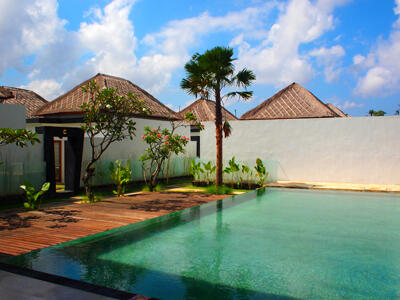 We dropped our bags, put our supplies in the fridge and ran for lunch at Mades Warung.
Everytime i'm in Bali i try to eat at Mades Warung cos their nasi campur is OUTTA THIS WORLD.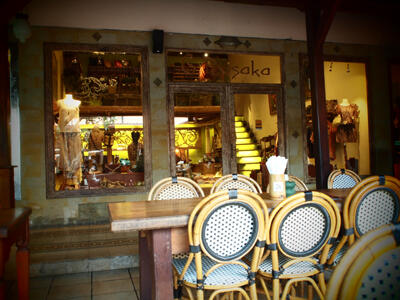 Anyone you go with will be happy there cos there's a great selection of Indonesian, Japanese, and Western food and desserts.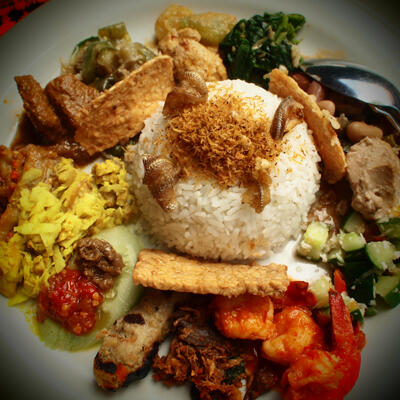 Mades Warung nasi campur special = legend.
Whole time we were eating lunch,
Clem and i were like 'CAN'T WAIT TO GO BACK TO VILLA'
More villa pix to come in this post.
I gotta go to work now -_-
Amor Villa pix!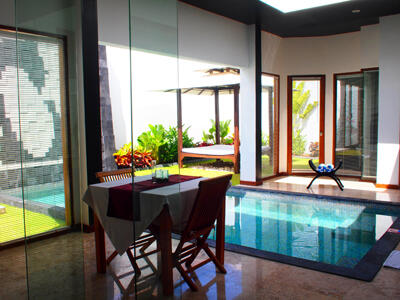 I'm standing in the living area as i take this.
Swimming pool in front of bedroom,
dining table outside.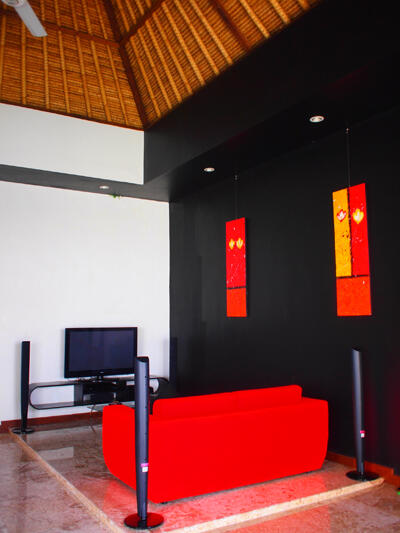 Massive living room we used just to eat dinner at.
High (really high -_- like non-small people friendly high) bar area with fridge.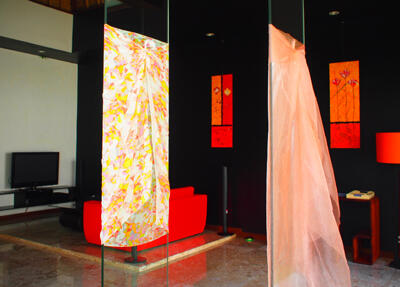 It is imperative cloths be tied around glass panes like so.
They're a dangerous design feature for clumsy people like me.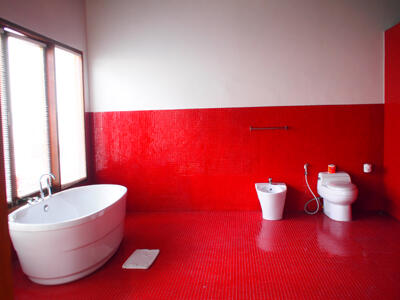 One side of the huge bathroom.
The red tiles freaked me out a little tho.
When you shower the water looks like pools of blood.
Or i've been watching way too much Dexter.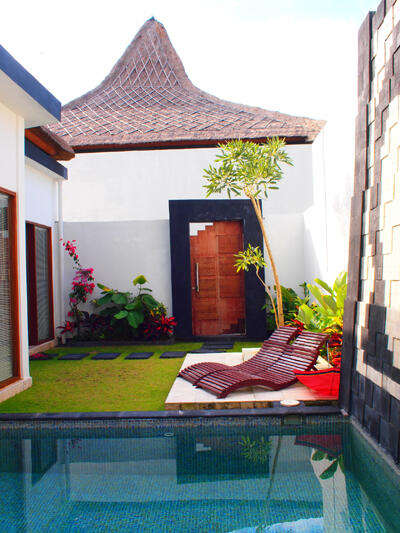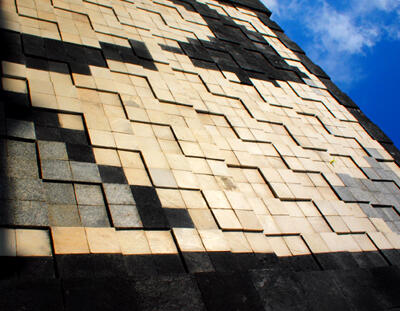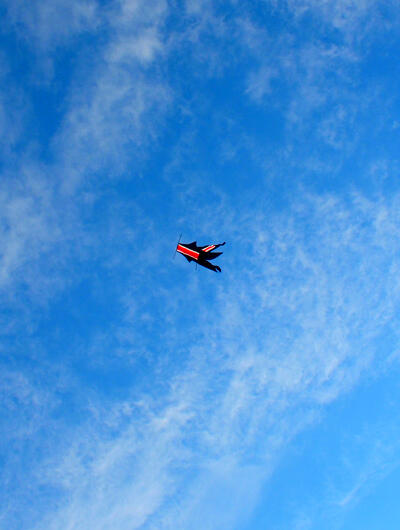 It's kite season during the month of July.
For the Gods so that crops will prosper.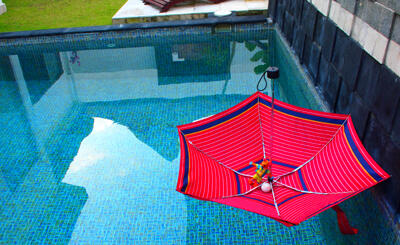 The best thing about having a villa to yourself is you get to run around naked!
I'd never done that before in a villa,
so was really happy running around naked all day.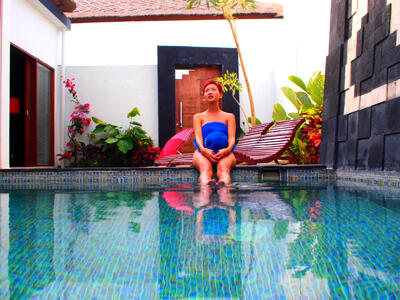 Being naked is the BEST.
Nothing is on you or bothers you.
I can never understand people who are shy about nudity.
We were BORN with nothing on.
So liberating!
I wish i could be naked all the time except that i love dressing up too.
Oh and i would get arrested.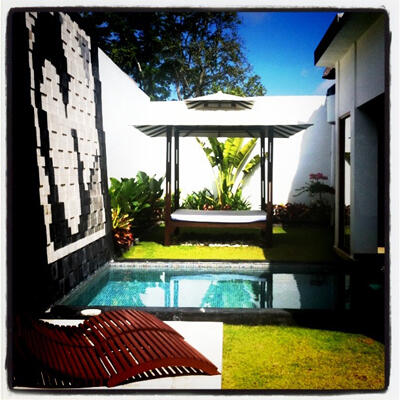 I totally recommend Amor Villa to anyone!
The only thing missing there is a wall for me to put my legs up.
Previous posts on this Bali trip:
1st post – North Bali: Lovina & Pemuteran
2nd post – Central Bali: Munduk
3rd post – Central Bali – Candikuning Market & Bali Botanical Gardens