I love my MasterCard... 

I've had it for almost a decade now and it's so convenient when i travel cos i don't have to worry about carrying excess cash around when i want to shop.
Speaking of shopping, i recently blogged that the Great Singapore Sale is on till 24th July. (This is the time my MasterCard is itching to come out and play :p)  
My first proper experience with the Great Singapore Sale was in 2008.
Was flown down by LG to attend a launch with other members of the media,
but being as multi-talented as i am, i managed to fit in shopping time 
My blogpost back then was aptly entitled - I'm BACK! And Broke.
Excerpt from that post:  
+ + +  
The Singapore Sale is still on and i contributed a worthy sum to their economy.
Lugged back treasures from MNG (i happened to be free on their FIRST day of sale. The Shopping Gods love me), Marc Jacobs, BCBG, Nine West and oh god i can't remember.
I'm still on adrenaline shopping high.  
Bernard from Mobile World Magazine looked down at all my bags at the airport, "Wow, worked hard, i see!"
"Yeah, man. Lots of research."  
+ + +  
I think that was one of the first times i treated myself to a slightly more expensive range of clothes and shoes, and i've never turned back.
There's a reason why certain things cost more...
the quality speaks for itself!  
This BCBG dress i bought is a lush drapey silk,
it fits me wonderfully,
makes my butt look perkier,
and i will never sell it off.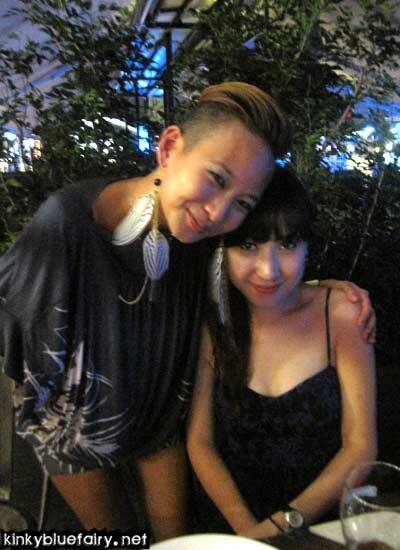 It'll be one of those pieces i'll keep for years to come in my wardrobe because it's such a classic beautiful piece!  
Ever since then i've trusted that BCBG's small sizes will fit me perfecto.
New pieces from their website: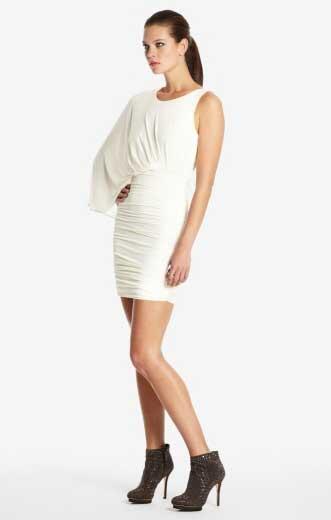 Love the extended drape, but your body's gotta be bangin' to carry this off!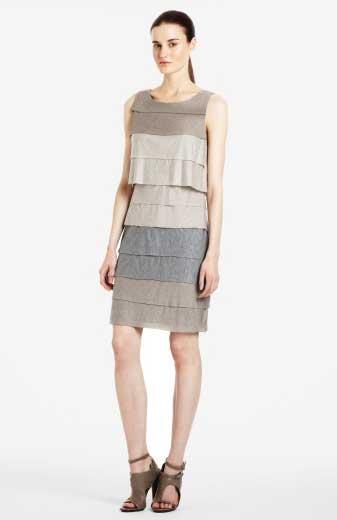 Hello, monotone colour blocking!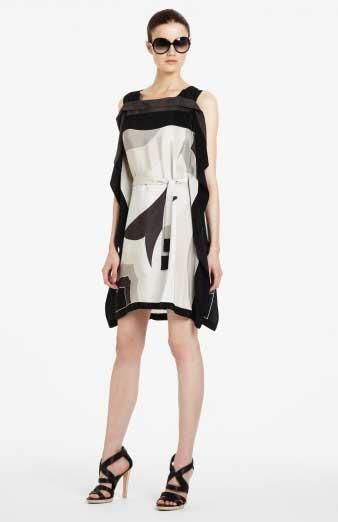 Minimal graphics on silk can't fail.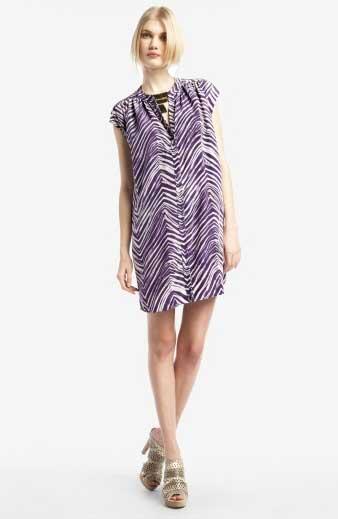 If you're a tourist in Singapore and use a MasterCard,
you get additional 5% off discounted items,
and 10% off regular-priced items >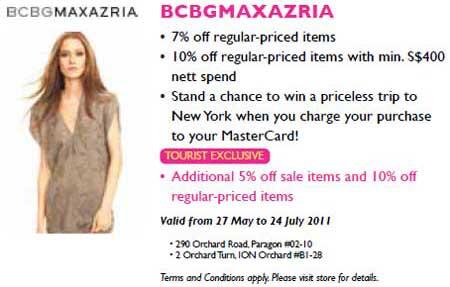 There are a whole bunch of brands where tourists get additional discounts during the Great Singapore Sale!
Another brand is Karen Millen.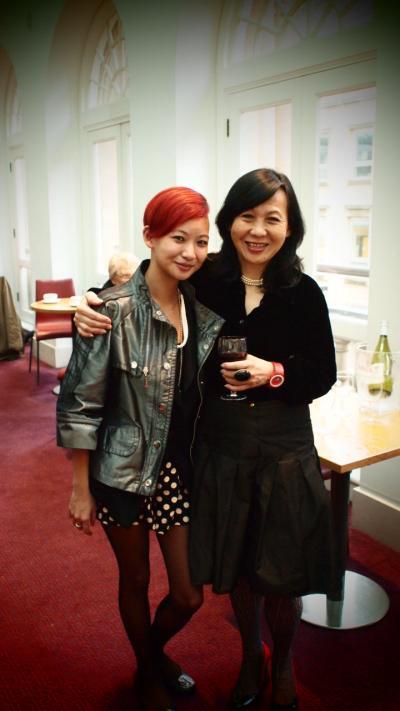 Here i wear a silver Karen Millen jacket in London.
I borrowed it from my aunt tee hee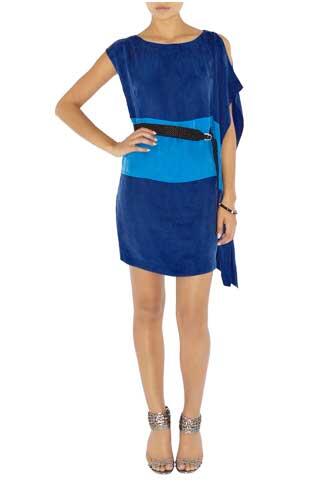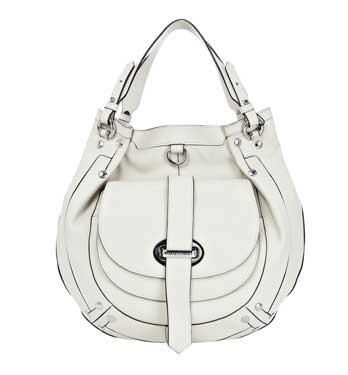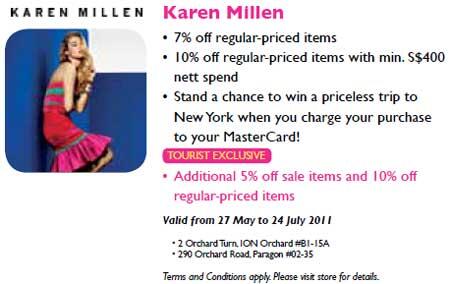 + + +  
Topshop is also in the tourist discount list!
Every single fashion-loving girl i know owns Topshop. No question.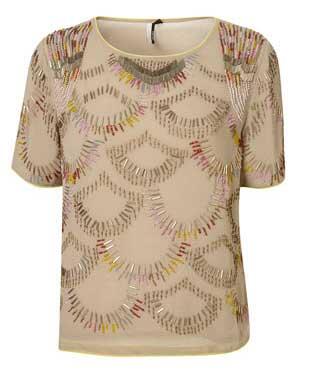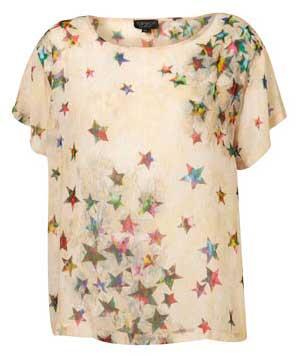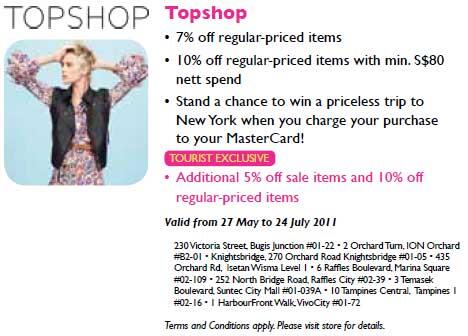 The Tourist Exclusive deals also includes Miss Selfridge, Warehouse, Dorothy Perkins and Topman!  
+ + + 
For energy to shop, MasterCard also has some pretty rocking discounts on dining.
Promos like 10-25% off buffets/ala carte dishes/beverages,
and return dining vouchers of S$30 when you spend S$300.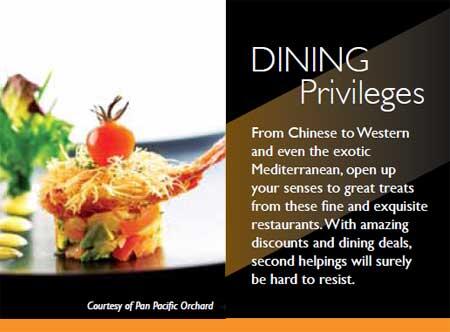 Participating outlets - Brunch, Global Kitchen, 10 at Claymore, Keyaki, Atrium, Hai Tien Lo, Zambuca, Spice Brasserie, Plaza Brasserie.
*promos vary for each outlet, do refer to separate T&C  
+ + + 
If you're worried about where you're going to stay to rest your tired tootsies,
there are a number of hotel promos going on as well! >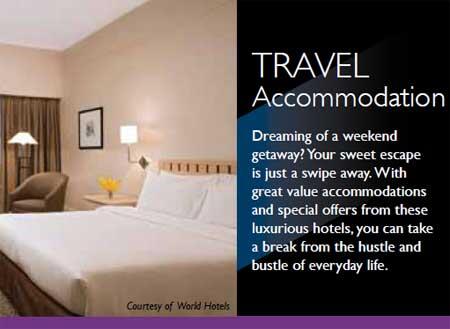 An example would be: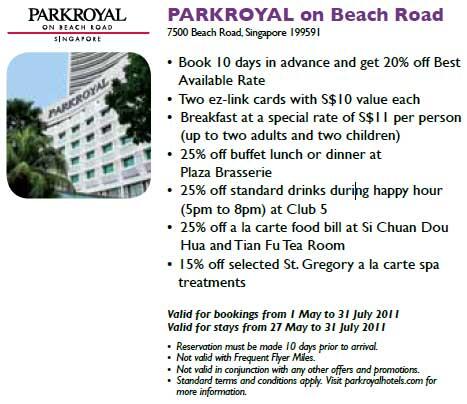 Other participating hotels include: Pan Pacific Orchard, Pan Pacific Singapore, Sheraton Towers, Ascott Raffles Place, York Hotel, Goodwood Park Hotel, Hotel Fort Canning.
*promos vary for each hotel, do refer to separate T&C 
For more details on discounts and privileges,
visit www.mastercard.com.my !  
As if all the discounts aren't enough, there's a lucky draw
whereby if you shop Tax Free with Global Blue in Singapore,
you stand a chance to win an all-expenses paid trip back!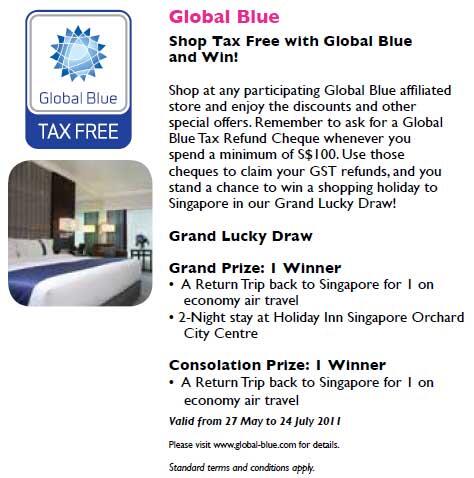 + + + 
If you're using an iPhone or iPad, there's a new app called mCompass by MasterCard.
I tried using it and it's REALLY easy with no lagging whatsoever!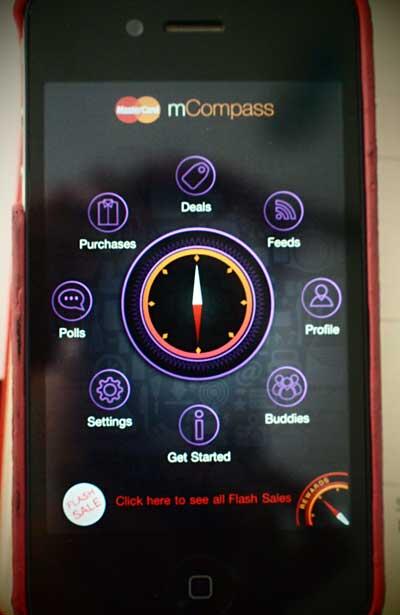 Polls - I can create polls on Facebook to ask my friends about their opinions on anything i've bought or intend to buy!
It was really easy, just had to upload pic, fill in details and connect with my FB account.
Once it goes up, i can track the number of votes received for it.
At first i was thinking this may NOT be a good idea... cos i don't want to let Clem know about everything i bought 

Fret not girlfriends and wives who feel the same, there's a PRIVATE function so only a selected group of friends can view it!
Woohoo! 
You can also choose whether it appears on your FB wall or not: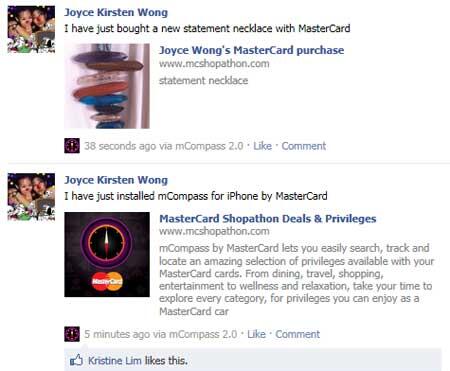 Deals - I entered in my location as Malaysia (you can also choose Thailand or Singapore) and with this, i get to search, track and locate MasterCard Privileges by category and location. I can also share my favourite deals with my Buddies.
Buddies - they're shopping friends i choose on Facebook. Easy to edit the list of friends at any time! 
To install it for FREE, search for 'mCompass' in your app store!