I didn't have time (or the energy) to shop on Orchard Road during my last trip to Singapore.
Figured it was a good and bad thing.
Good, because i wouldn't be tempted by the lure of so many items i want and thus spending more money!
Bad, because imagine the things i coulda shoulda woulda seen/tried on/bought/possess.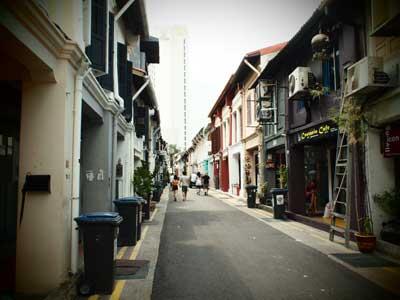 What i DID manage to fit in was a trip to Haji Lane!
I remember one of the first times i flitted through the shops in Haji Lane was in 2009,
and i ended up writing a blogpost about it on Tongue in Chic.
If you've no clue what i'm talking about,
Haji Lane is a shopaholic's paradise.
Narrow shophouses line the little street,
all taken up by lotssss of boutiques and streetwear shops.
Think of it like the Bangsar of Singapore.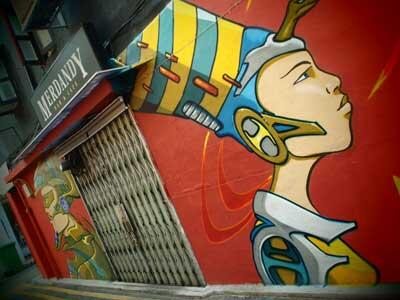 Energy is required before attempts to windowshop.
We had a Middle Eastern lunch at Cafe le Caire,
a restaurant complex consisting of different sections
stretching across 3 shophouse spaces on Arab Street and Haji Lane respectively!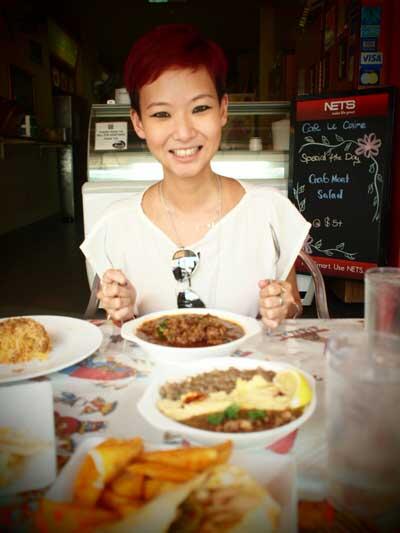 I'm always smiling widely in pictures with food…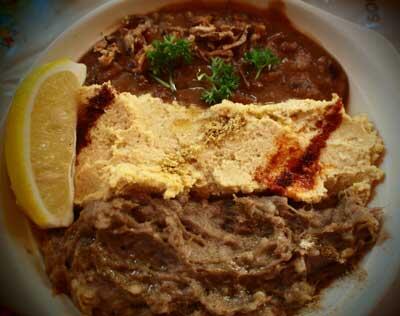 Foul (fava beans) with harissa and hummus (chickpea dip)
to be eaten with bread.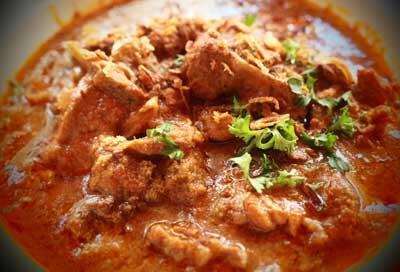 Ba'mia – lamb stew slow-cooked with okra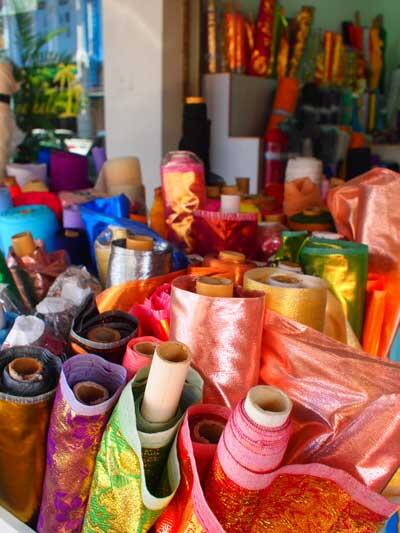 I managed to buy some colourful + shiny fabric next door while waiting for lunch to be ready.
It was about SGD3 per metre… cheap or what!
After lunch came the trawl that i was anticipating (and Clem was dreading)
… window shopping!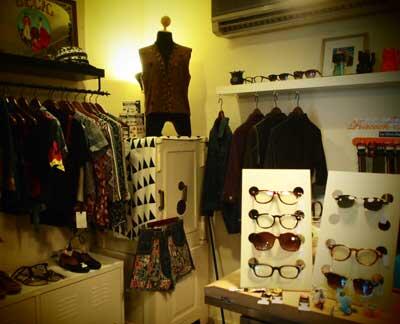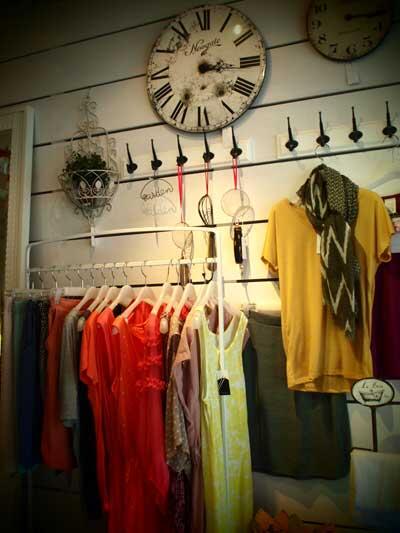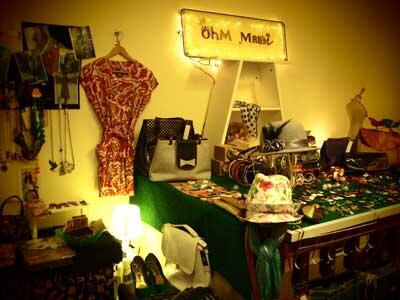 Love it when stores are chock full with clothes and accessories in every corner…
makes every angle you turn to hold so much to look at!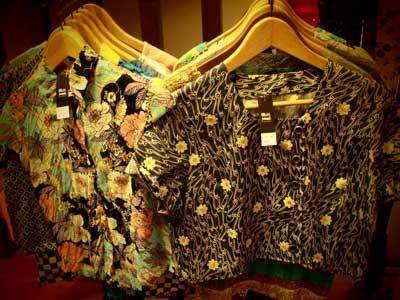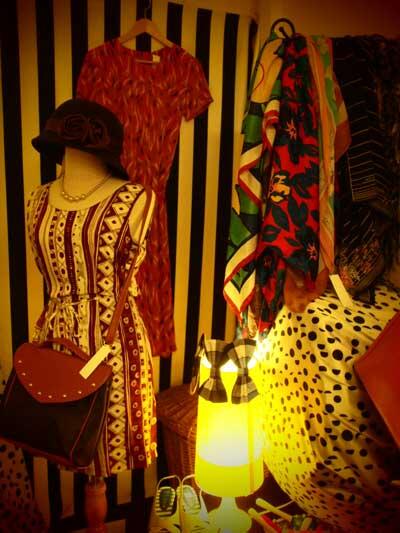 Pix above taken at Oh Mani, 29A Haji Lane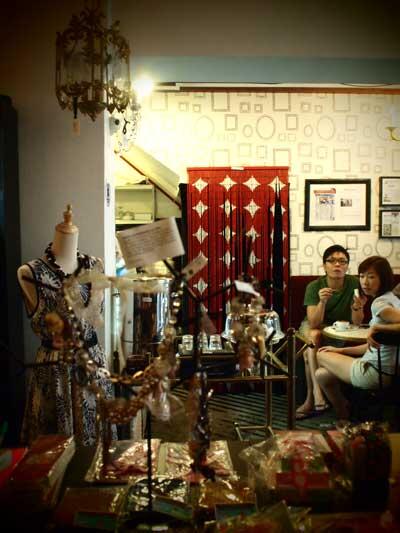 Pluck is a pretty popular ice cream parlour and shop that sells lots of cute stuff like stationary, bags, and household items.
Great place to buy presents!
"They stock local labels like Little Odd Forest, Swirl, Kookii:Kooky and The Killer Heels [source]"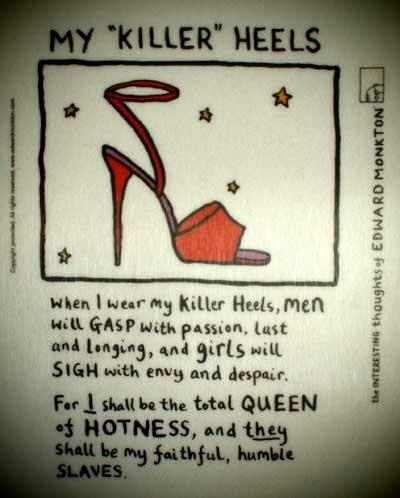 Couldn't resist buying a few coasters to give away to friends,
including the one above i'm keeping for myself!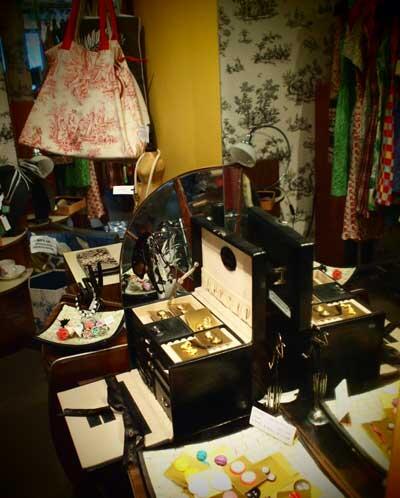 Pix above taken at Pluck, 31/33 Haji Lane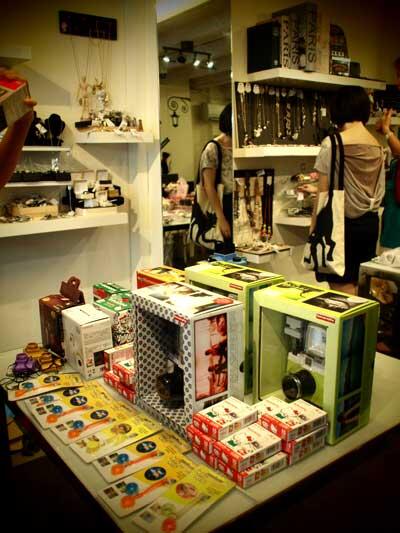 The Blogshop (35 Haji Lane) pictured above sells loads of accessories,
Lomo cameras, and heaps of clothes upstairs.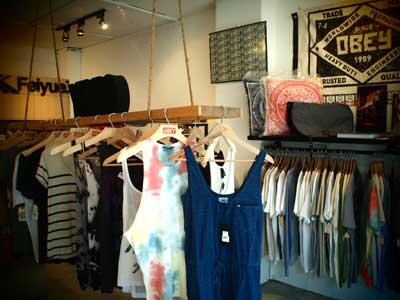 Sup Clothing next door sells original streetwear clothing and accessories from Obey and Feiyue.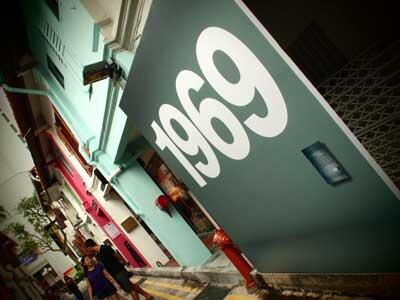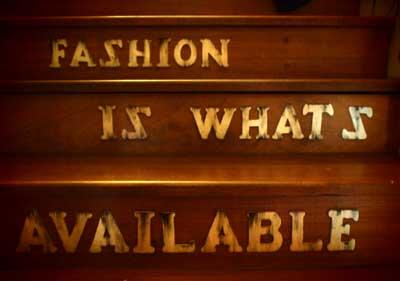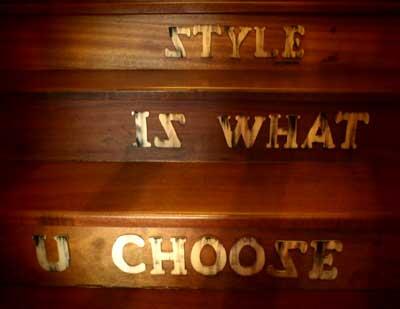 Forgot which store i took the pictures above in, oops, i suck.
So many boutiques till i got confuzzled!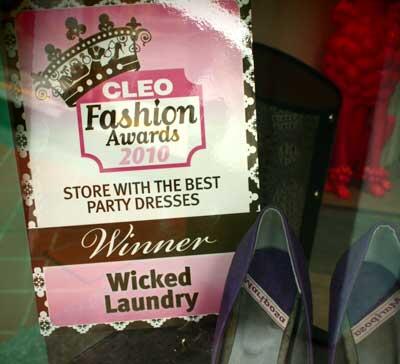 The sign in the window display drew me to enter Wicked Laundry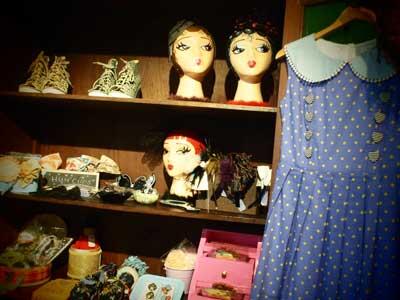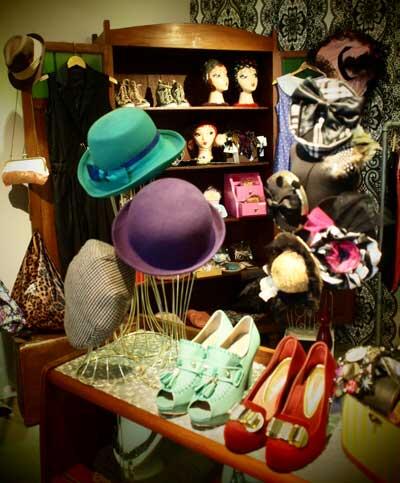 Pix above taken at Wicked Laundry, 76 Haji Lane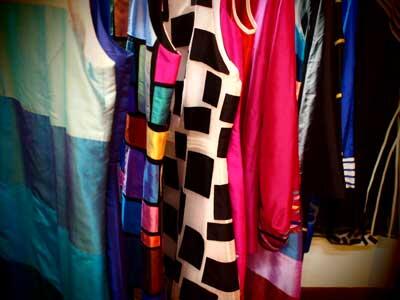 As luck would have had it, i stumbled upon what is my personal favourite store on 9 & 47 Haji Lane.
Called Victoria Jomo, they sell lots of crazy colourful and unique pieces that i've not spotted elsewhere.
First walked in cos i saw a necklace of massive proportions,
and thought the lady owner might be apprehensive at me touching it.
Instead, she smilingly asked me to go ahead and try it on.
Oh darn. It looked so good on me i had to buy it.
They've got a second floor in the outlet i went to,
and spotted another huge necklace upstairs which… i got too.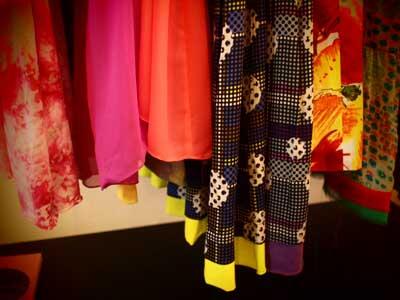 If you're thinking of visiting Singapore soon,
NOW IS THE PERFECT TIME cos their famous Great Singapore Sale is on till 24th July 2011.
There will be discounts on everything (fashion, toys, electronics, jewelry) 
and everywhere from Orchard Road and Marina Bay
to Southern Waterfront and shops in the suburbs!
Because SO many tourists visit Singapore during this time
when thousands of stores on the whole island participate in this massive sale,
the Restaurant and Hotel Associations have stepped in
to provide exclusive tourist privileges on
value deals for 30 hotels around Singapore,
discounted dining vouchers from over 100 restaurants,
and shopping and sightseeing tours.
If you use MasterCard like i do,
you get additional discounts and privileges
at over 100 shopping, spa, hotel and dining venues.
If you charge a mininum of SGD500 (max 5 receipts),
you get dining and SISTIC vouchers.
The best bit is cardholders can enter a grand draw where the prize is a 6D5N Business Class luxury travel package to New York for 2 worth USD25,000!
To make the most of your time,
the Great Singapore Sale also calls for Late Night Shopping.
Orchard Central and Marina Bay Sands will be open late daily,
with Tangs Orchard and 313@Somerset opening late every Friday.
If you love toys, there's a Toy Universe event till 26th June.
And if you love FOOD, the Singapore Food Festival is on from 5th-24th July!!! 
Search and tweet #GreatSingaporeSale for updates!
There are lots of promos i'm not noting down here, too many!
For more info on the Great Singapore Sale,
visit greatsingaporesale.com.sg!

For promos on hotels and attractions,
*CLICK HERE* to visit yoursingapore.com!