Ahhh i'm so backlogged with all my blogposts!
Had to put my head down to online ad work when i got back from Sri Lanka,
so i haven't even had time to start to edit the hundreds of pics i took during the past two weeks!
First of, i really want to say a big thank you to Singapore Tourism Board,
who sponsored my trip there and hooked me up with Marina Bay Sands,
who in turn upgraded my room and treated me like a rockstar.
Marina Bay Sands is a resort that includes a hotel with 2,561 rooms,
 a world-class casino with 500 tables and 1,600 slot machines,
a massive convention/exhibition centre,
The Shoppes mall,
the new gorgeous lotus-shaped ArtScience museum,
2 theatres (one in which we watched The Lion King!),
and more things i'm going to leave out before i get carried away..!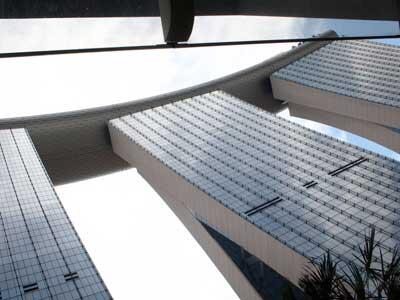 Clem and i were put up in the massive Sands Suite that measured at roughly 2,390 square feet.
I'm glad i went there *before* Sri Lanka…
cos if it were after, i'd feel ever so guilty for the amount of space we got,
considering some people in the world have a tiny box to live in..!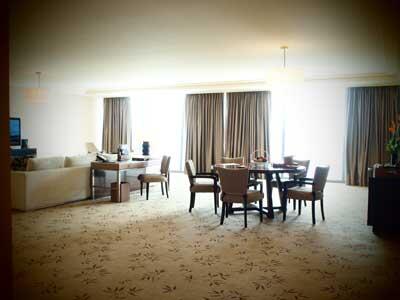 The living room and dining area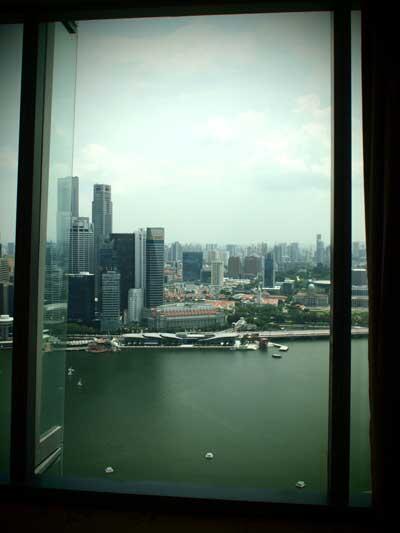 Floor-to-ceiling glass windows lined the whole living + dining area,
complete with remote controlled curtains of course.
I mean, who's going to pull open and close the massive curtains every time i wanted it done?
Hmm the butler maybe… :p
I kid!
Actually… i think the butlers would have done them if there weren't any remote controls!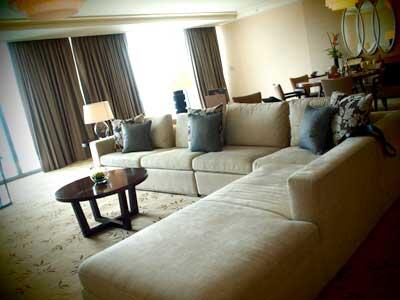 Living room couch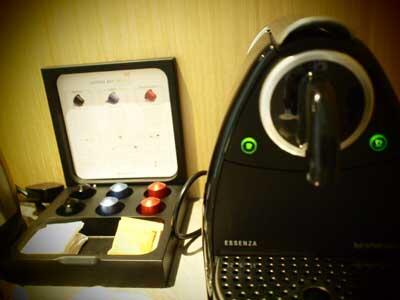 Tea + coffee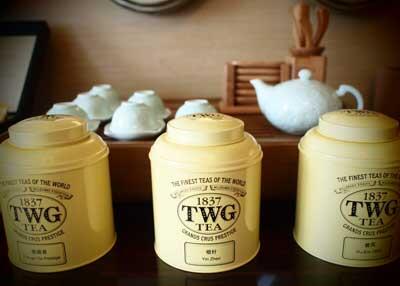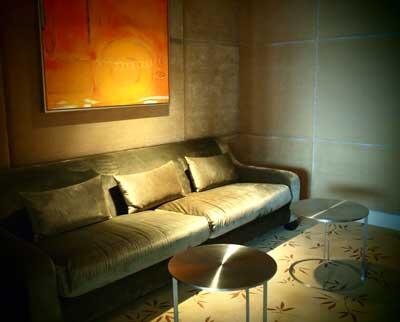 One side of the theatre room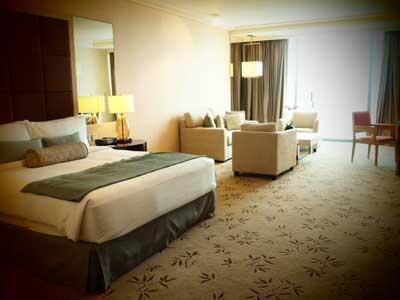 Our bedroom + 2nd living room (because… the other living room just seems so FAR away at times you know?)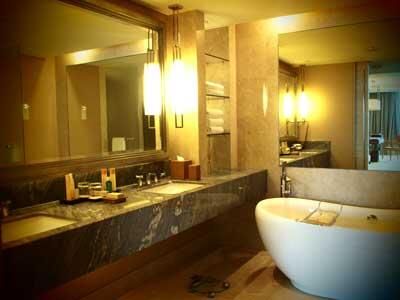 Bathroom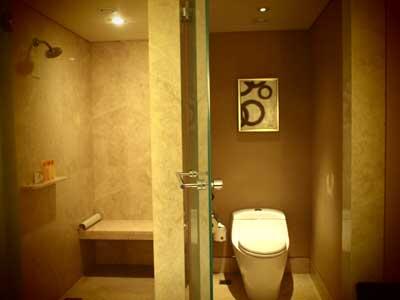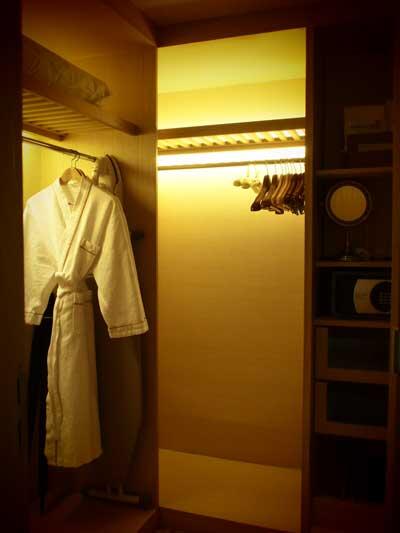 Walk-in wardrobe.
Should've taken pictures of it with my clothes and shoes in there,
but oh well i forgot!
I had a super tight schedule the entire time i was in Singapore,
and decided to skip out on walking along Orchard Rd. cos i was simply exhausted from being up at 9am and going on till 1am.
So the first evening we were at Marina Bay Sands,
I decided to check out the famous 150m infinity pool…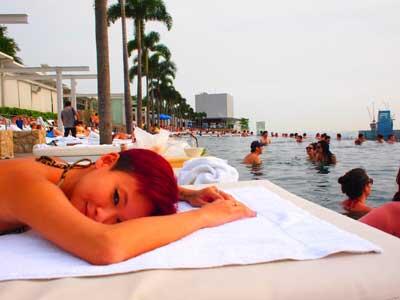 I think i've got terribly spoilt with all the places i go to,
cos i thought the pool was terribly crowded!
And i'm used to privacy and having… the whole place to myself haha.
So i shifted to the jacuzzi to chill there for a bit..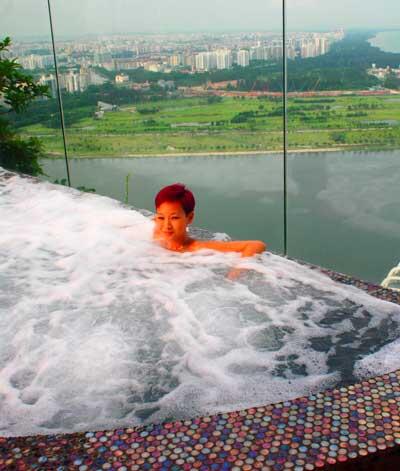 But i left after tourists started taking pictures of me sitting in there with the bg.
It just felt too weird… -_-
Decided lounging about in my our massive suite was SO much better! 
I was bouncing with excitement cos we were going to watch The Lion King musical that night!
Musicals! Costumes! Songs!
Most of all – THE LION KING!
My dad bought the OST when i was a child and i memorized ALL THE SONGS WORD FOR WORD.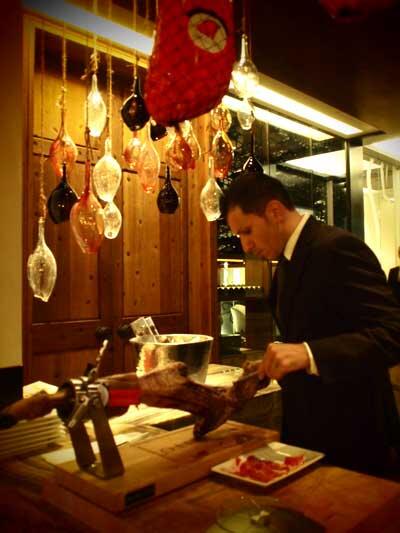 Before the musical, we dressed and headed to Santi for pre-show tapas and drinks.
Having been awarded Best New Restaurant by Singapore Tatler Best Restaurants Guide 2011,
Santi combines Mediterranean culture with the authentic taste of the Catalan region.
Clem and i met Huai Bin there before the show: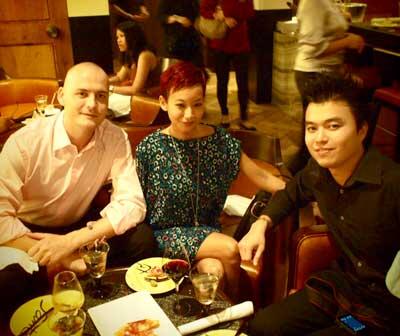 I'm wearing a dress from Sevendays @ Bangsar and my trusty weird rabbit necklace from Thomas Sabo.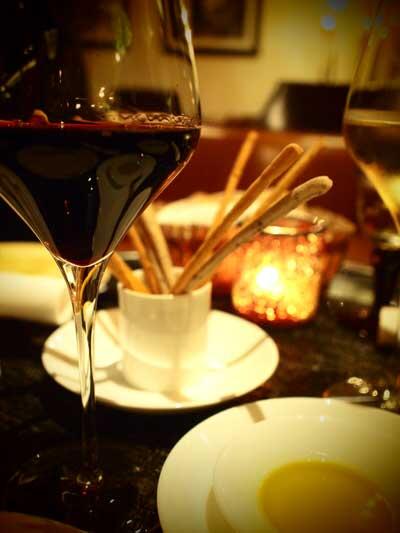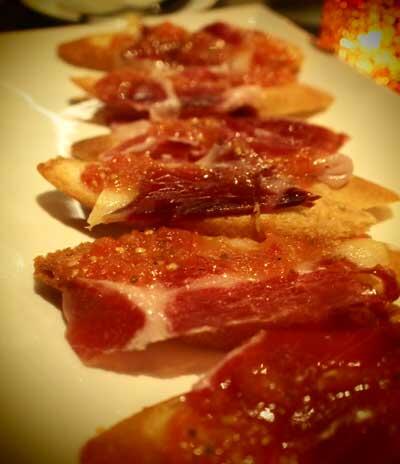 Iberic ham on tomato bread toast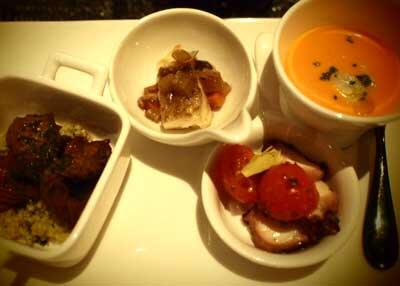 Wagyu beef, boquerones in sherry vinegar, Galician octopus salad, gazpacho
Oh it was all sublime! My favourite was the octopus,
followed by the hams. I'm a real sucker for authentic hams and salami!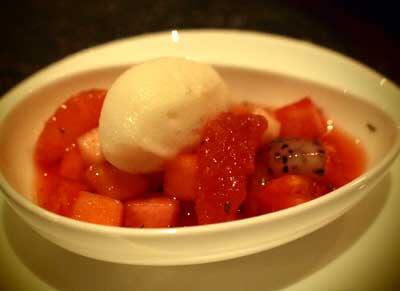 No pictures for The Lion King but i must say,
I was almost crying with happiness when i watched it.
The puppetry's creativity was OUT OF THIS WORLD,
and i kept on staring at the giraffes (i love zirafah!).
SO BRILLIANT.
The Lion King is reason and occasion enough to go to Singapore,
just go there and WATCH IT.
I can't believe nobody convinced me to go there just to watch it before…
YOU SO SHOULD!!
Sigh, i want to be a giraffe puppet.
Anyway, after the show, we went to Kudeta for a few drinks.
I've been a loyalist to its Bali counterpart for years,
so was very curious to see how the Singaporean Kudeta was like.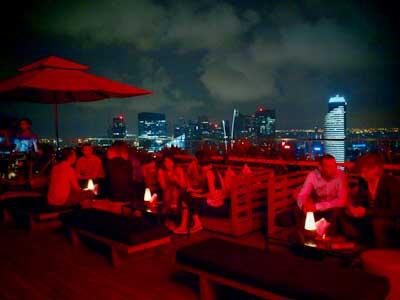 It's different, doesn't have the lounges like the Bali one,
but then again, that faces the sea and sand.
Kudeta SG is a beautiful sky bar and we were very lucky it was a clear night…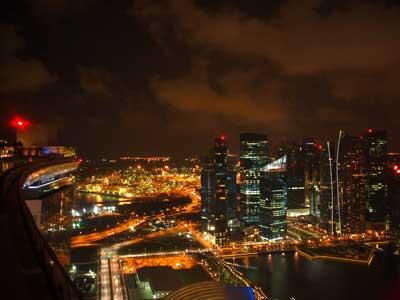 Just look at that view.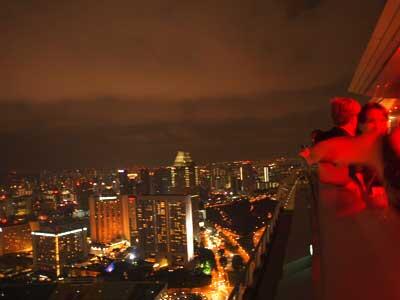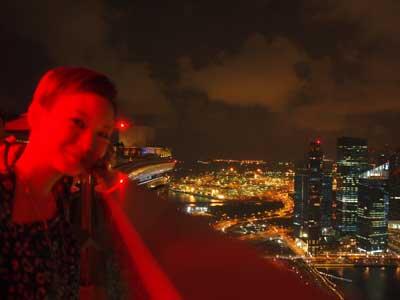 It does feel like a different world up there.
I faced the open air
stared up at the bright moon
danced with my drink in my hand…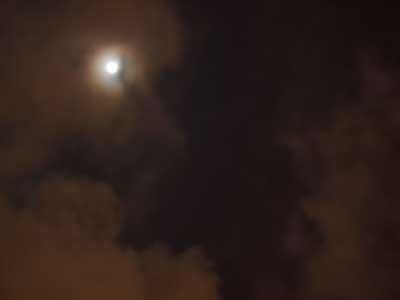 Look it was so clear my pancake lens could capture the moon!
After drinks at Kudeta, Clem and i went to join Danny
who was celebrating his birthday in Singapore.
He likes it so much he wants to move there now -_-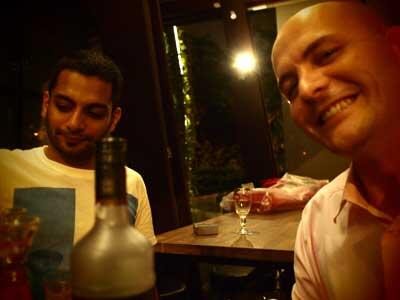 And of course… we dragged him back to our suite to party on.
How could we NOT party in that suite!!!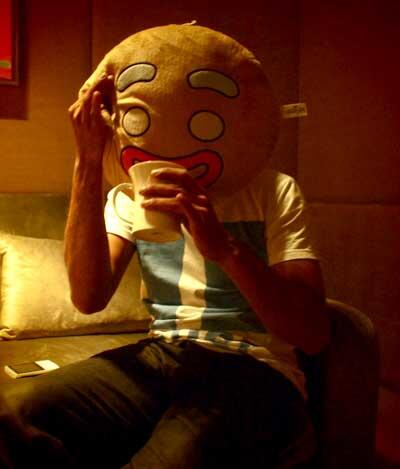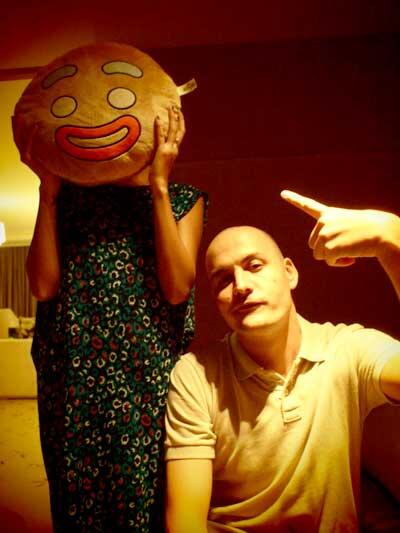 All other pictures and videos censored after that.
Let's just say we ran around and i managed to convince them to lean on the giant glass windows to pretend we were tiny flies.
Ok yes we drank a fair bit too.
Slept at 3:30am and woke up at 8:30 to go for breakfast at the SkyPark.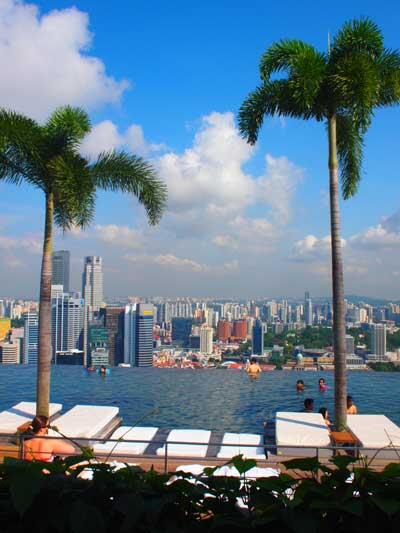 I have to say the view is simply fabulous and a lot less crowded in the mornings.
Too bad i didn't have time to lounge about *sad*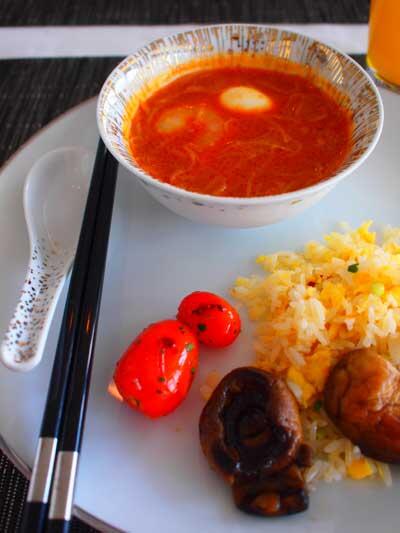 Buffet spread was great, every thing i took made me want more.
I had prawn mee, fried rice, mushrooms, and finished off with fresh kiwi.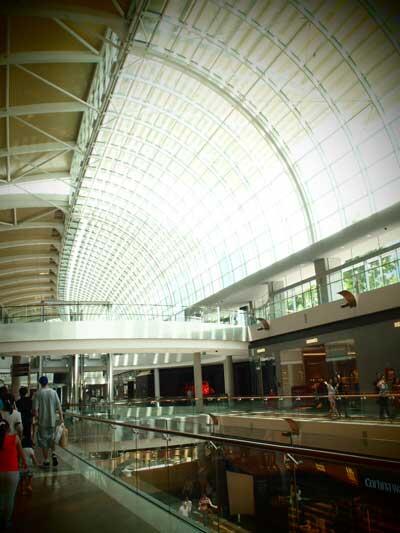 We strolled around The Shoppes mall in the afternoon
after going to the ArtScience museum (that's for another post!)
The huge mall is filled with all these luxury brands that make you want to cry.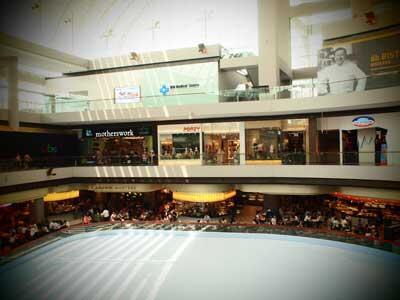 There's a skating rink that's not made of ice,
but a special material that just makes it seem so!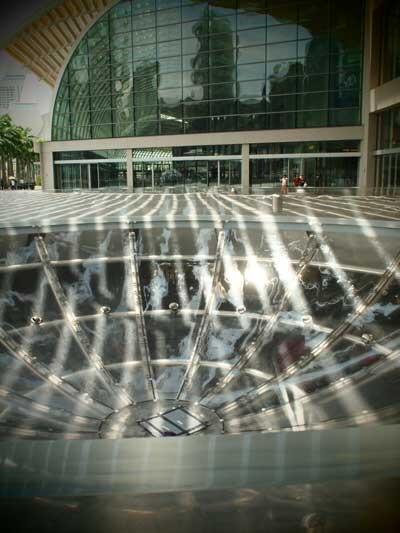 A few things you really must take notice of when you go to Marina Bay Sands,
is the Rain Oculus and Wind Arbor features that are designed by Ned Kahn.
The Rain Oculus (pic above) is a large acrylic dome that allows a whirlpool motion when water falls through it to the fountain in the mall below/inside.
As for the Wind Arbor, they're tiny metal plates that move with the wind in between the three main towers,
giving the building a more organic feel to it.
You can see pix of it *here*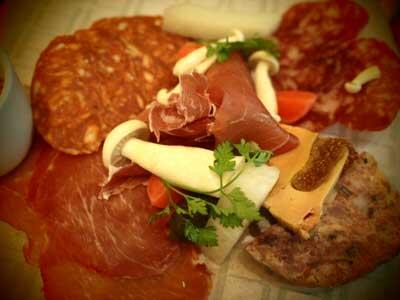 We had lunch in db Bistro Moderne.
The moment i stepped in, i felt like i was in New York…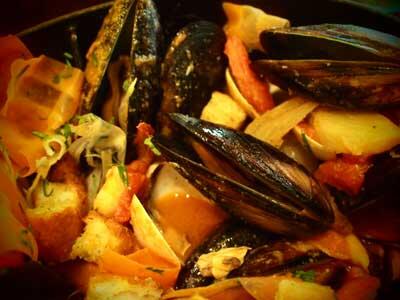 They serve French cuisine (love!) and American fare.
I had a wholesome pot of seafood (which i thought was great for SGD35).
Felt so sleepy after that!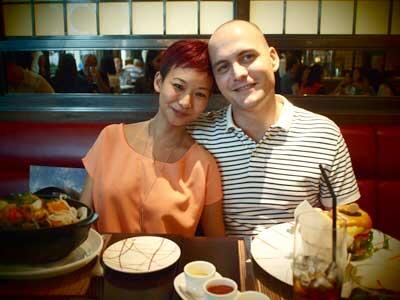 OK this has been such a long post
cos we did SO MUCH at Marina Bay Sands!
One of the favourite part of our stays… was the team of butlers who took care of us.
Thank you Razin, Shuane and Jermaine!
They were so very attentive,
wanting to walk us everywhere (mall, dinner, museum) so we wouldn't get lost and 'waste time'.
And every night we returned to the suite,
we'd find a little surprise!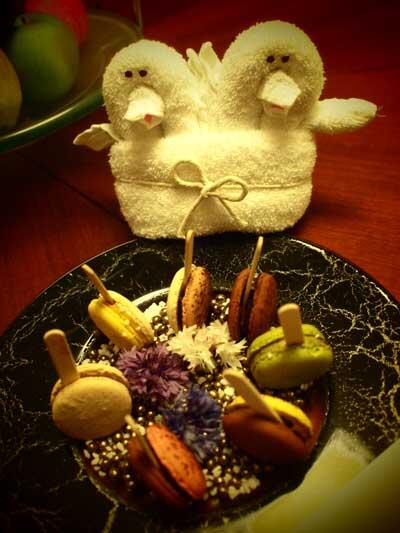 First night was a plate of macarons and penguin towels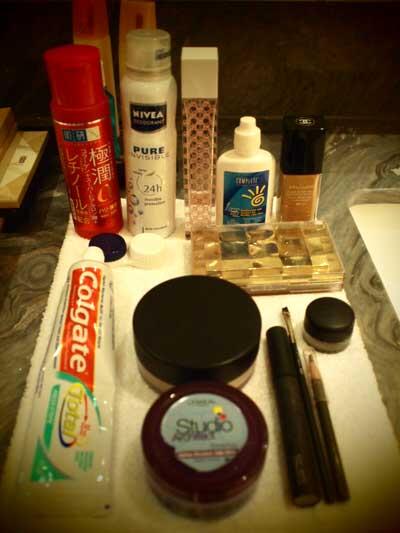 I had the fortune of having a butler previously,
so i always looked forward to how they arrange all my things neatly after i throw them around in a rush getting ready!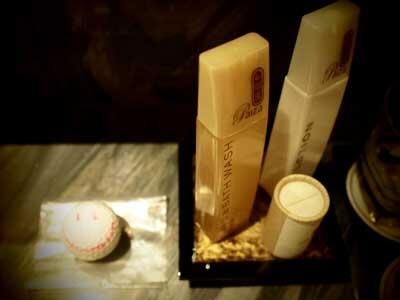 Clem and i laughed so much when we saw how they neatly arranged Wilson…
I was like, "OH NO, now they're going to know we're crazy…"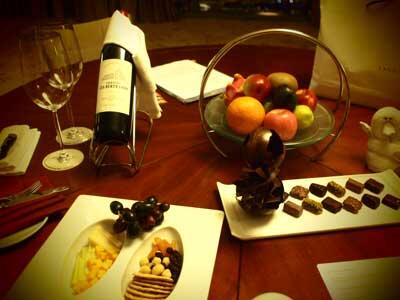 On the second night they outdid themselves with a red wine from Bordeaux, wines and chocolates.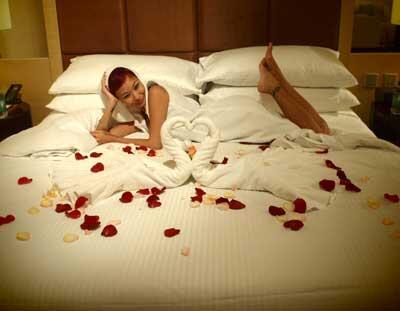 They even scattered rose petals on our bed
and drew a bath for me!
Honeymoon or what…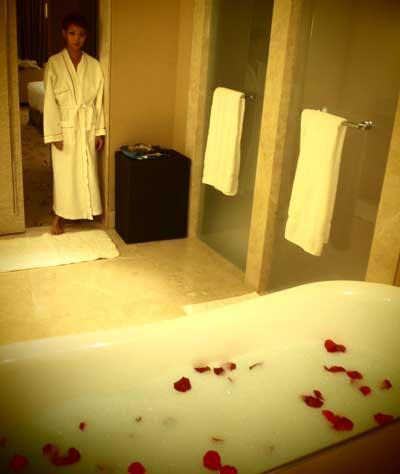 Ok yeah i look like a small kid in the robe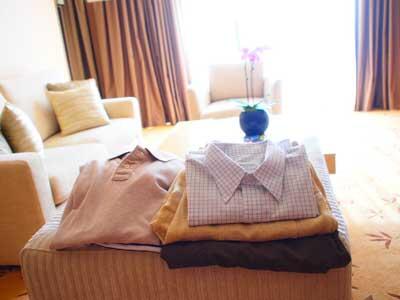 I tell you, their attention to detail was astounding!
They'd fold all our clothes, hang up my mess,
put a mousepad under my mouse (they noticed i was using a magazine),
sew Clem's missing button on (can't believe they noticed that!),
replace his disgusting receipt he was using as a bookmark with a Marina Bay Sands one,
and even change the radio station to a love one the night they threw rose petals everywhere.
And i thought this was the most amazing of all…
I couldn't find the plastic bags i used to pack my shoes in
and thought they threw them away.
On the day we were packing up to leave (they even offered to help us pack but i declined)
i stumbled upon them…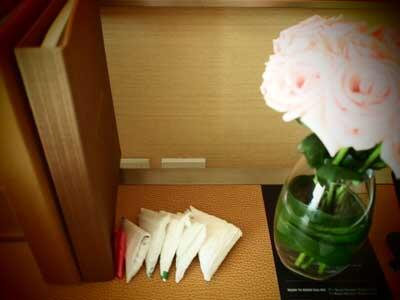 Neatly folded into little triangles and placed next to flowers.
How do i return to normal life after this!?
Everytime we're in a queue, i'd tug at Clem and say "I miss our butlers…" cos they would have just sorted us out.
So spoilt okay.
I want to live like a rockstar forever please.