Spent 3 glorious days at Pulau Rawa last weekend (it seems so long ago
)
There are only two places to stay on Rawa.
The one with the better food is Alang's, where we chose of course!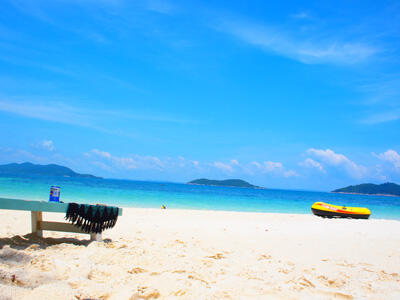 The rooms are nicer than a backpacker's place,
and we each paid RM650 for 2 nights stay including food.
Because there's no air con, i felt it was a bit steep.
Then again, because of the price, it's much more private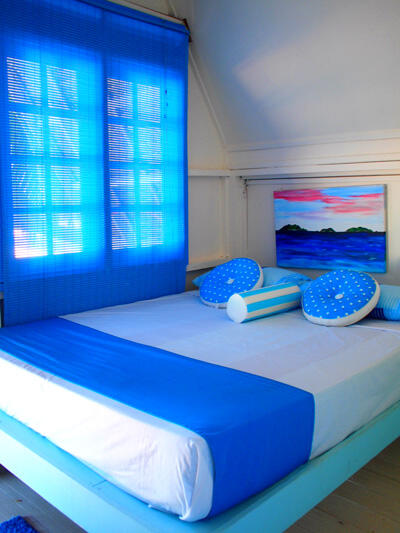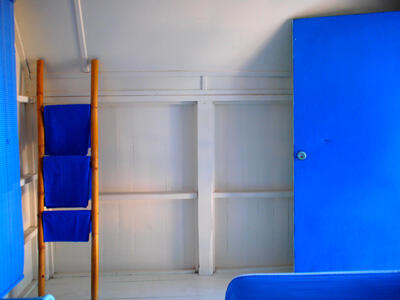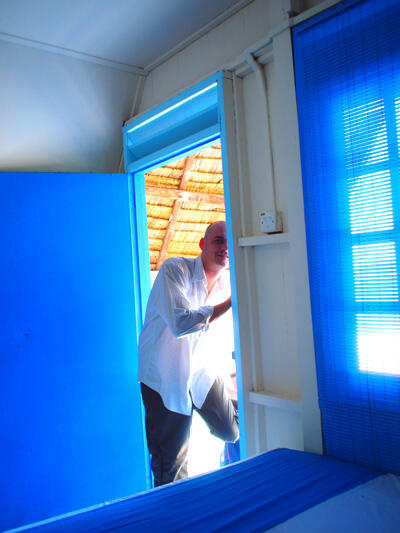 We stayed at chalets A1 and A2,
with the beach right on our doorstep.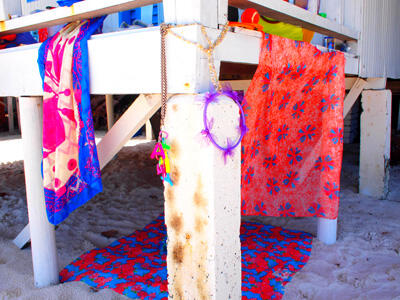 I made a pseudo tent under the chalet 

Clem looked at it and said: "One day when i have my own business, all the cloths to build your tent with will be from Hermes."
I was like, AWWWW that's the nicest thing you've said to me!
Combining fashion and toys… oh my heart.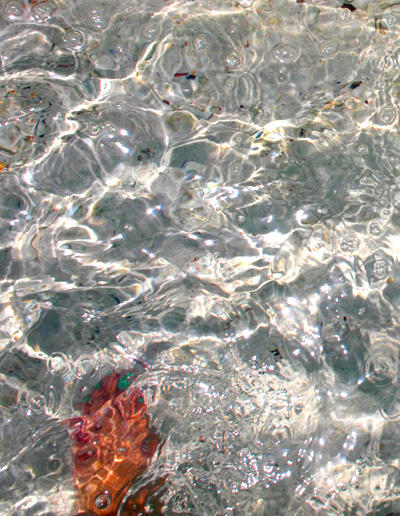 Waterrrrrrrrrr clear waterrrrrrr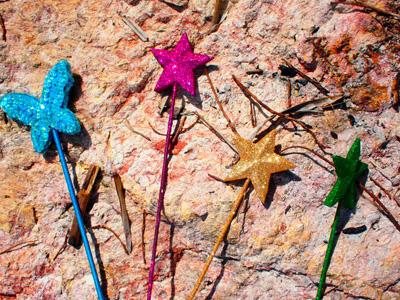 Magic wands to hold on to. Very useful to poke people and point at things you want them to pay attention to.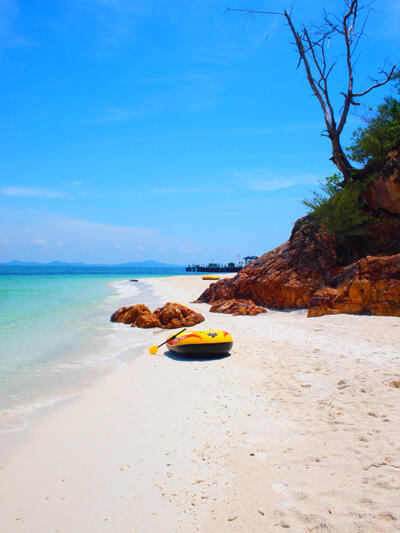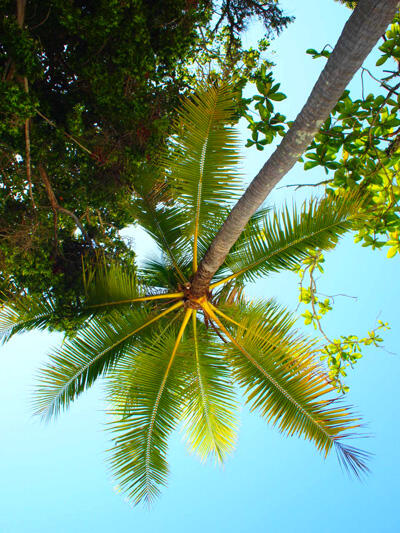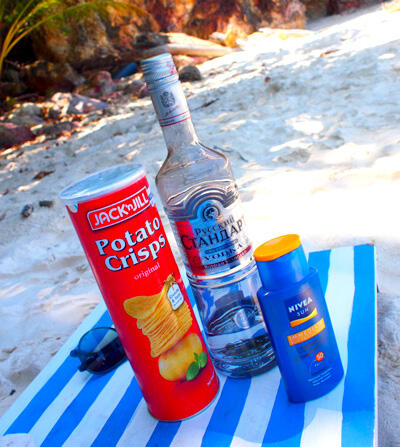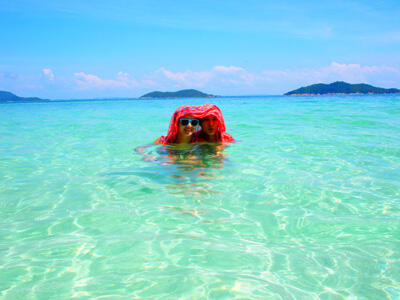 It was so freaking hot that hiding under a wet scarf was a brill idea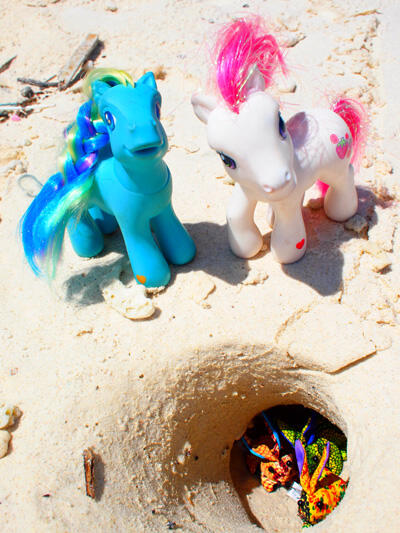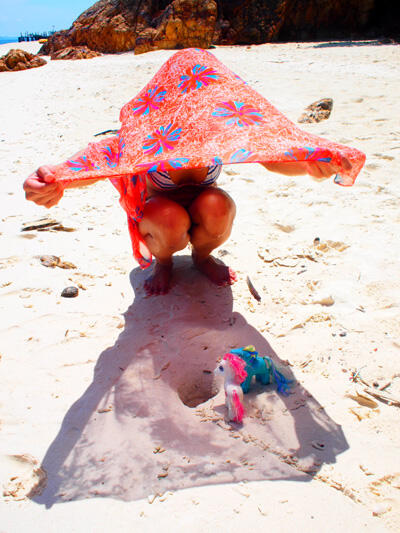 Shading the ponies while admiring them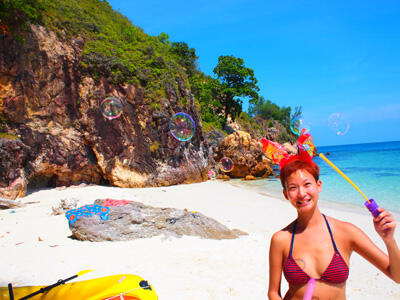 Making use of the bubble blower Steph got me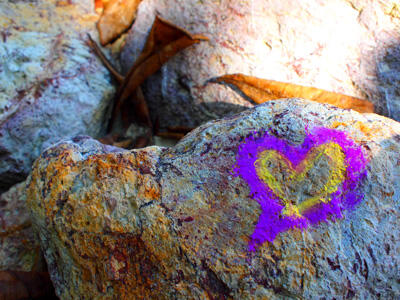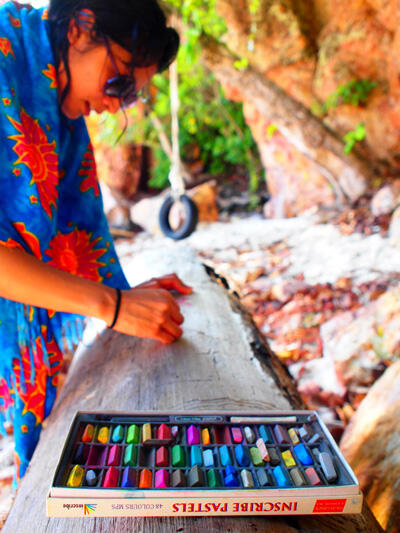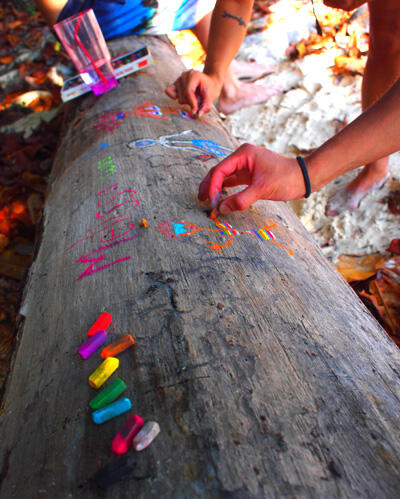 We tried to draw each other…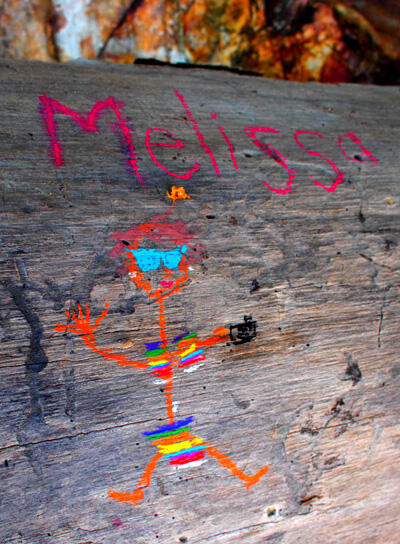 Nadia got Sa's bikini stripe colours down pat!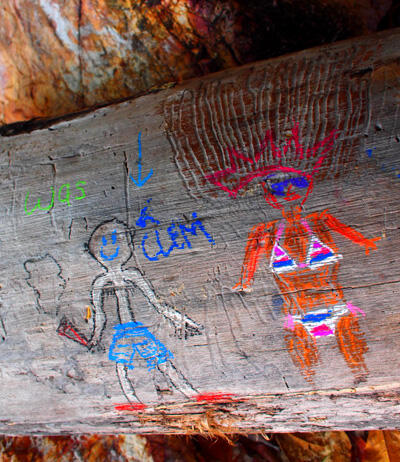 Clem didn't draw me as a person, so i said he was cheating.
He said he was drawing a rainbow cos that's what i am to him.
Awwwww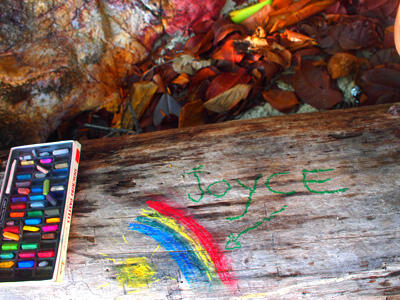 Btw there are 7 colours in a rainbow *cough*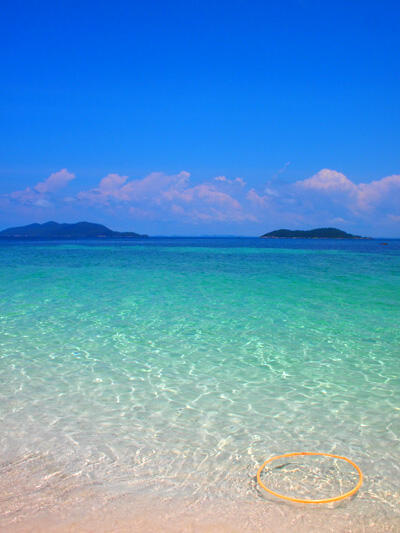 I was trying to take a pic of my Circle of Peace floating in the pristine water (JUST LOOK AT THAT WATER)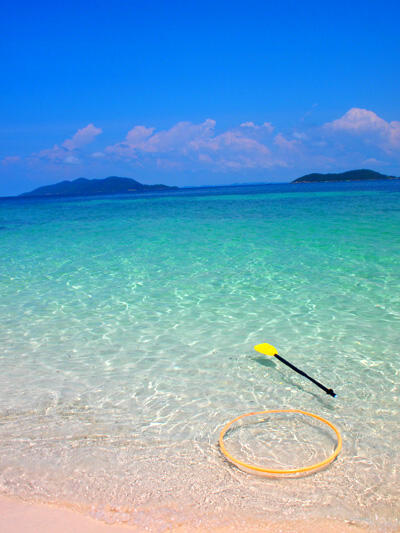 Then Clem threw a paddle in to accompany it and i was like "… spoiling my picture…."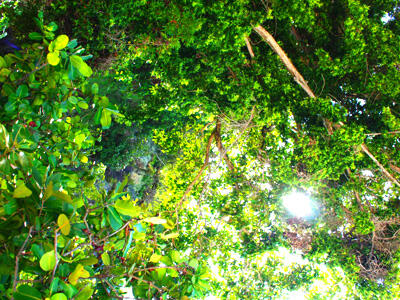 I found an ant struggling on the surface of the sea about 5 metres away from the beach,
so i cupped it into my hands,
walked over to a tree,
and placed it gently on a leaf there
where it trotted off.
They said i shouldn't have saved it cos it was a red ant.
But i'm not going to be racist with ants.
Besides, i secretly thought at the time maybe that red ant will send some special Red Ant Message out to all the other ants not to bite me in the future.
WHO KNOWS.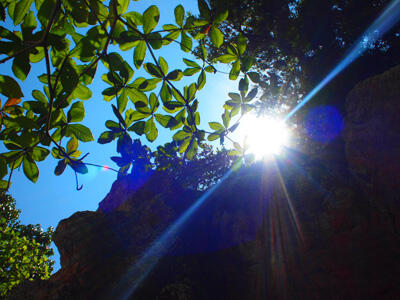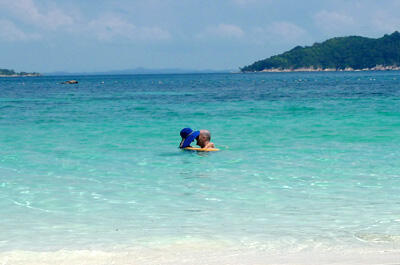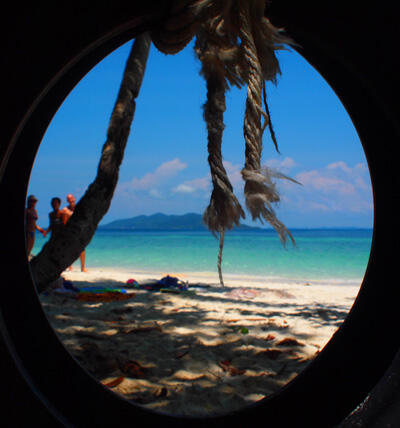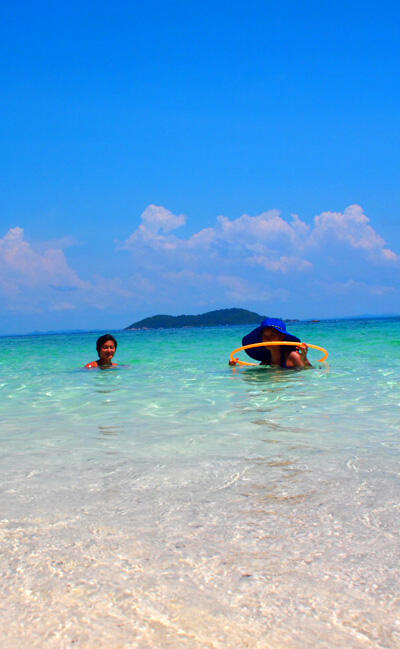 Alang's Rawa has two resident dogs.
But they're not your regular beach mongrels, there's a beagle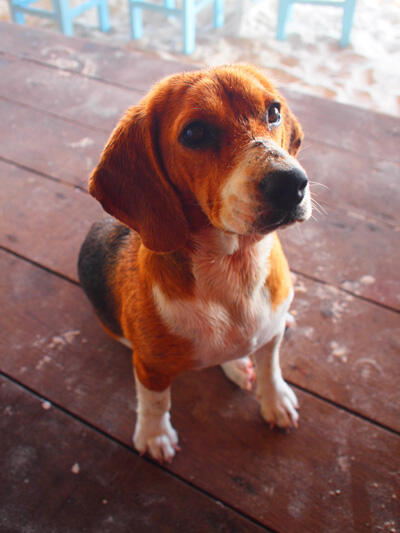 Sorry, dogs not allowed chocolate…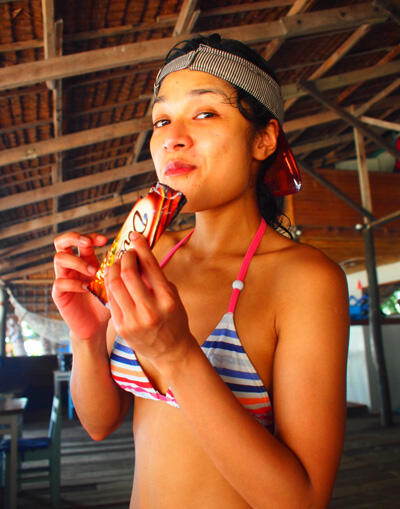 I randomly found two balls on the beach amidst all the sand.
First was a tiny fluorescent yellow one (ok it was more like a bead).
Then a perfectly round smooth seed of some sort.
I kept them safely in my bag of course.
They're Wilson's long lost brothers.
Finally, i found a letter 'B'
Sa said balls are following me…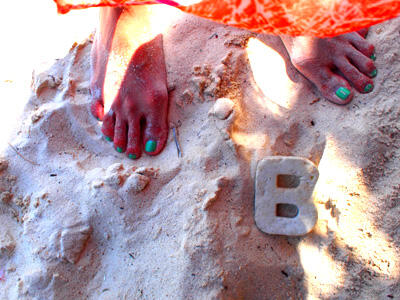 Today, 'B' is for ball, bunny ears, beer, boat, beach, and bikini.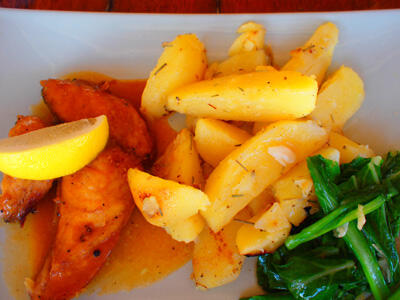 Nadia and Sa were raving about how good the food was at Alang's before we booked the trip,
and i forgot all about it.
They weren't kidding!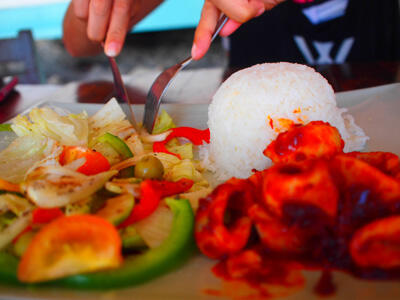 Dinner was the best – fish, squid and prawns were grilled for us,
and laid out buffet-style along with pasta, salad, rice, potatoes, etc.
EVERYTHING WAS SO GOOD.
We basically stopped talking and ate non-stop,
i tried so hard to eat lots of everything…
God the prawns… the prawns were so fresh!
And that Alang sauce…
Even the salad was fab.
*sigh*i want*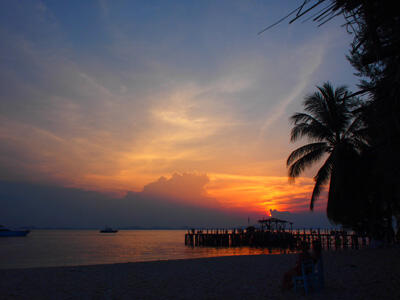 We spent nights lying on the beach
watching the millions of stars
talking silly nonsense
which is the best really.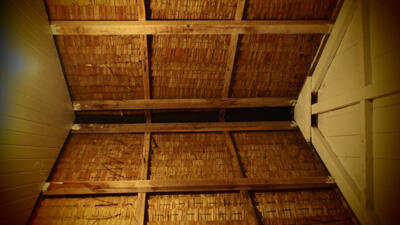 Late one night i doodled outside while Clem watched and we talked.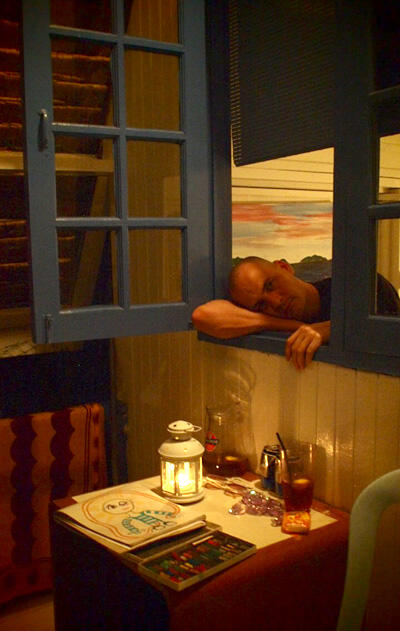 I think the only artist i'm ever going to contend with is a 5-year-old.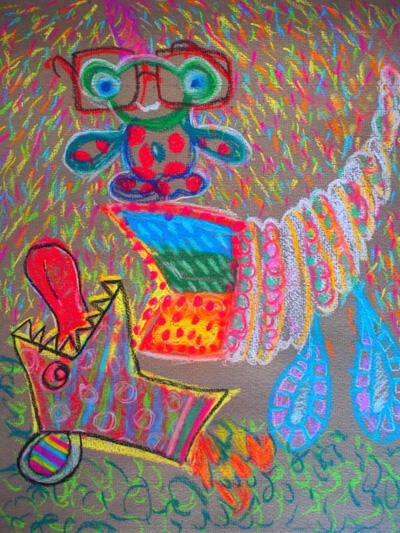 Had such an awesome time,
and Rawa is definitely one of the most gorgeous beaches i've been to in Malaysia…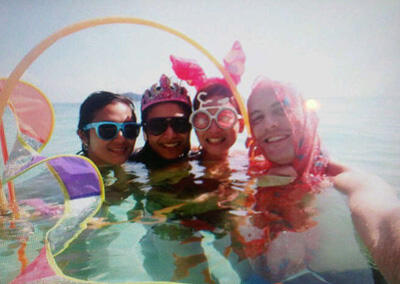 Sa, Princess Nadia, Bunny me, Clem
+ + +
Advertorial
Kolony puts YOU in control over your social life.
You don't even need a smartphone.
You just need SMS.
First, you must have an XPAX, U.O.X., S.O.X., or Celcom mobile number.
Second, text KOLONY <your preferred nickname> to 25333.
Find out what cool activities there are in Kolony,
by sending KHELP to 25333
to get a full list of keywords to explore the rest of the world of Kolony!
Collect KOINZ to use in Kolony,
which you can get by making calls on the new XPAX plan!
1st – 5th calls made in a day = FREE 10 KOINZ per call
6th & more calls made in a day = FREE 20 KOINZ per call
Alternatively, you can also purchase KOINZ to enjoy KOLONY services: RM0.30 for 10Koinz, RM1.50 for 50Koinz, RM3 for 100Koinz
Calls are ONLY 28 sen for 10 minutes to Celcom network
and 5 mins to other networks.
SMS are ONLY 1 sen to Celcom numbers
and 5 sen to other networks!
If you want life to be more fun and games,
you can start today by finding out more at kolony.com.my