Model, TV host, actress and former Miss Malaysia Elaine Daly launched her collection of bags this afternoon.
Dubbed Daly Bags, the collection is sourced from Indonesia and are all made from beautifully dyed snake skin.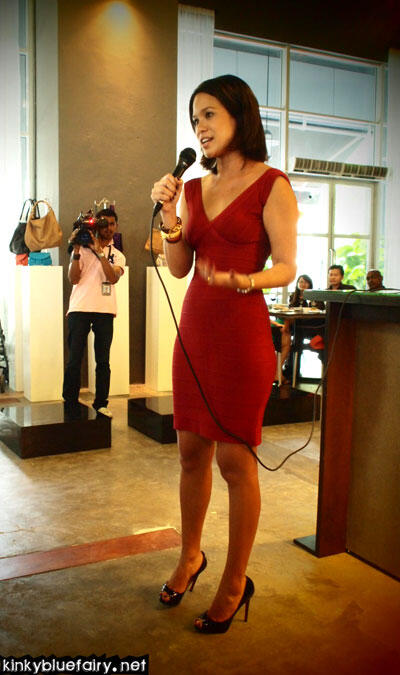 Elaine giving her lil speech. Hello Herve isdatchu?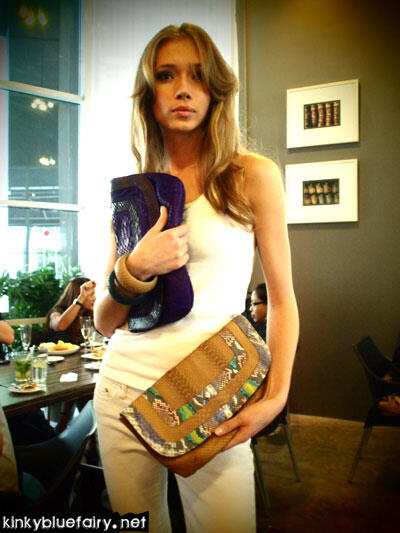 Andrews Models showing off the clutches and totes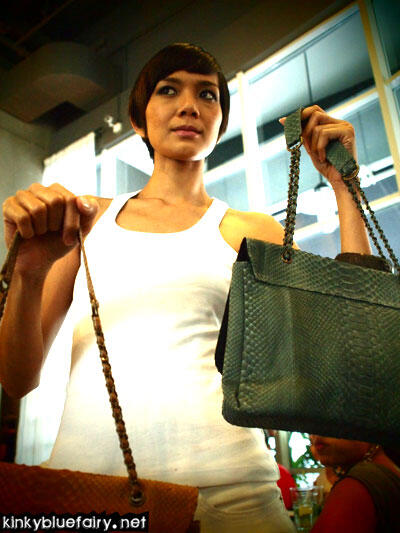 Besides bags, there are also smaller items like BlackBerry covers and namecard holders.
Think they'd make great gifts.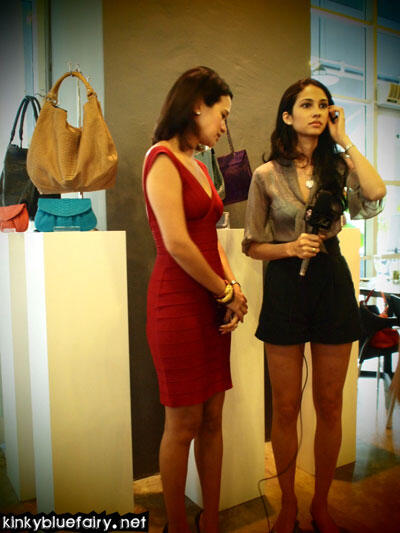 Deborah prepping to interview Elaine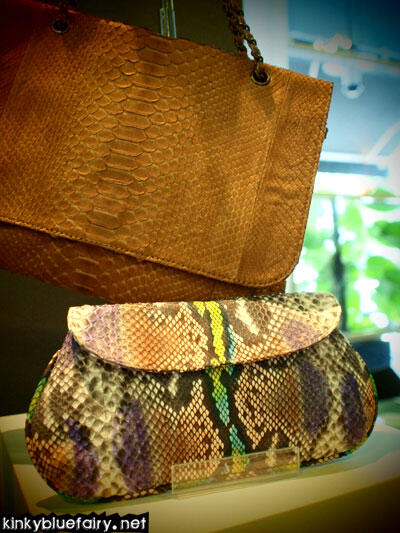 My fave is the multicoloured clutch. For the obvious reason i gravitate towards bright colours!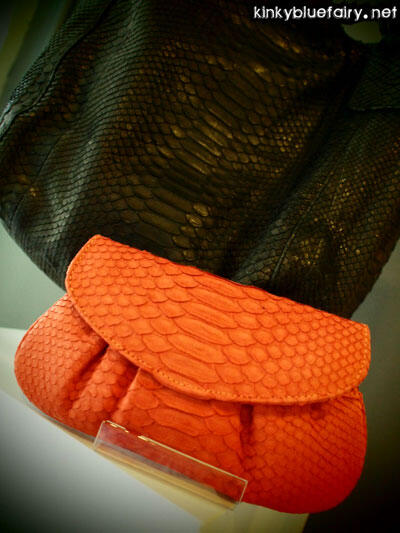 The bags will be sold online in the coming months.
Join the mailing list at www.thedalystore.com if you're interested in receiving updates and discounts.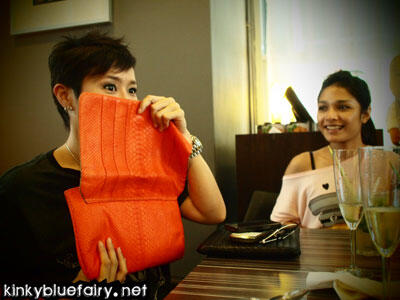 MadcapperSa and Nadia will be launching their line of T-shirts soon too!
Check out their blog popmusesic.wordpress.com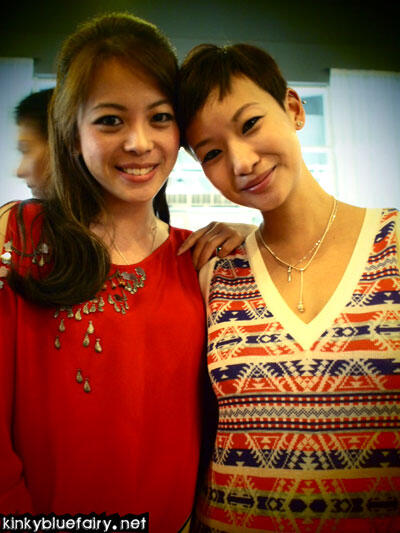 Vivy stocks and sells pieces from various brands and designers (especially Malaysian ones) at FashionValet.net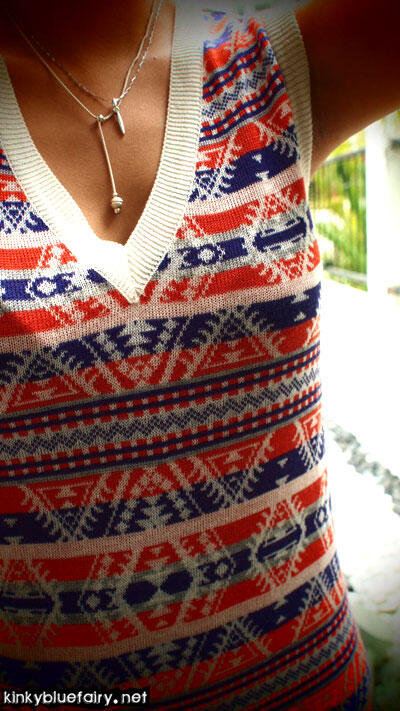 What i wore:
long knit dress; gallo
white vintage weave shoes; absolute vintage
studded bag; reiss
Quite a few people commented on how they liked my dress just now,
i do too 

It's from Gallo's SS10 collection and i spotted it on their sale rack at their Gardens outlet last week.
40% off woohoo!
There are a couple of pieces left (free size) if you're interested hee hee