Today is officially the last day of Christmas (12 days of Christmas remember?)
so i thought i should blog bout Christmas Eve before i never do it!
We spent it at Clem's cousin's massive farmhouse,
located about an hour from the city of Paris.
The drive to the farmhouse was slightly disconcerting cos:
1. it was snowing heavily
2. there was only Clem, Flore and i in the car and we got very complicated directions to arrive there
3. there was nothing but dark fields all around us. So imagine if the car broke down or something, we'd be lost AND freezing!
But luckily none of that happened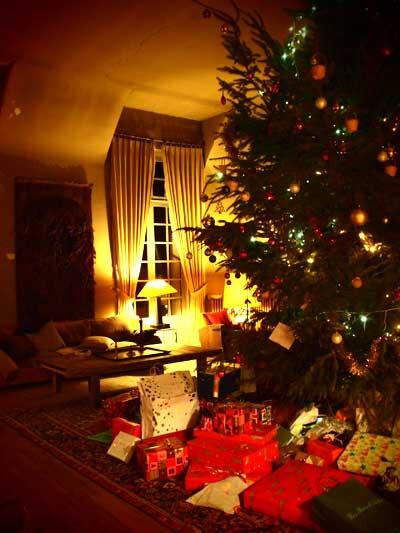 Just like in storybooks,
there was a HUGE Christmas tree
in a HUGE living room
with HUGE presents under it.
I don't think i could have reached the mid-height of the tree with my fingertips if i wanted to 0_o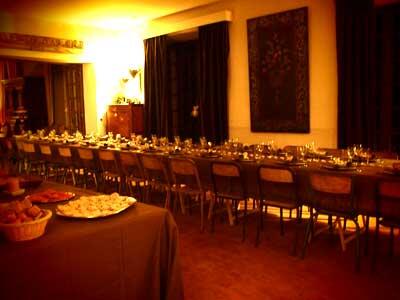 Impressively long dining table set up for 20 adults and a dozen children.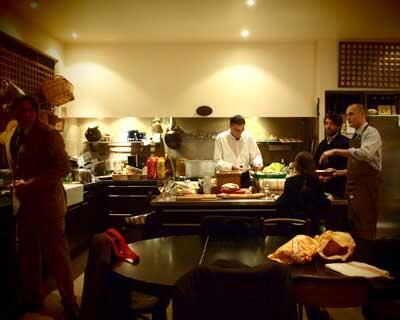 Taking turns to prep food in the kitchen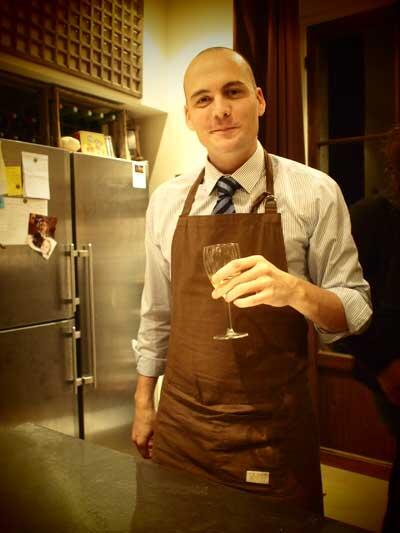 French man in apron… MmmMmmmm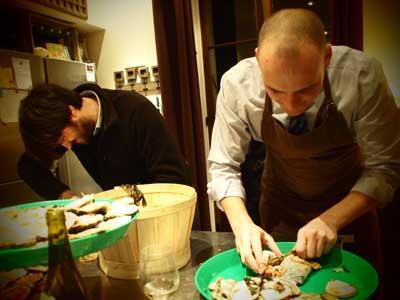 The men shucking oysters. Very manly.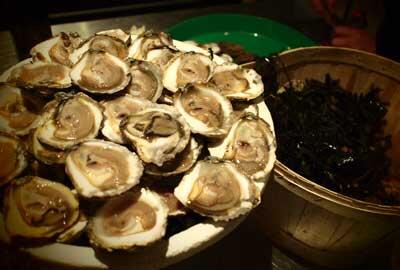 Belon oysters GALORE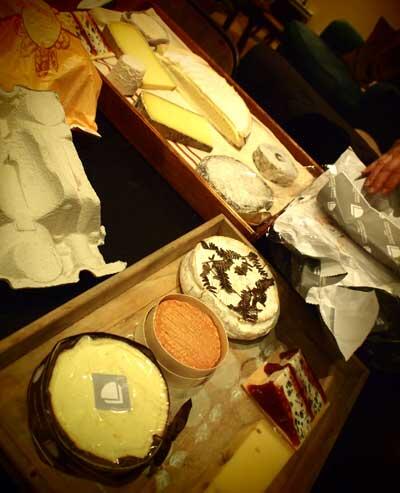 Prepping the fromage.
As if i didn't have enough cheese during our trip in France,
i bought myself some super slimy smellie brie in the supermarket yesterday, to Clem's distress.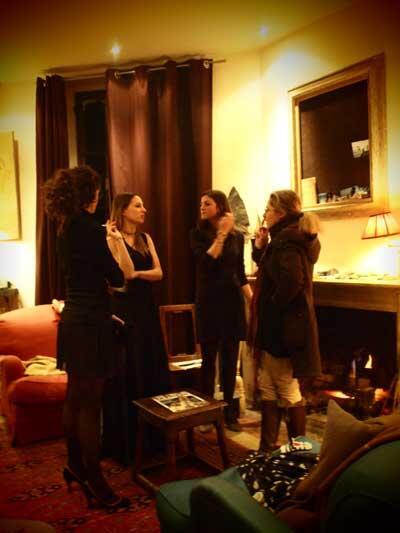 The women doing nothing while the men work in the kitchen.
I could live with this…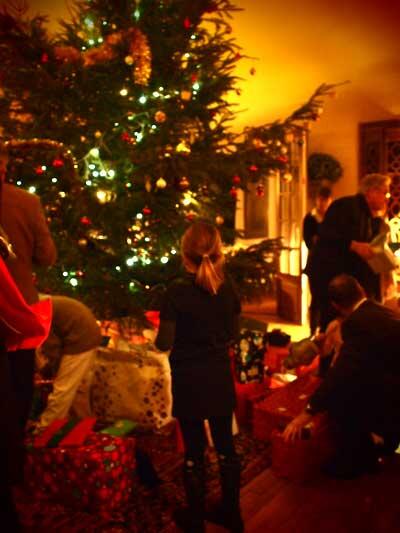 It seems customary to open all our presents BEFORE dinner in France,
just like we did at dinner the night before.
It was complete mayhem.
All the adults were on a champagne high;
and all the children were screaming, running around and tearing open presents.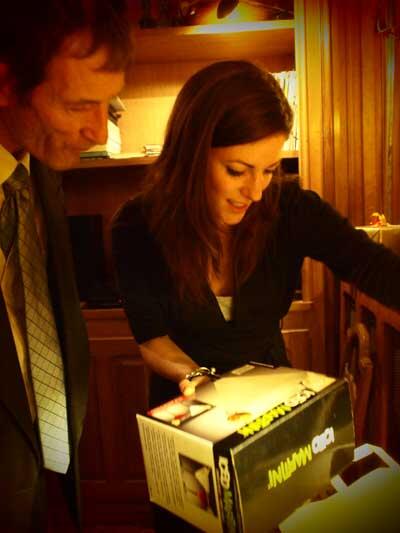 Serge + Flore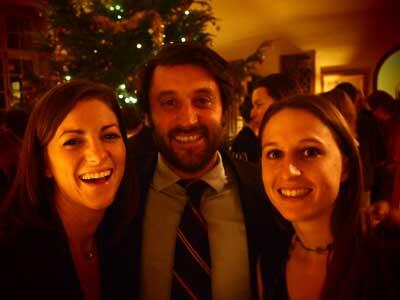 Flore, Romain, Chloe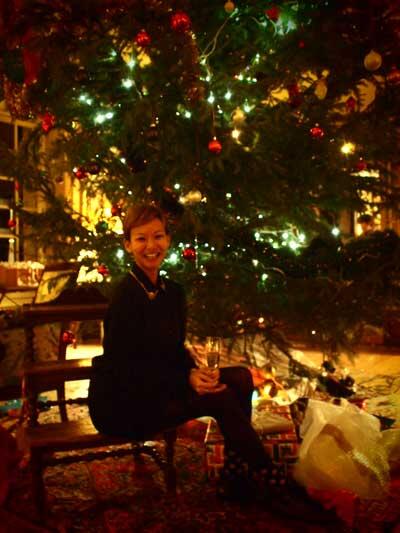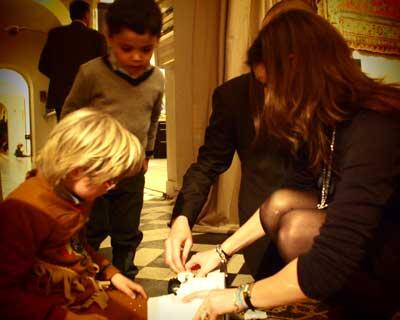 The children were figuring out and playing with their presents all over the house for the rest of the night,
and i'm pretty sure some of them broken the same night too :p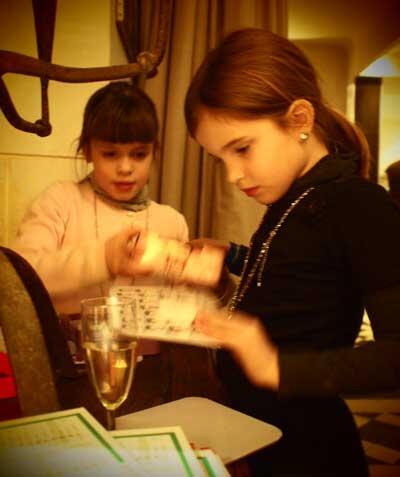 I knew there would be lots of little girls there,
so i brought a bunch of fairy necklaces i bought in Jakarta years ago (and never bothered selling) to give away.
Soon, there were about 6 little girls running around wearing fairy necklaces.
8 if you include Flore and i 

"This is my dream come true…" i told Clem, "Seeing all these girls wearing fairy necklaces
"
Clem: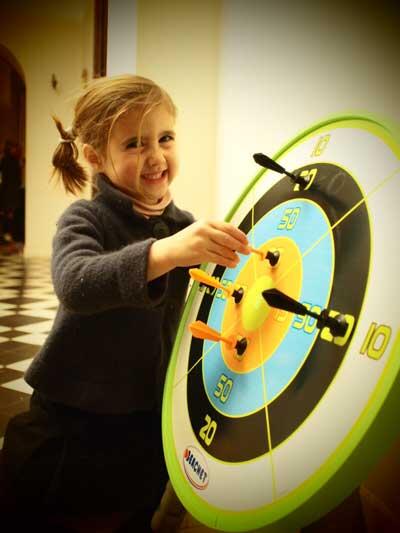 I learnt how to say 'sourire' whenever i took a picture of the small kids,
it means smile in French!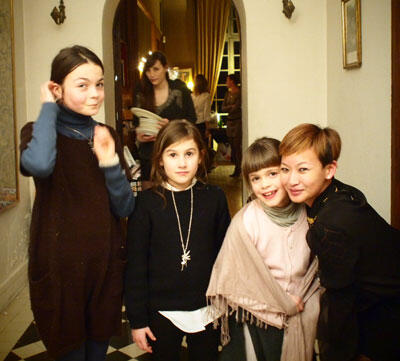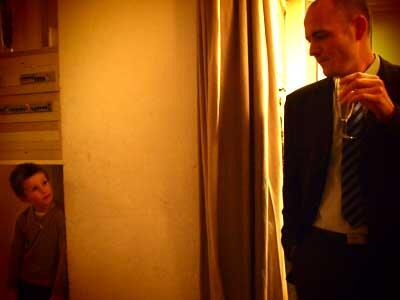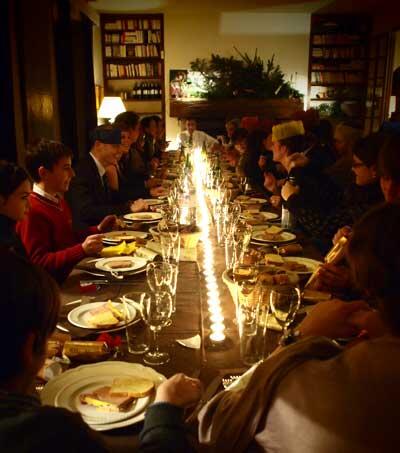 Dinner time!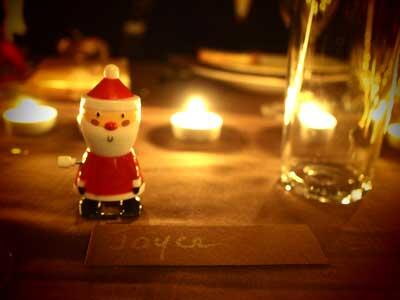 We pulled Christmas crackers,
wore our paper hats,
and wondered over the tiny toys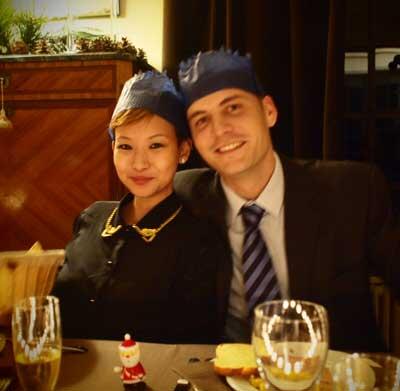 We got matching hats!
I'm wearing a sheer black top with gold embellished collar from Gallo by Thian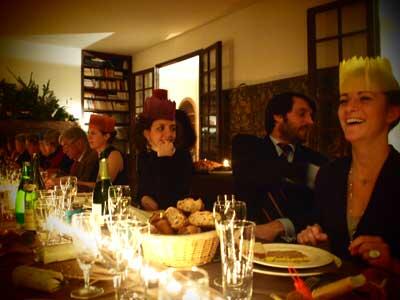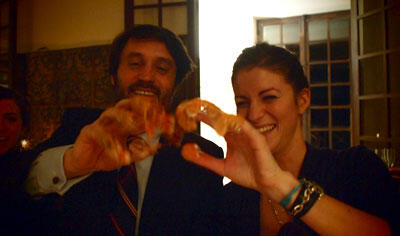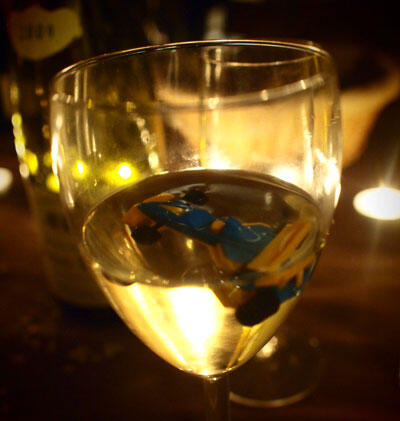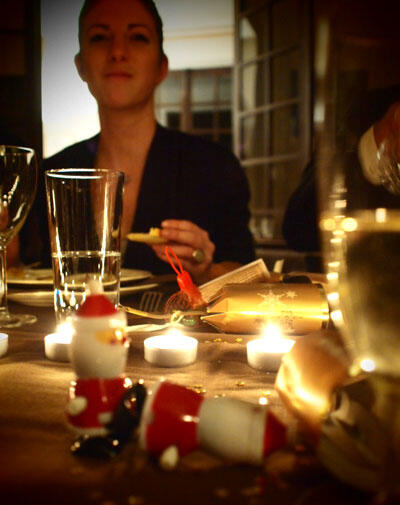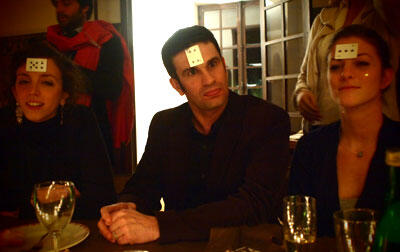 After dinner i taught them how to play a drinking game…
one which i'm sure most of you reading this know about.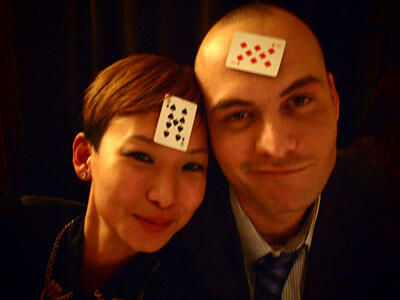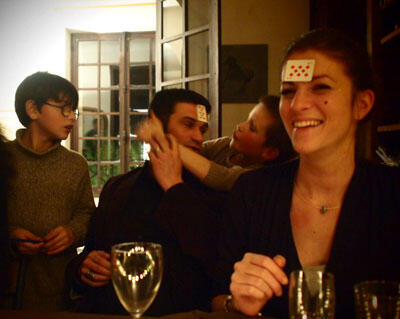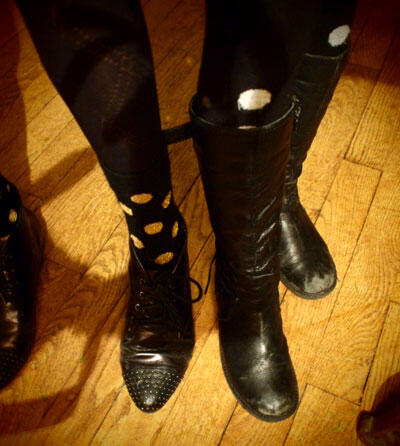 Another little girl was wearing socks with gold polka dots like me!
Flore called us sock sistas.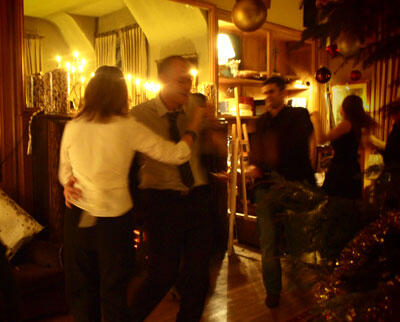 All the pictures i have after dinner are blurry and drunk.
So i'm just posting one!
We danced and danced till one by one, people started passing out.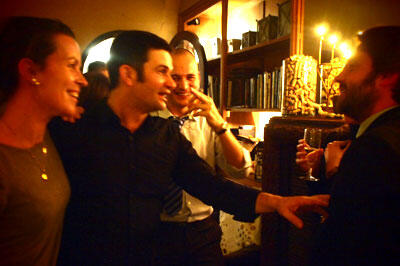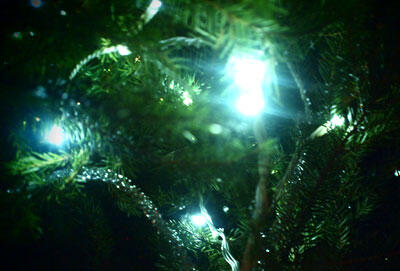 At one point i was lying underneath the giant Christmas tree thinking, "So prettyyyy"
(champagne talking)
And weirdly enough… i couldn't drink anymore.
I just. Couldn't. Drink. Anymore.
Physically.
I couldn't swallow anymore champagne or wine without feeling like i was going to throw up.
So i took it as a sign for myself to retire to bed!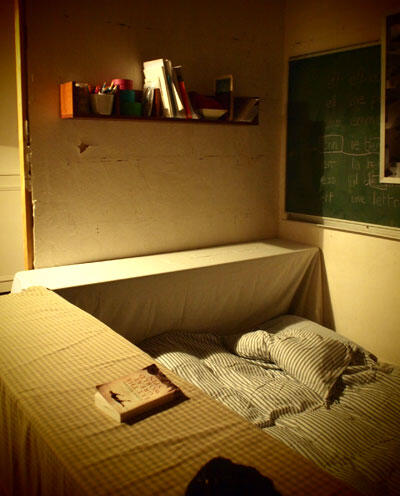 Lots of people stayed over in the farmhouse that night,
Clem and i got a makeshift bed on the landing on the first floor
which is usually the childrens' study room or something.
In my tired and tipsy state, i found 5 colour pencils poking at me underneath the covers and thought, "Darn kids!"
Found out the next morning it was placed there by Clem's 40-year-old cousin to bug us