SO MUCH to tell about Christmas with a gazillion pictures so i have to go through them slowly later!
These are some i edited last week but didn't have time to post cos we moved from Bordeaux to Le Mee for 2 nights,
then to a farmhouse in Mont (just outside Paris) for Christmas eve.
I've drunk more alchohol than water for the past few days,
and don't think i can look at another oyster or piece of foie gras without cringing as i gave in to greed and overdid it at every meal.
Here are some pix taken in Le Marais, a trendy gay-friendly area in Paris with lots of interesting shops and art galleries.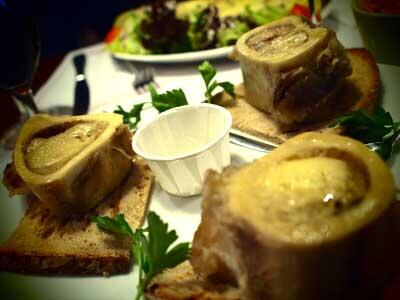 Even as a lover of all fatty food,
the bone marrow i gleefully ordered as my entree was a bit too much for me to take after emptying 2 and a half bones…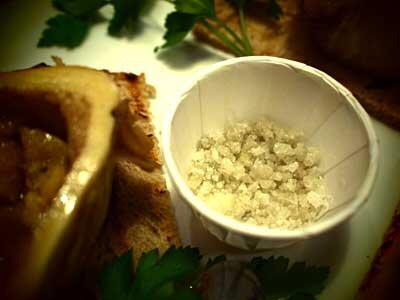 Guerande salt to be eaten with the marrow.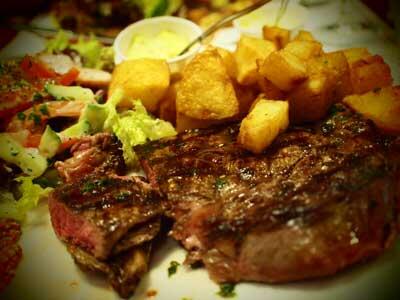 Had a steak but it couldn't compare to the luscious homemade ones i had for Christmas later on!
Les Marronniers
18 rue des Archives
75004 Paris
Tel: 01 40 27 87 72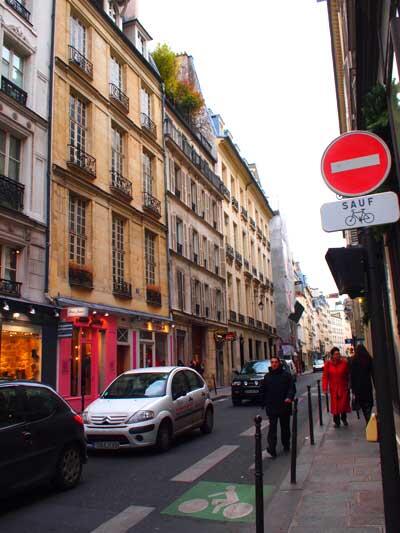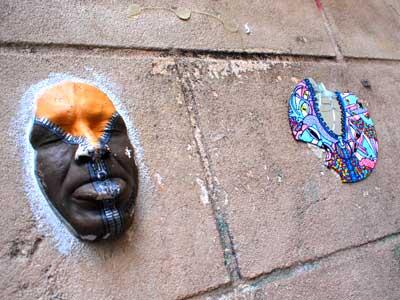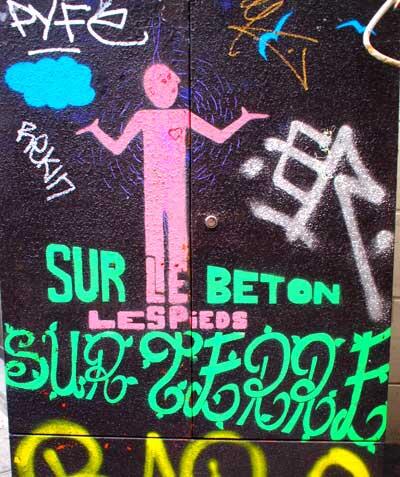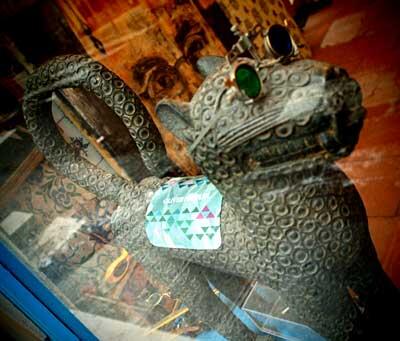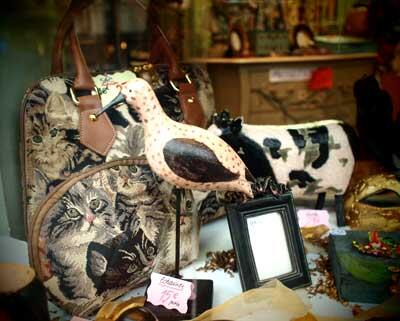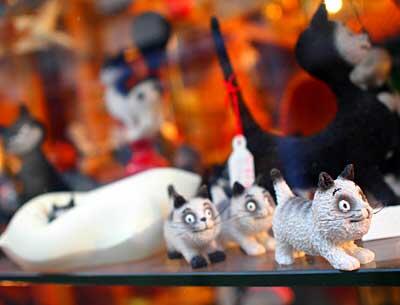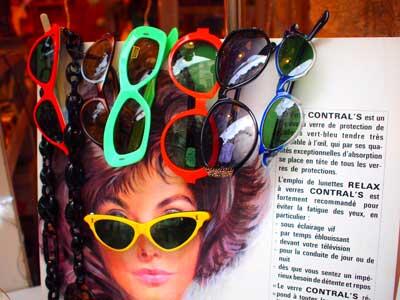 The vintage items here are pretty expensive, with a pair of sunnies going at 75 euros.
Ouch… think i'd get a bigger shopping orgasm from finding an authentic but cheap pair in a flea market somewhere!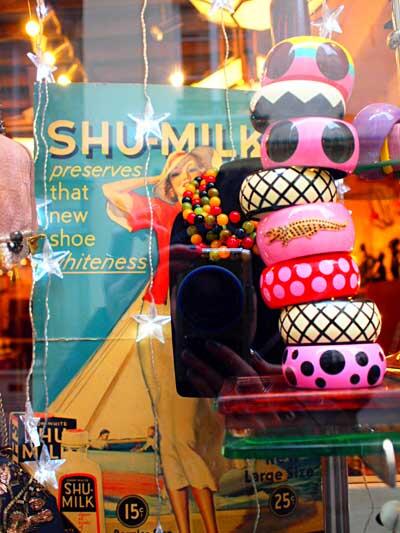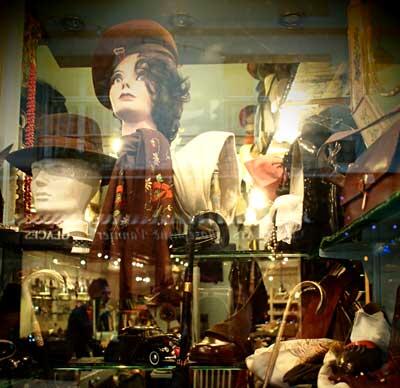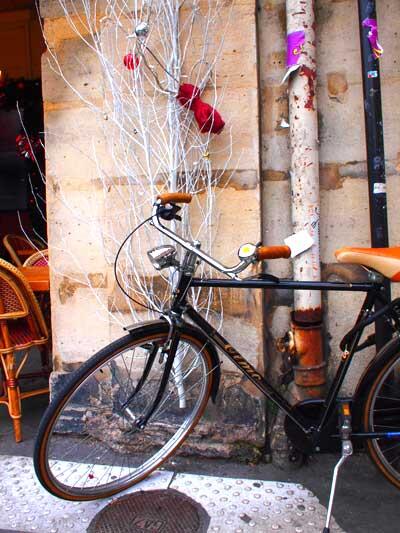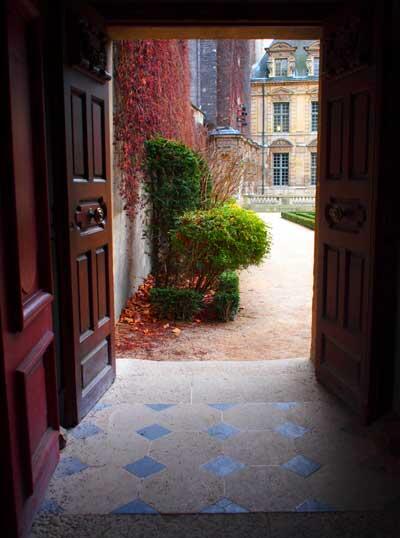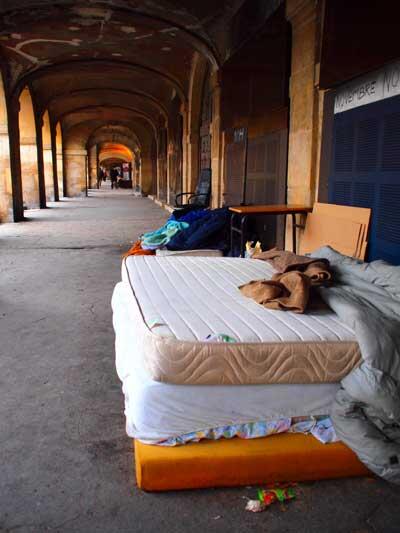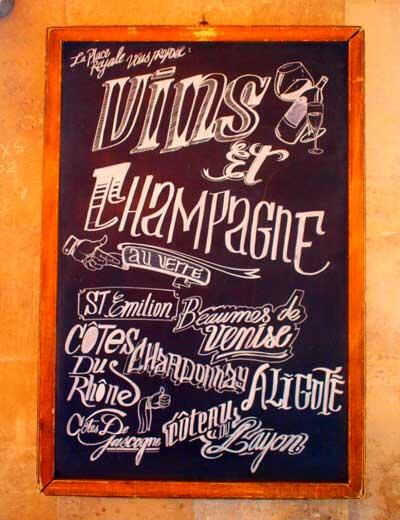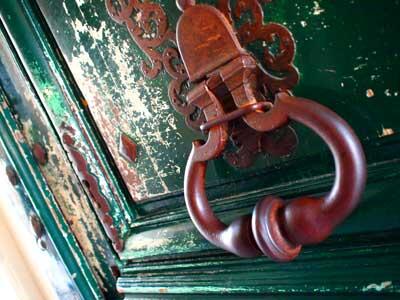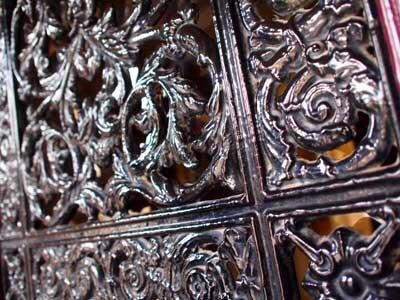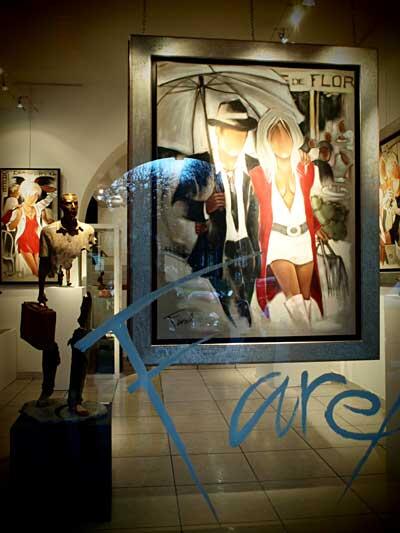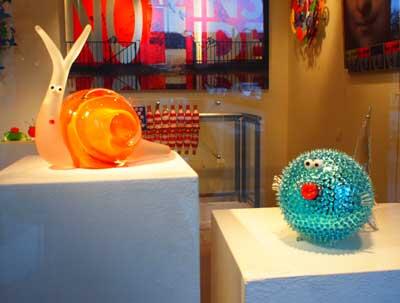 Puffer fish scho kiut!
I can imagine that my future house will be filled with all these crazy paraphernalia.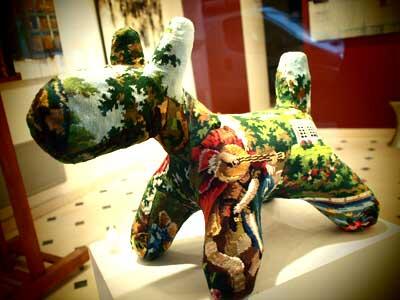 This doggie made me think of Steph and Aps.
Cos Steph likes making animals, and Aps likes cross-stitching.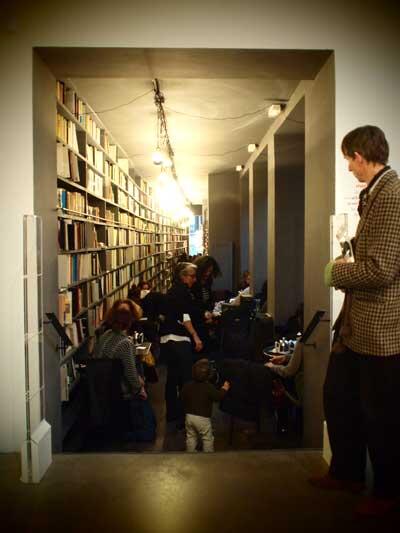 Was trying to take a sneaky shot of this man above who looked like a quirky character but he just WOULDN'T TURN AROUND.
Too bad.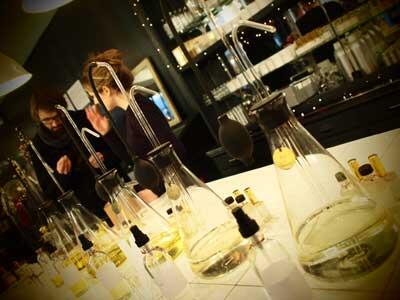 Annick Goutal perfume.
Clem played with the dropper while the lady wasn't looking and spilled some.
-_-
Such a child.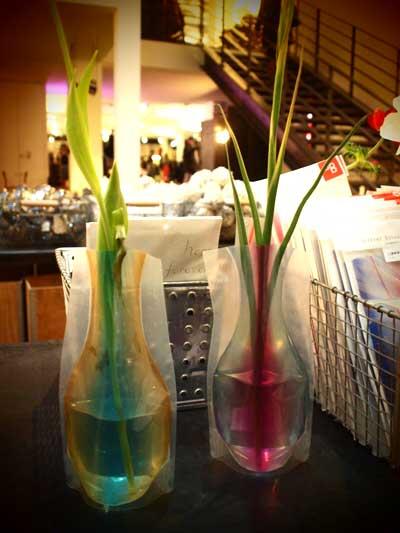 Flowers in plastic bags pretending to be vases.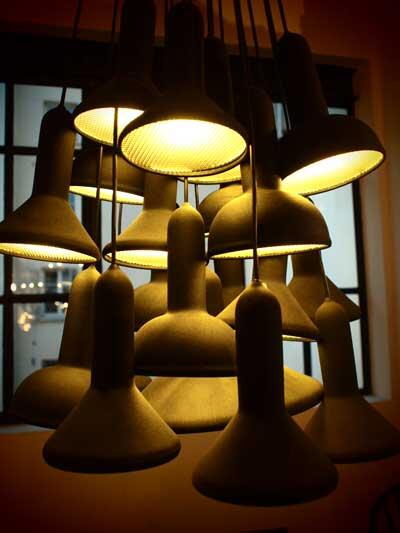 A light constructed of bells!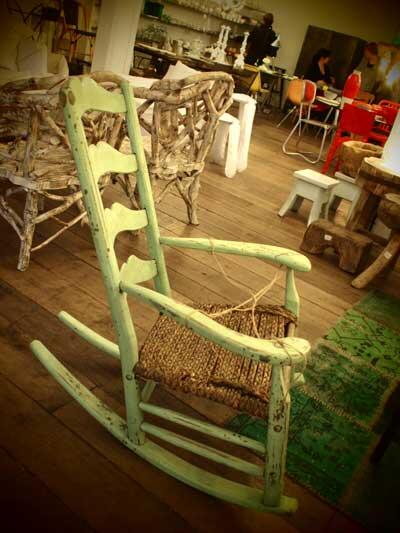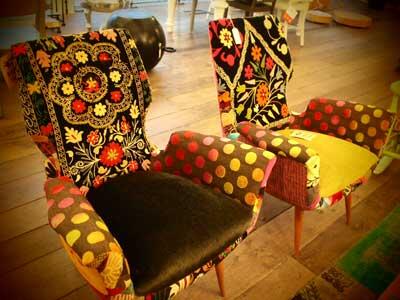 I would like these whacky chairs please.
Okay gotta go watch some French DVD with Clem and Flore.
I must admit i'm relieved Christmas is over and i'm not expected to stuff my body anymore!
But it was gorgeous with snow from the 23rd onwards,
fireplaces,
lots of champagne,
and Clem's family made me feel SO welcome <3
It couldn't have been any better.
I hope all of you had as wonderful a Christmas as well,
with lots of love and hugs and pressies that made you smile and cry.
XXX