Before the big ultra-extended family dinner on the 24th,
we had a small family dinner at Clem's grandparents' house,
where his dad Didier prepared most of the food by himself.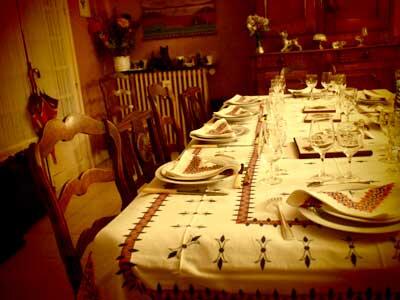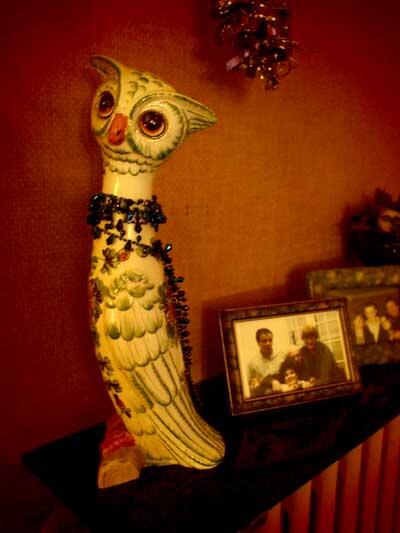 Funny owl that i fancied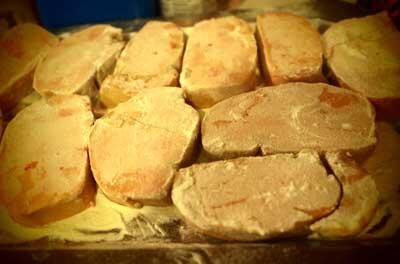 Big slabs of foie gras – ready to be pan fried
My favourite way to eat it! Followed by raw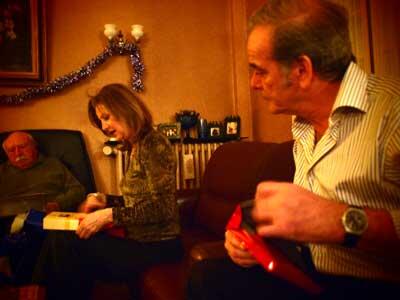 We opened pressies before dinner.
I got a lovely silver necklace from Clem's mum,
a bunch of French kids' storybooks from France,
a top from Flore,
and a scarf from his grandparents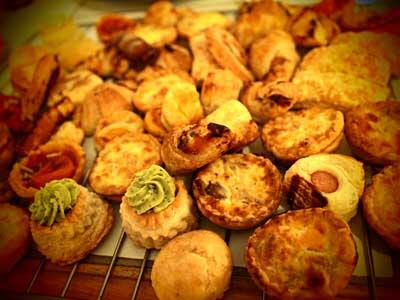 Pastries to start off our night, teamed with champagne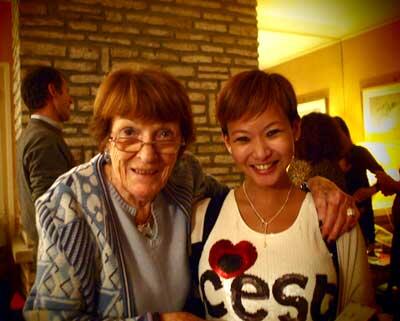 Clem's grannie and me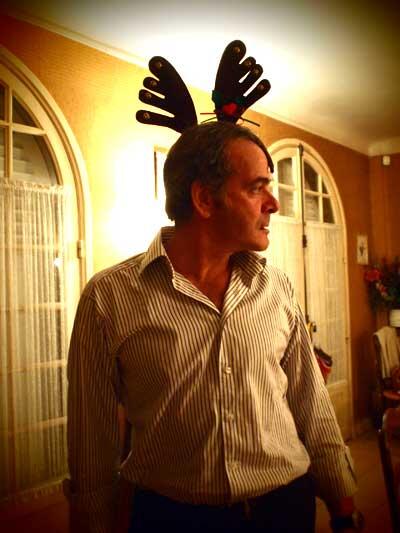 I gave Didier some reindeer ears for fun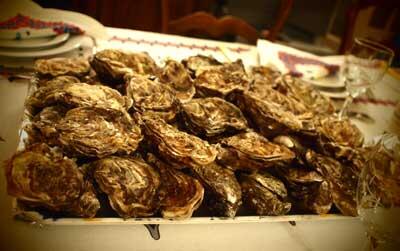 Oystersssss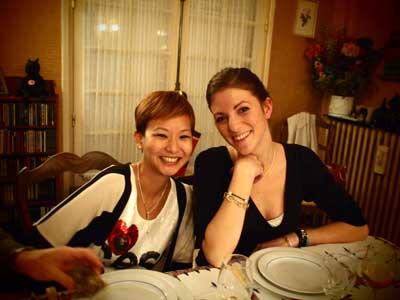 me + Flore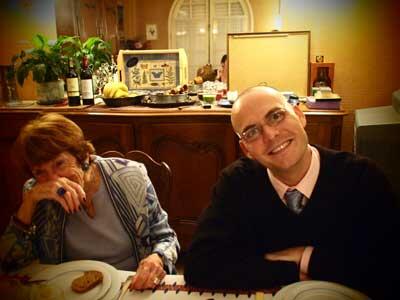 Clem's grannie laughing at him for wearing her glasses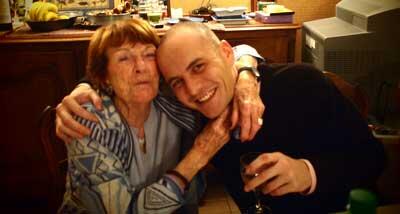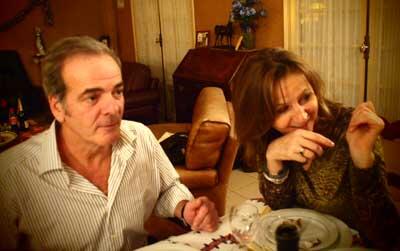 Didier + Dom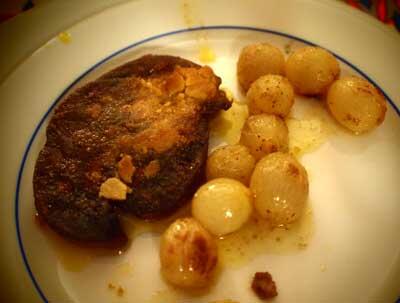 Foie gras pan-fried with grapes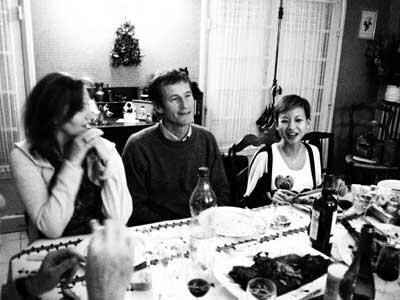 Dom, Serge, me with my mouth hanging open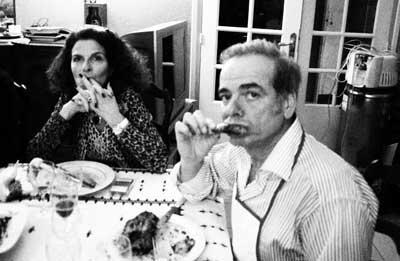 France, Didier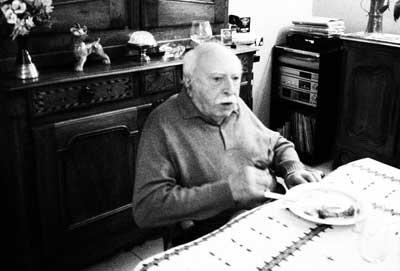 Clem's grandpa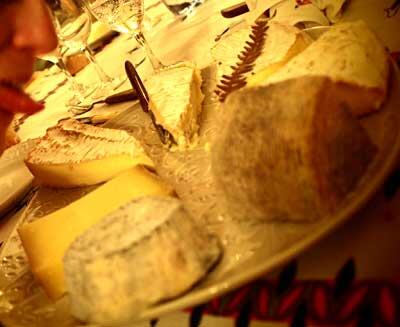 Lots of cheese after our turkey (which i forgot to take pictures of
)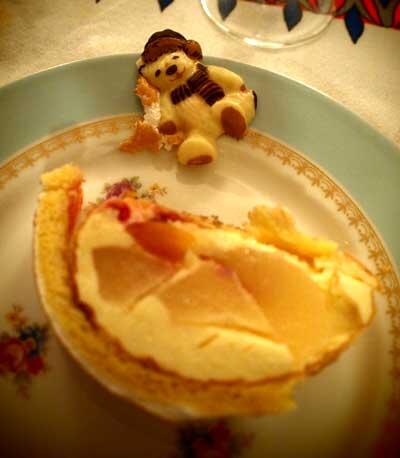 Dessert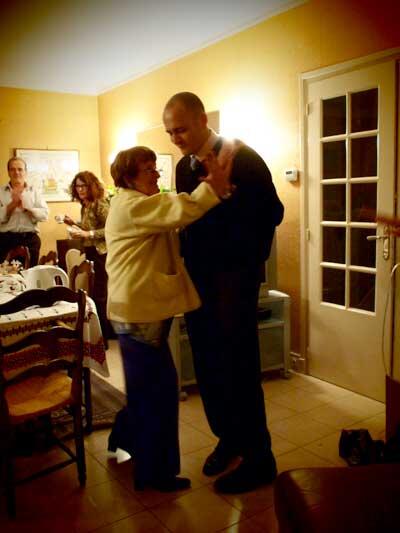 Dancing off the food after dinner!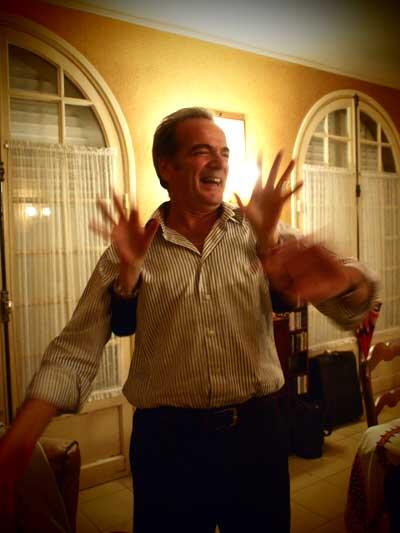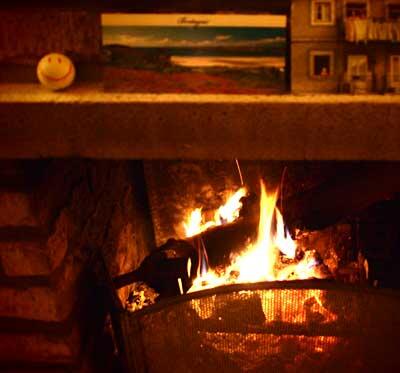 I think that was the night i ate the MOST here in France.
(The occasion i ate the most was when i threw up in my own mouth afterward :p)
At one point i physically couldn't swallow anymore.
You know? When you're so full that you're chewing and chewing but you just can't seem to make yourself swallow.
Clem saw my face and said, "If you can't finish it, leave it!"
But i'm Chinese yo.
And Chinese people don't usually leave food on the plate…
it'd be rude!
I think his family are astonished at my appetite,
and he told me his grannie and dad wondered where i put it all.
>.<
I was just allowing myself to pig out,
and then religiously start gym and yoga in January.
… which is in 3 days time.