Since i landed in Paris,
i'd been waiting to see snow.
I didn't want a thin layer that counts as snow for its first few hours,
before turning into ice or melting into slush.
I wanted Christmas card-worthy snow.
Not being impatient as the weather forecasts reported plenty of snow to come,
it came on the 23rd while we were in Le Mee.
For hours and more than a day,
it snowed non stop.
Swirling down from the sky in pretty patterns,
the white dots darted maniacally during its course,
as if unable to decide where to land.
I felt like a child again!
Deja vu jiggly wiggly feelings of boots crunching in the whiteness,
making soft squeaky sounds.
Admiring the scenery from the warmth of the car,
it looked like a big giant up above had accidentally spilled sugar frosting on the world.
Layering everything it could – cars, curbs, bushes, faux presents on Christmas trees outside, railings, rooftops, chairs left in the garden.
The world's new look suddenly seemed to go hand in hand with the cream apartment we were staying in at the time.
Belonging to Clem's aunt, it looked like something that wouldn't look out of place in Vogue Living.
Catherine greeted us with pink wine, caviar and shrimps,
wearing a dusky pink sweater and leather pants.
We sat in her cream living room with its cream carpets and eggshell curtains;
the latter, hung gallantly at the floor to ceiling windows,
as if to nonchanlantly show off its view right in front of the River Seine.
Joyce likes the apartment, Clem told his dad.
"Of course she likes the apartment
," he replied in French, "Look at it!"
+ + + + + +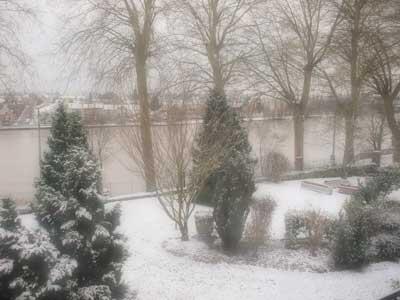 view from the living room of the River Seine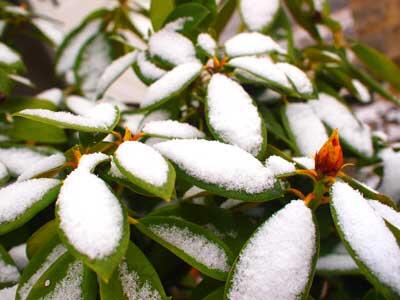 nature's miniature ladles of ice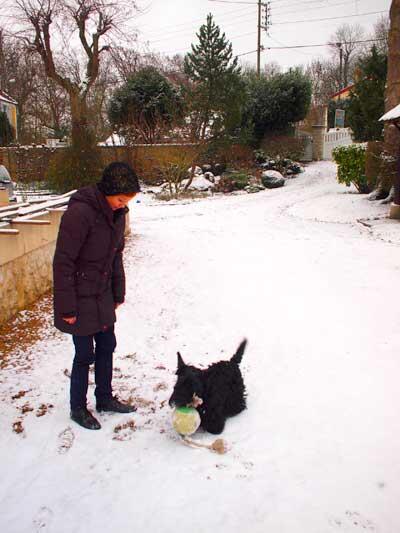 playing with grannie's scottish terrier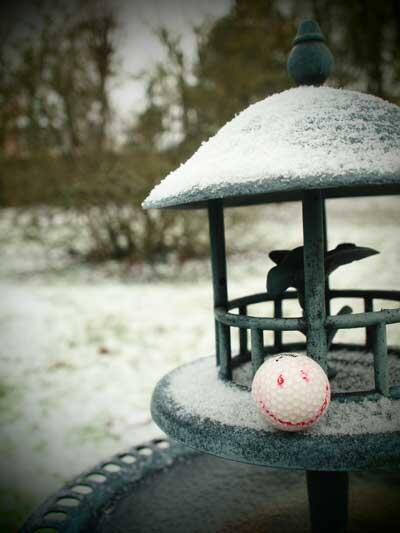 wilson's first time in the snow!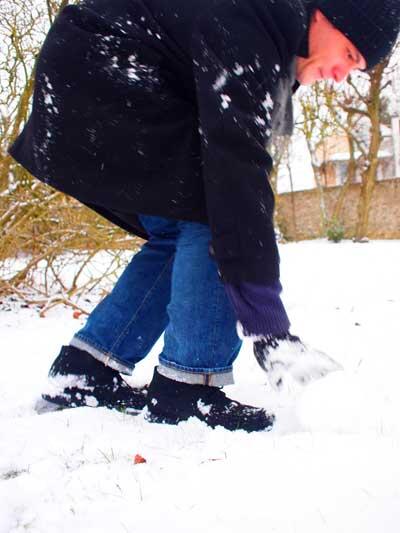 clem's gazillionth time in the snow… and he still managed to fail making me a giant snowball