A month ago, KBF was hired to engage some influencers and bloggers for NUXE, a French skincare brand that is sold in SaSa. I first used NUXE when I was one of the judges for the Harper's BAZAAR Beauty Awards a few years ago, and gave it high marks for its gentle efficacy on my skin. It is most pleasant to use, and a brand i'd return to for its reasonable price point.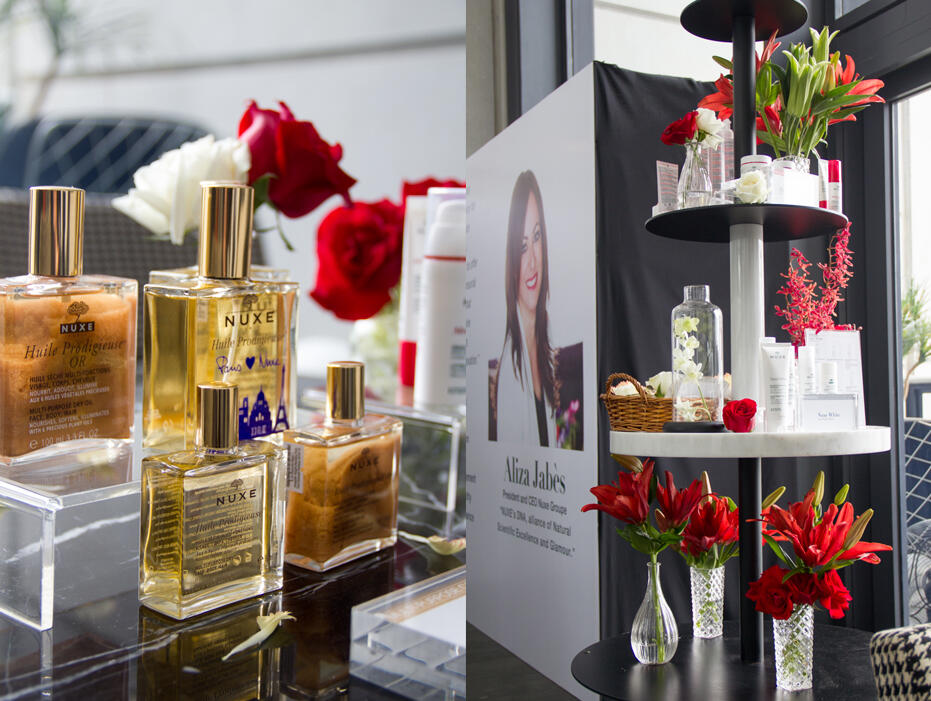 Founded by Parisian mother, wife and entrepreneur Aliza Jabès based on her passion on the infinite power of plants; NUXE started off as a small, natural R&D skincare laboratory based in the City of Light in the early 90s.
When Aliza was a child, she was fascinated by the endless bounty and inspiration of Nature, and was further convinced at a young age by her research pharmacist father on the major therapeutic discoveries that originate from the world of plants.
She decided to create a brand of natural cosmetics that combined the unique concept of Nature and Luxury – fundamentals that have guided, inspired and nurtured the brand's philosophy through the years. Aliza's urban roots mirrored her own desire in having products that do that they promise to without an endless skincare routine, and having textures and fragrances that appeal to the senses without compromising on results. The outcome is a range of essential must-haves with a touch of glamour.
In 2002, she opened her first NUXE spa, 32 rue Montorgueil, in the historical centre of Paris to give the brand a place in which Beauty and Well-being, Emotions and Sensations are expressed.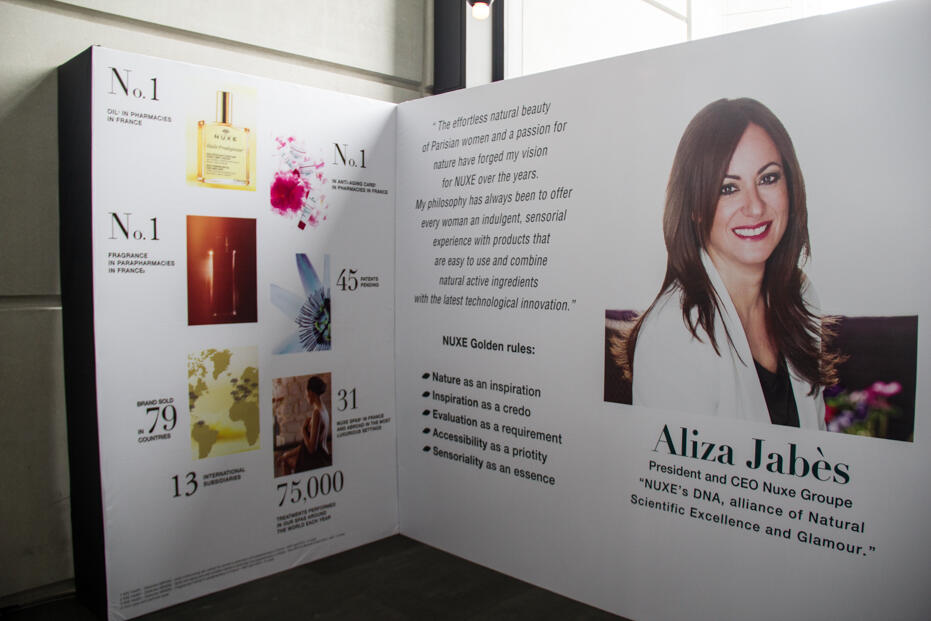 Today, the NUXE R&D lab is the biggest independent natural cosmetics laboratory in the heart of Paris. Each day, dozens of researchers apply cutting edge technologies to uncover the timeless secrets of plants sourced all over the world. The expertise of Nuxe laboratory is recognized for its innovation while keeping to Aliza's philosophy to provide ultra-feminine skincare inspired by nature and based on fundamental truths born from pharmaceutical approach and adapted to cosmetic requirements.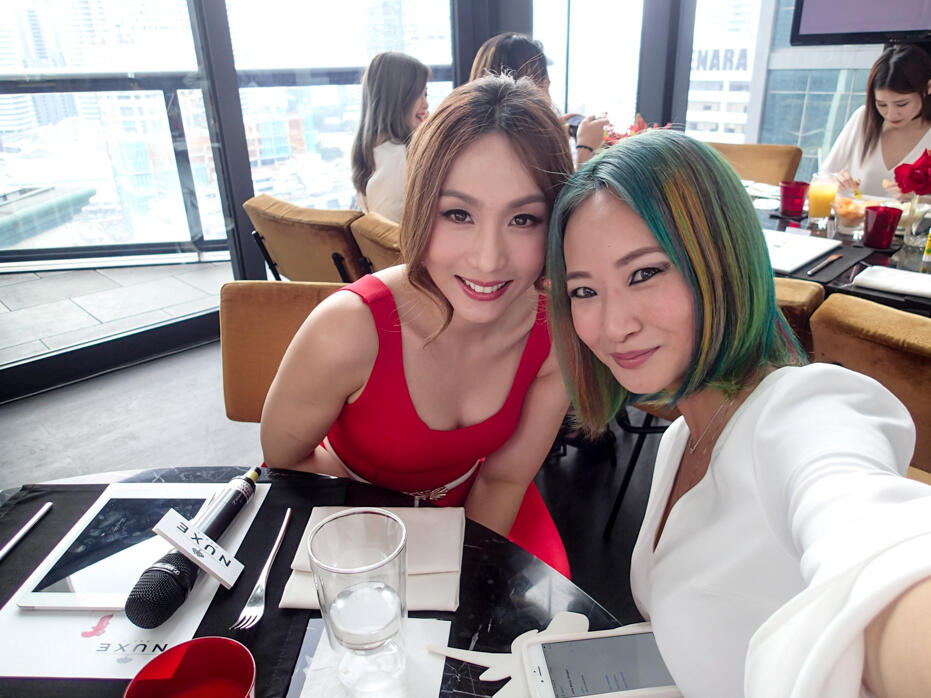 Belinda Chee emceed the event that afternoon.
She told me that she knew Jun from their competitive swimming days in high school, tho they were representing different states.
NUXE arranged a creative activity for all guests that day. Due to the concept of how all their products are based on plants and nature, they prepared personalized sheets for us to put together our own petal art, complete with frames after.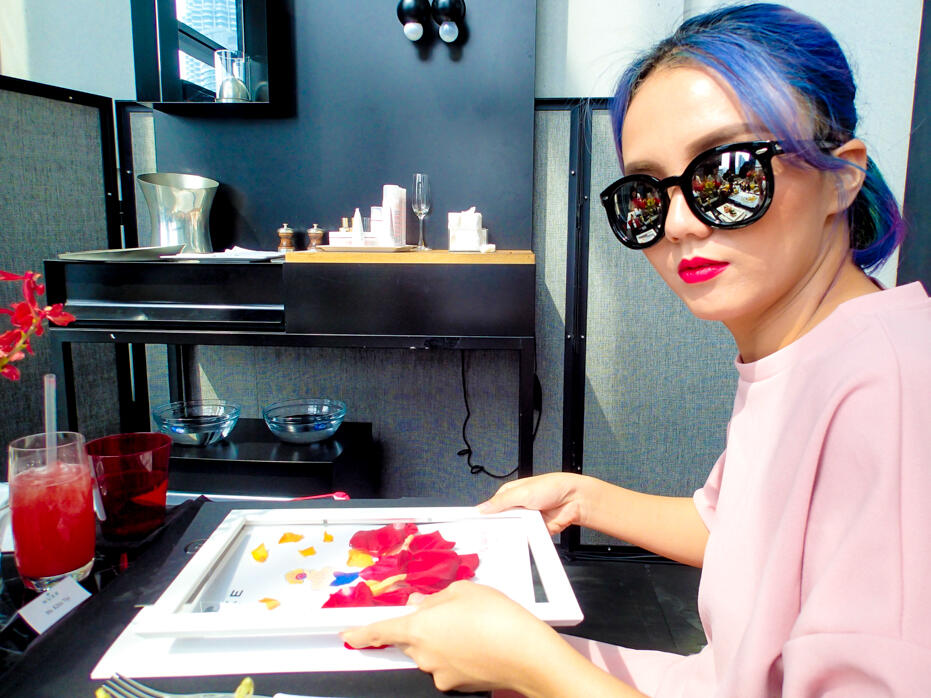 Kittie Yiyi getting her creative on. I think hers is always on. Never off.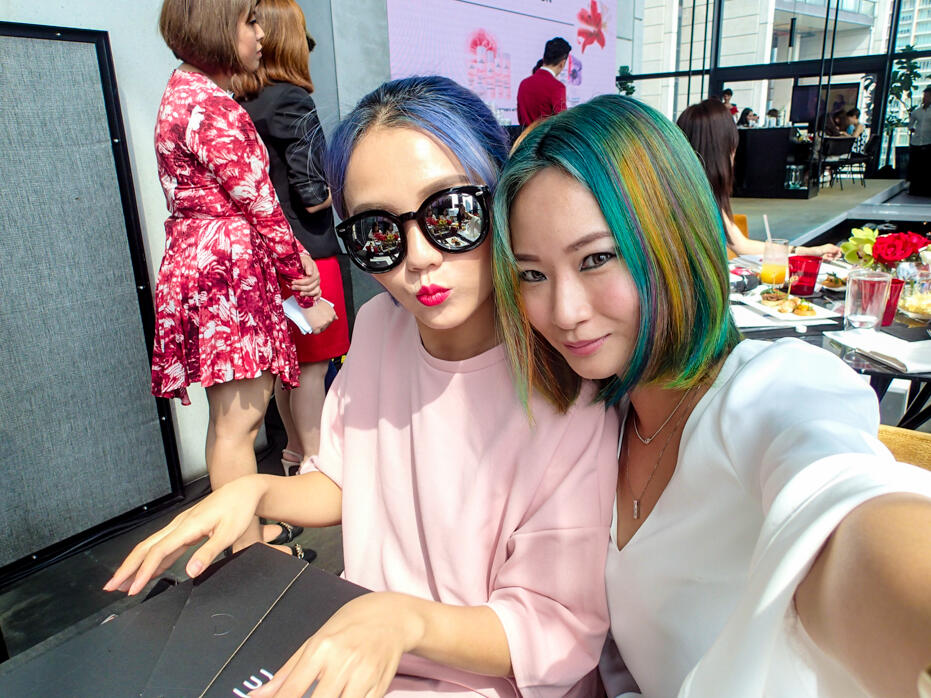 Unicorns unite!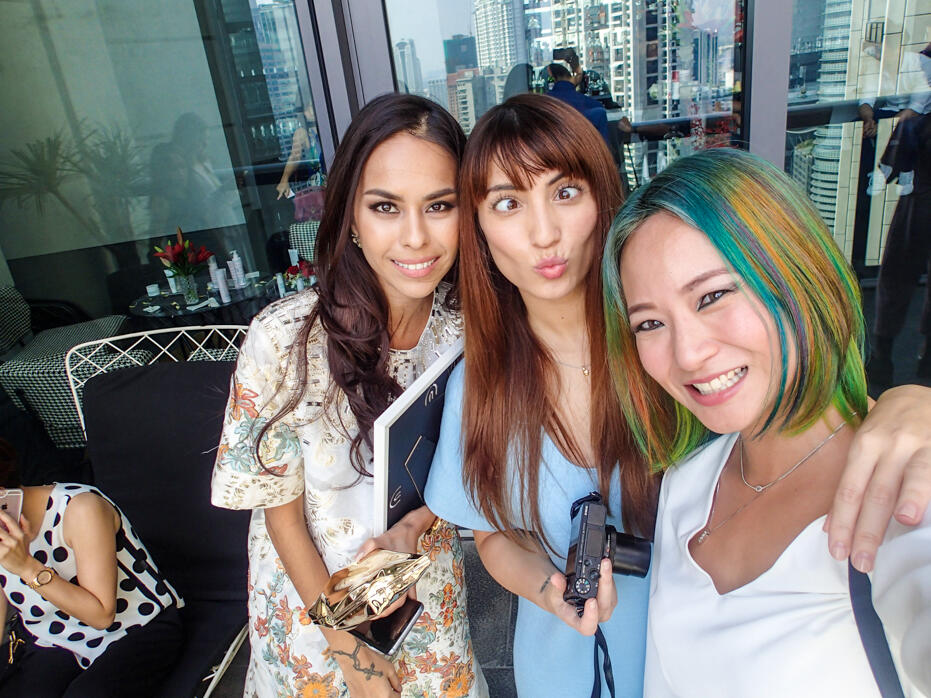 Kim Raymond, Patricia K, and me!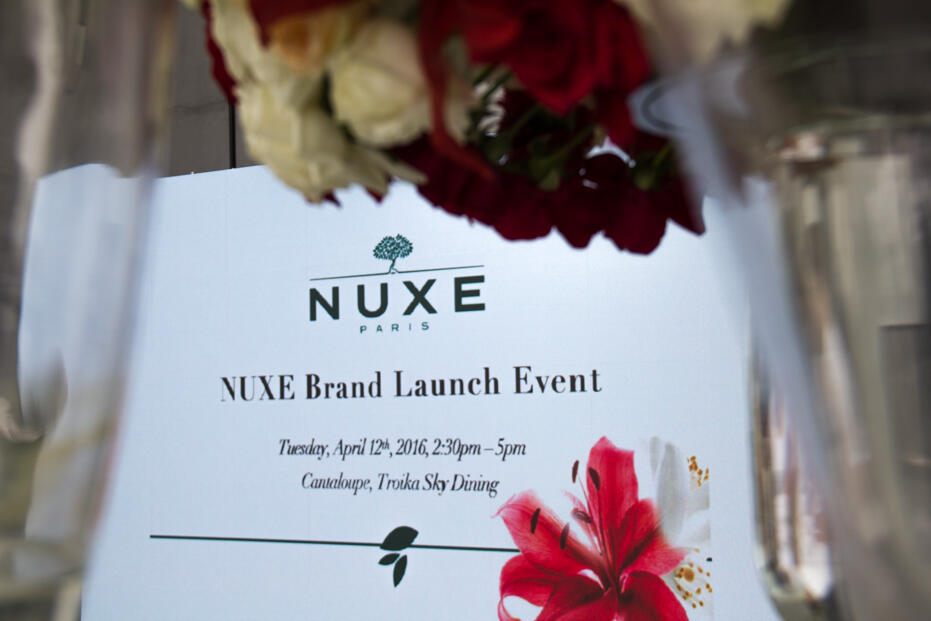 Cantaloupe at Troika was beautifully set up for the event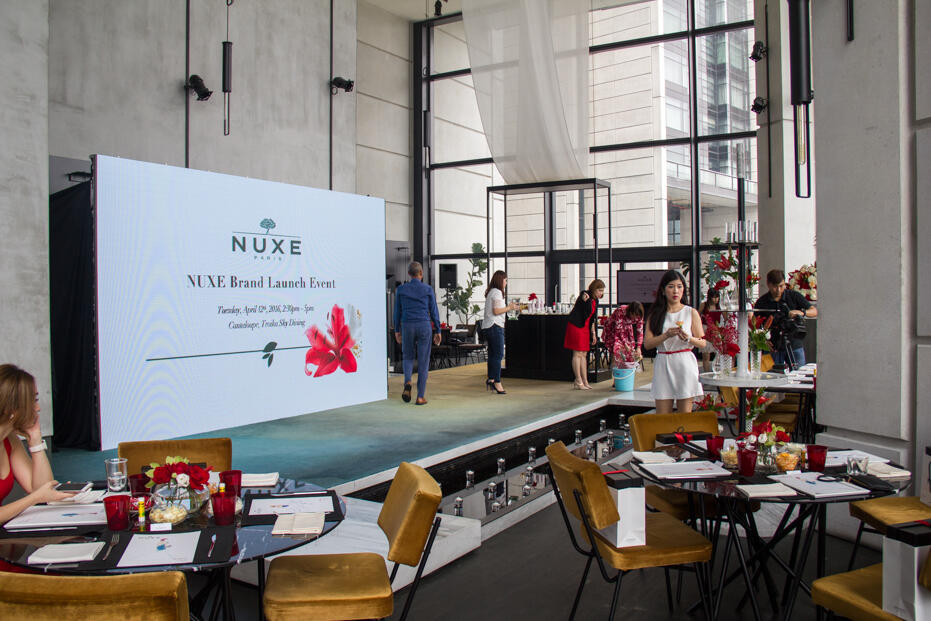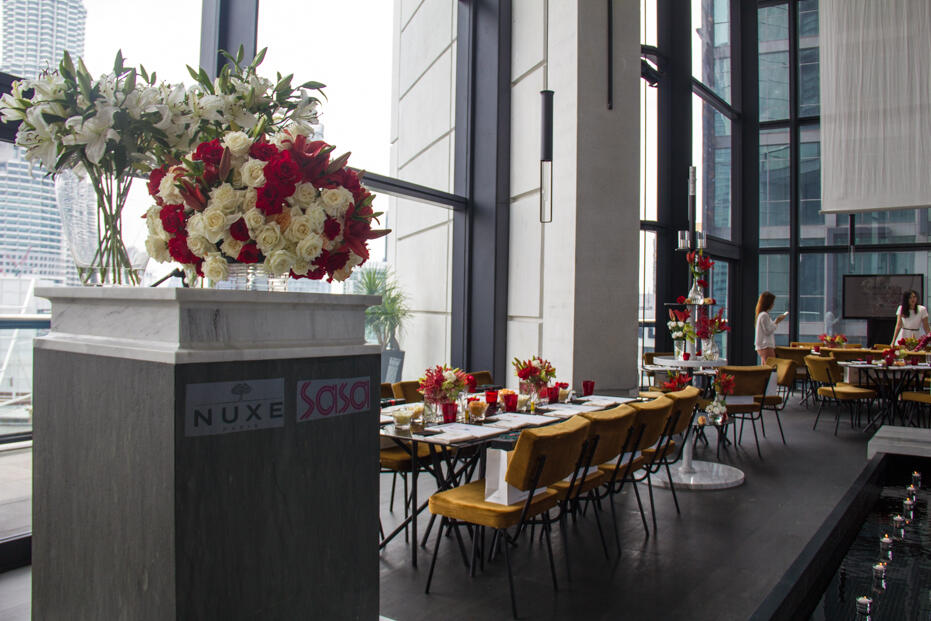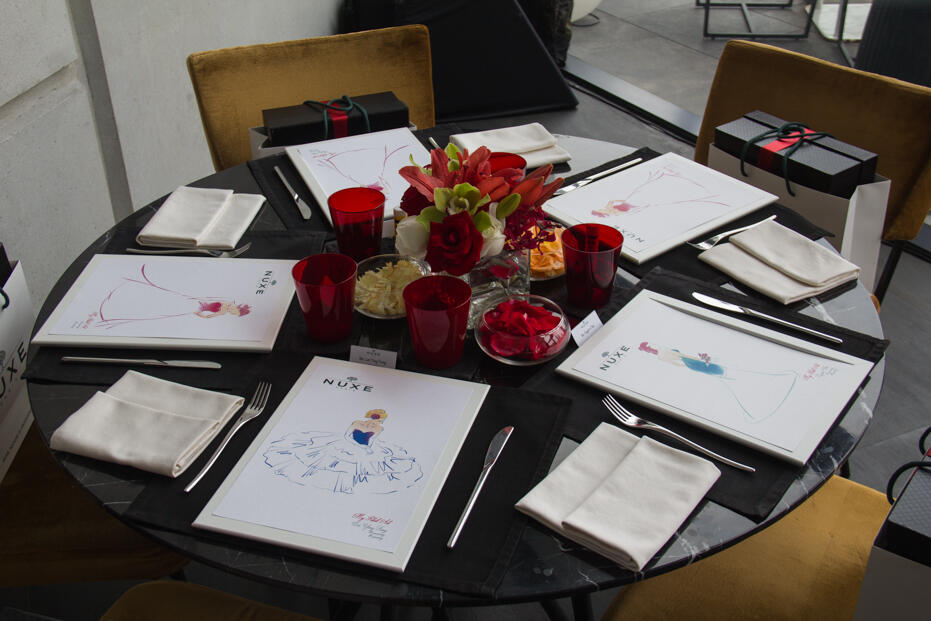 Notice how everyone's petal art sheet is designed differently?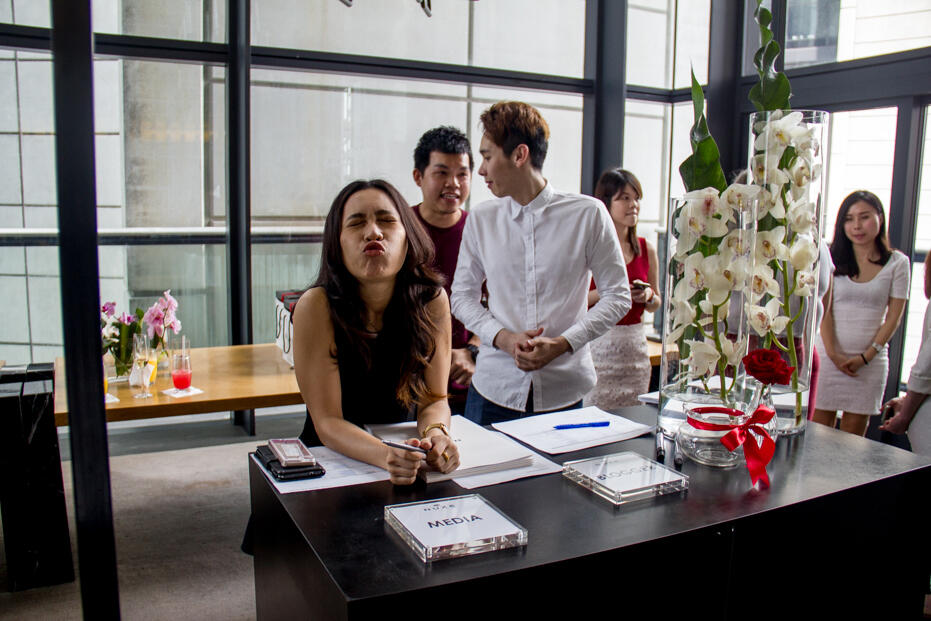 Faridah/Baby being cute. As always.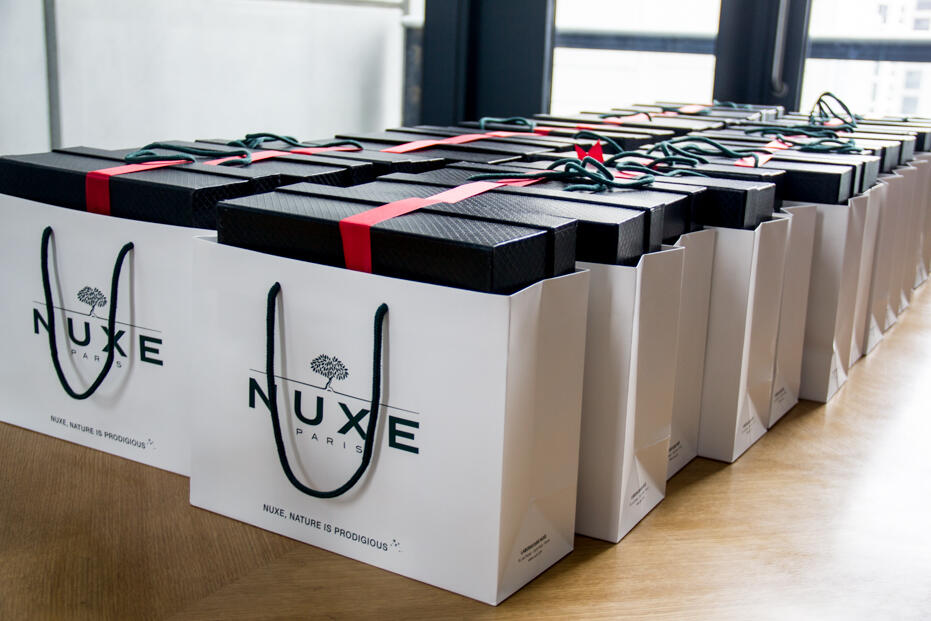 Lots of NUXE goodies inside!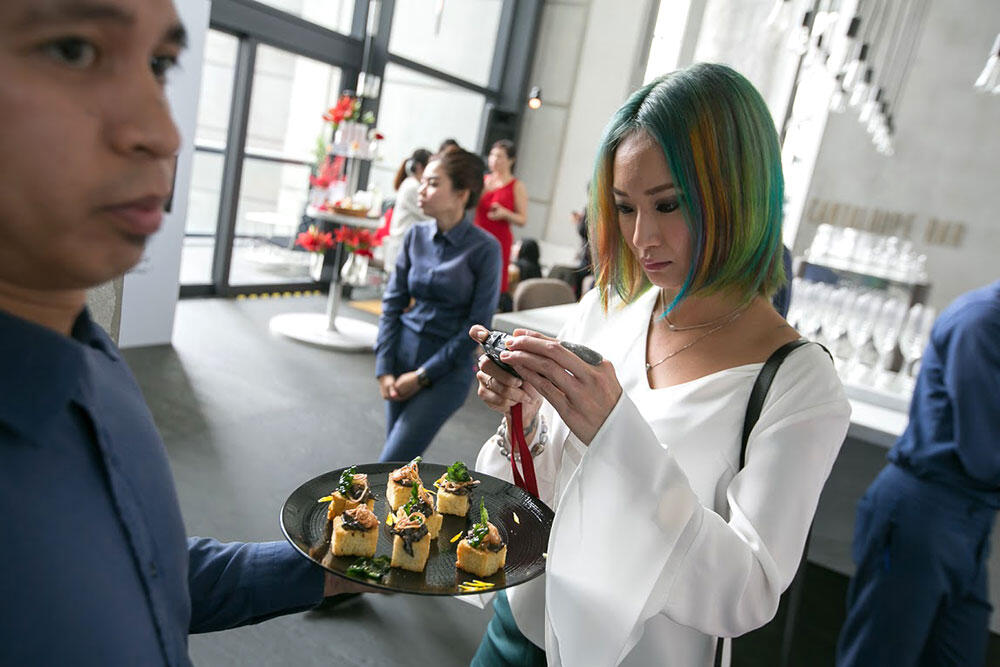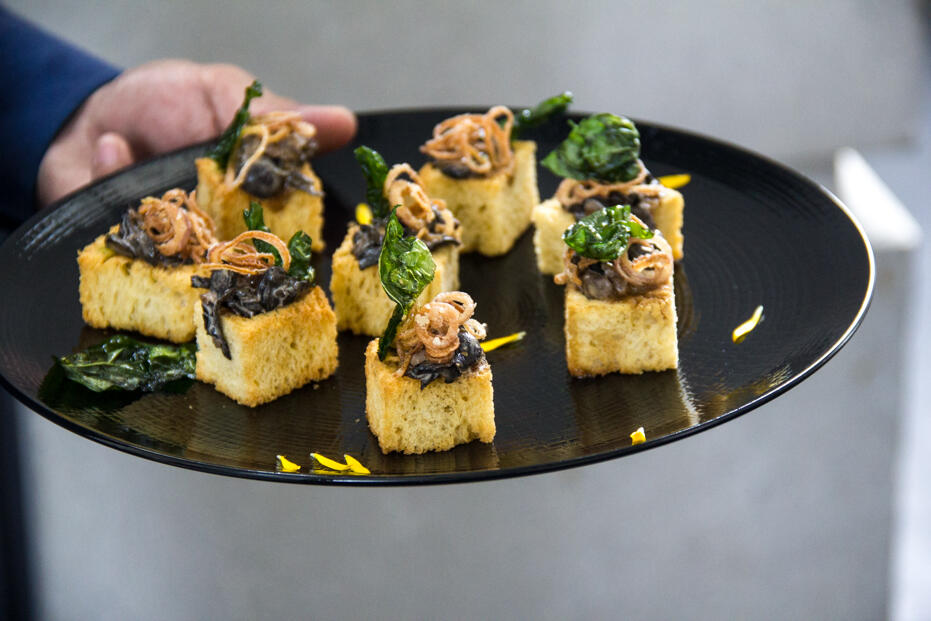 The canapes in Troika are consistently pretty every time i go there!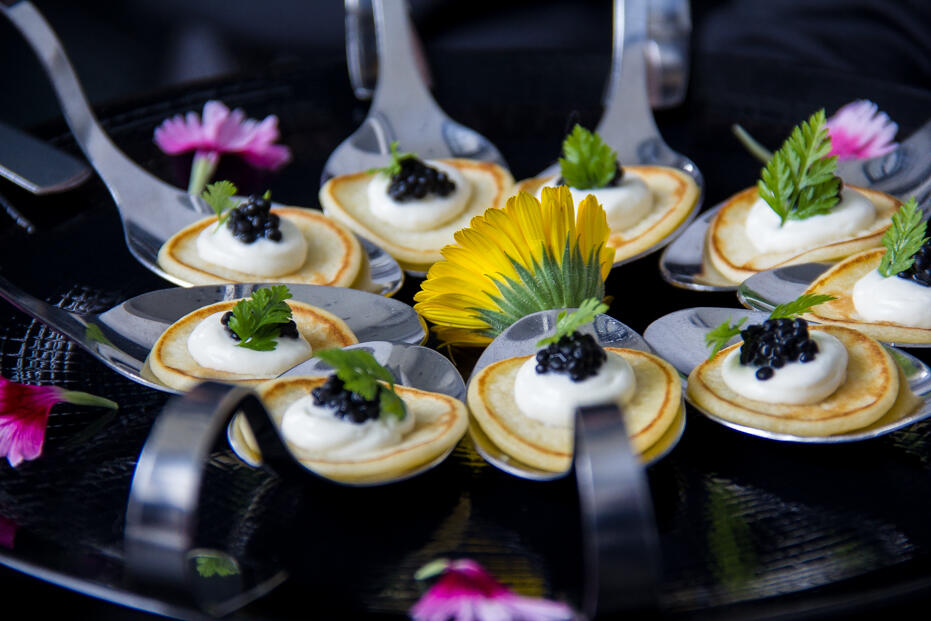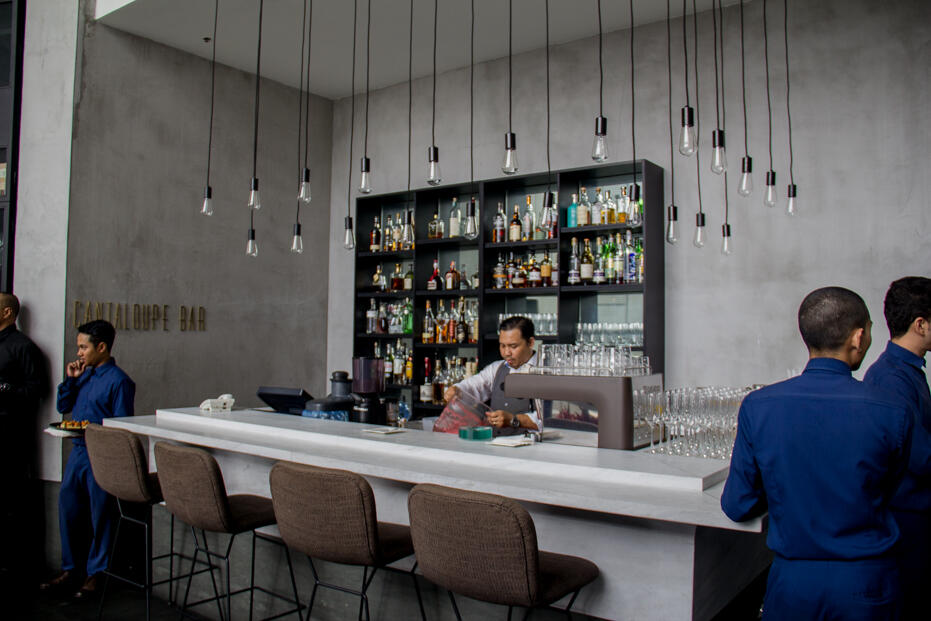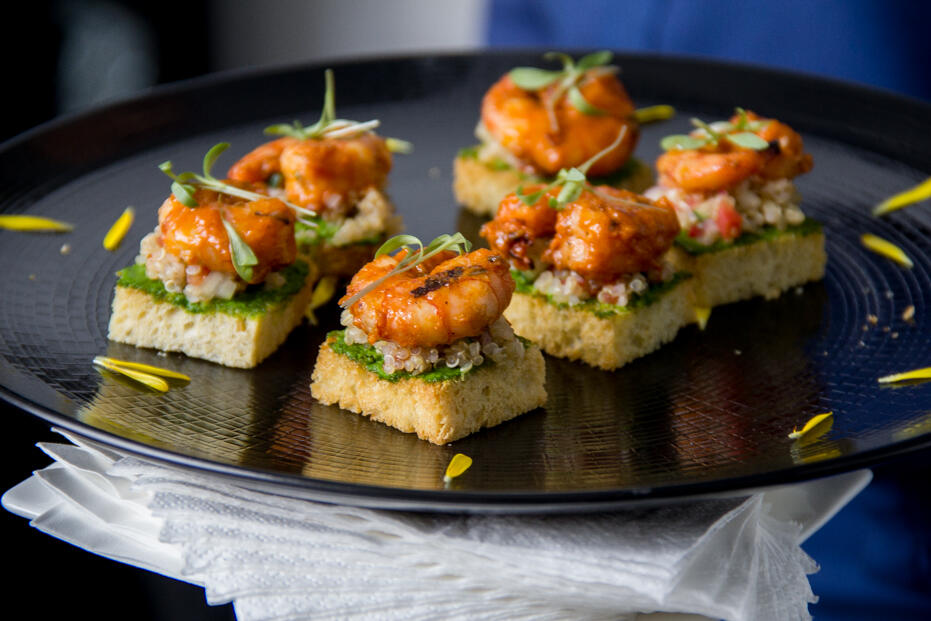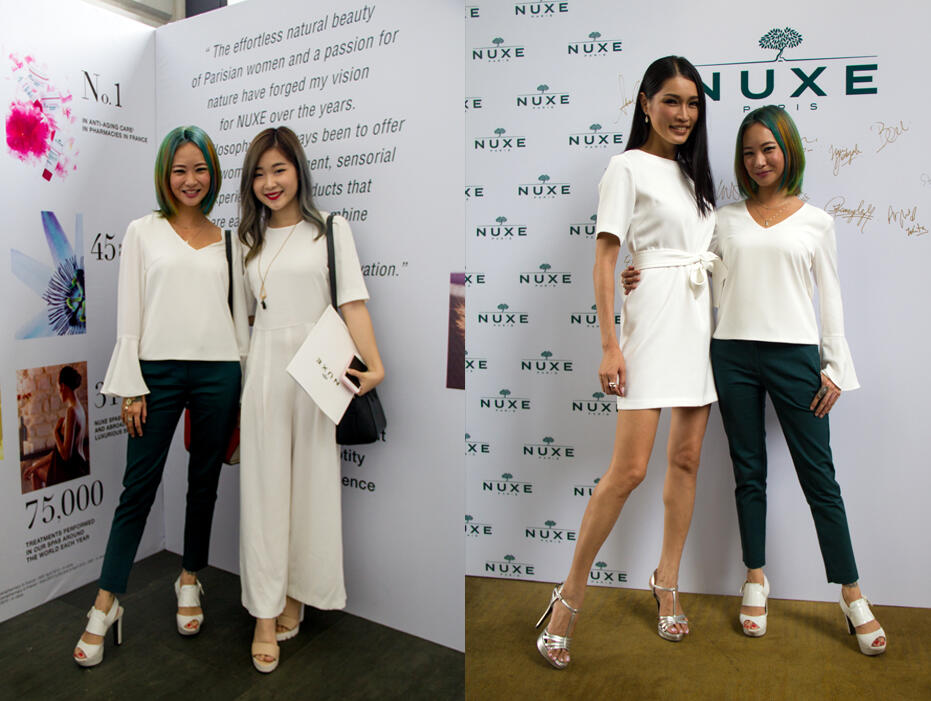 With Jessica Chaw, and Amber Chia
My bell-sleeved top and pants are from Love Bonito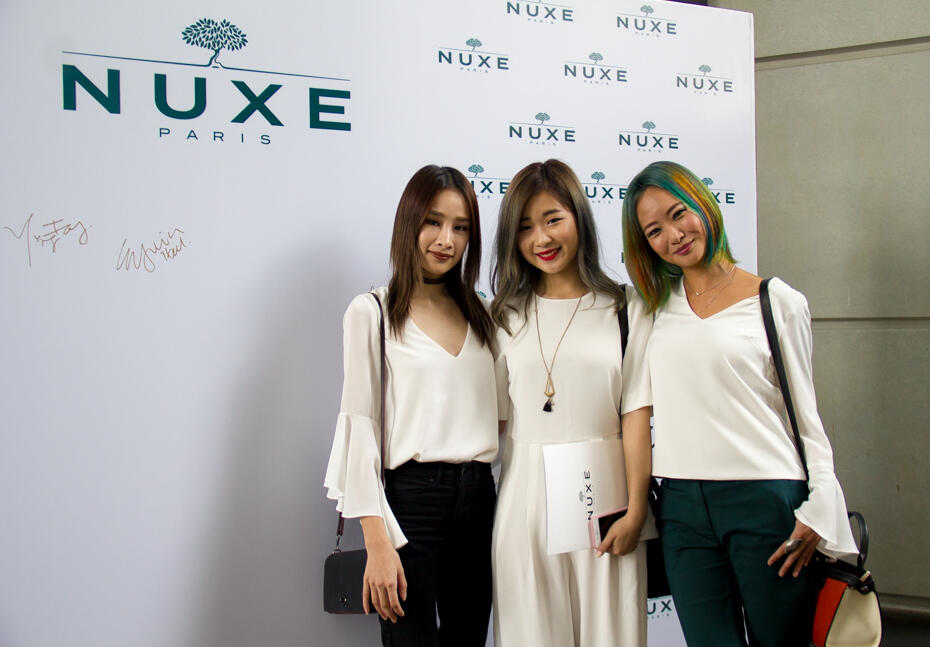 Cherrie Mun, Jessica and i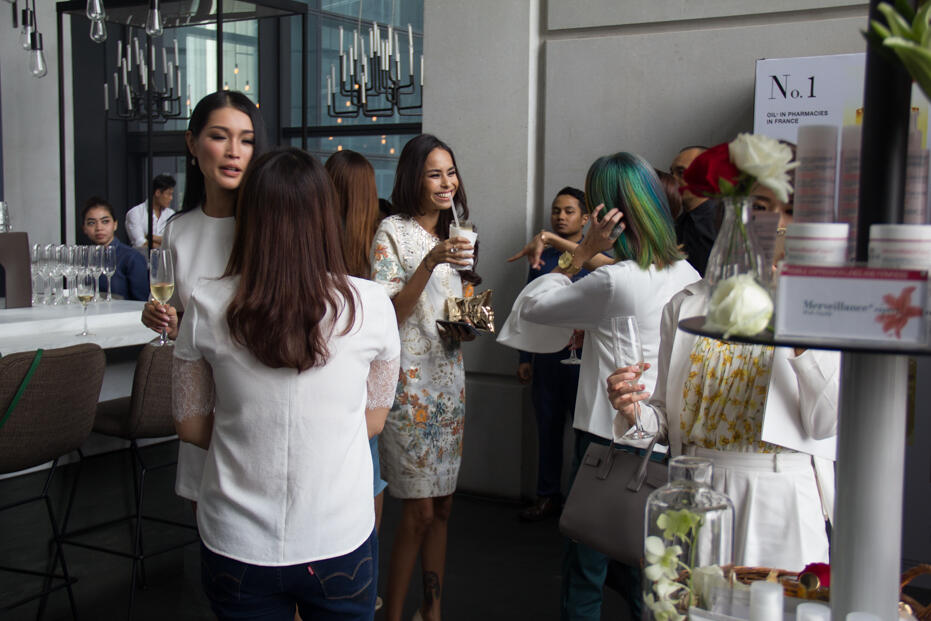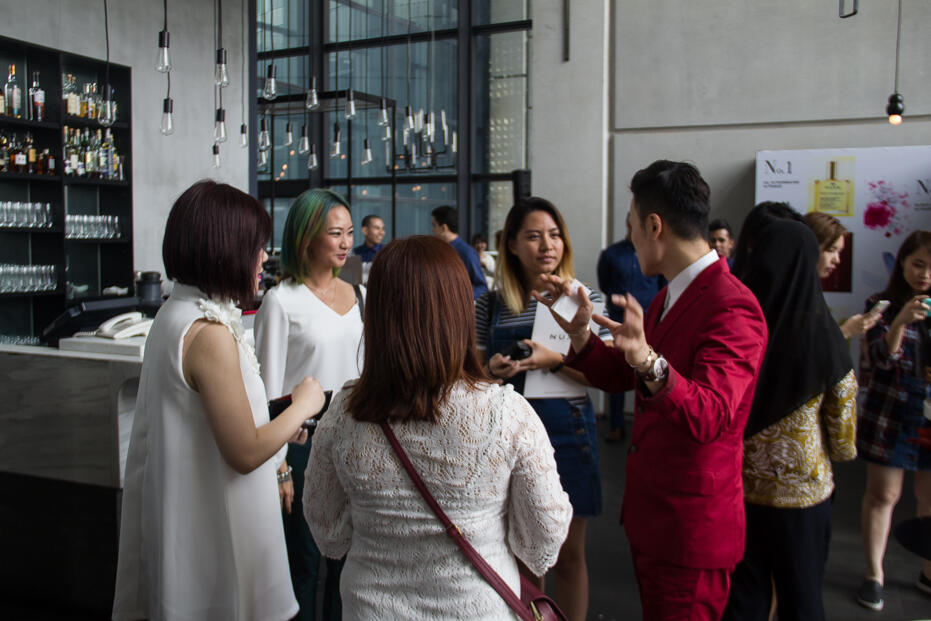 In red is Ryan Lau, Regional Education Manager of NUXE, dispensing info about the brand to us.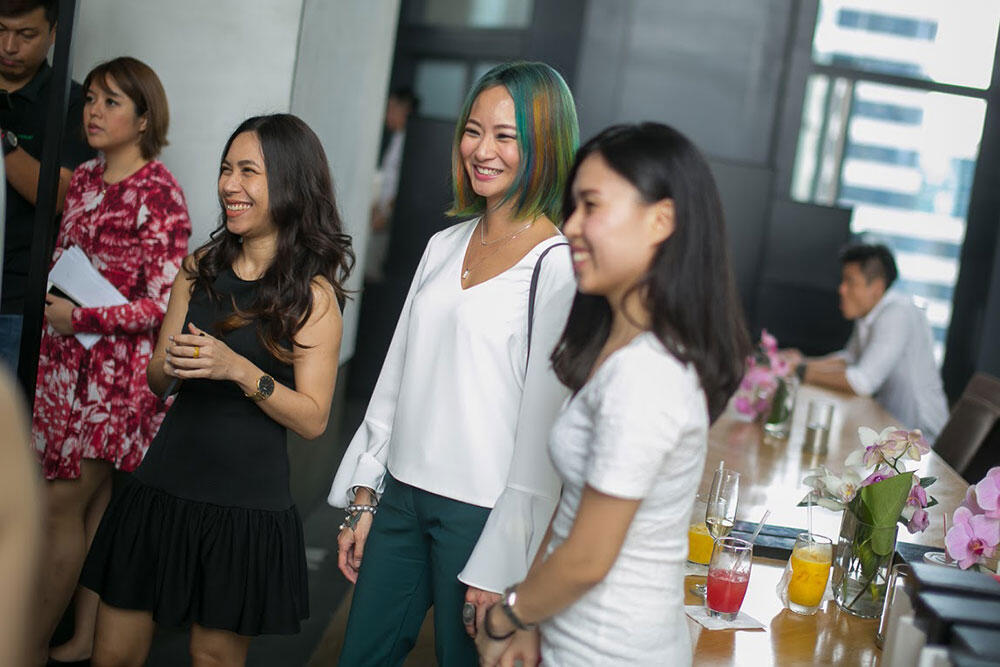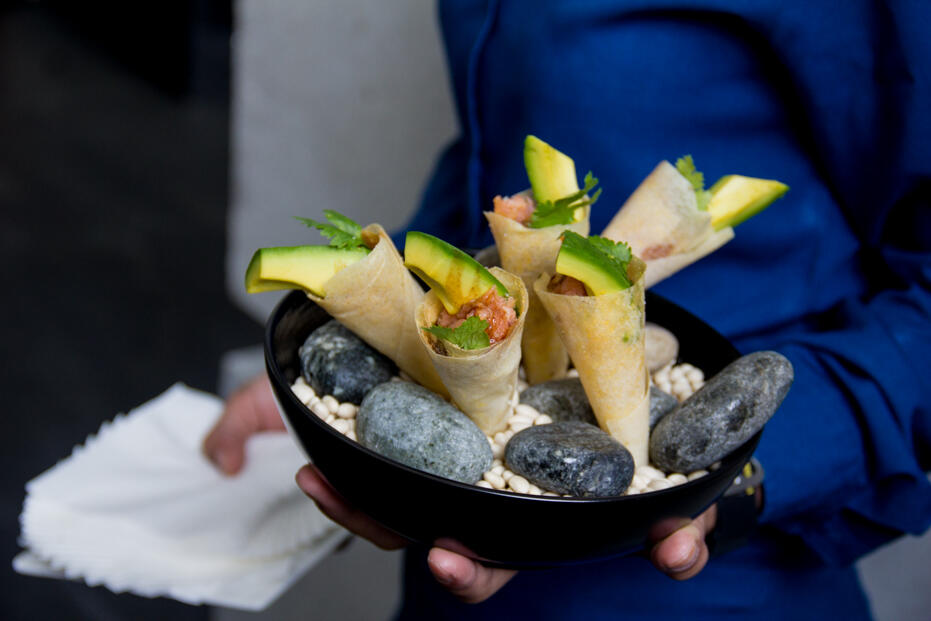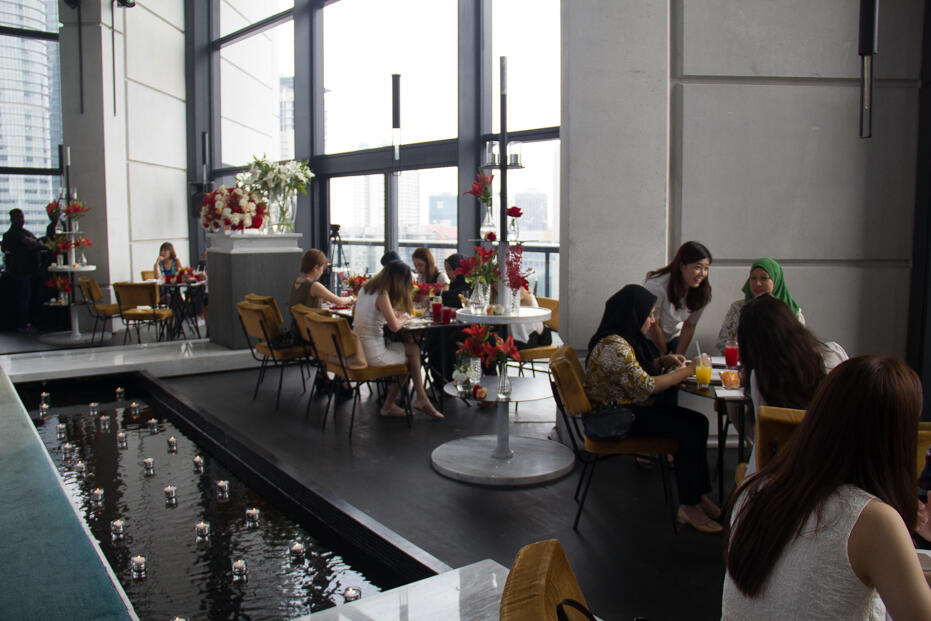 Everyone was totally into their petal art! In fact, they were SO into it that nobody was talking to each other for awhile cos they just wanted to focus..!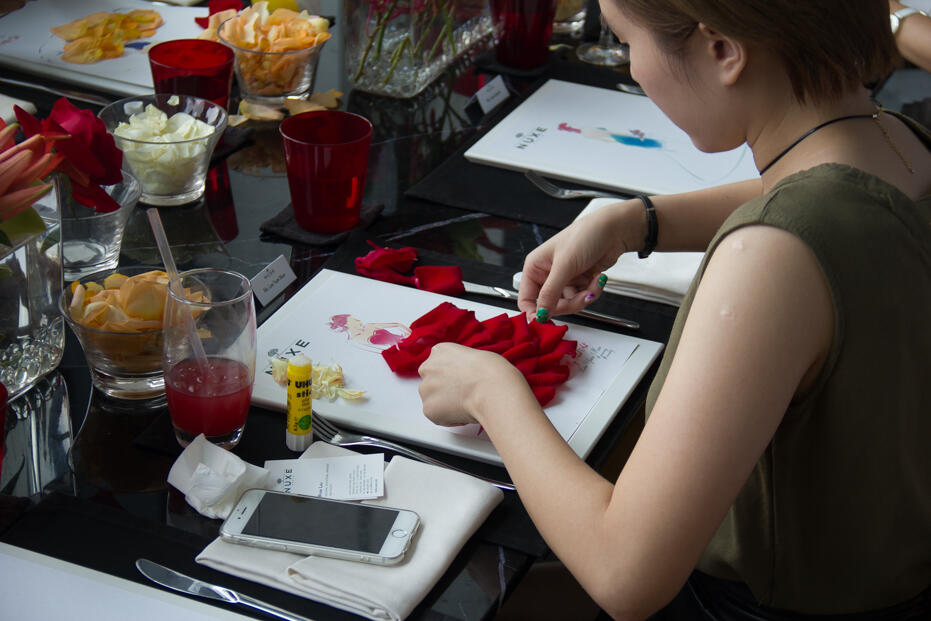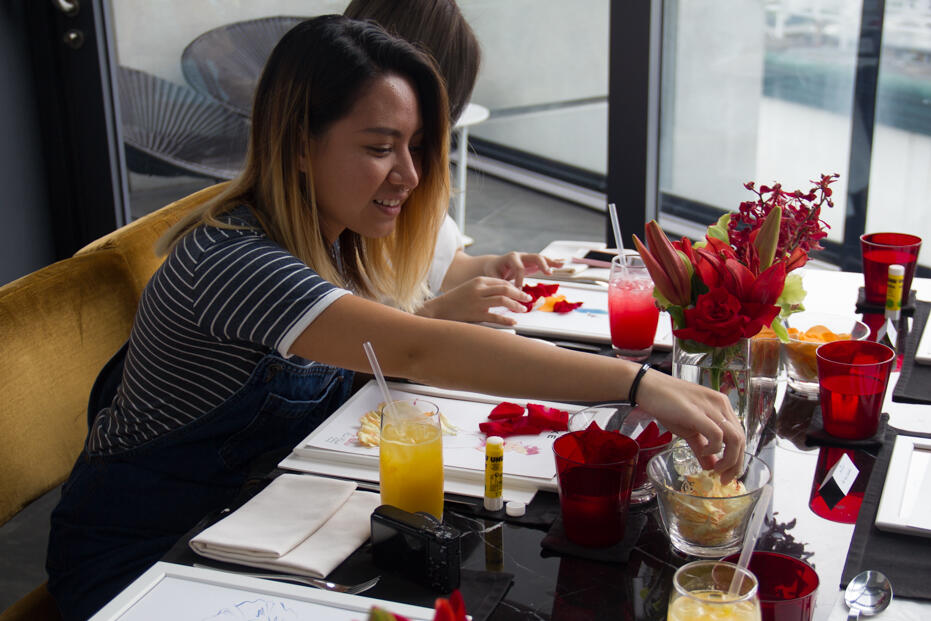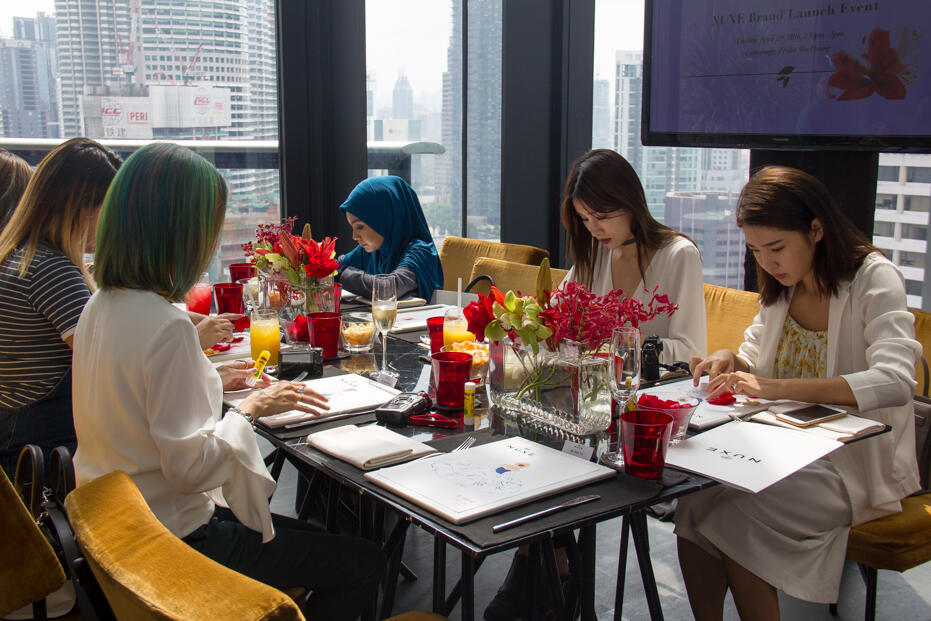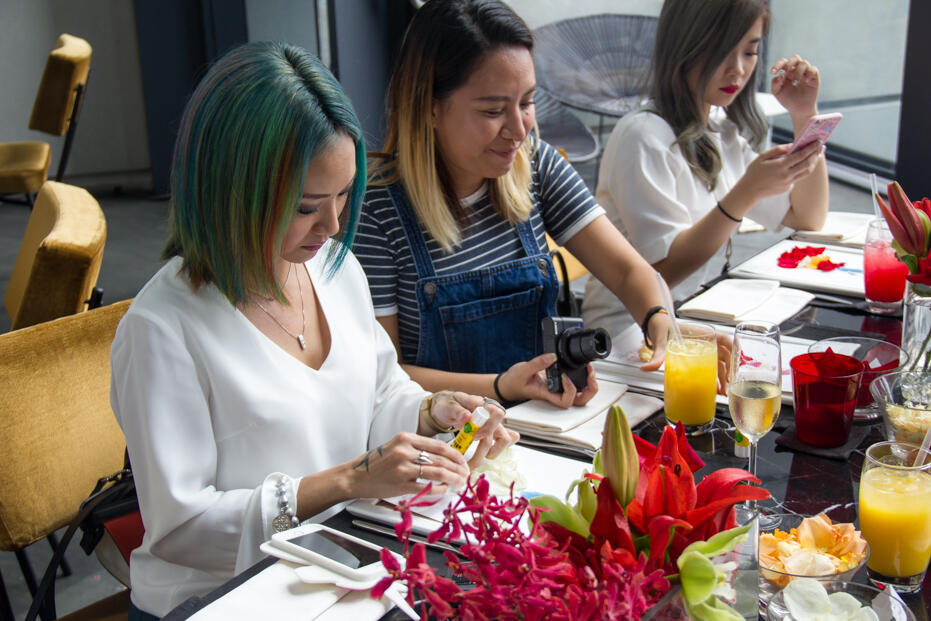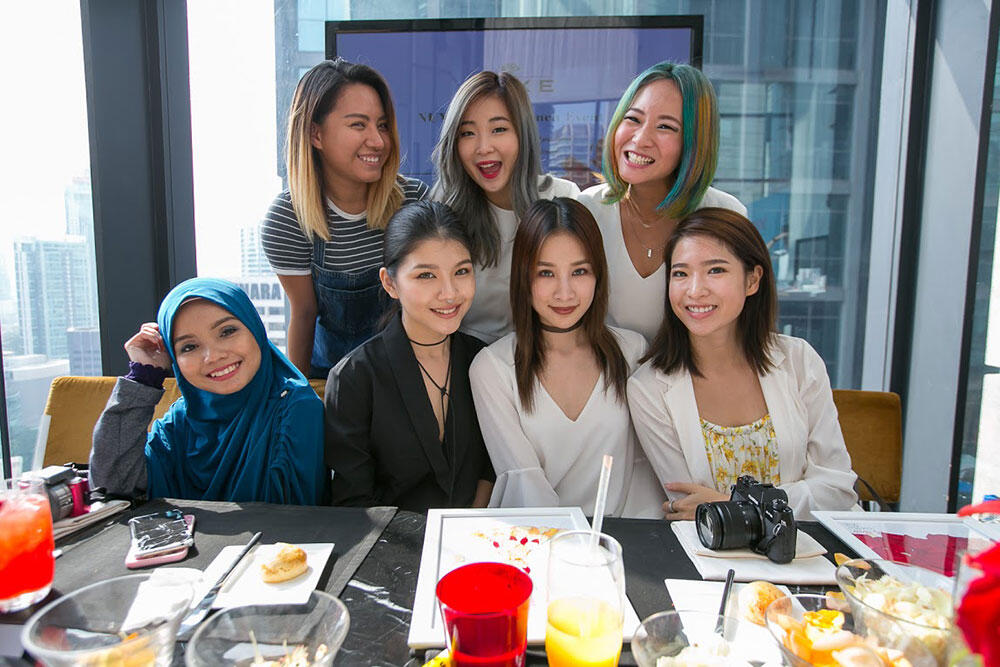 Top: Hanie, Jessica and i
Bottom: Yuyu, Jxhia, Cherrie and Isabella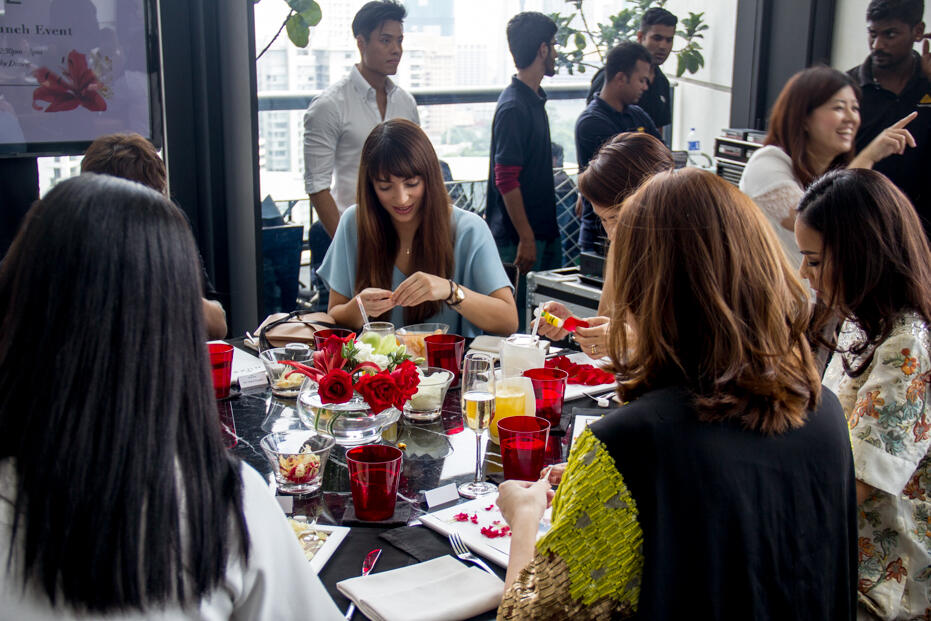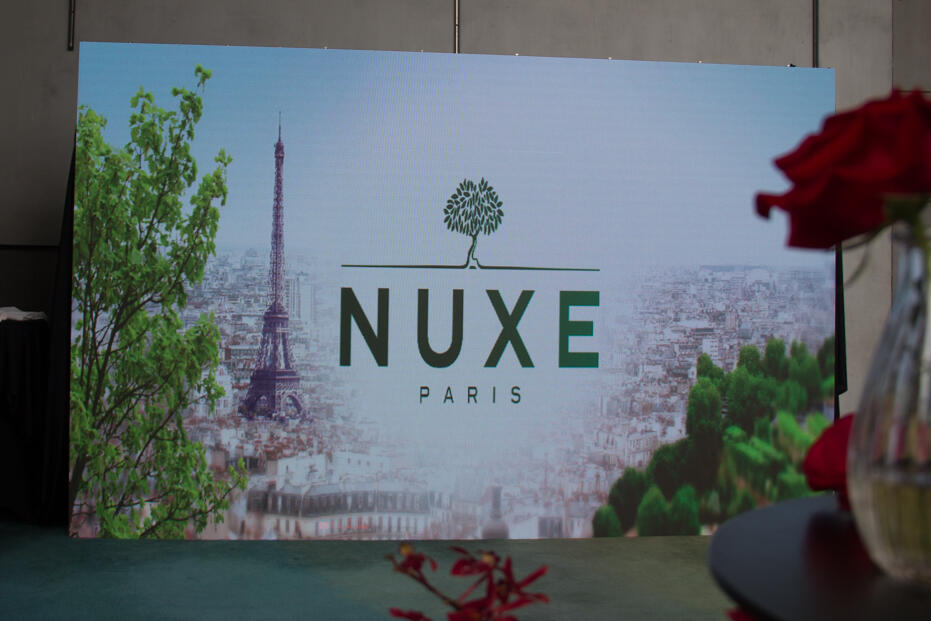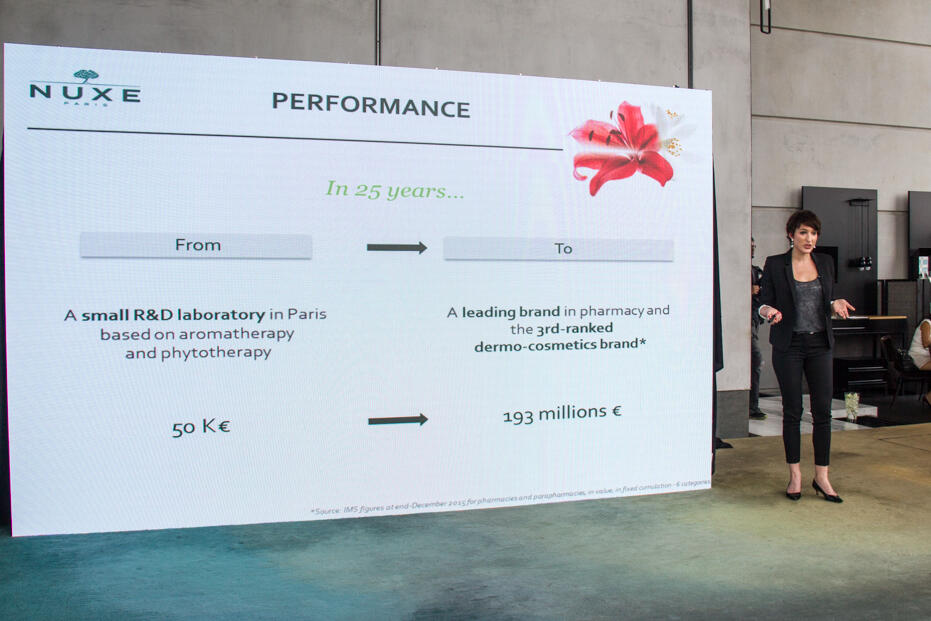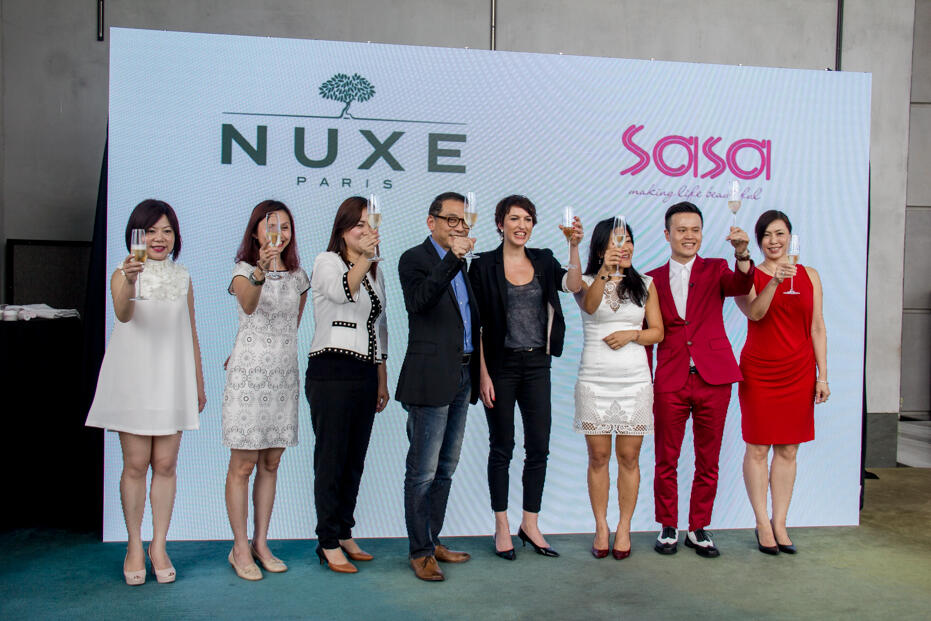 The NUXE brand team from HK and Paris flew in for the event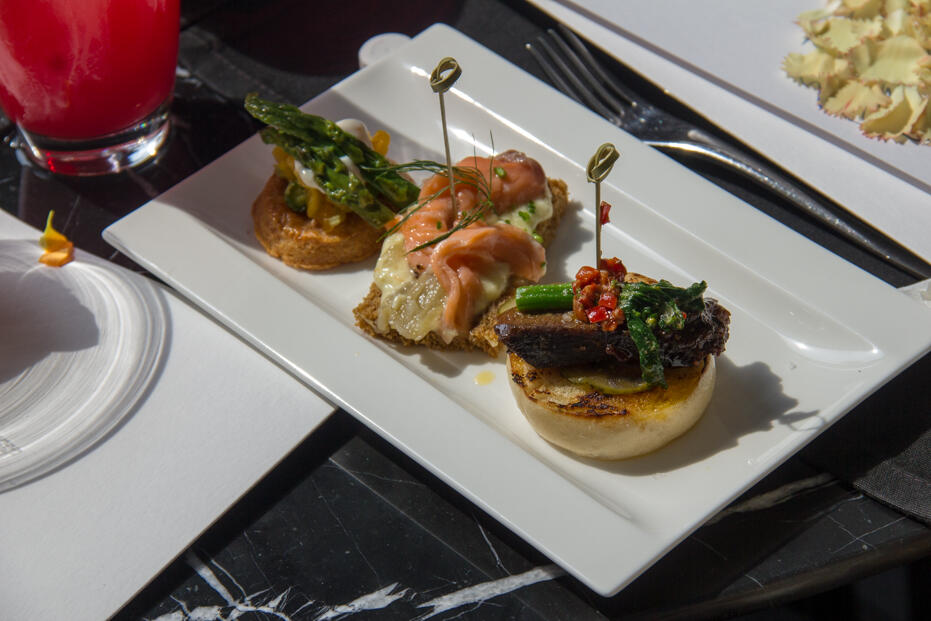 More food served during the presentation and speeches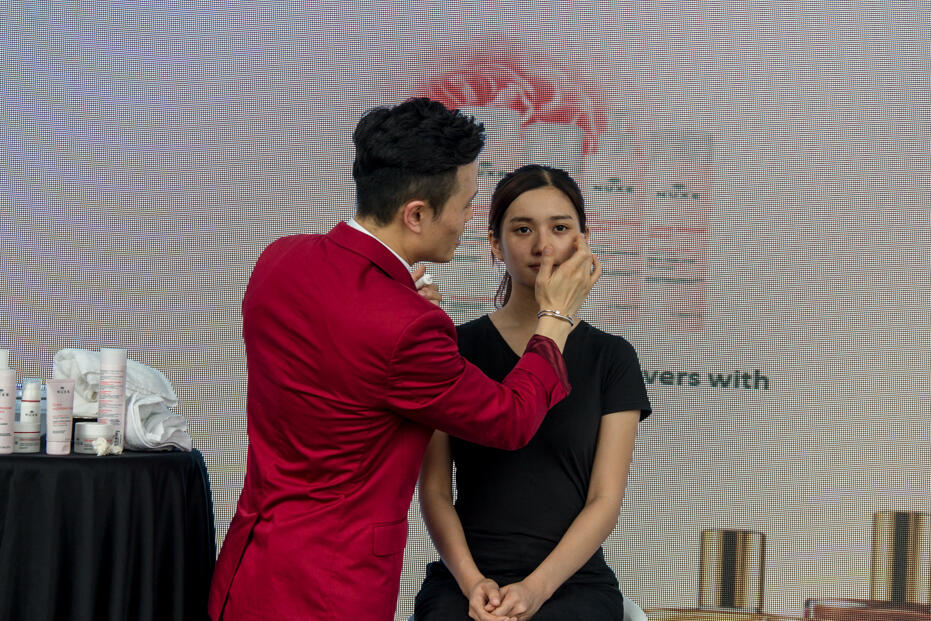 Ryan gave a demo, and we all got to try how the creams felt on our skin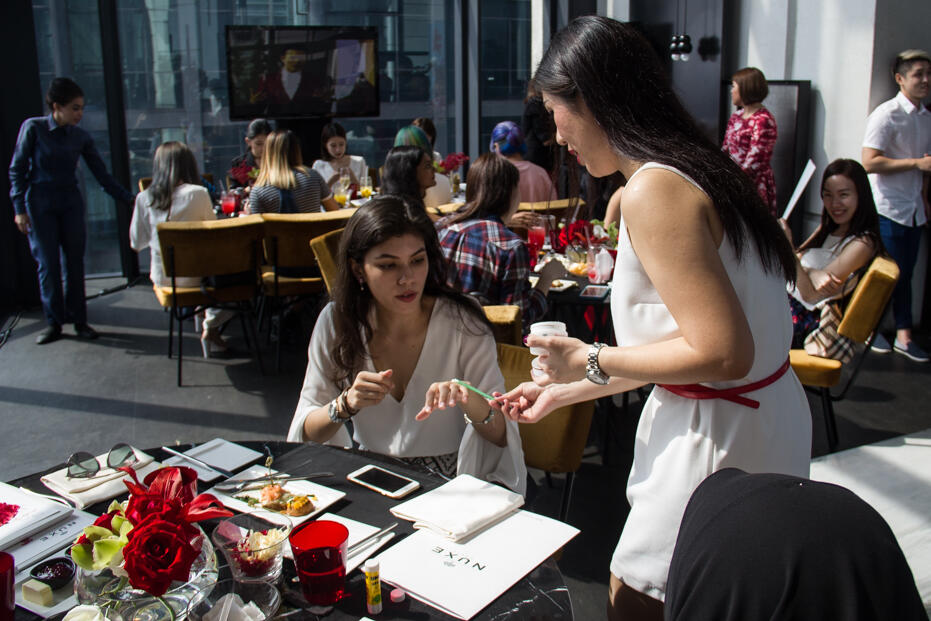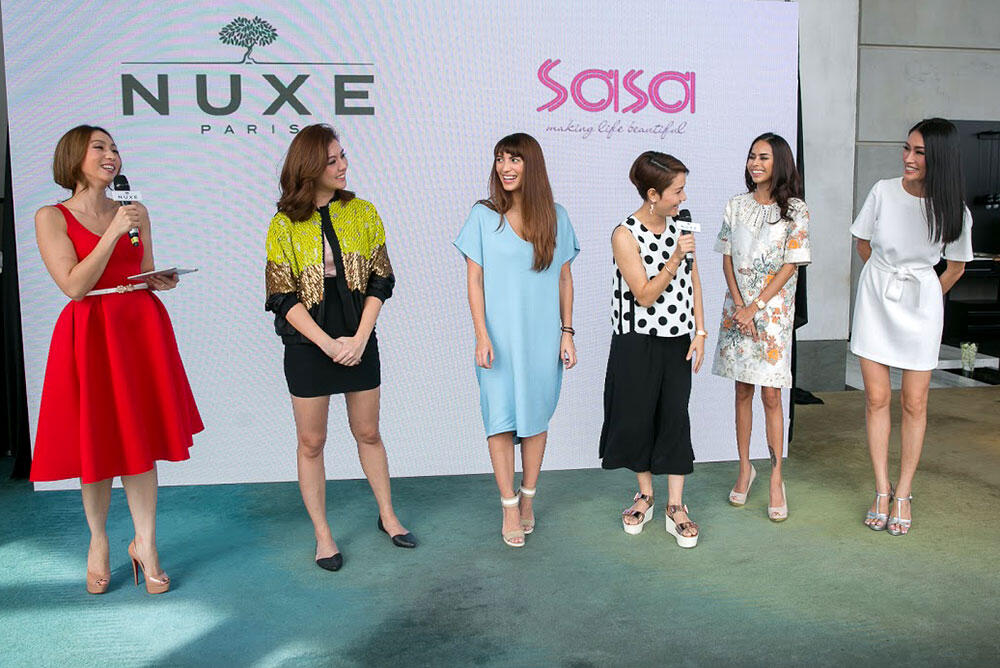 Bel chatting to Carey Ng, Patricia, Yasmin Hani, Kim, and Amber bout their experience with NUXE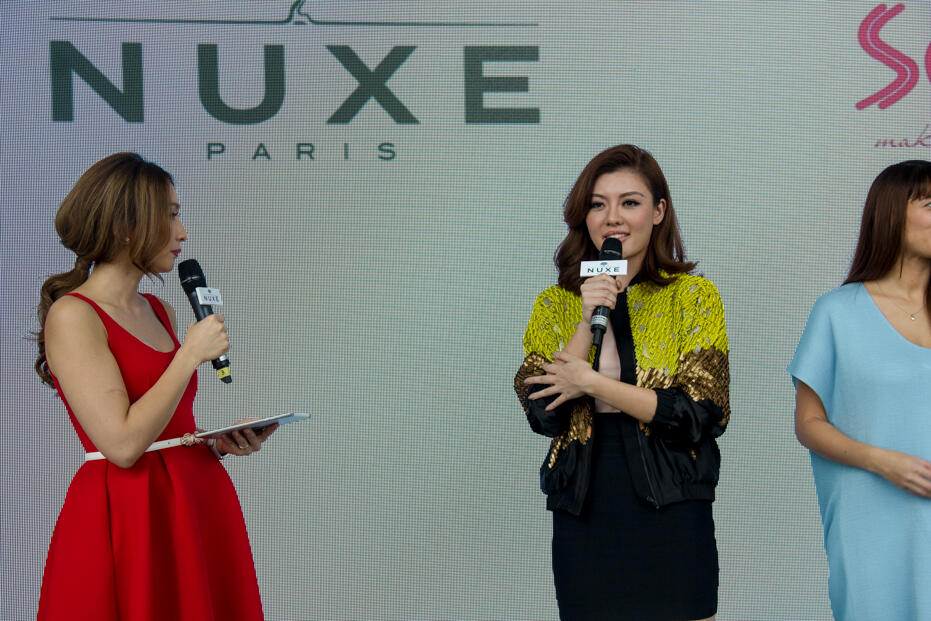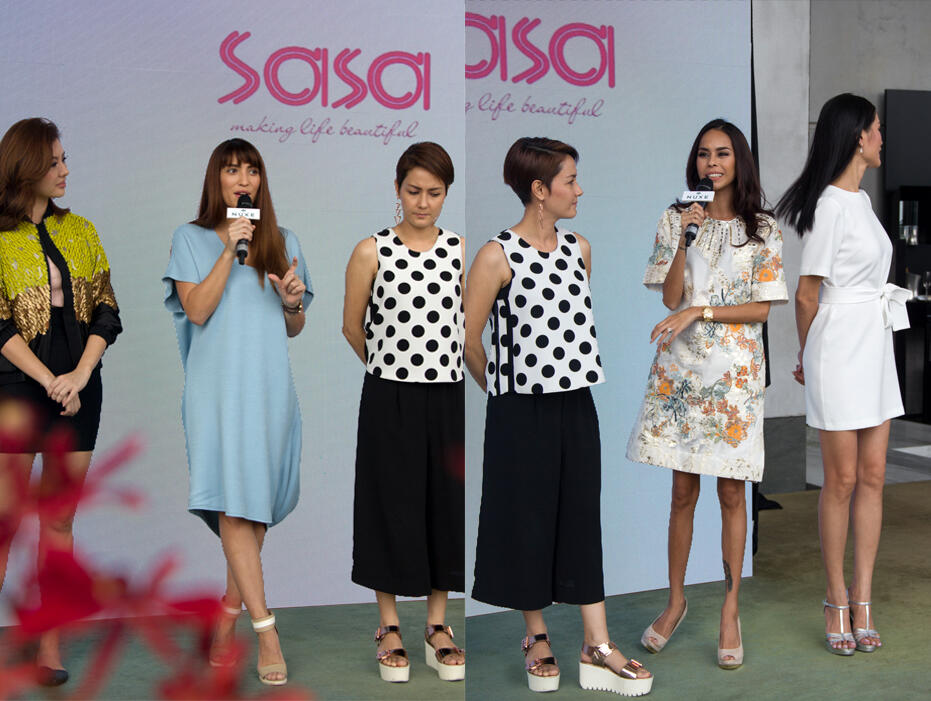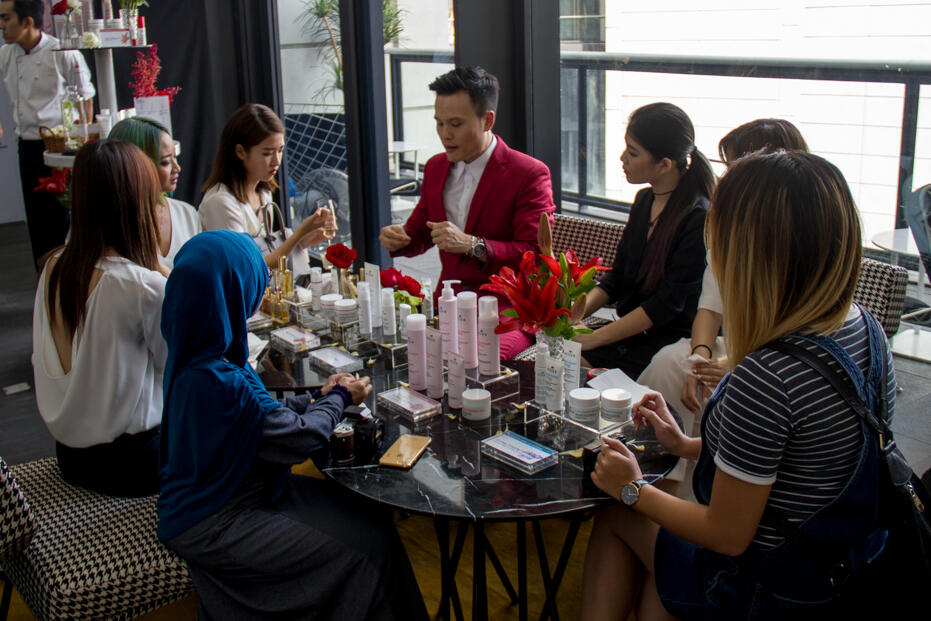 Ryan gave us a personal demo on all the ranges and star products under NUXE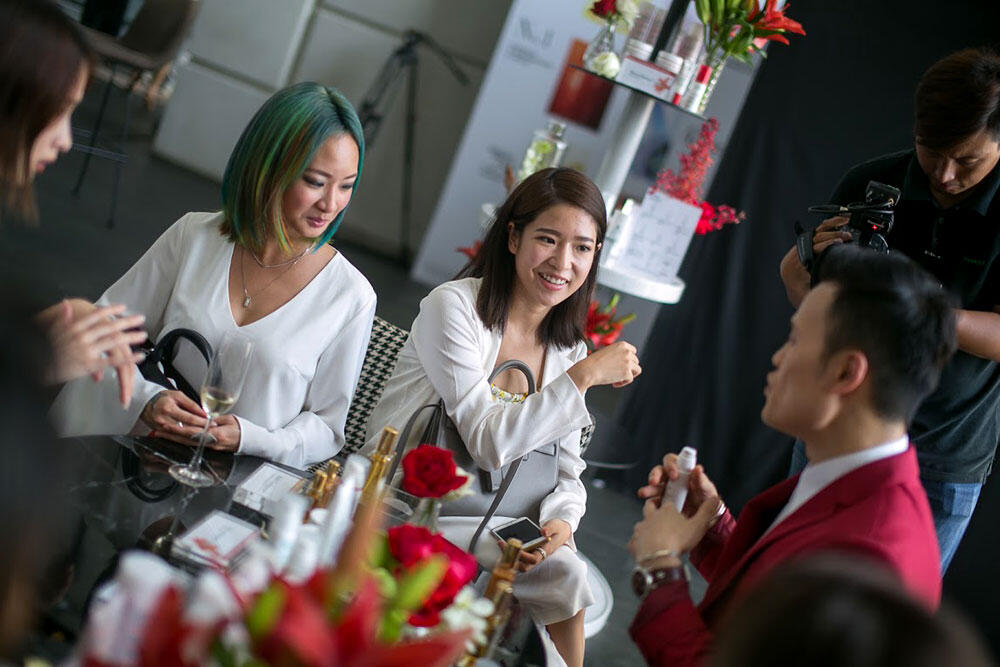 Ah my flowerhorn forehead. I see what my friends in college meant now. :p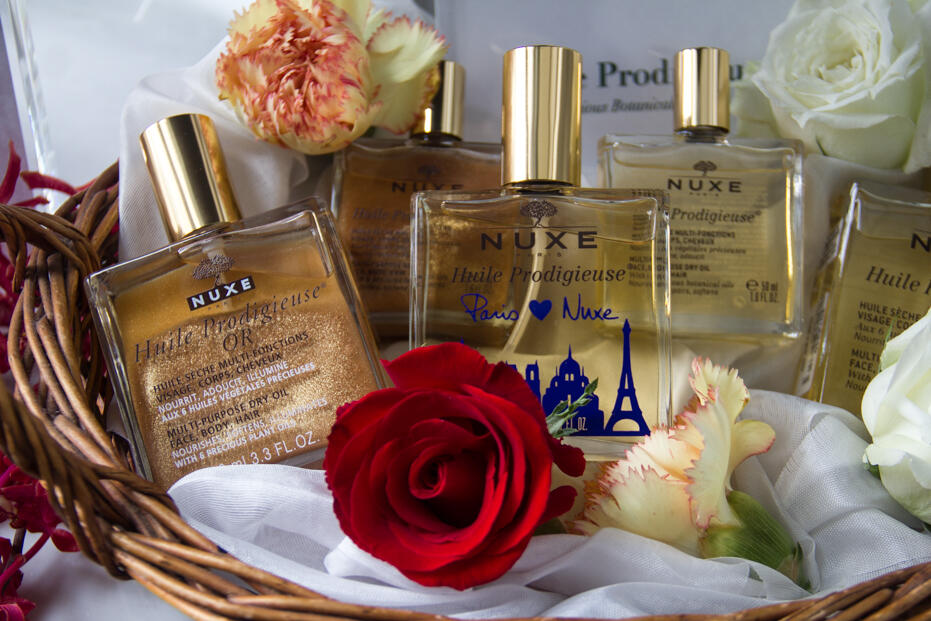 Cult product Huile Prodigieuse® is a multi-purpose Dry Oil for face, body and hair. It has precious botanical oils (borage, sweet almond, St John's wort, camellia, hazelnut, macadamia) and Vitamin E to nourish, repair and soften skin or hair. It contains no silicone and is free of mineral oils.
The sparkly shimmery bottle you see on the left is Huile Prodigieuse® Multi-Purpose Golden Shimmer Dry Oil. It provides the same but has an illuminating effect with pearly particles for subtle golden glitter. Very cool to apply to shoulders and arms for events or special occasions.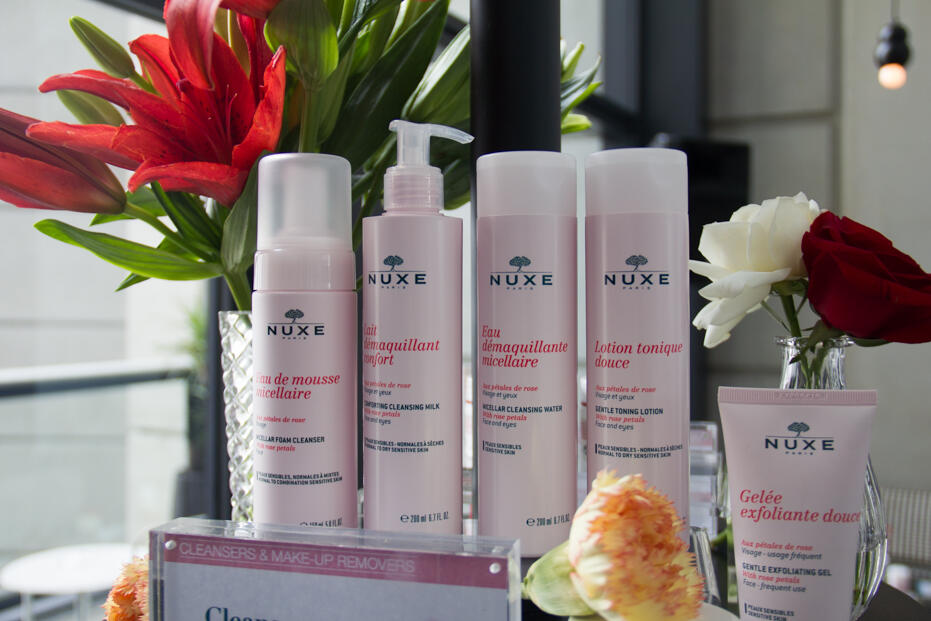 The first NUXE product i ever used was the foam cleanser from this range!
All their light pink products are Cleansers and Make Up Removers with Rose Petals.
There's Micellar Cleansing Water (Face and Eyes – sensitive skin) that removes make-up and cleanses in a single step with no rinse necessary,
Micellar Foam Cleanser (still one of my faves) that cleanses and gently purifies with water (sensitive, normal and combination skin),
Comforting Cleansing Milk (cleanses and removes make-up while preventing skin dryness),
Gentle Toning Lotion that is alcohol-free (soothes, refreshes and completes make-up removal for sensitive, normal to dry skin),
Gentle Exfoliating Gel, and Melting Cleansing Gel.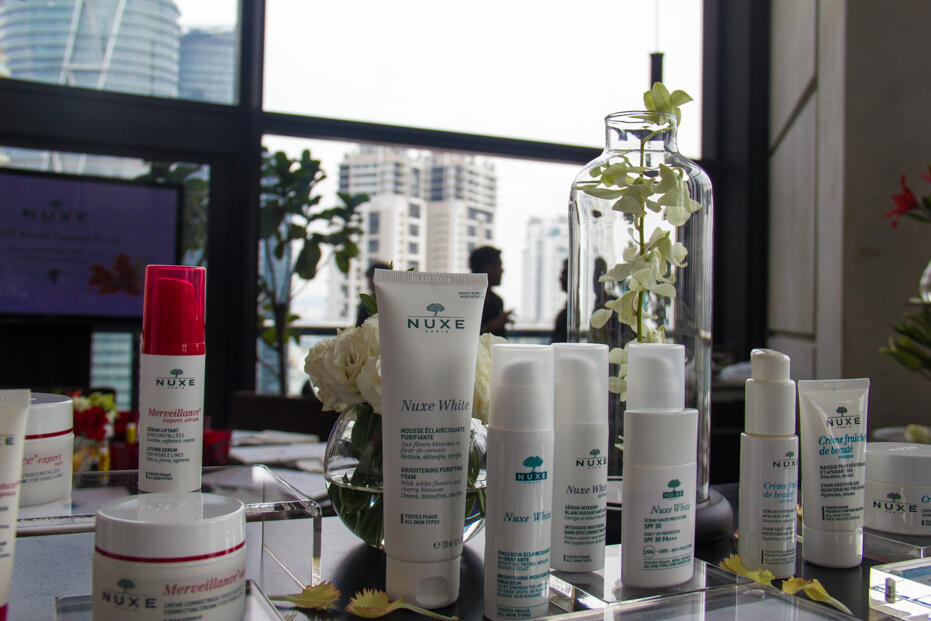 Range on left with red packaging details is the Merveillance is NUXE's Anti-Aging Care that feature DayLily, suitable for all skin types.
Merveillance® Expert Serum (Face & Eye Contour) is a lifting serum to fill in, firm, and tighten visible lines,
Merveillance® Expert Correcting Cream firms, fills in and moisturizes visible lines,
Merveillance® Expert Enrichie is a Rich Correcting Cream (i think i'm gonna go get this),
Merveillance® Expert Nuit is a night regenerating cream,
Merveillance® Expert Yeux is an anti-puffiness and anti-dark circle lifting eye cream.
In middle is NUXE White range with White Flowers (Whiteness, Luminosity, Moisturizing)
There's Brightening Purifying Foam, Brightening Moisturizing Lotion,
Intensive White Dark Spot Correcting Serum, Brightening Moisturizing Emulsion,
Daily UV Protector (SPF 30 PA+++), Brightening BB Cream,
Brightening Perfecting Mask, and Brightening Renewing Night Cream.
Furthest on right is Crème Fraîche® de Beauté with Plant Milks and White Flowers (24hrs Moisturizing and Soothing).
It has individual creams for combination, very dry and normal skin (and all applicable to sensitive skin),
as well as a serum and beauty mask.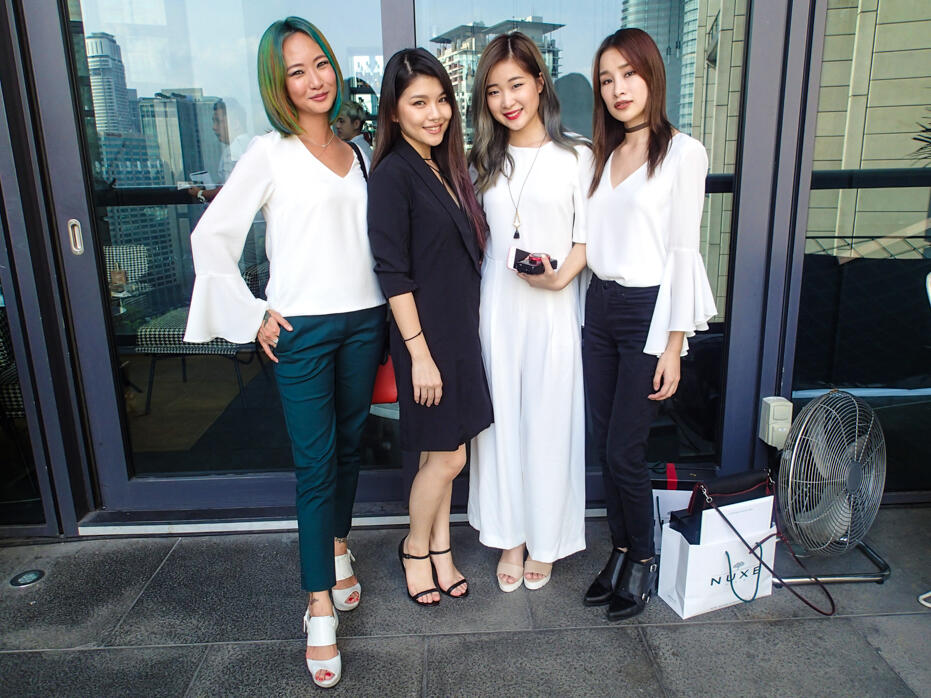 Me, Jxhia, Jessica and Cherrie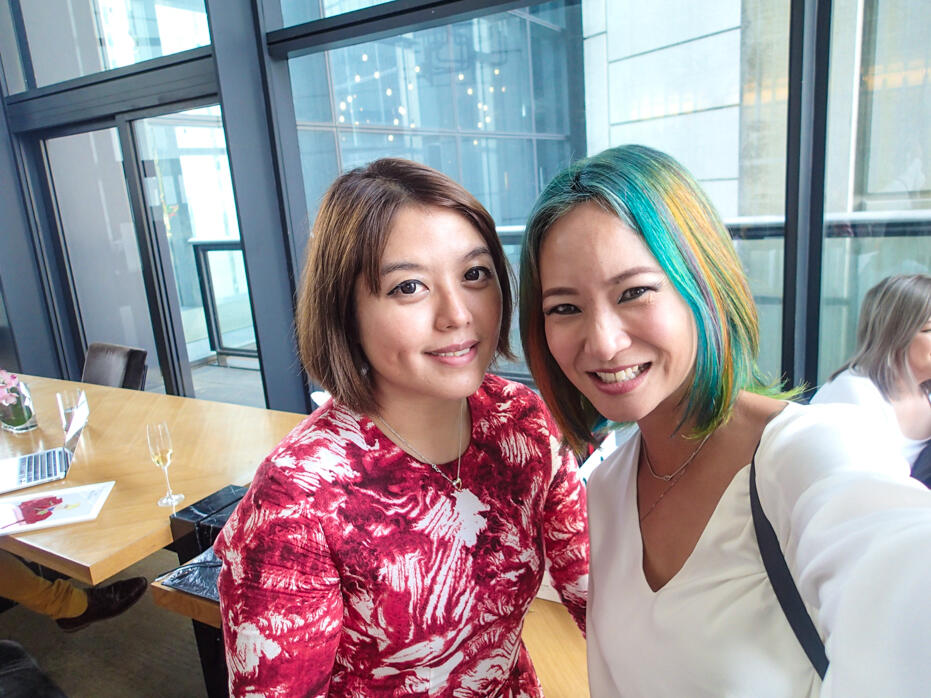 Vallyn from Sasa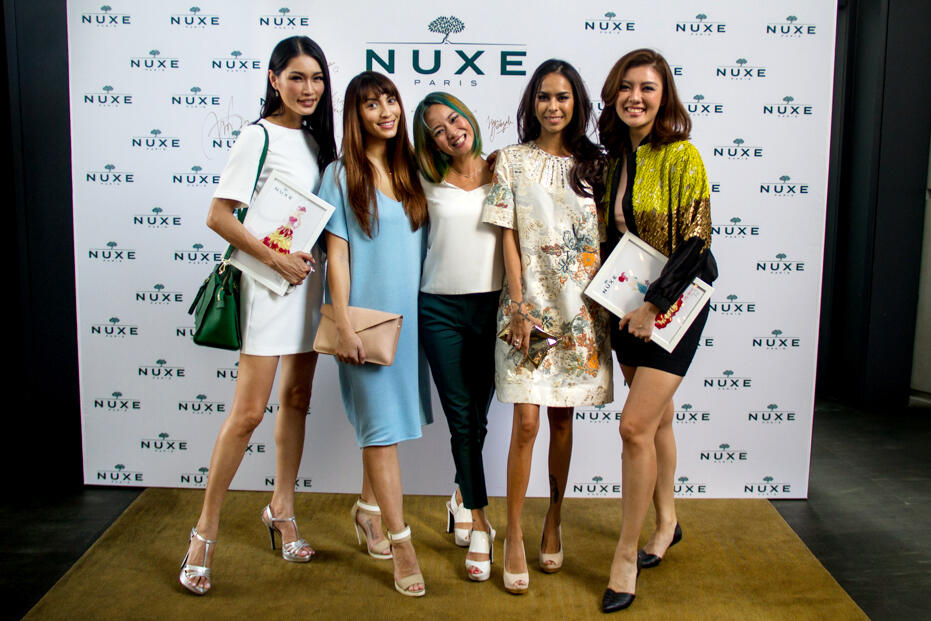 Amber, Patty, me, Kim and Carey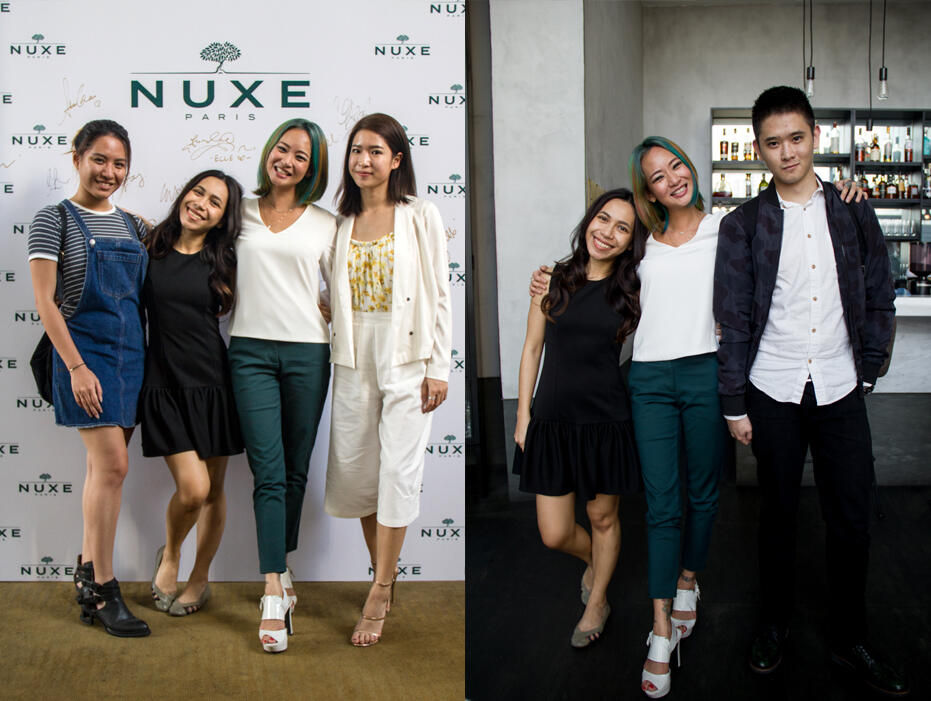 Left: Hanie, Faridah, me and Bell
Right: Faridah, me and Andrew!
+ + + + +
NUXE is now available in all Sasa outlets nationwide!
Check out their store locator *here*
Website: www.nuxe.com
Nuxe FB: facebook.com/NuxeMalaysia
SaSa FB: facebook.com/SaSaMalaysia

Photos by: Andrew, and Aylwin Joshua for NUXE