Below is one of my favourite pictures i've snapped on this trip so far!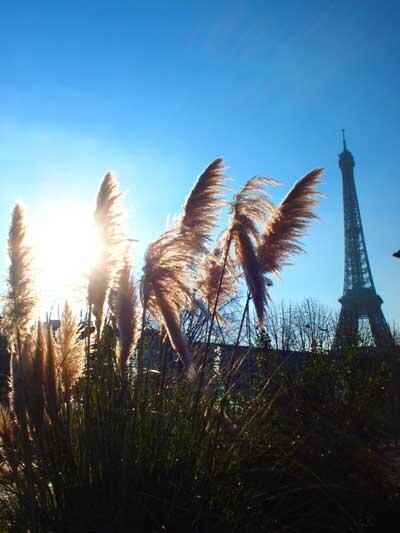 We were walking along the River Seine towards the area where we could take the bateaux mouche, and see the Eiffel tower up close.
Flore was so sweet to get Clem and i tix for the  bateaux mouche as my introduction to Paris.
What i needn't say but will anyway,
is how we almost lost the tickets in the apartment and hunted for them like crazy.
Finally found them in the trash -_-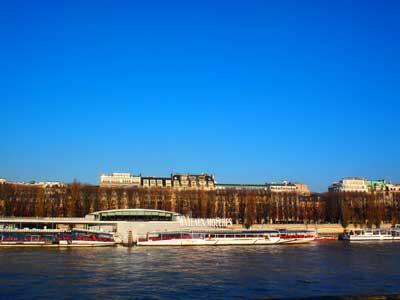 The  bateau mouche  is a boat tourists can take along the River Seine and view most of Paris' most outstanding landmarks – the Grand Palais, Notre Dame, various bridges, etc.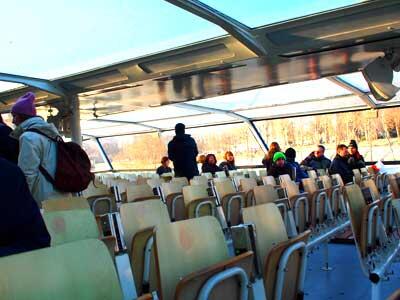 Just so happened a gaggle of school children were on the same boat with us…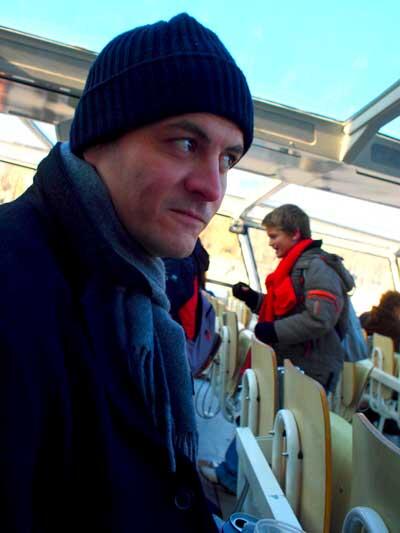 Clem's face because there'll be so many yappity kids on the boat with us.
There were really noisy!
I had some trouble hearing the English commentation cos from quiet mices,
their chatter rose to noisy ducks.
Their only endearing moment was when a popular French song came on and they all chirped along.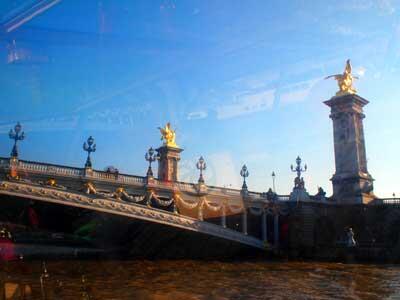 The boat ride was better than i expected!
It really showed us an upfront view of some great buildings in under an hour.
My favourite piece of information from that ride's education is how the Notre Dame's largest bell rings in F sharp minor.
I know it'll be an outstanding fact i'll remember for the rest of my life.
This is due to my fantastic knack of storing facts that will, in most probability, never benefit me in my life save the pleasure in my knowing i remember it.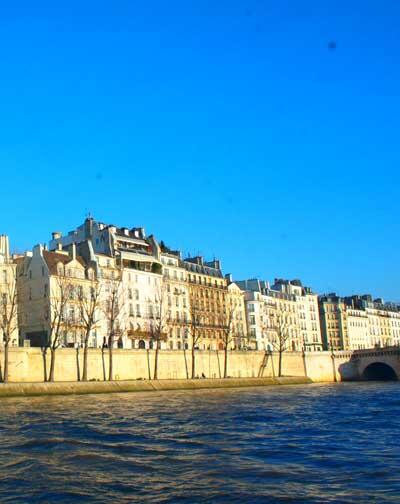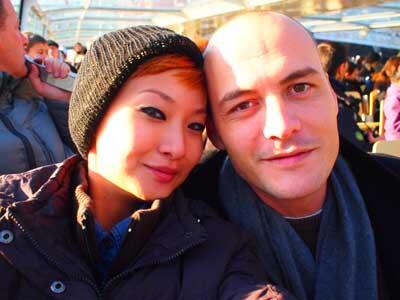 After the bateau-mouche ride, we walked across the road to the Eiffel tower.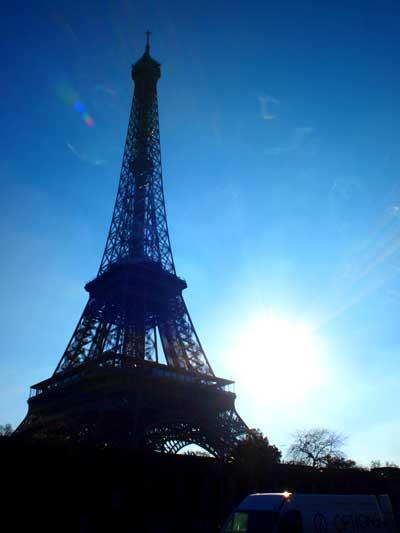 I didn't go up it though.
Clem gave me a choice,
i looked at the queue,
and said, "It's okay. I love myself too much to line up in the cold for an hour."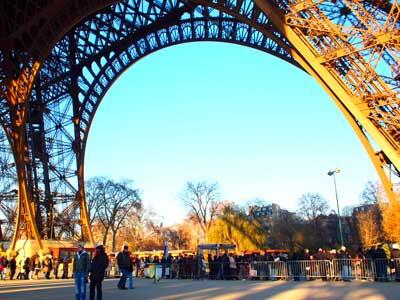 Or very possibly more* than an hour.
We left the area and took the Metro to Saint-Germain-des-Prés,
a really nice district with shops and cafes where i got fed.
I cannot function without food.
Clem knows that very well.
If i don't talk, or it's early in the morning,
first thing to do is FEED JOYCE.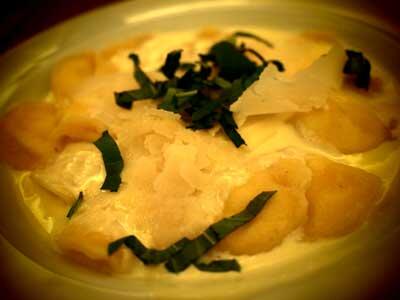 I had ravioli ricotta + basilica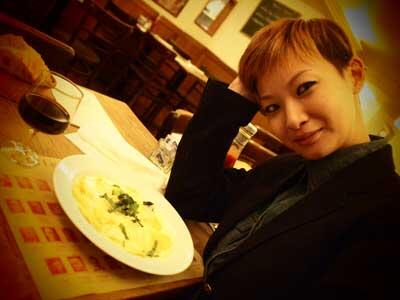 I'm wearing the denim shirt and jacket i had on for the Uniqlo launch.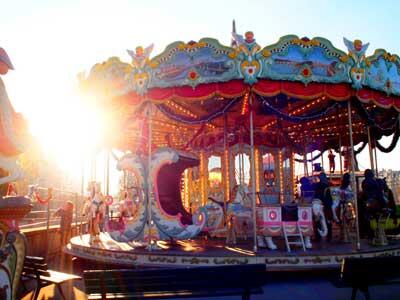 That night we had an intimate dinner with just Clem's direct family + a cousin.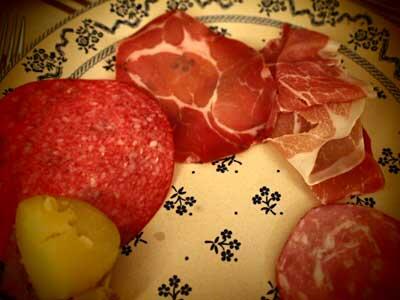 Had raclette + various French and Italian hams + steamed potatoes + pickles.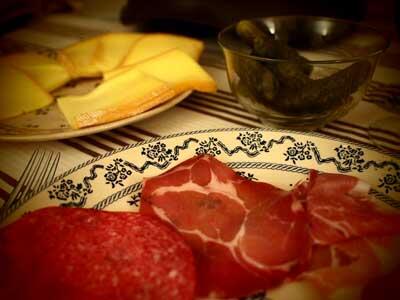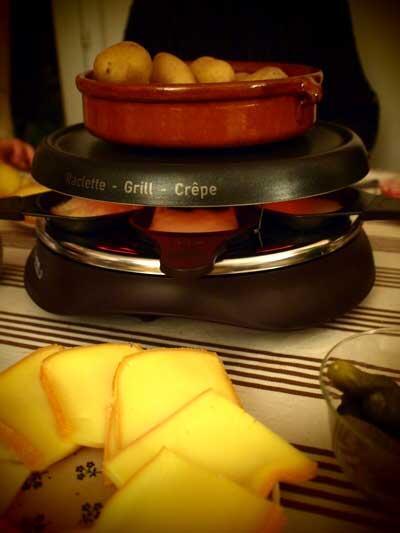 They even have a special raclette grill to melt the cheese.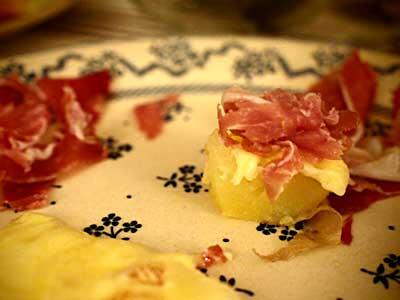 And i learnt how to delicately portion my food so every bite would have a taste of everything.
Bet Dhanya would be pro at this, the only word to describe the way she consumes and savours her banana leaf rice is – meticulous.
Okay would like to end this post in a witty manner but everyone's drinking so i HAVE TO GO.