First and foremost, this post is only for women.
Secondly, what i'm about to write may cause obsession.
The sort of obsession that comes in different forms –
whether in a small seed of thought that sticks in your head…
or the type that grabs your attention and makes you clutch at your heart.
It's also a type of obsession that sometimes causes butterflies in your tummy,
as if you just met your one True Love.
Before you continue reading my blog,
i just want to say that:
I, Joyce Wong, am not responsible
for any irreparable damage you do to your wallet.
I can only be responsible for mine.
If you can guess, i'm talking about shopping.
SHOPPING.
The one thing that ALL WOMEN CANNOT RESIST.
(okay, i met ONE female in my ENTIRE life that didn't like shopping. That was weird.)
From the moment i started earning my own money at 16,
i've been shopping like a crazed person.
My room looks like a clothes warehouse.
Even my own father has suggested i rent a warehouse
to STORE my clothes/shoes/accs. -_-
And for a shopaholic like myself,
one thing i always always appreciate,
is SALE.
The second holy word after 'shopping'.
I think if/when i have a child, one of the first words she will learn, is SALE.
Just last week, i was introduced to the UOB Lady's Card (credit card).
And as i was being introduced to the card privileges,
i could feel my heart fluttering slightly.
Cos i was afraid.
And elated, at the same time.
I'm sure many of you can relate with me here…
Personally, i think this card will change women in Malaysia forever.
Wah, so drama-rama, says you.
But that's the thought that went through my head!
If you read till the end of this post, and disagree…
(…I was going to say THEN I'LL PERSONALLY SEND YOU ONE OF MY BELOVED SCARVES!
but then i thought about how long i took to achieve my scarf collection
and what if ppl said otherwise just to get a scarf :p)
ANYWAY
The privileges for this UOB Lady's Card is so brilliant,
cos it never seems to end!
One of my favourite promotions it offers, involves shoes.
And i love shoes.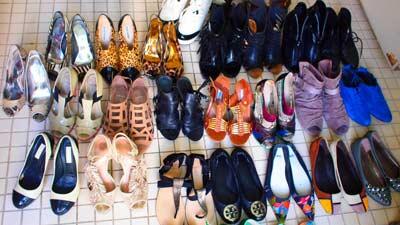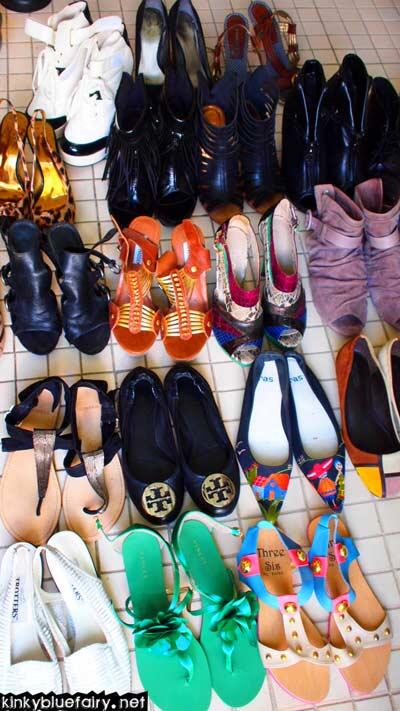 These are not even all of them…
i was too lazy to fetch the other pairs from the rack outside the house,
in my car,
and i didn't include any of my sneakers >.<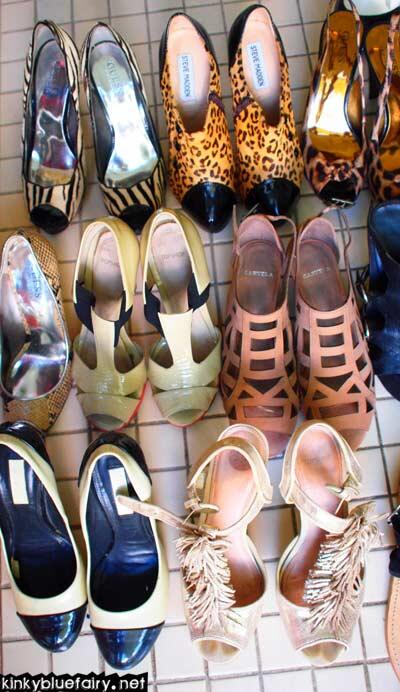 There's this promo where you get 25% of what you purchase at 10 participating shoe outlets, back in cash!
As long as:
– you use the UOB Lady's Card to pay for a minimum purchase of RM80 in a single transaction at any of the participating shoe brands on Wednesdays
– you swipe a minimum of RM500 per month (can be used for other retail transactions)
You get 25% cash back from any of their participating shoe outlets!
See more information about the promotion *here*
I'm trying not to think of all the $ i could've saved seeing i bought so many pairs from Aldo and Nine West -_-
(Of course, Wednesday will also be decreed Shoe Shopping Day now)

Other participating outlets include nose, Primavera, Hush Puppies footwear, Summit Shoes, Scholl and Esarli.
This is part of their Wonderful Wednesdays campaign,
which also includes "Buy 1 Get 1 Free" promos at F&B and beauty outlets!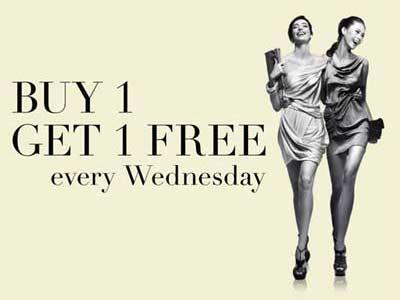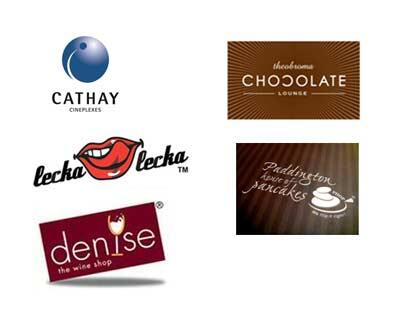 Cathay Cineplexes – Buy 1 Get 1 Free Platinum Suite Movie Ticket (UOB Lady's Platinum Card Members only) & Buy Any Normal Seat Movie Ticket & Free 1 Small Popcorn set (this is open for all UOB Lady's Cardmembers)
Theobroma Chocolate Lounge – Buy 1 Get 1 Free any chocolate drink
Paddington House of Pancakes – Buy 1 Get 1 Free Pancake (and we know there are loads!)
Lecka-Lecka – Buy 1 Get 1 Free Triple Scoop Gelato at RM9.90
Denise The Wine Shop – Buy 1 Get 1 Free house pouring glass/UOB Lady's Bottle of the Month & Free first glass of house pouring every 1st Wed of the month
The wine promo caught my eye…
cos i buy a fair number of bottles of wine every month!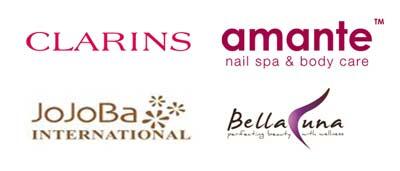 Clarins – Buy 1 Get 1 Free Facial Treatment
Amante Nail Spa & Body Care – Buy 1 Manicure at RM23 Get Free 1 Express Pedicure
Jojoba International – Buy 1 Get 1 Free Spa Package (75 mins) + 1 Free foot bath
Bella Luna – Buy 1 Facial, Free 1 Herbal Bath + 1 eye treatment + 1 neck treatment
I thought the Clarins one is super value…
cos i've gone for facials there before and love them.
So it would be like getting them for half price now!
Besides Wonderful Wednesdays,
there are hundreds of participating outlets that can be used with the UOB Lady's Card every single day.

For FASHION,
there are over 100 outlets that give you 10%-20% discount every time you shop there,
i.e. nichii, Axxezz. Bonita, Carlo Rino. Che Che New York, Cuffz, Edmundser, E'tho, Focus Point, Glampot Boutique.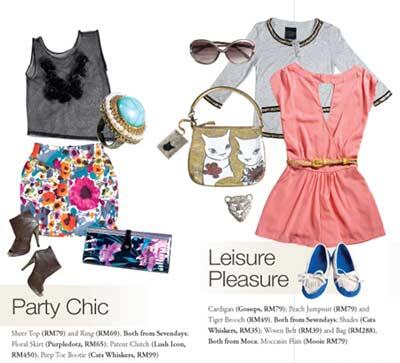 But that's not the best part.
I think the best is all the boutiques in Bangsar they managed to bring on board!
Called Bangsar Fashion Paradise, it's a fashion zone where you can get discounts from all participating stores!
You can get mostly around 20% off purchases from boutiques like:
BACI, Bello Senses, Cats Whiskers, Cloth & Sash, Dressed to the nine, Goss:ps, Lush Icon, Moca, Mooie, Mori Pin, Musse, mydressroom, Nurita Harith, OWL, Purpledotz, Rosso, Sevendays, Sometime, and T-JOUE!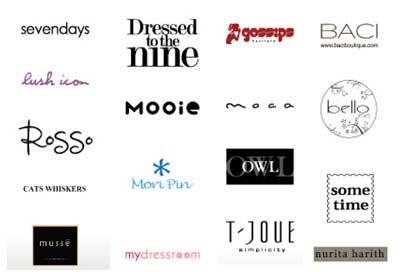 For BEAUTY,
there are over 300 participating outlets so i won't go into them all.
You'll receive discounts and promos from places like A Cut Above, Jantzen Hair Salon, Colour Culture, Acca Kappa, Peek A Boo, Marie France Bodyline, Sothys, etc.
Trust me, it's a lot.
One example would be – at Jantzen Hair Salon, you only pay RM10 for Wash & Blow. RM10!
I also quite like the discounts women can get for HEALTH,
i.e.
at Pathlab, you can get a UOB Lady's Caring Heath Screen @ RM99 instead of RM150 + complimentary breast tumor marker,
and special rates at hospitals like Gleneagles KL, and Pantai Hospital.
It can be pretty taxing to remember the hundreds of offers they have for us,
hence the use of UOB Lady's Soulmate – a mobile app that will help us keep track of it all!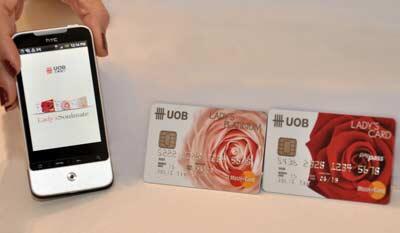 The application runs on Android, iPhone, Symbian and Blackberry platforms.
You can search these promotions using list, map or augmented reality views,
use the CabCall to call for a taxi quickly,
or the Organizer function to keep track of your schedule, shopping lists & important contacts.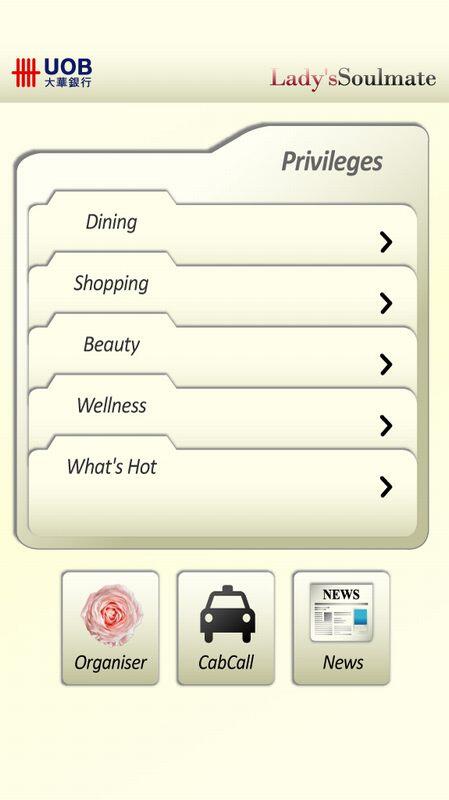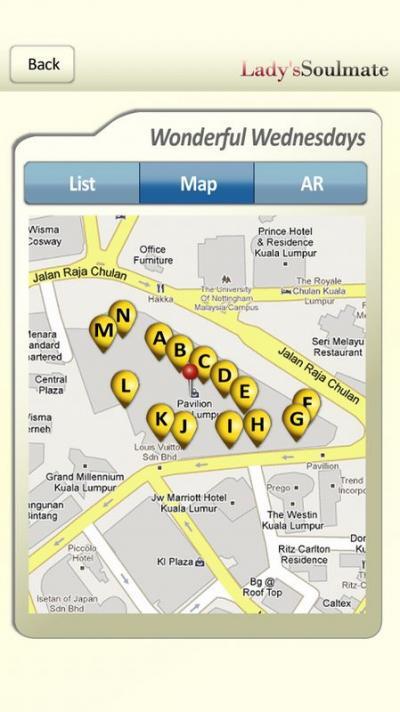 I like how you can use GPS to see what promotions are near you,
how far you have to walk 

and the detailed rundown on what the promotions are!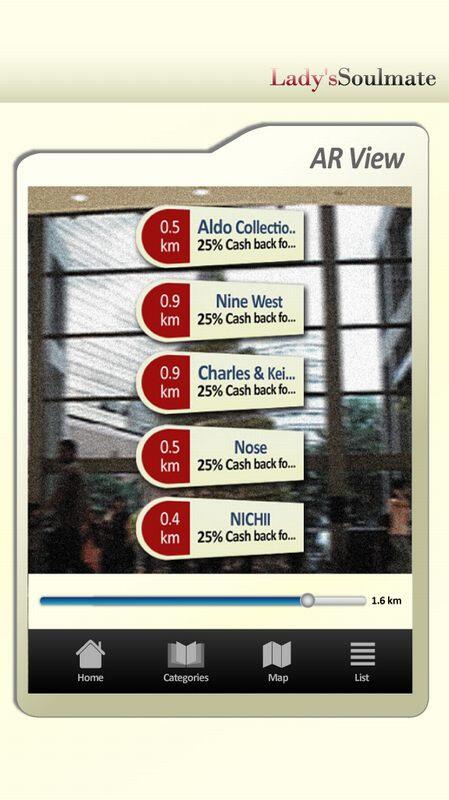 This can even be used when you're in Singapore and Thailand!
I am sure you're as excited as I am by now.
Currently, there's a promotion going on for new sign ups for UOB Lady's Card as well as existing cardmembers.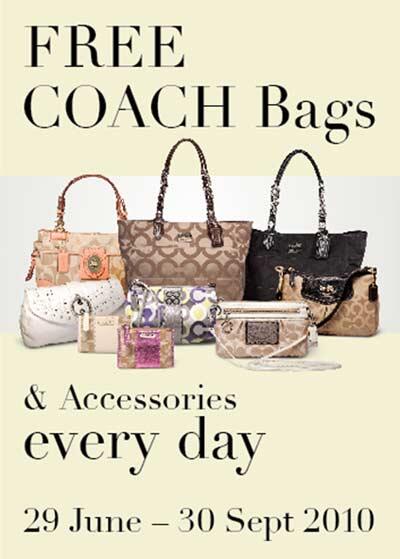 Yup.
UOB is giving out a FREE Coach bag or accessory every single day!
If you are already an existing UOB Lady's cardmember, from now till 30th Sept,
every minimum RM50 swipe on your UOB Lady's Card gives you a chance to win.
Swipe as many times as you wish. The more you swipe, the higher your chances of winning.
NEW UOB Lady's Card members will have it a bit better though!
A new cardmember that swipes a minimum of RM50 (within 30 days from card approval date),
will get 20 contest entries! (From thereafter, one RM50 swipe = 1 entry)
ONE MORE THING that i wanted to add in (there was quite a lot i missed out cos it's really just too much to put it all down!)
is the UOB Lady's Card Protection Plans.
I don't have a cc that has this… and i'd definitely have more peace of mind seeing how often us women get robbed / lose our handbags!
For the Purchase Protection Plan,
you get free purchase protection for a year on whatever purchases you make,
including coverage up to RM7,500 against theft or accidental damage (within 30 days from date of purchase)
This reminds me of the time someone tried to snatch my new handbag,
and i was most happy that he didn't get it despite me getting hurt -_-
Can you imagine if you had insurance for something new you bought?
This will relieve us of any heartache if something happened!
You also get free Wallet Guard Protection for 1 year,
meaning if you lost your handbag/wallet,
you get coverage up to RM500 (cos you know how you have to pay a fine for losing your IC, etc right?)
Check out more *here*
I thought that was awesome.
Along with all the discounts we get of course *cough*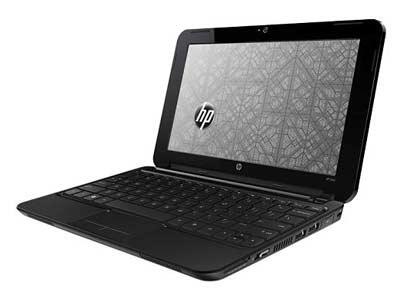 Save all the hassle to apply as UOB consultants can always call you up.
You just need to enter your details here.
The best part of the this is at the same time when you enter your details,
you also get a chance to win a HP Mini Laptop.
This is only for Malaysians above 21 years old.
Please include your correct information because you will be contacted through phone if you're the winner.
What are you waiting for, sign up for UOB Lady's card today!
For more info, visit www.uobladys.com/my