On my last Sunday in London before flying back to KL,
you can guess we packed in a full day of running around!
Went by Spitalfields where i'd spent a few afternoons wandering around alone,
and headed straight for Columbia Road where we were to browse + have lunch before Lovebox.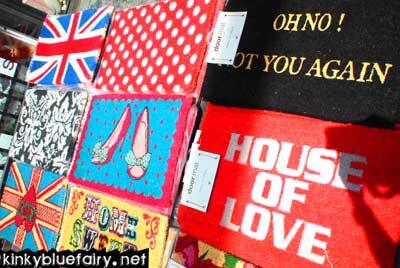 Cute doormats. I fancy the one on upper right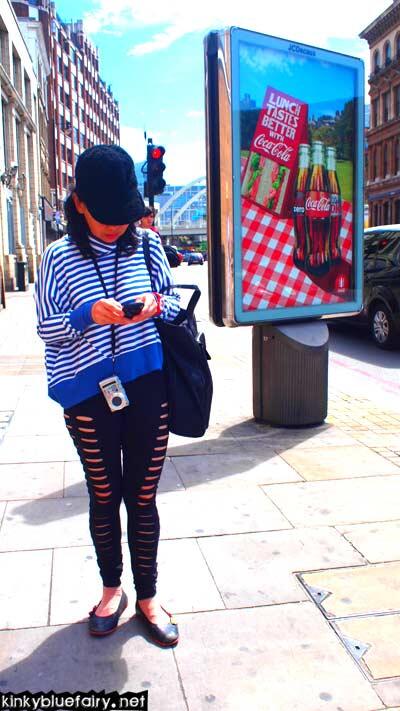 Aunty G can't multitask. So when she BBs, we gotta stop walking.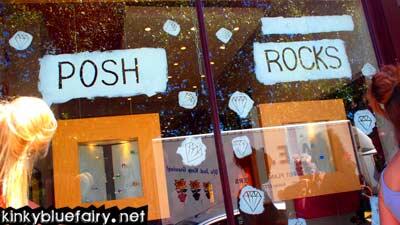 Supercool shops on Columbia Road!
How come nobody told me about this road before i went to London!!!
All the displays and things for sale were so inspiring and quirky!
You can view how all their store fronts look *here*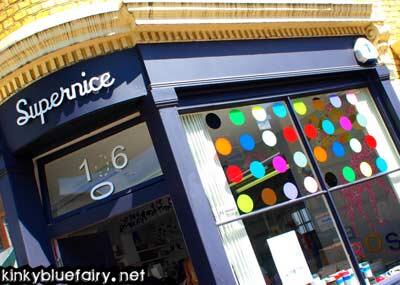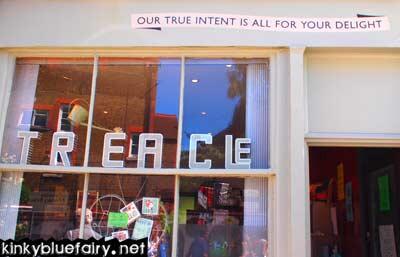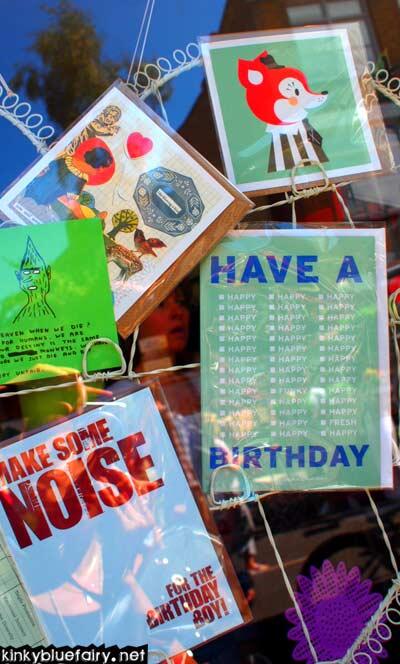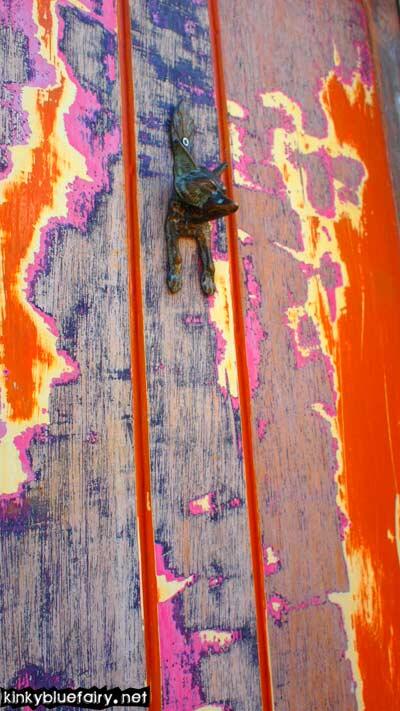 Oh, you know me and my fascination for peeling paint.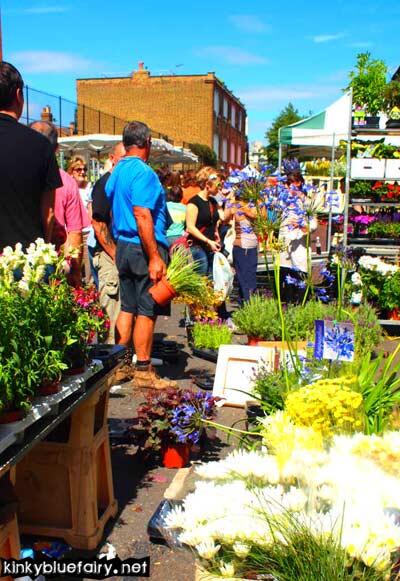 The flower market was madness!
Full of colour and
people shouting bargains,
people buying flowers,
people carrying flowers,
people pushing flowers,
people wishing they brought their 4WD so they could buy everything there.
Last one refers to my aunt tee hee.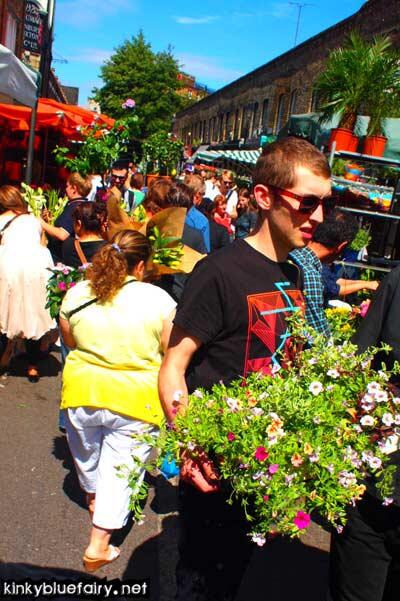 A good tip for you is that if you're planning to really buy some flowers,
go past 3pm cos that's when all the vendors want to get rid of their plants and yell them off for ridiculously cheap.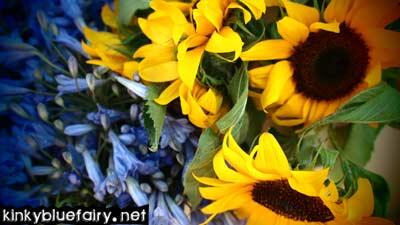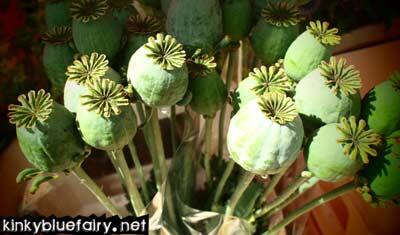 All of them were really pretty, with some i've never seen in my life.
Almost made me want to tend a garden and grow flowers.
Almost. Just that i don't have a green thumb and will end up murdering them all.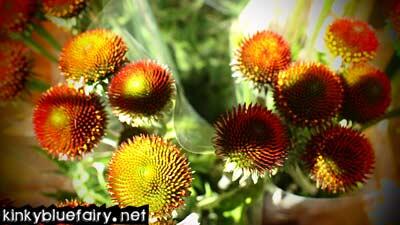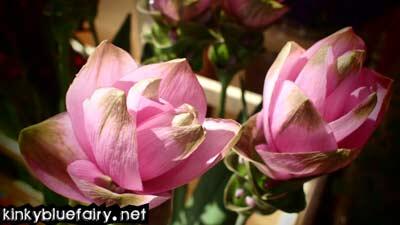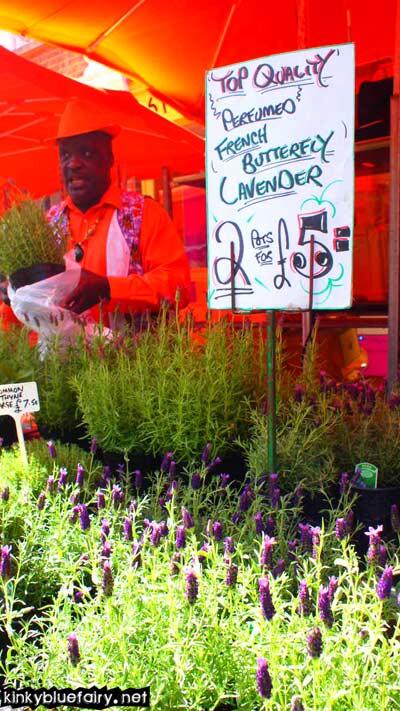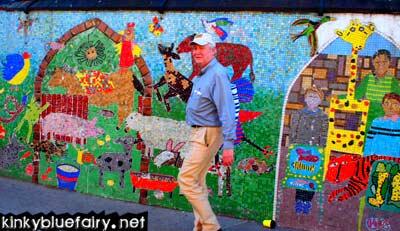 There was a school on the same road with mosaic walls.
Love it, makes school seem more cheery and less blah somehow!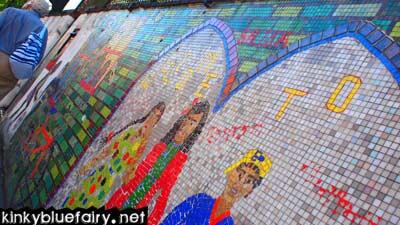 Went to Campania that was just down the road (recommended by Meesh).
Super long queue outside but we didn't want to leave because we heard SO many good things about it, plus we did go all the way there for it!
So ordered some white wine to drink while waiting in the sun.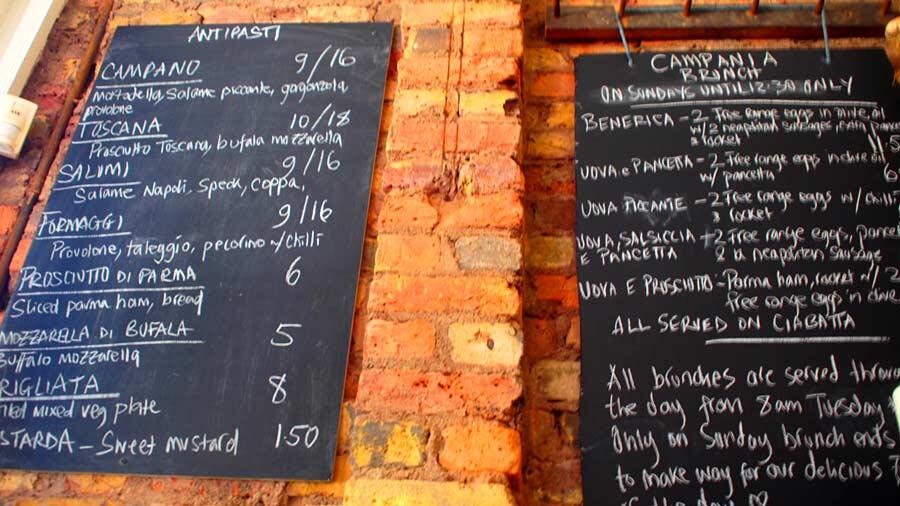 [click to enlarge]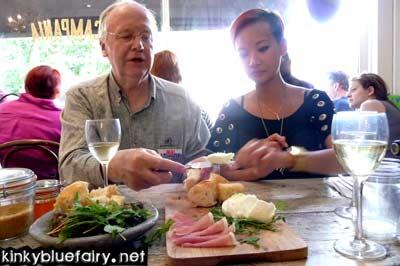 Uncle Mark + i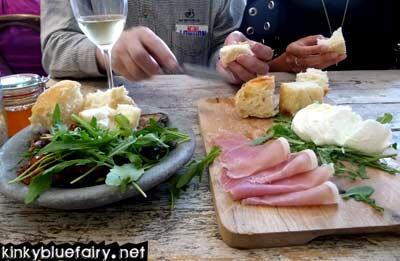 Okay the food was REALLY good.
I couldn't find fault with any of the dishes and greedily pinched at everything.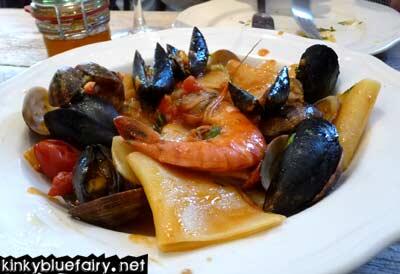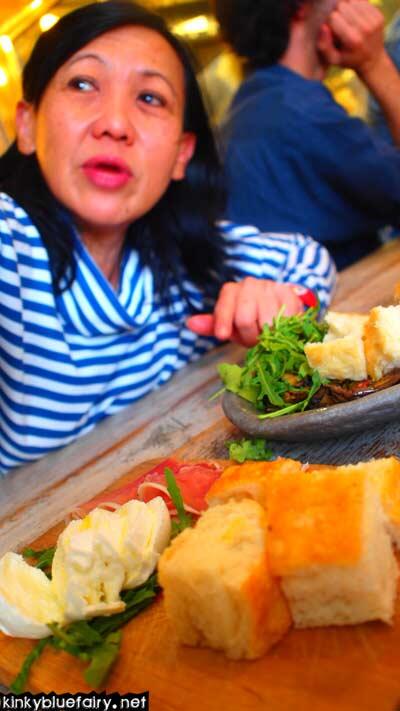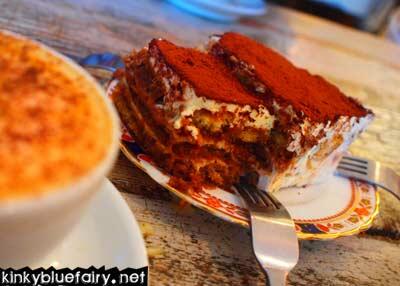 As we were leaving, i overhead Aunt G telling the entire kitchen i'm a blogger from Malaysia.
So i slinked outside whining to Uncle Mark, "She's embarrassingggg meeeeeee!!!"
Got called back in by Aunt G and said hi to them,
told them how excellent their food was,
and took a picture of the kitchen staff with Aunt G prodding me on.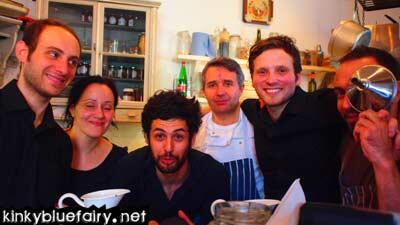 I must say i miss the food!
Wish wish wish we had food like that here that didn't cost an arm.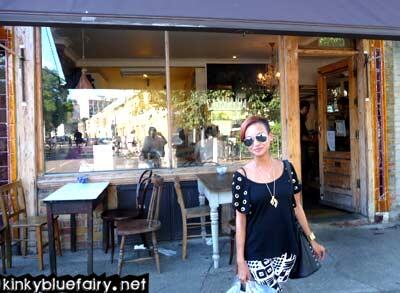 Other posts on London:
Wicked + La Poule au Pot
Dinner Party @ Chilworth
Wilson Goes To Wireless
Princi + Ba Shan
Kings of Leon @ Hyde Park
The War Horse + J. Sheekey Seafood Restaurant