Last weekend was ALL ABOUT WIRELESS for Wilson and i
(oh it was Pride on Sat, but was too hungover to check it out :p)
I only attended Friday and Saturday for Wireless
Friday @ Wireless
Acts that caught my eye on the lineup for Friday were
– Temper Trap
– Ting Tings (but i saw them in Singapore already, and they're not very impressive live)

And er… that was it.
Pink was headlining on Friday, but i'd already seen her at the Isle of Wight fest
and i did mention that i'm not really a fan >.<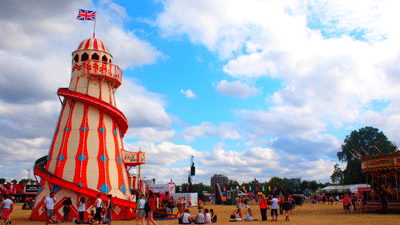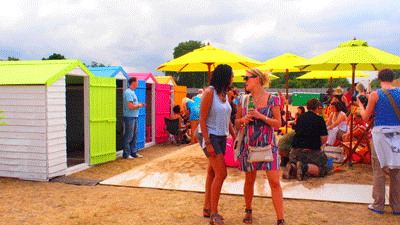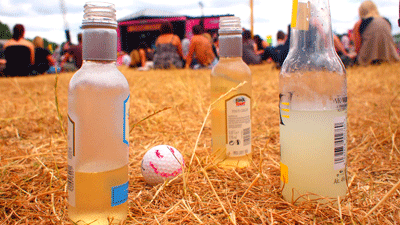 One for me, one for Wilson, one for Yishyene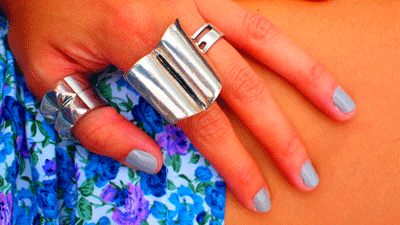 I've got a bit tired of the bright nail colour i always have on,
so have recently opted for a cold grey i got from Topshop Make Up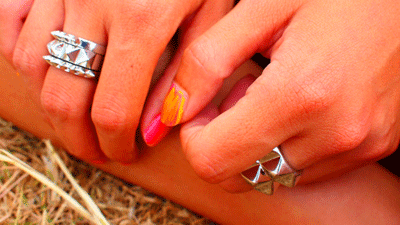 Yishyene does this give-no-shit slashing of random colours on her nails.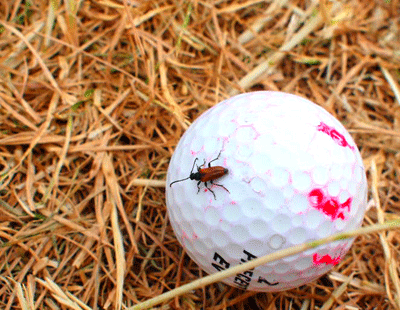 Wilson was very excited to make friends with an insect.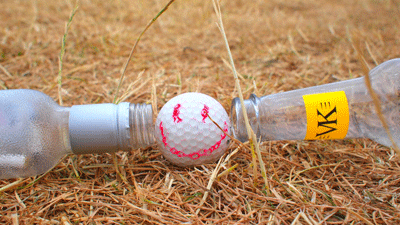 We went to check out The 88
and i really liked them!
Also might be attributed to the fact that i didn't pace my drinks properly on Friday and was up for anything.
By the end of the night, i was so tipsy i was dancing to Pink.
Pink.

After  The 88, we went to catch a couple of songs by the Ting Tings,
before rushing off for the Temper Trap,
which i was MOST LOOKING FORWARD TO.
I've listenend to their album multiple times,
in KL,
in Bali,
in Bangkok,
in Spain…
so to see them live was such an emotional moment for me.
(Man talking about music really makes me sound like a sap)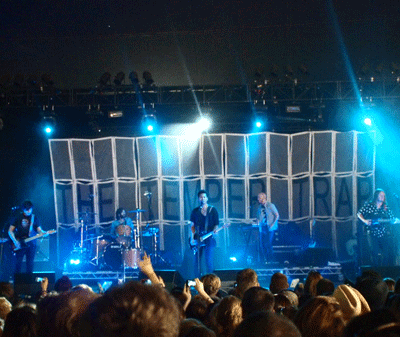 LOVE THEM.
They're so good live,
check out the video below during Sweet Disposition.
Forgive the wonkiness, i couldn't help it in my excitement then!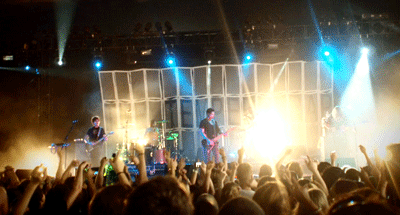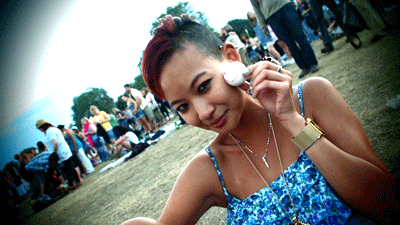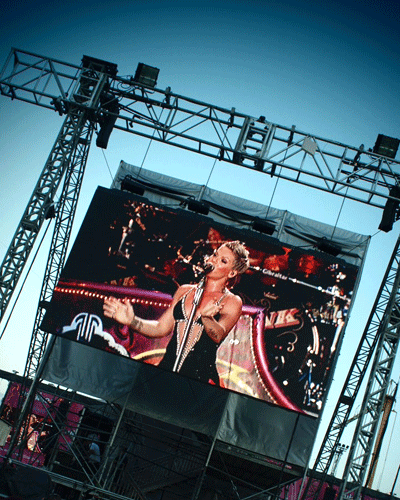 Yish and i joined up with MadcapperSa, TunkuNadia + Sabrena for Pink.
The rest are here for the summer too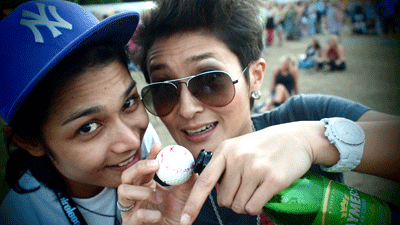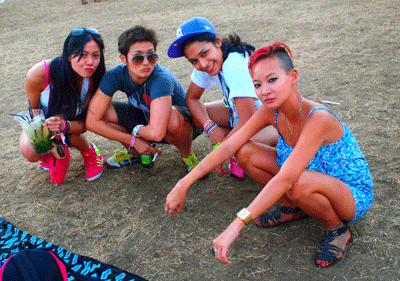 You can never take the squatters out of the Malaysians.
Especially me.
I look like a downright ah beng!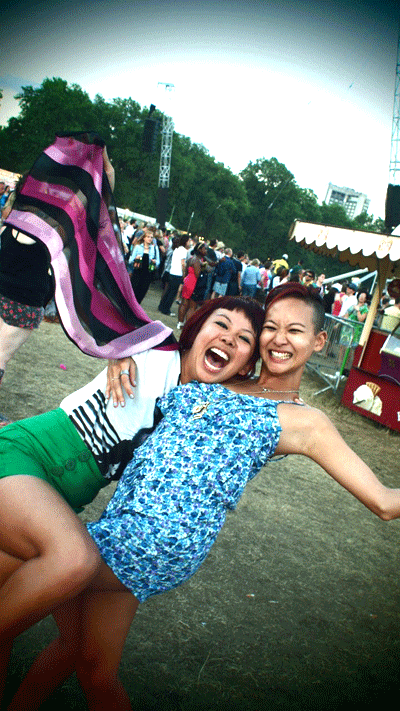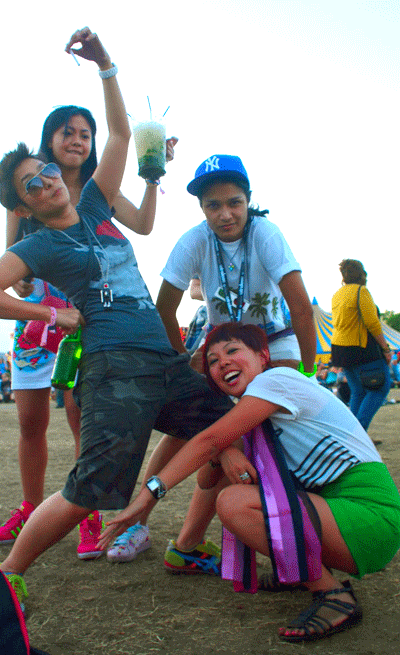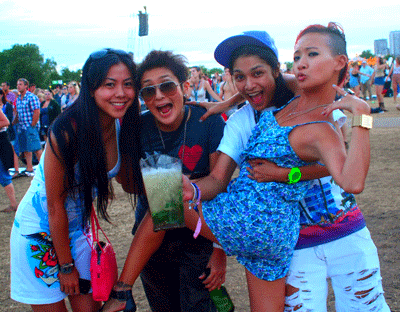 The park was really dusty cos it hasn't rained for days,
just look at our filthy feet!
I even had to clean the bathtub after cos my entire body was just that filthy argh!
Have to say it's not as bad as not showering for 4 days during the IOW :p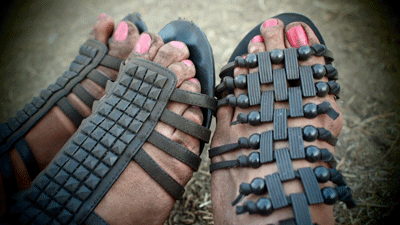 After that we all trooped back to TunkuNadia's flat,
where i stayed the night cos it's either i leave by midnight (to catch the Tube)
or after 6am (when it opens again).
Decided to stay cos we were having too much fun to stop!
Woke up the next morning,
crept out (cos everyone else was still asleep, or so i thought),
blinked on the pavement and wondered where the hell i was…
Cos i totally didn't recall how we got back to the flat -_-
Googlemapped myself to recover location,
went home,
met Sa and Nadia for lunch at S&M on Portobello,
and went back to Hyde Park for…
Saturday @ Wireless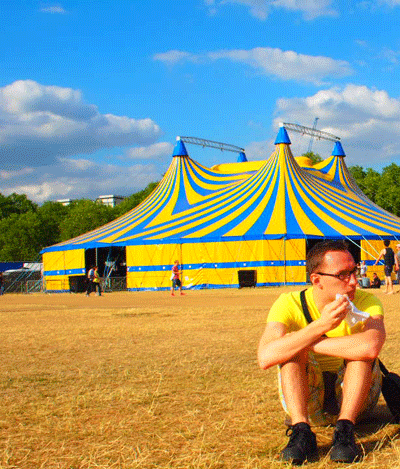 Because i was so hungover slow,
i forgot and missed Missy Elliot 

and arrived in time for… Snoop Dogg  
All my other friends and Yishyene's friends
were right at the front partying to Snoop Dogg.
Whereas (i know this is blasphemy cos everyone loves Snoop Dogg)
we couldn't give a damn cos it's just not our thing at all.
I'm not gonna pretend i like him just because everyone else does.
That whole nigger hey what's my name y'all thing is SO NOT ME.
I was laughing at this photo below,
cos he was rapping about something
and i was going what the hell is he saying?! i want to die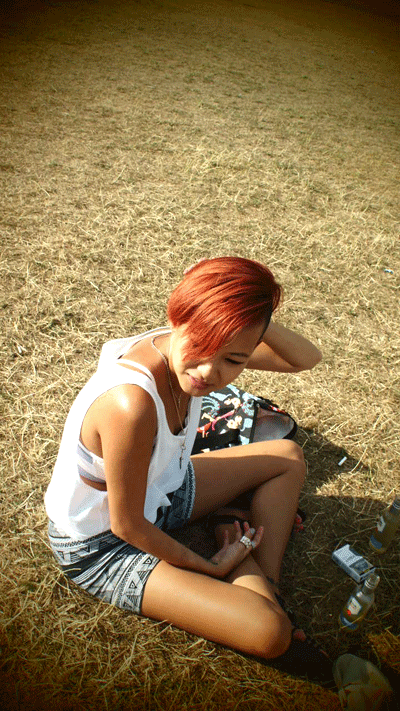 We just sat as far away as we could and waited for New Young Pony Club to come on in another tent.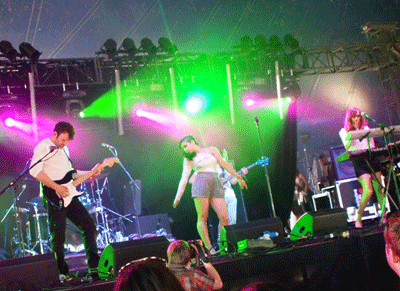 AlcoJason came to join all of us when 2ManyDjs came on
I was so excited!
I LOVE 2MANYDJS!
Partied to them in KL earlier this year at Heineken Green Room
and knew it was gonna be an awesome dance set!
We were whooping and dancing while running like mad people from one tent to the main stage!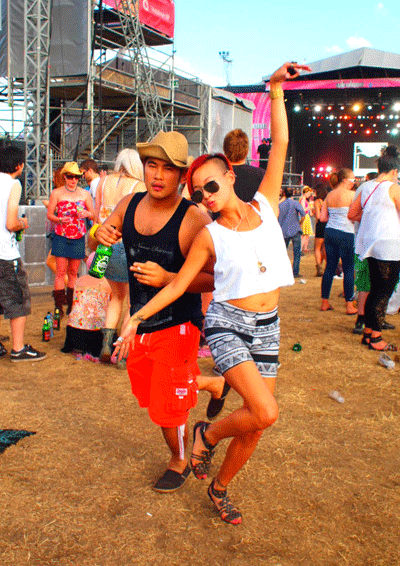 I've known AlcoJason since i was 10
and we were partners in party crime before he moved to London to work 5 years ago.
His powers of persuasion got him his job there.
It also got me suckered into making a pact with him years ago,
and us getting the same tattoo in '08.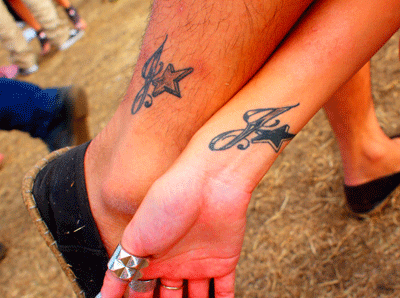 So now you all know what the tattoo on my wrist stands for…
Partying with Jason for LIFE. HAHA.
Not bad seeing we've done KL to death (trouble to the point our friends hesitate when they know both of us are up for a night out),
Bali last year,
and London this year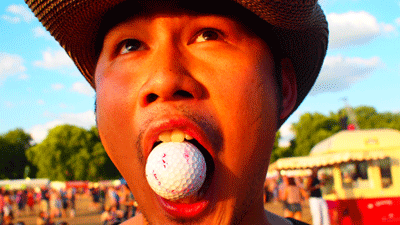 And I thought the first animal whose mouth Wilson might end up in was a dog…
Turns out wrong. -_-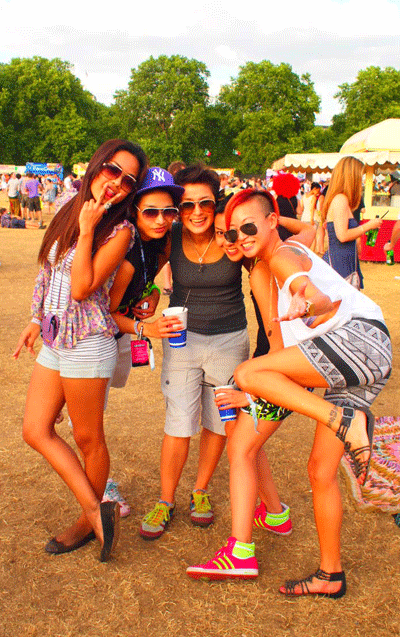 IzanNash, TunkuNadia, MadcapperSa, 1/2 Sabrena, Fairy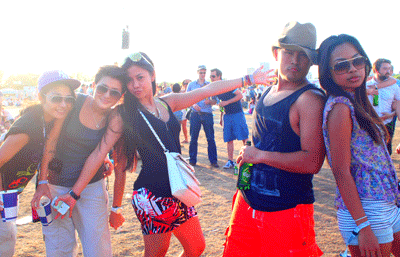 Check out the unintentional Gap ad.
I didn't even ask them to pose, just turned to them and WALA THEY'RE CAMERA READY.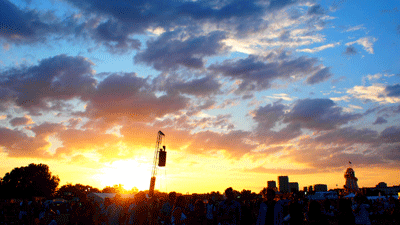 We all screamed and hopped on a carousel after 2ManyDjs and LCD Soundsystem was done.
Oh yeah, LCD wasn't as good as i thought they'd be…
2ManyDjs rocked it so good and hard LCD couldn't close and top it after!
I swear.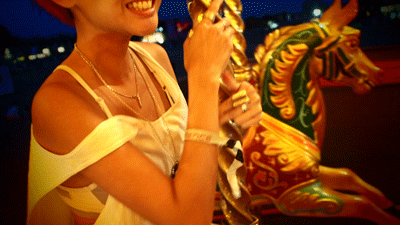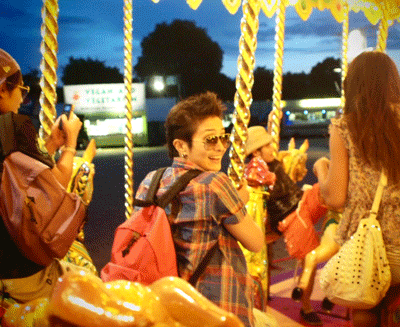 I laughed when i saw the pix.
Seriously, is AlcoJason even on the horse in the pic above?
What's he DOING?!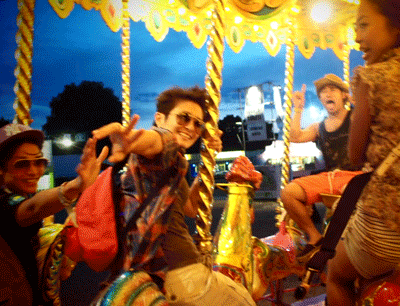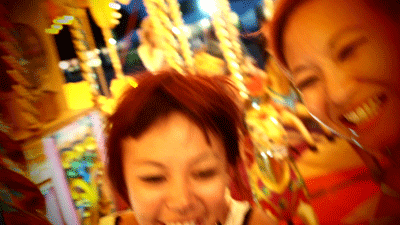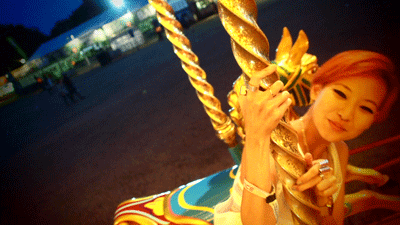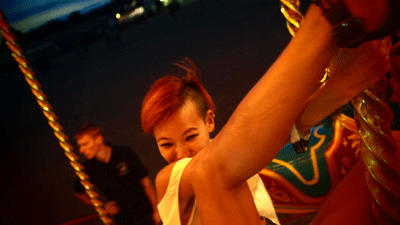 Such a great weekend.
I think i have to come back here every summer now.
Why the heck did i not come before?!?!