There was no electricity when we arrived at Port Macinaggio,
and we went through much trouble ordering in the dark.
You know what is harder than reading a menu in the dark?
Reading a menu in French, in the dark.
I think i guessed lots of the dishes from a few words i knew here and there,
and Yishninini and i had to ask what the rest were.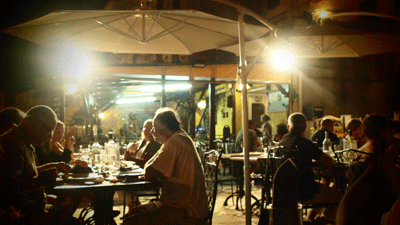 Power came back on just after we ordered!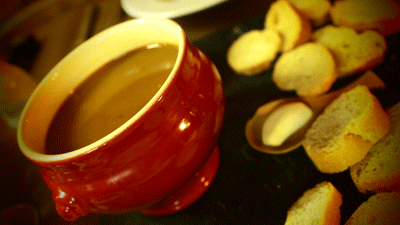 Soupe de poisson / fish soup
One of my favourite starters to have…
Even took a picture of a soupe de poisson recipe to try at home.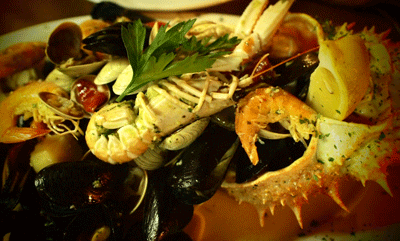 A seafood pasta Yishnini and i shared.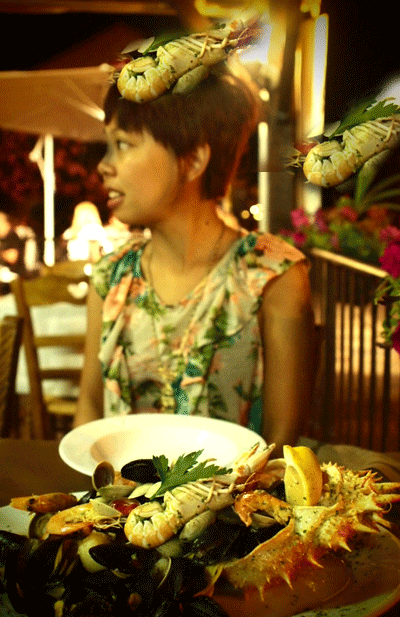 This is a picture of the whole dish, with Yishninini behind just to show its massive proportions.
Oh, ignore the prawns photoshopped on her head.
I was showing Nir the wonders of Photoshop and decided to just leave them there.
Since we arrived at the port pretty late in the evening,
Yishninini and i went for a rather short walk around the rather small town the next morning before we set sail again.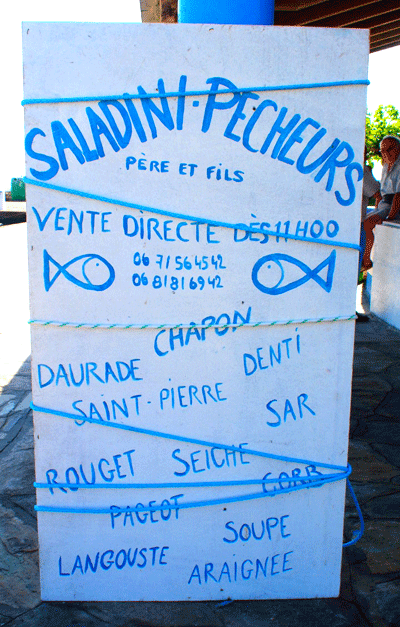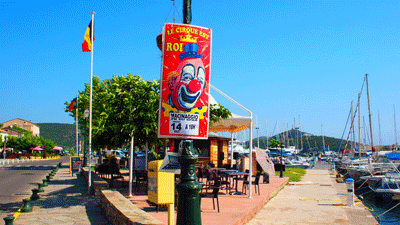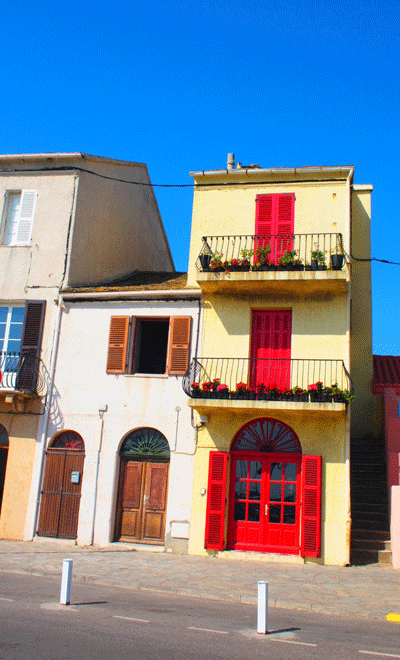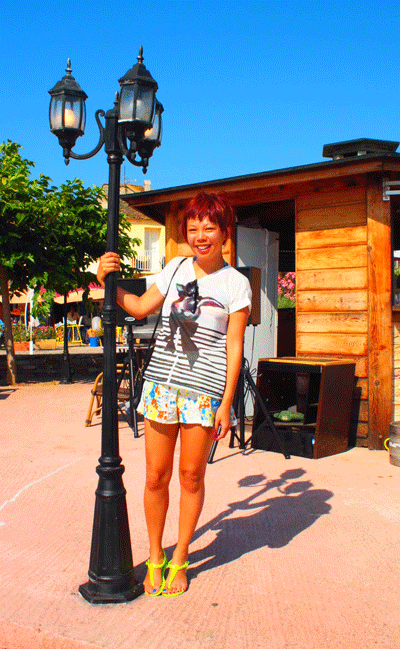 Little lamppost for little people…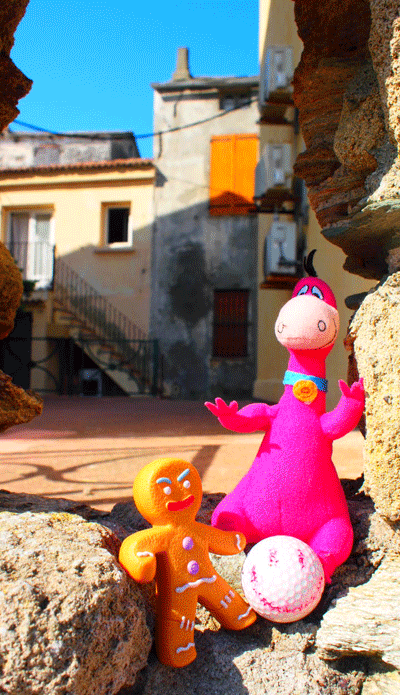 Yishninini's toys, and Wilson