As i was posting all the pictures up,
i couldn't help feeling fuzzy from all the smiles and funny faces i saw in the pix
Aunt G decided we could throw a casual party with food + drinks
where i could invite all my friends (or all those i have here in London anyway)
and she hers.
Below is what she means by 'casual finger food':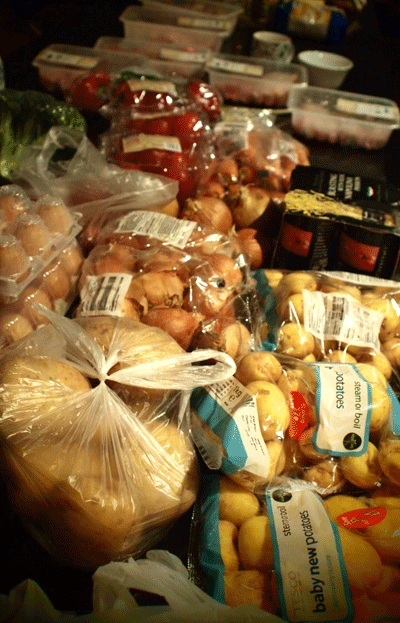 "Why so much food?! I thought you said finger food…" i said, looking at the amount of food piled on the kitchen counter.
"Well it'll be simple things, you know, and i don't want people to starve."
"Starve… i think there's enough here to feed a family for a month. -_-"
We did the cooking in the office kitchen.
Or should i say, her students and her did the cooking in the office kitchen.
I just… assisted.
Was trying to memorize how they cooked everything,
but was so busy cutting and chopping that i didn't have time to observe!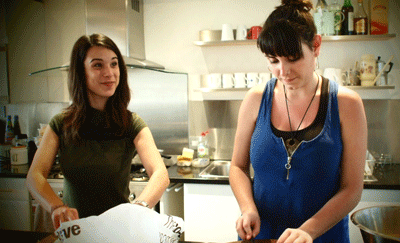 Lara and Lidia helped cook a couple of dishes!
Two of them are usually the ones cooking lunch in the office on weekdays,
and are really good!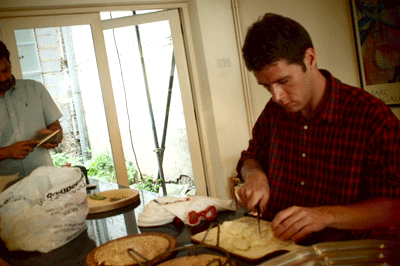 Julian is a new intern who just started last week.
Me: *cutting carrots* Did you imagine you'd be made to cut potatoes while you're interning here… haha…
Julian: *cutting potatoes* No..! 
Thank you guys so much for cooking dishes for my friends and the whole party..!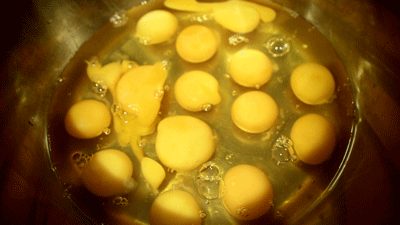 Party started at 7:30pm.
And i was washing dishes for ages like some mad person just before it.
Yishyene arrived early and laughed at me cursing at pots while scrubbing them furiously.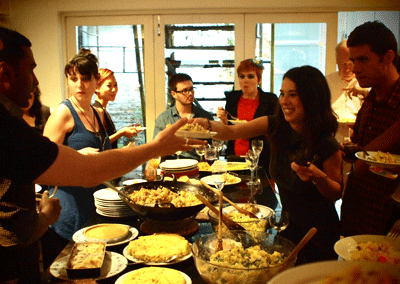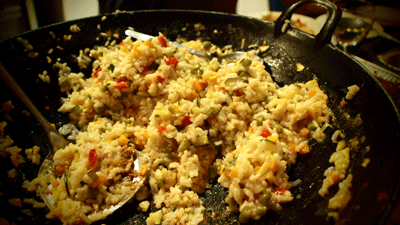 Lidia made this and tortilla!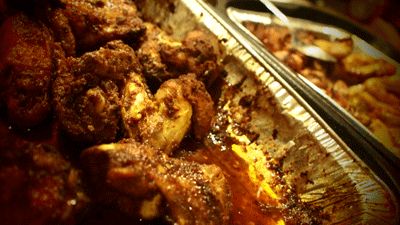 Aunt G's chicken in 2 flavours.
I'm not going to state how many pieces i ate,
in shame that i may have eaten more than some guests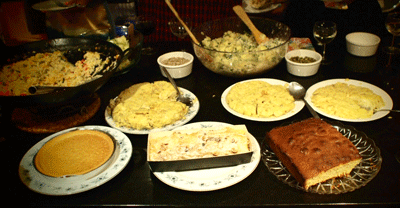 Meesh, SamTan and Jayna brought dessert.
Am so very impressed that Meesh baked such a moist cake!
And everyone was blown away by SamTan's choc layer cake.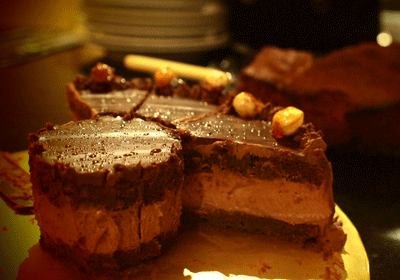 Ok so i got a scolding from my aunt -_-
For only remembering to take pictures of the food when most of it was already half eaten  :p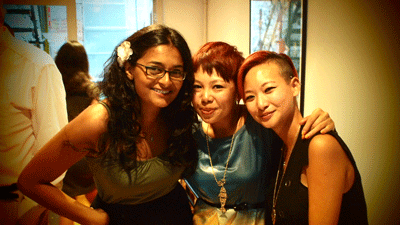 Meesh, Yishyene, me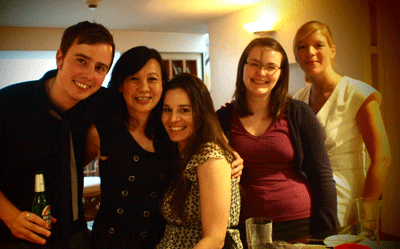 Richard, Aunt G, Leslie, Gail, Julie
I was so amused by Julie's story of how Richard and her got married in Las Vegas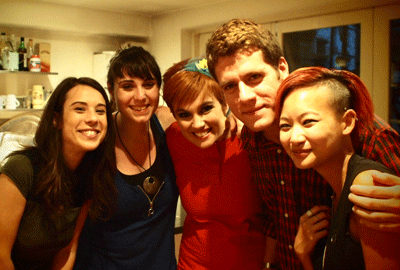 Lara, Lidia, Miriam, Julian, me!
I see them almost every day cos i come into the office to use the internet,
and they get to hear my aunt grill me on where i'm going,
who i'm seeing, etc etc etc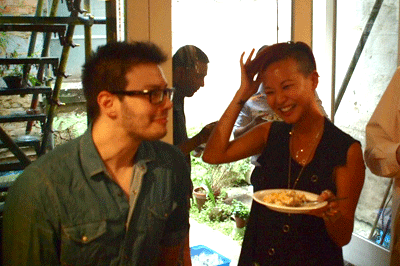 Luca, who used to intern there as well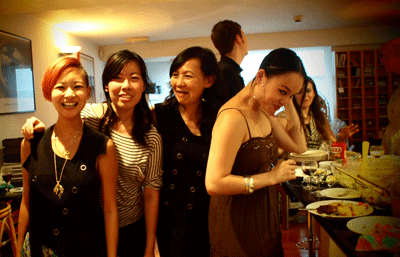 me, Jayna, Aunt G, SamTan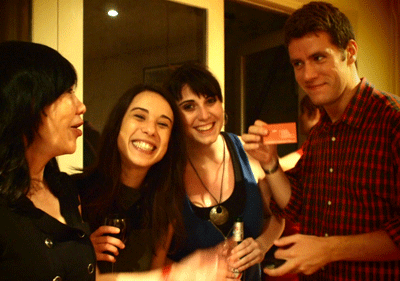 Aunt G, Lara, Lidia, Julian
To make Julian practice his English,
my aunt made him write down a list of info on every single person who attended (32 altogether)
along with name, occupation, which country they're from,
and made him in charge of introducing EVERYONE TO EACH OTHER.
'Twas so funny seeing him bring out 'The List' and reading out info to the guests.
Everyone was like, "Have you seen The List?"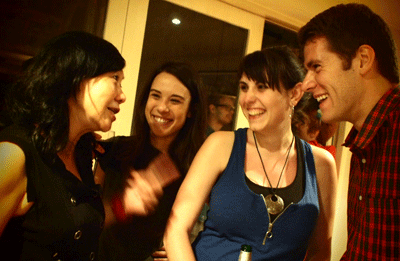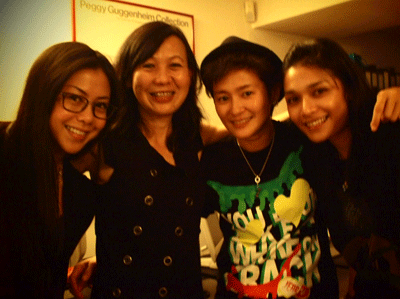 Sabrena, Aunt G, MadcapperSa, TunkuNadia
Sa brought some gorgeous cooking oils for Aunt G.
And she brought me MARSHMALLOW FLUFF.
ARGH ARM ARMARMAMRM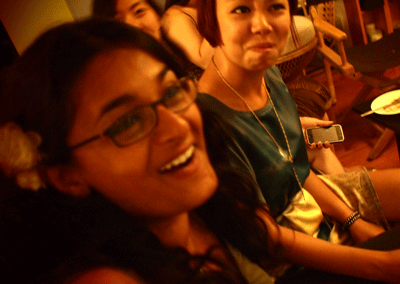 Meesh + Yishyene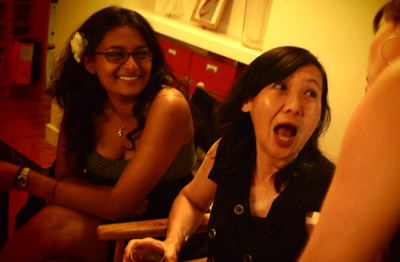 Aunt G with mouth open HAHA
Don't know what's with the bunny ears -_-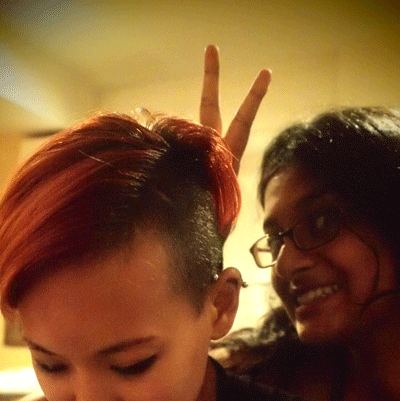 Wilson also kena -_-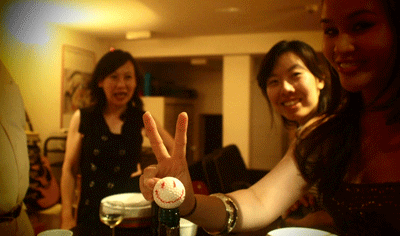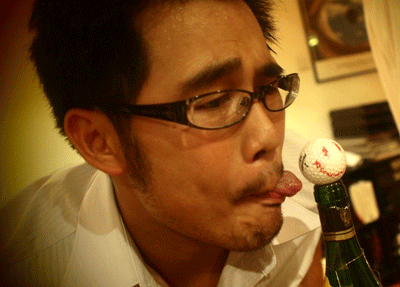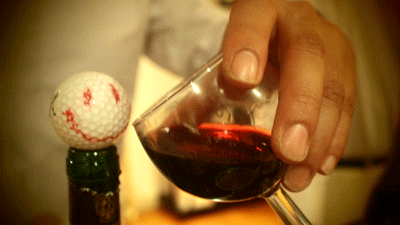 I brought Cassie (my Flat Pet i bought in Brick Lane) to the party too!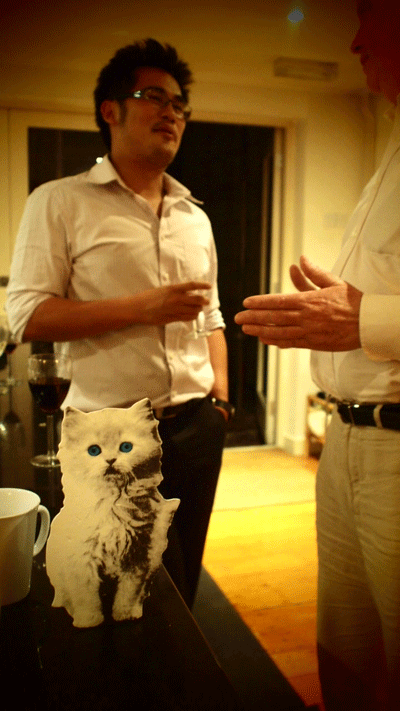 AlcoJason talking to Uncle Mark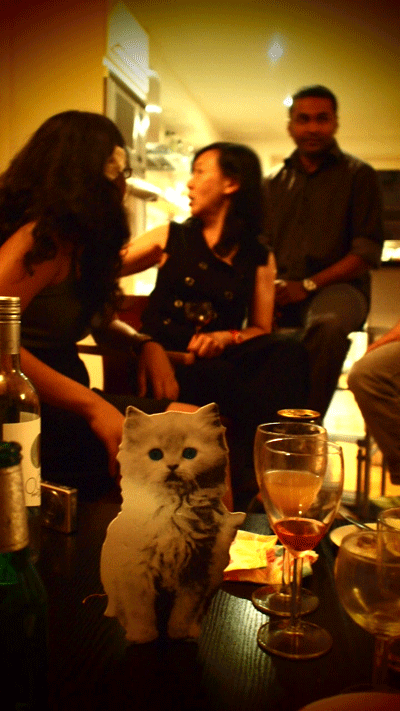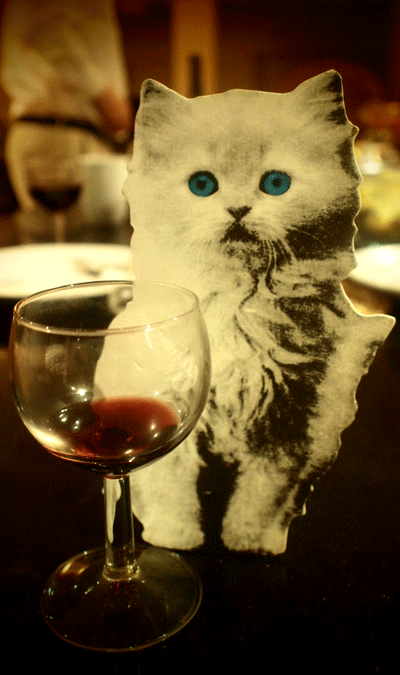 Hmm i don't remember taking this picture -_-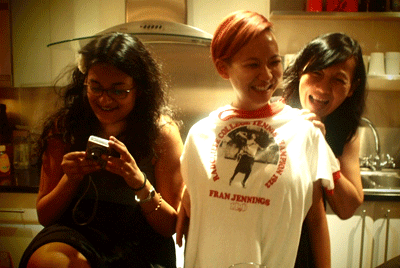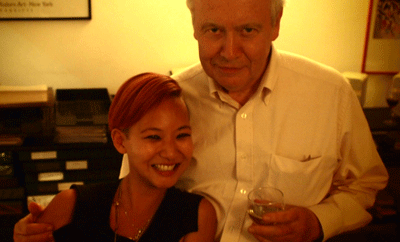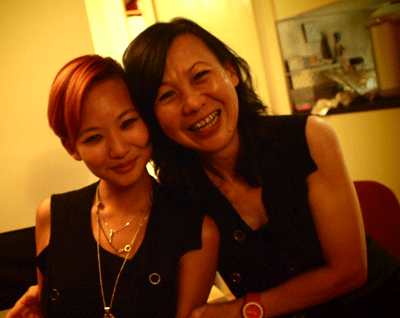 Party ended up finishing at 3am.
Mabuk gilababsial.
Thanks for the wonderful dinner party Aunty Gerry 

We'll be remembering it for decades to come…