Met up with Meesh and Zain last week at Borough Market,
which is down the road from where Meesh stays.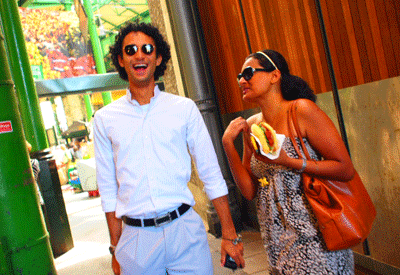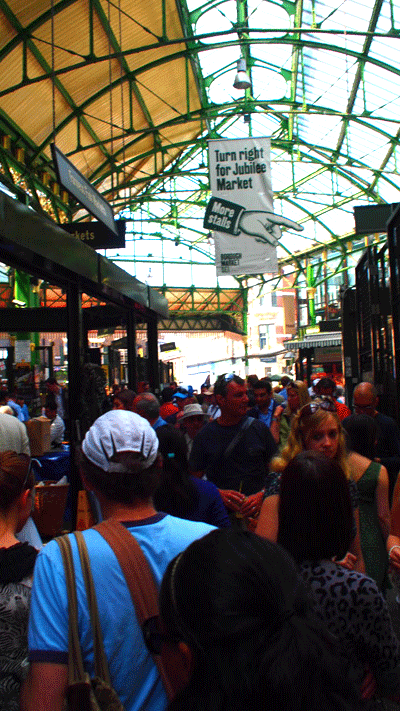 Borough Market is essentially a food market,
and i've never been happier trotting around
eyes a-darting at different types + colours of food
with so many yummy scents wafting towards me!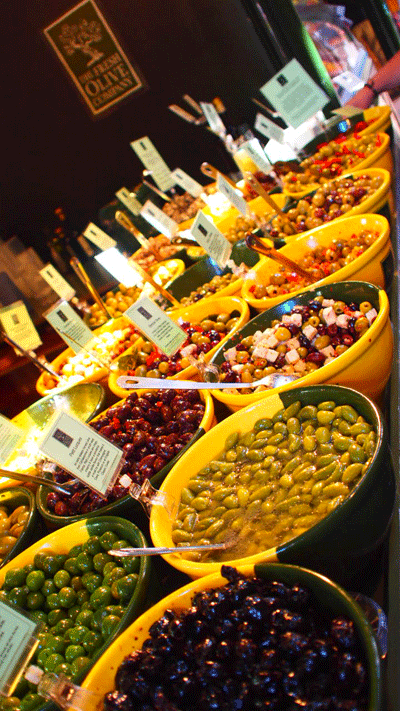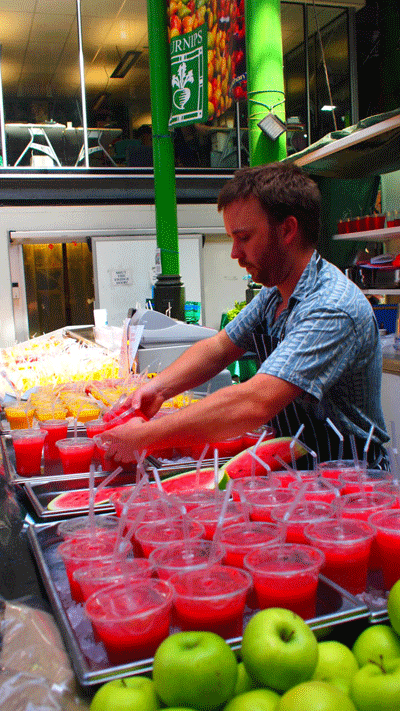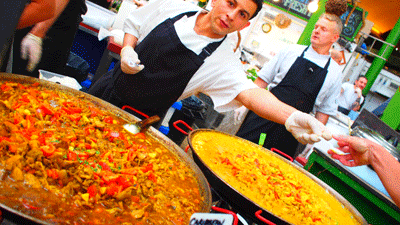 Curry couldn't compare to that of in South East Asia of course… :p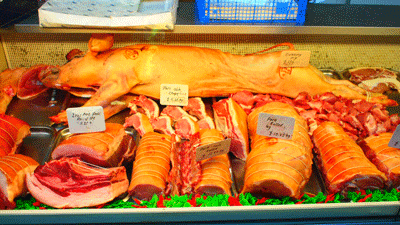 Poor babe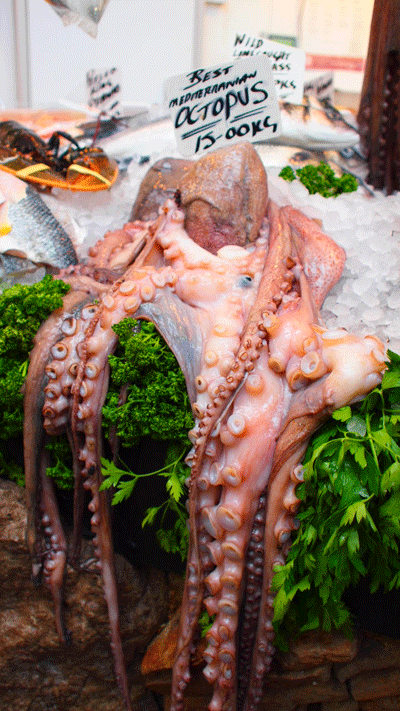 Couldn't help taking pix of octopus cos it was so massive and icky!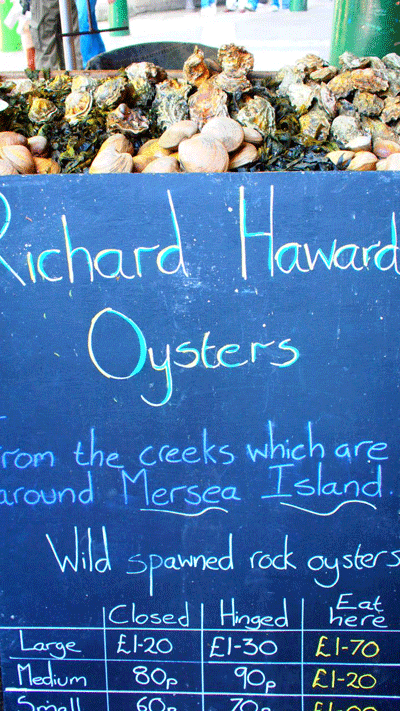 And one of my ultimate weaknesses… fresh oysters!
Was in absolute heaven slipping it into my mouth,
after watching in anticipation as the guy shucked them in front of us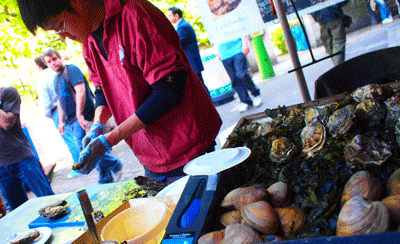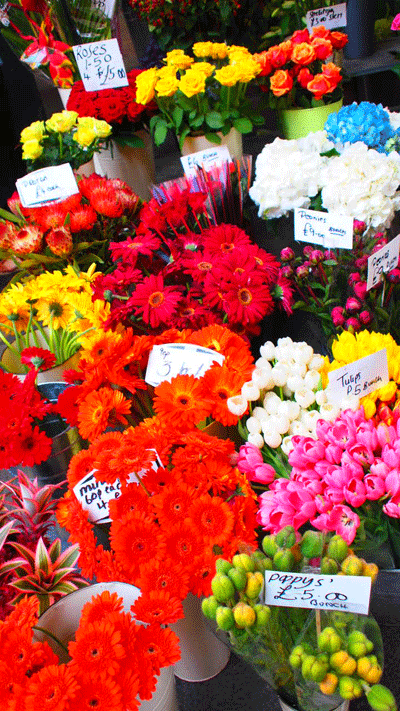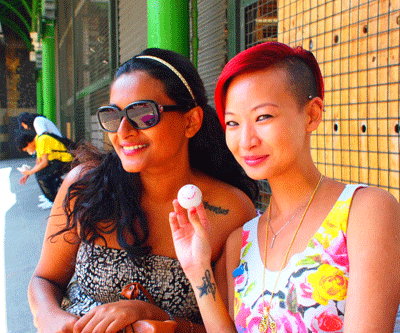 Meesh met Wilson 

At one point she started screeching at me when we started talking about kids, and i brought Wilson into the topic.
"I can't believe you're comparing a golf ball to a real child!!"
You miss me don't you :p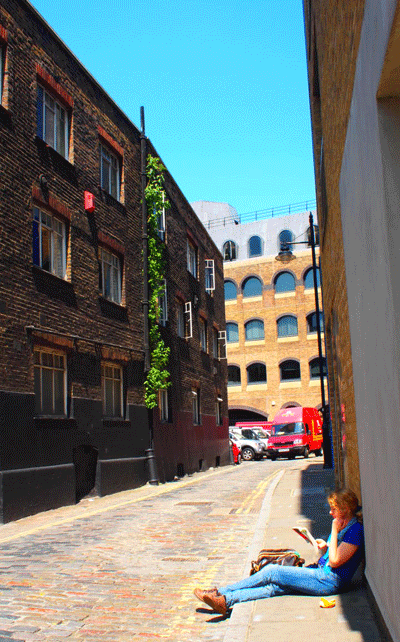 You can spot people basking in the sunshine everywhere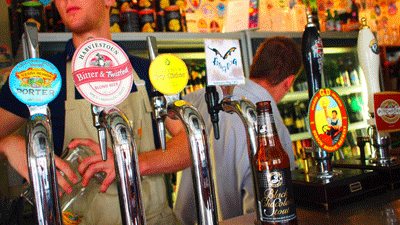 Dropped by a pub to get some beer
As long as there's a bit of sun, beer in the afternoon is allowed! Heh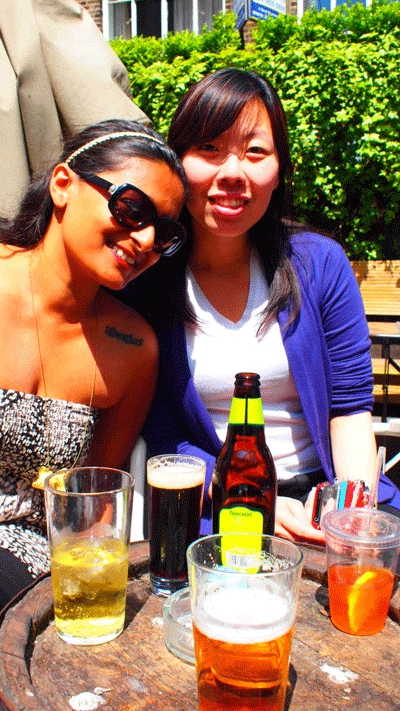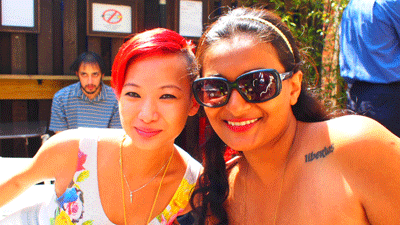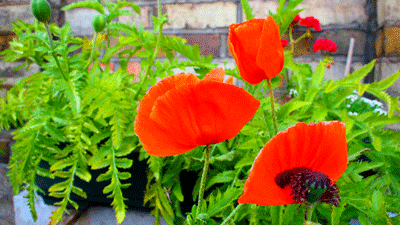 Meesh took me to the park nearby LSE in the evening
where we got some raspberries + Guinness,
and spent a good few hours catching up on the grass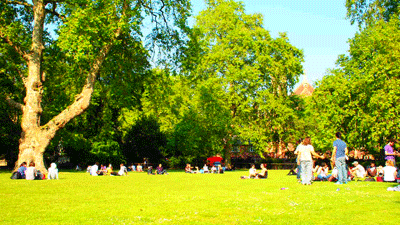 The park is much bigger than this…
with many more people than i captured as well.
It really is SO NICE to see ppl just lounging about on the grass,
playing the guitar, throwing a frisbee, etc.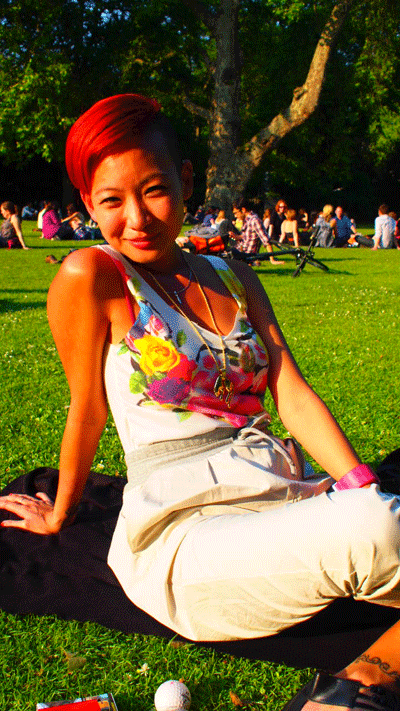 i'm wearing –
floral tank top; baci
high-waisted pants; zara
sandals; steve madden, nyc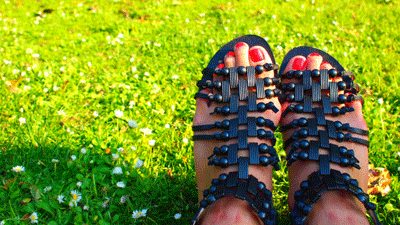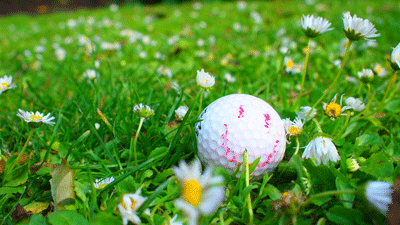 Wilson has come along to Europe with me,
whereas Philip is sick so he's staying at home with Clem XD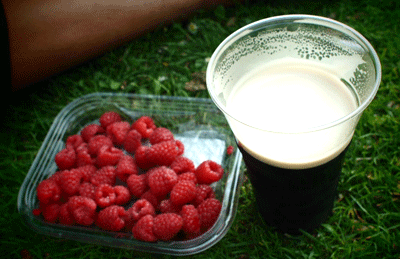 Raspberries for a quid, and Guinness for four
Walked to Verve Bar on Upper St Martin's Lane to meet a group of Meesh's friends for drinks.
I'm amazed at how CROWDED the outside area of every pub looks like,
macam ada rave okay.
But kononnya just a regular drinking night :p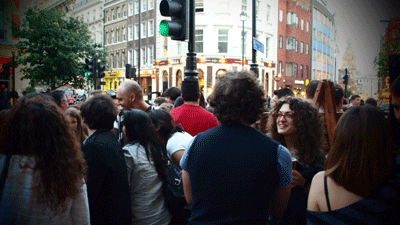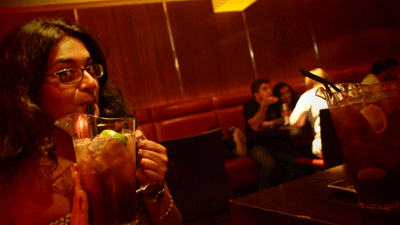 All drinks and food were half price off (that's why we were there!)
Meesh and i had a jug of long island each, reminiscing bout old TAG days.
We went to get some chinese food for late dinner,
and found another pub where we could grab a last Guinness for the day.
Some random drunk guy touched my head, and i went, "Don't touch me
 "
He came to say sorry after that and that he just liked my hair (but who touches ppl's hair when they like it -_-)  
i could see he was just really drunk so i went, "Yeah yeah ok" and moved away.
Somehow, they took it as me being unfriendly and his friend said i was being rude for not accepting his apology.
Meesh and i were superwtf going, "HELLO HE WAS BEING RUDE BY TOUCHING HER IN THE FIRST PLACE! -_-"
Damn a lot of crazy drunkards here i swear,
also saw some guy rolling on the road and friends laughing at him.
Ok the sun is out and i'm dying to get out and grab some lunch and walk around!